While NASCAR superstar and eleven-year running fan favorite Dale Earnhardt Jr. captured an irrelevant win last weekend at Martinsville Speedway, Dale Earnhardt Jr. Jr. was hard at work racing down the road. The first leg of the glam-pop duo's fall tour culminated in a voracious three-band onslaught at the Fox Theatre in The People's Republic of Boulder, Colorado. Hardly following conventions, their dance anthems and introspective, turned upside down indie tunes had the Tuesday night faithful melting like butter on a hot piece of toast.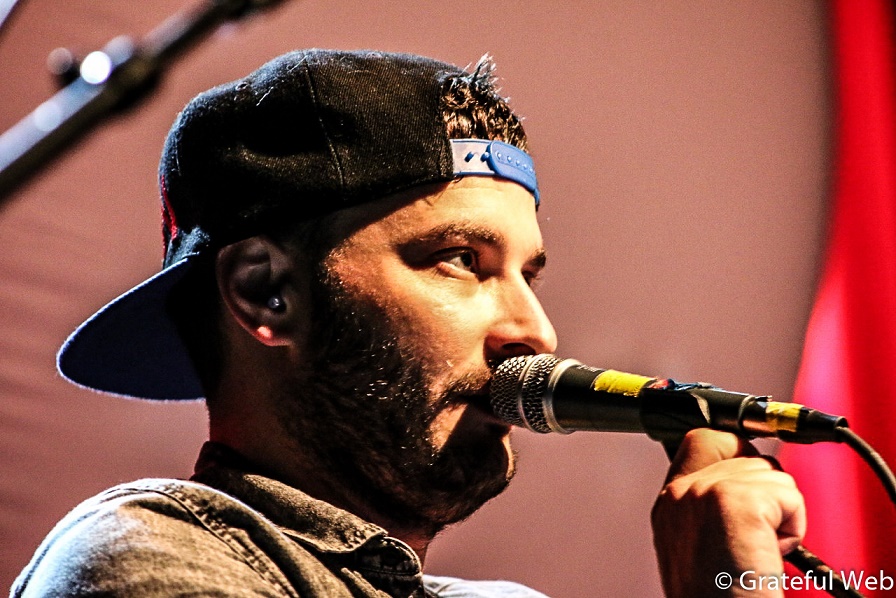 While it never hurts to piggyback onto a keyword search that bleeds into all corners of the entertainment realm, it's their brand of music that has them accelerating through each new turn. Backed by drummer Mike Higgins and Jack of all instruments Jon Visger, Joshua Epstein and Daniel Zott have tightened up their live sound and turned the show into a full on production spectacle. Loaded with light bulb illuminated "JR." signs and a large, inflatable white orb that acts as a canvas for their video and lighting designer, there's no shortage of high-octane imagery to compliment the music. Their jubilated demeanor and empathetic willingness to swap instruments depending on the song highlights their on-stage camaraderie. They're precise in moving through each song, and the lights always on point for the highs, lows and theatric breakdowns.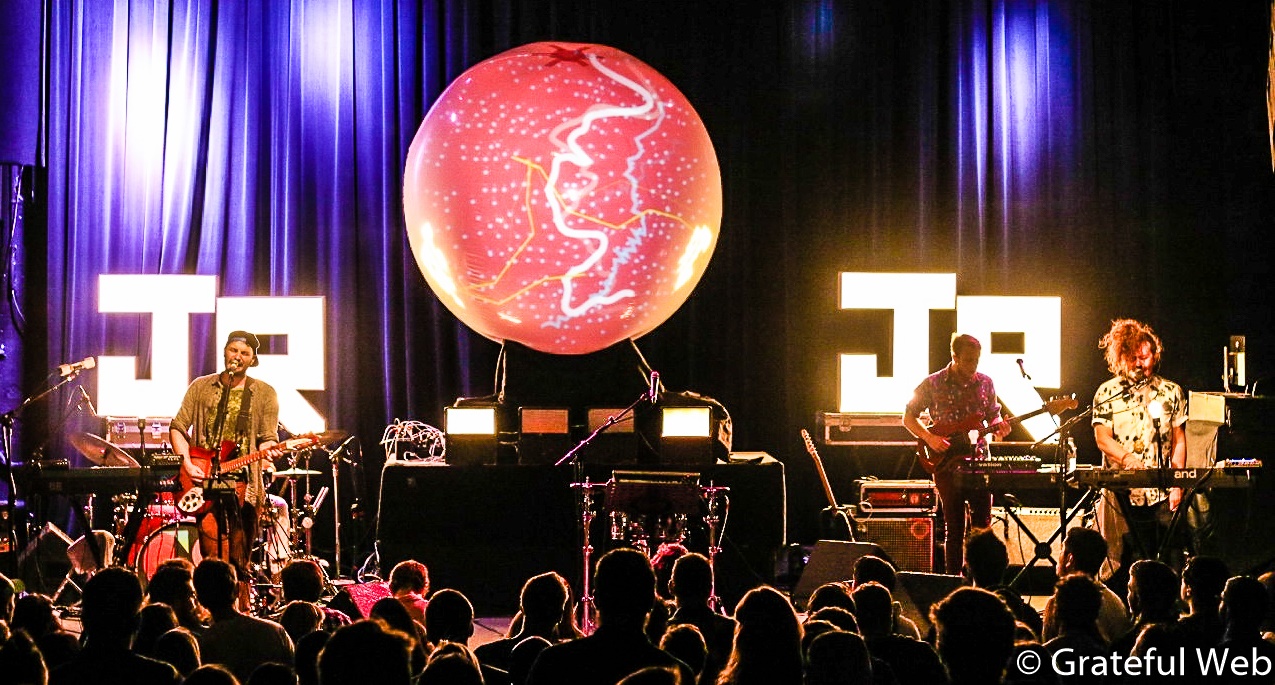 Riding the high from the recently released single, "James Dean," DEJJ is in a stage of growth and definition as the tour dates and studio recordings pile up in the win column. Their set was spiced with songs like "Hiding," and aptly chosen covers like Gil Scott Herron's "We Almost Lost Detroit," reworked with their heavy hitting lead guitar and keyboard that comes across as straight ahead nouveau electro-rock. And in their Indie-est moments they don't let you forget the importance of lyrics within the fold of whistling and concocting experimental sounds. For music can lead you on a journey, but lyrics tell the story along the way.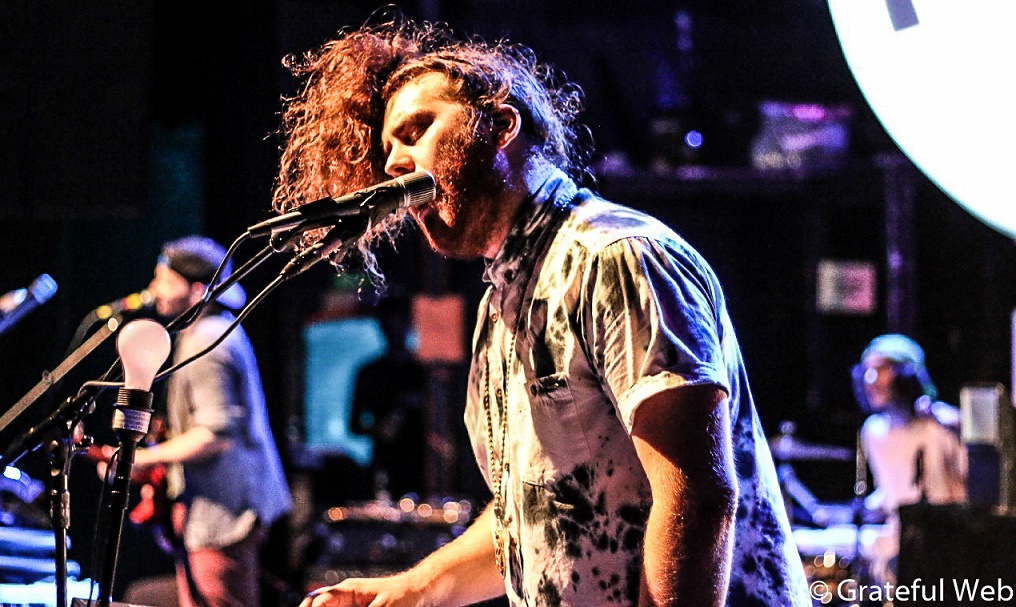 Epstein bantered on a variety of topics between songs, most notably when he acknowledged the close proximity to the University of Colorado Boulder. He harped on Spencer Dinwiddie, the Buffaloes' former basketball star now playing for their hometown Detroit Pistons, and who was set to make his NBA debut two nights later in Denver. A select few in the crowd even led short-lived "Go Buffs" and "Roll Tad" chants. Finding ways to communicate with the audience outside of the music is crucial when playing to the size crowd they had, and they delivered.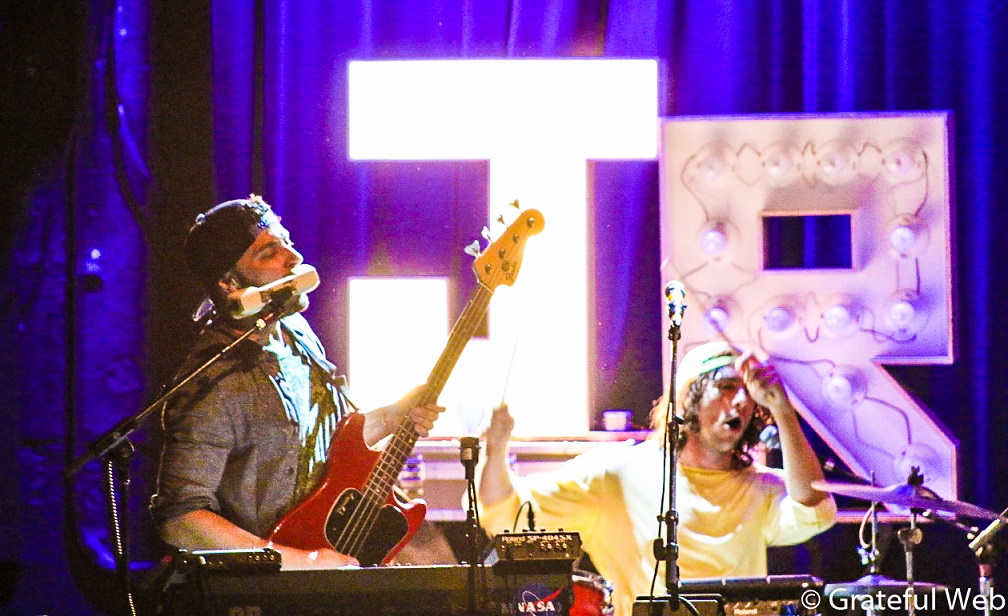 Following the encore break, someone must have blown their Dale Call, because members from support acts Madi Diaz and Miniature Tigers joined DEJJ for a romping Last Waltz-like moment where most of them made up for a lack of instruments with highly questionable dance moves. While I had unfortunately missed all but the tail end of Madi's set, her voice was in control when she joined the guys onstage, and was a nice change from the male dominated vocals of the other two groups. They closed out the show with "Nothing But Our Love," winding their hour set down to a slow halt that helped the crowd regain their composure and wipe away the mascara running down their cheeks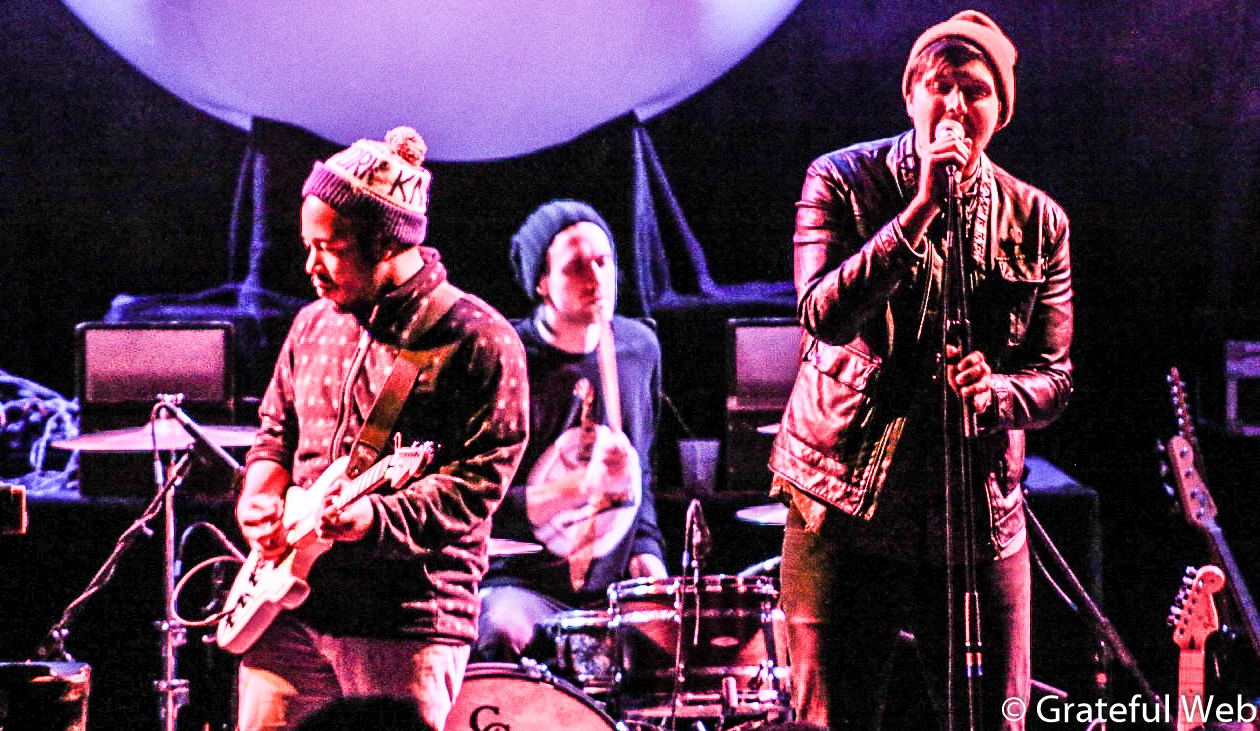 Brooklyn's Miniature Tigers were the direct support for the show, and singer Madi Diaz opened. Miniature Tigers warmed up the crowd with a set of nu-disco blended indie backing tracks that camouflaged the hilarity of their lyrics and instrumental affluence. Combatting the spotty applause between songs, front man Charlie Brand laughed about a girls' sweater in the front row, claiming it looked like it was a product of "Windows 94'," and lambasted Zach Braff before declaring, "last show, last kiss," and planting a large smooch on keyboardist Rick Shaier's lips. While you could hear crickets following the tone-shifting stunt, it was hard not to groove to one of their more recognizable and catchy tunes, "Used To Be The Shit." Their most recent album, "Cruel Runnings," was released earlier this summer and continues their streak of head bobbing, comical songs littered with references to eighties and nineties cinema. While they're not exactly new to the scene, they're honing their craft much in the same light as DEJJ, discovering their niche on the run and in front of the eyes of the world.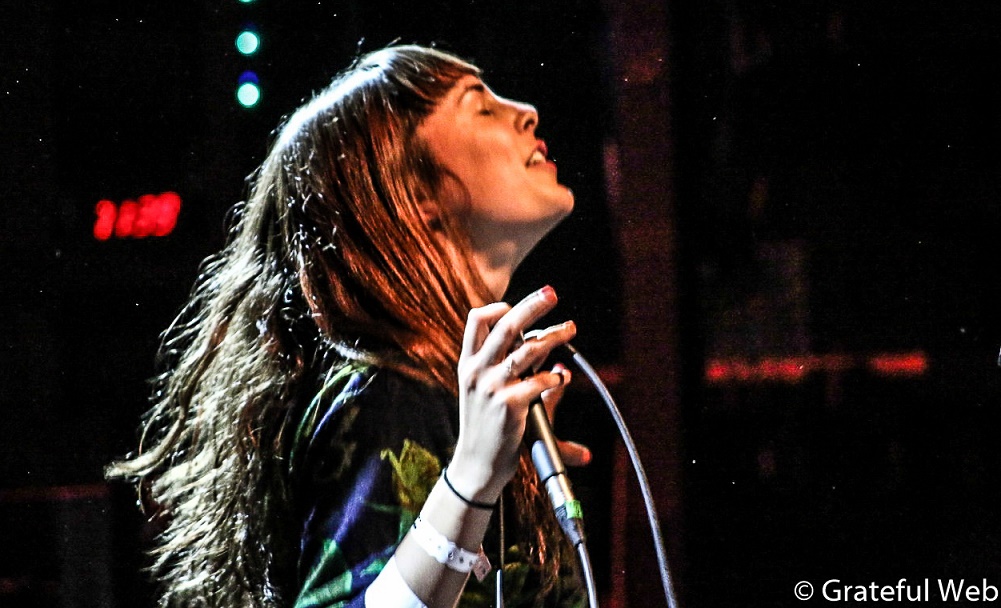 Tuesday nights can be hit or miss this time of year, especially on a college campus in the middle of exam season, but Dale Earnhardt Jr. Jr. put on a show that kept everybody swaying until the last beat and deflating of the projector painted orb. Though they've received glowing reviews from major media outlets, and hype surrounding their new album is at a boiling point, sometimes it's hard to believe everything you read. But in this case, the buzz is on point. It's time to open your ears and wallets, because Dale Earnhardt Jr. Jr. is speeding through the circuits with a V8 roar that's not to be missed.