2016 was a big year for psychedelic rock pioneer David Nelson and his longtime David Nelson Band. Nelson alongside veteran members Barry Sless (guitars, Pedal Steel Guitar), Mookie Siegel (keyboard, organ, vocals), Pete Sears (Modulus bass, vocals), and John Molo (drums) had their biggest tour in at least a decade, hitting the East Coast and Colorado for the first time in a long time. Nelson's band has always and kept their tour intimate and independent, typically touring Bay Area North up the seaboard. Their adoring fans, the maniacs, know the words to every one of of their many original tunes. The crowd tends to know one and other with a rare heir (in the jam band world) of total inclusivity. Nelson's musical roots go decades back in the Bay Area rock and folk scene. He was part of Jerry Garcia's Hart Valley Drifters in 1962, revealing his impressive chops as a teenager. His true reckoning was with New Riders of the Purple Sage, a band he co-founded alongside Garcia and John "Marmaduke" Dawson.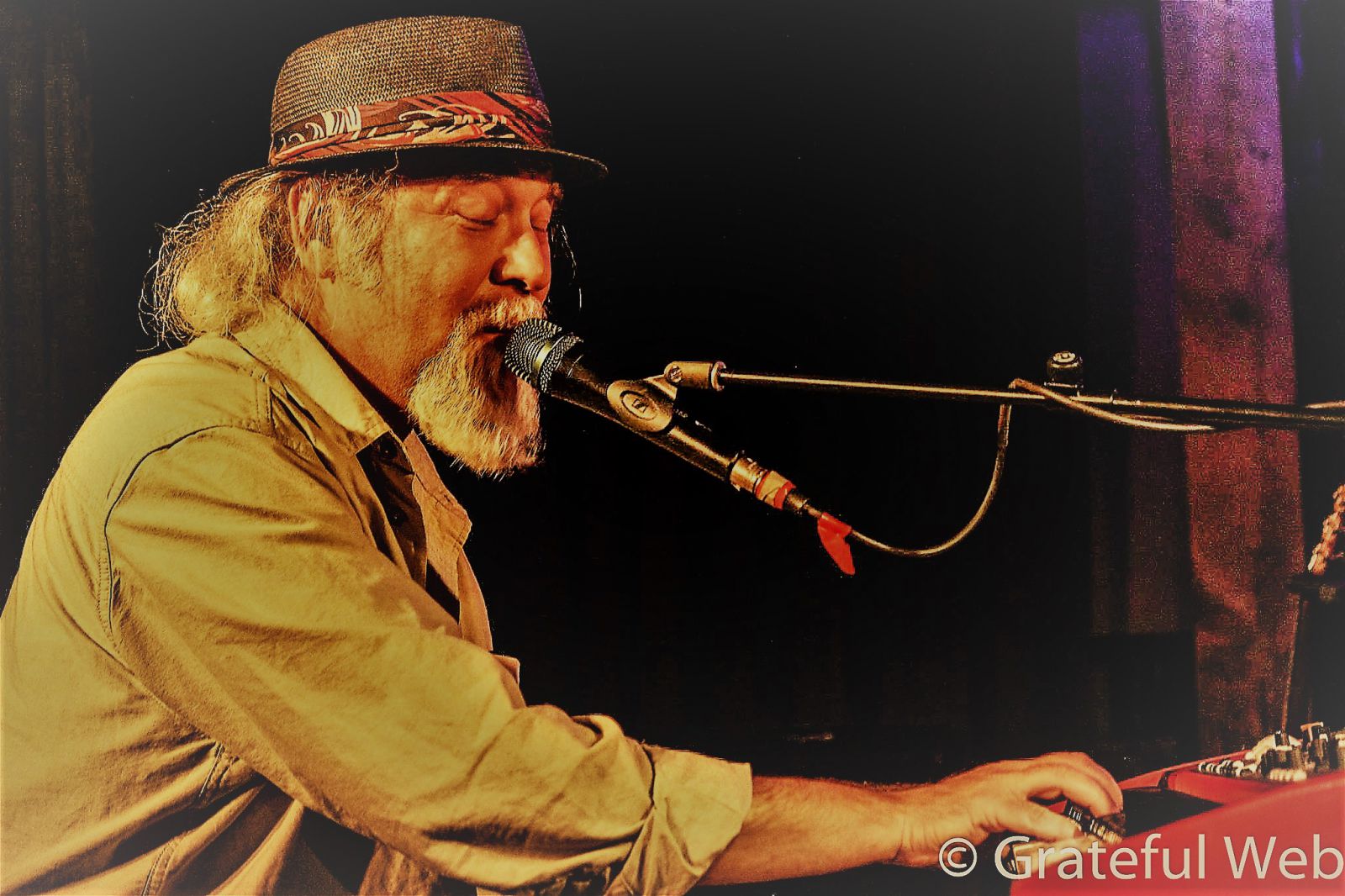 Nelson continues to tour regularly with the New Riders. Unfortunately, in September while on tour, Nelson took a spill, fell down, and badly injured his shoulder. His condition continues to improve but not quite quickly enough to make his ritualistic Harvest Tour. Recovery was imminent as the fans and band totally understood. Nelson saw this moment not as a setback, but as an opportunity. He tapped an old familiar cohort who he admired for his personality, abilities, and confidence as a longtime bandleader. Vince Herman of Leftover Salmon was approached by Nelson to front his exceedingly talented band for the West Coast Fall Tour and Herman humbly accepted the offer, finding himself in a rare gap between his own busy touring schedule. The band went on, with David's utmost blessings and encouragement, playing multiple gigs in Oregon and California. Fans were overcome with joy to see how beautifully Herman fit in with the likes of the tight-knit Sless/Siegel/Sears/Molo (three of four of whom also make up much of the jam band Moonalice.) He impressively integrated himself into Nelson essentials like "Just A Season," "Fable of A Chosen One," and "Snake Bit." In turn the quartet warmly played a handful of Vince's beloved tunes.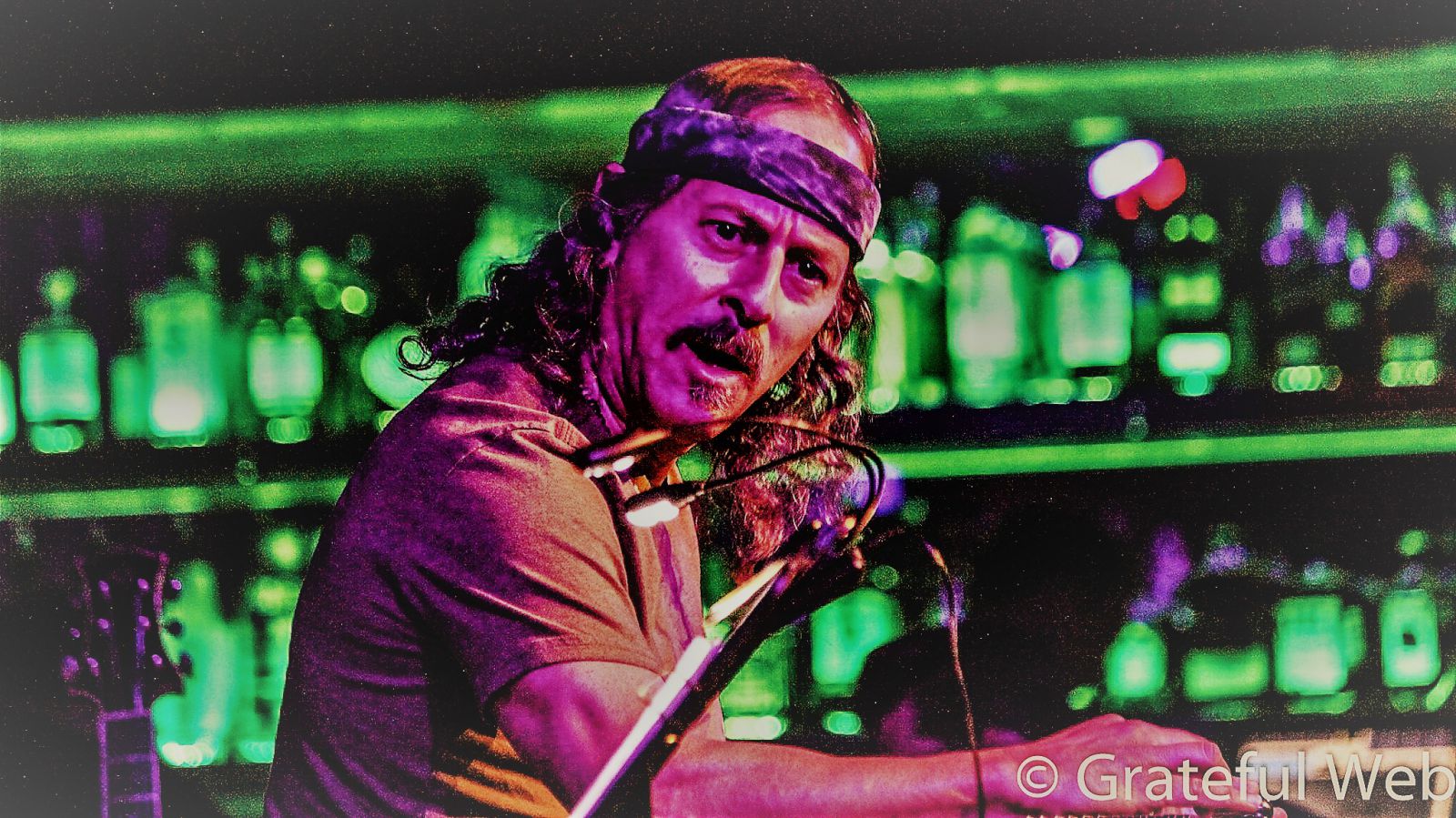 One of Nelson's strongholds is Terrapin Crossroads in San Rafael, California. The beautiful Grate Room venue with an adjacent bar and restaurant is co-owned by Phil and Jill Lesh. Nelson's maniacs naturally always feel right at home. Every time it's a gathering of the tribe. Nelson's band emerged for the first of two nights to end their Harvest Tour with an, especially poignant moment. Barry Sless welcomed everyone and put his phone up to the mic, imploring the crowd to take a moment for a word from a special guest. David Nelson greeted everyone and the crowd chirped back, listening as he expressed overwhelming gratitude for the band and Mr. Herman for taking the show on the road regardless of his absence. He assured the Terrapin-goers that he was well on the path to recovery and looked forward to playing really soon.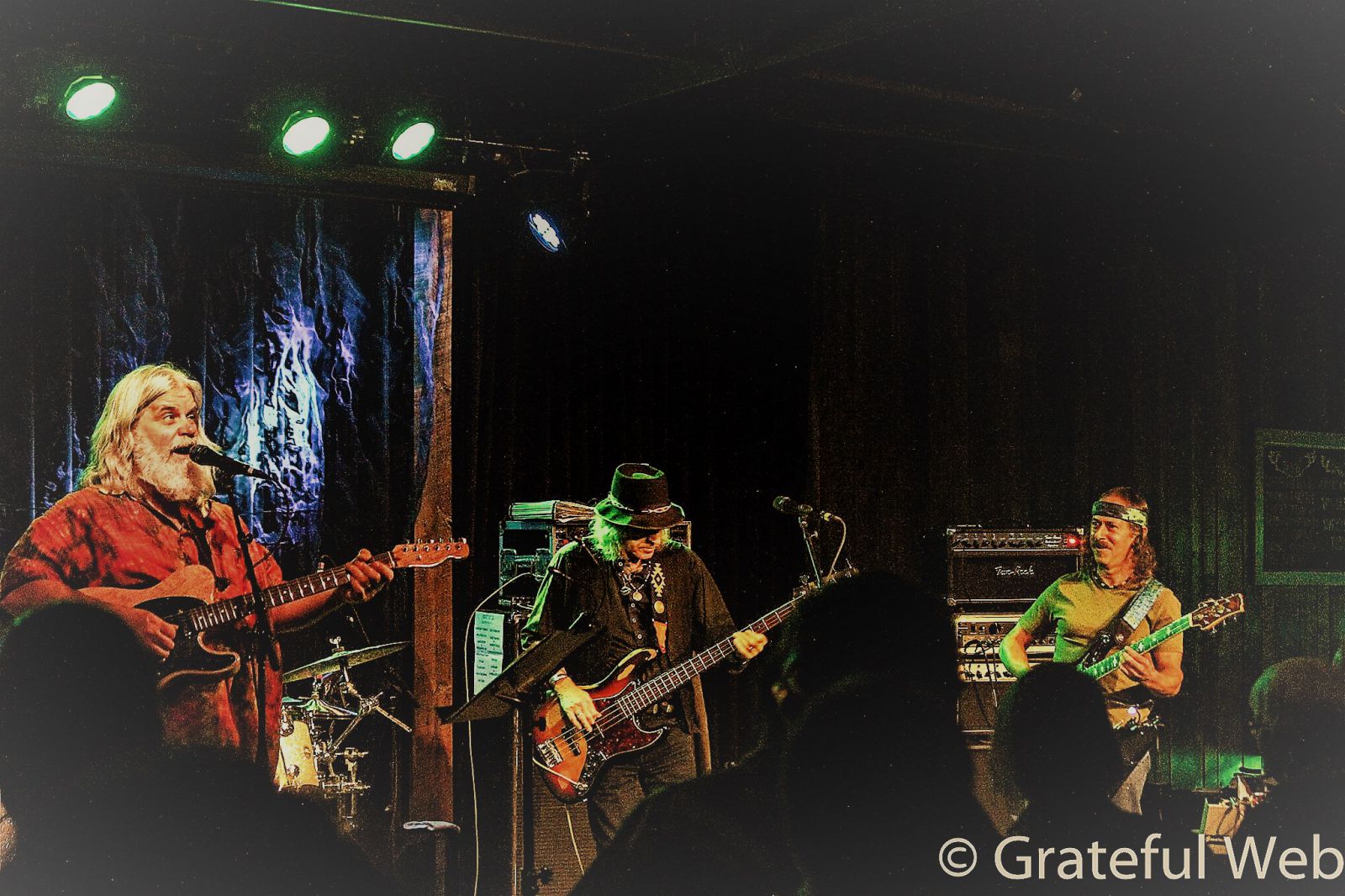 The band opened with Vince Herman leading thru a high-energy "Good Night To Boogie," with Sless ambitiously commencing the show on his pedal steel guitar. The reggae-grass number "One of These Days," another Leftover Salmon favorite followed. The venue was in bliss when Vince led the band thru the beloved New Riders classic "Garden of Eden," which was fitting for his vocal range and personality. "Movin' Right Along" was a fine way to begin the DNB classics. A well-received "Lovin' In My Baby's Eyes" had the whole place singing right along with Vince and company. It was yet another moment that solidified the correctness of this circumstantial collective. Mookie led the band through a solid rendering of "Twilight," a cover of The Band's classic tune that both Herman and DNB have covered respectively. The first set culminated with the Robert Hunter penned "Suite At The Mission" followed by a blistering psychedelic Sears/Sless exploration that left even the headiest of the crowd blown away. The trippy sequence trundled into "Earl's Girls" to end a varied first set.
The second set was much more jam-oriented anchored by a rockin' "Hard to Handle" into a romantic yet exploratory "Different World." Indeed "Rainmaker" was the biggest jam of the night, featuring the wildest instrumentals from all, including some crazy slide guitar from Vince who wove right into Barry's envelope distorted riffs. While Sless is an asset lead guitarist for the many projects he's part of, he always encourages his cohorts to meet him where he left off, no matter how eccentric. "Cumberland Blues" was a real smoker and had the whole room jumping up and down for joy. The Garcia/Hunter original is a tune that DNB has always done a particularly striking rendition of. Mookie's lavish scales paired with Molo's unstoppable beat on a dime enticed the string slingers to higher heights than usual. Again, the crowd sang along to every word.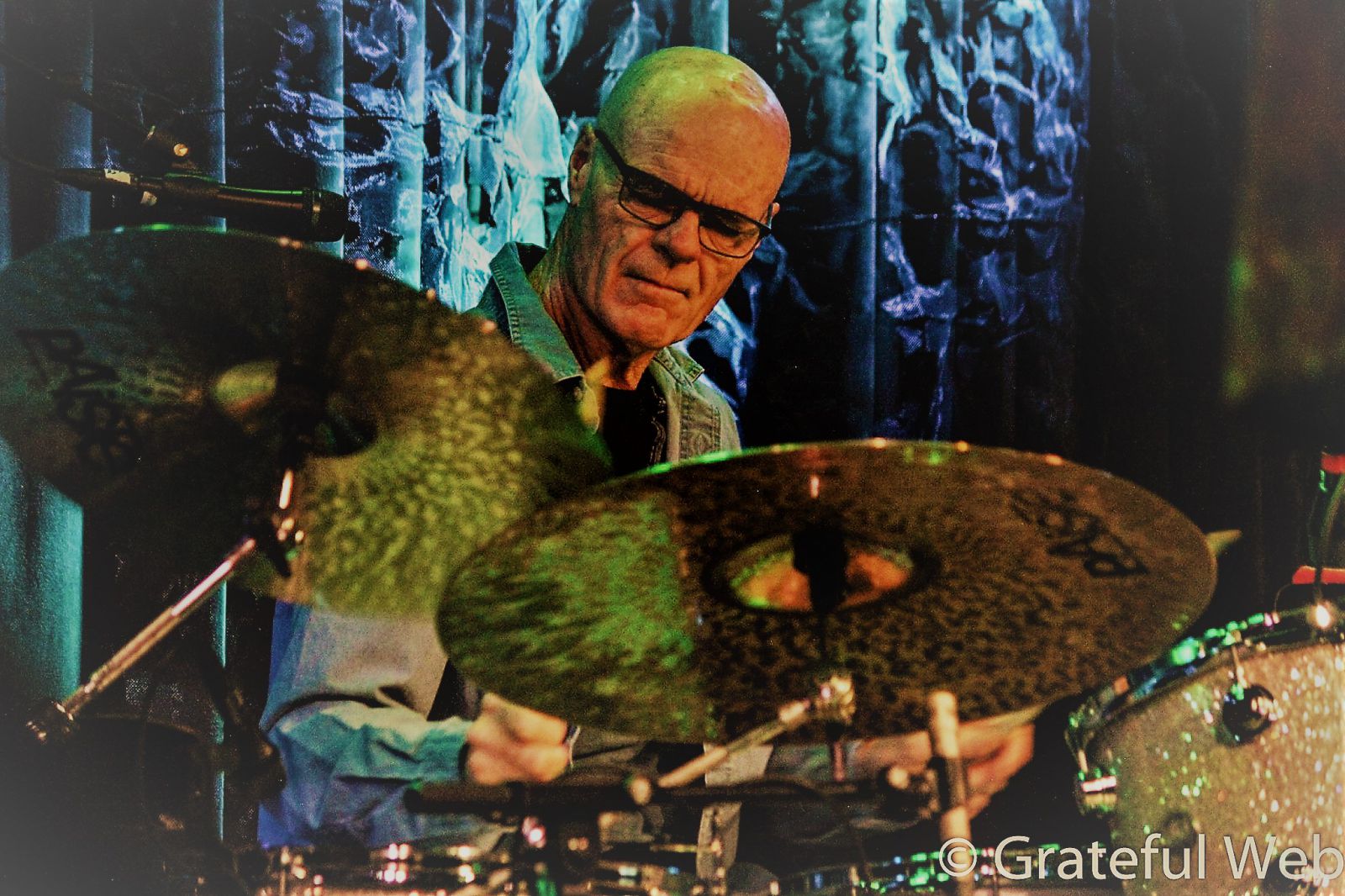 While some fans might have preemptively regretted David's absence from this fall tour, the consensus seemed to be that the happenstance collaboration with Vince Herman was a splendid blessing. Hopefully, this wonderful Harvest Tour will yield more future collaborations including David who is well on his way to playing again and feeling good. Hats off to Vince for coming in and bringing his musical gifts and thanks to David Nelson's virtuosic band for paying homage to their leader who was always nearby in spirit.