Bluegrass music is deeply integrated into American musical culture and roots. Yet bluegrass isn't a pure form. It's an amalgamation of many preceding styles and individual root systems. None have revealed more about the instrumental beginnings of bluegrass than David "Dawg" Grisman. His mandolin virtuosity was simply too adventurous to not stray from the vein of Kentucky-born grass. Grisman studied and embraced the music of French violinist Stephane Grappelli and guitarist Django Reinhardt whose Hot Club De France band was one of the earliest string instrument only jazz bands. Grisman blended bluegrass, various Latin styles, and European string folk establishing his own new hybrid, which he coined "Dawg Music." Decades later, so many brilliant ensembles with dozens of live and studio recordings are testament to Grisman's valiant musical legacy. We can learn much about the past from this oddly contemporary string fusion music. Grisman's Quintet began performing around 1975 and has continued playing Dawg Music every since.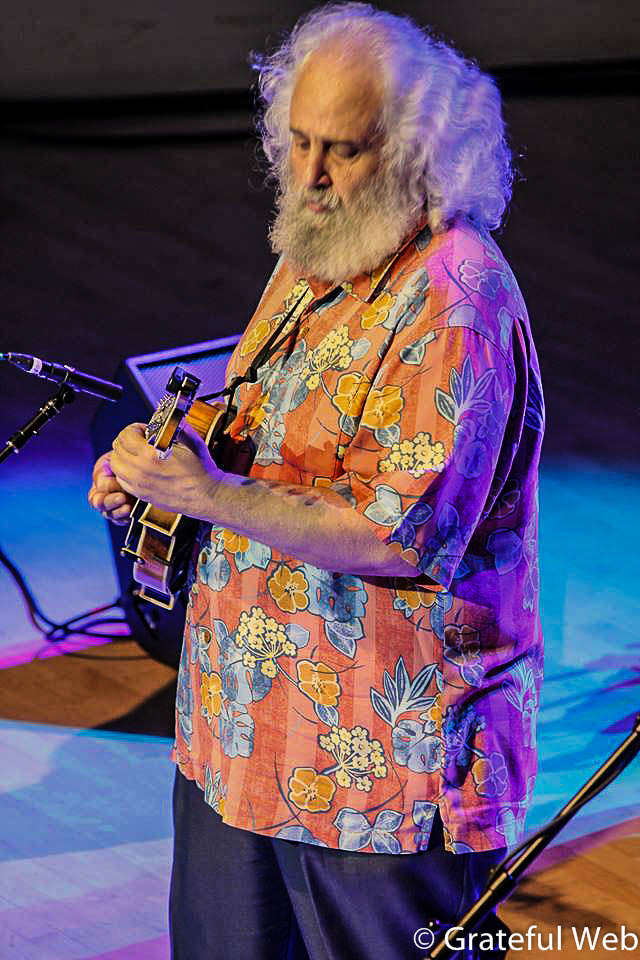 Grisman's core static lineup since the early 1990s is built up of fierce flautist Matt Eakle and bassist Jim Kerwin, with percussionist/drummer George Marsh around for most of the ride. Newest to the group is Bay Area acoustic guitar wiz George Cole and completing Grisman's sextet is fiddler Chad Manning. While the Sextet has performed steadily for years this July was Grisman's first fully focused mini-tour with the Sextet since he established his strictly traditional institution David Grisman's Bluegrass Experience. While this lineup has gained plenty of recognition with some supporting accolades, the "Quintet" (aka. Sextet) is the source of pure Dawg music, the form that Grisman is deeply revered for. California fans were in freak frenzy when Sonoma State University announced they would host a triple headliner bluegrass afternoon at their gorgeous Green Music Center. The woodwork in the double-balcony venue is stunning. The pew style seating in the hall carries a warmly classic vibe and the outdoor lawn seating behind is well graded for perfect sightlines from the far back. The lineup of artists is diverse and exciting. California live music junkies should put this country venue on their bucket list.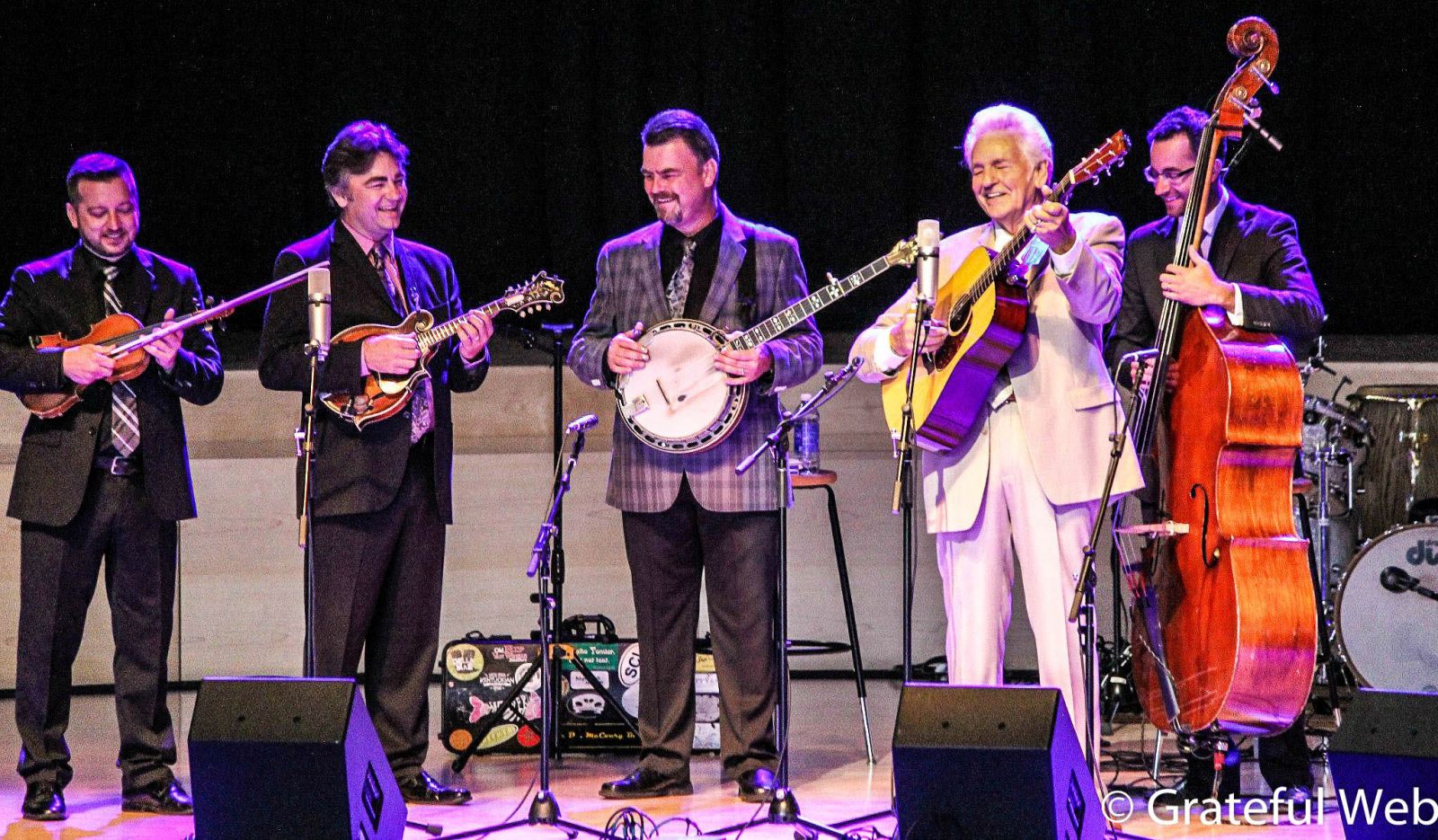 Last Sunday Sonoma State hosted Dawg Day Afternoon. Supporting acts included the legendary Del McCoury Band and The Earls of Leicester. McCoury's career spans more than half a century. As lead vocalist and guitarist of Bill Mornoe's Bluegrass Boys he broke onto the scene. Grisman has collaborated frequently with McCoury in the since the seventies. Del & Dawg is always a special occasion.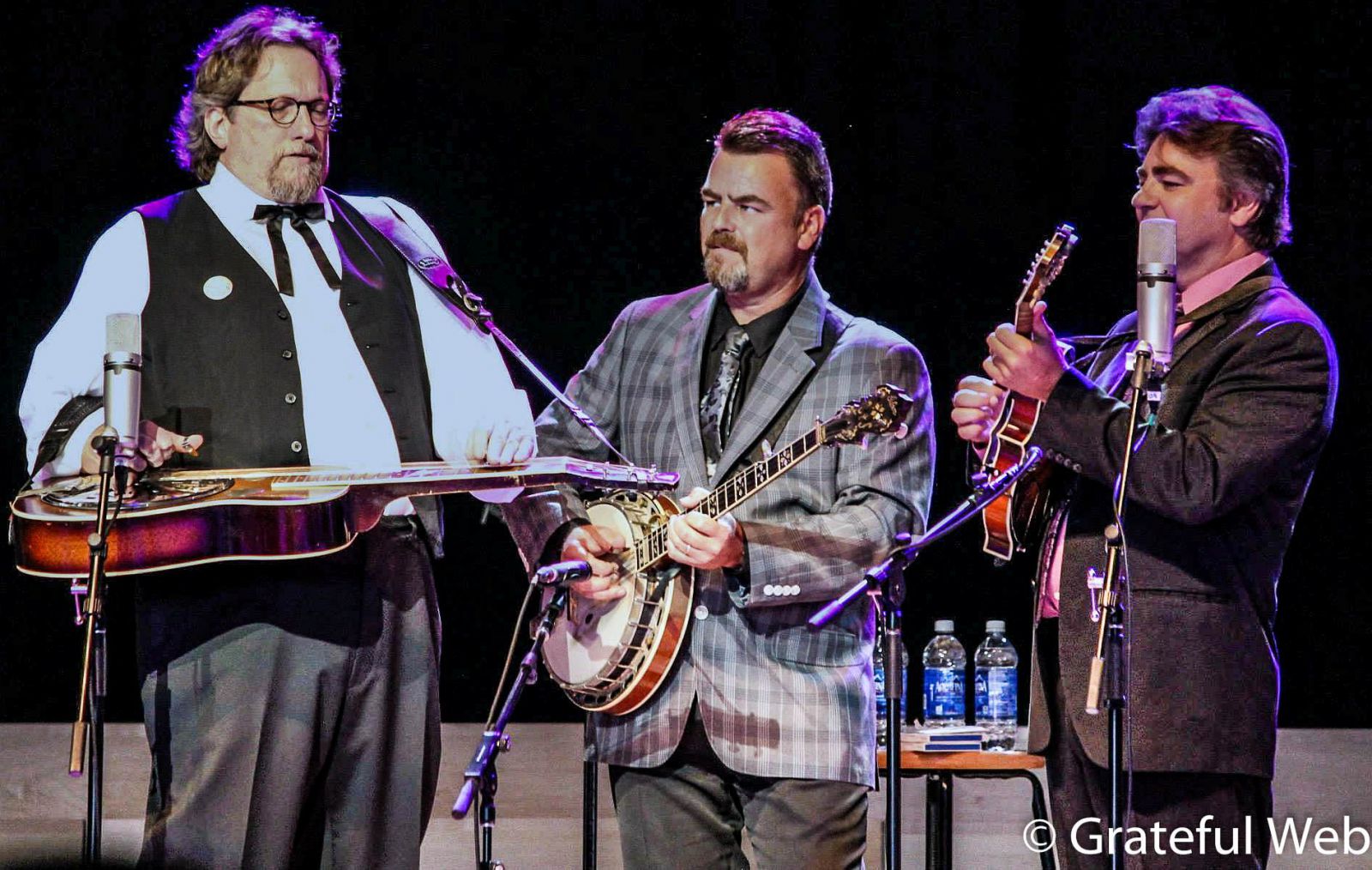 Earls of Lecister is a Flatt/Scruggs acknowledgment and brainchild of resonator guitarist Jerry Douglas. The all-star prototype experiment turned renowned touring act recreates the musicality of Foggy Mountain Boys, the quintessential classic bluegrass band. While their opening set was short and sweet, it was packed full of Lester Flatts and Earl Scruggs staples such as "Till The End of the Worlds Rolls 'Round," and "Don't Let Your Deal Go Down." The added bonus is the presence of Jerry Douglas' howling Dobro licks and enchanting leadership. It's been a few years since their first performance at Rockygrass in Lyons, Colorado and the Earls won't be going anywhere.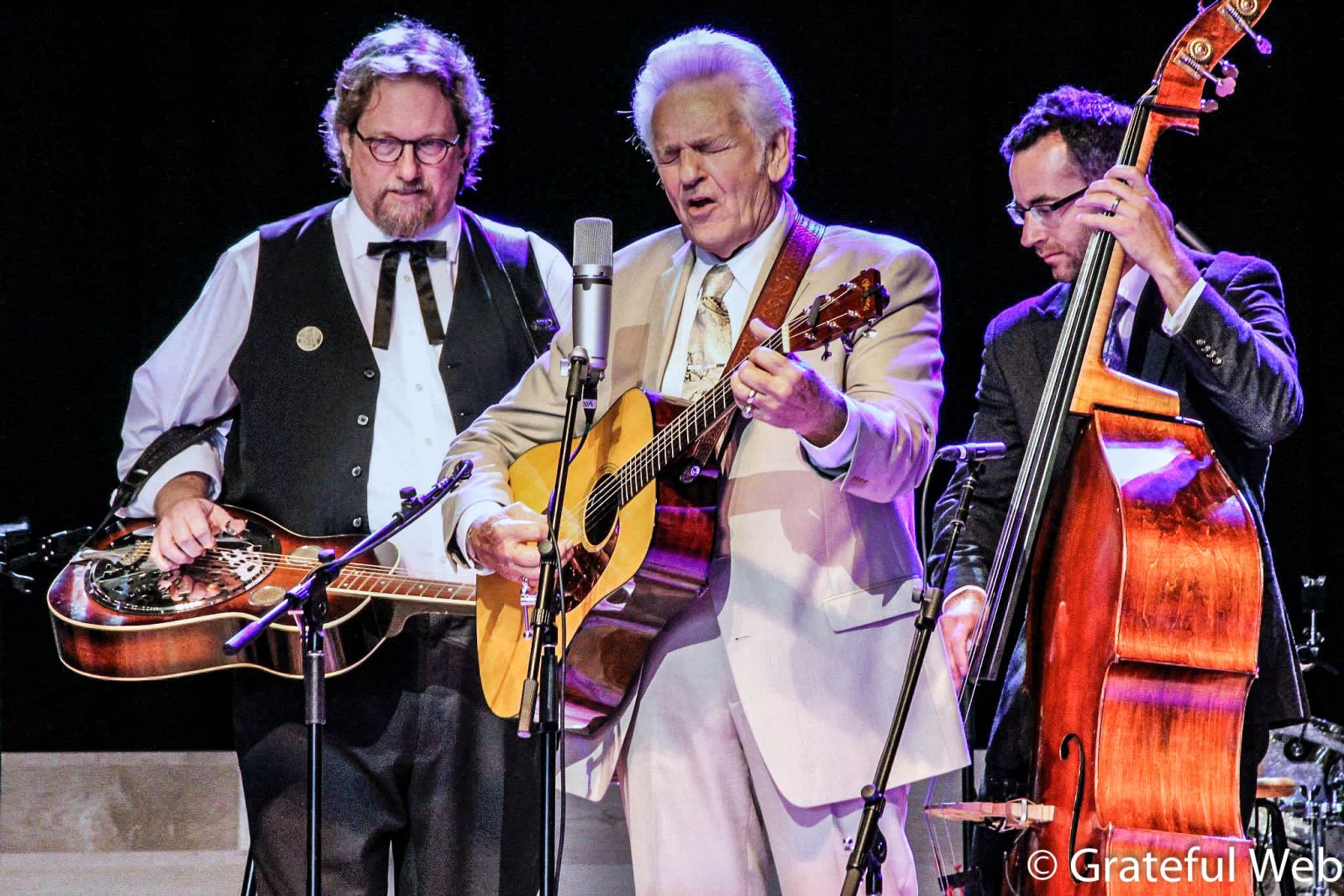 Del McCoury Band's exceptional follow up set felt soulful and purposed. Del's legacy is so far spanning notwithstanding his exceedingly gifted family band of Robbie McCoury (banjo), Ronnie McCoury (mandolin), Jason Carter (fiddle), and Alan Bartrum (upright bass). Del's vocals were as strong as his early days collaborating with Grisman. Particularly outstanding was a shimmering a capella "Working On A Building," and the obligatorily requested "1952 Vincent Black Lightning." They played a distinct rendition of "I Need More Time," off of their newest album The Streets of Baltimore. It partnered enjoyably with the other classics. Del's sincere affection and interaction with the crowd exposed the seventy six year old as a timeless artifact of bluegrass. His sons and nephew uphold the musical legacy with their individual talents and heartfelt vigor alongside Del.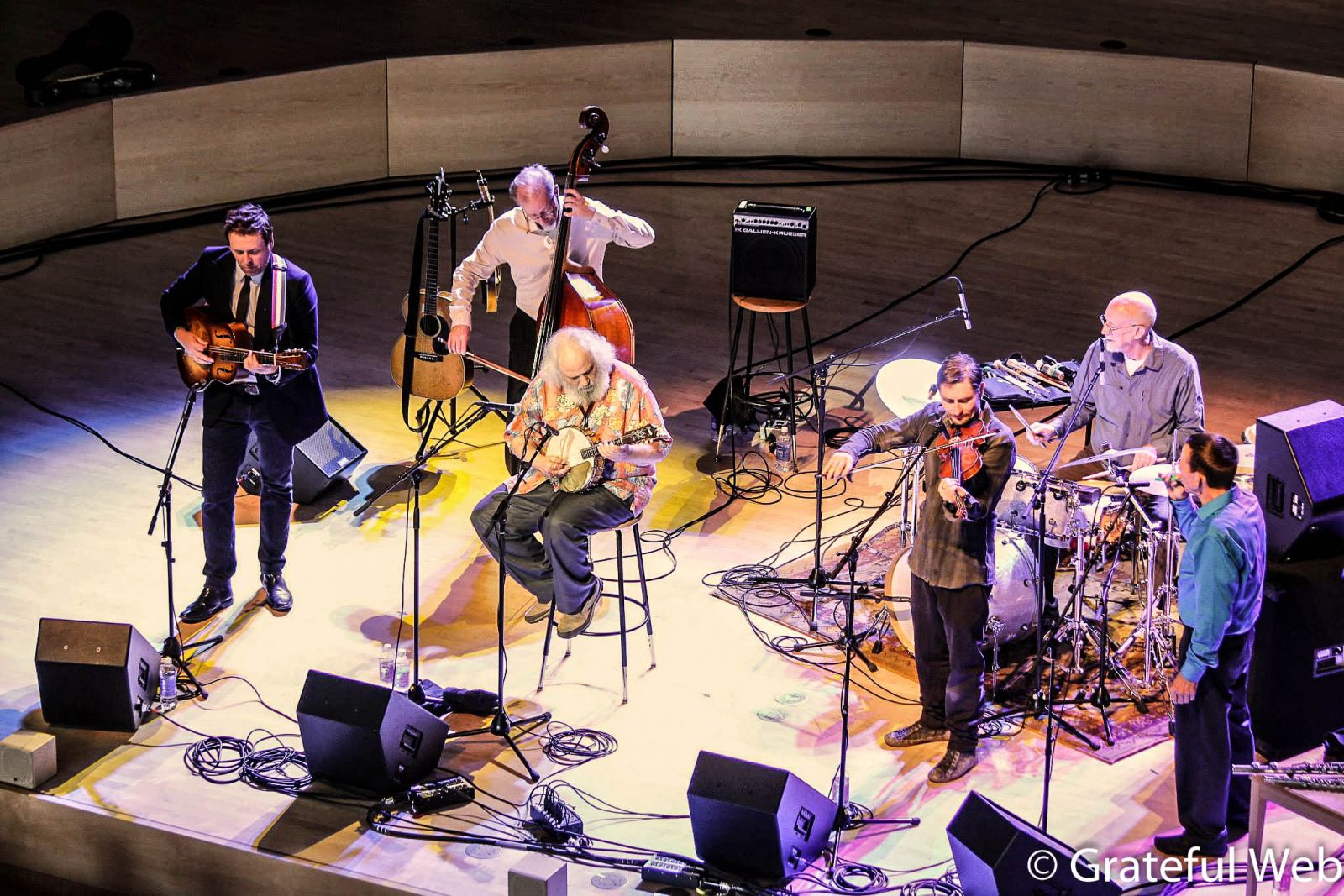 When David Grisman Sextet took the stage after a brief intermission the audience quickly reassembled as a seemingly impromptu shred-and-respond unfolded onstage. It was clear from there that those in attendance were in for some deep and dirty Dawg music. Grisman's chemistry with these versatile virtuosos was clear as his newest Sextet worked through the nuanced genre fusion of his original compositions. Dawg music makes it unnecessary to play the genre compartmentalization game. Flautist Matt Eakle drew roars of applause regularly though he was noticeably lower in the mix than the string instruments. Grisman noted particularly his longstanding friendship with drummer/percussionist George Marsh who is additionally a Professor of Music at Sonoma State. Chad Manning's youthful flair and musical robustness triggered an equaled response in his elder band mates. A Dawg alumnus is synonymous to expertise. George Cole's multifaceted techniques made him a tremendous fit to follow in the footsteps of past Quintet/Sextet guitarists such as Grant Gordy or Enrique Coria. He exhibited flair and ease scaling through the vast stylistic demands of Grisman's originals.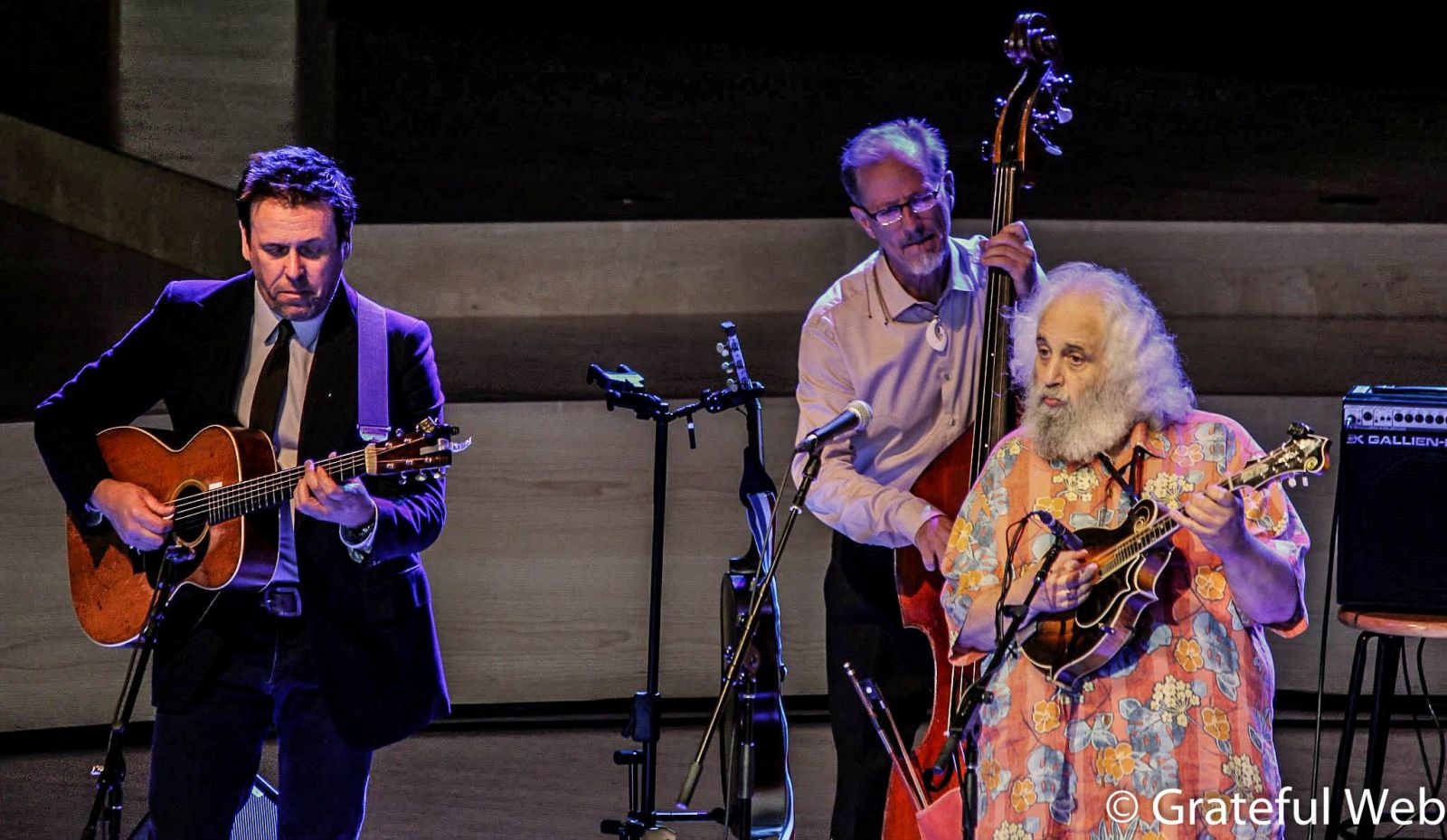 The centerpiece of the Sextet's set came with their newest composition entitled "Dawg's Bounce," for which he broke out a mini banjo. It was a tad Euro-swingy while equally campy with Eakle breaking out a kazoo as his instrument of choice. The novelty of seeing Grisman rip a mandolin-sized banjo was a rarity indeed. The finale of Grisman's set saw every musician from The Earls of Leicester, Del McCoury Band and the Sextet out onstage at once. It was a mighty moment as the banjoists, mandolinists, guitarists, and fiddlers all joined in their given orchestral sections. The encore was testament to the flexibility of string music and the talents that Grisman had gathered for his Dawg Day Afternoon.

While Grisman's touring schedule sees him mostly with the Bluegrass Experience, it's another bright project worth the devotion. Del McCoury and the boys perform more frequently than most and can be caught extensively on tour. The Earls of Leicster will be at Lyons Colorado's Rockygrass Festival this coming weekend alongside Grisman and McCoury in case you missed Dawg Day Afternoon. Thanks to all three bands and to Sonoma State University for hosting this monstrous string orgy, something that Northern California fans don't get so regularly all on one bill.