My issue with the whole trance fusion style of free-music is that it lacks a fundamental separation from what a DJ could compile in a two hour set. Only a few select bands hold the torch as progressive and risky enough to truly hold my attention. Above all of the one-hit DJs and livetronica wannabees is bands like Lotus, STS9 and The Disco Biscuits. The Biscuits in particular jumped from cult to gigantic and have kept their status without over-touring or pumping out tons of new airy studio albums. Instead Bisco has gained its respect through a hardcore fan-base that follows the band not because they care if they're charting Billboard, but for their legendary blow-the-roof off jam sessions and one of the best lighting rigs out there rivaling Phish and Lotus. Though the guys don't really tour that much anymore they always give respect to their loyal Colorado fans by playing their Bisco Inferno shows at Red Rocks Amphitheatre and occasionally playing smaller outlets for those lucky enough to score tickets. Their Red Rocks appearance Saturday night will feature Shpongle and RJD2 (as a benefit for People Helping People in honor of Earth Day,) Still, many feel their best shows are played in more intimate halls. Needless to say their Bisco Inferno festival at Red Rocks ends up being some of the band's biggest national and local draw.
Guitarist Jon Gutwillig, bassist Marc Brownstein, drummer Allen Aucoin, and keyboard/Synth player Aron Magner compile an electronic quartet that rages harder by the year. The band has withstood as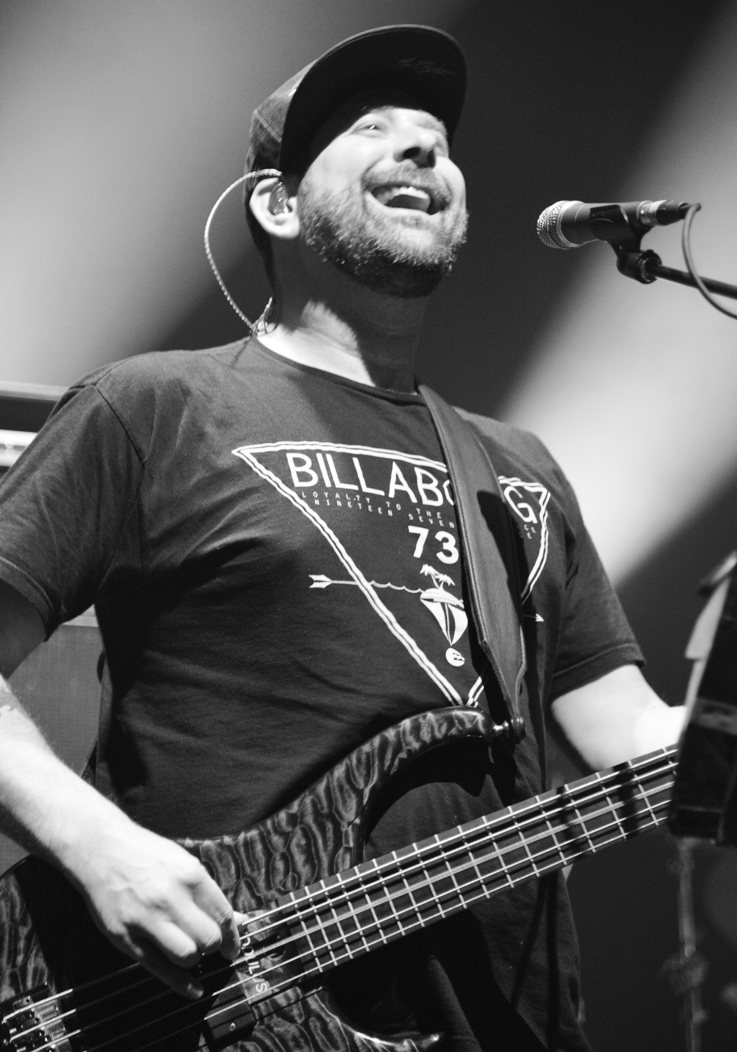 a strong unit even with the loosing their founding drummer Sam Altman years back when he went to pursue a doctorate. Since the quartet has gotten bigger than ever, far spanning their legendary late-night festival sets or Camp Bisco. Those who were lucky enough to get tickets their two Boulder Theatre engagements had to go through the fan club and try to get tickets that way. Bisco has always been kind to Grateful Web, and we we're thrilled for the invite to the party. Arriving I did notice that the fan base appearance primarily ages 18 to 23. Most we're ornamented with glow stick something-or-other combined with various other clichéd hippie garb. The Boulder crowd came expecting a throw down and when the house lights dimmed it was apparent that the guys were just as ecstatic to play.
The sounds explored last Thursday were accompanied by a fantastic lazer light rig illuminating all sorts of psychedelic formations of the sealing and onto the crowd. Perhaps the balcony could have been the hot spot to get the best out of this. The guys played two long sets that easily topped the three-hour mark. For me, it's obvious that the incredible energy the four give one and other while playing is fundamental to their success. They play to each other in a different way than most improvisational musicians. Together they build from a riff or rhythm and allow their crowd to mold their mood and enthusiasm to a point of complete agreement between the two. Usually from there everything explodes into a gigantic ecstasy-laced glee on all parts. The Biscuits differ from other electronic jam because instead of trying to prove their proficiency and chops they just roll with it and have a great time. Though the Red Rocks show will probably be the hugest party yet, I was happy to kick back in town and see the guys up close and what they were doing now a 'days. It had been a while and I'm pleased to say they still kill it, and their crowds think so too. I wish everyone a great time tonight in Morrison. Be safe and get ready.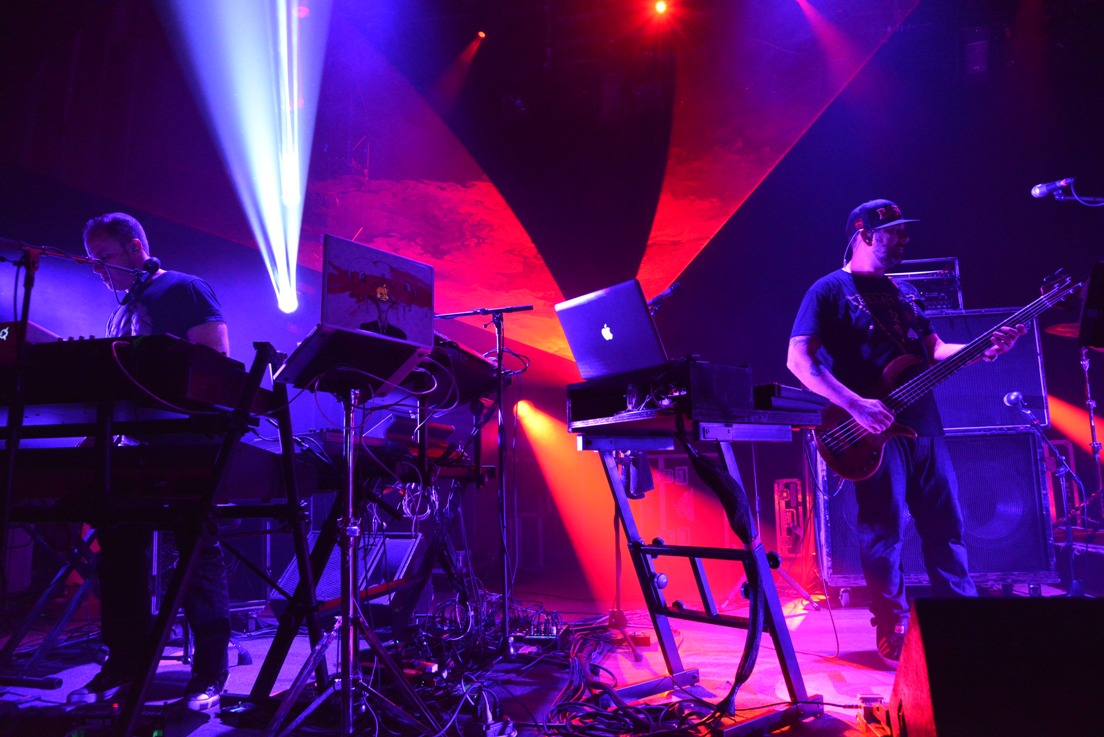 Check out more photos from the show.
Set 1: Plan B, Voices Insane > Bernstein And Chasnoff1 > Little Betty Boop > Caterpillar > Voices Insane
Set 2: Little Lai, King Of The World > Abraxas1 > Story Of The World, Barfly, Shelby Rose, Mr. DonEncore: Home Again > Helicopters