There is unquestionably an art to the super jam. It can't just be a bunch of talented musicians thrown onto one stage with a few hours of rehearsal, then go! There has to be context if not history, empathy between the players, and of course chemistry. Often times musicians of the same craft will have such different approaches that the live performance result is far from copacetic. One city that harbors an authentic understanding of musical collaboration is New Orleans. The Jazz and Heritage Festival brings plenty of this cooperative spirit to the forefront, but the collaborative spirit is constant year-round. Dragon Smoke is one of the most celebrated forces of kindred musical geniuses bringing together collective innovation. These musicians are separately celebrated icons of New Orleans funk, rock, soul, and jam; still together their interaction is pioneering.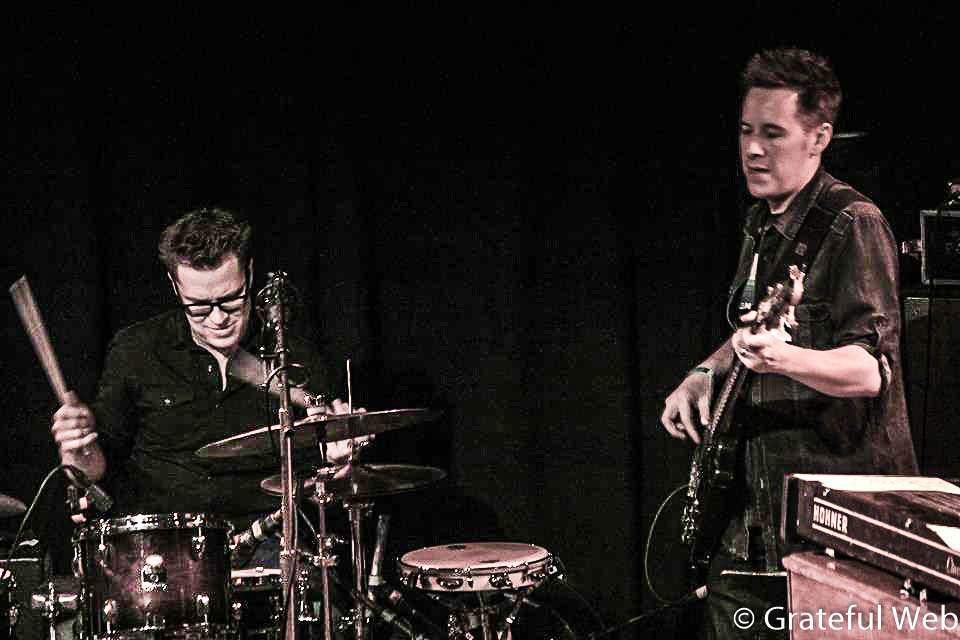 Stanton Moore (Drums) and Robert Mercurio (Bass) are the celebrated rhythm section whose day job is Galactic. Ivan Neville's (Keys, Organ, Vocals) Dumpstaphunk has become one of the most popular NoLa funk rock acts in the business, and Eric Lindell's (Guitar, Vocals) blue-eyed soul swamp is engaging stand alone, but when these players get on one stage the result is supreme. The surest way to see this infrequently gigging gem is in a club in NoLa during Jazz Fest or maybe on Jam Cruise if lucky. Four years ago San Francisco was blessed when the four prodigies were off tour with their respective acts. So why not gig at The Independent, the cornerstone intimate venue of the city? The show was so successful that Dragon Smoke made it an unofficial tradition to make it out to the Bay Area in December. Limits are off; expectations are irrelevant, a perfect equation for such an occasion.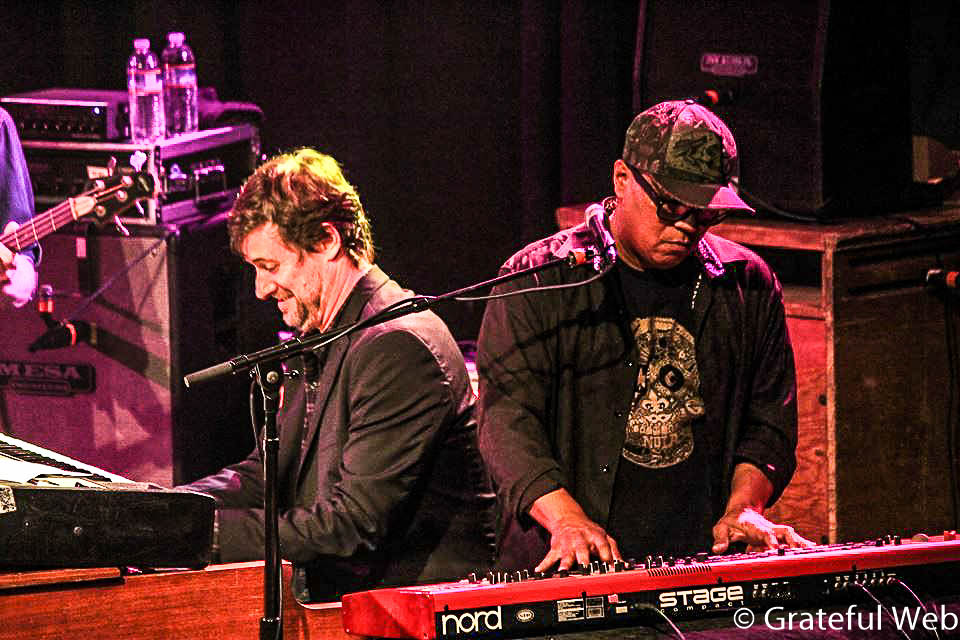 This year Dragon Smoke took the December tradition to the next level with a full blown West Coast Tour. Gigs in Seattle, Los Angeles, and then San Francisco (amongst others) made for varied setlists, revered guest appearances, and all around damned good times. Grateful Web was invited to Friday night in San Francisco, Dragon Smoke with Robert Walter's 20th Congress as support. Robert Walter is a staple NoLa piano/organist whose work with Greyboy Allstars and his 20th Congress has gained him a respectable autonomous following. Plenty of folks showed up early to get in on action. Robert and CO set the bar high with an energetic hour-fifteen minute opening set. Inspired instrumentals lined with funk, boogaloo, jazz and rhythm and blues had the San Francisco crowd riled up for a night of serious jamming. A short set break later and Dragon Smoke took the stage with the at-capacity Independent bolstered for the party.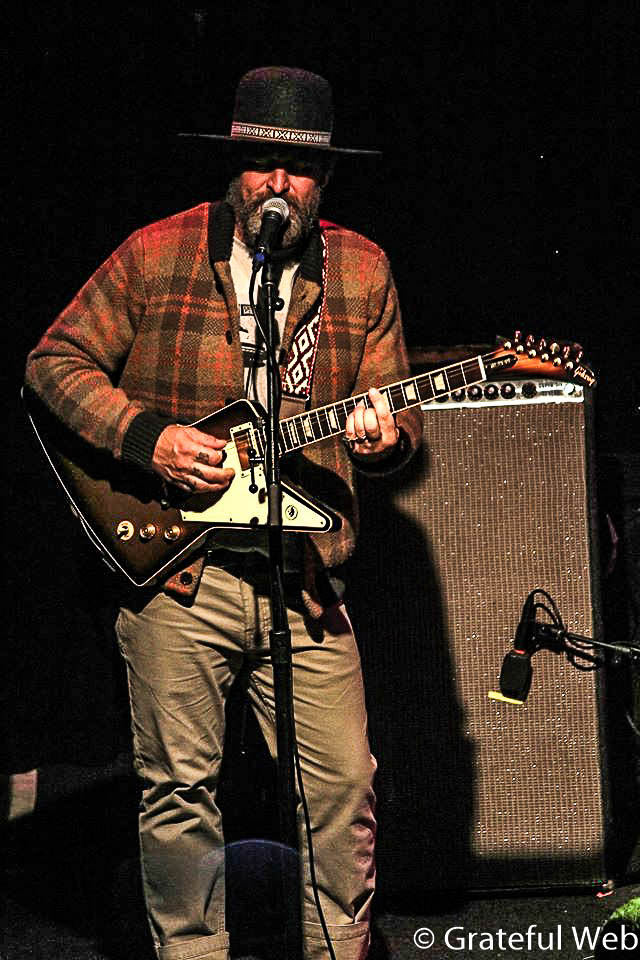 Dragon Smoke set lists are built primarily of celebrated standards played with tremendous chutzpa. Lindell's zealous rasp vied well beside Neville's funky outbursts. Tunes from all sectors of American music worked their way into the instrumental insanity. Never overplayed and appropriately awe striking. "Lay Down Sally," "Boys of Summer", "Yes We Can Can." Nowhere else would this eclectic of a song selection naturally fit together. Watching them play off each other was a whole other element.  Mercurio percussively coiling around Neville's fiery B-3 phrases alongside Lindell's blues-drenched sliding lines with the indomitable Stanton Moore locking in one hell of a groove at the instrumental nucleus of it all. Every ass was nonstop shaking and the crowd was entirely in the throws of the musical moment.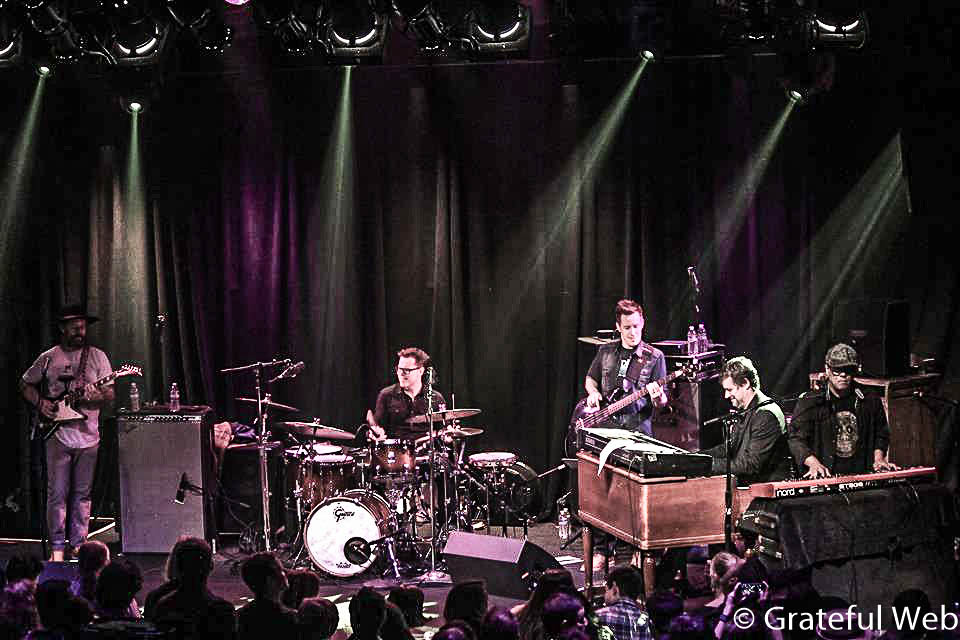 Even more captivating about Dragon Smoke is that the individual talents of each member are clearly identifiable in unity rather than featured moments. Stanton's rhythmic buff and sheer talent is more of a backbone than in Galactic. Similarly Ivan's showmanship and bandleader chops are tastefully subdued with esteem for Lindell's approach. It's the project they were all born to be a part of and one might wonder if it's candidness lies in how rarely it happens. Regardless a Dragon Smoke album of originals and heavier performance schedule would be warmly welcomed by fans, but the reality of their successful other bands holds the status quo. The two nights at The Independent had the crowd hungry for even more and San Francisco should pray this beautiful tradition continues. In the meanwhile check out their individual projects and support the live music, as that's where it's at for these gifted players.