The ever-changing Everyone Orchestra and its ringleader Matt Butler is a carnival collective of musicians juggling their instrumental talents in an all-out improvised landscape. For the first of two shows at Cervantes' Masterpiece Ballroom in Denver, Butler welcomed Michael Kang and Michael Travis (The String Cheese Incident), Oteil Burbridge (Dead and Co.), Steve Berlin (Los Lobos), Natalie Cressman (Trey Anastasio Band), Rob Compa (Dopapod), the Dirtwire duo of David Satori and Evan Fraser, Jay Starling (Love Canon), and newcomer C.R. Gruver (The New Orleans's Suspects). The talent onstage translated into a jammed out two-set show that reached for the sky and ended around two in the morning.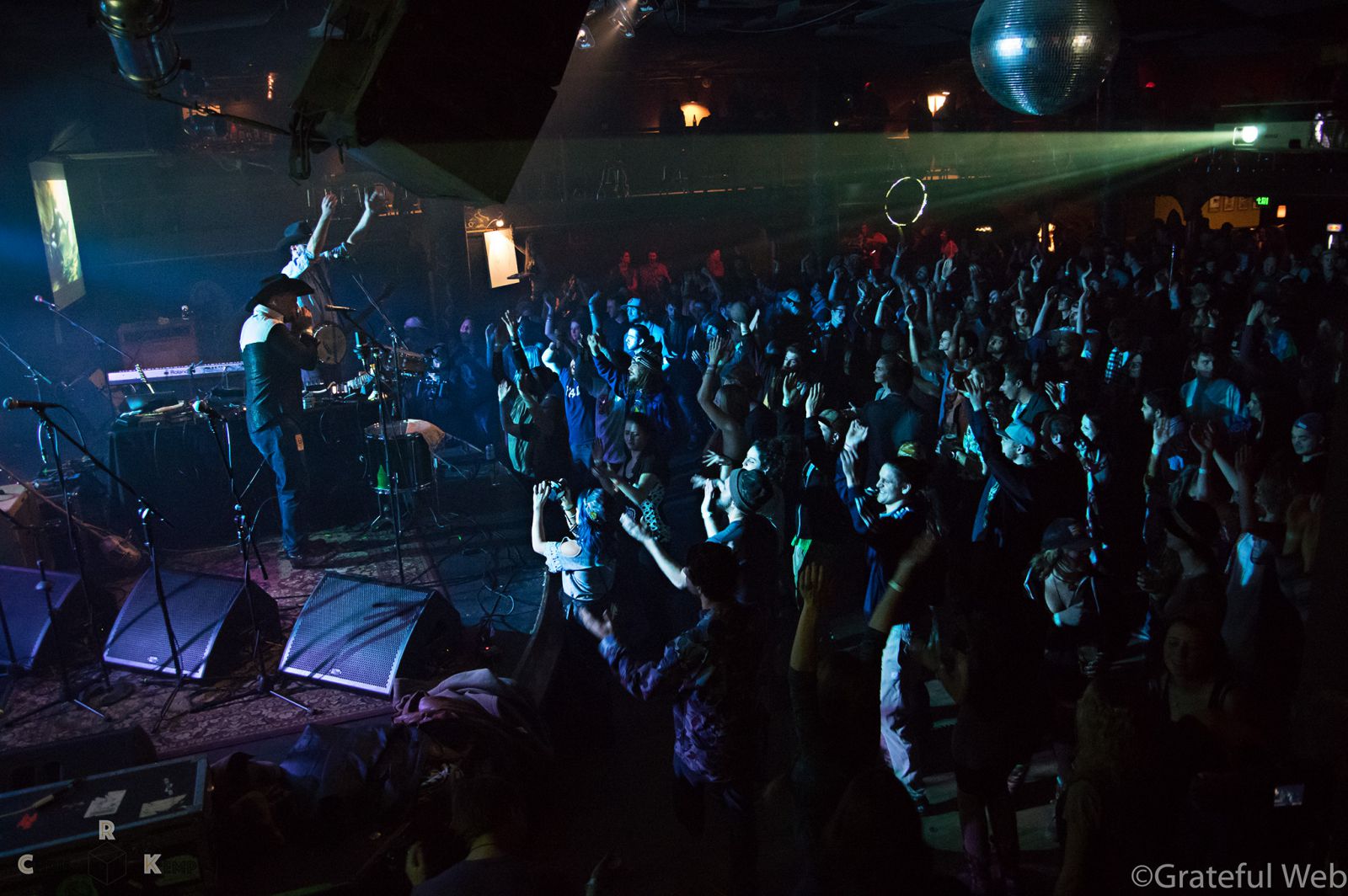 Beats Antique's David Satori and partner in crime Evan Fraser opened the show in western attire, mixing electronic beats with down-home roots and blues. I'd never heard of Dirtwire, but their set nearly stole the show and their cowboy outfits were appropriate with the National Western Stock Show and Rodeo in full swing across town.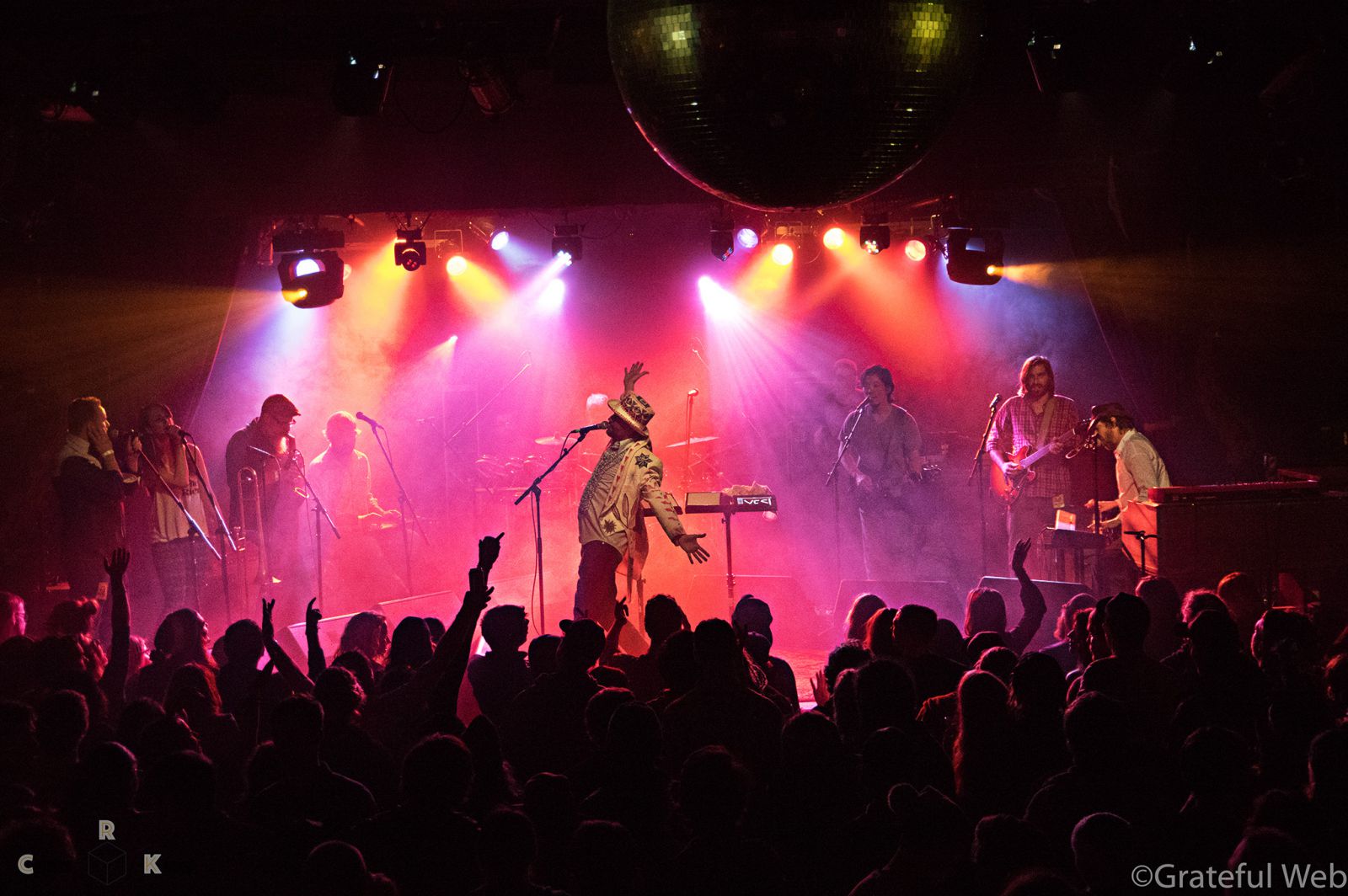 Butler took the stage in a white jacket embroidered with psychedelic patterns and a top hat, giving the crowd something to stare at as his back is usually facing them. He welcomed first time member CR Gruver, a fantastic singer and piano player and no stranger to the Denver scene. The guitar onslaught featured Compa on electric, Kang on his modified mandolin-guitar and Starling working a resonator and lap guitar. Oteil, though difficult to see in the back corner, thumped the band along to Butler's cues and had a rapport with Travis' drumming from the start.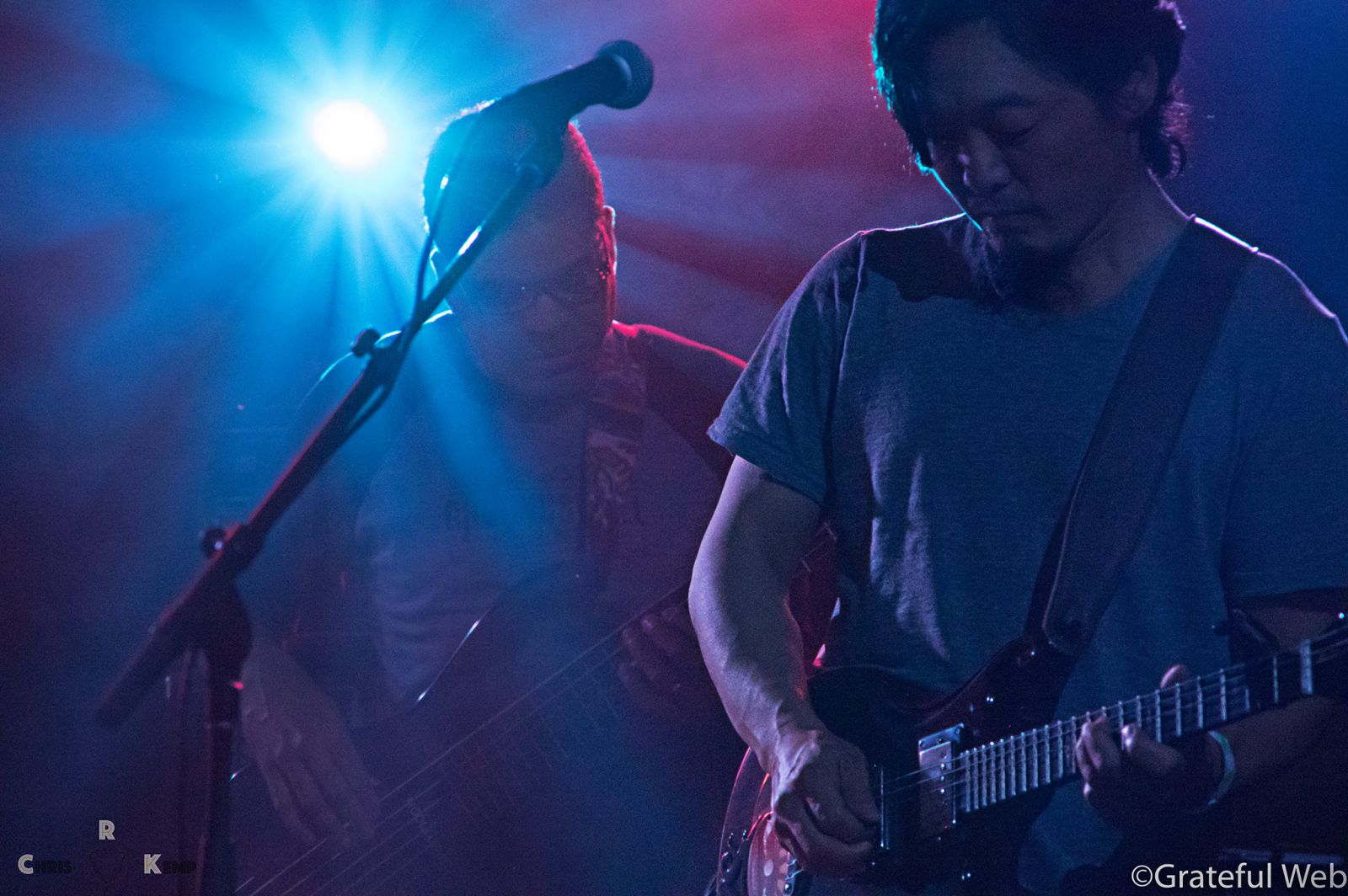 While Butler conveys his vision to both band and crowd with a dry-erase board and animated mannerisms, the band does the rest. It's a fun-loving groove session. There were certain highs that had the crowd into it, but with little singing and loose structure, momentum dragged and individual solos garnered the most applause. The brass combo of sax man Steve Berlin and trombonist Natalie Cressman, who is equally impressive with her vocals, was a highlight, along with Gruver, who more than held his own. While improvisation is their shtick, the jams could have lassoed some of the individual players' tunes for the sake of familiarity, as things grew monotonous at times.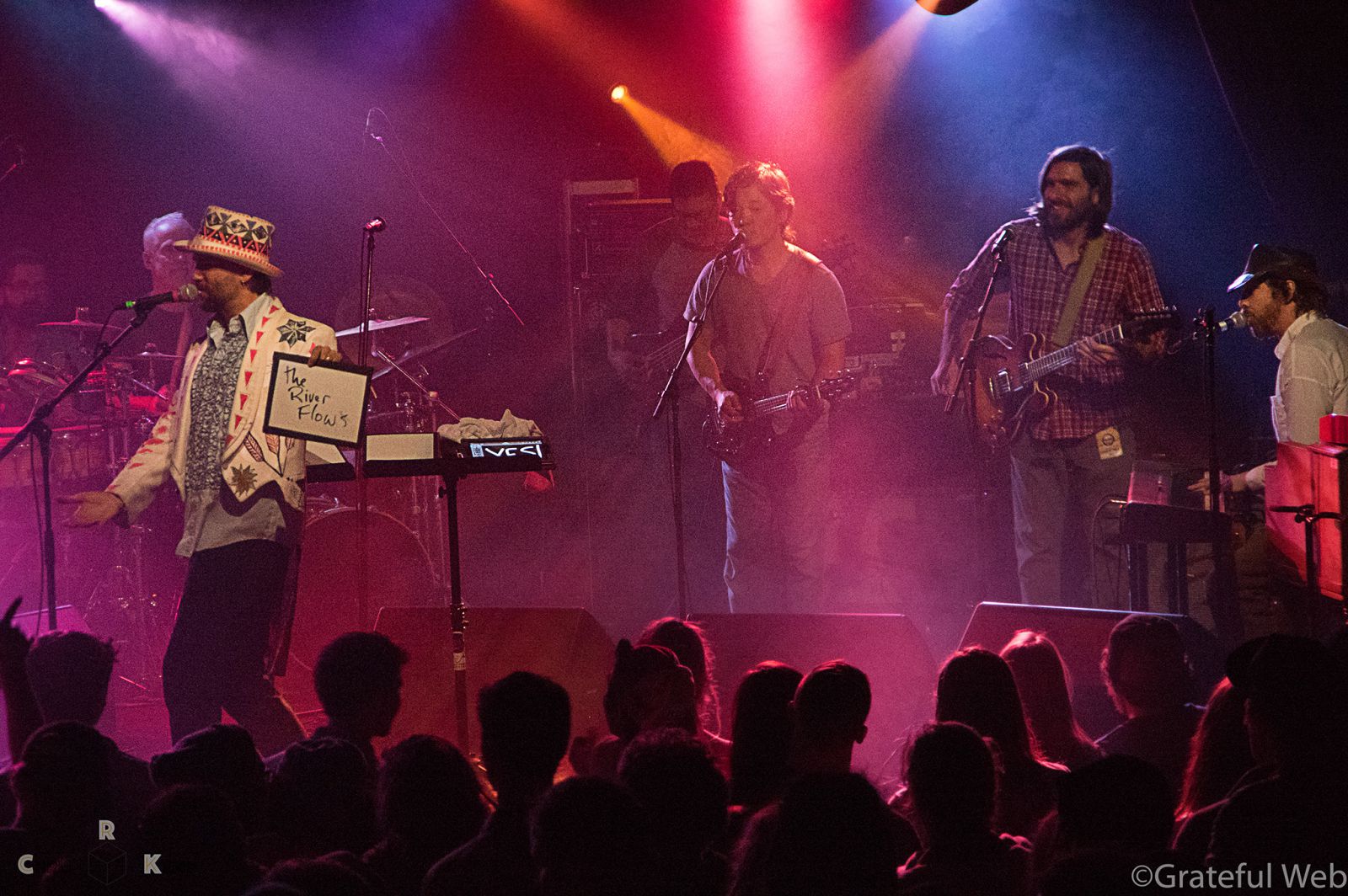 While the band returned from a short set break with renewed energy, the encore had rolled around by the time they found their sound. With Saturday night featuring most of the same players, and a night of Butler's ring leading under their belts, the sound can only elevate for night two. If you're willing to get out of the comfort of formulaic songwriting, and I mean way past the grey area, then the Everybody Orchestra is for you.