Fox Street is one of those bands I wouldn't expect to be based in Colorado. Florida possibly, Texas I could see, but Colorado is a bit of a wildcard. Maybe it's Jonathan Huvards' throat churning, rocky road vocals. Then again it could be the picking, sliding and stomping of their close-knit instrumental unit that screams southern roots. Whatever it is, they've distinguished themselves through a blend of multi-regional sounds, and in turn found themselves with a headlining slot at the Bluebird Theater on an East Colfax Friday night.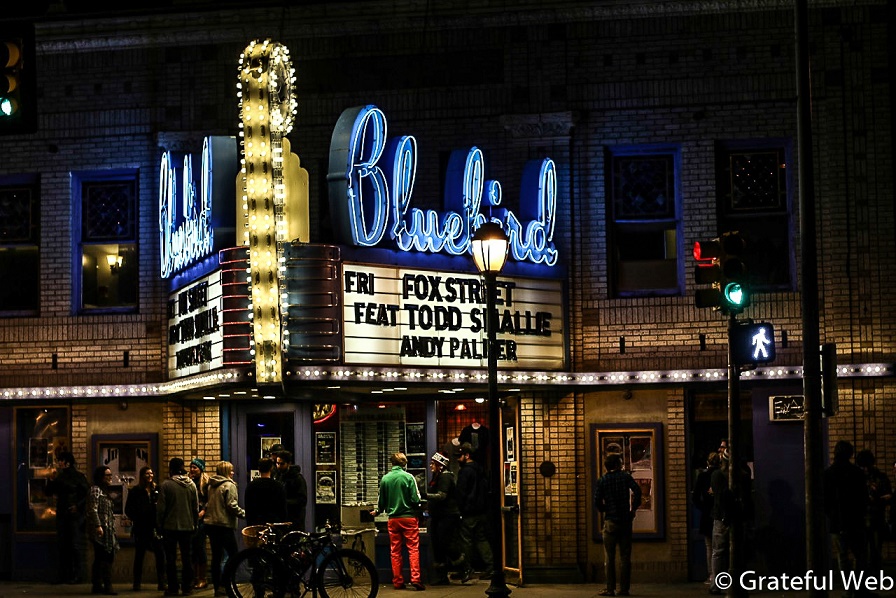 Direct support Andy Palmer and Grub Street Writer took the reigns from Tomahawk Fox and torched through a heavy hitting blues set. Palmer handles acoustic and resonator guitars, singing balladic fashioned torment stories beside his rock outfit's electric guitar, drums and bass. While he sings his ass off as a clear-cut front man, the band rouses his singer-songwriter material to life. Some in attendance needed earplugs to survive through the pulse emitted by drummer Jared Forqueran and bassist Hunter Roberts. And what more can you say than 'wow' when it comes to guitarist and performer in his own right, Jonah Wisneski? The tone he distributes through his golden Fender Jaguar brought to mind so many roots and southern-slide inspired players while at the same time finding a darker, grittier texture to fit the punk-folk and somewhat psychedelic ambience of Palmer's tunes. A booking bull's-eye for The Bluebird and Fox Street, Palmer and the musicians in Grub Street Writer are yet another local act to keep tabs on both collectively and individually.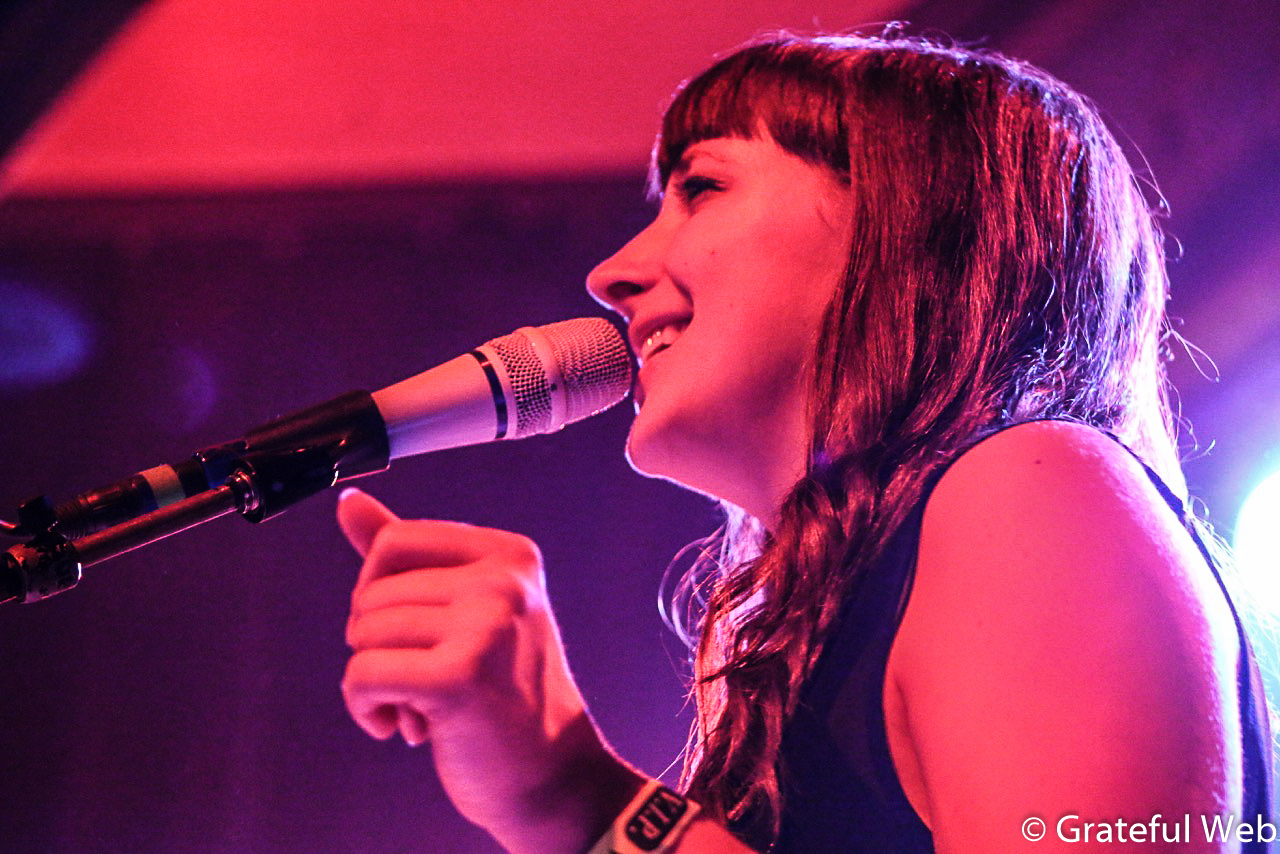 Fox Street's now seasoned core features Huvard singing and playing guitar, Eric Low on drums, James Dumm also on guitar, and Micro Altenbach on saxophone. They weren't finished, however, adding multiple special guests to the bill. Working the organ was Bill McKay, long known in Colorado for his time with Leftover Salmon and the Derek Trucks Band. Fellow DTB alum Todd Smallie, now of JJ Grey & Mofro, is a recent Colorado transplant from the Southeast who's been welcomed into the scene with open arms. Joining Mirco were brothers in brass Nathan Peoples on sax and Jon Gray on trumpet. Vocalist Aubrie Hamrick, most recently of Motive, helped the harmonies, falling right in line with Huvard. Lineups like this recall the name Fox Street All Stars, and I'm not positive if they dropped that portion of the moniker, but it certainly applied.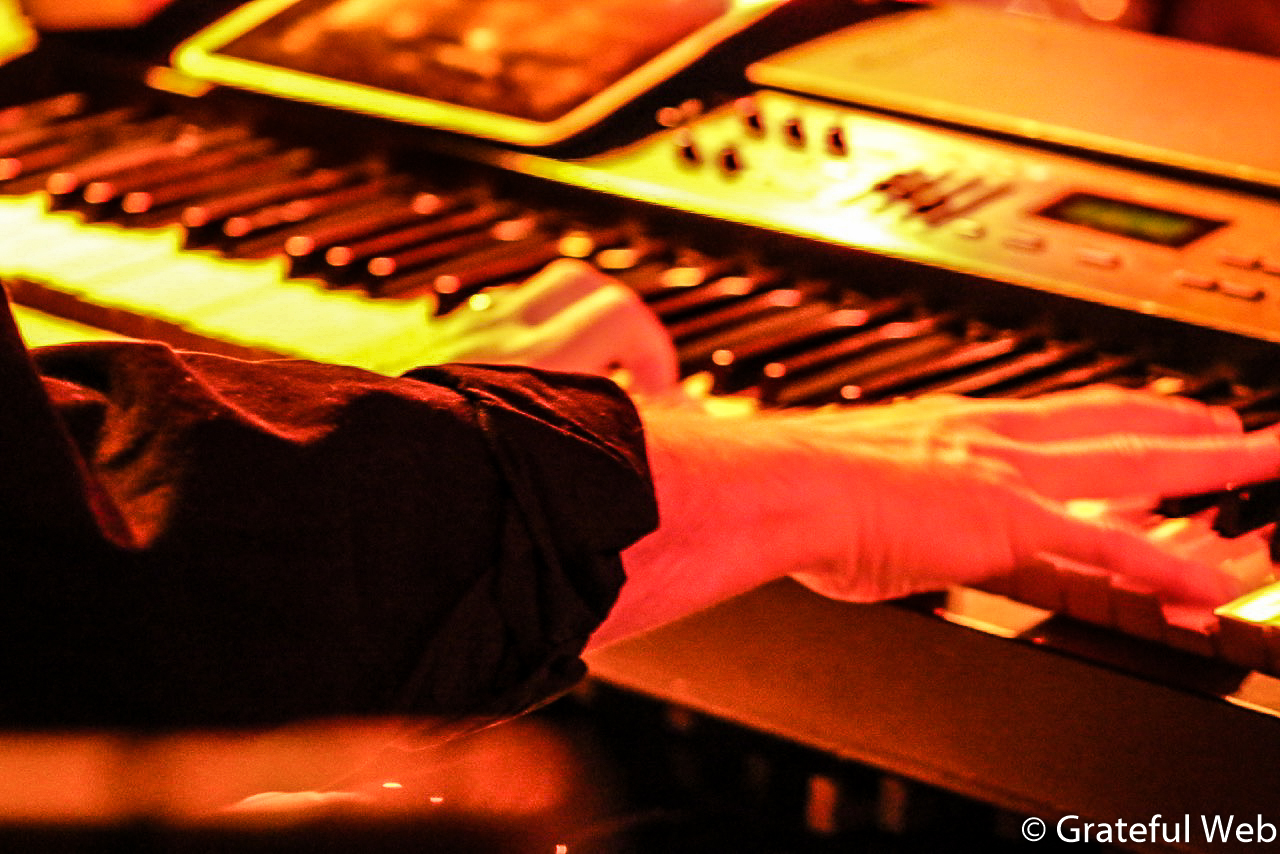 Opening with a duo of bayou-tinged tunes, "Long Road Home" and "Holdin' On" reeked of the musically rich culture of New Orleans. Imagine the sounds of The Radiators and The Meters in a coastal swamp rock orgy. Now stop drooling. "Good Hand," off of their first album, "Welcome to a Mighty Pleasin" brought out Huvard's glass gargling Tom Waits impression, which was pretty spot on whether intentional or not.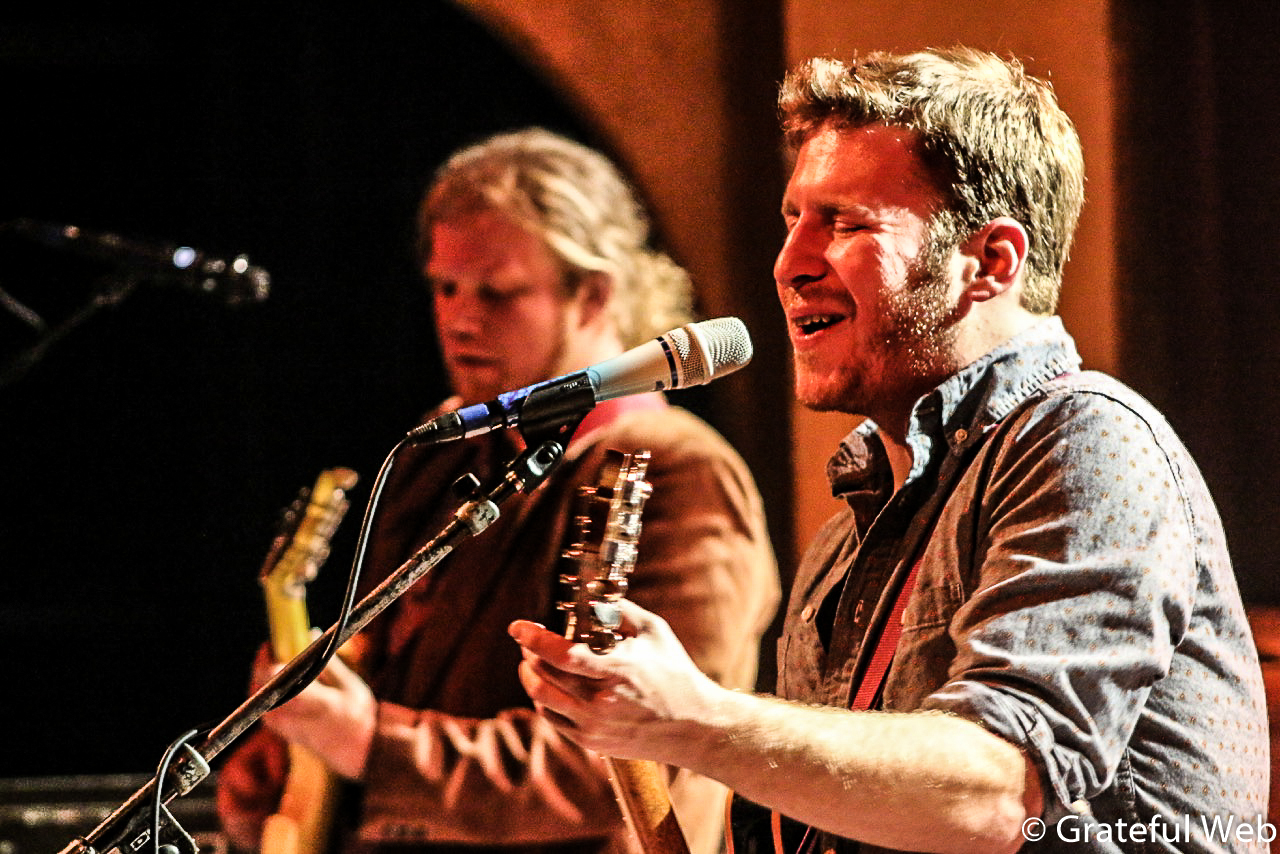 Joined by a couple members of Tomahawk Fox, they played one of the openers' A couple members of Tomahawk Fox joined for one of their own songs, "Justified." Smallie had a chance to shine on the outro of the song, with nearly everybody walking off stage to let him butter up the audience with thick and busy bursts of Jaco-inspired jazz fingering, This opened the floodgates on cover tunes, including the Allen Toussaint penned "Southern Nights," and my favorite combo, "Power of Love" by Huey Lewis and The News and "Life in the Fast Lane" by The Eagles. Both featured the red hot Jonah Wisneski dueling with Dumm, shredding through each number.
"What I Know" and "Upstream" came next in the sets' sequence, just as they do on their 2012 release, "Tough Talk." The first tune slowed things down a bit, taking us out of the swamp and into the beer and peanut coated floors of the nations' country-western roadhouses. "Upstream" felt more downstream in approach, as they picked up the pace and followed a Bakersfield romp highlighted by the pedal steel sounds Dumm had shooting out his amp. Dumm also took the lead vocals on this one, making for an especially sweet mix between the vocalists onstage. There's just something about a fluid country song and the engaging vocal partnership that was clear with Aubrie filling in harmonies on the chorus and bridge.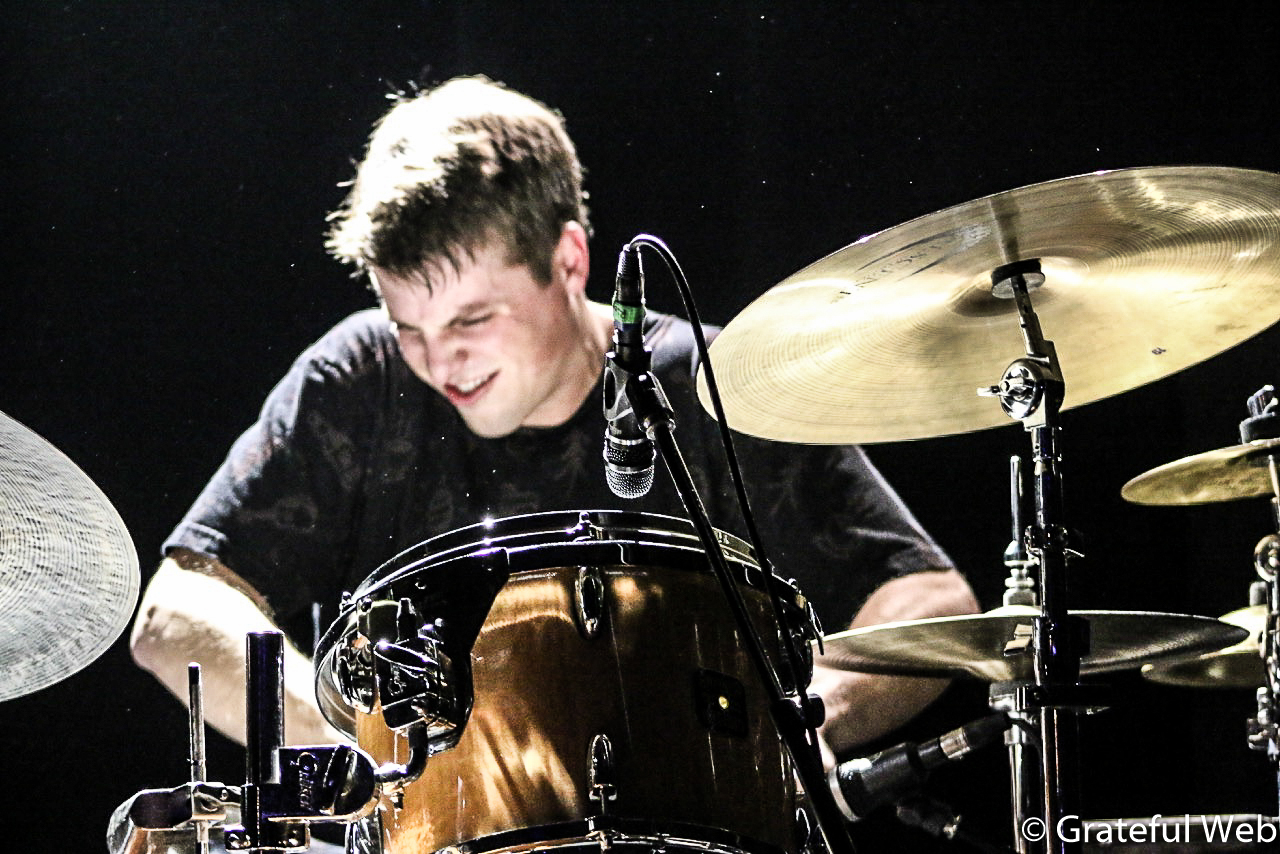 "Living In the City" derived from an Eric Low drum solo, and McKay had his keys chiming along with what I thought was Steppenwolf's "Pusher Man." Huvard's muddy water vocals came back to the forefront on this one, and the horn section took off, with Mirco especially showing off his chops as he made hs way to the front of the stage.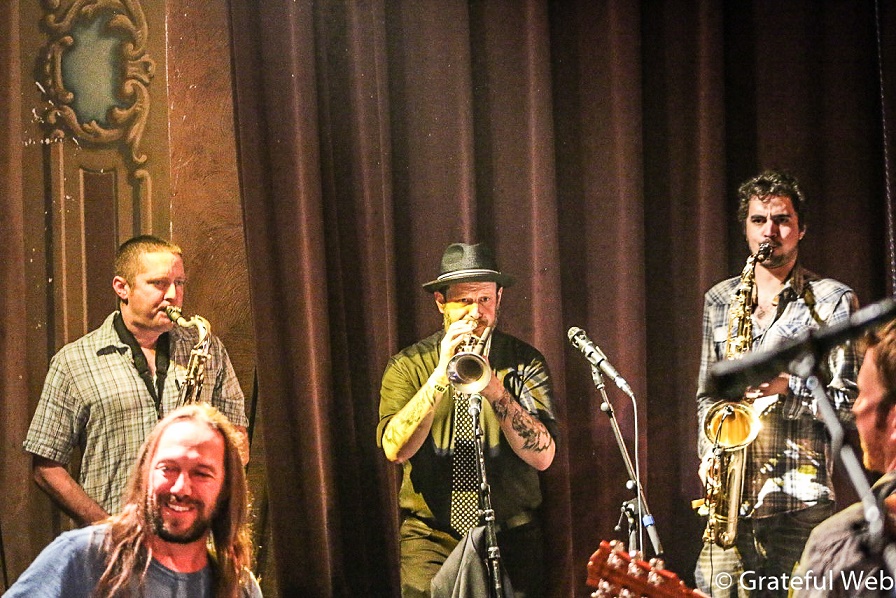 Their brand new tune, "Aint Easy," preluded another combo of covers to close the show. Released as a single just days before the Friday night gig at the Bluebird, "Ain't Easy" highlights the first glimpse of their new and in the works album. A change in pace song where jazz meets southern soul, the acoustic guitar shines under the shimmering electric lead while organ and saxophone solos push against the walls of irrelevant time constraints, catapulting this tune into a distinct category of cross-country, thoroughbred penmanship.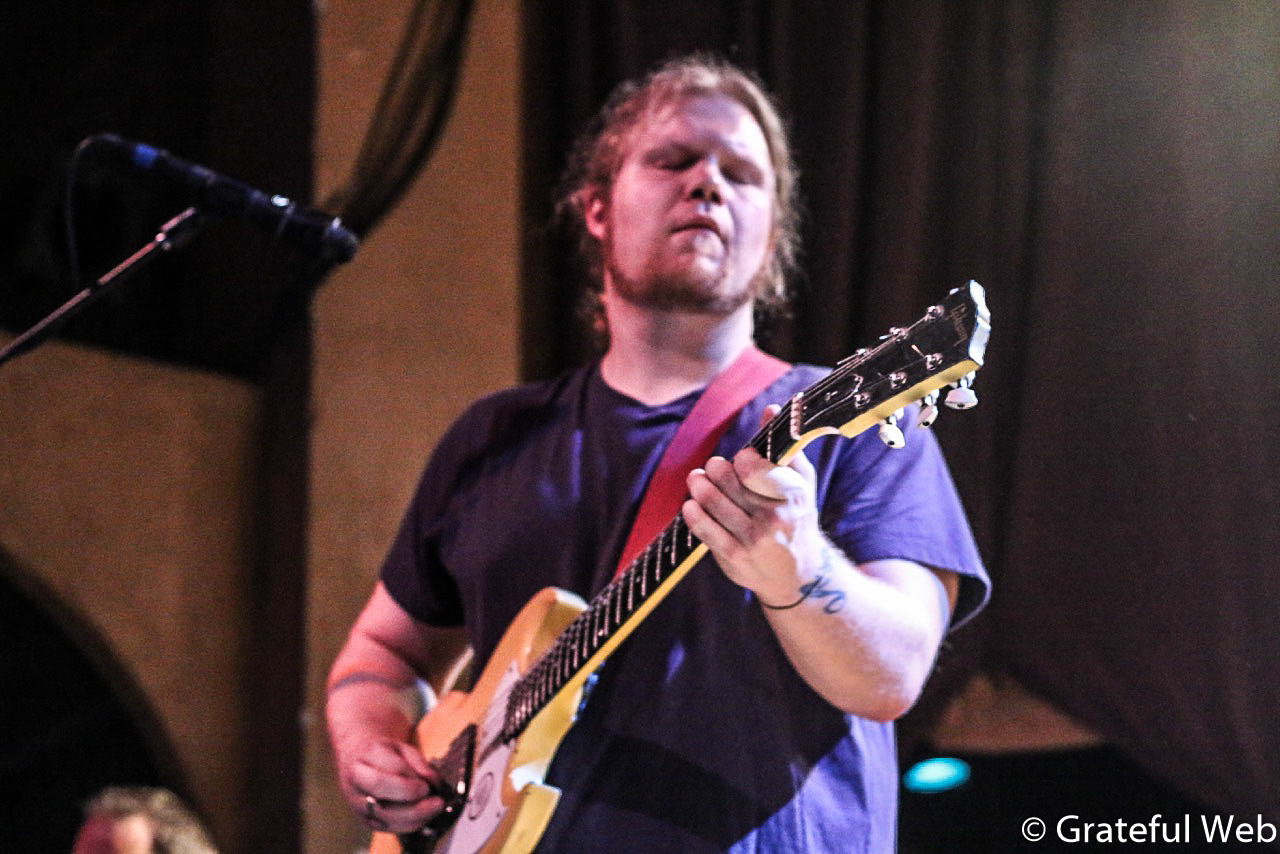 Jonah joined for one more duel down classic guitar god lane, a ripping "What is Life" by George Harrison the byproduct and finale to an evening that surprised and surpassed the expectations of those still unfamiliar with Fox Street's gospel. The crowd at points seemed near capacity, tripping over lyrics between treks to the bar and bathrooms in the depths of The Bluebird, but never overtly rowdy, props to them. Some of the slower, hushed swamp serenades could have been scarred by chitchat, but it was never the case. Fox Street is a road that never seems to end, much like Colfax; you never know what you're going to see and hear.