Billy Cobham is one of the key pioneering musicians of the jazz-fusion style, his music abolishes any supposed limitations of genre. As a member of Miles Davis he contributed to the groundbreaking fusion album Bitches Brew. Around that time he began a musical partnership with experimental guitarist John McLaughlin who went on to form Mahavishnu Orchestra. The quintessential fusion group recorded some of the most earthshattering compositions in jazz. Mr. Cobham's prolific solo records such as A Funky Thide of Sings and Total Eclipse are revered for even deeper blending and exploration.
But it was his first solo album in 1973, Spectrum that displayed his full depth and diversity and both a drummer and bandleader. It is hailed as an archetypal fusion recording interspersing funk and groove-based interludes with plenty of experimental drum solos. To celebrate the forty years since the release of Spectrum the drummer released a new live album and continues a rigorous tour schedule in support.
GW: Thanks so much for joining me Billy.
BC: The pleasure is mine.
GW: Likewise. You drum with an open handed lead. Can you explain what that means? How does it serve your playing?
BC: If any of you out there have brothers or sisters that are younger than you and you watched them hold a rattler in both hands, you notice that they don't hold them like drumsticks in the conventional manor. They hold them so they're both sticking straight up toward the ceiling and that's openhanded sticking. It's just an open handed way of playing left to right and then right to left. It's very natural way of playing. That's all it is.
GW: You were born in Panama but grew up mostly in New York City. Did you connect with music from a young age? What types of music do you recall being exposed to as a young man?
BC: I was exposed to music when I was three years old before I came to New York. And from that point on I listened to jazz and classical music and Latin music mostly because the music I was exposed to naturally in Panama. This was the music you'd hear down here all the time. It was quite normal. My mother and my father were both being open to most types of music, which then was considered pop music such as Sinatra, I had no choice and didn't object to the level of quality we had in time home twenty-four/seven.
GW: Jazz-fusion is the monumental style that you were a part of which changed everything. But where did you get your start?
BC: I suppose people began to become aware of me in the recording studio and back at the end of the 60s, like 68'-69'. And working with Dr. Billy Taylor in 66' or 67'. And then the next thing you know I was working with Miles [Davis], and all of this stuff started to happen at around the same time. So my reputation within the region of New York City became strong. As I started to work with Horace Silver I started to reach out to people on other continents, primarily Europe. I was very fortunate in that way.
GW: The textbook explanation of the origins of jazz-fusion was that those players were reacting to jazz's then-wavering popularity in the wake of rock'n'roll music. There has to be much more to it than that. Why was there a need to take the music further?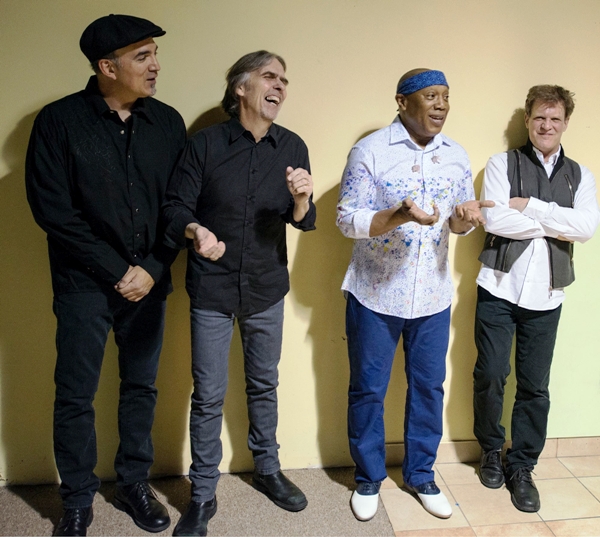 BC: For me it was a natural transition. We heard very strongly and very equally the rock'n'roll situation as it tied into classic jazz. So it was very easy to combine the two if you were comfortable. And that's all it is. Fusion is a caldron, a musical caldron and melting pot of different ideas that stem from what is considered jazz and only becomes popular depending on who is playing it.
Also, think of the marketing aspects of it. If you can play, the field is pretty level. But after that you need someone to push you and to support your position. And that's when things change. So what I mean is, if you were playing rock right around that time and the jazz environment did not enjoy the support then that rock was receiving. It was considered much more complex, which in general it was in the raw form. But then again all of the rock stuff fundamentally came from the jazz in a much more palatable digestible way musically. So the masses were able to receive some of that in lesser detail. Though fusion is only a small portion of the richness of jazz. Some people called it fusion. Some people called it jazz. Some people called it pop. Depends on the time on day.
GW: It's fascinating how cyclical everything is in the history of twentieth century American music.
Music clearly communicates on a different level than language. It can unite individuals that speak totally dialects from different parts of the world. Do you find yourself varying how or what you play based upon where in the world you're performing?
BC: Absolutely. More than that. And I have not been all around the world. I can even tell you places I haven't played in the United States. Nebraska, or South Dakota, or Wyoming. And in those places my music would be played in a different way and the dialect would be a little different. The social environment influences me that I am living in real-time, right now, so if I haven't been there, I can't play it. It directly influences what I do. If I'm playing there for the first time that's my impression and I'm going to reflect upon my first encounter with music.
It's a touchy situation. It's important to be comfortable and to take what you're given and to share it with the world in the best way that you can.
GW: Yes. And working off of that concept, further thinking about your friendship with British guitarist John McLaughlin in the early 1970s you formed the group Mahavishnu Orchestra. All five original members were from entirely different backgrounds and parts of the world. How did the diversity of these phenomenal players contribute the band's musical success?
BC: What worked well with the MO was that band was more business than anything else. It was five guys that were together for the reason that they played really well together onstage, whereas none really dealt with each other offstage at all.
It was pure proof about how strong music could be. We were like magnets. We were attracted to each other in terms of the music. We contributed as if we were long lost friends. As soon as the music was over, the magnetism stopped, and everybody went home. We had little in common. It shows that music in some instances can be so strong that it brings out the best in anyone who wants to feel comfortable with what's going onstage at the time. That's the beautiful thing for me.
GW: I would not have guessed that. When I listened to for instance The Lost Trident Sessions, it sounded like old friends in intimate surroundings. That's insightful to know about professional versus…
BC: Yeah! What's important to know is that The Lost Trident Sessions were recorded right after Birds of Fire. So though the sessions were released much later, they weren't at all "lost," maybe to a select few, if you get my drift. Those [recordings] had been around for a while. They aren't outtakes. We just didn't get the chance to finish them.
GW: The true milestone of your career is the landmark fusion recording Spectrum in 1973. It took a different approach on what musical elements were being fused. What separated these recordings different than your previous endeavors?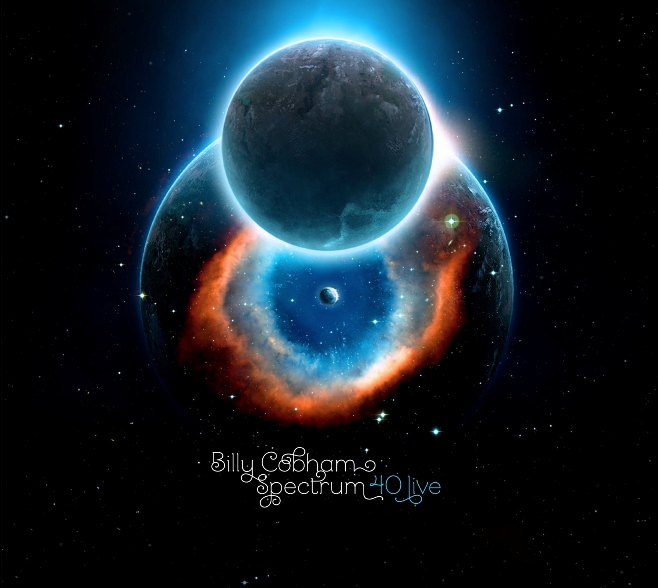 BC: Life. And how I've lived it. All of my recordings have been sonic reflections of where I was and what I was doing at the time, and how I interpreted those experiences. From Spectrum to now, the maturity level has increased exponentially. I might play a lot less notes. I feel as if I play the right notes more consistently, rather than filling in a bar with a lot of notes where the right note might be. So you hear that in my performances that have been documented on recording and that's what its all about.
GW: Contemporary you are as busy as ever, touring nonstop around the world in various different projects. Fans were thrilled when you began playing tribute shows to the Spectrum recording. Now it's a full-on tribute tour. What beckoned you revisit it, and revive it, and honor it?
BC: That fact that I've grown older, I would like to think wiser. Looking at what I did as a young person and bringing it more towards where I am now, in my thinking and philosophy musically is quite intriguing to me. I've added and embellished some of the tracks I played then, so they're not as naive in a way. Not that it's a bad thing. What I wrote in 1973 was all I heard. That's the beauty of writing music that you really feel from the heart. If you want to write a lot of notes and show how much you know then it will reflect that.
I was very successful with that concept because that was all I knew. So now I move forward, after learning after quite a few years, making mistakes and exploring ideas. I decided to come up with something different. How would Spectrum be now? And that's what you hear on Spectrum 40, what it would be now, in a different arrangement.
GW: And it's not a track-for-track recreation. It's what's evolved. Fans would be interested to know that they would get new feelings and music ideas out of the new recording. It's time for a re-examining.
BC: That's what I hope.
GW: The virtuosic talents that play on Spectrum 40 and continue to tour with you right now are all accomplished players themselves. Can you speak for a moment about your current collaborators? How far do you go back with these guys?
BC: Sure. Let's start with Dean Brown (guitar), who started working with me around 1982 when I was working in Jack Bruce's band. When I left that I put my band together, and [Dean] and I began working together. Off-and-on since then he's been with me.
And after Dean, I met Gary Husband (piano), around 1989. I had heard about him as a drummer with Allan Holdsworth's band, with whom he also played piano. I thought he was fabulous. And next thing I knew Gary was with me and we were playing together on various projects towards recordings, the Traveler album of mine, Focus also. We just keep going on like this.
Then after that I met Ric Fierabracci (bass) somewhere around 1998/99', and he was on a recording with Frank Gambale out in Glendale, California which I played on. It took a little while for us to hook up because he was very busy, and the rest in history because we're here. And we've been a band since 2013 and really been enjoying playing this music together.
GW: It's a culmination of everything that's come before it. I know I'm excited to see you in Oakland.
BC: Us too!
GW: When I look over whole career its impressive how many diverse rock artists you sat in with also. You've played stints with Carlos Santana, Jack Bruce, and Bob Weir with his band Bobby and the Midnites. Regarding the later, it's an interesting intersection in your career. It had a sleek pop rock sound to it. What drew you toward that different musical direction?
BC: Weir's arrangements, and the Grateful Dead's approach in general. I liked the grooves that they would pull out of their hats. It was just something that was always with me. It was a different end of the meter board to me. As long as its good music, I'm open. There were a lot of tunes Weir wrote that I could stand with and worked for me. So when Bobby Cochrane (guitarist of Kingfish and the Midnites) came to me and said, "Let's do this!" I told him to sign me up. Knowing that the bass player was Alphonso Johnson and after him Kenny Gradney, there were some nice moments that I will always remember.
GW: Clearly you are a busy man with the constant worldwide touring and mixing/producing the new album, but still in between you find the time to connect with musicians as an educator and instructor. Any activity in that realm right now?
BC: Just preparing for a tour of Italy in the later part of this year. My teaching periods will be between October and December in Italy and Europe, also China, Singapore, Malaysia. More than likely I will be covering those areas as well.
Aside from that there's just so much touring to do. I do have an isolated clinic here and there. One in Switzerland in May and one in Argentina, but in this particular way its just demonstrations of what can be done.
I focus on the philosophy of performance and what performance is, and also the physiology of playing. And addressing the drum set. Gaining the respect of the drum set being able to play through the kit and what the kit can do for you. These things are important but rarely addressed. Generally speaking for me lately it's less common just because of my busy performance schedule.
GW: Some critics or musicians in the jazz community have a notion of the importance of purism. Jazz is this by definition, but not that. How do you relate to purist criticisms of fusion?
BC: Generally I don't take them very seriously and pay little mind to those supposed critiques. Most of those critics do a lot of talking and writing because that's where they earn their living. But when it comes to showing up, please do, because I will throw down the gauntlet right now. Show me. Don't talk. Do. Your doctorate degree doesn't matter on this topic. Their words are there to create controversy, which they might or might not. I don't see any of those people doing what they talk about. Until you put those theories to the test, they have no meaning and they have no weight.
GW: And nobody can take away from your musical expression. I saw it as a progression and evolution in jazz.
BC: Consider that the word jazz can be just a stopgap measure for whatever the music is of this day. There isn't anything else to call it except American music. Wherever we live or whatever social environment we live it might label it different things. If you want to call it jazz, call it jazz. It's not pure. Because for sure none of us are pure. Our backgrounds hail back to any directions as far as you want to go. After a while this is all a stale joke. Somebody has to write something in the newspaper. Controversy sells product, so I don't take those critical examinations seriously.
The reality is in the notes. If you can play, you have something to say. If you can't, you don't.
GW: Thanks for elaborating on that. Thank you so much for taking time to chat with me about all of this. Your diverse music continues to captivate and inspire people around the world, challenging their conceptual limits of possibility.
Grateful Web is honored to have had your time for this chat. We are huge supporters of experimental music. I want to encourage our readers to get ahold of the new album Spectrum 40 Live and check out his powerful touring band that is on the road as we speak.
BC: Thank you Dylan. Come say hi at the show in Oakland [at Yoshi's Jazz].
GW: Looking forward to it Billy!