Grateful Web recently had the chance to speak with keyboardist and producer Chad Staehly. He's a member of the rock'n'roll roots group Hard Working Americans. Featuring some of the most established talents in American music including vocalist/guitarist Todd Snider, guitarists Neal Casal and Jesse Aycock, bassist Dave Schools, and drummer Duane Trucks, the band which began as a group project has grown into their own after four years of touring and recording. Chad opened up about his early days on the Colorado scene, bringing the group together, and their exciting upcoming live album We're All In This Together that gets released on August 4th.
GW: I first became familiar with you thru Great American Taxi in the mid-2000s. Can you talk about your formative years? When did you first start gigging professionally and with whom?
CS: Yeah. I've been living in Colorado for over twenty-four years and went to college at Colorado State University in Fort Collins. I started putting bands together back around 1993/94'. My first band was just basically playing house parties and frat parties in some of the bars around Fort Collins. I haven't really stopped since. I played in a lot of local bands. I backed up the great singer/songwriter John McKay for a while. Then Vince Herman and I, after playing some one-off gigs here and there, put together Great American Taxi. It became a full time touring band in 2005.
GW: That was the heyday of great jam-oriented music in Colorado.
CS: The scene in Colorado is still great. There are so many bands in the roots, jam, and Americana scene that can come to Colorado and play a venue like Red Rocks because there's such a big fan base for that style of music here. Lot's of those bands probably can't fill a venue that big in other parts of the country. That's testament to how strong and vital the Colorado scene is for jam and roots back.
GW: Without question! In the Bay Area for example, sometimes those acts don't sell out, not at least compared to Colorado. The scene in Colorado is unparalleled.
CS: It's a great place to play music and be a part of, that's for sure.
GW: You've been a part of that community for a while now. I was lucky enough to witness the premier concert of Hard Working Americans back on December 20th, 2013. I remember being taken the whole experience and wondering how the whole Hard Working Americans trip formulated.
CS: That's awesome!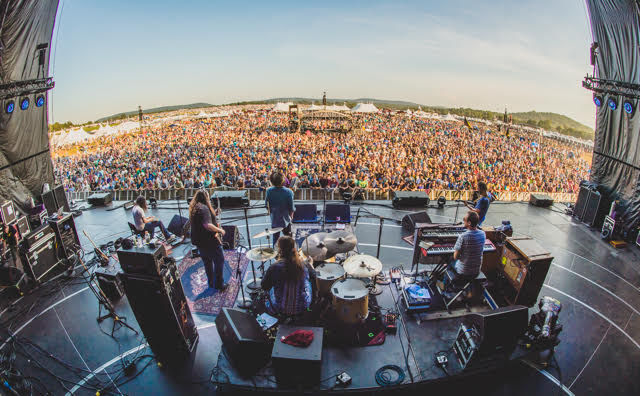 GW: Yeah, it was something to behold, how it all came together. Obviously, you & Todd had a relationship, Duane, and Dave… But this music is different than anything else any of you had done previously. What brought ya'll together?
CS: I do some management work for artists and one of those artists and Todd Snider. I had put a show together for Todd in Napa Valley. I had an idea to reach out to Dave Schools, knowing that he lived in that area. I ran the idea by Todd, to see if Dave would want to play with him in Napa. When I reached out, Dave was totally down. He and Todd knew each other from awhile back. Years ago Todd had opened up for Widespread Panic. Those guys would bump into each other and were both total fans. Dave invited the drummer Paolo Baldi, from Cake, to play with him and Todd at the Napa gig as a trio. They had a ton of fun, and after the show, Dave and Todd talked about how they wanted to put out an album together and play some more gigs. Todd passed along that news to me, and we started talking about putting a band together to record an album and doing a little touring after than in support.
So that was the initial idea. We started thinking about who else to invite along to be a part of it. After a lot of back and forth with a lot of different musicians, things took shape and we asked Duane [Trucks] to play drums and Neal [Casal] to play guitar. We made that first record as a five-piece. Guitarist Jesse Aycock had yet to join.
GW: Hard Working Americans' first album was comprised of all covers. Looking at each song, it's surprising that many of those tunes are by contemporary musicians from all across the spectrum. What made those songs meaningful to Hard Working Americans? How did those selections click in those early gigs?
CS: Well actually, a lot of those songs came from Todd. I think he saw this all as a great opportunity to try something new. He didn't necessary want the pressure on himself or put upon the band to come out of the gates writing a batch of songs. He had been collecting songs from his contemporaries and peers, collecting some of his favorite songs. Todd gets asked to produce albums from time to time. He'd been keeping this running file of around twenty-five songs. He'd been holding onto them to potentially suggest to other artists, just because he admired them.
When this whole idea came up to put a band together, he decided we should use that material while also looking into some of the rock'n'roll greats before us. The Beatles, The Rolling Stones, the Grateful Dead all recorded covers on their first albums. It's a way to introduce something new while also giving people something they might recognize. That was the idea; to use these songs Todd had been collecting over those five to ten years and adding our own flavor to put out that first record together.
GW: Clearly a lot has happened since. You've all recorded two studio albums and have now put out two live albums.
Todd Snider has talked obscurely about the meaning behind the band's name, Hard Working Americans. There's a whole new broad identity with Americans being so divided politically and socially. What does being in a band called Hard Working Americans mean to you?
CS: I think there are a lot of layers to it. The idea behind it initially, when Todd came up with the name Hard Working Americans, was that there's this one side of the isle that seems to try and take patriotism and Americanism as their own, and put one label on it. To us, hard working Americans come in a lot of different shapes and sizes. A lot of times musicians get a bad rap as being lazy or not very hard working. That couldn't be further from the truth, whether you're flying on a plane, riding on a bus or in a van, it's demanding work physically, spiritually, and mentally. We wanted to make a statement and say, "Hey. We're Hard Working Americans too!" We wanted to call attention to that and reclaim patriotism for the other side of the isle.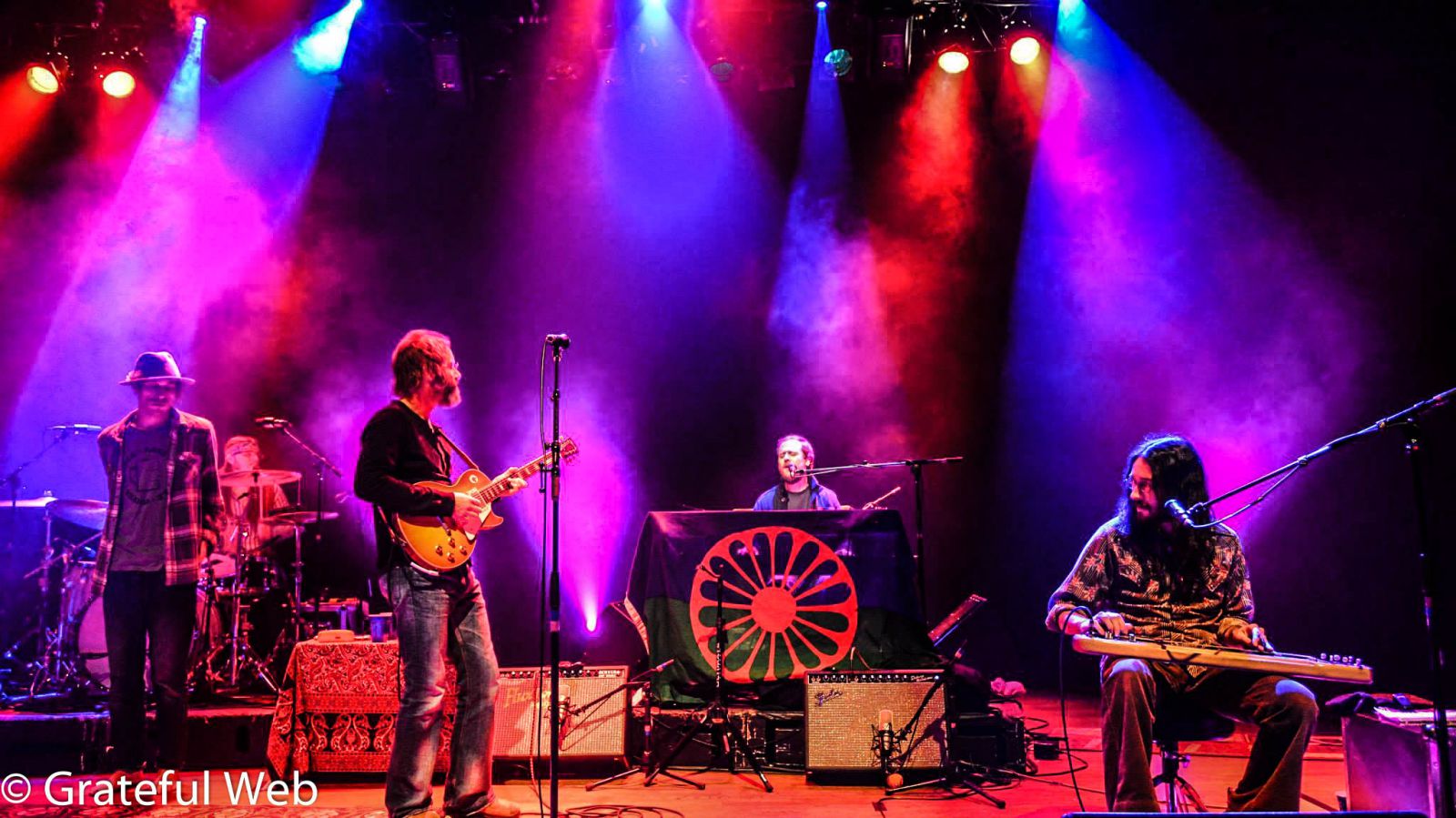 GW: Awesome! I recently spoke with Country Joe McDonald. He talked about how most topical songs are treated obscurely rather than directly. I think what you guys do is the closest thing to protest music that we've got going.
CS: Thanks. Country Joe is certainly an inspiration to all of us in the band with everything he's accomplished in his career. And yes, Todd has always written from a very topical and present day place but he's not the type of writer who necessarily assumes that he knows what he's talking about. He likes to write from a place that get's the listener to absorb what he's saying without sounding preachy or telling people what to do or think. He's always done a great job with that.
GW:  Your brand new live album "Were All In This Together" is out on August 4th. It's testament where the band is now, a unit of badass roots-rockers.
Dave Schools produced and as I understand most of it is from one outstanding performance in Birmingham and that Southern leg of [last year's] Rest in Chaos Tour. Can you talk about the energy captured at these shows? Did crowd interaction fuel the vibes?
CS: Sure. To preface, our first live album was called The First Waltz, which was a concept our record label owner George Boedecker came up with. Shortly after we got our first [studio album] done and had set up our first gig at the Boulder Theater, George said to us all, "The Last Waltz is one of my all-time-favorite rockumentary concert films. This is such a special unit of players and such a special thing we're setting off to do here. Let's call it The First Waltz!" We were a little leery of recording our very first gig and putting it out as a release. Between the music and what Justin Kreutzmann did behind the scene with his footage it really did turn out great.
GW: And this new album is totally different. It's testament to how the band sounds now, on the road and how you've grown as a unit.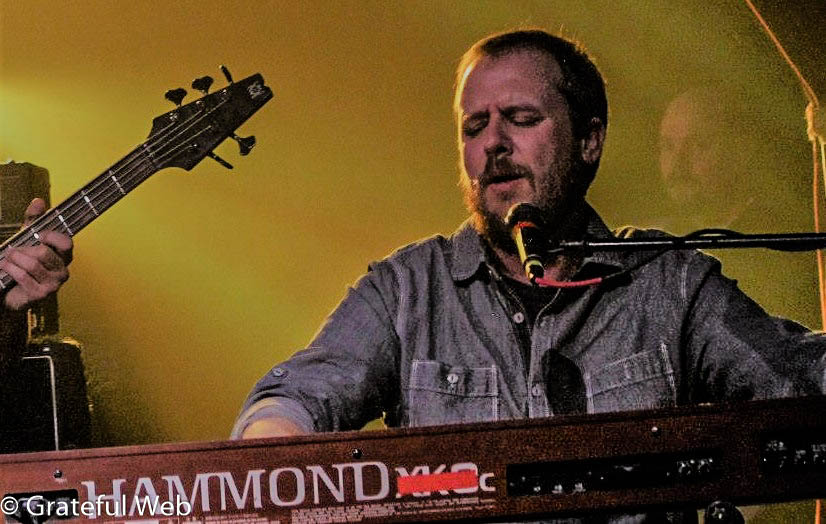 CS: I think that title We're All In This Together, as you've noticed as a listener, is telling of how we play well together and support the songs. We're all in it together to convey these songs the best we can. We realized that most of us, coming from a jam background and being disciples of the Grateful Dead school, that it's very important to getting that audience to participate in the performance. It can get to a point where the audience, the band and the venue becomes one and everything else kind of disappears and fades away into the background. It's such a be here, now, moment. We wanted to emphasize that in the title. Also in what's going on right now in this country and how we're all so divided we firmly believe we're much more similar than different.
I feel like this band is special in the way that I've yet to step onstage with this group of guys and have someone not being 100% engaged and giving every ounce of energy he's got. Everyone cares about giving that time and how sacred it is. When you can convey that and initiate that while engaging the audience if you give it your all and get the crowd involved, it becomes a really special alchemy. We did two big tours last year to support the new studio album Rest in Chaos, the second tour was in August and the first in May. It was Todd's idea to take the equipment on the road and record multi-tracks of each individual gig.
We started production on the Rest in Chaos album literally after the band finished its first tour in February 2014. We hopped into a studio in Chicago after our seventh or eighth show. We didn't go in with the intent of recording a full album; we thought maybe we'd get some demos or something. Things were working so well and we wanted to see what we could do in the studio collectively as a creative entity. So, we went into the studio almost a year later in Nashville at the end of another tour and recorded some more. That album was created over a two-year period. When we finally got it all put together and released, we were satisfied with it but knew those songs were going to evolve in a live setting.
That first tour of playing those songs, Todd really felt passionate about recording, as the songs were taking on a different life. We recorded that tour in August of 2016. It turned out that when Dave went to listen back on the recordings, we both felt that the Birmingham show had the components for a great release. We kind felt like we captured some lightning in a bottle.
GW: I can't argue. Those first three tracks are so hard-hitting. Vince Herman once said to me that a show is the only place beside church where the crowd and the band are entirely undivided. And that's what Hard Working Americans is. It's incredible that we're getting this document of the evolution.
So there's this silly term out there: supergroup. You guys are comprised of a collective of heavy-hitting players, but I wouldn't describe Hard Working Americans as a "supergroup." What are your thoughts?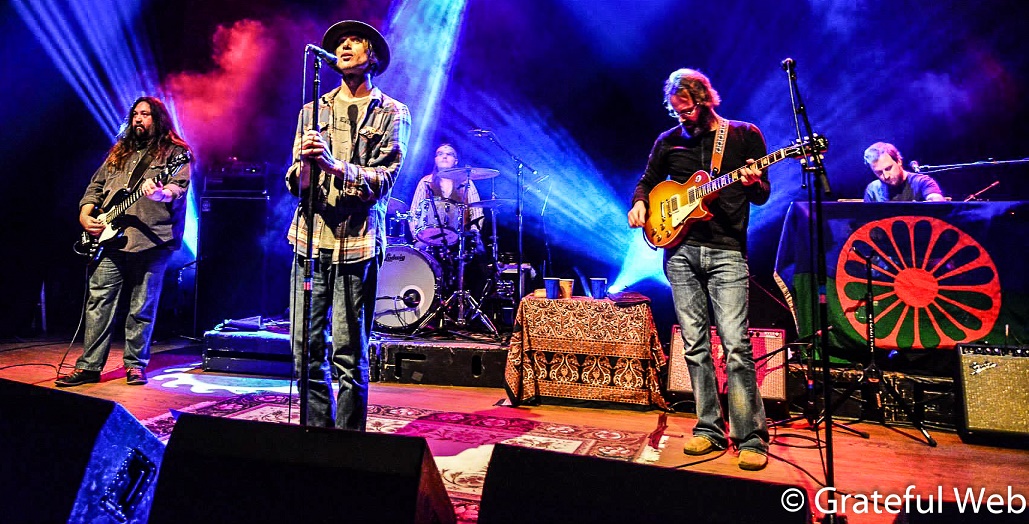 CS: [Laughs] Well, we've got this running theme in the band, when people would call us a super group as we introduced Hard Working Americans to the public, we now say that we've graduated from being a "super group" to a "super hero group." We're out to solve crimes and save the world! It's tongue-and-cheek, but we also believe that rock'n'roll mentality and spirit is needed now more than ever. We want to be carriers of that if we can. We invite everyone and everyone to come along and help us fight crimes and save the world.
GW: It's music that gets the listener thinking about these things. Even the Grateful Dead weren't much for interjecting politics into the music, but the spirit was in that rebellious nature of the playing and audience interactions.
CS: Yeah, and that harkens back to that some may want to call us outsiders, but I don't think we are. I think that a lot of people out there can dig rock'n'roll and also there are people that no matter what your religion or belief system or politics, are all there to have a great time. Todd says it in the beginning of the album: "Why can't tonight be the best night of our entire lives?!" We honestly believe that as a group every night when we go out. Let's try to make this the best night we've ever had in our entire lives. Life is short, let's celebrate and go for it, tonight.
GW: Do you see Hard Working Americans continuing to play together frequently considering the outside commitments of the other players?
CS: It's become a big focus for everyone, partially due to the present day climate of everything that's going on in the world. I really think you're going to see this band become a real living and breathing thing that's out there in this country and probably beyond into International territory. We've got a lot of plans. We actually just wrapped up recording our third studio album at Johnny Cash's old studio in Hendersonville. That's going to get mixed in a couple weeks in Nashville by Vance Powell, who's worked with a ton of artists, notably The White Stripes and Chris Stapleton. This coming record sounds like nothing we've done so far. We're going to continue to challenge ourselves, and we're super excited for folks to hear We're All In This Together. We've really gelled as a cohesive unit and are excited for the future.