The New Mastersounds' Eddie Roberts is a musician with little interest in lyrics, which is ironic because he's a blast to chat with. The English guitarist and leader of the band now resides in Denver, Colorado, which comprises three shows of the eight stop tour through Colorado they start on Sunday. Known as an instrumental funk group during their sixteen plus years together, The New Mastersounds are fresh off 2015's "Made For Pleasure," and are already in the process of releasing a live, in-studio recording that they tracked in just over three hours time. Eddie took my call on a day off that saw him healing from a recent ski injury and preparing for a few days on the beach with Widespread Panic. Throughout the conversation we spoke about the new albums, how the band has evolved over the years internationally, and what enticed him to move from New Orleans to Denver.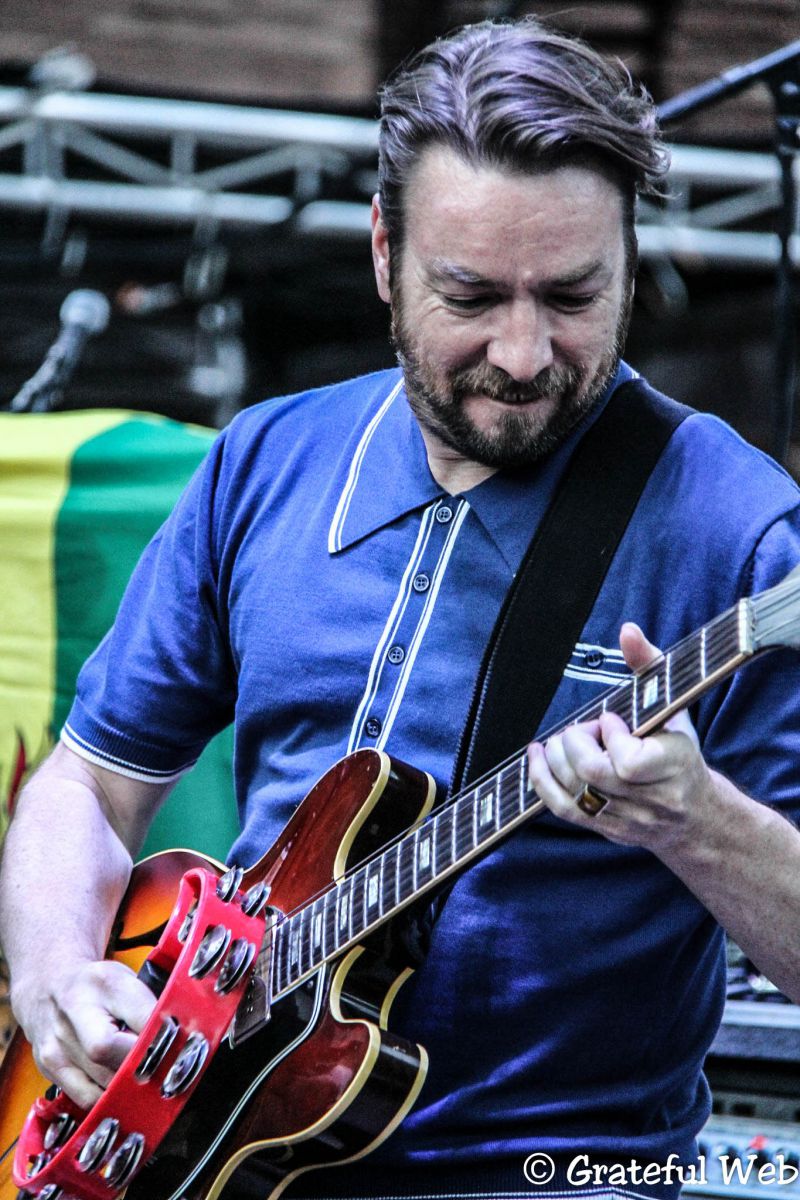 Grateful Web: Hey Eddie, how've you been, what's been going on?
Eddie Roberts: I just had ten days off; we finished a three-week tour. We started in New Orleans for New Years, and I got to play with my heroes, Zigaboo (Modeliste) and George (Porter Jr.) of The Meters, which was incredible, a highlight of my career. Then we did Jam Cruise and a few other little shows and then I came back to Denver for ten days and headed out again next week. Unfortunately I had a ski accident last Friday, so I'm recuperating from that, but it looks like everything is going to be ok.
GW: Well that's the first concern, ski accidents are never fun.
ER: I had a bit of surgery the other day, a bit of internal bleeding, so that wasn't fun (laughter).
GW: Yikes, where?
ER: I won't tell you exactly where (laughter).
GW: Gotcha (laughter).
ER: But there was great treatment and the whole team at the hospital took good care of me and I felt in good hands. So yeah, heading out to Panic En la Playa next week.
GW: With Widespread Panic.
ER: We're going to do that and then come back to Denver for a whole C-O run, which is great; I'm excited for that.
GW: You've got eight total shows going down in Colorado. Denver is definitely an accessible music city, as there are always concerts going on and it seems like a natural fit for The New Mastersounds. Coming from Leeds, England and having lived in San Francisco and New Orleans, what led you to Denver, what was the driving force that got you here?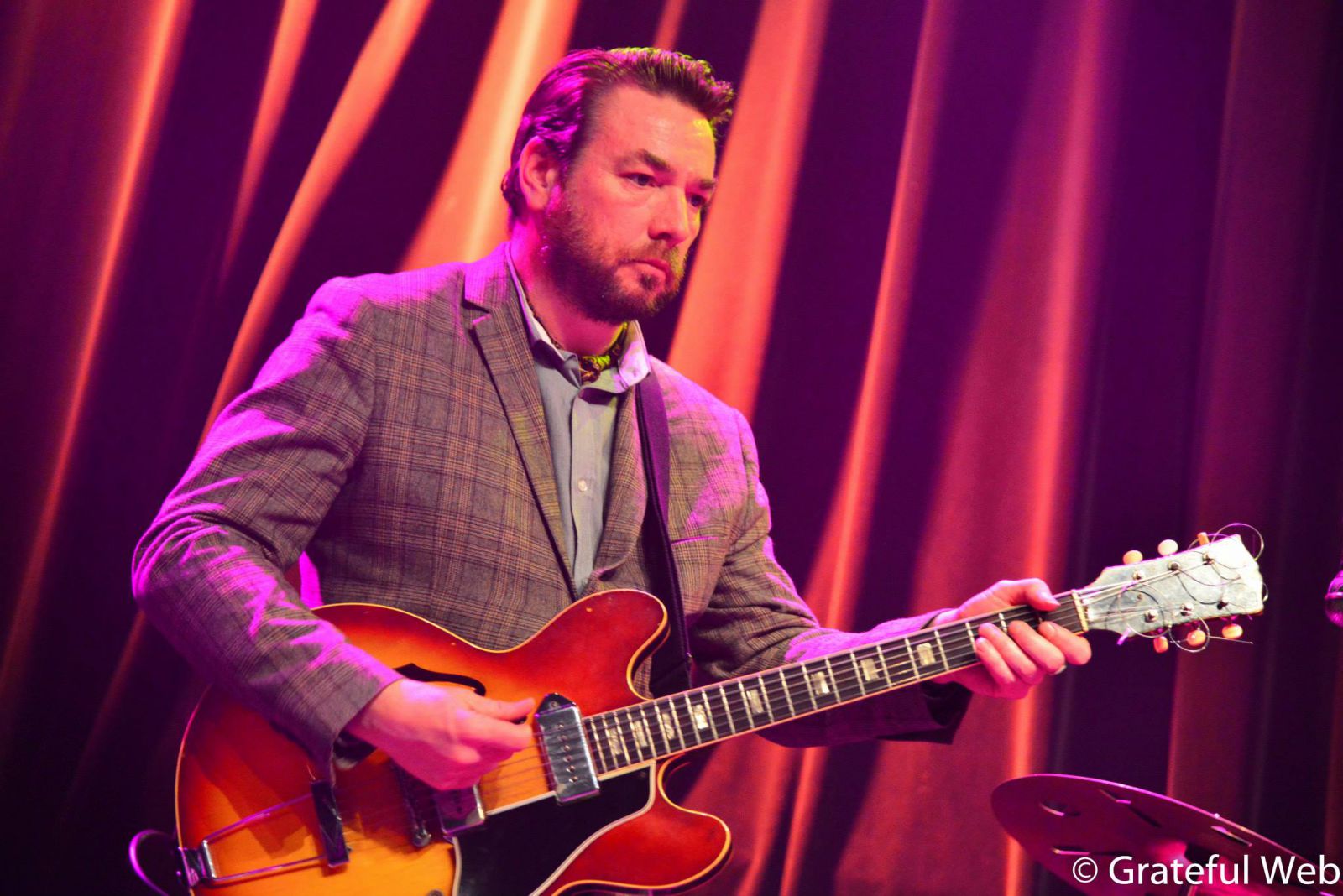 ER: Well the main driving force was I got married and my wife's been living here for five years, so it was pretty easy (laughter). There was a question of whether she would move to New Orleans or would I come here. But I love Denver, we've been playing here for ten years and I love the scene here. I have so many friends here and it made a lot of sense. I'm really happy with the decision.
GW: You can't really go wrong with New Orleans or Denver, so I think you made the right choice either way.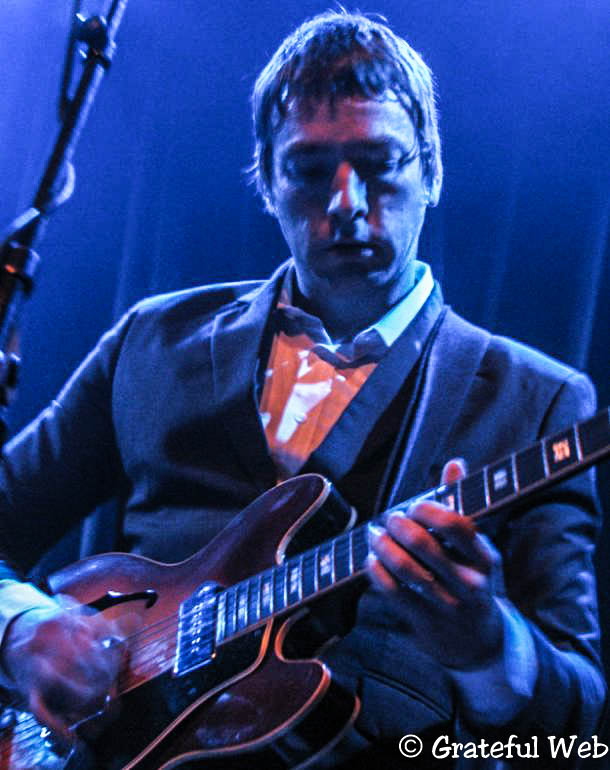 ER: The weather works better for me here than New Orleans
GW: Right, not as humid.
ER: And it doesn't rain a lot. The weather here is incredible.
GW: A day like today where it's sixty degrees at the end of January and being able to go ski an hour away is pretty incredible. Since you've moved here I know I've seen your name around Denver and the ski towns with bands like The Everyone Orchestra, but I was wondering if there are any other side projects here in Denver that you've been playing in?
ER: Yeah well I actually set something up and did a few shows with it in December of last year. It's a project with Gabe (Mervine), the trumpet player from The Motet, a local hero Chadzilla (Chad Johnson) on drums, and a couple of jazz guys on upright bass and piano. We did a couple of shows at Ophelia's, it's kind of like a regular Wednesday spot that we're trying to do, but the problem is that we're always away. But we're definitely going to be doing more of those, and it's called Orgy in Rhythm.
GW: I'll keep an eye out. I haven't actually been to Ophelia's. I know The New Mastersounds are playing there as part of the eight night run in Colorado, but have you been playing there pretty often, is having music a new thing for them? I'm not familiar.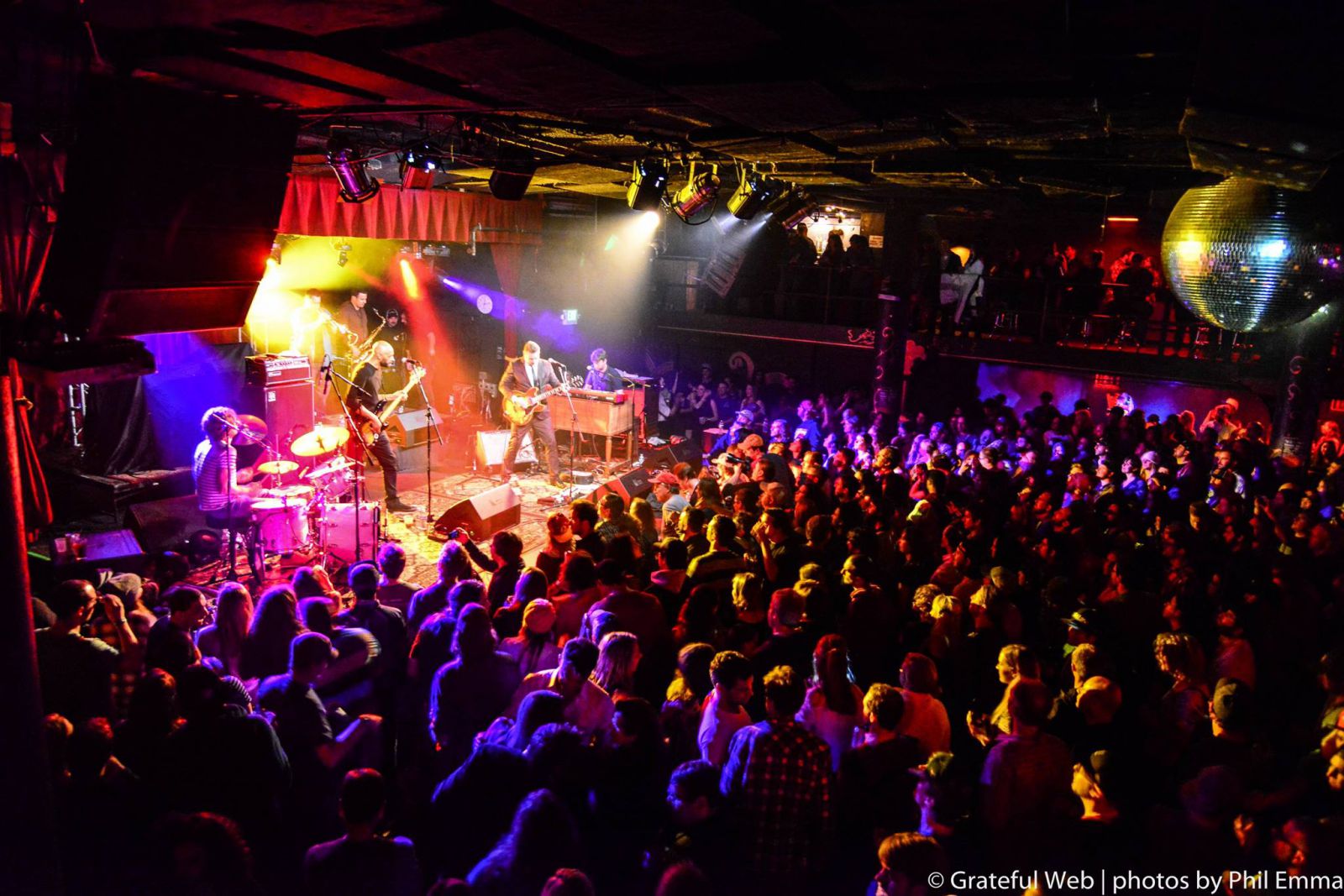 ER: Yeah it's a fairly new place; it's probably just one year old now. But yeah I kind of discovered it last Spring and started hanging out down there and luckily it became one of my favorite drinking holes, with great cocktails and just a great vibe in there. And I said from the start, 'I want to play down here, I want to put something together to play here,' which is why I did that thing with Gabe, and then we just did Cervantes, and got involved with those guys too, so you can hit a slightly different demographic, and it's a little more upscale and has more of a supper club jazz club vibe to it. You can book a table, have food and watch The Mastersounds, and then go to Cervantes late to get down low and dirty. It's a nice kind of flip side to it.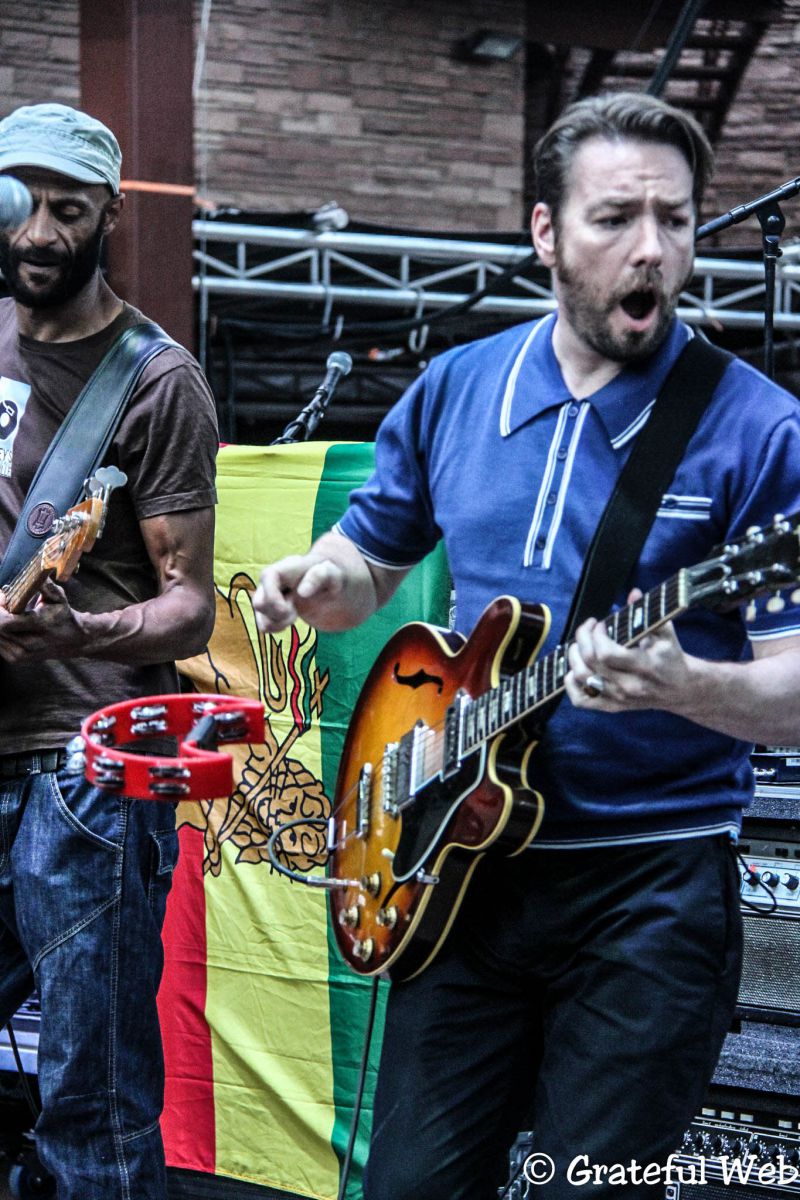 GW: I'm looking forward to stopping by there and hopefully I'll catch your show. You mentioned how you got to play with one of your heroes, George Porter Jr. from The Meters. You also have the Mt. Sun brewery event coming up at The Boulder Theater in February, and he's going to be playing bass with you in that band as well.
ER: Yep, and Kyle Hollingsworth (String Cheese Incident) is playing. I'm really excited to be asked to play on that, it's going to be great fun. I've never played the Boulder Theater. I've not been to the Boulder Theater, and I've only played the Fox when we've come through. So I'm excited. It was time.
GW: It's a beautiful room, and that event with the Mtn. Sun beer on tap is always fun, always a good time. But it's cool to see that you're on the lineup this year, I'm looking forward to it. I wanted to talk about your most recent album that came out this past October, "Made For Pleasure." You guys recorded it down in New Orleans, and you had some vocalists on it like Charly Lowry and reggae singer Spellbinder, that you met here in Denver.
ER: I met him at Ophelia's actually.
GW: Having different vocalists on albums and tracks, do you ever bring any of these singers out on tour with you?
ER: We've been taking Charly out with us for the last couple of years since I met her. She's based in the Carolinas and I actually met her doing an Everyone Orchestra show and I really wanted to work with her. So she's been on the biggest shows, New York, she came on Jam Cruise just recently. Unfortunately she can't be there for the Denver shows because she has her own band, but we try to do it. It's just not something we can do all the time, but she's going to be doing Jazz Fest in New Orleans with us this coming April, so yeah, it's just nice to kind of mix it up.
We do actually have the horns with us, the horn section that is featured heavily on the new album, The West Coast Horns. Those are the guys I started working with in San Francisco. I had a band called West Coast Sounds but I got so busy with The New Mastersounds that I didn't really have time to do that, but I wanted to keep playing with them, so we got them into The Mastersounds. So you know, we feature them quite a lot on the new album and they're going to go on the whole Colorado run with us.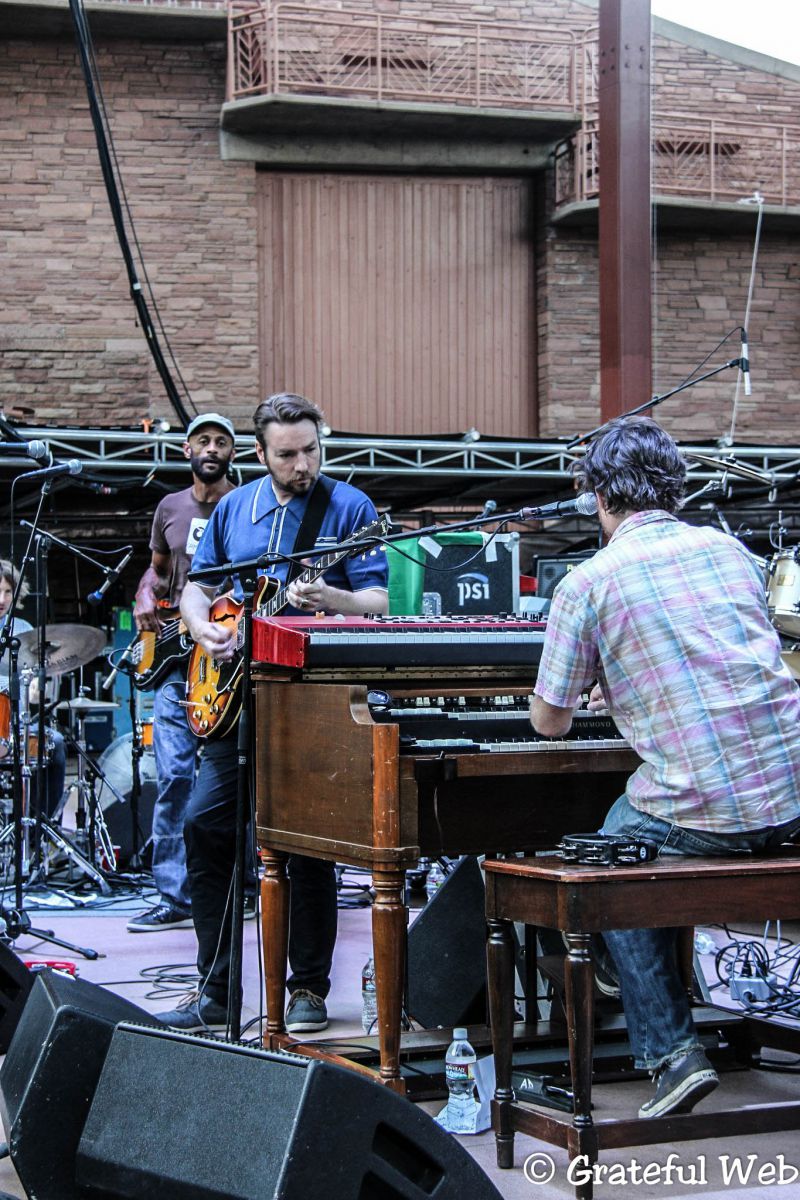 GW: That'll add a different dimension to everything.
ER: Yep, and of course Spellbinder will come out for the Denver shows.
GW: I know one of the songs on the last album, "Fame," is a cover of Iggy Azalea. I know you write and compose music, but do you ever write lyrics or contribute to anything vocally?
ER: No, I'm not a songwriter at all, I'm no good with lyrics. In fact, I don't know the lyrics to any tune out there (laughter). I don't know what it is, but it just doesn't sink in. I can hear the voice as an instrument, the tones and the sound and rhythm of it, but I don't hear the words. It's really strange and has always been the case, which is why The Mastersounds is a predominantly instrumental band. So I'll get singers to write lyrics and maybe we'll discuss themes and go through it a little bit together, but mainly it's on their head. Actually, our drummer (Simon Allen) wrote a tune on the last album, "Just Gotta Run," and the first time he's actually written a tune with lyrics.
GW: I noticed that "Made for Pleasure" was written in more of a collaborative process between the whole band. I know you've been working on a new album that's supposed to come out this year. I was wondering if you could tell us anything about that and if it was recorded in New Orleans like "Made for Pleasure," and how the recording process changed between the two albums?
ER: I mean that is quite a different project. Basically what happened, because we spent six week on tour in the fall, was we were finishing up in Nashville, and just had this idea to go into the studio, which is all analog and a facility where you can take it from table to vinyl, and it would be a cool idea at the end of the tour to book a day in that studio and just go in and make an album in a day, which is what we did. We got a small studio audience, about twenty-five people. We set up the gear, set up the sound all afternoon, and then the audience came in and we laid down like sixteen tracks in about three, three and a half hours in pretty much one take, so kind of like a live album but with studio production. And then we mastered three hours on the one-inch without any mixing or anything else. The engineer just had to set the levels as we were playing. We spliced that onto a quarter inch tape and cut vinyl straight from the quarter inch tape. No digital process whatsoever. We chose ten tracks, five tracks a side, because you can't fit much on vinyl. So yeah it was sort of a cheeky idea to go in and do this whole analog thing, which we're all fans of. It has a little live energy and a little lo-fi about it, and it was cool, really fun.
GW: And out of the ten you chose, were they all new compositions?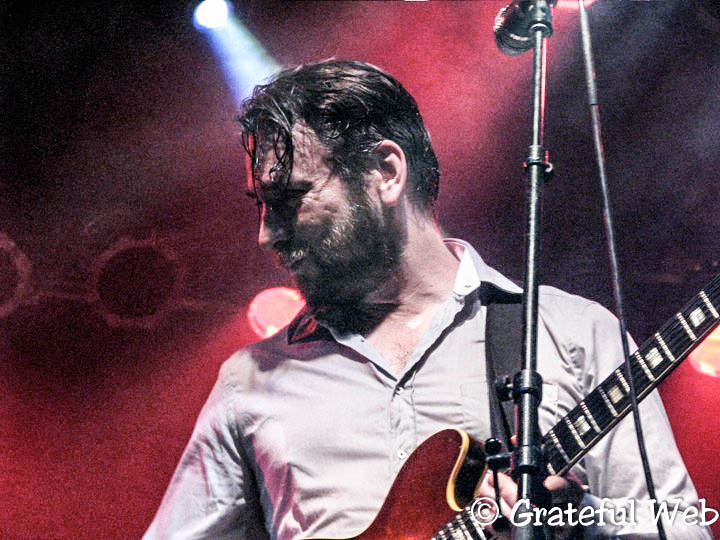 ER: No, this was kind of doing our classics, really, and just playing them the way we play them now as opposed to how we did when we recorded some of those tunes in 2001. And I had a different keyboard player on that, our original keyboard player Bob left in 2007, and Joe came in. We'd been on the road for six weeks so it was to capture the arrangements and the way we were playing the tunes at that point, that was kind of the idea of it, to just go record a whole album in a few hours. We'd normally go in and do it in one week, which is pushing it, but that was sort of the idea. There's actually one cover on that, which is a tune we'd been doing for a few years but hasn't been recorded on any of our live albums or anything. It's a tune called "In The Middle," which we've kind of done our arrangement of, but the original was by Grant Green.
GW: I like how you're playing fifteen years or so of material in new ways, you're continuing to put the "New" in The New Mastersounds.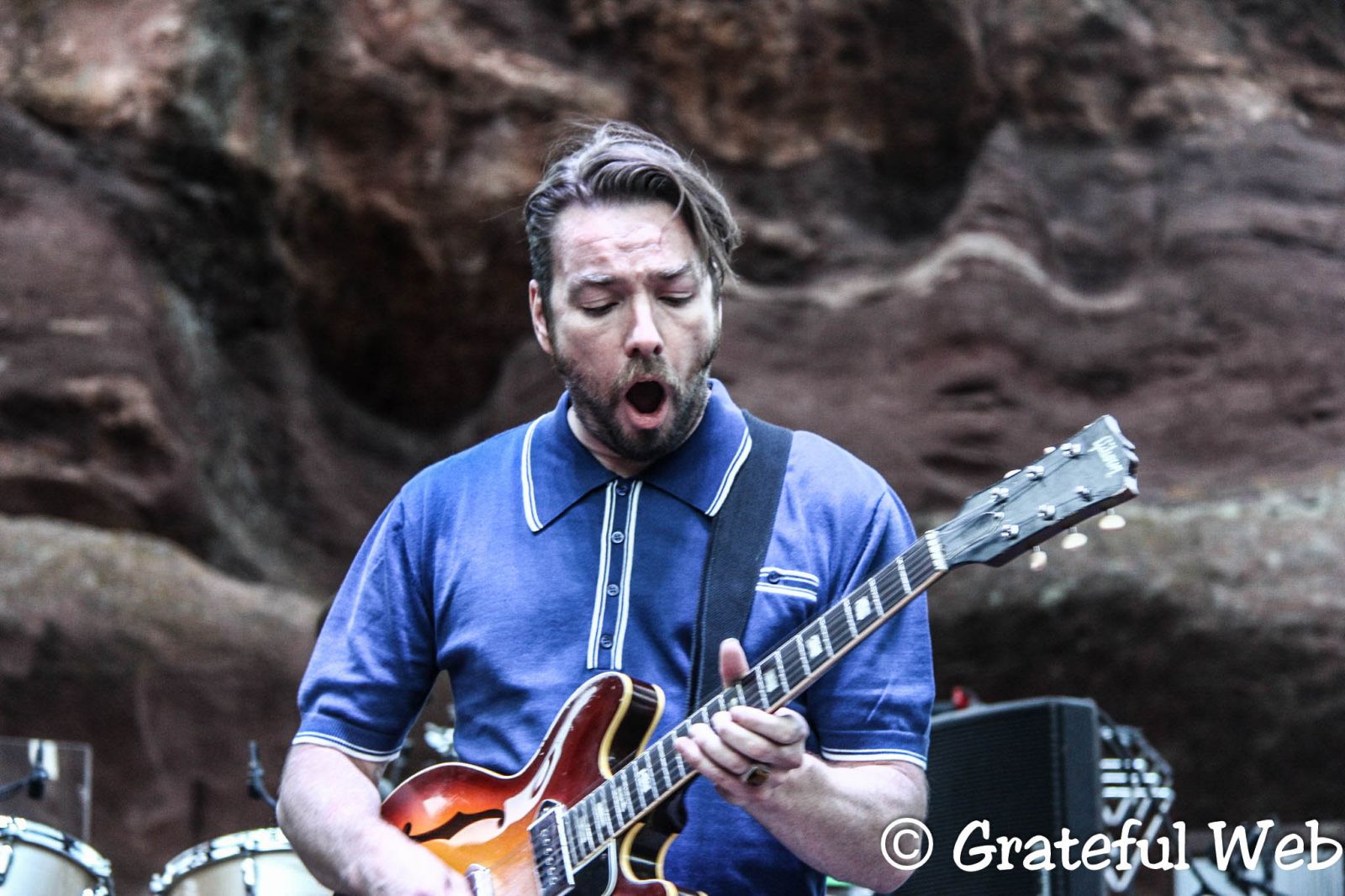 ER: Well put (laughter).
GW: Starting with Panic En la Playa, you guys are swamped through the spring, touring clubs and playing festivals across North America and Europe. Having found success on multiple continents does the music come off as a universal language everywhere you go, or do shows alter from one continent to the next?
ER: We pretty much play the same. In the early days coming to the US, things were a little more jammy, and less so in Europe. We were very much trying to make funk 45's when we started out. It was more three-minute tunes and wham bam thank you ma'am style of playing. In the UK, our sets would be forty-five minutes long, and now we go back and nothing changes, this is our sound. We used to play forty-five minutes and now we play for hours. We learned it here in the US and exported it to Europe. But I'm excited to do this Colorado run. Now being a resident, it feels like I'm playing in my backyard.
Catch The New Mastersounds at the following Colorado stops in February:
2/7-Keystone
2/9 Aspen
2/10 Fort Collins
2/11 Denver
2/12 Denver
2/13 Denver
2/14 Steamboat Springs
2/16 Telluride