This is John Schumm with the Grateful Web, and joining me is Mr. Andy Hall, who plays dobro and sings with The Infamous Stringdusters, preparing for an upcoming tour called The Road to Boulder, starting in Columbus, Ohio, December 4th, and moving through the Midwest to Boulder for shows on December 7th and 8th.
GW: How're you doing Andy?
AH: I'm doing great, doing great. I just got back to Colorado last night, and yeah, it's good to be back.
GW: It always is! Well, thank you for taking the time to join me. The upcoming tour is centered on flood relief for the many areas around Boulder Country devastated this past September. I know you've been a resident of Lyons, which was hit pretty hard, and I have to ask, initially, is everything all right with you, your home, and all of that?
AH: Yeah, things are starting to get back to normal here in Lyons. We had some flood damage to our well, but the house is ok. We're actually on the Little Thompson River. The St. Vrain is the one most thought about, but the Little Thompson is this little creek behind my house that's usually dry in September, and it was just a raging whitewater river. It was pretty remarkable to see.
GW: Wow. When did you move to Lyons? You're not from there originally, correct?
AH: No, I've moved around some in my musical career, but we moved here in August of 2012.
GW: Ok, cool. Had you ever experienced something like the flood before? Any natural disasters or severe weather issues?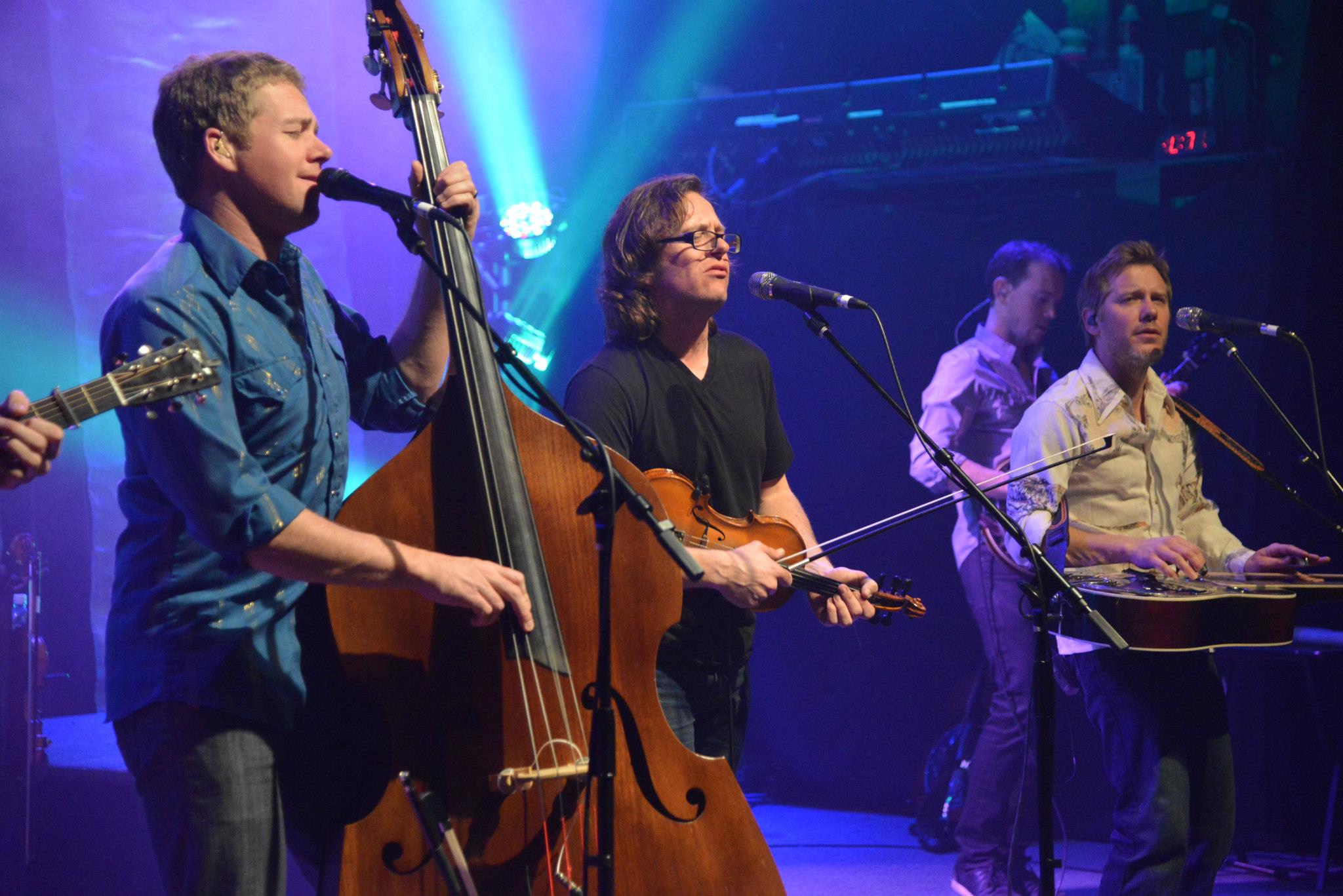 AH: Yeah. Strangely enough, I lived in Nashville for eleven years before moving here, and I went through a huge flood there, which was, I guess, 2011. So I got to see that, but it was a different kind of thing. It was the whole city of Nashville, but you know, it was just high water. The rivers were overflowing their banks, so everything was getting flooded, but this Lyons, this Front Range thing was a little different because of the steepness of the terrain. The water was rushing at such a high velocity that it was a different kind of scenario. Pretty amazing.
GW: I know quite a few people who were evacuated and had substantial damage to their homes and properties, and while it's terrible to see, it's interesting how these events bring the community together. After Hurricane Katrina, many residents of New Orleans got out and never went back, but I can't see something like that happening in Colorado.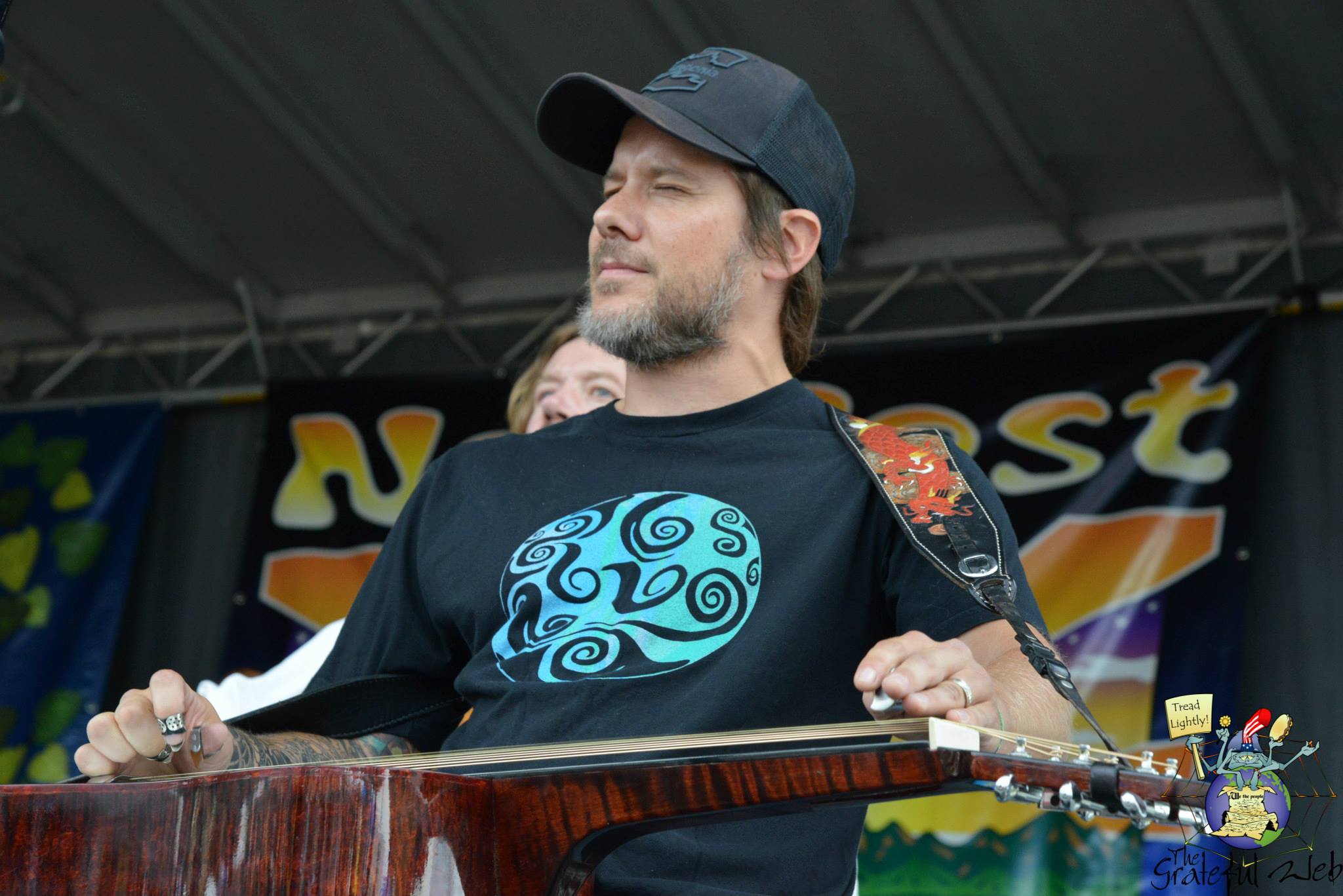 AH: No, no. At least here in Lyons, and I'm sure this was true for all of the communities, people could not wait to get back. For a lot of the people that love these communities and have called them home for a long time, that was never a thought. Frankly, to see the amount of effort that went into rebuilding the community so quickly, I don't see why people wouldn't want to go back. It's just amazing to see the effort and how quickly they were able to work on this stuff and get roads repaired and water and sewage back up with the damage. It was impressive.
GW: Being such a musical community, I caught the benefit show that you were a part of at Mackey Auditorium earlier this month with Hot Rize and Bill Nershi and Jeff Austin. How did you get involved with that and what is it like being a part of this thriving musical community we have here in Boulder?
AH: I got a call from Nick Forster about that, so he was aware that me and Chris Pandolfi (banjo) were in the area now. He wanted people who cared and were a part of the communities. It's amazing to see how artists come together when this type of thing happens. I think artists are always searching for greater meaning for what they're doing, and this provides such a great opportunity for that sort of thing. And I think most artists are aware of how powerful art can be in healing and bringing people together; all artists have a sense of that, that's probably why most of us get into it. So you see the artistic and musical in particular really come together when these sorts of things go on, and it's great to be a part of it. It's great to try and add meaning to what you're doing as opposed to playing music for yourself or for adulation, actually playing music for somebody to else, to benefit everybody and to have something that's a little deeper is awesome, and I think most artists and musicians search for that.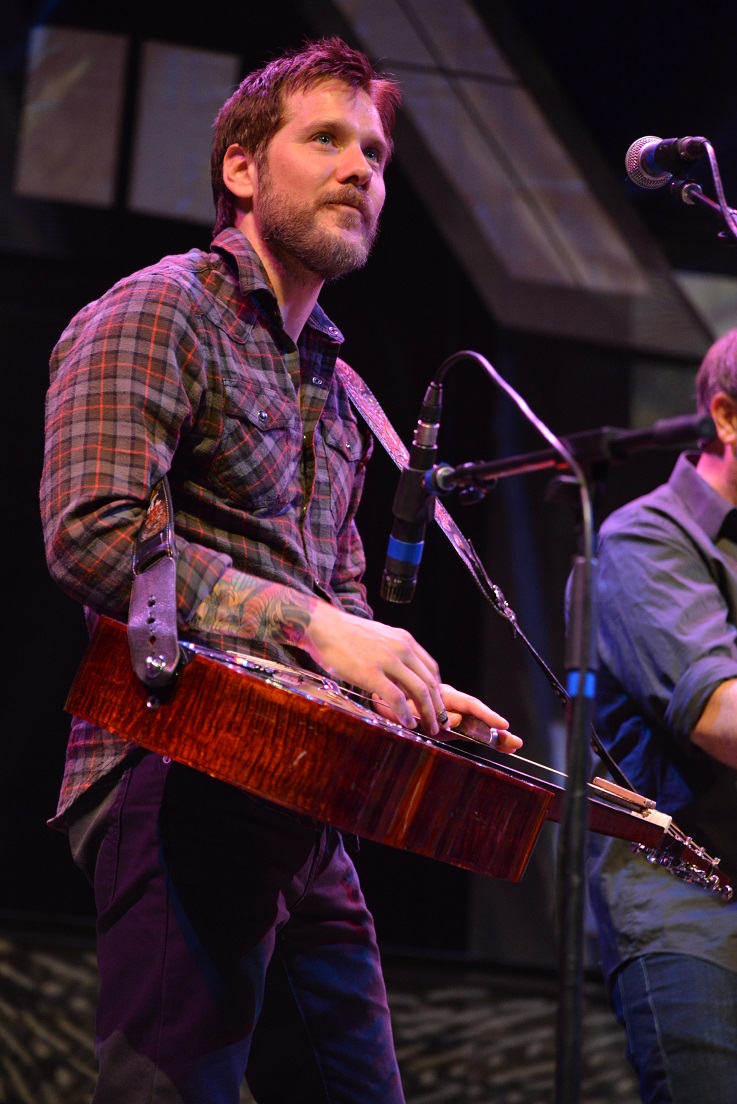 GW: You know it's interesting, we have these benefit shows, but the Stringdusters are doing an entire tour based on that. The Road to Boulder tour is meant to raise money and awareness for the devastation from flood damage, and through a partnership with the Oskar Blues Brewery CAN'd Aid Foundation, $1 from each ticket sold on the tour will be donated to the foundation, which has a mission of helping those affected by the flood. How did the Dusters get involved with Oskar Blues, a local Lyons Brewery, and how did the idea to do an entire benefit tour come about?
AH: Well, the Oskar Blues connection, at least on our end, has been there for a while. Coming to Colorado to play things like Rocky Grass in Lyons, that we've been doing for years, we've always known about Oscar Blues and gone there to hear music or have beer. Last year we partnered with them on our Ski Tour, so there was a relationship there, but seeing this flood going on, we knew we wanted to do something to help and with OB originating in Lyons, and them having the idea of how to get funds to people affected, we thought it would be a really great partnership. We reached out to them, and they said, 'perfect timing, we're starting this Can's Aid foundation,' and we said, 'great, we want to help,' and we've got a tour about the time they were going to launch the program, so it was a great match. With me living in Lyons these days it seemed to all connect, and it goes back to wanting to help and wanting to play music for something greater than personal gratification and anything that gives you the opportunity to do that is just awesome, and that's what this was.
GW: In addition to donating $1 from every ticket sold, the Dusters have a new EP out, titled Road to Boulder, which includes the single of the same name in which you sing vocals, and features Bruce Hornsby on accordion.
AH: That's right. I actually wrote that song when I was still living in Nashville, and it was sort of about what it would be like to move to Colorado, and my desire to do that. So I wrote that song about that decision to try and relocate and when we recorded the song I heard accordion on it for some reason. I guess it was the tempo; it has some sort of Cajun mellow groove, and we had played a show or two with Bruce Hornsby and his band, who share a big Virgina connection, and our headquarters is in Virginia, so we reached out, and he was all about playing on it and he's a great player, so yeah, we've got Bruce on there. And everyone sort of donated their time to this song and once the flood happened, we had the idea to donate this song, with t being about Colorado and the timing of it. Everybody who participated donated their time to this song. The engineer Billy Hume, of course, the band, and Bruce, and David Glasser at Airshow Sound did the mastering for it, who's also a Colorado guy, so yeah, the neat thing about having the proceeds for a song going to a benefit is that it will give forever. The neat thing about a song is that as long as people will stream it, and download it, listen to it, it will generate money, that's how royalties from songs work. So it's not just doing a single show where you raise a little money, and that's that, you know, that is what the song is for. So this song is tied to the CAN'd Aid foundation forever, and for me, it was just such an awesome idea, and what a great use for a song. You write a lot of songs, and they have their use and their time and its usually for something personal or emotional, but this is going to benefit something for years to come hopefully. So, pretty proud of the idea and how that worked out.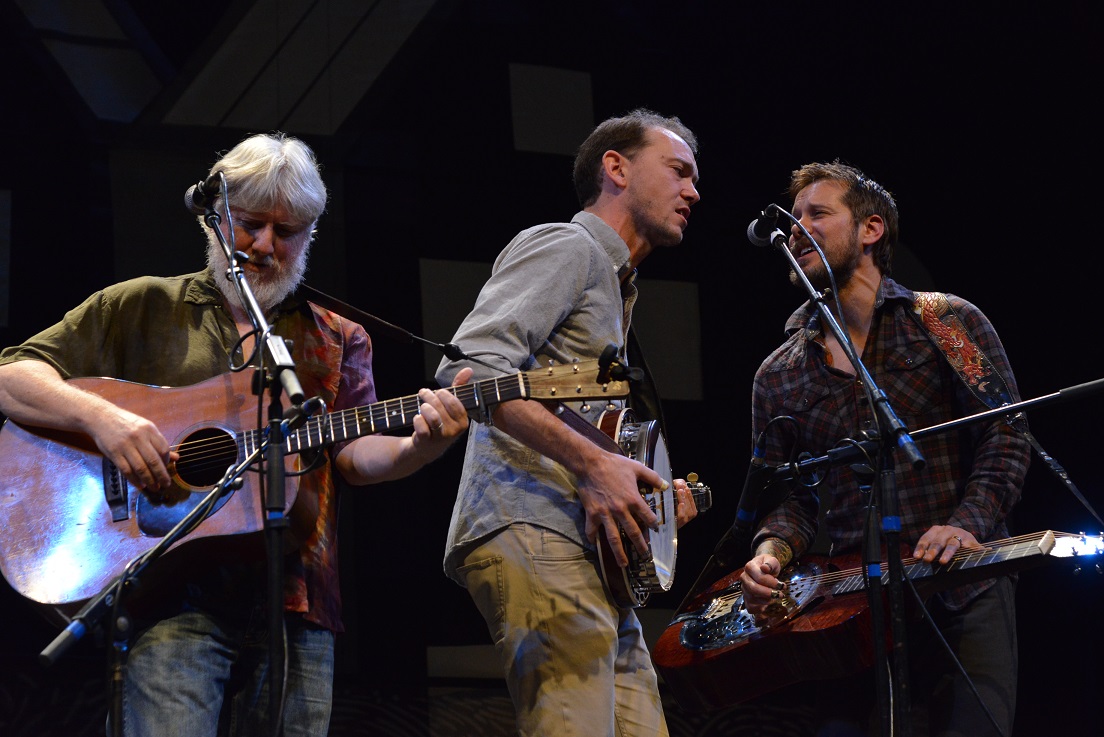 GW: Tying into that, I know you guys were nominated for a Grammy for Best Country Instrumental for the song Magic #9. You were talking about self-gratification as opposed to pleasing an audience or a benefit bringing something to the people. What's the difference in feelings from being nominated for your music and then having this new song that's meant to bring awareness to the floods. Nominated for a Grammy is a prestigious award and I'm sure it's a gratifying feeling. How does that feeling compare to helping people out?
AH: It's very different. Something like a Grammy, you know, you have no control over that. You may have some connections that can get you into that world, but the voting process is, well, who knows how that works. It's very political, and you don't have a ton of control, and if you do, it's because of backroom dealings or your business clout or your manager or record label. Even if you win a Grammy, to me, it's not totally reflective of your music or your art anyway. It's nice, and it's fun, and definitely a feather in your cap, and not to say it doesn't reflect some quality in your music, but this is about doing music for more of a bigger reason. It's something you can consciously decide and make happen. When you do something like that, it's amazing how many people are willing to come to the table and participate. So the nice thing about doing music for a benefit or greater cause is that it's easy to do that. If you have an idea, people are psyched and happy to help out and be a part of it. But if you're trying to do something for yourself, or win a Grammy, it's the opposite. It's almost like people are against you. And everyone wants to win. So, it's a totally different energy altogether.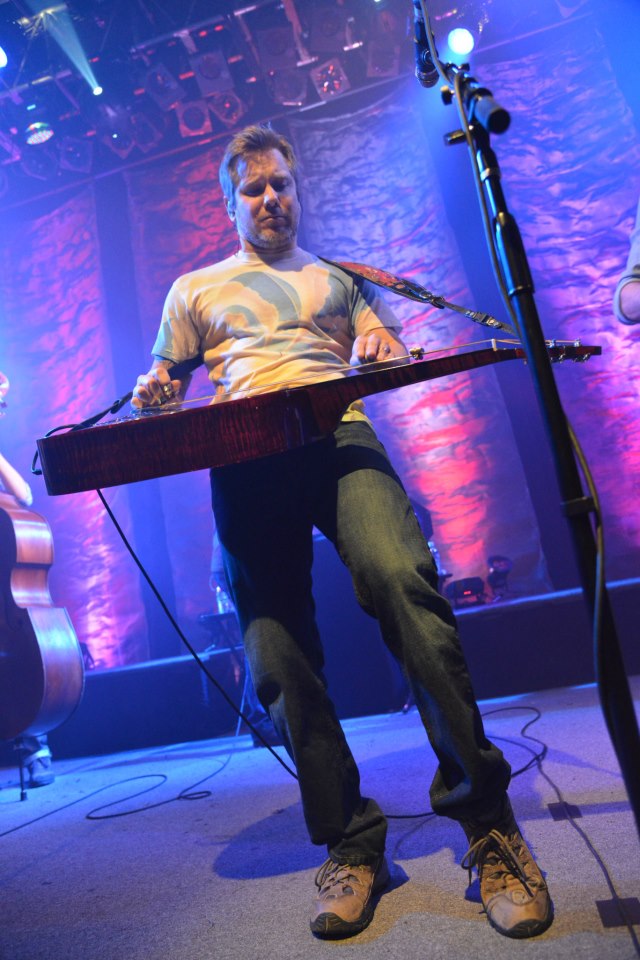 GW: The Infamous Stringdusters have become well known as a live band. You're so energetic and tour all of the time. Do you consider yourself a touring band versus a studio band, or is it trivial to place a label like that upon yourselves?
AH: No it's not trivial. We're definitely a touring band. That's always sort of been our bread and butter. But we really enjoy the process of recording and see value in it, whereas a lot of bands sort of abandoned that to some degree, because most of the time it's not a viable way to make money. But we really value our songwriting and making a record for us is really a way to generate songs and creativity and put it down and record it and propel the band creatively in that way. So I'd like to think we are a balance of touring and recording. We're always going to make records and we've never had a huge record but we enjoy doing it, and it's a really good creative outlet. You get writing, it's great practice to be in the studio and touring is awesome but you can't just tour yourself into the ground forever. You can tour forever, but you can't do two hundred dates a year forever. You'll burn to the ground. So you have to find other ways to be creative and getting a record out is still one of those.
GW: I had a chance to work the Festy Experience, which is your (Infamous Strindusters') hosted festival in Virginia. Going with that though, the incessant touring, the idea of taking your festival to different parts of the country and holing up in certain locations for longer instead of crisscrossing the nation all of the time, does that appeal to you guys?
AH: Absolutely. I mean that is definitely something that we are excited about trying to grow. The nice thing about having your own festival is that you can really create the kind of experience that you want. It's not like going into a venue and being there for one night and load in, and that's your experience. You can really curate an experience when you host a festival, and you know, not just a festival but doing a couple of night sin the same town creates a bit of an atmosphere instead of hitting a club and getting out of there. There's a little buzz around town, people might come for the weekend, and it creates a nicer event. It's also nice not to travel all of the time. You're probably aware of what Phil Lesh (Grateful Dead) is talking about doing where he's going into the Capitol Theatre in New York with his show and he's going to do fifty or so shows there. It's amazing but if people are into what you're doing it's a great way to set up shop and get the experience to people. I think it can have a bigger impact when you're around for longer and people have a better experience. We're definitely interested in curate something like that.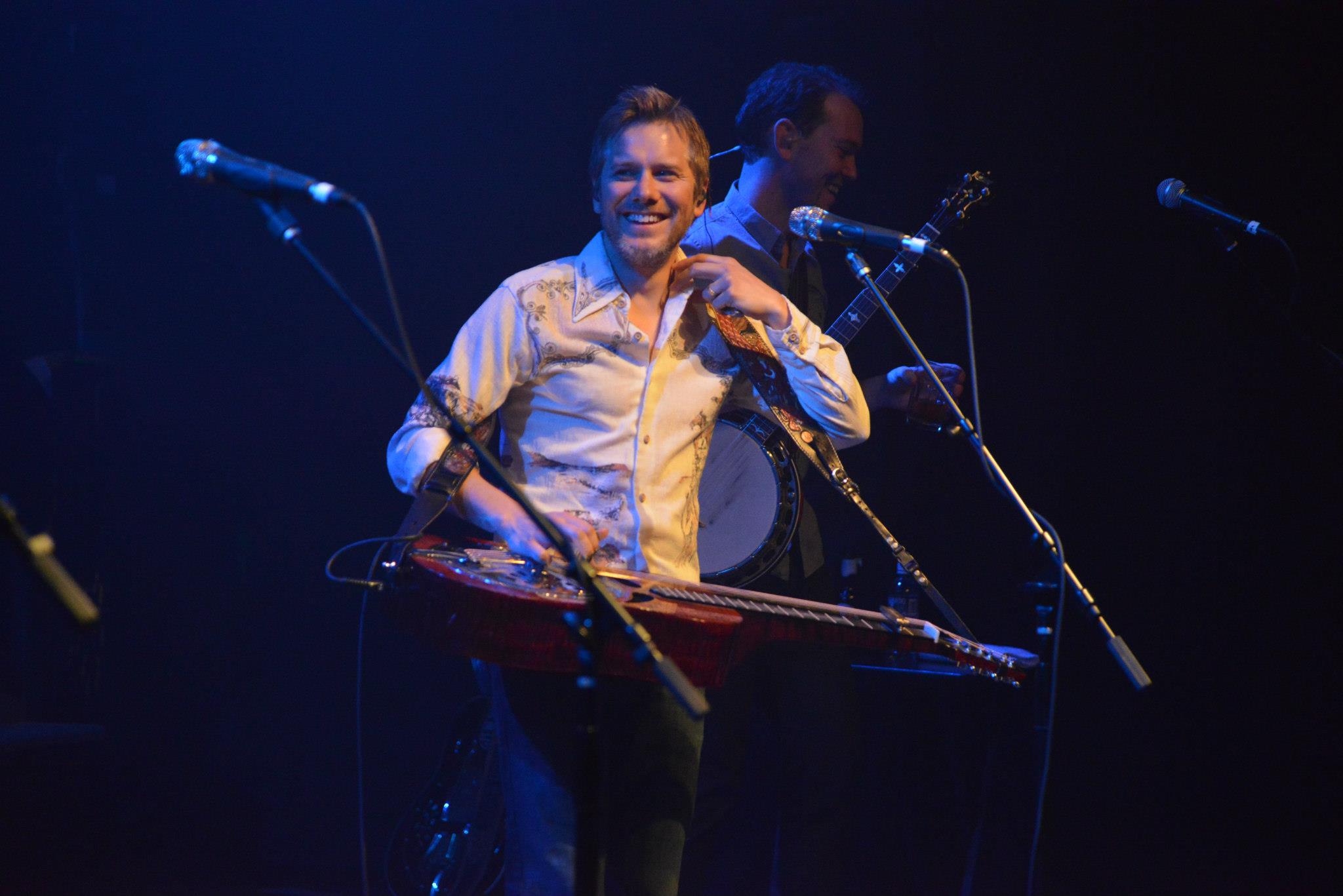 GW: Once you actually make it to Boulder on the Road to Boulder Tour, you'll be set up for two nights at The Boulder Theater, and I'm wondering, being sort of a hometown gig for you, what can we expect out of those shows: any guest musicians or surprises?
AH: Yeah there could be guest musicians. I know that lots of our friends that are traveling are setting up things to do during the day, little events and get together at the pubs in Boulder so hopefully, there will be a bit of a festival atmosphere. We've got Paper Bird playing with us, which is a Front Range band that's awesome, so I think a weekend worth of fun with friends is definitely what people can expect. We may even try to make it to the Broncos game on Sunday, we'll see.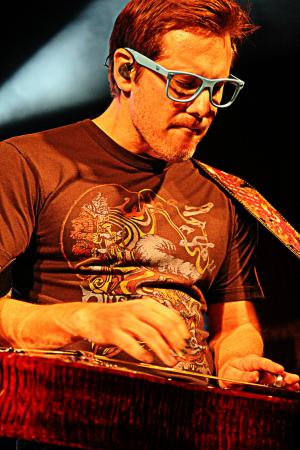 GW: Did you catch the game the other night? Woof.
AH: Yeah, you know it was a rough one. It's tough, hard to watch, but what are you going to do?
GW: Outside of Road to Boulder Tour you have the Ski Tour lined up, which includes dates in Colorado, and some of the best snow in the country so I hope that works out and you get some powder. What else does the future hold right now for the Infamous Stringdusters?
AH: Well we also have an NYE run coming up on East Coast and after two nights in Richmond, and once NYE is over, we head to Miami and get on Jam Cruise. I've never done that so we'll be with a lot of funk band and we'll be the only bluegrass band so that should be fun. Ski Tour is coming up. In March our record is coming out. Pumped about that. For us, it's a lot of fun and varied touring, and tours with benefits, for the flood relief, and we may continue that for Ski Tour. Psyched for a good year in 2014.
GW: Alright. Well, I will catch you at the shows at the Boulder Theater when you make it there.
AH: Thanks for the interview.
GW: Thank you for taking time out of your schedule and see you in Boulder.