Hot Tuna, Jorma Kaukonen and Jack Casady, perform with a well-honed and solid power – always in the groove from their years of experience and mutual inspiration.  From their days playing together as teenagers in the Washington, DC area, through years of inventive Psychedelic rock in San Francisco (1996 Rock and Roll Hall of Fame Inductees, 2016 GRAMMY Lifetime Achievement Award Recipients), to their acoustic and electric blues sound, no one has more consistently led American music for the last 50 years than Jorma Kaukonen and Jack Casady. Recently, Grateful Web was fortunate to get some time to speak with Jorma.
GW: When did you and Jack Casady first meet? When did you both start playing music together and experience your musical chemistry?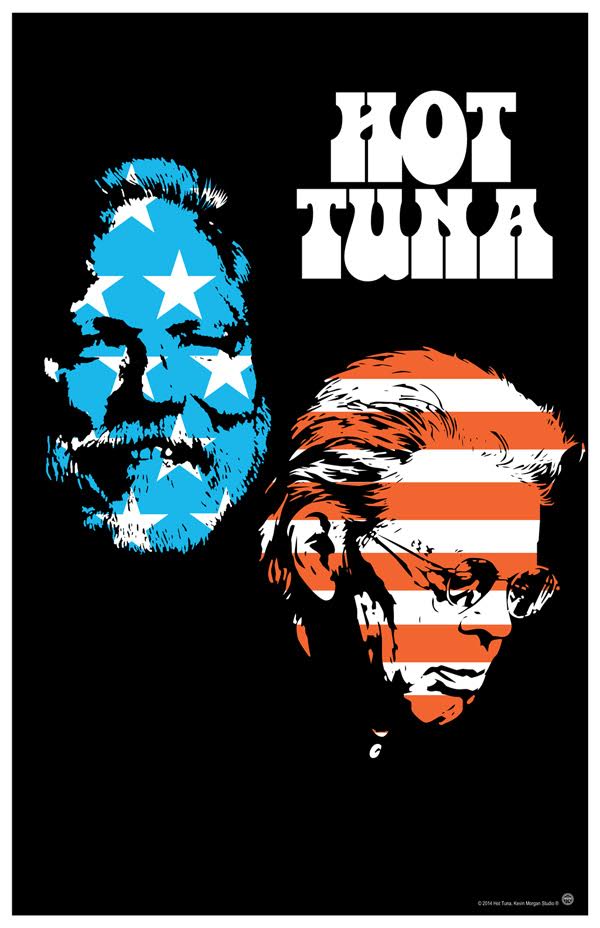 JK: We first met in D.C. in 1956. WE started playing music together when I was senior in high school in 1958. We always had fun.
GW: In the late 60's, the SF music scene brought together like-minded musicians. What are some memories you have of all of the talented musicians? Who were some of the musicians that you enjoyed playing together with or wish you had?
JK: Of course I came to the Bay Area as a folky finger style guitarist. Many of my early pals would be unknown to most people. Bill Bohn, Richmond Talbott… Tom Hobson to name a few. Then of course there was Janis and Jerry Garcia, Pigpen and Bob Weir… David Nelson. Mike Bloomfield was important as a friend when he came to town… as was Buddy Guy. I wold love to play with Eric Clapton sometime!
GW: What was promoter Bill Graham like? Why do you think he was so successful in his craft?
JK: Bill always knew what he wanted to do… and how to accomplish that… which was why he was so successful!
GW: In 1974, you released your solo album, Quah, produced by Jack Casady. What does Quah mean to you today as an artist? 
JK: I'm still so proud of that record… It was the first time that I really ventured out 'on my own!'
GW: In 1996, I saw Hot Tuna perform in Veneta, Oregon as a part of the Furthur Festival. Ken Kesey and the Merry Pranksters were part of the performance. What could you say about Ken Kesey and his contribution to American culture?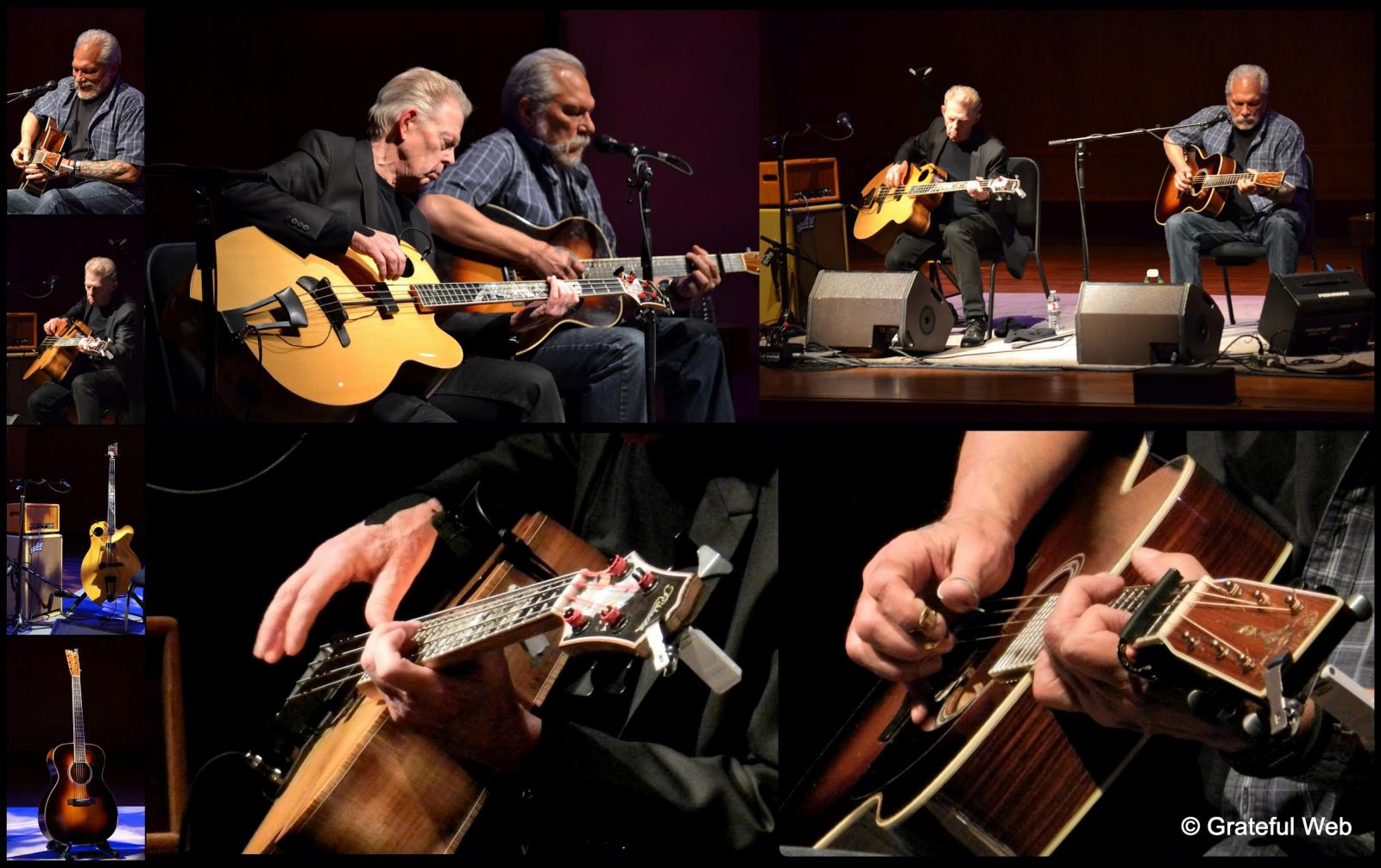 JK: Ken Kesey had mainstream recognition as well as counter culture creds… He made the scene accessible to America!
GW: Your music is greatly influenced by the late-great Rev. Gary Davis. Did you ever get a chance to play with him?
JK: Indeed it was… and although I met him through my mentor Ian Buchanan… I never took lessons or played with him.
GW: Last year, the music world lost Paul Kantner. How did you two connect? What did he bring to music?
JK: One of my best pals at Santa Clara University was Paul's roommate before he dropped out. Without Paul  and Marty… there never would have been an Airplane.
GW: What inspired Embryonic Journey? Where and when was it penned?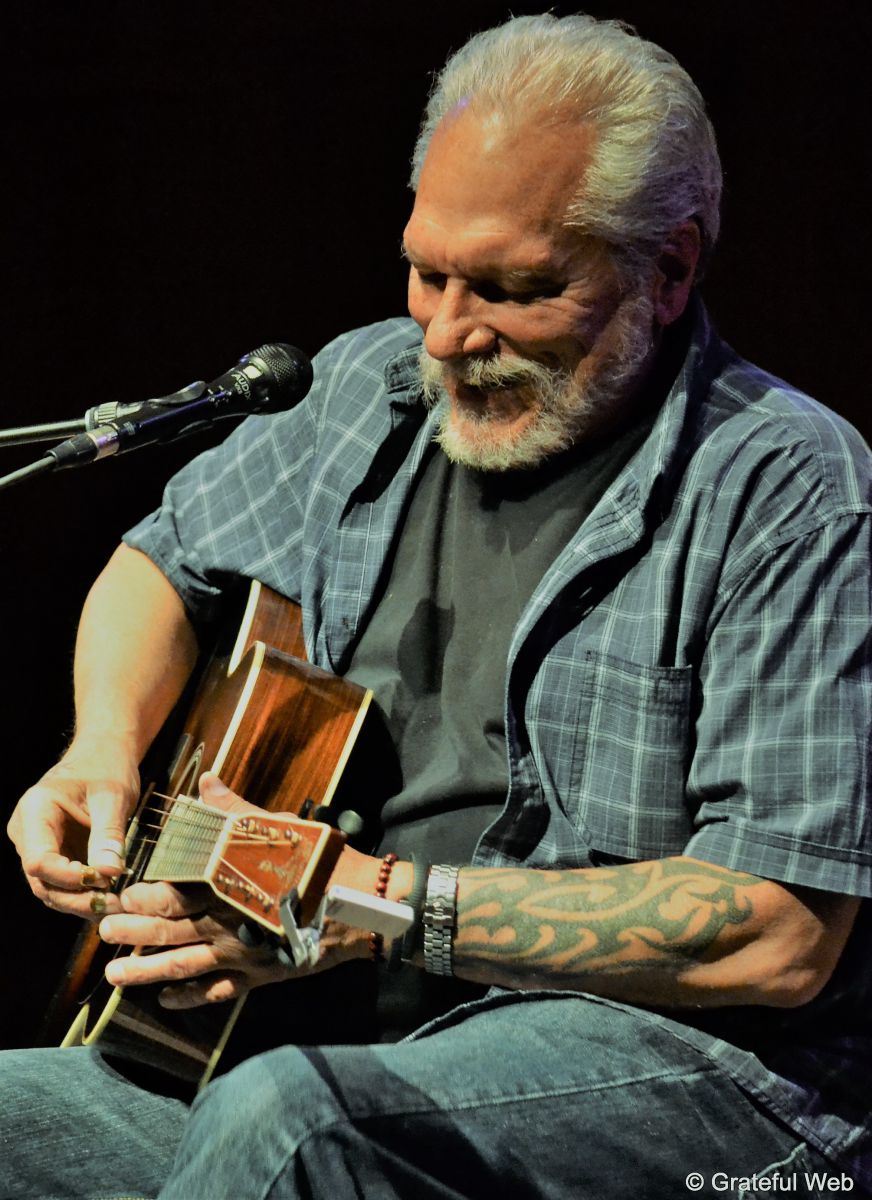 JK: Embryonic Journey was born fooling around in a workshop in 1963 at Santa Clara University.
GW: What is the Psylodelic Gallery? How did it come about?
JK: One of my wife Vanessa's brain children. We live in the country and museum in a silo just seemed to make sense. Coupled with the focus on psychedelic culture it all made sense.
GW: You have operated the Fur Peace Ranch in Ohio for several years. What is the objective of the Ranch?
JK: Twenty years for the FPR now… We're there to provide a nurturing spirit for like-minded musical folks… great instructors… great venue… great time!
GW: Fur Peace Ranch offers Jorma Kaukonen & Friends Online Guitar Lesson Workshop, where you teach American Roots, Blues, Folk, Finger-picking to all levels of guitarist from beginner to advanced. When did you first begin teaching? How has teaching enhanced your life? What have you learned?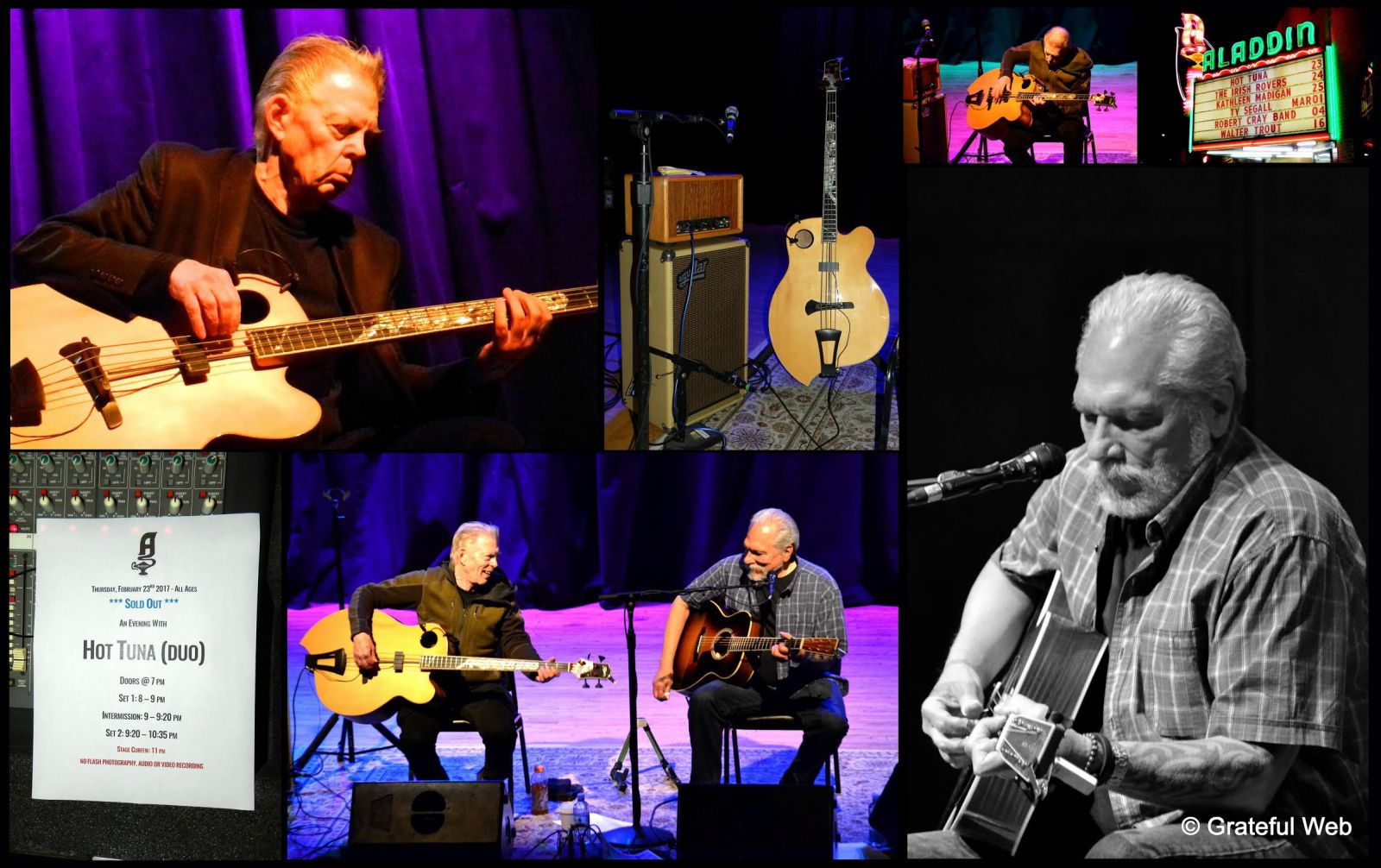 JK: I began teaching in 1962 in San Jose… over the years it has made me a better player and a better person!
GW: Nearly sixty years in, what are you most looking forward to about touring? What can you say about the upcoming Hot Tuna gigs with Tedeschi Trucks Band "Wheels of Soul" Tour?
JK: Live music is where the rubber meets the road! It is an honor to be a part of Tedeschi/Trucks world… It's going to be a great summer!