Founding Meters funk guitarist Leo Nocentelli is set to premier his exciting new incarnation of The Meters Experience. Founding Parliament Funkadelic keyboardist Bernie Worrell will join Nocentelli for two nights of funk classics at the Sweetwater Music Hall in Mill Valley, California. The guitarist took time after a monumental reunion with the original Meters at New Orleans Jazz and Heritage Festival to talk about the classics he penned, his relationship with his brothers in music, and the exciting collaboration to come.
GW: I'm joined by guitarist Leo Nocentelli. He's a key originator of funk and its signature syncopated lead guitar style. He cofounded the New Orleans funk band The Meters.  It's a milestone year for the The Meters as they celebrate fifty years since they first began performing. The rest is history and funk is a fundamental style of American music. We're here to chat about the music, then and now, and other exciting current projects and endeavors. Thanks so much for joining me Leo.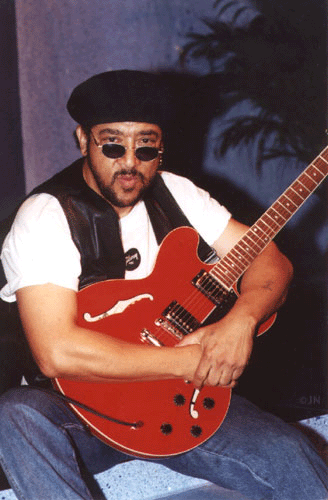 LN: It's a pleasure. Thank you for having me.
GW: Likewise. So, I'll start out by asking, how was Jazz Fest [New Orleans Jazz and Heritage Festival]?
LN: It was sensational, unbelievable, as usual. I had the unique experience to sit down with Zigaboo [Modeliste] and Quint Davis, who was the originator of the Jazz Fest. And we used to hang out a lot together. And many years ago we were sitting down in Quint's house and he said "You know what, I think I'm gonna start a festival out here with this cat George Wein." And that's how far back we go back. Before it was even there, and now its been going on for forty-five years. So every year has been sensational. To me it's the festival of all festivals to play. What makes it so unique is New Orleans.
And The Original Meters had a chance to close the festival this year, which was really special for us.
GW: For sure. I was reflecting on your history with the festival and the band's half-century milestone. Also, the Meters don't perform that often.
LN: To get all four of us on stage was a feat. Hopefully it happens again. It may not happen again. The band and certain promoters are interested in making it happen again so well see. I ask myself, why are we still here and can we play the music with its due integrity? You know?
GW: Certainly. Speaking of which, when you, Art Neville, Zigaboo, and George Porter Jr. developed funk in New Orleans, how did your approach differ from other contemporaries like George Clinton or even James Brown?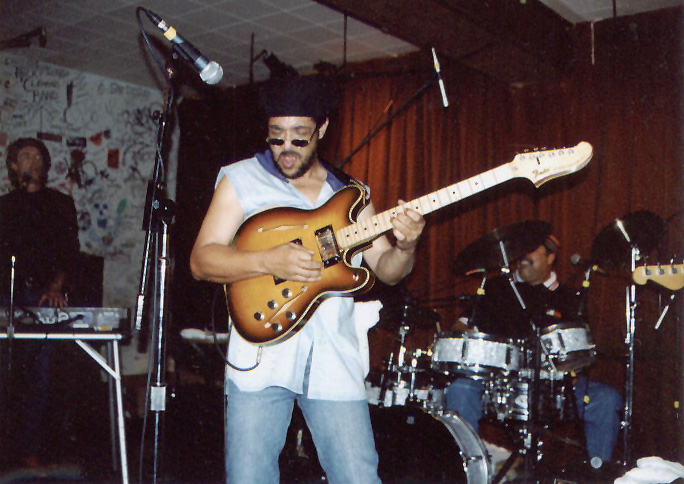 LN: It's different because of growing up in New Orleans. When you grow up there you have the unique experience of not sounding like anybody. You sound like New Orleans. There are only a few cities that have a reputation of having a sound. Nashville is one of them. You don't have a definitive New York music, or Wisconsin music, California music, or Atlanta music. But you have New Orleans music. It's a unique city that has its own identity. Like when a New Orleans record hits the radio you know where it's from. Being identified as an individual rather than sounding like anybody. So I don't even think of James Brown or George Clinton as comparable. We just did our thing like we do it in New Orleans and that's how it came out.
GW: Sure thing. It seems as if the Meters are being celebrated contemporary perhaps more than ever. Many incarnations and lineups that play the music of the Meters exist. The Funky Meters, The Meter Men, and of course your project The Meters Experience. Why all of these different formations rather than playing with just the original Meters, considering you all still actively perform?
LN: As time goes on, everybody creates his own individual identity. It came out of each one of us. I still play The Meters songs, with the Meters Experience. I was fortunate in that I wrote most of the music of The Meters. Whatever that music is, is me. The individuality of it is what Leo does. As for George and Art, they have their own individual things. Business differences too break it up. Zig does his own thing also. When you're a group it's challenging to keep that consistency. And in that regard we're no different than many groups that have tried to survive and do that music for forty or fifty years. But then again look at a group like the Rolling Stones. They're a rare example. They've managed to stay together for the last forty or fifty years. Unfortunately for The Meters, there have been some differences, but we still continue to work together whenever we can.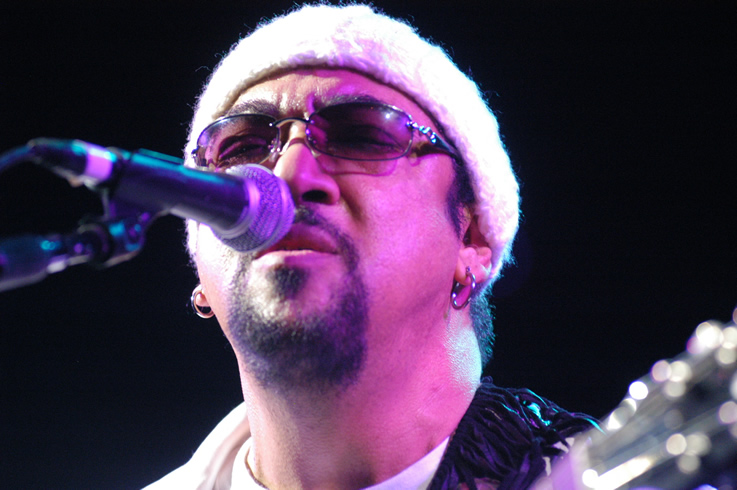 GW: And there is the musical comradery, and respectful differences. But then there's your musical legacy.
LN: Yeah. And we did over eight albums together. They've been sampled and used over and over. Once you hear those tunes again they still have their value after all these years. And people ask, "Why not play together all the time?" Well, why doesn't everybody that gets married stay together? It's a marriage man. There are certain differences that create individualism. And if people would criticize us for that I think of it as kind of cruel. Everybody has their own life that they want to live. Even if the Meters are significant, there's more to my life than The Meters. You know what I mean?
GW: Oh yeah. And I've seen you solo and in different incarnations over the years and it's always a different expression. And I dig that. And you guys still brought it together for Jazz Fest. And also you respect each other's differences. That's a beautiful thing.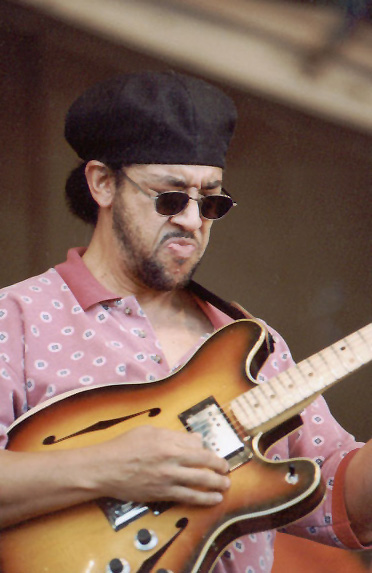 LN: Yeah it is.
GW: So let's talk about The Meters Experience. I am really excited to see you guys this weekend in Mill Valley. Can you tell us more about who plays with you and the history of the project?
LN: Over the years there have been different lineups. Right now I am starting collaborations with Bernie Worrell, the keyboardist who was P-Funk Funkadelic from the beginning. The Moog bass on "Flashlights" and "We Got The Funk," that all came from Bernie Worrell. And we've committed to each other to do it together right now. The bass player Ricky Cortez and I have been playing together for about five or six years. The drummers vary. This weekend coming up at the Sweetwater Music Hall in Mill Valley, California, Bernie and myself bringing with us this drummer Felix Pollard, who plays with everybody man.  Phenomenal drummer. We're doing two nights with this particular ensemble, its going to be the 15th and 16th of May this coming Saturday and Sunday.
GW: And let's face it, seeing a lineup like that in the confines of the intimate Sweetwater Music Hall takes it the next level. Do you have any history with the Sweetwater?
LN: Oh yeah. I played there for years when it was a little bitty joint that held about a hundred people. It's been a little while but I'm just excited to play the new Sweetwater, which holds more people, it should be great. With the Meters Experience they're going to hear not only stuff I wrote with the Meters, but also stuff that Bernie wrote. We'll be playing songs from his experience and writings and also some of mine. We're going to intermingle it together and it should be a very interesting show. It will give the people an education as to who's responsible for the music.
GW: It's a part of American roots music. I see you and Bernie's collaboration as historic. Did you guys jam at all at Jazz Fest?
LN: Not this time around. In the past plenty, but we both had busy schedules. We've gotten some really good material together for this coming weekend however and we're excited to play for the people.
GW: It's in both of your DNA, throwing down right there on the spot.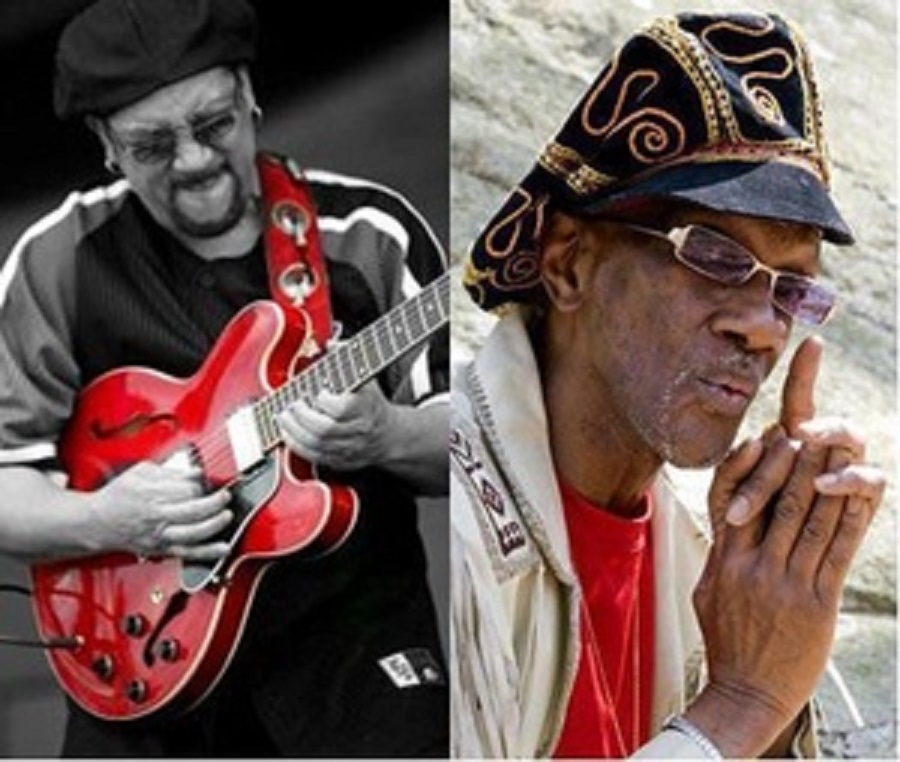 LN: Yeah man. I guess the point is that the music for us is still really fun to play. Once it's not fun anymore then what's the point.
GW: It's clear that you guys love connecting with your fans. I encourage our readers to check out The Meters Experience in Mill Valley, California at the Sweetwater Music Hall this Friday and Saturday, May 15th and 16th. Thank you so much for taking time to tell us about the new collaboration with Bernie, Jazz Fest, and your continuing devotion to the music.
LN: My pleasure man. Good to talk with you too.