Mike Mizwinksi, popularly known as "Miz," established himself as a guitar and songwriting talent in the mid-2000s paid his dues in the festival scene and elsewhere. His acoustic and electric guitar talents combined with strong vocals establish a devoted fan base, but Mike was destined for a more introspective musical evolution. His new album A Year Ago Today harkens some of the finest roots songwriters, obscurely enough to not step on the feet of his varied influences. In conversation, Miz opened up about a deeply spiritual experience that yielded a creative resurgence and newfound appreciation for life.
GW: I'm familiar with you as a phenomenal guitarist and live player. When I listen to A Year Ago Today, the first thing I noticed was the attention to song-craft and lyricism. It's an evolution of your musical journey. Can you talk about the genesis of your new album? How did these songs come to you?
MIZ: About three years ago I ran into some major life problems. I was having chronic kidney stones and ended up having to cancel a lot of shows. I was in relationship turmoil and personal turmoil. My band at the time dis-banded and went on to different things. I was living outside of New York City and realized I needed to hit re-start.
I went away on a spiritual retreat for about four months. I didn't have a cell phone or computer. I barely listed to any music. I spent a lot of time with meditation. I did snowshoeing, kayaking, entirely unplugged in nature. I didn't talk to anyone but my parents for three months, no other contact with the outside world. Within that time I wrote eleven of the twelve of the songs from the album.
GW: As I listened through song-by-song this was clearly some kind of reckoning for you. Regarding the actual production and execution of the eventual recording, there's such a spread of instrumentation and different players and ideas. You don't seem too concerned with stylistic bounds. Could you shed some light why you recorded certain songs in vastly different styles? How did that come around?
MIZ: That's a great question. While I was away, there was a small music studio near that retreat. This amazing drummer who played with all kinds of people owned the spot. I taught myself to play drums, bass, and piano while I was there. I wrote all the tunes and all the drum parts, bass lines, and stuff like that. I met this other guy there who had his own studio where he recorded electronic music. He wasn't interested in recording other people or having a working studio. We got to be friends, and he suggested we start recording some of my stuff. We began with acoustic guitar stuff, demo stuff. It sounded really great, and we started expanding on that, bringing in piano. He'd suggested a friend who he thought would sound really good on bass for a certain tune.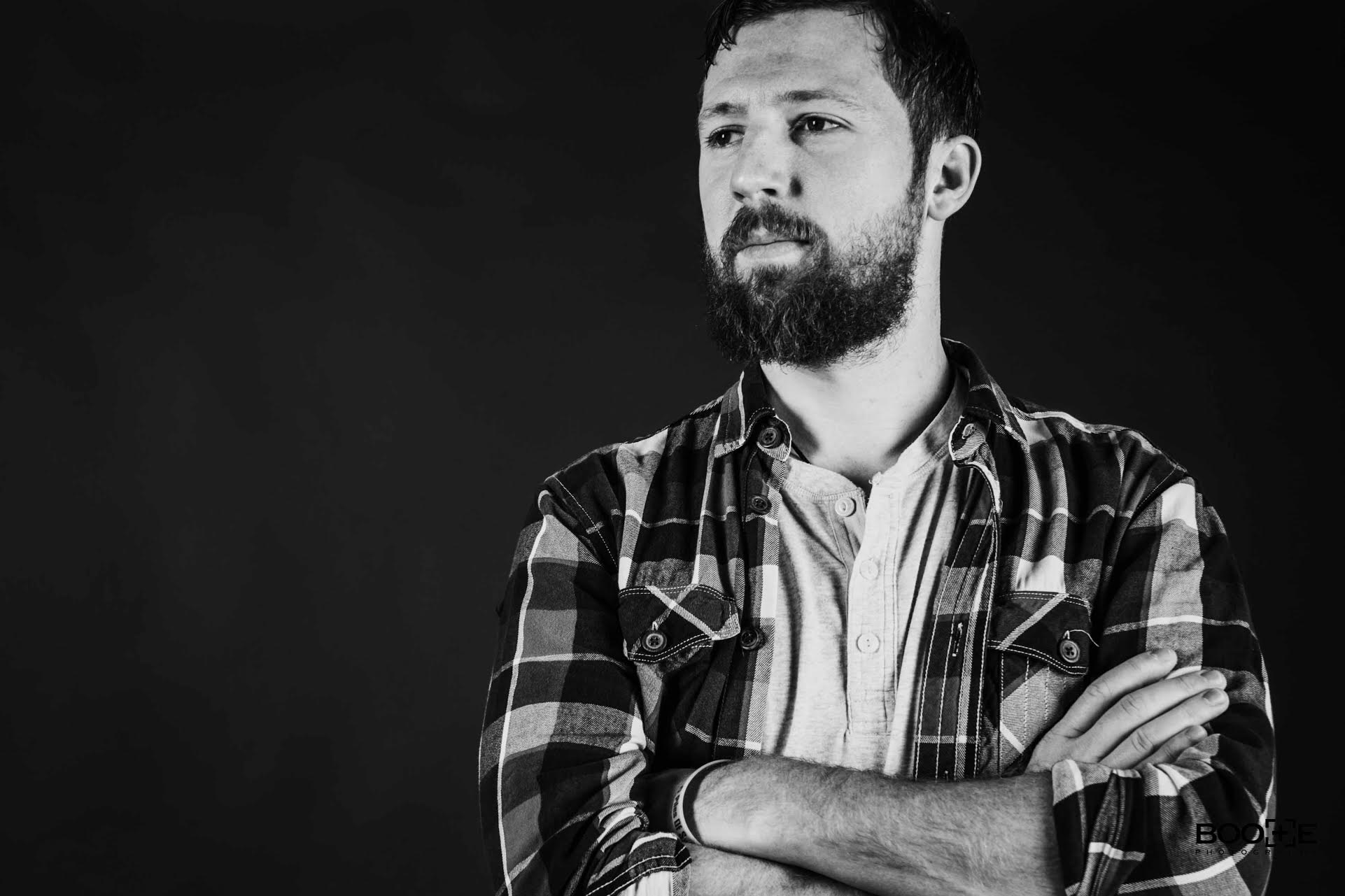 Anyways it morphed into this huge production. The guy goes by the name of Stich, and the studio is called Logic Paws Sound Lab. He was learning as we went and did an unbelievable job. It cracks me up when people compliment the production value of A Year Ago Today because Stich had never really done anything like this before. It came out so good. We really bonded over the recording experience.
At the end of the day, I write in a lot of different styles and am not really interested in being pigeonholed. I called in a lot of my friends for each song that I thought would sound right. We were most interested in serving each song and making each song the best it could be. Getting our egos out of the way. I think we did a pretty good job. [Laughs]
GW: Whole-heartedly agreed. [Laughs] Your influences are clearly diverse considering the range of the new album. Who do you find yourself inspired by and giving you ideas?
MIZ:  When we made this record I wanted to make a songwriting-oriented album. I wanted to trim the fat off each song and distill it into its simplest, most effective form. We're still very much a live band. Some of the tunes on the album come out onstage extended with different solos and ideas. We jam the hell out of them. For the actual album, I had been listening to a lot of songwriters. Tom Petty, James Taylor, Gregg Allman, Jackson Browne. It's been all over the place, and I got interested in the art of writing a great song. That's where my head's been lately. I love jam bands; I'm always in that world. Phish is up there for me and so is the Grateful Dead. At this point, I felt like we'd done that and I wanted to make an album that focused on great songs.
Lately, I've been listening to a lot of Joni Mitchell and actually J.D. Souther, the great songwriter who wrote some of The Eagles' best songs. He's just fantastic.
GW: That was the feeling I got listening to A Year Ago Today. Your fixation on great songwriting shines thru on the album. The album is a dwindling art, and it's definitely something to be proud of. Live music is how artists connect with their audiences now more than ever.
Who is your band in the current on tour? You're in the midst of a winter tour on the East Coast...
MIZ: So I'll answer that in a roundabout way. In my mid-twenties I was absurdly driven. To succeed in life, giving it my all every single day. It was awesome, but there were also troubles when it came to getting committed bandmates. I'd have players quitting, they'd come on the road and lose their mind, and then I'd have to find a new drummer mid-tour. Stuff like that. It was a real uphill battle for me.
After going on this retreat, I decided to let life happen and get out of the way. When I stopped trying to force everything in life was when magic happened. I suit up; I show up, I write the tunes. I have a clear idea what I want to do without forcing it. By not forcing it over the last year here I've put together not only the greatest lineup I've ever played with but also genuinely some of the nicest guys I know. We all get along so well, and they're phenomenal players.
Drumming with us is Jami Novak, formerly of Cabinet. I've known him my whole life and he's one of my all-time-favorite drummers. These other two fellas in the band, Mike Borowski (keys) and Stephen Kurtz (bass) used to play in this amazing jazz-fusion group Dirk Quinn Band. [Miz] used to share a lot of bills with this band and we used to see them or open for them. I wanted to play with [Stephen and Mike] so bad. Here we are five years later, and I lucked out. It organically came together, and now they're full-time members of the band.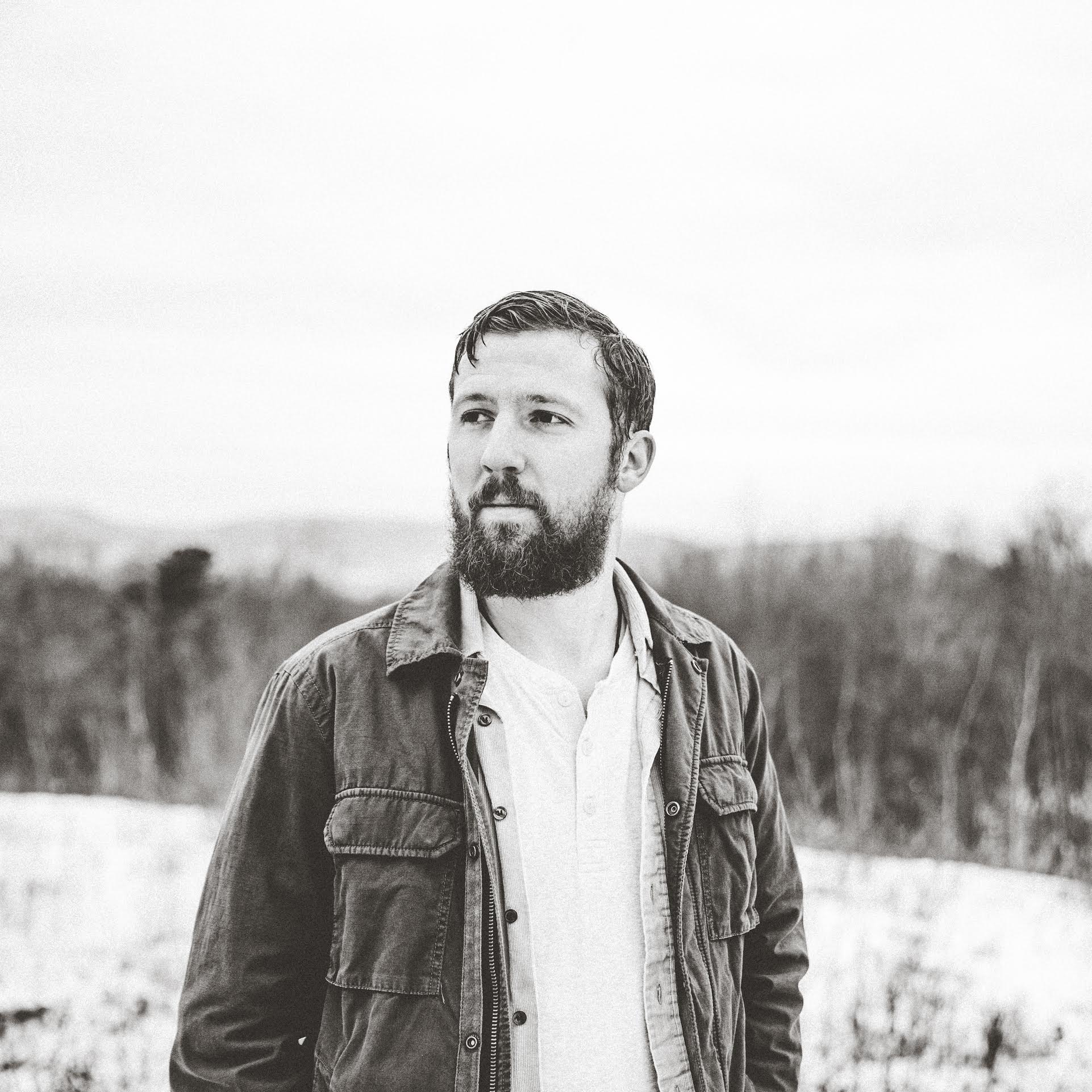 GW: That's killer. I'm sure the chemistry is great. You guys should get the tour beyond East Coast, which I'm sure is much easier said than done. What's in store next for this revamped lineup you've done so well with?
MIZ: My number one goal is just to have fun and to let it all happen the way it should. We recorded with Relix this Thursday, and they'll be releasing the video within the week. Next week we're going to be playing with Scott Metzger from Joe Russo's Almost Dead down in Philly at a place called Milk Boy. We just finished a tour, but right now we're booking summer festivals. Playing at Rockwood Music Hall in NYC here in a couple of weeks. It's an exciting time.
GW: How did the tour go? How did audiences respond to the new tunes?
MIZ: It was great, man. It exceeded our expectations. The crowds were great. The Philly show was awesome. The New York City show was awesome.  This show in Honesdale, Pennsylvania in the middle-of-nowhere was probably the best one out of all. People have been showing up; the record's selling really well as far as me being a small independent artist. One thing that's pretty cool is that some of the more introspective/slower tunes on the album, for example, "I Ain't A Kid," is pretty mellow on the record but live we've spawned this epic southern rock tune from it. We kind of wish we'd recorded it right now, but you never know how these tunes are going to develop onstage. I can't wait to hear what they'll sound like a year from now.
Visit Mike Mizwinki's website or search Miz on Facebook and Instagram for all the good info including the exciting recent Relix recording session.