When you see The Chris Robinson Brotherhood in your town, which they'll no doubt be visiting sooner than later, the former Black Crowes vocalist will likely be the most recognizable. That's not what this band is about, however, as this is no patchwork group assembled to orbit a central star. This is a band in the truest sense, with five members sharing the stage and songs that have come together as an evolving unit over four-plus years. In the thick of it is guitarist/vocalist Neal Casal, an open-book with two handfuls of solo albums dating back to the mid-nineties and a still-growing list of associated names and acts. To those familiar, he's always been his own musician. To those following him, he's always brought his own musical personality into the fold. This is evident in his budding writing-relationship with Chris and their growing songbook.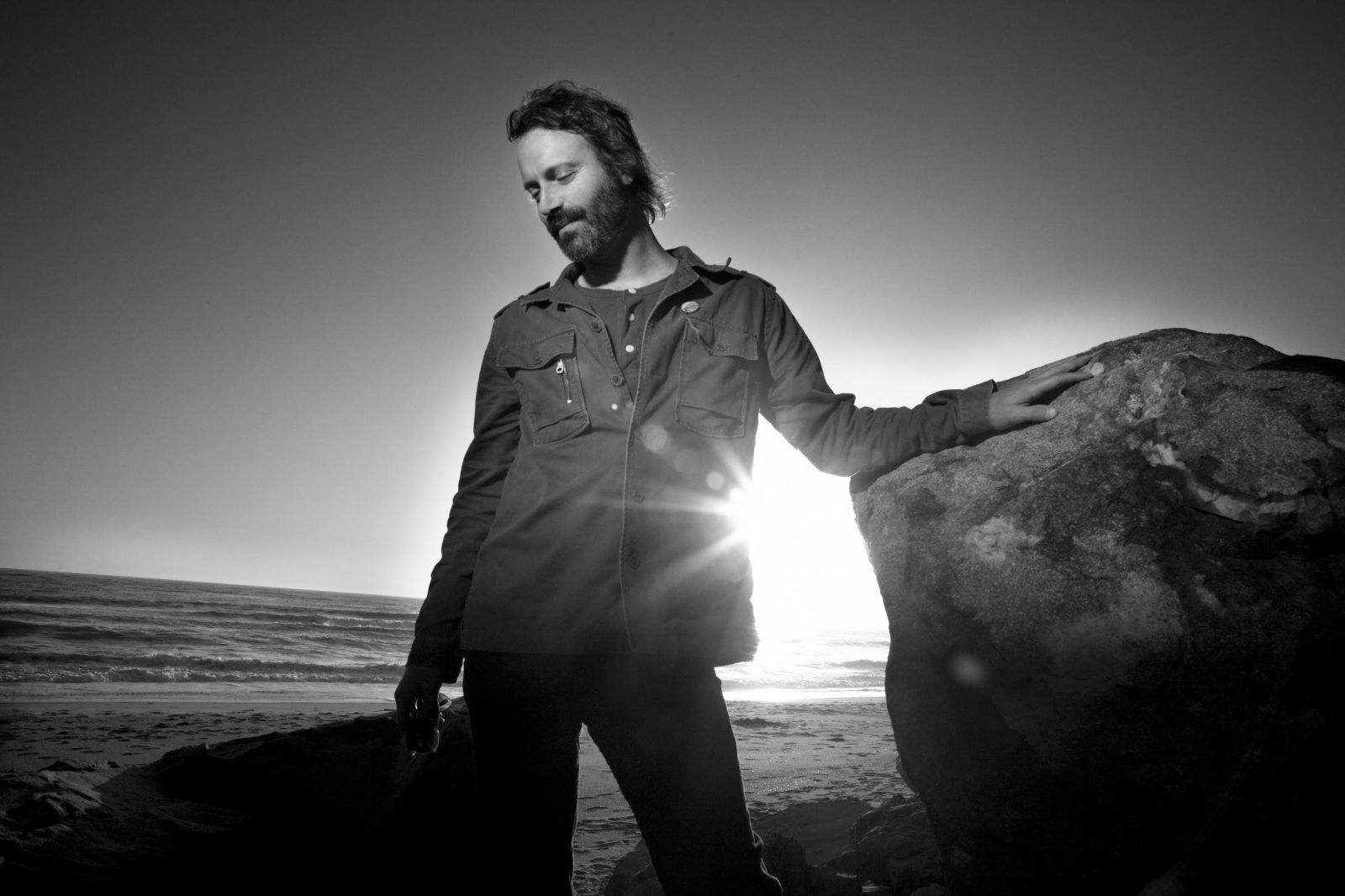 The Grateful Web's John Schumm caught up with Neal as CRB's tour heads toward Colorado for three nights: this Friday and Saturday at Cervantes' Masterpiece Ballroom in Denver, and Sunday at Mishawaka Amphitheatre on the banks of the Poudre River. Neal spoke candidly about CRB's collective mentality as they continue pushing into new territory both in their live shows and penmanship, the Grateful Dead's influence on their vision and what it means to be your own musician in a scene of similarities.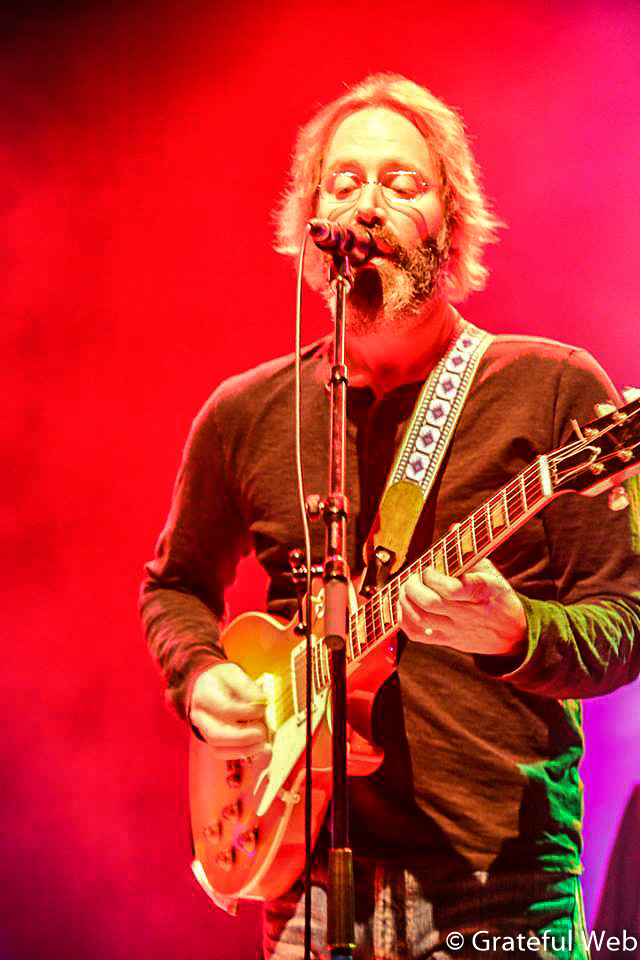 GW: My name is John Schumm with The Grateful Web, how're you doing?
NC: Excellent man, how are you?
GW: I'm great, just sitting here in Colorado. We've been getting some rain over the past couple of days, but it's a nice change, we could use it.
NC: Where are you in Colorado?
GW: I'm down in Boulder. So Chris Robinson Brotherhood, you guys are on tour now, right? Are you in the middle of it?
NC: We're in the middle of it. We played a few shows in Big Sur last weekend, then Nevada City, and then Arcata last night in Humboldt, and now we are in Bend, Oregon for a day off.
GW: Cool, so you guys have a show tomorrow in Bend, and then after a few more you'll be here in my neck of the woods, in Denver, at Cervantes Friday and Saturday. And then to Mishawaka, which is always a cool spot.
NC: A beautiful spot, one of my favorite spots to play.
GW: Hopefully the weather is a little more cooperative, I'm sure it will be. We're in the middle of one of those bi-polar weeks we get here.
NC: It's been a bit rough, huh?
GW: I mean, not bad. It's the springtime, so we'll get some here and there, usually in the afternoon we'll get a couple hours of rain. It's just been a little gloomy out. But you know Colorado, it'll be bright and sunny tomorrow and probably beautiful for the show.
NC: I hope so.
GW: So you guys are in year four of The Brotherhood, getting going back in 2011.
NC: Yeah, that's right.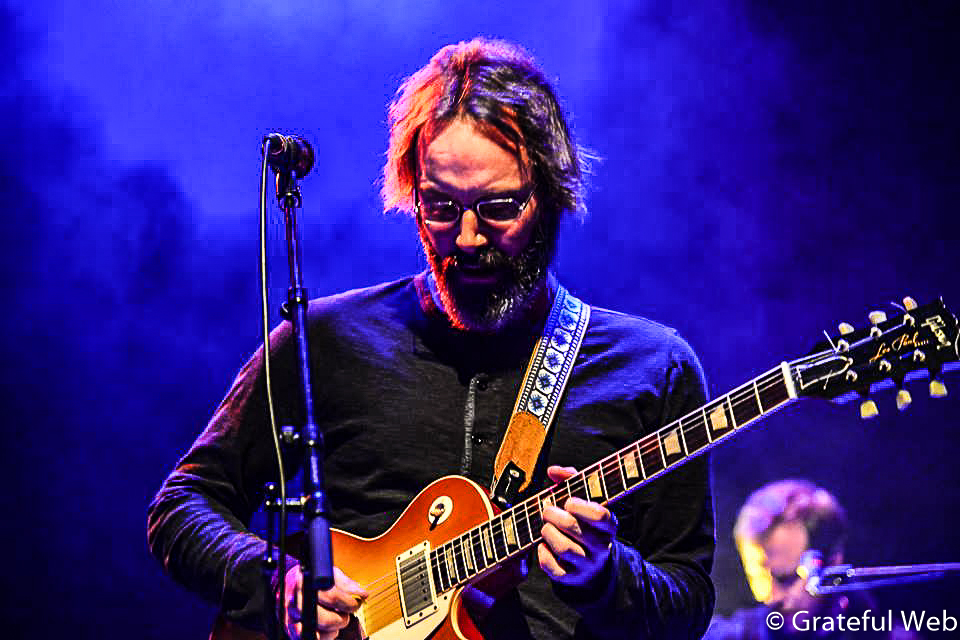 GW: For a musician like yourself who's released a bunch of solo albums and appeared with tons of other bands and artists, was there much of a learning curve? Did you have to adjust much to Chris' material coming in?
NC: The entire band had a lot of learning to do together, really. I mean Chris certainly had an idea of what kind of band he wanted to start, but it hadn't started yet (laughter), so we all kind of wrote the language of this band together. Chris came in with a certain amount of finished songs, but not many. Our writing collaboration started at the outset of the band, and most of the band members had never met each other before, so we were all new to each other; it was a completely new experience. We all learned together, we wrote this book together, but it was based on a concept; the concept to create a band that would do two sets, at least three hour shows kind of using the Grateful Dead model, and also the kind of band that would not be afraid to write longer songs and to have a lot of extended instrumental sections in our songs and a lot of free, explorative space in our music that would not conform to pop standards. We weren't looking for a record deal, we weren't after those kinds of prizes, you know? Everyone had a good amount of adjusting to do. Chris had to adjust to me, everyone had to kind of lean towards each other to make it work, and that's what made it work, that's what makes it a true band and not just a singer of a popular band that started a solo project. It's really not that, it never was and it never has been for a second, actually.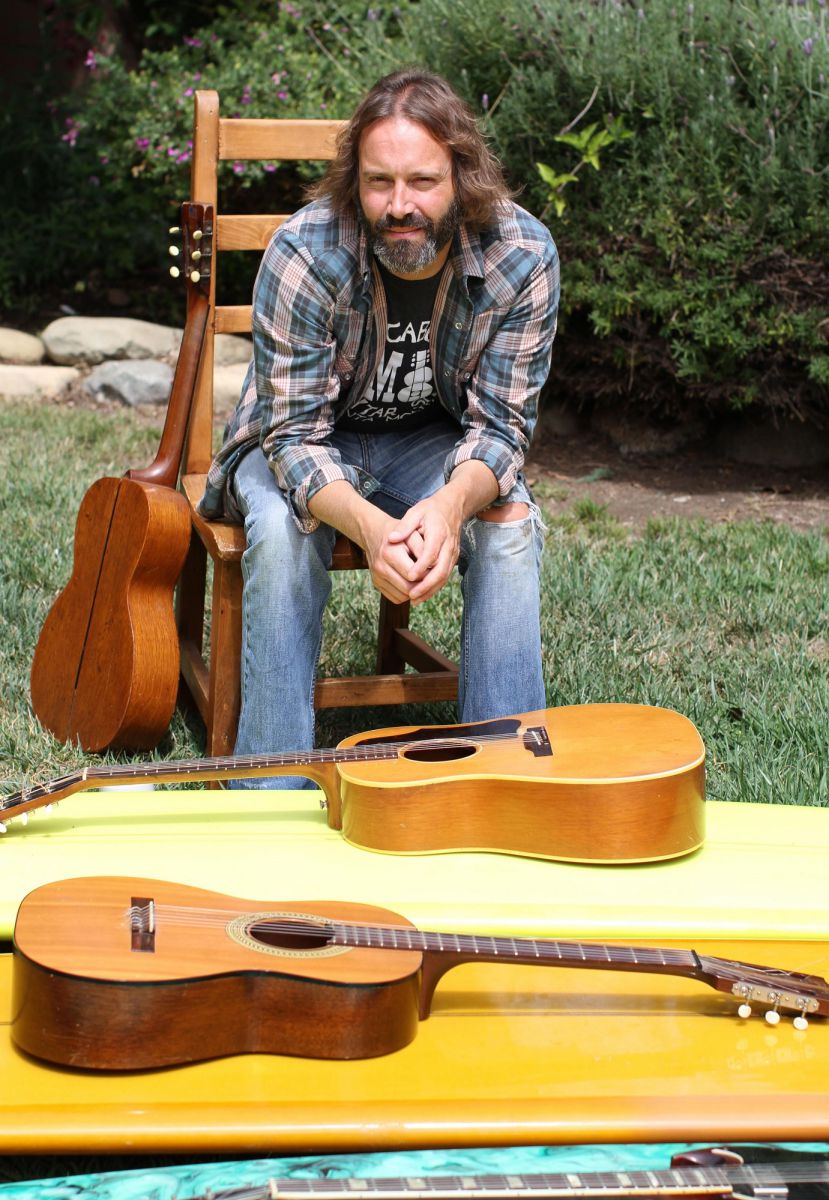 GW: Like you were saying with the whole collaborative effort, the first two albums, Big Moon Ritual and The Magic Door, were both recorded during the same sessions and released a few months apart in 2012. And with the newest album, 2014's Phosphorescent Harvest, the songwriting seems to have more direction, and it seems you guys are that much more comfortable, whether it's Chris and yourself writing or the whole band coming together. I was going to ask about that vision: having a concept for a band, and the way you guys have brought it all together. It's been pretty cool to witness.
NC: There's definitely been a progression over the years. To put it simply, the arrangements of the songs were simpler in the beginning, and as we wrote our collective language together, things expanded. Our arrangements and the writing of our songs took on a lot more depth. Speaking for myself, a lot of that depth came from my getting the chance to play with Phil Lesh. In 2012, the beginning of the Terrapin Crossroads era that we're in, I was lucky enough to start getting the call from Phil to be a part of his rotating cast of musicians. I did some heavy weeks of learning there at Terrapin, deep in the trenches of learning the Grateful Dead catalogue and playing all of those songs that I've never learned before with Phil, with Joe Russo, with John Kadlecik, you know, these Furthur and Grateful Dead members; these musicians that were up to speed on this music, which I wasn't. I went through a very steep learning curve with all of that in a really huge way, and by that I mean learning the Grateful Dead's canon of music is a deeply instructive experience. The people that don't know them think they were just doing some endless three-chord jams, but it couldn't be further from the truth. When you actually take the time to learn how to play their music, you find out how incredibly complex and sophisticated it is. There are odd time signatures, there are so many twists in their music-constantly-that it makes it a really deep thing to get into, and I took a lot of really important lessons from those Rambles that I did at Terrapin. I use that knowledge and put it directly into my parts of the songs I was writing with Chris, and you can hear that direct influence on Phosphorescent Harvest. It's like you said, you can hear how the band was deepening our commitment and our arrangements and we were just kind of digging deeper into all of it and blasting past the surface and more into the heart of what we're all about. And for my part, a lot of that had to do with playing with Phil that year, and I did some playing with Bob (Weir) too, on that Move Me Brightly film. That was also that year and I got to learn Bob's take on things, a little bit.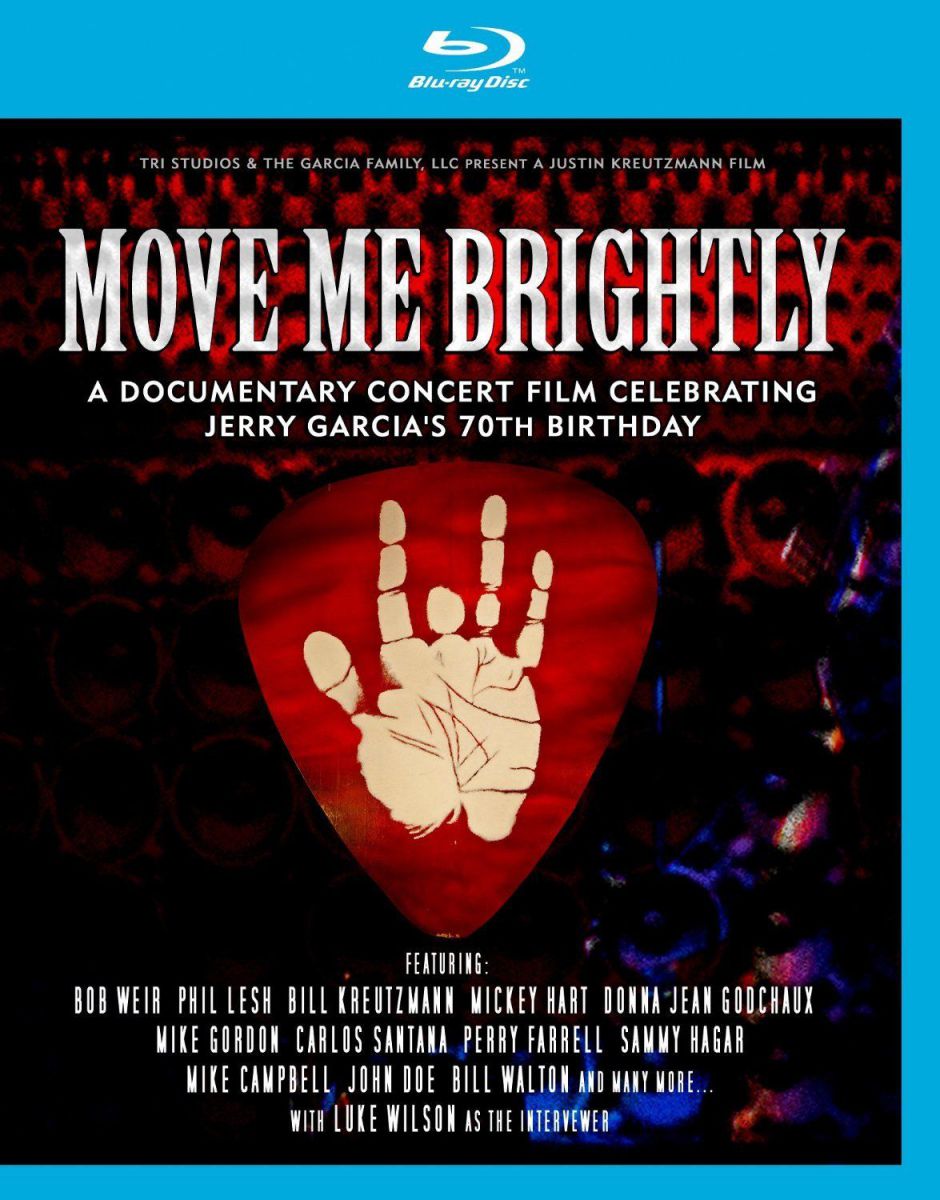 GW: Right, the Moving Me Brightly DVD.
NC: It's called, Move Me Brightly.
GW: That's right, Move Me Brightly.
NC: Yes, it was for (Jerry) Garcia's seventieth birthday and I got to play with Mike Gordon and once again Joe Russo and Jeff Chimenti and Bob, and Donna Godchaux was a part of that too. So I got to dig even further into the Dead lexicon through seeing some of Bob's perspective.
GW: That's pretty interesting, getting to see both sides there from two different members.
NC: And you know, since then I've met Bill Kreutzmann a couple of times and I've become quite good friends with his son, Justin, so you know, it's all part of learning how this stuff works. I try to use those lessons in my work with CRB.
GW: It's like people say, you're never finished learning and trying new things to implement into your craft.
NC: That's exactly right.
GW: On the subject of learning the Dead's material, did you listen to or see the Dead at all when you were younger, coming up?
NC: Oh yes, I'm from the East Coast so I saw The Dead a lot in the eighties and nineties. I saw the Jerry Garcia Band live. So yeah, I've been a fan since I was a little kid. I somehow ended up with a copy of Steal Your Face. I don't know how, it's an odd first record to have, but I have that record and I was obsessed with it from the time I was twelve years old (laughter). So you know, I'm a head from way back, for sure. But as a musician I had never learned that much of the music because if you know anything about me, you'll know that I've made many solo records and played with a lot of people. I was never that concerned with learning other people's music because I was writing my own.  I never spent time learning anyone's music. Not just the Dead, anyone at all, really, because I was doing other things and trying to make my mark. So I had never really learned the music; how to play it, how to sing it deeply, until I started working with Phil in 2012. And man did he put me through my paces, which was great. He's demanding as such a harmonically advanced musician; I happily got my ass kicked by Phil.
GW: I did want to mention, while we're on the topic of Phil, is that Chris Robinson Brotherhood, minus Muddy, your bass player, will be joining Phil and Eric Krasno this summer at the Lockn' Music Festival. I know you guys were there last year. That should be cool.
NC: That's going to be great, so cool.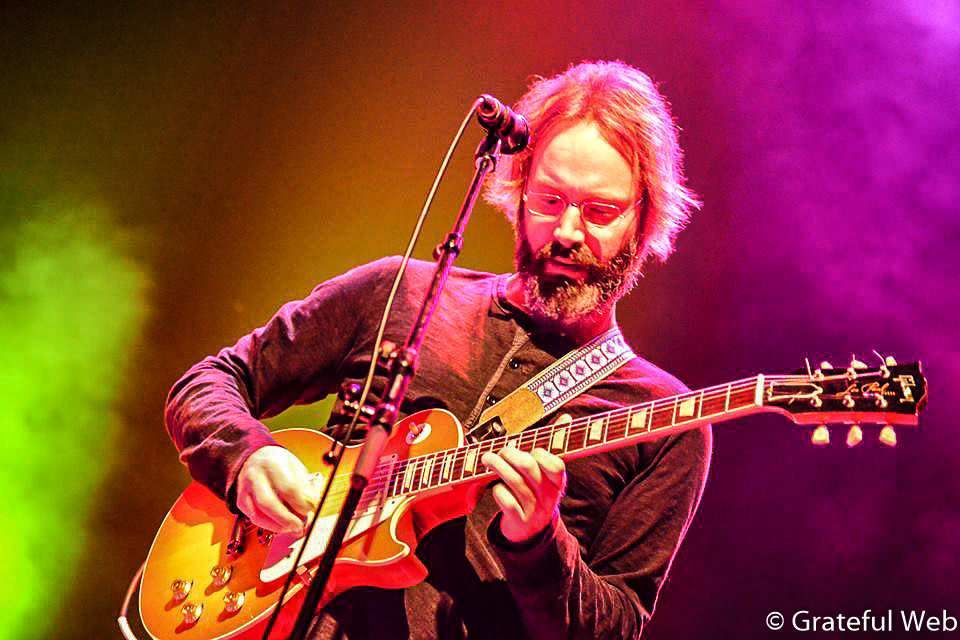 GW: I've been listening to a bunch of your solo records over the last couple of days, and I think one of my favorite things your bring to the table with CRB is your own influence. It's now clear that you've learned the Dead's music, and you've played it and are inspired by it, but there are also all of these things that you grew up with that are coming out in your live and studio playing. And I also notice that with CRB, and that's the best part about it. It's your own interpretation of these things.
NC: It is. For me, the one thing that I'm not going for in my love of the Grateful Dead is mimicry. Never, never am I trying to mimic those band members or anything like that, because I've worked for a long time on developing my own music and worked within other styles and genres and feelings and so many different things through my life. It's fine for some people if mimicry works for them; I have no problem with that. I think there's a place for it. But it's not what I'm doing, and it never will be. And I think anyone like yourself, who's listening at all, will hear pretty quickly that that's not what I'm doing. With the Dead stuff, I'm certainly influenced by them, and you can hear it. I don't deny that, I'm quite proud of it, but I'm just trying to bring forth an essence, you know? It's an essence, a feeling. It's soulful feeling in the Dead's music that's worth continuing. The soul of it is worth trying to further (laughter), if you will, so I'm going for the soul, not the actual details of it. There are certain melodic aspects of the music that I try to bring forward in my own music or whatever I'm doing with CRB because I feel that it's worth it. But getting every little detail right, every little piece of the equipment right, every last nuance of Garcia's playing or singing or anything like that, that's just not what I'm going for. It's just an essence, a soulful quality…the celebratory quality of the Dead. It's the mournful quality of their music. The whimsical aspects, the more emotional-the emotional levels are what I'm trying to reach with their music as sort of the vehicle to do it. But it's not for mimicry; it's not for imitation. I think those guys would be the first to tell you, if you're paying attention to them at all, that finding your own individuality is what this is really all about. It's not about copying somebody else, so that should be clear.
GW: It absolutely is. Betty's Blends, Volume Two: Best of The West, CRB's newest live release, is coming out this June. Betty Cantor, whose name will make most Dead Heads' eyes pop out, is the culprit behind choosing and mixing the individual tracks There's a version of "They Love Each Other" on there, a Hunter/Garcia Dead tune, and it sounds great. Like you were saying, there are nuances that Jerry might have had, but your tone and your approach, you make it your own, which I think is the case for all of your songs. And I think when you're playing a Dead song, and this is the one I wanted to bring up, that it definitely is not just mimicry; it's everything you just said. I think that comes across very clearly.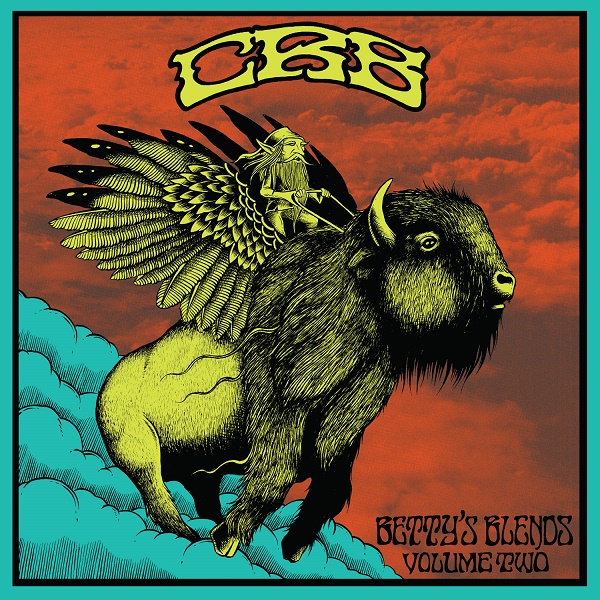 NC: Thanks for noticing. It's important to me, it's really important to me that those differences are clear, because if what I'm doing is crossing the line into mimicry then I've really got a problem, I've missed my mark. But all you have to do is just comb back through any of the number of records I've made; I have my own voice on guitar, as a singer, as a musician. It's something I've earned over a long period of time, so that's that.
GW: Totally, and I've really enjoyed seeing your style, craft and approach to songwriting coming through with CRB now. We mentioned the last album, are you guys writing anything these days, any plans for another studio album?
NC: We do, yeah, we're writing songs now. I'm actually going to meet Chris in a little while in one of our hotel rooms with some guitars. We have a song we're almost finished with and ready to play on stage. So we're going to nail that one together tonight and move onto the next. I think the collaborative work that I do with Chris is really important to me, I respect him so much as a musician. He's someone that inspired me for well over twenty years. I was a huge Black Crowes fan right from day one; I saw them in their earliest days right when their first record came out. I saw them opening for bands in 1990. They were sort of like the saving grace of the nineties for me, because they were a band that embraced traditions in the right way. It's been amazing for me to see this come around, to work with someone that influenced me so greatly, and I also have never done any collaborative songwriting ever, before hooking up with Chris, and this whole co-writing thing is something that I didn't think I had in me, and I've discovered that I do. We sort of bring things out of each other in these really powerful and constructive ways. We're not even close to the end of what we can do there. I feel like we're just tapping into the best of it now. So yeah, we're working on tunes, we're going to make another record for sure, and we're going to continue this thing. We have no intentions of slowing down at all.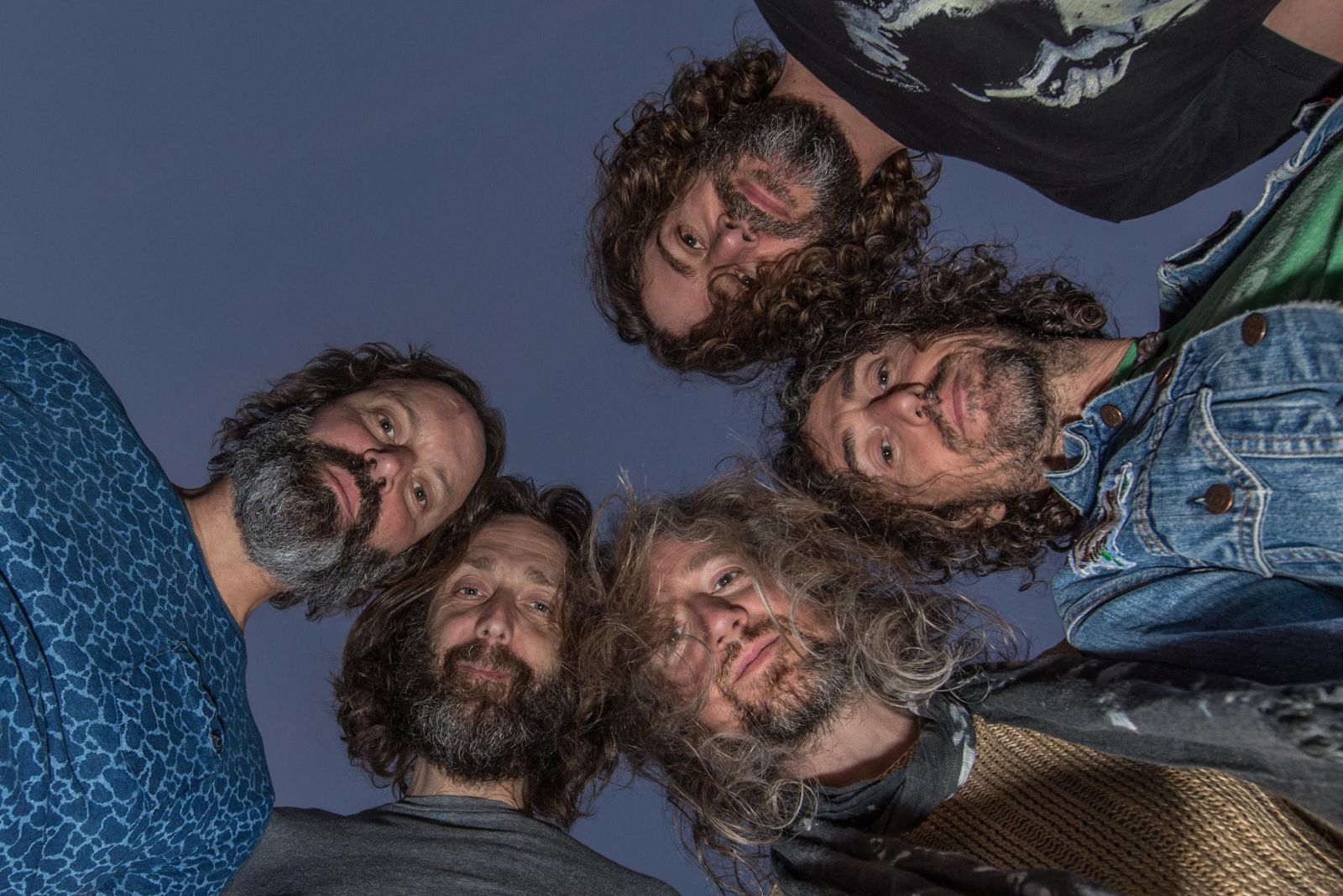 GW: That's great to hear. I know you guys have been hitting the road hard the past few years and it doesn't look like that's slowing down either.
NC: No, it's not. We're very busy.
GW: We talked about your solo material, and obviously you're writing with Chris on the road. Have you worked on any solo material recently, or is CRB encompassing most of your time?
NC: This is encompassing most of my time right now, for sure, and that's exactly where I want to be. But I have some solo songs on the backburner that have been there for a little while, you know, every now and then I write another and throw it on the pile, and one of these days I'll make one of my own records. It's something that I've done for so many years that it's just part of the fabric of who I am. It'll at least happen at some point, but at the moment I'm well busy with the CRB, that's my main focus and taking up most of my time. It's been an enormously creative four or five years for me with this band and I by no means-like I said-I think the best is yet to come from us.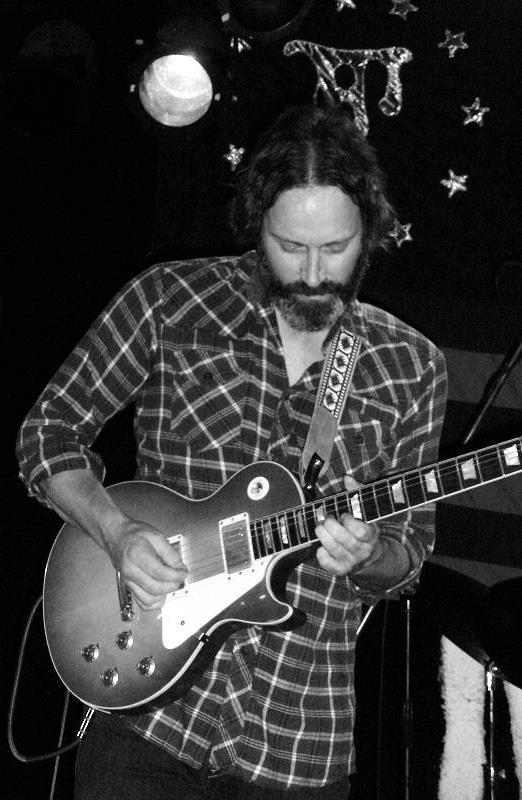 GW: I would imagine, it seems to keep getting better every year. I know I'm looking forward to these shows coming up at Cervantes'. I'll probably be there both nights.
One thing I wanted to bring up before I let you go: I was talking to Reggie Scanlan, who played bass for The Radiators and now The New Orleans Suspects, and he was really into photography. I know in the past, and probably the present, you have been too. I know you've put out a book of your own photography, and even took the album cover photos for a few albums with Ryan Adams and The Cardinals. What is photography to you, is it a hobby, is it a parallel to music for you?
NC: I've been around photographers for as long as I can remember, but I never did it myself. I guess I thought it was always the domain of others, I didn't think it was something I could actually do. I don't know why, I didn't have that sort of confidence, but I guess I thought it was a different kind of art form for the people trained in the field and who really knew what they were doing. As I got older, I came to find out that I was wrong about that. Just like playing the guitar in a punk rock band, you can do anything yourself, you know what I mean? You can make up your own rules, your own style, and if you have something you can contribute and you have an eye for it and the inspiration, you can do anything, It doesn't matter if you went to school for it or not. So I didn't start taking photographs until I was well into my thirties and I began to notice that after going on fifteen to twenty years of touring, that I was starting to forget where I'd been, really, and I always prided myself on my memory. But I found that I'd been to too many places to remember, and I started taking photographs simply to document the life that I was leading.
A photographer who's quite famous now, she wasn't at the time, but her name is Autumn de Wilde, and if you look up her name you'll see that she's shot album covers for some of the biggest bands in the world, and has released several books. Well Autumn is a friend of mine and she had seen some of the pictures I had taken when I had gotten home from a tour, and she encouraged me to take photography seriously. It took a little coaxing, but I figured if Autumn said I should, then I better take it seriously because of how much I respect her. So I did, and it just took off from there. I also find that in music, people always need photographs. They always need them for records or websites or whatever they're working on. And as a musician I have an amazing vantage point. I get to be in a position that nobody else really is because I'm in the band. I'm in an incredible place to take photographs, so I get access that nobody else gets.
GW: Right, it's much different than the guy with the camera in the pit during the first three songs of a show.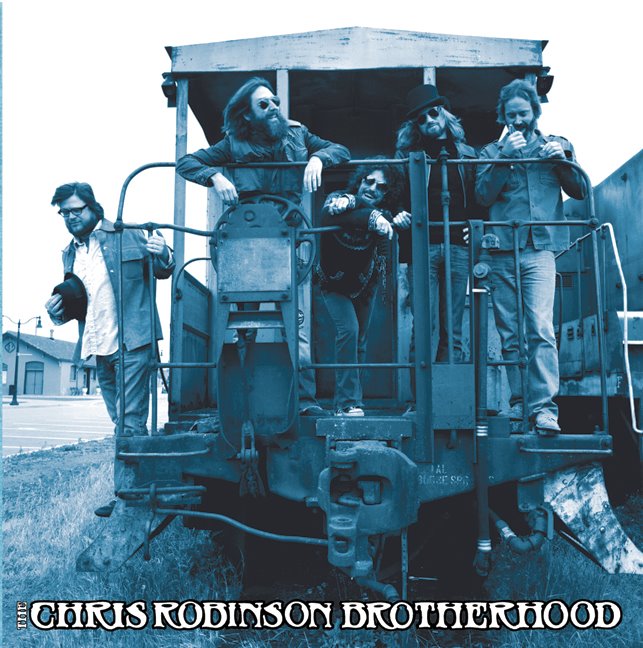 NC: Exactly, I get to be where the band is because I'm in the band (laughter), you know, so it just seems like a natural thing to take advantage of that. So I do, I bring a camera with me everywhere I go. I shoot the musicians I'm around, I shoot the life I'm leading, the places I get to see that other people don't, and it's turning into a body of work now. It's really exciting and rewarding to be able to build on this body of work every single day. I've contributed a lot of photographs to the CRB stuff too: the first Betty's Blend are almost all my photographs, and there are a number of them that will appear on the new Betty's Blend. My pictures have been on the CRB website. Photography is cool because it goes so well with music, it adds to the artistic life.
GW: The last few years I've been working for touring bands, and one of the first things I do when we get to a venue is take pictures. I take pictures of where we are, because when I get out of that sort of work, I don't know if I'll ever be back to some of those places again.
NC: There you go, it's the same origin. My mom never got to travel, most of my friends are locked into jobs they can't leave, in one place, and I get to do all of this cool shit. I've been to Europe, I've been to Japan, New Zealand, Australia, every inch of the states, so it seems criminal not to document it.
GW: Absolutely, people are going to want to see it, and you'll want to see it, of course, down the line too.
NC: And what's great about photography is you can do it alone. You don't need a team of people to do it. It can happen all by myself. All I need is a camera. There are no rules, nobody is telling me…I can shoot whatever I want, there are no advertisers behind the lens of my camera, there are no rules, no guidelines, and no restrictions. It's a very free thing. That's one of the best things about it.
GW: Liberating, I love it.
NC: It's very liberating, there's tremendous liberation in photography as a matter of fact. Even though I'll admit that the absolute glut of images that comprise our world now, even with that, you can still choose. You have the choice of what photograph you'll take, what photograph you'll share. It's up to you what you're going to do with it. Are you going to make a decent contribution or a shitty one? If you have a brilliant musician in front of you, or even an incredible redwood tree, you can make something beautiful out of that and you don't need anybody else to help you do that, you can do it all on your own. I don't know, with music and photography and everything, I'm just trying to make a contribution of some small value. It doesn't have to be huge, I'm not trying to make any big moves here, but the smaller ones can really mean something. And guitars and cameras are good instruments, good tools for that goal.
GW: And it sound like you're doing well with both of them.
NC: I'm trying man!
GW: (laughter) Well that's what it's all about. It's like we were saying, keep working every day, because you're never finished.
NC: No, never. Never, never!
GW: Well Neal thanks for taking the time to talk to me, especially on your day off. I know how that goes.
NC: No worries, it was great.
GW: I really appreciate it. I'm looking forward to the shows this weekend.
NC: Excellent man, let's have some fun!