Keyboard wiz Kyle Hollingsworth of veteran jam band String Cheese Incident recently took time out of rehearsals for their three show New Years Eve Spectacle to talk to the Grateful Web. The conversation mentions his new brew partner in Stone Brewery, a bevy of new solo material, when String Cheese will be releasing their next record, and how he nearly became a Colorado Forest Ranger instead of the musician he is today.
GW: You still here Kyle
KH: Yeah that's a cool feature; I'll have to learn how to use that.
GW: Haha maybe afterwards I'll pass it on to you. It's definitely a nice tool for all of these. This is John Schumm with the Grateful Web, and joining me today is keyboard master Kyle Hollingsworth of the Kyle Hollingsworth Band and String Cheese Incident. How are you doing Kyle?
KH: No, how are you doing, John?
GW: I'm doing fantastic actually. It's a beautiful day; it's not as cold as it's been recently.
KH: I know, I'm excited, it broke forty three (degrees) today so that's got to be better than last week. What was it, eight, seven?
GW: Yeah I went up to the mountains a couple of times and it dropped below zero. So anything with the sun and double digits is fine by me.
KH: (Laughter) Awesome.
GW: So you're playing tomorrow night in Denver at the Fillmore Auditorium with The Kyle Hollingsworth Band, opening for Lettuce. With both bands displaying strong elements of funk, and jams, what can we expect going into the show, and have you ever played with Lettuce before?
KH: I know all of the members, individually, of Lettuce. I played with Krasno (guitarist) last year in the similar holiday run, in December. But I don't think I've ever played…I think String Cheese had Lettuce on numerous festivals with us, but Kyle Hollingsworth Band has never performed with Lettuce. In terms of what to expect, that's a good question. I'm putting the setlist together so maybe any suggestions, I'll take them now. I imagine it'll probably be a lot of funk going on. I definitely have some new material I want to showcase. I have a new CD coming out so I want to make sure I get some new material out to the fans. A lot of that is pretty funky, so it's going to be a good match, I think.
GW: Awesome. I know I'm definitely looking forward to that tomorrow night. I saw on your Facebook that Garret and Dave are joining you on this run and I'm assuming that mean bassist Garret Sayers and drummer Dave Watts of the Motet. Who else is joining you in this lineup of the band?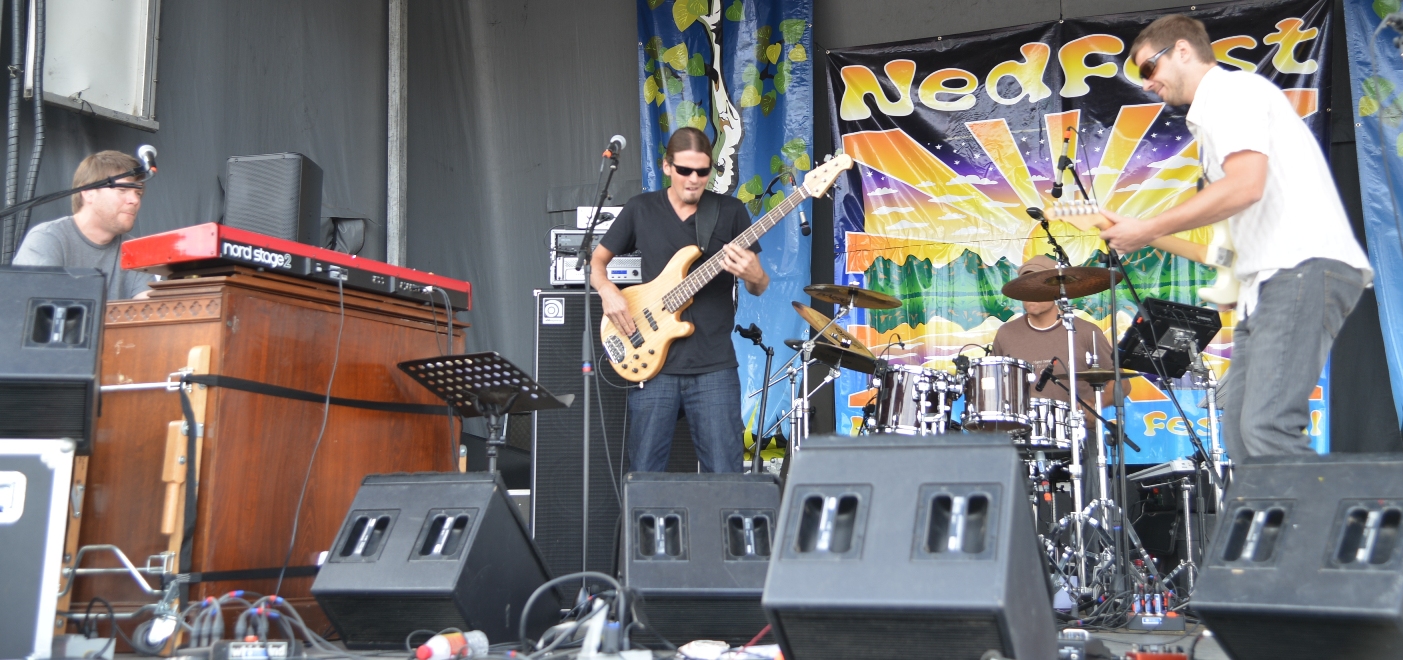 KH: This is my traditional band, which is Dave, you're right, Dave Watts and Garret Sayers from the Motet, and Dan Schwindt on guitar. It's just going to be a quartet this time around. On Saturday in Ft. Collins I asked Jason Hann, my fellow String Cheeser. But for Friday night show, I think we're playing an hour and fifteen minutes, so I wanted to keep it tight to the original core, core band. I've been playing with these guys for, oh, Dave Watts at least fifteen years and Garret eight years, so they've kind of been my main band.
GW: Cool. Do you have any plans to take this band out on the road? I know you mentioned you have a new CD you're working on. When can we expect that and do you expect to take this version of the band out in a more extensive capacity than these two shows?
KH: I would love to. Like I said I've been touring with these guys for probably five years as this core unit, so we've been touring everywhere from west coast to east coast, we've done Midwest stuff. I expect when the new album comes out I will be touring with this band. I think this is my ideal setup. The album will be coming out…That's a really good question. Another exciting album is coming out, the new String Cheese disc. That's coming out in late March. So I'm trying to not be too much on top of that new disc, and make sure my album has enough room outside of the String Cheese world to breathe. It's pretty much almost done, but I think I'll hold off until maybe August, and String Cheese get some space for that.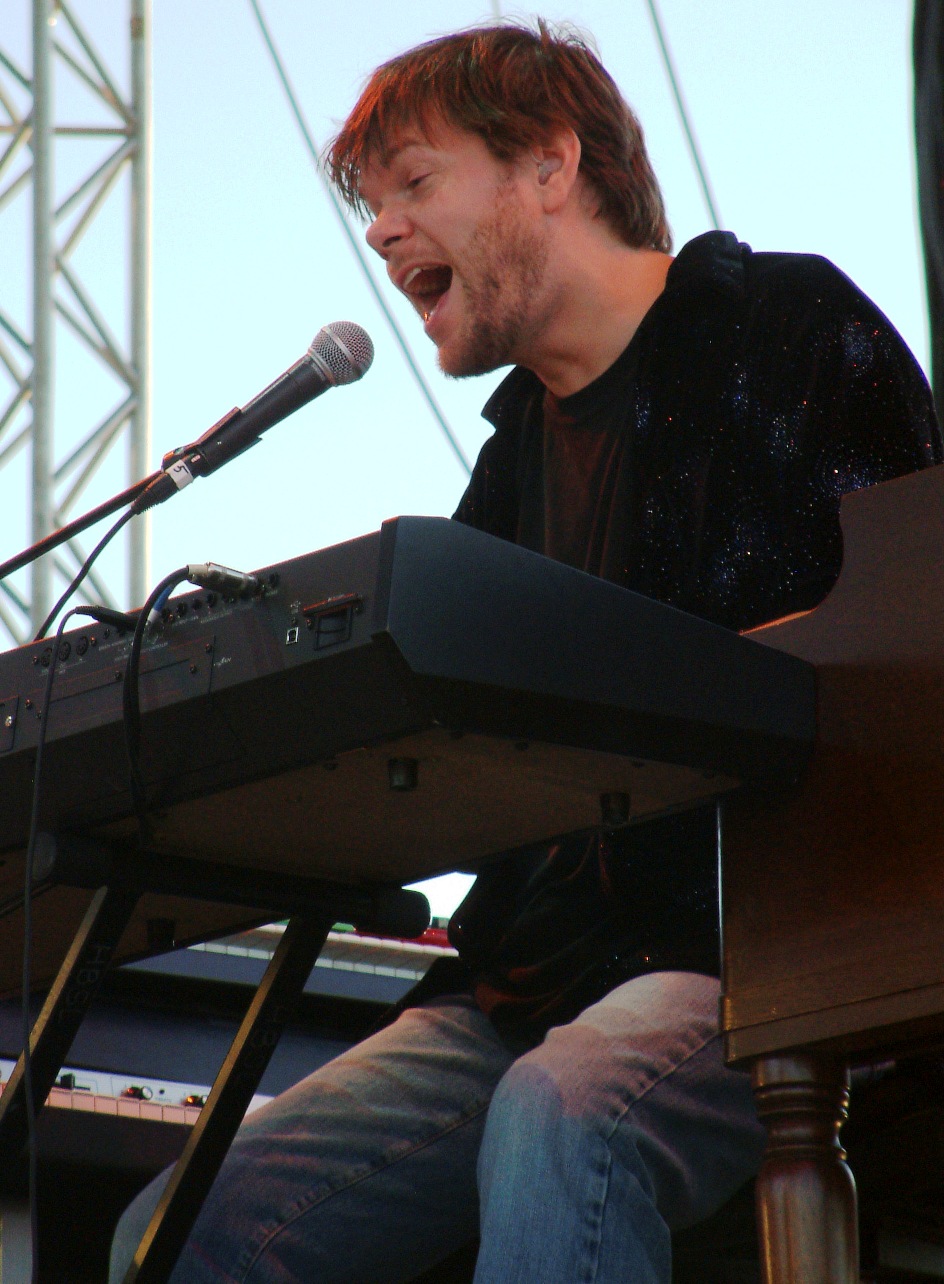 But the album is awesome. I've got a lot of special guests. I've got Dominic from Big Gigantic. I've got Bonnie from Elephant Revival. You know Elephant Revival?
GW: Oh yeah.
KH: She's going to sing on a couple of tracks with me. So I'm getting special guests and doing a lot of new material. It'll be awesome.
GW: Well it seems like you're always getting new players and everybody together. I recently checked out the collaboration you did as Incidental Animals, with Jennifer Hartswick, Dan Lebowitz, Steve Adams and Dave Brogan. It sounds like you have a very full plate between your band and String Cheese, but what do you see happening with them in the near future?
KH: I would love to make that happen again. The tour was essentially put together because we were all invited to play a friends wedding in NYC and we said, 'well, that's a great lineup,' so we did a five day tour. So, we learned each other's songs; I basically shredded on ALO songs for two weeks, and they worked on some of my songs and we played some of Jen's songs. The chemistry was amazing. They're a great crew of musicians and a just great crew of people, and I'd love to bring it to Colorado, at least. But no album plans or anything like that. I think right now we're just trying to make it happen again in a live performance setting.
GW: Speaking of Colorado, I believe I read you're from the East Coast originally, correct?
KH: Correct, from Baltimore.
GW: Baltimore, that's right. So what brought you out to Colorado and how'd you link up with the String Cheese guys?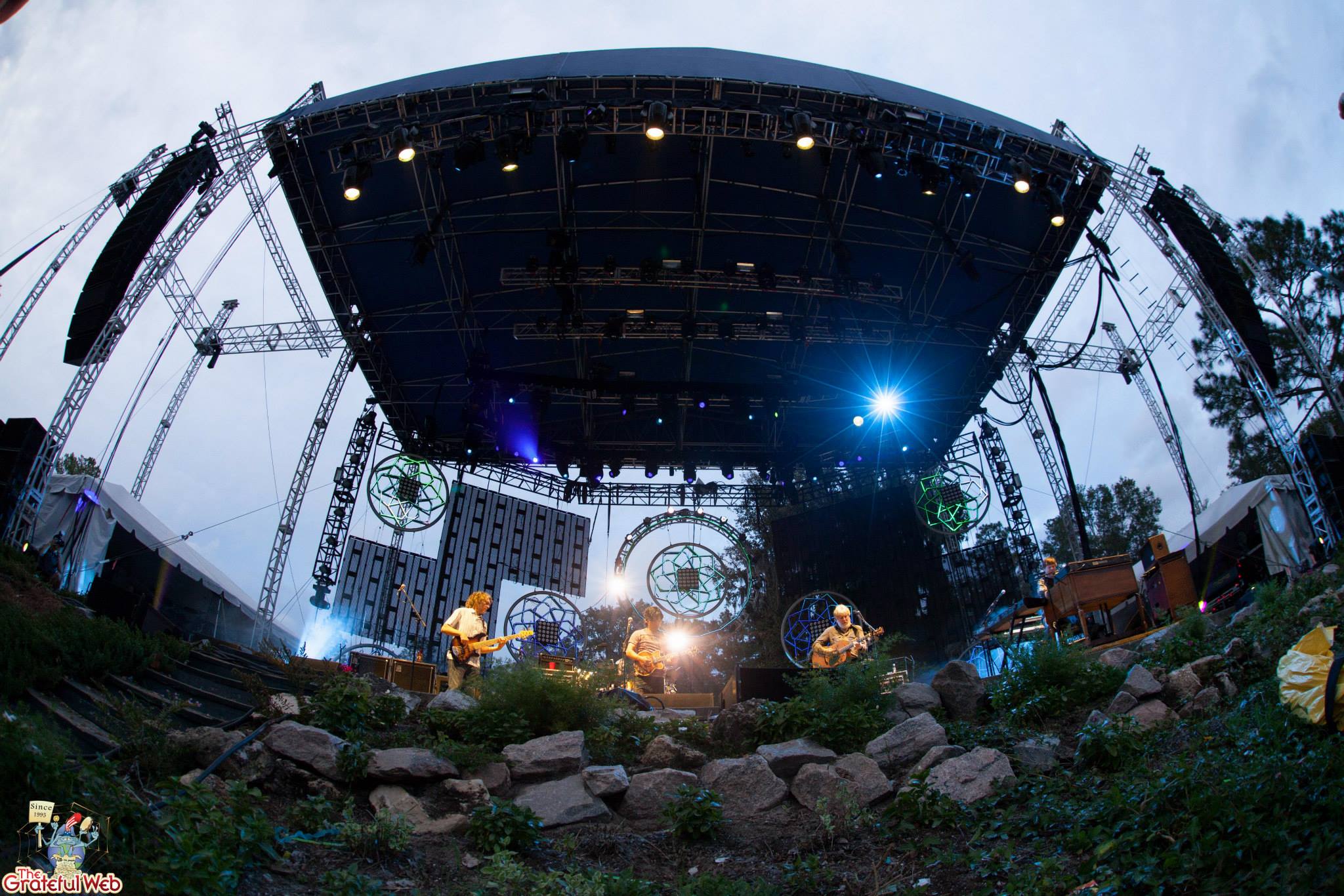 KH: The String Cheese guys. Strangely enough, I had been coming out to Colorado for many years, and I helped build the Colorado Trail. There's like a volunteer thing you could do in the late eighties or nineties or something, I don't know, I forget when it came out. But I would come out and just work a week or two on the Colorado trail and I just love this area, and I actually came out to maybe study forestry and become a forest ranger, ironically, but I finished up my jazz piano degree in Baltimore, and I said I'd just go for a Summer, and that was twenty years ago that I only came for the summer, and I haven't gone back. I didn't become a forest ranger, but I did hook up with String Cheese. My band was opening for String Cheese and they asked me to sit in with them that night, and I haven't not sat in with them ever since (laughter).
GW: Well I'm happy to say that I think you chose the right path playing music instead of becoming a forest ranger, not that it wouldn't have been a great path, but I think things have worked out rather well for you.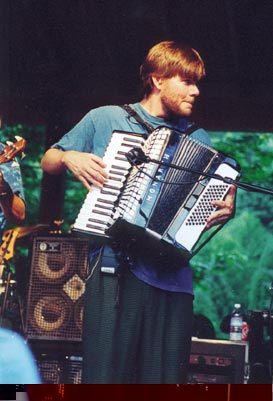 KH: Yeah, it's been great. One other thing I can say about keeping my plate full, is that I've been working with this amazing band from Ft. Collins. I'm producing a band called Euforquestra, do you know Euforquestra?
GW: I do, I've sold merchandise for them a couple of times.
KH: I'm producing their disc and we're almost done. It was a great experience getting in the studio and helping them develop songs and develop hooks and work on great vocals and getting grooves right. It was pretty deep, it was very fun.
GW: So you said you're producing them, are you on the album at all or just nurturing them through it?
KH: No I am playing on the album, I think I play a couple of times. They threw me in the studio and had me do an organ solo on one of their songs. Their material is really strong, I'm super psyched for them and it's going to be a really great disc.
GW: I've seen them a couple of times, always entertaining. I'll keep my eye out for that. Looking back on moving out here all that time ago, coming up on twenty years of String Cheese Incident, you know, minus those two years a couple years ago, what do you look back on and feel most proud of over the years?
KH: Um, in what cheese has done?
GW: Yeah where the band has done over the years, maybe the more memorable experiences.
KH: I'm really proud that we were able to keep it in-house, not sell out to any major record labels or go down any commercial avenue. I think what we do is unique in the fact that the music we play is maybe not accessible to people who listen to pop music but we've been able establish a great family of fans around us, that respect the kind of music we play, so I'm proud of that family we've built over the years.
GW: So you'll (SCI) New Years Eve run this year in Broomfield, at the 1st Bank Center. Three shows with a plethora of guests, including Bootsy Collins, The Flaming Lips, The Del McCoury Band, and Karl Denson.
KH: Yeah! Plus lots of other things that I just found out about so it should be awesome.
GW: There are so many talented groups; the possibilities kind of just seem limitless. Are there any of those bands that you're looking forward to seeing that you haven't seen before, and can we expect any collaborations with those guys?
KH: Well, let's talk about it. We could get Bootsy to come play some bluegrass with us, I was thinking.
GW: I mean, that would go over just fine, I'm sure.
(Laughter)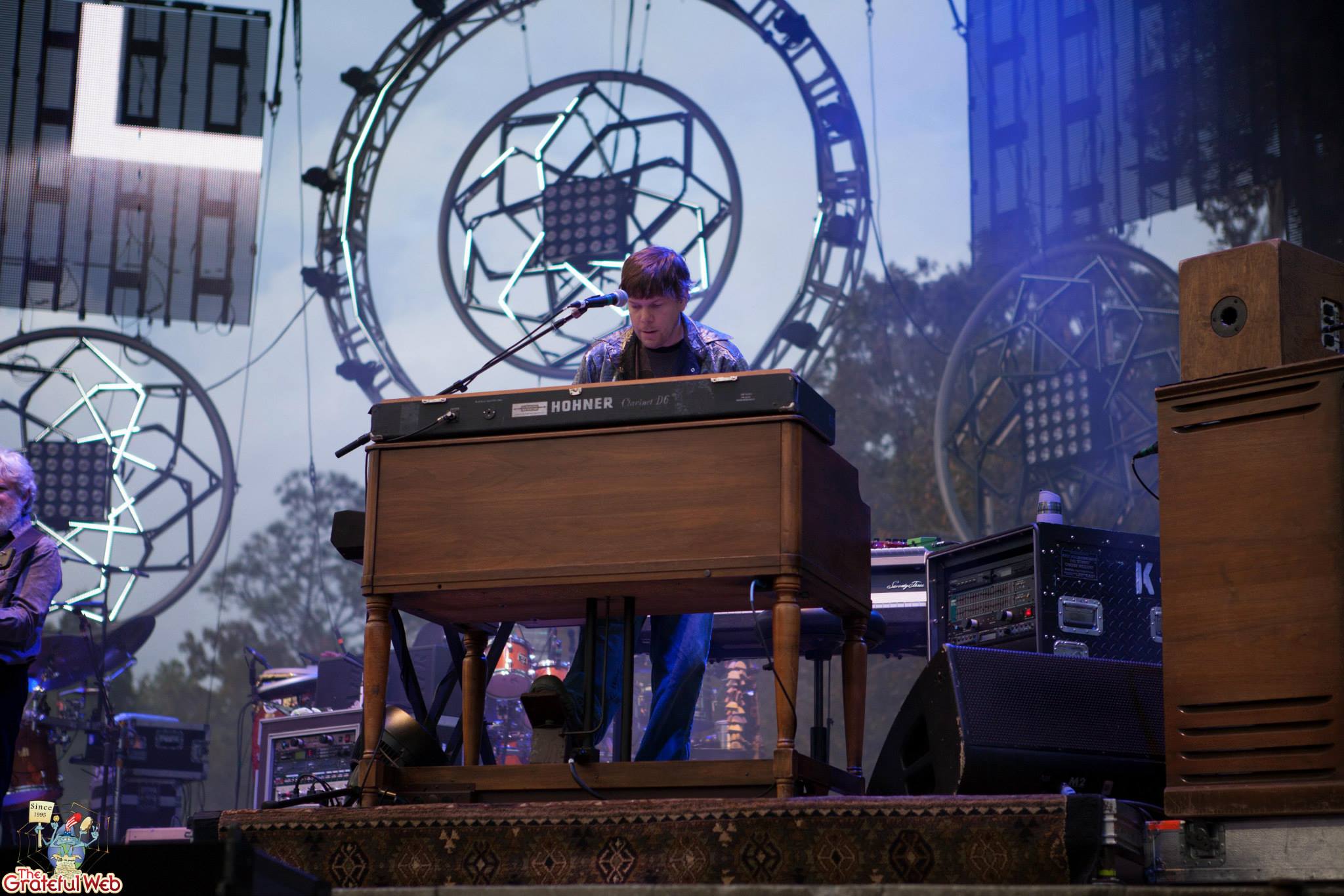 KH: I have yet to see Bootsy so I'm psyched to see him, and I'm actually looking for a parking spot right now. I'm going to String Cheese rehearsal. We are deep in rehearsals and we're going to kind of figure how everything is going to lay out for the three days. We have a lot of material to collaborate with so we need to figure out how it's all going to happen. But we're excited, but as of now I think it's going to be a surprise to us and you (laughter).
GW: So you guys have that going on, it's the twentieth anniversary, obviously a huge deal, and after that you've got the International Incident taking place in Riviera Maya, Mexico and your band, Kyle Hollingsworth Band, is on the bill, I noticed. Will that be the same lineup that you have going into this weekend?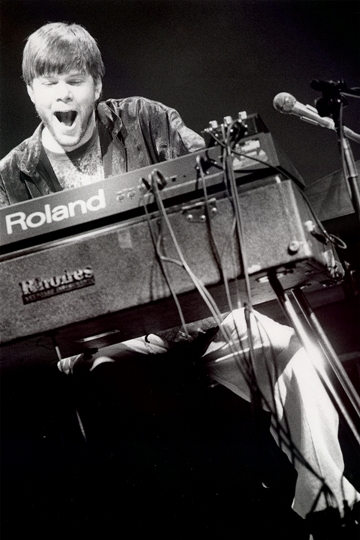 KH: Yes, yes, hello! Dream lineup in Mexico! I'm excited about that it'll be fun. The whole Cheese experience down there is going to be great. We haven't done the whole international incident in, oh, ten years? First one we did, was it Costa Rica?
GW: I know that was on the list.
KH: It was Jamaica and 150 fans showed up and we were super psyched. That was in '97 or something and the next year we went to Costa Rica and more people kept showing up and then Mexico and Hawaii. So it's nice to come back to it.
GW: Yeah absolutely, it's nice to get out of the cold and go to the warm for a little while.
(Laughter).
KH: Well it'll warm up this weekend and I'm hoping that some of your fans listening will come join the Funk with Lettuce and I get to do my own thing on Saturday: two full sets with Jason Hann as well so it's going to be a good weekend.
GW: And you have Grant Farm opening on Saturday at Hodi's, right?
KH: I forgot that, that's right. That makes it even more exciting for me.
GW: Yeah they're great. I remember when you introduced Hoopla, one of the beers you helped craft, at what I believe was the first Electric Forest. What are you working on thee days beer wise and what got you into the whole brewing concept.
KH: What I'm working on now is pretty exciting. I'm making a beer with Stone, out of San Francisco, and I'll be making a bomber with them coming out in conjunction with the my CD, at least the first single of the CD, will come out with a bomber from Stone. It's pretty huge I'm super psyched. It's actually me and the main guy at Stone, Greg, is also a musician. So the owner, Greg, is going to play, we're going to write a song together, and Alice Cooper's guitar player will join us as well. So it's pretty serious, three of us working on a beer together and releasing it in a bottle and that's in March. Another single will come out with Hoopla, which comes out in May, and I hope to have another beer for the final single and then have a brew fest around the CD release. So it's pretty much a beer CD. Every song will have its own beer (Laughter).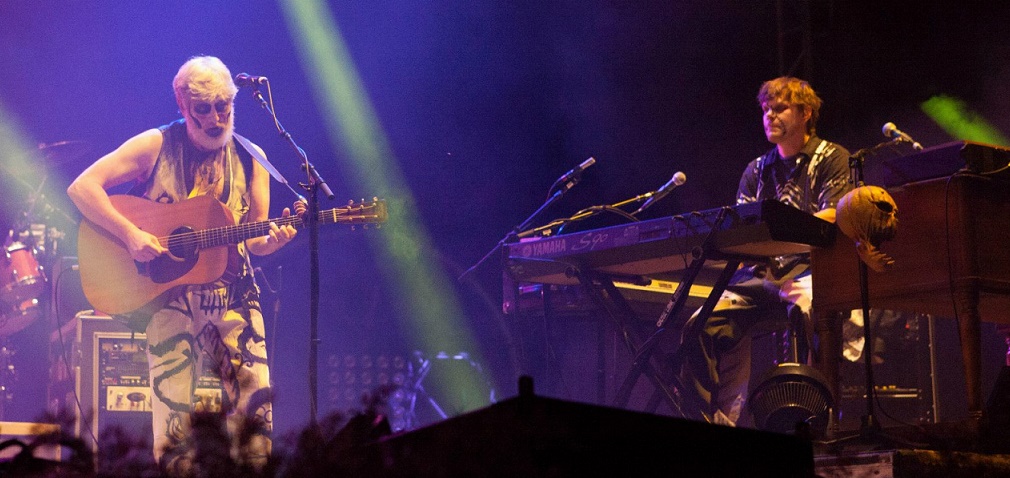 GW: (Laughter). It's like a dinner pairing when you go to a restaurant and they pair a wine with your meal.
KH: Exactly! So that's the idea and we are trying to make it all happen, but it'll be fun.
GW: Will the brew fest you mentioned be going down in Boulder again?
KH: I think it will. We just wonder what the best situation is for a CD release party, so we might move it someplace better for music as well. But I always push for any festival, whether it be a beer festival or music festival, to be outside in the summer time. Just being outside, playing music and drinking beer are my favorite things to do.
GW: You really can't beat that, can you?
KH: No.
GW: We'll alright, Kyle, that sort of wraps up everything I wanted to cover, is there anything you'd like to add about the upcoming shows this weekend or anything else coming up?
KH: I think I'm all set, John, thanks for taking the time to talk to me today.
GW: Thank you, I know you have the rehearsals going on and you're busy.
KH: Walking in right now.
GW: Cool, take care.