Scott Guberman has been a professional rock pianist for years now. He's Deadhead thru and through who first saw the Grateful Dead in the Brent Mydland-era and never looked back. Destiny brought Scott and his wife out to the San Francisco Bay Area to inevitably become an integral part of Terrapin Crossroads musical community. For the last couple of years he's played countless (maybe he's keeping track) shows as a member of Phil Lesh & Friends, another Lesh fronted band Communion, and many other Dead-oriented continuation bands. Before an exciting upcoming national tour with his own band, Guberman had a chat with Dylan Muhlberg regarding his own long strange trip, and why the Dead's music continues to thrive.
GW: You're from Long Island, New York, as I understand it. What musical influences were part of your childhood? When did you first take to playing piano?
SG: When I was growing up there was always a piano in my house as far back as four or five [years old.] It wasn't until much later that I started taking lessons. I certainly enjoyed teaching myself up until then. The music I was into then was always rock 'n' roll. I started out on AM stations if you can believe it. I had a small AM radio I used to listen to IMUS WNBC in New York. It had popular rock 'n' roll. I dug it.
My parents listened to a lot of classical music, which for some reason I never got very turned onto. I've really enjoyed popular rock 'n' roll as long as I can remember. But high school was when I discovered the Grateful Dead. That just changed everything.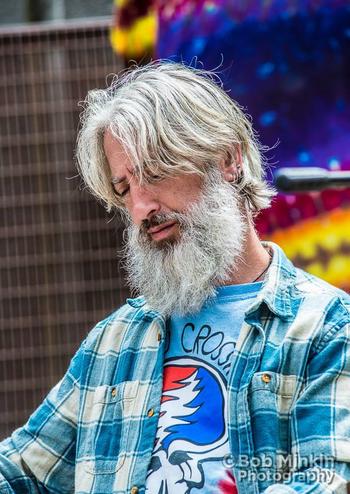 GW: It's one of those things that's definitely beyond description.
SG: For sure.
GW: When was your first Dead show? What was the situation?
SG: I can't remember the exact date. But it was in 1988 at that Madison Square Garden run. One of those 9 night runs.
GW: September 1988?
SG: Yes. It was a fantastic show. It was something that changed my view on the Grateful Dead, really. You see, a few of my friends and I used to go to see whoever was around, if it was on the weekend. I think the week before we saw Grateful Dead we saw Motley Crue at Nassau Coliseum. [Chuckles] For us, it was any other show. My friend offered me a ticket and I said, "Sure, I'll go." What I knew about the Dead at that point was from my older cousins. It was the only the beginning of my junior year of high school. My cousins were older and got to see Grateful Dead in the 1970s.
They bought me Shakedown Street album for my birthday. It was probably my fifteenth or sixteenth birthday. I remember thinking it was an odd mixture of country, rock, and disco, and wasn't sure what to make of it. It wasn't really my thing, so I put it away in my drawer. That was my impression of them until the saw that show at 1988 MSG. A big part of the experience for me was that we decided to take mescaline on a whim. We had this idea that the Grateful Dead had some sort of psychedelic relationship, and we thought we'd be the only ones tripping [Laughs]. Like, don't tell anyone. Before long we realized what was happening, that this wasn't some country-disco band that I thought but a modern psychedelic experience. It was an interesting time of my life. Meanwhile, I was discovering the relationship between playing piano while using marijuana and LSD. I was unaware of the whole psychedelic experience that had happened, at that point totally uneducated about everything. Maybe I was lightly exposed thru The Beatles' Sgt. Peppers Lonely Hearts Club Band, like everybody else. Still, to me that was older stuff and I was into synthesizers. So [Grateful Dead] really nailed that for me.
GW: It was the ethereal live experience. The Beatles were the dynamic studio band that popularized psychedelia in rock music.
SG: Absolutely.
GW: And also there's a big difference between any of the eras of Live Dead versus hearing an album like Shakedown Street, from the heart of their slick studio late 1970s.
SG: That there was it. It was a welcomed change from what I expected. Like you noted The Beatles were an album band. Of course I also listened to Pink Floyd but to me they were also essentially an album band. The only psychedelia I could find was stuff from way back ago, where the keyboards were a Fender analogue. Here I was discovering digital synthesizers and MIDI at the time and thought, wouldn't it be great if a band emulated the psychedelic experience in a modern way with synths and MIDI. The Grateful Dead were in the height of that by the time I saw them in 1988. And so it began.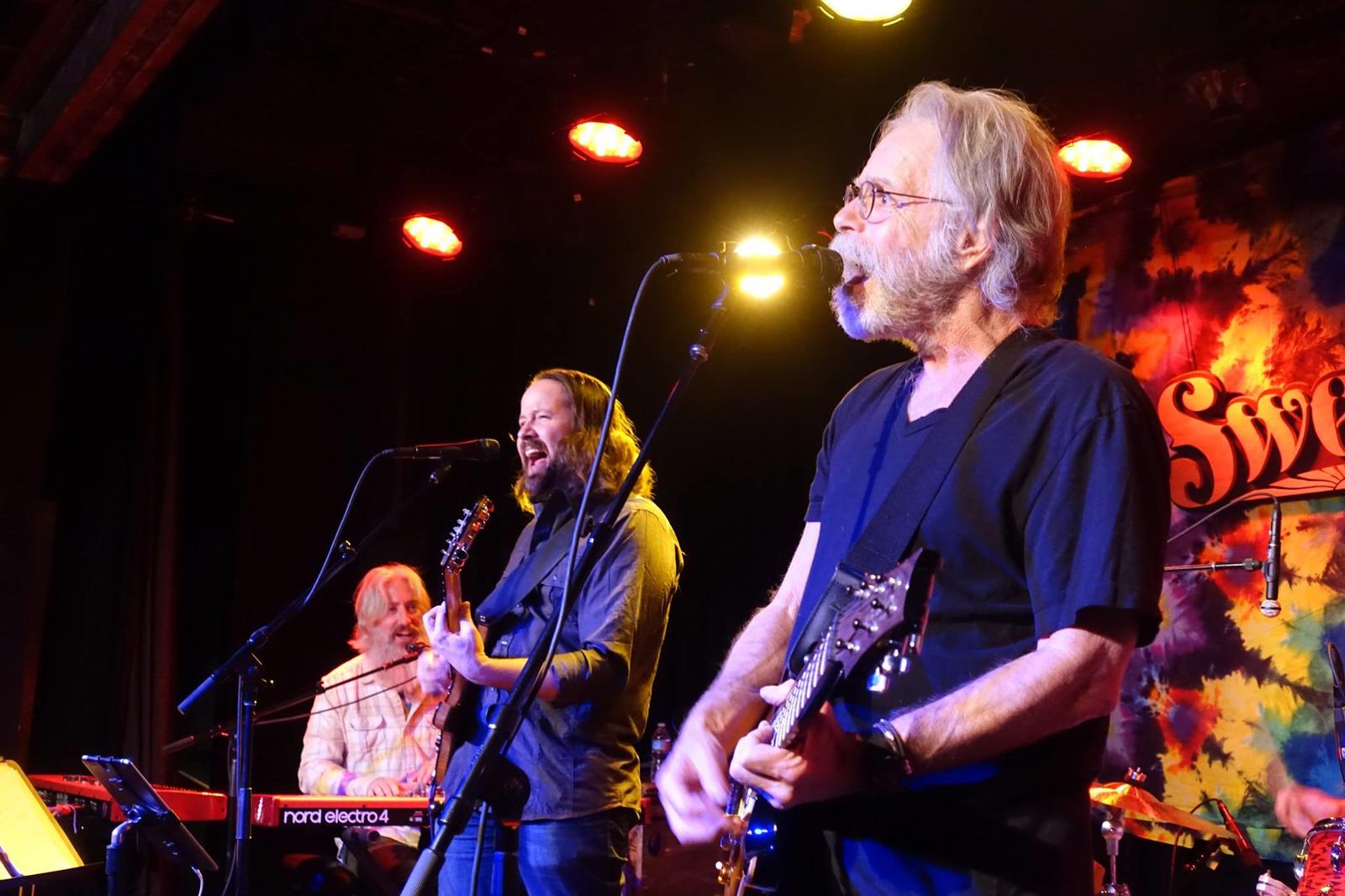 GW: It's an aspect of the band that casual fans might not understand, which is the sheer technical genius of the Dead and the wizardry involved. Like Bob Bralove and everything he did for the band and their instruments. This was a band connected with its audience on a level unparalleled. Your roots are in rock. But it's hard to deny the mode of exploration and improvisation comes from a jazz sensibility. Have you since studied or been inspired by any particular figures in the jazz world?
SG: Yes. I did listen to jazz as well back then, it just wasn't quite as in the forefront as my connection with rock. I certainly gained an appreciation for the jazz that also inspired the Grateful Dead. I love Miles Davis. I find [that music] very interesting, even though in the end I still prefer melodic rock 'n' roll. Stuff that sounds pretty with harmonies and can "get out there" while still eventually returning to that melody.
GW: As if a rock song was a rubber band and you could bend it as far out as you want. It's cool that the Dead had one gig with Miles in 1970 at the Fillmore West. Davis, who ordinarily found rock musicians to be inferior and pompous, thought highly of Grateful Dead and he hit it off with [Jerry] Garcia. When did you move to the Bay Area? What beckoned you?
SG: Part of it was obviously my love for the Grateful Dead and the whole culture was out there. It is centered out here. It didn't mean that much to me until the time I hit my thirties. I saw the Grateful Dead again in 1990, and a few times between 88' and 90'. But something happened when I saw them on March 19th, 1990.
GW: Hartford.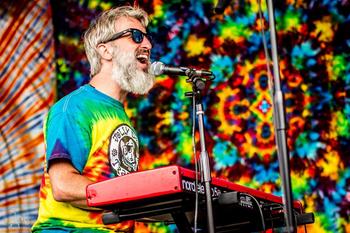 SG: Yeah. The best show ever. Everybody's got their opinion and I don't want to offend anybody, but to me that night I walked away knowing this was something I had to be a part of somehow. If not playing with the actual band, just growing to understand how to play the material and playing it with others. It became very important to me. My dream was to play to this audience and become involved. I remember reacting very emotionally to Brent [Mydland]'s death later in 1990, but it gave me a gut feeling I should reach out to the band. I did everything I could to try and get contacts and maybe a chance to audition, but it never worked out. They weren't very public and I couldn't get a managers number.
GW: No social media back then.
SG: Exactly. I was pretty much at the mercy of anybody who would give me advice. But anyway, back to your original question, my desire kept growing to be a part of that. I played in Grateful Dead tribute bands all along the East Coast, getting more familiar with all the material. I really locked in and learned and wanted to be with those guys, whatever I could do.
As the Internet came into play the world seemed to get smaller and I began to think maybe I could make some connections out on the West Coast. I tried searching on the web for work and still, nothing. I concluded that whomever these guys played with had one thing in common: they all lived in The Bay Area. At some point, when I was in my forties, I thought; what it is that life is really about? I knew if this was gonna happen, I probably had to be there. I heard stories about fans running into Bob Weir and Phil Lesh at the grocery store. I thought, if that were as close as I'll get I'd take it. A few factors held me back. It's an expensive place to live. I didn't really know about anything but Haight/Ashbury, San Francisco, which had obviously changed a lot. It wasn't the same culture. From the few times I vacationed it just seemed like it could never work for me. It also didn't seem like there was much in the way of Grateful Dead music going on out here.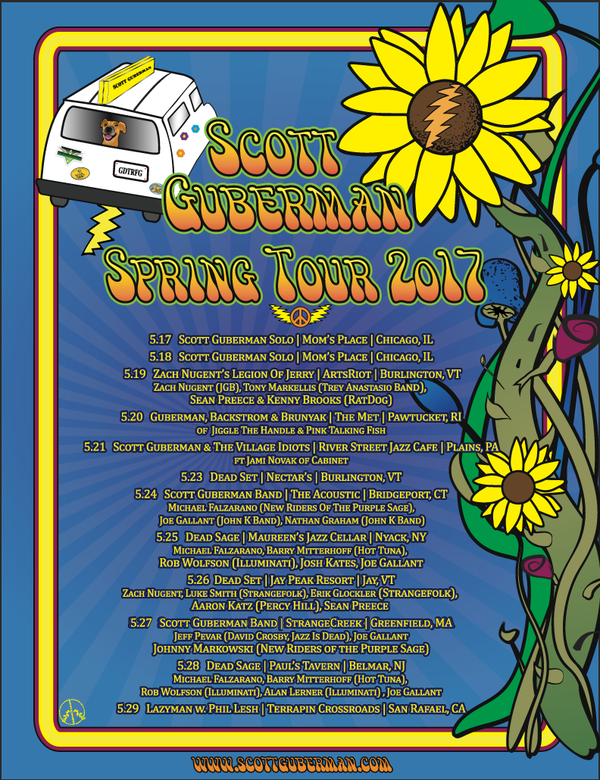 GW: Of course that all changed with Phil Lesh opening Terrapin Crossroads in 2012.
SG: So eventually I got married and my wife and I found out about Terrapin Crossroads and we knew we had to visit. At least I could get out there and maybe talk to Phil, maybe not. Who knows? We just knew we were going to check it out and have a good time. We booked our flights and looked online and sure enough were able to grab tickets to Phil's very first recreation show that he began as a celebration of the Dead's 50th anniversary in 2015. We really got lucky with tickets. When we came and saw our first show it was a 1965 recreation show. It was the coolest thing, and I wanted to be a part of it.
Phil was amazing and playing better than ever and the people he was playing with were also amazing. After the show Phil came out from backstage to grab some stuff and was willing to take pictures with people and sign autographs. We got in line and Phil said as we approached that we were the last ones. We took a picture with him and I gave him a business card. I told him this was what I had come here to do. "I came here to tell you that I'm alive and this is who I am. It would be a dream come true to play with you." His response was, "stranger things have happened," and we left it at that. That's how I got here and I luckily got to do it.
GW: It reminds me of the story of how Keith Godchaux met Jerry Garcia. Donna Jean walked up to him after a show in San Francisco in 1971 and proclaimed, "my husband Keith is your next keyboard player." All they had to do was hear him play and that was it. Phil has ears and clearly he liked what he heard from you. It happened very quickly too.
Back to Terrapin Crossroads, much of the music played in the Grate Room (main venue) is Grateful Dead oriented. Still, this is much more than simply covering the Dead, but a continuation of that spirit and community.
SG: It is interesting. If you were to compare this to other rock 'n' roll or other some other genres of music, it could be considered a "ghost band". The thing is that this music is so unique and has a life of its own. It wants to be performed a certain way, even though there's freedom in that. I don't think you could come to an end with this music, in terms of this is how start-to-finish the songs should be played. There is open-endedness within a certain realm that allows you to keep on exploring it again and again, yet the songs are still the same. There's no other music out there like that. It's really incredible. Somehow the material itself and the way the Grateful Dead decided to lay it out made it possible to remain open-ended.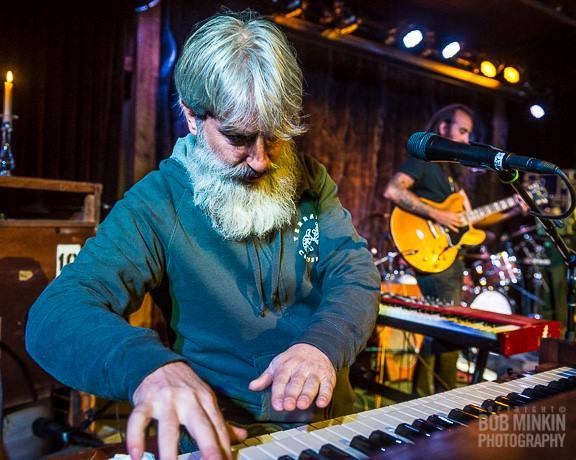 GW: It's this blissful déjà vu. Never quite complete and always begging for more elaboration. Another aspect of Terrapin Crossroads that's so amazing is how intimate the space is. Even Phil Lesh & Friends regularly used to play large arenas. So here you are, the right person at the right place, definitely during the right time. You've got an adoring audience and have an exciting upcoming East Coast-centered tour with your own band.
Do you see yourself pursuing touring on this scale more frequently? You play in many different ensembles out here in the Bay Area already.
SG: I see myself hopefully staying within the circle of musicians who play the Grateful Dead's music, especially out here in the Bay Area. I'm really lucky to have gotten involved with these guys. I do have my own band and we are touring this month. All that is really fun and interesting. It's fun to get out and play in other settings. It's a welcomed break from all the playing in the Bay, I'm excited to get out and play in other settings.
Ultimately my main focus is going to be playing out here, in the Bay Area, playing the music of the Grateful Dead with whoever is involved and whoever will become involved in the future. This circle will remain intact. I hope to be a part of it forever.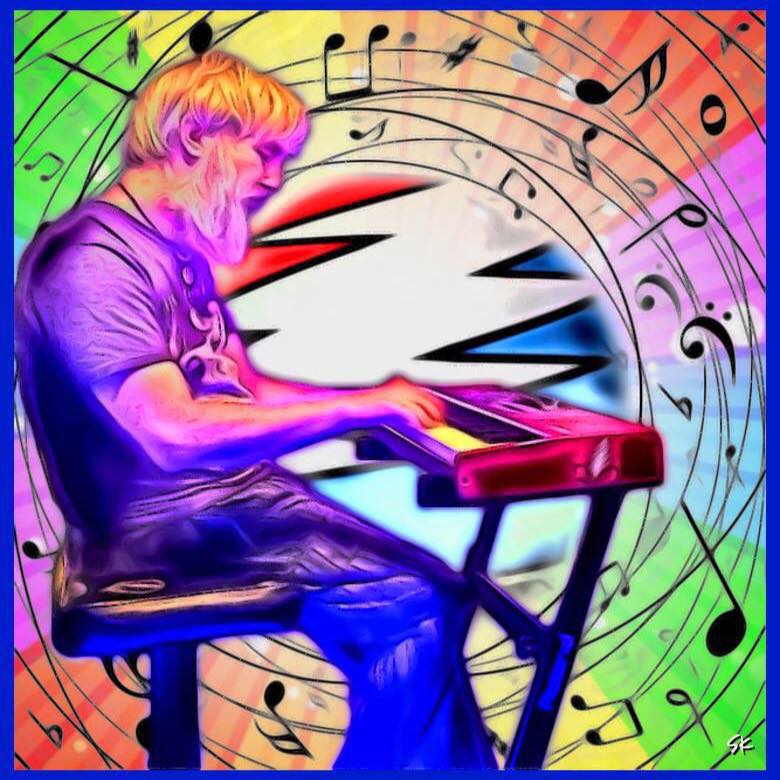 GW: It's a great scene out here for sure, especially in the North Bay. There are some great venues and a tight community.
So, Phil's obviously open to interpreting the music in many different ways. He's played with so many different artists since the Grateful Dead with Jerry Garcia. What is your experience playing with him? Does he keep it pretty tight when it comes to leadership or is it more situational?
SG: He is certainly a bandleader, in that he comes up with musical ideas and we do them. But he is open to our ideas too. We're looking to him as to when the next change in going to come or what he had in mind as far as the material. There's no doubt about that. Playing with him is everything I've ever dreamed of, and more. He's just the coolest guy. He understands so much about music. And he can be critical, but luckily he seems to really dig what I do. What Phil usually seems to concentrate on is the rhythm of the music, and that's something if you listen to the Grateful Dead, you'll notice that they're always toying with. To this day that's something he's aspiring toward, locking in with the drummer and getting in a groove.