Since his debut album Make a New World in 2010, guitarist, singer, and songwriter Steven Graves has built a solid following. He's released six studio albums and contributed to social awareness causes and charity. While some might find elements of country, gospel, or folk rock in Graves' style, his music is distinct beyond categorization. We're excited about the release of his newest album Mission Bell and are here to chat with him about what's current.
GW: Thanks so much for joining me Steven.
SG: You bet Dylan. Love what you guys are doing.
GW: Listening to your music there's clearly a wide range of influences with certain unlikely overlaps. Who are some of the musicians contemporary and past who inspire you?
SG: Musical influences throughout my lifetime have permeated my music from a lot of different places. When I was young I grew up on country music. My father was an avid fan. I got heavy doses of that when I was growing up. As a kid I preferred more Motown and then of course the Beatles. And then as I got into lead guitar it led me to all of the guitar heroes. Pat Travers, Jeff Beck, Eric Clapton, all of the guitar shredders. The heavy players.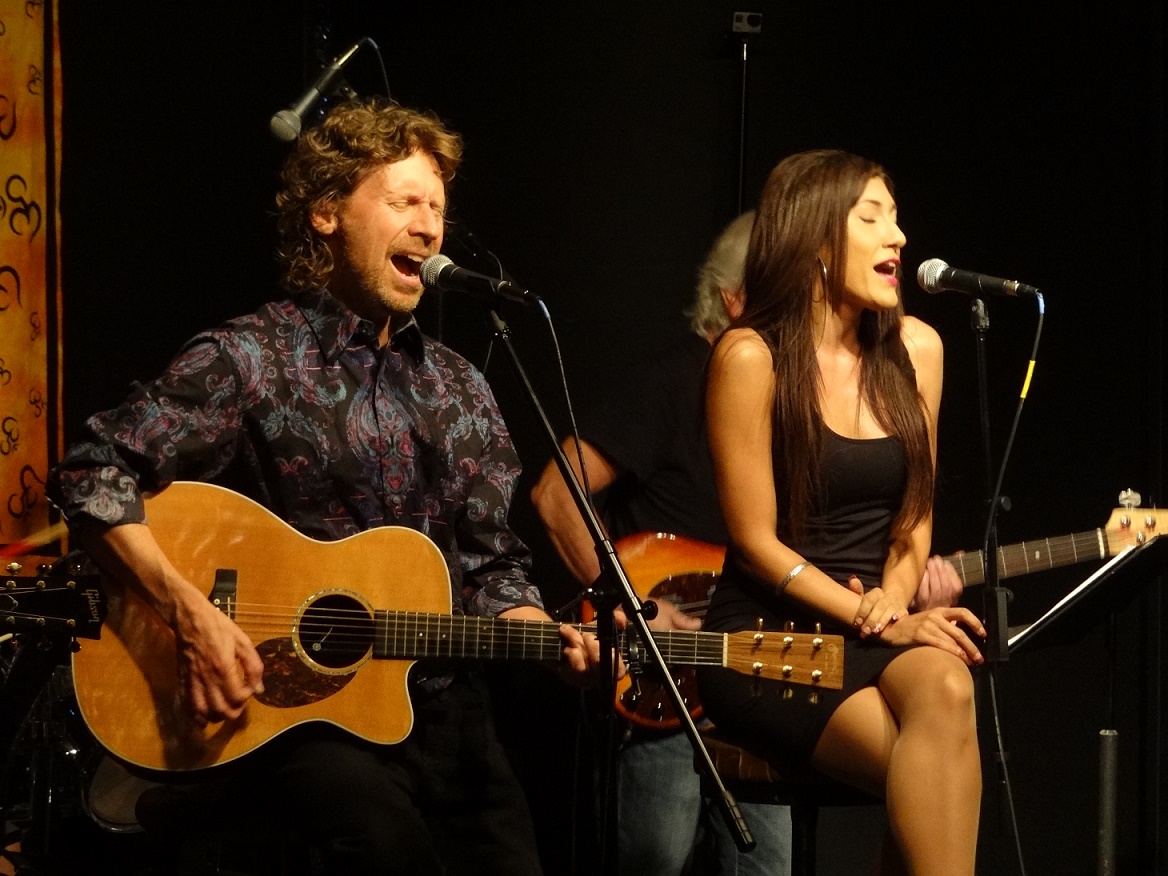 As I got older I began to appreciate the artists that were more in the songwriter vein, particularly those who were socially conscious, of course [Bob] Dylan is always at the top of the list. Those artists that were unafraid to provide commentary and insight into what was going on in the world always interested me and that has definitely shaped my songwriting too.
I love music that's both rocking and nurturing. Any guitarist from Jerry Garcia to David Gilmour or Lyle Lovett. More contemporary artists like Ben Harper, Jack Johnson, and the Subdudes appeal to me as well. Usually I prefer music that is less abrasive to the psyche [laughs], because I want the music to nurture me. That's what I hope to achieve through my music as well.
GW: And given your stylistic range, it doesn't surprise me that your influences are so diverse. So, there's this term that get's thrown around fairly constantly, Americana. Some might even be unclear about what that encompasses. Is it useful for you when describing your music?
SG: In general it's useful. Still I struggle with the idea of labels or even genres. I enjoy the concept of being your own genre. In a sense the Americana label is a catchall. There's a level of roots authenticity, maybe with a country-folk flair. It's about real instrumentation with an old school approach to songwriting. It encompasses a wide range. Robert Plant and John Mellencamp both count. Because lets face it the classic rock window has closed. And classic rock also labels musicians as part of the past. Americana is basically approaching roots from the contemporary.
I am grateful that there is still an appreciation worldwide for this type of music. It's based less on a commercial formula than an honest and organic musical expression from each artist! There's still room for individualism and uniqueness in Americana and I love that!
GW: A contemporary way of tying together what's distinctly American.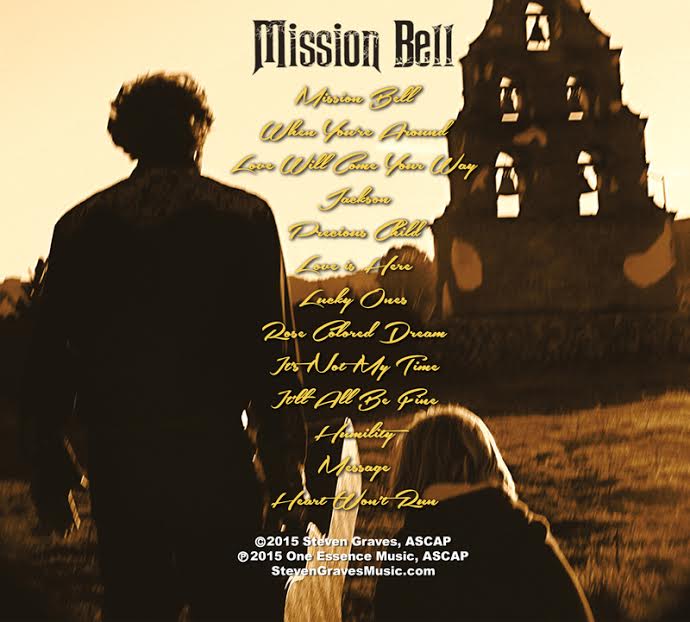 SG: I think it's a great thing. It's a place for people to appreciate real musicians, real songwriting, and an authenticity we've all come to identify with over the last many decades in the music that has shaped our lives.
GW: Yes! So let's switch focus to your creative drive. Creatively driven seems like an understatement. Six albums of original music in five years. Clearly you've been a musician for a while. What's your story of artistic fruition?
SG: Essentially I've been a musician all my life, but I started professionally in 2009. I'm 52 years old. What happened was I had stored up decades of music that needed to come out. It's been an incredible process of growth, personally and spiritually. I've been able to use the music to express and further discover myself. It's been great to watch the music evolve. I never really feel that I have too much control over the creative process. There's a mystical quality to songwriting. I have learned to tune into that pure space and gotten the idea down. It can happen anywhere. Driving along and wham-o, a song comes through! Maybe it's just a chorus or hook, or maybe an entire song.
I read this quote from Neil Young's autobiography that stuck with me. "Songwriting is like a wild animal. When you meet the new song you don't want to scare it away." And I feel a lot like that. When ideas come through I record it no matter how rough it is. If it feels good, I'll record it. If it feels good I'll keep working with it and it may end up on my next record.
GW: I can feel that a lot of these tunes have been with you for a while. Whether it is tracks from your newest album Mission Bell or previous. There's a wide range of instrumentation on this record. Acoustic and electric guitars, steel pedal, mandolin, horns and organ. You feature so many players on Mission Bell. Was there a core session band or did it vary track-by-track?
SG: Well I've been working with Dayan Kai since the beginning as my producer and band mate. Dayan is a brilliant musician; he's helped guide my career immeasurably. And my other buddy Keith Greeninger is a highly accomplished musician in his own right. Danyan, Keith and I co-produced Mission Bell. We have a core of musicians that have been both on my records and in my band. My touring band is featured on the tracks "Mission Bell, "Jackson," "I'll Be Fine," and "Rose Colored Dream." It was a melding of past musicians I have collaborated with and my current band. It was so great to have so much instrumentation, for example the mandolin, or the pedal steel. We recorded the record on analog gear at Keith's studio, which was great! And live in-studio, no headphones, no quick track and minimal overdubs. It's a super warm "fat" sounding record.
I also wanted to leave a lot of space in the music. Let it breath. I didn't want to put solos in every space. It has taken maturity as an artist to veer away from overproduction.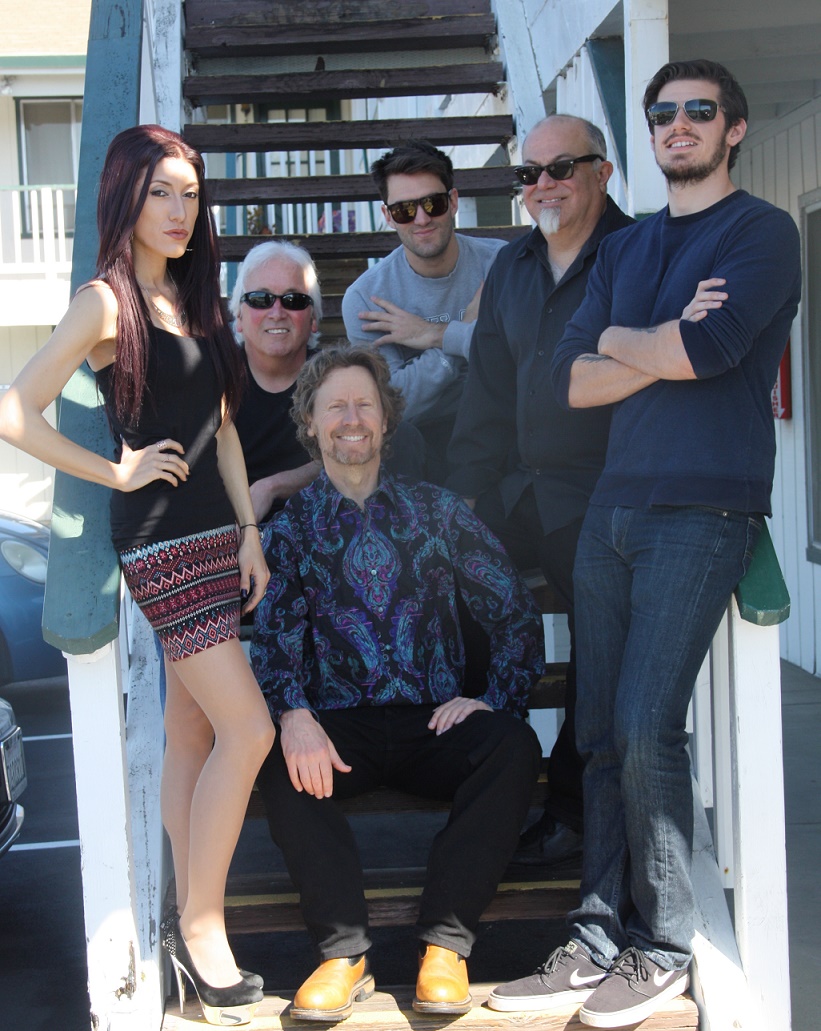 GW: Every track utilizes the elements. I really noticed the vocal work of Alysha Antonino.
SG: She's a phenomenal singer. She just kills it on "Jackson." And "Rose Colored Dream." We both listened to Mary Clayton's famous vocal solo in the Rolling Stones "Gimmie Shelter" and it just raised the hair on the back of our necks. It inspired her style on that track. She belted it and went for it.
GW: You've come a way with refining your band. How has your songwriting changed this time around?
SG: It's always changing. It's part of the musical journey. Just like you change as a person you change as a musician. My lifelong quest to discover my authentic self and a higher consciousness comes through my music almost as a living breathing entity.
On this record I feel that I wrote more metaphorically. I played more with the words. Because lyrics don't need to be sensible, just evocative. Ideas and words can flow together and all the sudden when you back away sometimes there's beautiful meaning there. It's less literal and more interpretive. So my approach was a little different this time around.
GW: It reveals itself in layers to you as a writer and to us. You've got a few upcoming summer gigs already up on your website. Any plans to tour more extensively supporting this new album?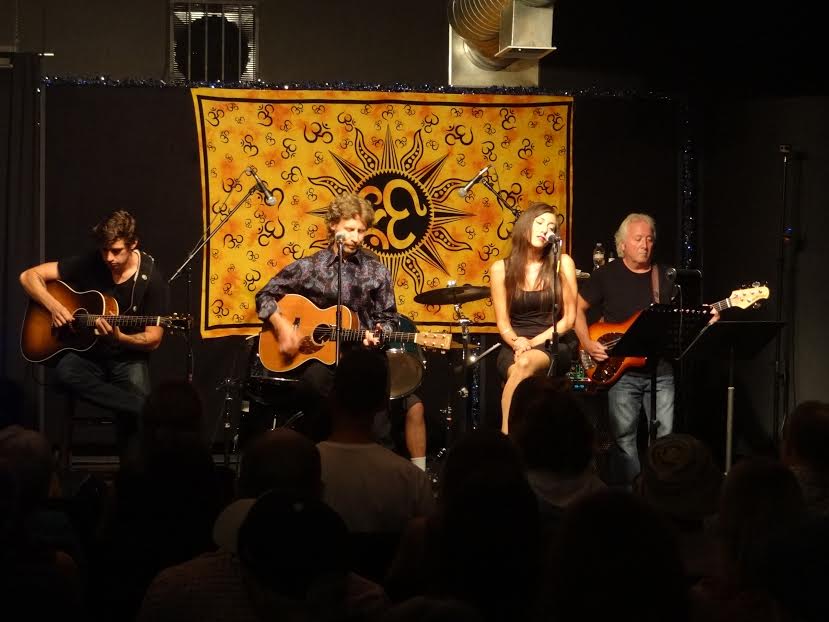 SG: We have a lot of tours developing. We're going to be playing Sutter Creek Theater in the southern Sierra foothills on Saturday, June 27th. We're working on a couple of other conjoining shows.  In July we're going to Arizona and doing several shows there. In August we're working on Los Angeles, San Diego, and Southern California. And we're even trying to get to the Mucky Duck in Houston, and play additional gigs around Texas. I love my current band and we're totally excited about taking it on the road. We're gonna try to get the music as far as we can while having fun in the process!
GW: And people are going to respond to the music differently in all of these distinctive places.
SG: That's what we hope for. So far our audiences have been amazingly supportive! It's all part of the magic.
GW: Thanks so much for taking the time to chat Steven.
SG: It was a pleasure Dylan.
Visit Steven's website at StevenGravesMusic.com for a copy of Mission Bell and info on upcoming performances