Leftover Salmon founding guitarist and vocalist Vince Herman recently joined Grateful Web for an extended chat about the past, present, and future. His musical personality has become an unmistakable trait in the longtime Poly-ethnic Cajun Slamgrass Band. Salmon just turned twenty-five years old and is celebrating with an exciting live release 25 and brand new beer collaboration with Breckenridge Brewery.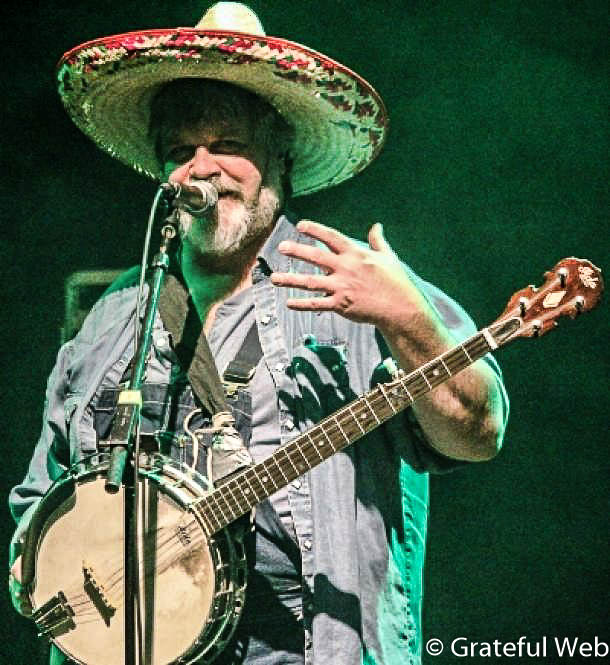 GW: Thanks for joining me, Vince!
VH: You bet! Festival!!
GW: (Laughs) Twenty-Five years of Leftover Salmon, yet when I listen back on classic recordings from the 90s, the core blend of styles and unique instrumentation was there early on. How do you feel the music has evolved?
VH: We started off a little more eclectic. We've had a number of accordion players over the years and that led to some Tex-Mex, Zydeco, Conjunto music even. Now that we're pretty much a hoped-up rock'n'roll bluegrass band, we don't really get as into the ethnic styles as we used to. But things should change in a band over twenty-five years and I guess they have.
GW: It's wild to think about the variety of musical settings that Leftover plays in. Anywhere from Nashville establishments, Telluride Bluegrass Town Park, and of course rowdy late-night hoedowns at music festivals. Does setting and situation change how the band plays?
VH: We always try to mirror where we are. Whether it is choice of tunes, styles, how aggressive or nice we play, or making up lyrics representing the there-and-now. We think music is kind of like coming together for church. You've got to relay the present every time you come to play. That makes it real-time. Be here now rather than be on your phone (Laughs.) There never used to be people on phones at gigs. We never even used to have phones on the tour bus. Things are different. These days there are so many distractions to take you away from the music. It's even more important to stress the here-and-now aspect of it.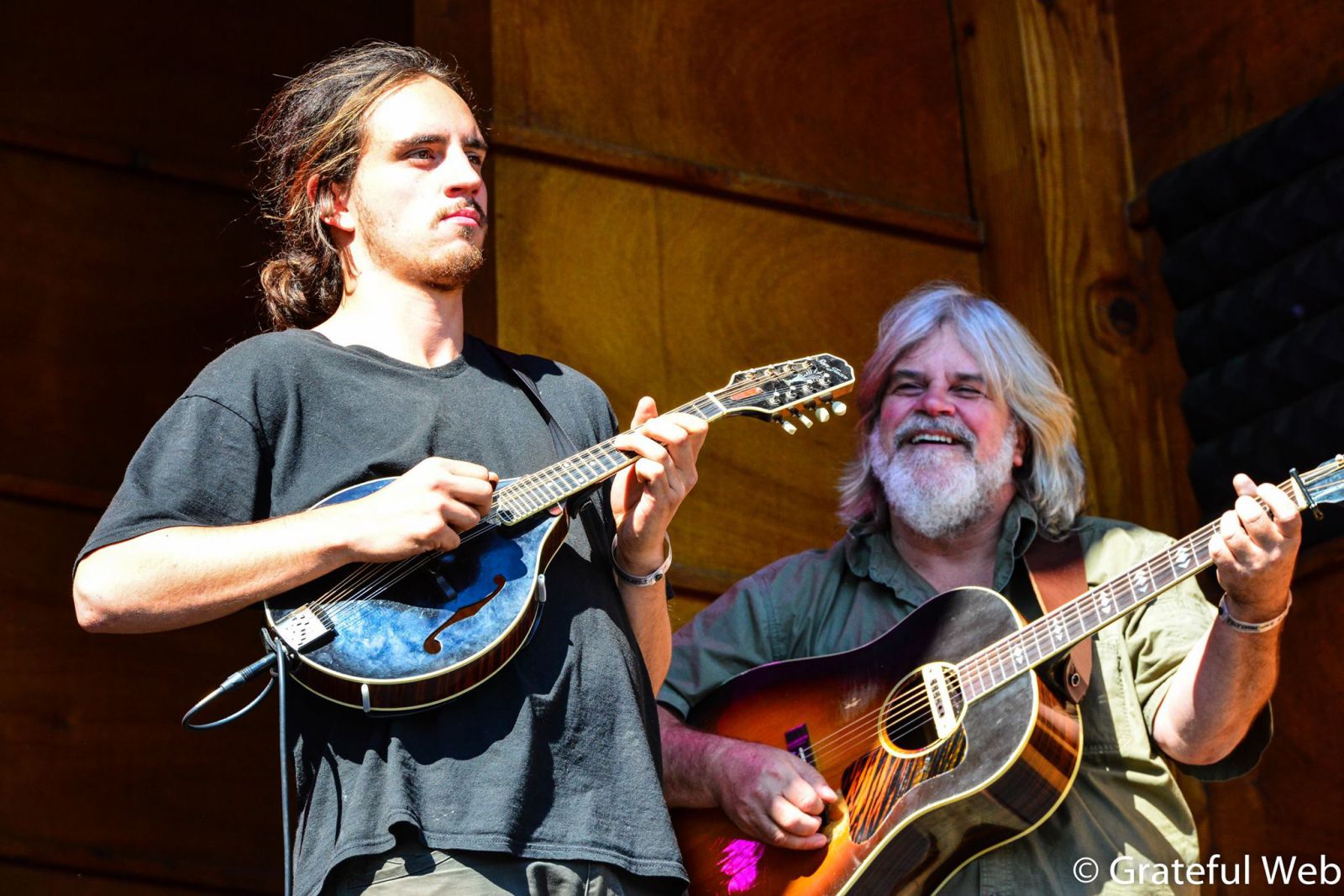 GW: And people that aren't even there in person can be there via social media or many other ways. A lot has changed.
There are so many different influences in your playing song-to-song. Who were some of your musical heroes growing up?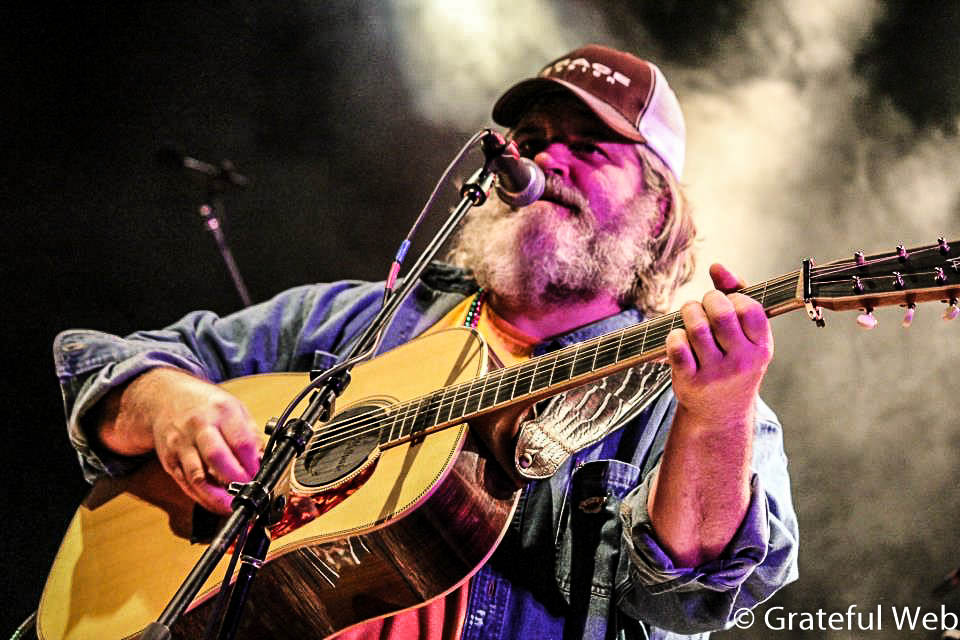 VH: Definitely Hot Rize and New Grass Revival. Those are probably the two biggest ones, John Hartford too. Growing up early on I was listening to Mo-Town, Stax Records and all that stuff. And then of course the British Invasion, Led Zeppelin, Traffic, and all that kind of stuff affected me. Then as I had my bluegrass enlightenment I became more obsessed with acoustic music and roots American styles; the rock'n'roll stuff kind of fell by the waist-side. Except for the Grateful Dead (Laughs). Somehow they maintained on my radar. As I grew up I got more into bluegrass and I lived in West Virginia for a while, got deep into it there. That stuff is still really what I listen to at home.
GW: Clearly you and Drew Emmitt have so many different influences that play into the music.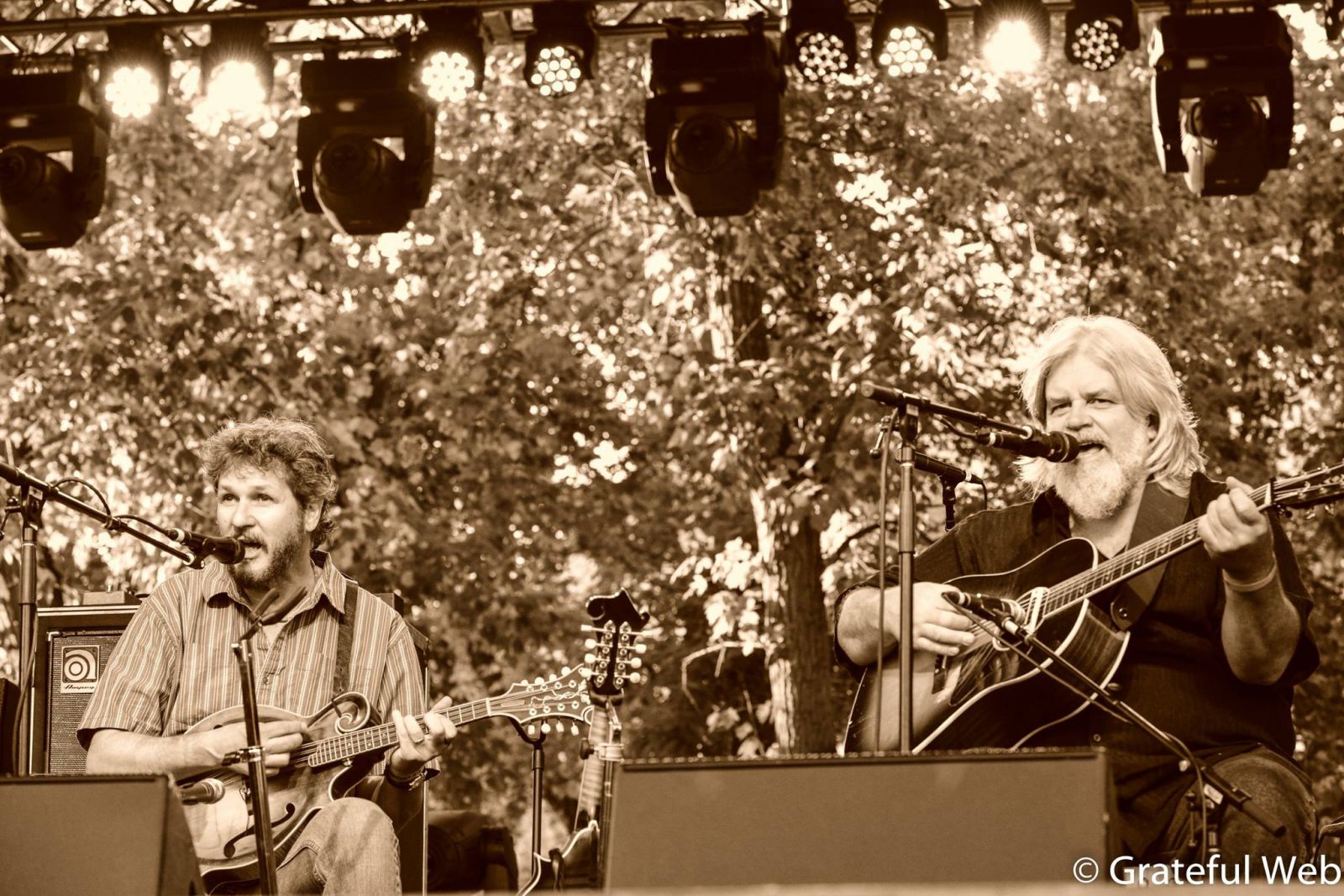 I want to dig a bit into the history of the band. In the March of 2002 beloved founding, Leftover Salmon banjo-man Mark Vann passed away. It was hard to imagine Leftover without Mark at the time. The band played scattered reunions in the mid-2000s but nothing like the heavy touring of today. What brought Leftover back to life as a full-on touring juggernaut?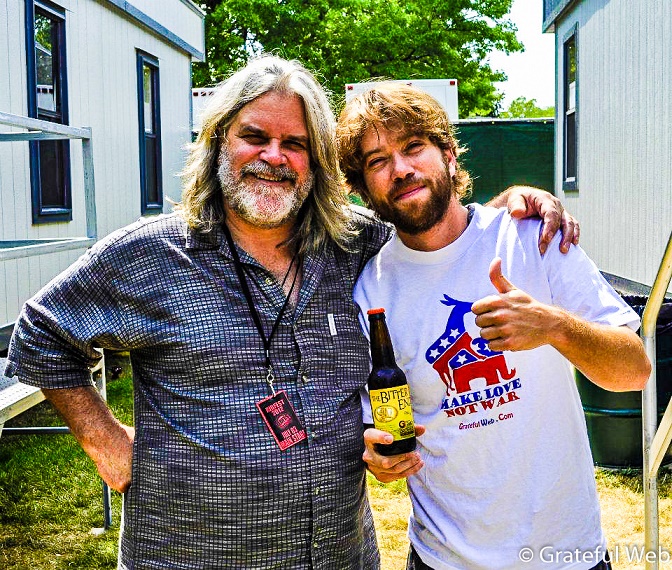 VH: Andy Thorn. No question about it. Drew Emmitt and I developed Leftover Salmon with Mark Vann. There were three of us with a rhythm section. When we lost the driving part of our tripod something was missing. When we discovered Andy we had a great time hanging with him and developing that simpatico. It was all back on from then. I really do have to put a lot of the reason we came back to it on Andy Thorn.
GW: Throughout the 2000s many gifted musicians sat in with Leftover, but contemporary it's tighter and more of a unit. It must be really exciting.
One of the more exciting musical developments in Leftover Salmon was the inclusion of a legendary non-official member, pianist Bill Payne. How did Bill discover Leftover? How did Leftover discover Bill?
VH: We first played with Little Feat in either 1993 or 94'. We'd run into him at shows and do shows together, and eventually, it led to Bill producing a record for us. As Little Feat took a hiatus and Bill was available we thought, maybe we should invite Bill and see how it goes. And he sat in then he became a member of the band for a little while. Now Bill has gone off to play with The Doobie Brothers. It was great to have him when we did.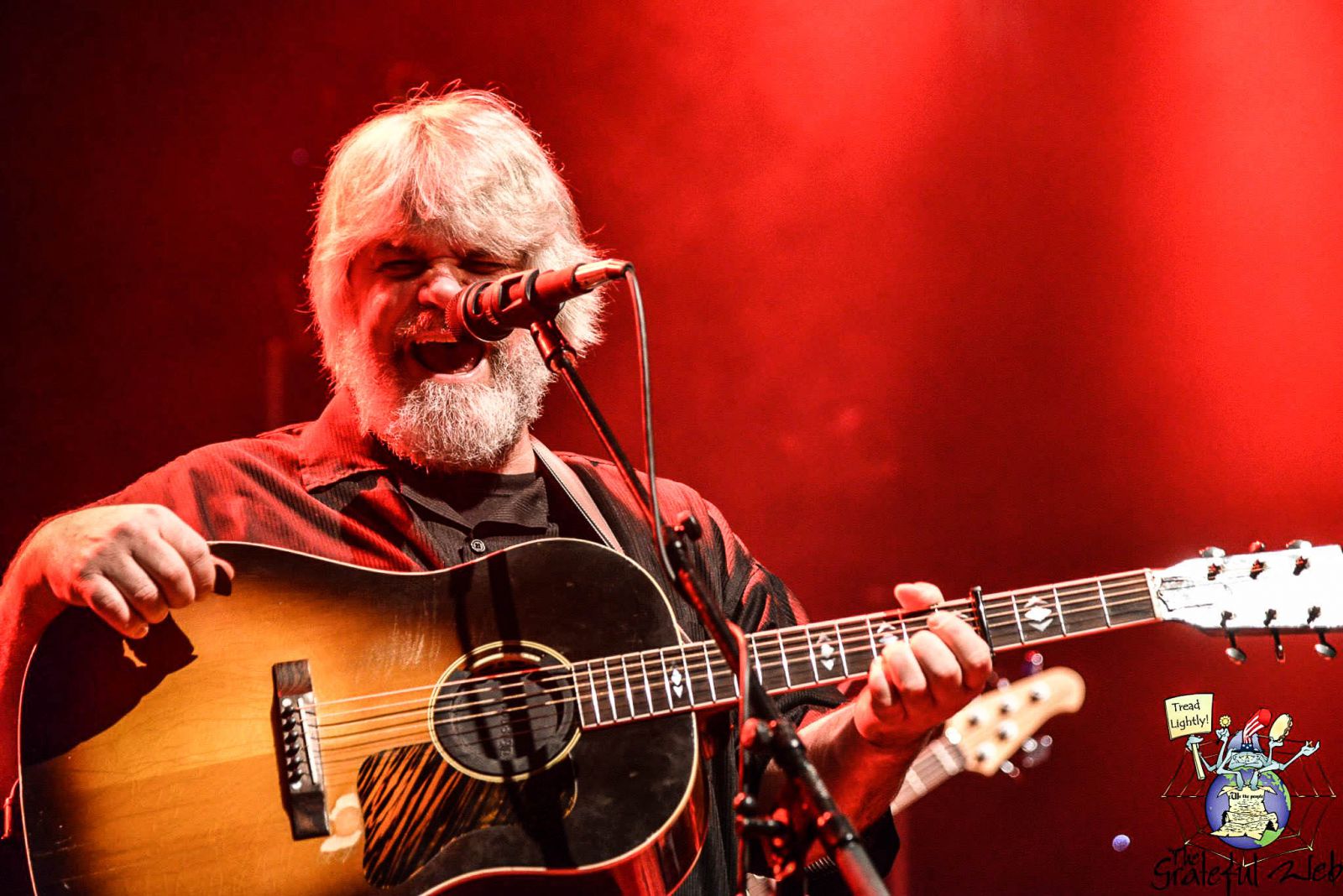 GW: That's the beautiful thing about Leftover is how adaptable the band has been. You also have this young drummer Alwyn Robison who has gelled well with the other seasoned players. What does he bring to Leftover? How has the band changed since he came around?
VH: With Alwyn bringing that energy into it and totally locking in with Greg Garrison on bass it's so rock star. It's solid and easy to play with him. We feel so lucky to have such an awesome rhythm section. He really works at his craft and has a brilliant career ahead of him. And he's 26 years old!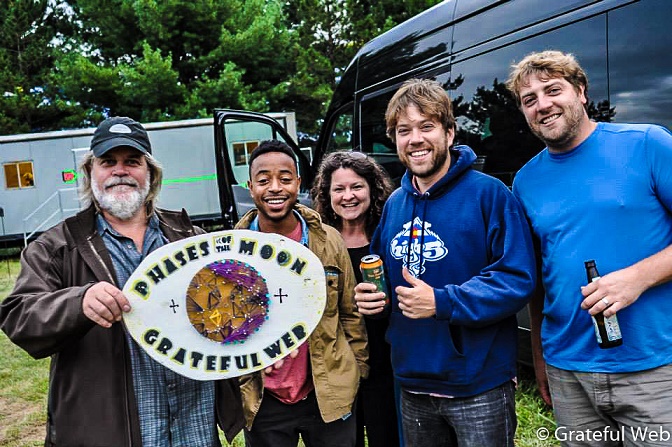 GW: Yeah along with Greg whose a fixture of the Denver Jazz scene. It's really the tightest I've ever witnessed the band.
Let's talk about the upcoming release of the live album 25. Where is the music from? Is it a compilation?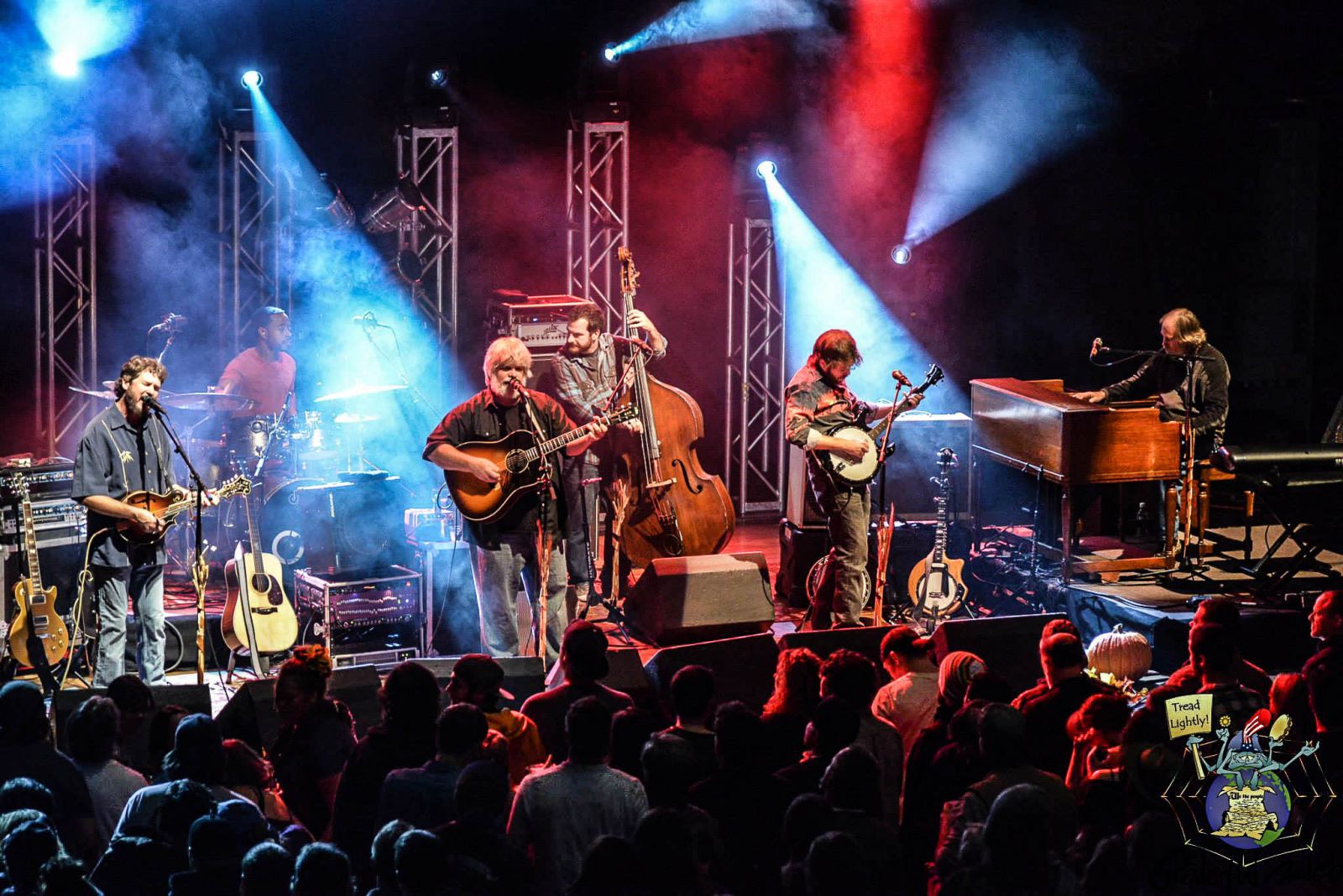 VH: Yeah. It's live stuff from over the past couple of years, most of it with Bill Payne. It was a document of where we are at year 25 in the band. It's some older and newer material. The sources of the tunes are from all over. It's kind of a snapshot of where we are in our twenty-fifth year. We wanted to get this moment documented and move onto our next studio record after doing that. We're really psyched about this compilation.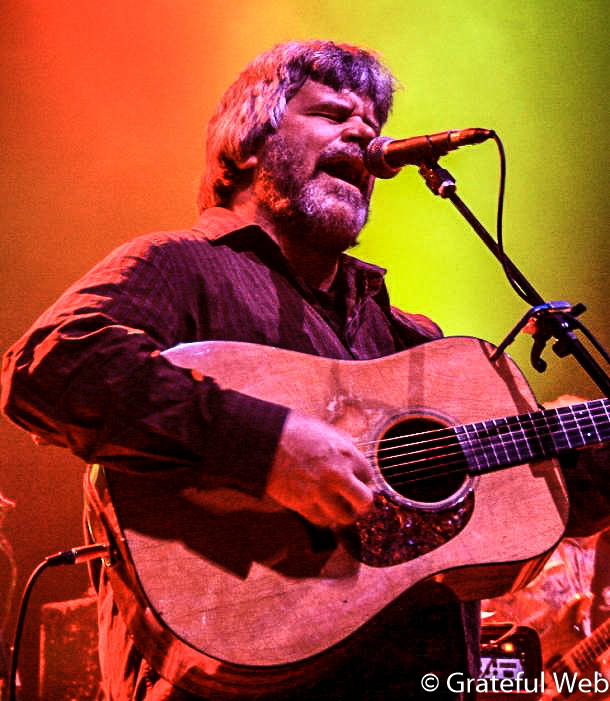 GW: Are you in the works of putting together or recording this upcoming studio album?
VH: Not yet. We're tossing things around and developing some material. Looking to make another record soon. The live one is what we're excited about right now.
GW: Absolutely. Aquatic Hitchhiker was a really strong album. Can't wait to see what comes next.
The celebratory live album is combined with Leftover's collaboration with Breckenridge Brewery. This November the brewery will release Silver Salmon India Pale Lager. Can you talk a little bit about this upcoming partnership? Did you have any say in the brewing process?
VH: We collaborated as a band about what we liked to drink. We're really looking forward to tasting it actually [Laughs]. It should be ready pretty soon. We're both twenty-five years old and we our evolution has gone on together. Great people. The brewing community is a lot like the music community where everybody kind of helps each other out. We've really enjoyed their company and thought it would be fun to collaborate. Putting the album out on a beer package seemed to be a way to get our music to people who otherwise might not be looking for it.
These days it's kind of hard to really get your music out there. It becomes more difficult all the time to make sense of a recording budget when people aren't really buying that much music anymore. Working with Breckenridge Brewery was one of the creative ways to get the record out there and have new people here.

GW: Who conceptualized this whole project?
VH: We worked with [Breckenridge Brewery] at some of our street concerts in Denver. We did a Mother's Day thing and a thing next to Cervantes. At these street parties, they would work the beer and we had a great time hanging out. We were scheming on what more we could do together and came up with this.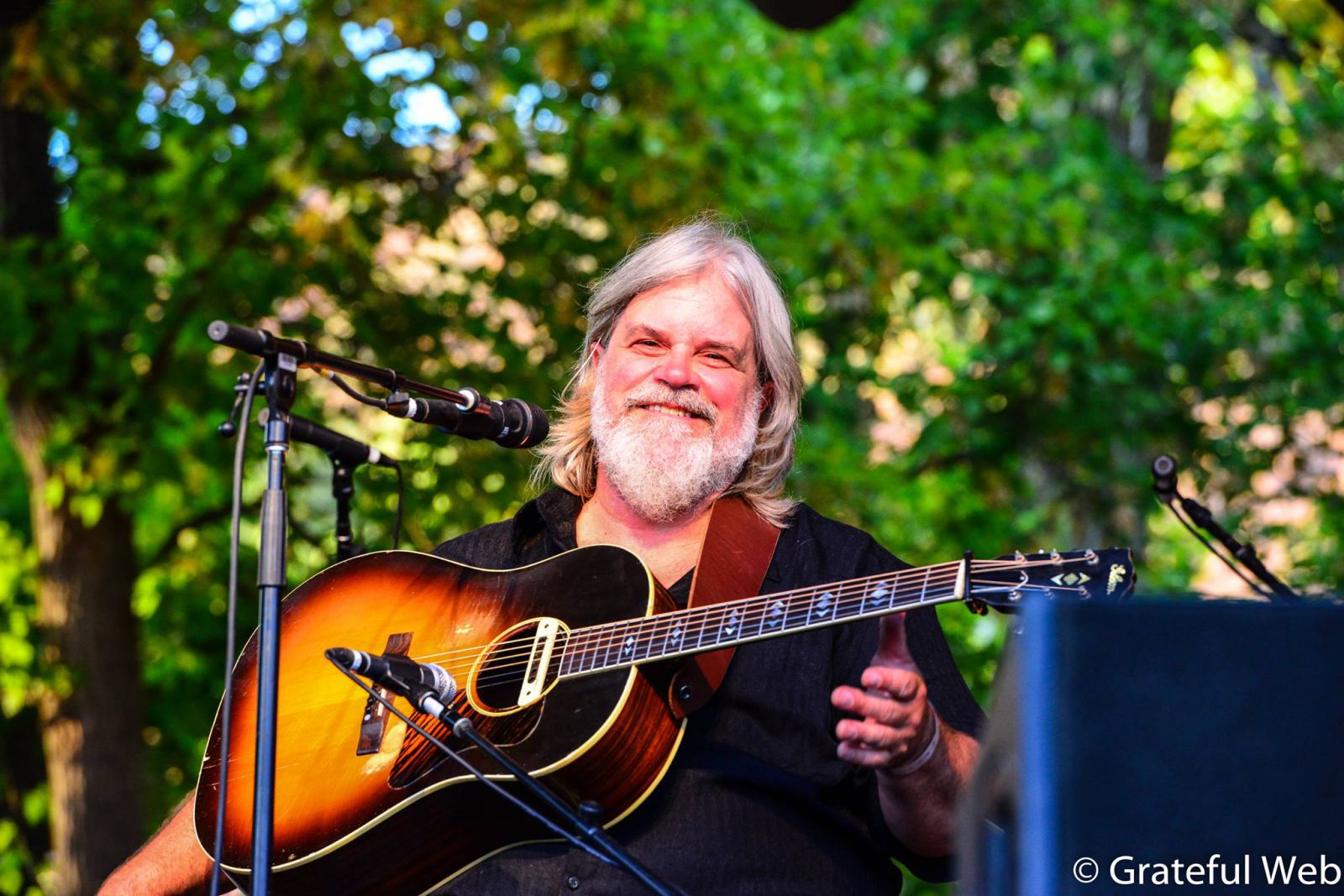 GW: Yeah It's a great way to commemorate Twenty-Five Years with two Colorado institutions.
You spoke about the shifting nature of the music business. Certainly, a lot has shifted since Leftover Salmon began. It's interesting to consider where people are even getting their music or if there's even a record industry anymore. How has this shift affected Leftover Salmon as a tour and as a business?
VH: We've never made a lot of money off of recording though it seemed to be easier to break even on it years ago. We've always made our living out playing for people. Within the idea of intellectual property whether it be books, music, movies, it's going to become an issue. It's a huge expenditure to make an album, movie, or spend your time writing a book over the years. Our culture has to deal with that issue or people are going to stop being able to do it. I don't quite know how that's going to work out.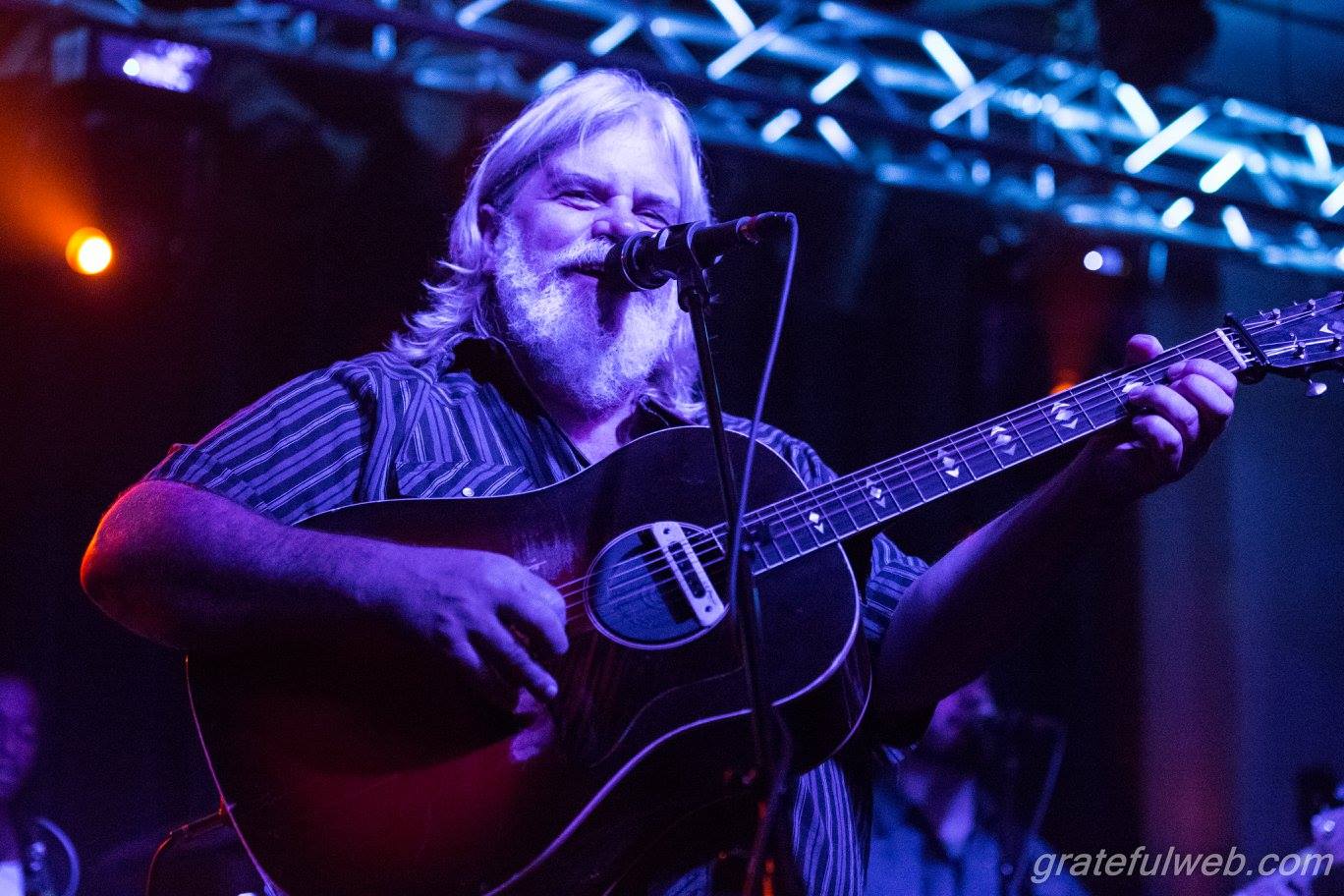 Luckily we can still go out to do live shows and people are still interested in doing that. Hopefully, the music maintains a big place in our culture because let's face it there's not a lot of places to gather. You got sports, you got church and then you got music. That's about it (Laughs). Then hopefully the music part of that can continue to provide a chance for people to interact with each other and form a community. That's essential to the human experience. Though the recording is becoming questionable live music still seems to be holding on strong and let's hope it stays that way.
GW: I think in some ways it's surging more than ever with festival concepts. There are many multifarious entities with the production and who else in participating besides the musicians. I see that evolving and growing.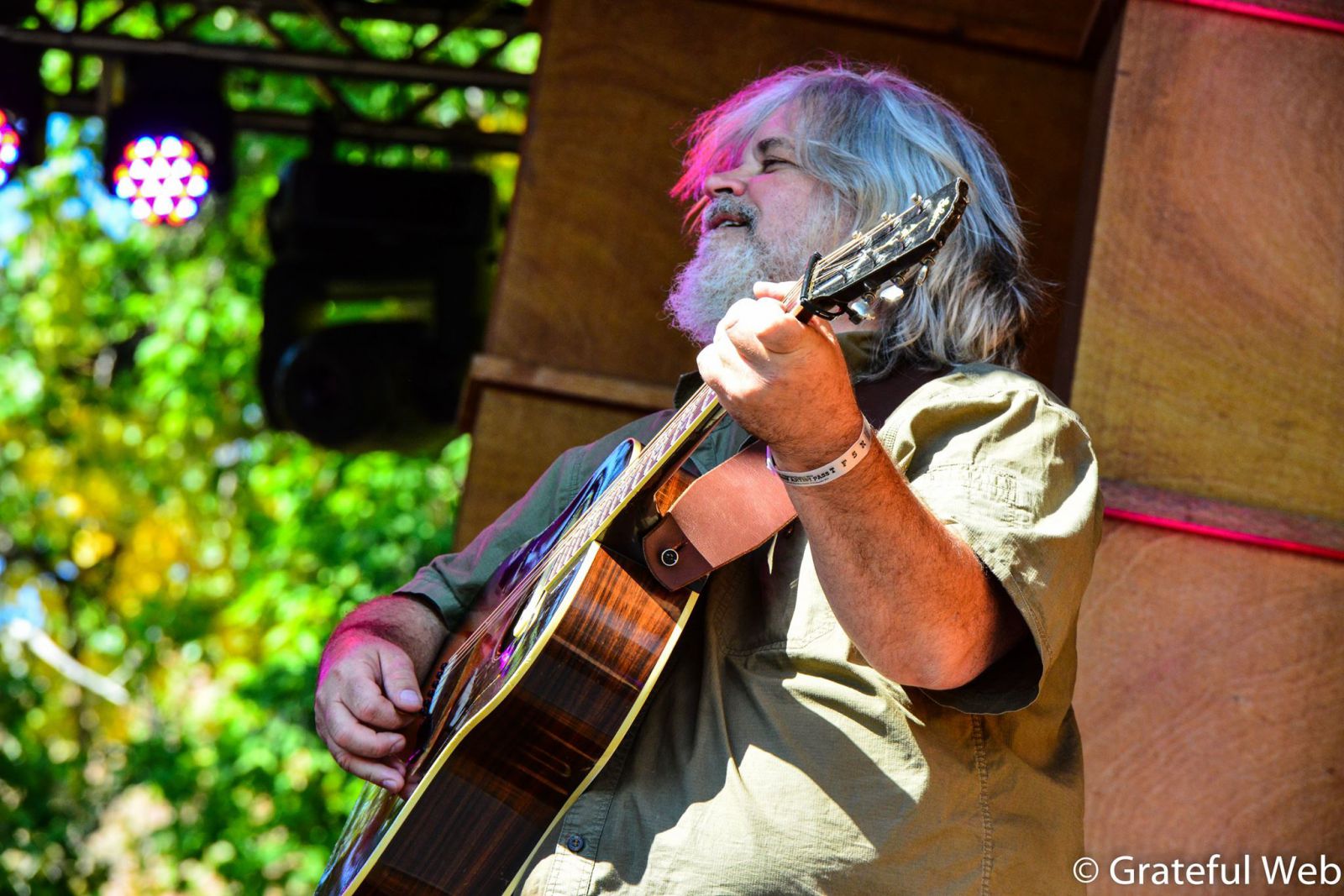 Speaking of which Leftover Salmon has really kept on it as far as new concepts and gigs. These Estes Park, Stanley Hotel shows are extremely popular with your fans. It sold out last year and it sold out again for this March. How was that collective experience?
VH: Absolutely man. The Stanley has been an amazing time, what an amazing hotel! And again it's that community thing. That kind of setting can really evolve deeply and be highly interactive throughout the weekend. It's really different to not be outdoors and at a festival camping in a tent. It's downright civilized. There's so much about The Stanley and of course the book and movie of The Shining. So many interpretations of what it's really about. It was really fun to have discussions around the bar about what that movie was really about. It's a fascinating time.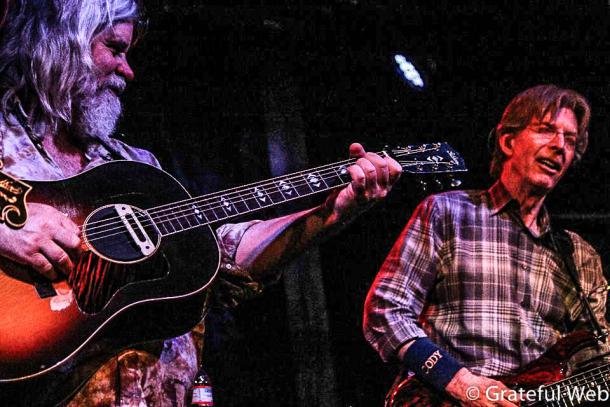 GW: It was an interesting intersection. Another interesting intersection was your recent gigs at Terrapin Crossroads in San Rafael, California. You've played there a few times but this occasion brought out owner and operator Phil Lesh to ramble with ya'll. Can you talk about rambling with the legendary Grateful Dead bassist?
VH: It's really a fascinating thing to be able to play with Phil. He's totally unique in his approach to playing and to ride that rhythm was something else. I saw my first Grateful Dead show in 1977 at The Stanley Theatre in Pittsburgh. To be able to experience in real-time how he moves music was just a thrill. It was a real joy.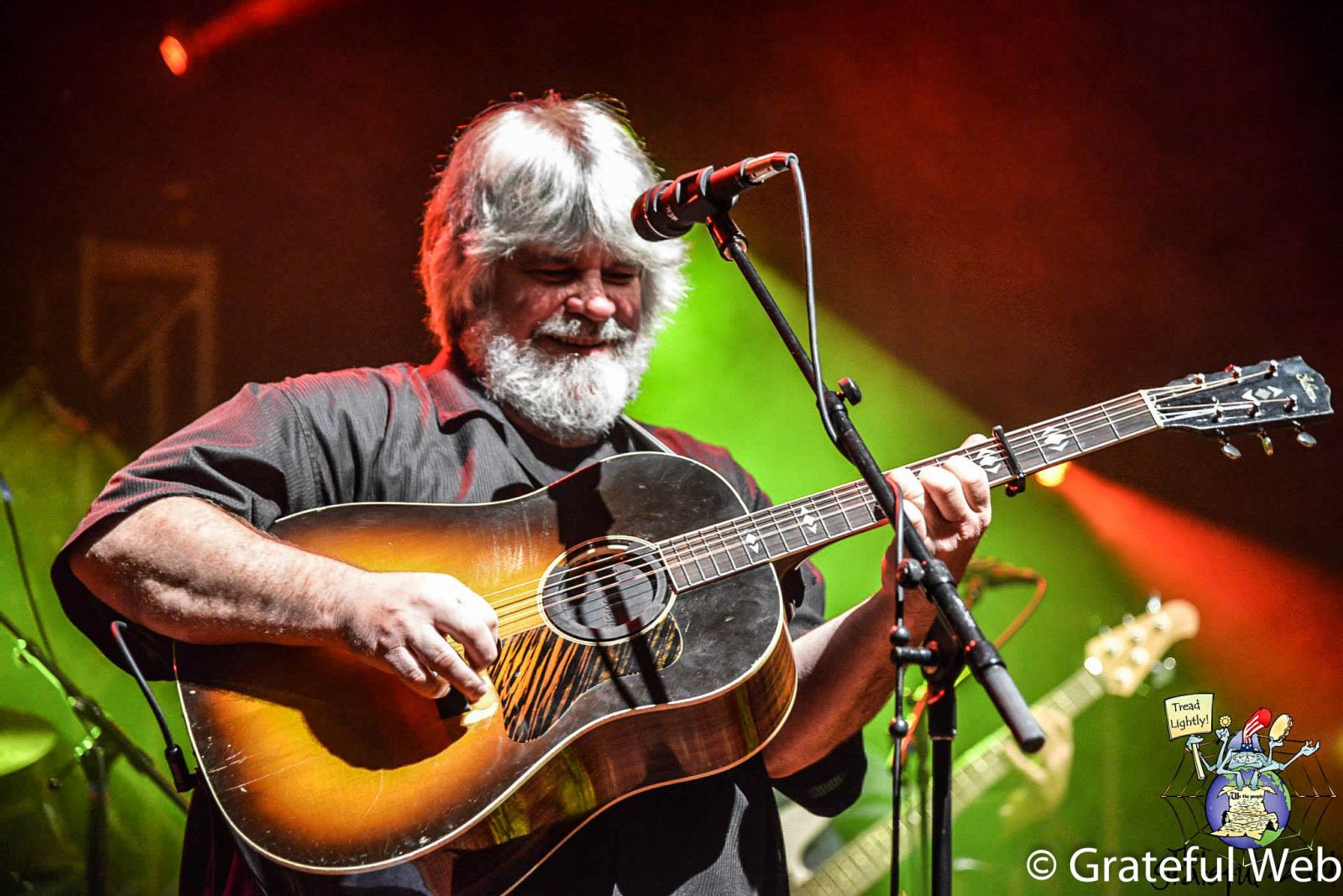 GW: Thank you so much for your time, Vince. Your music has really opened me up to so many different styles I wouldn't have been exposed to otherwise. Anything else you'd like to add?
VH: Thank you. Yeah, the night before Thanksgiving I'll be doing a benefit up in Rollinsville, Colorado for my buddy Miles who was a senior in high school last year who had an auto accident that left him paralyzed. So we are doing a benefit for Miles the night before Thanksgiving. And we'll be celebrating the next nights of course at the Boulder Theater with that great Boulder community. Come check it out.