Premier jamgrass group Greensky Bluegrass just finished their 2020 winter tour this past weekend, closing out with a packed show at The Tabernacle in Atlanta, Georgia. Onboard with them were hotshot psychedelic rockers Ghost Light, who had joined Greensky as the opening act for the entire Winter run. Grateful Web caught the two together during their northeast run, at Penn's Peak in Jim Thorpe, Pennsylvania. There's obviously a harmony between the Greensky Bluegrass and Ghost Light—this is the second winter season in a row that the bands have embarked on a multi-city tour together, and just like last season, special collaborations made a few of the shows extra special.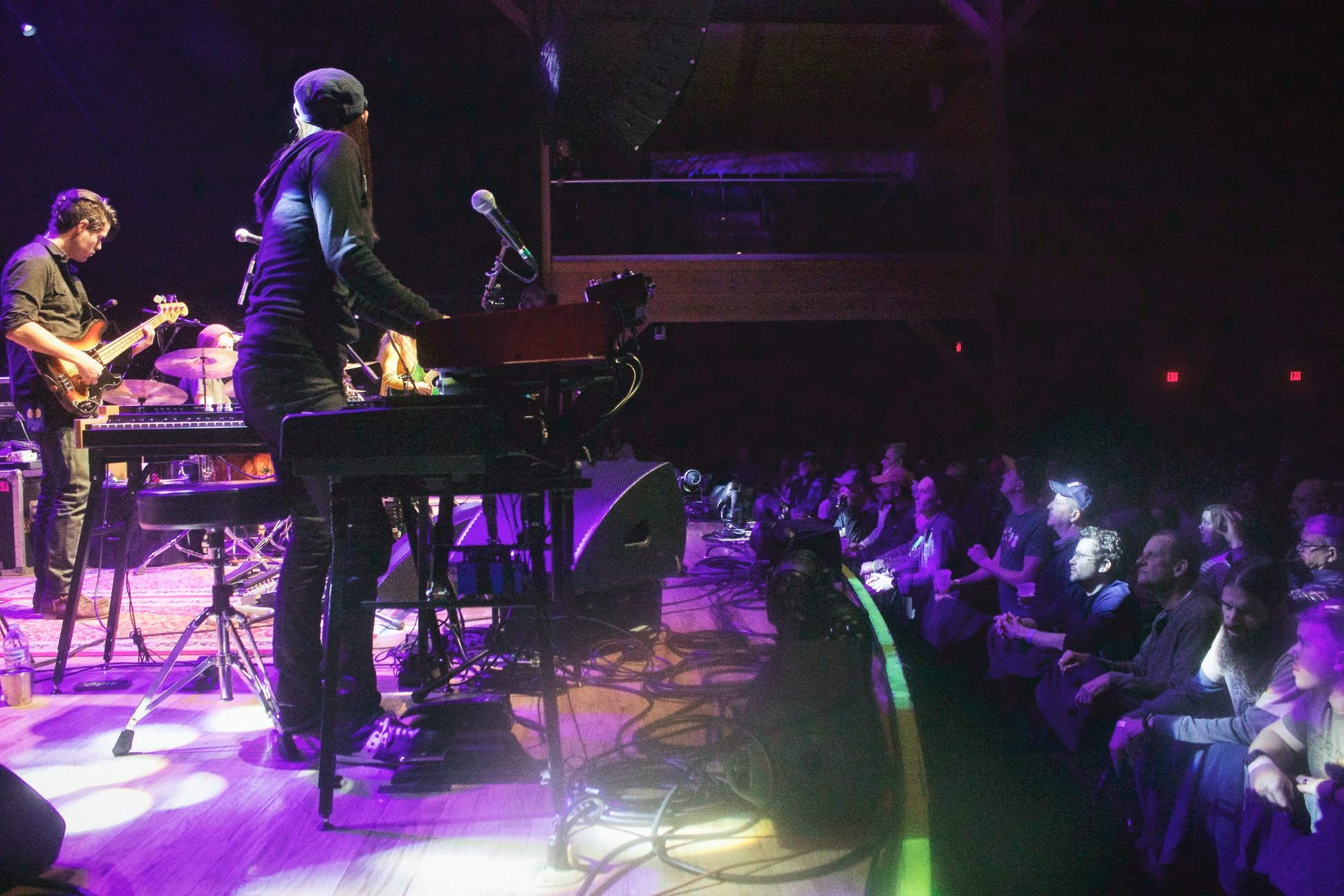 Greensky invited up Ghost Light's keyboardist Holly Bowling a few times throughout the run, the first at Penn's for a few extraordinarily improvisational performances. Holly's piano playing led beautifully on big and ambitious versions of Greensky's original tunes 'King Of The Hill," "The Four," and "Don't Lie." Later on, in their tour, at The Anthem in Washington DC, Bowling again sat in with Greensky on their own song "Windshield," which received high praise from fans and jamband scene regulars alike for being particularly gorgeous version.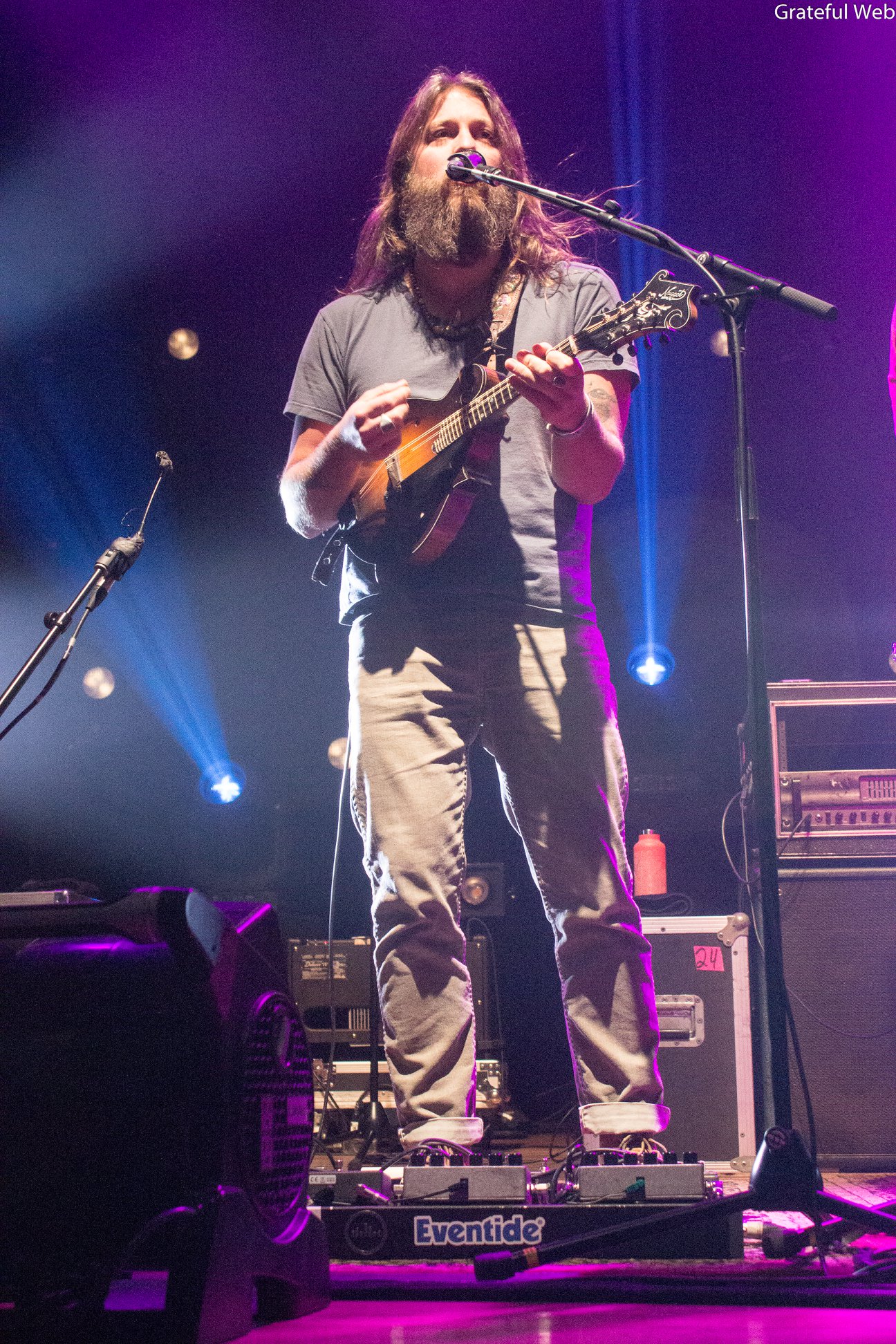 Penn's Peak was a strong night in this tour from Greensky, in multiple ways. Known almost as readily for their witty stage banter as they are for their rock and roll treatment of bluegrass, Jim Thorpe had no shortage of quirky stage talk, especially from the band's lead, mandolinist Paul Hoffman. At several moments throughout the night, clearly gleeful and enjoying the energy, Hoffman and other members shouted, "we're Peaking!" to encouragement from the audience. AS is their style, band members also shouted things like this during moments in the music as well.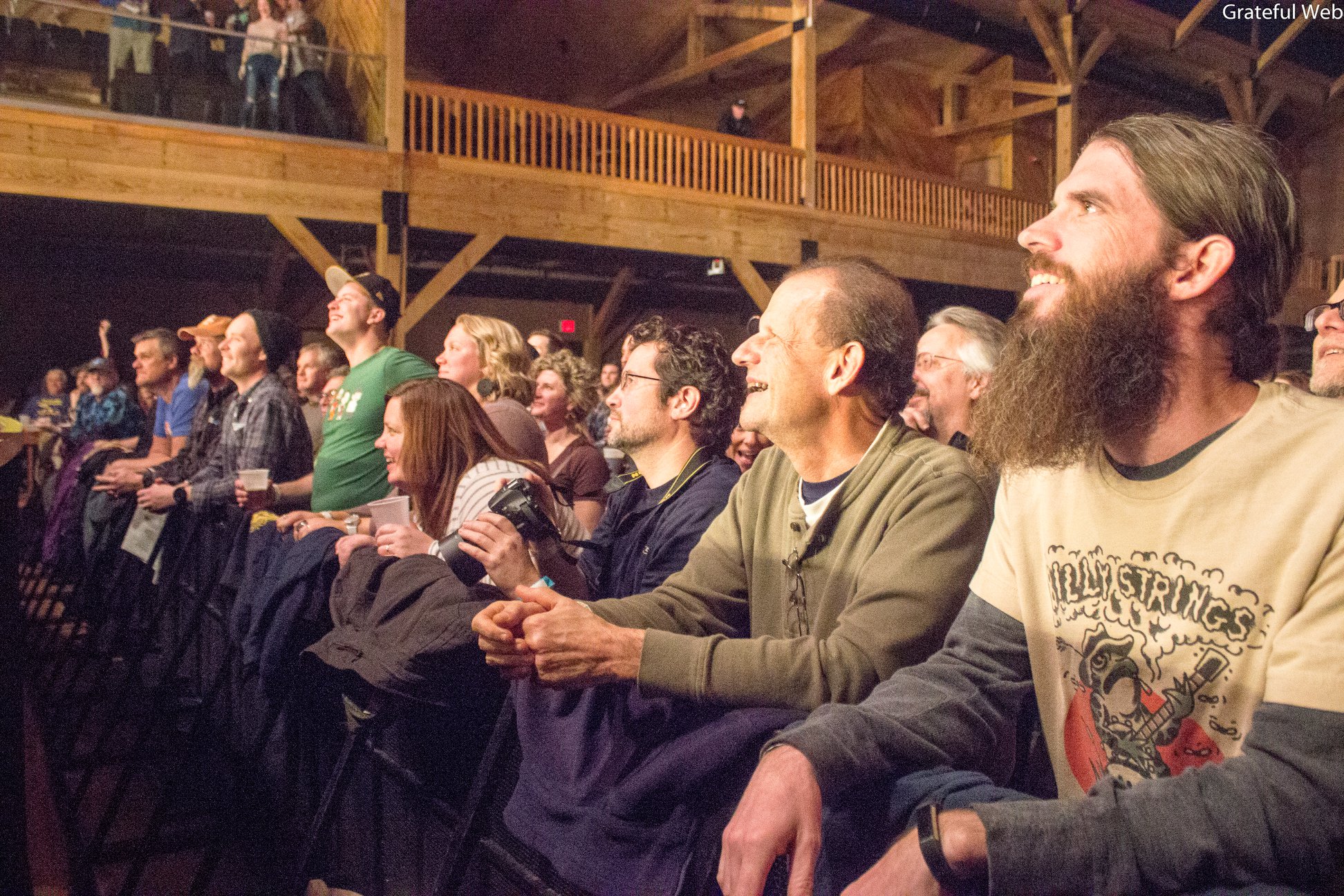 But the show delivered on a purely musical level, as well. At only two songs into the show, Greensky offered an enjoyable version of The Beatles' "Help," certainly unexpected rare for them. Also, rare and something highly chased by hardcore bluegrass fans was the band's cover towards the end of the night of Chris Jacobs' "Bone Digger." A funky raunchy country-esque tune, the band appropriately fueled it with a lot of tension and grit. The meat of Greensky's set two at Penn's Peak flourished with their brand of psychedelic bluegrass, with the band improvising heavily on a version of "Broke Mountain Breakdown," which upped the fun with teases of Phish's "Bathtub Gin" and "Makisupa Policeman" and segued into yet another rare choice, "Everybody Wants To Rule The World."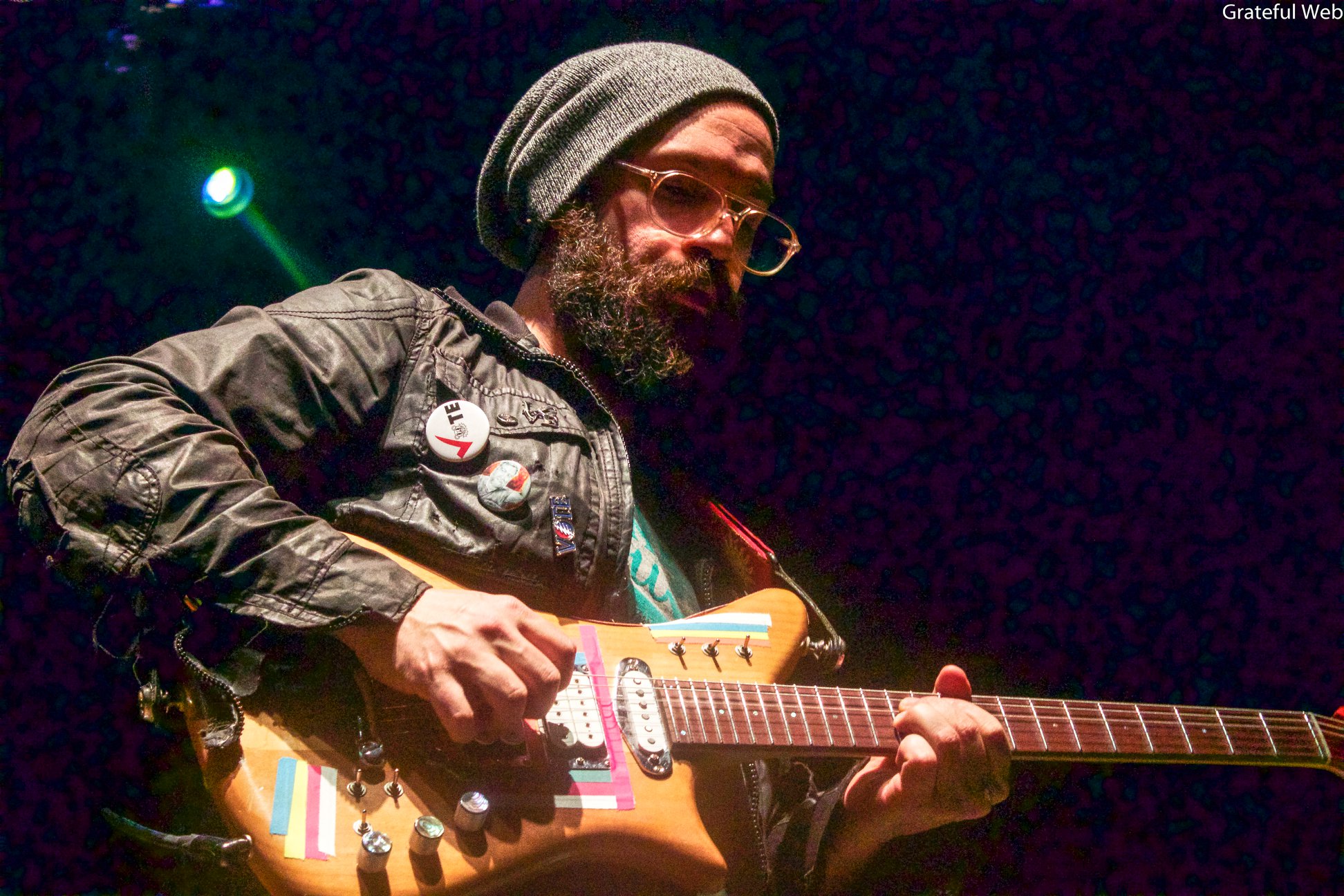 Ghost Light, kicking off the night, made the greatest use of their time as well, jamming without stopping from the beginning of their opening set through to the end. They were so on the ball as to be able to perform even while experiencing one or two sound issues at the start of their first song. Despite that, the band played a relaxingly groovy version of one of their most hit original jams, "Keep Your Hands To Yourself." Heading off the last section of their improv-loaded fifty-minutes, "Old Time Religion" rocked incredibly hard, with lead guitarist Hamilton shredding furiously on guitar, and finished with a tremendous segue into their last tune, "Jolene."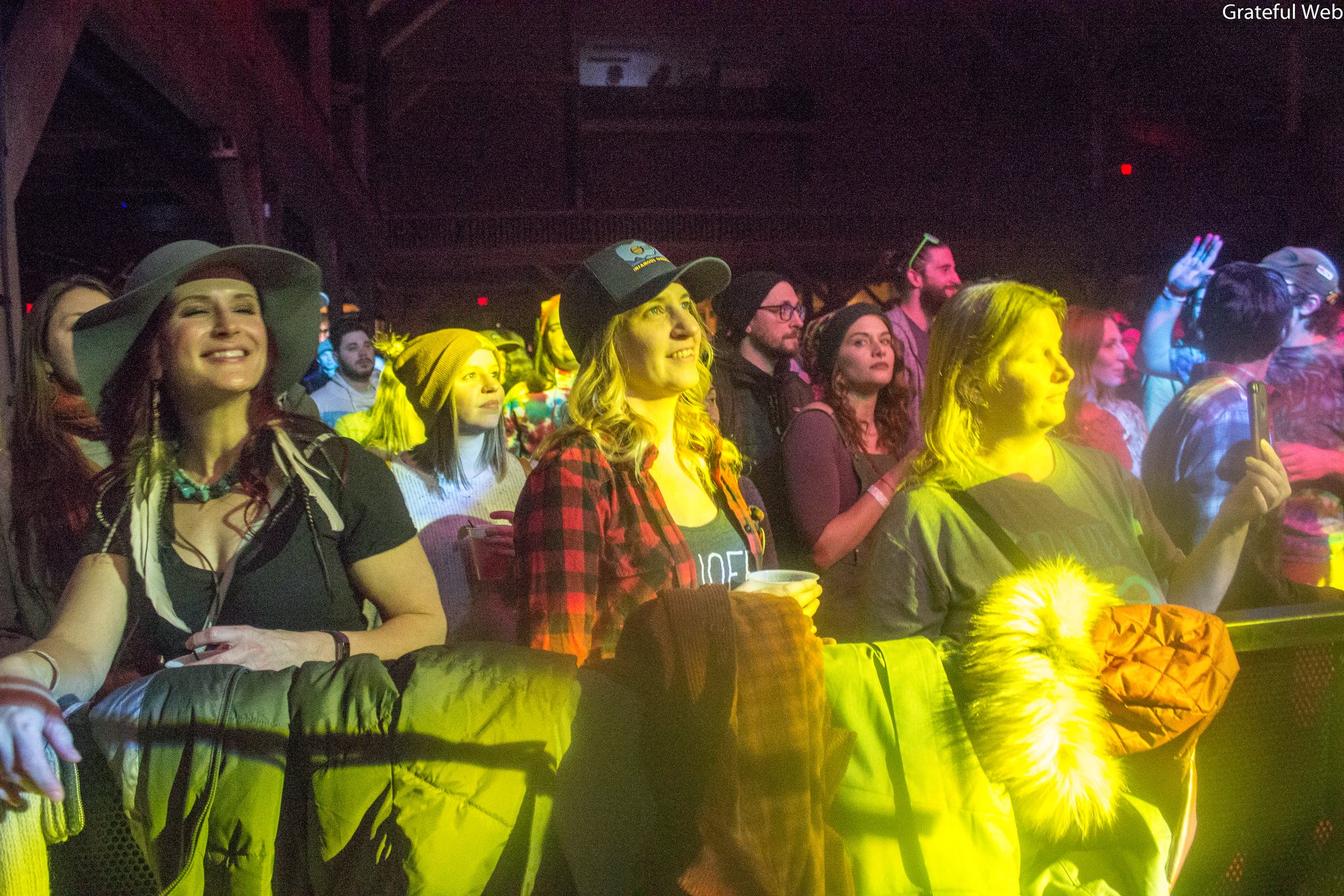 Check out the full setlist from Penn's Peak below, and also check out more photos of both Ghost Light's and Greensky Bluegrass' sets. 
Set One:
01 No Idea >
02 Help!
03 Steam Powered Aeroplane
04 Do Harm
05 King of the Hill
06 Whitehouse Blues
07 The Four >
08 Don't Lie
Set Two:
01 Forget Everything
02 Worried About the Weather
03 I'm Still Here (6)
04 Broke Mountain Breakdown >
05 Everybody Wants to Rule the World >
06 Miss September
07 Frederico
08 Bone Digger
Encore:
09 How Mountain Girls Can Love