The nostalgia that takes hold when an artist like Gregg Allman rolls into town is unavoidable, and really, why would you want to avoid it at all? Coyotus Maximus brought along his newest band for two sold-out shows at the Boulder Theater last week, mixing up old songs with new tricks. Having a lifetime's worth of material to choose from, Gregg and company spread open the songbook and presented a different set of retrospective hits each night.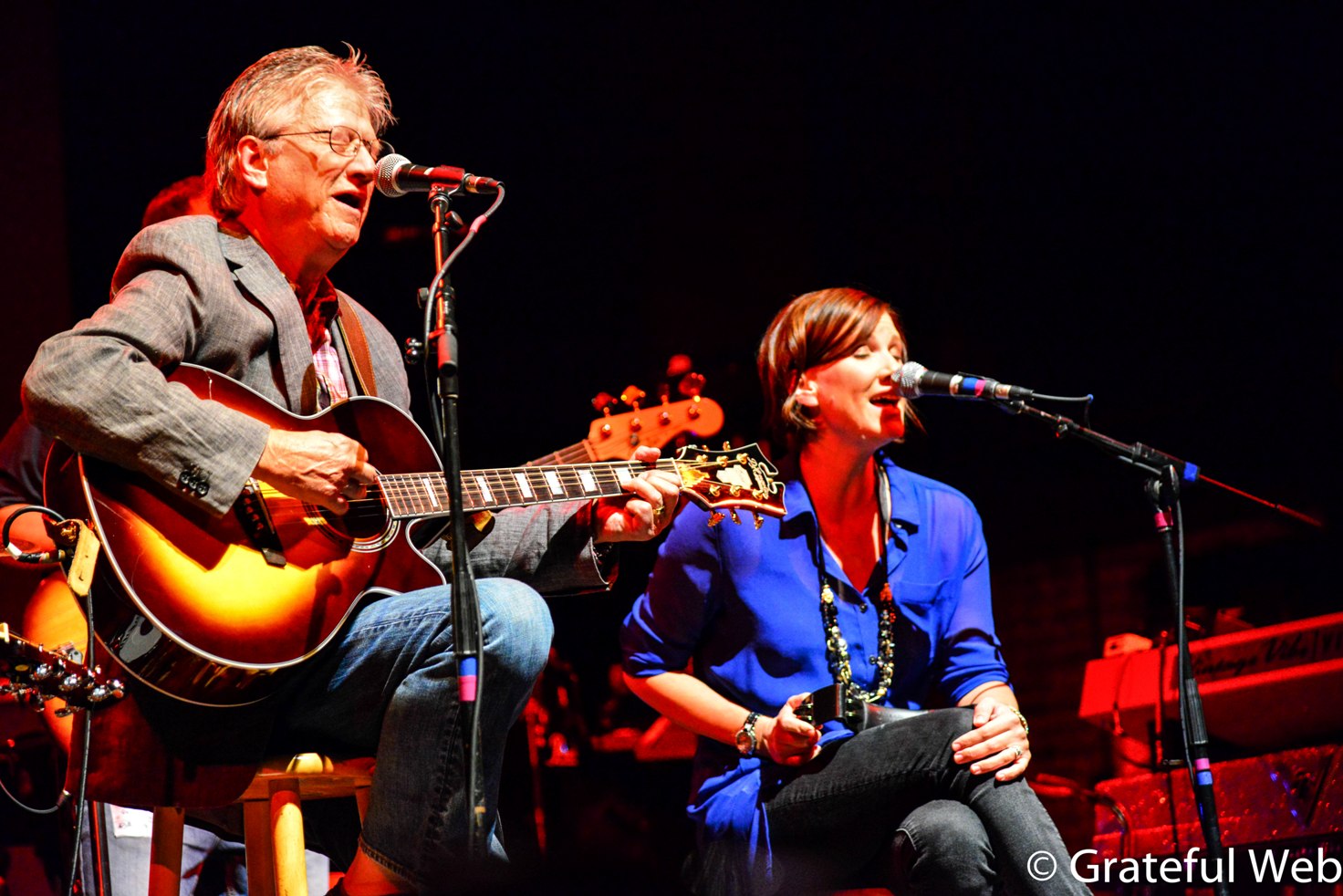 The Richie Furay Band opened both shows with sweet, folk-rock. With two fathers, a son and a daughter, we heard classics from Furay's career with Buffalo Springfield and Poco. While support acts are often overlooked, Furay was a homerun. The crowd even moaned when the musician turned Christian minister introduced the final song of his thirty-five minute set, "Kind Woman," which, as usual, was "dedicated to my bride, year forty nine now."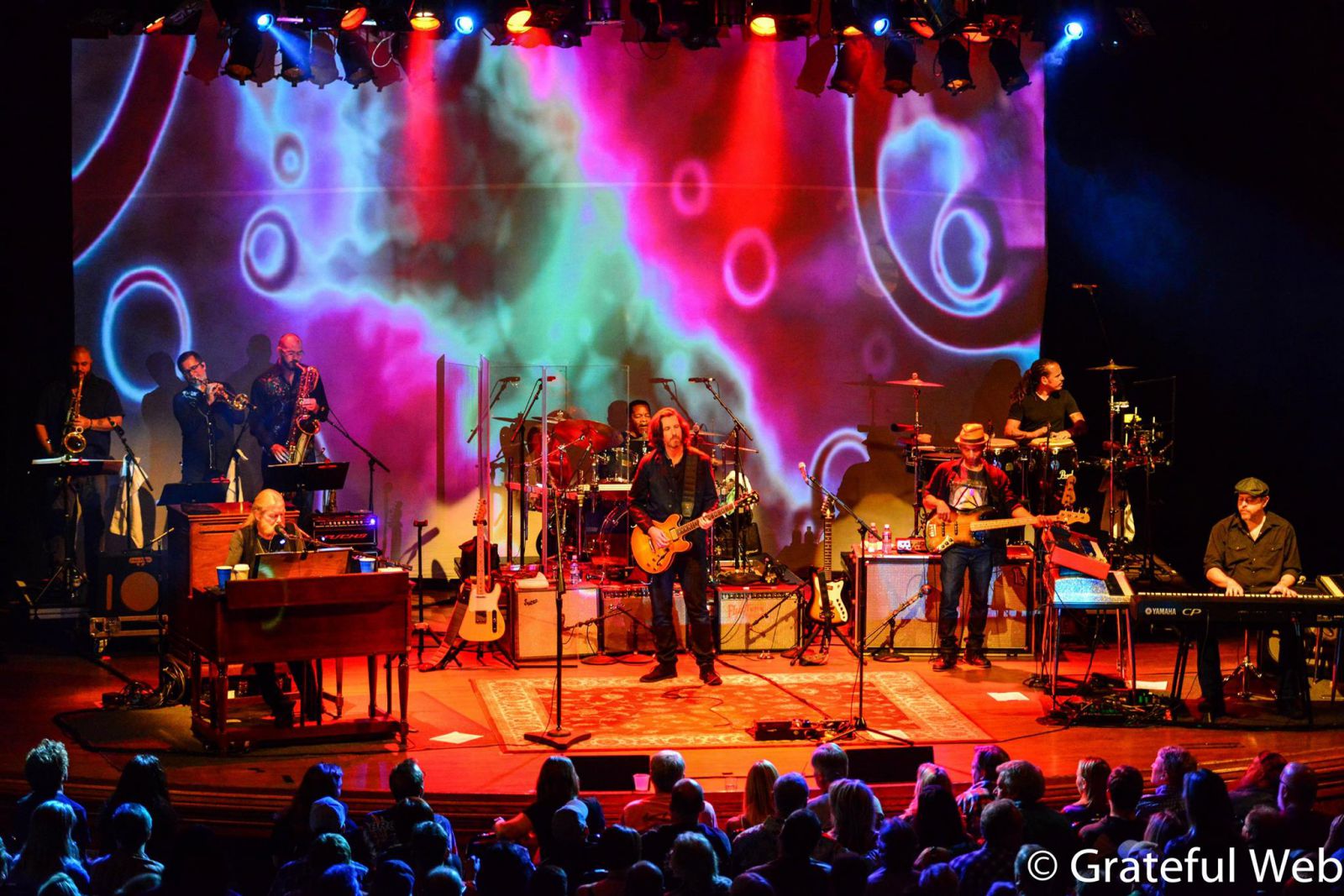 Watching both shows behind the mostly seated crowd shed insight into the nature of The Gregg Allman Band's performances. Despite the range of tunes in his arsenal, Allman is still defined by a number of selections recorded with both The Allman Brothers and his solo bands; so much so that he feels obligated to play a handful each night. It's a badge of honor to have so many hits, and the band even presented re-worked renditions of songs like "Whipping Post." Having a horn section composed of dual-Memphians Art Edmaiston on saxophones and Marc Franklin on trumpet, as well as Jay Collins on sax, kept things fresh for the handful of tunes that were repeated over both nights, and breathed new life into the never-get-old selections.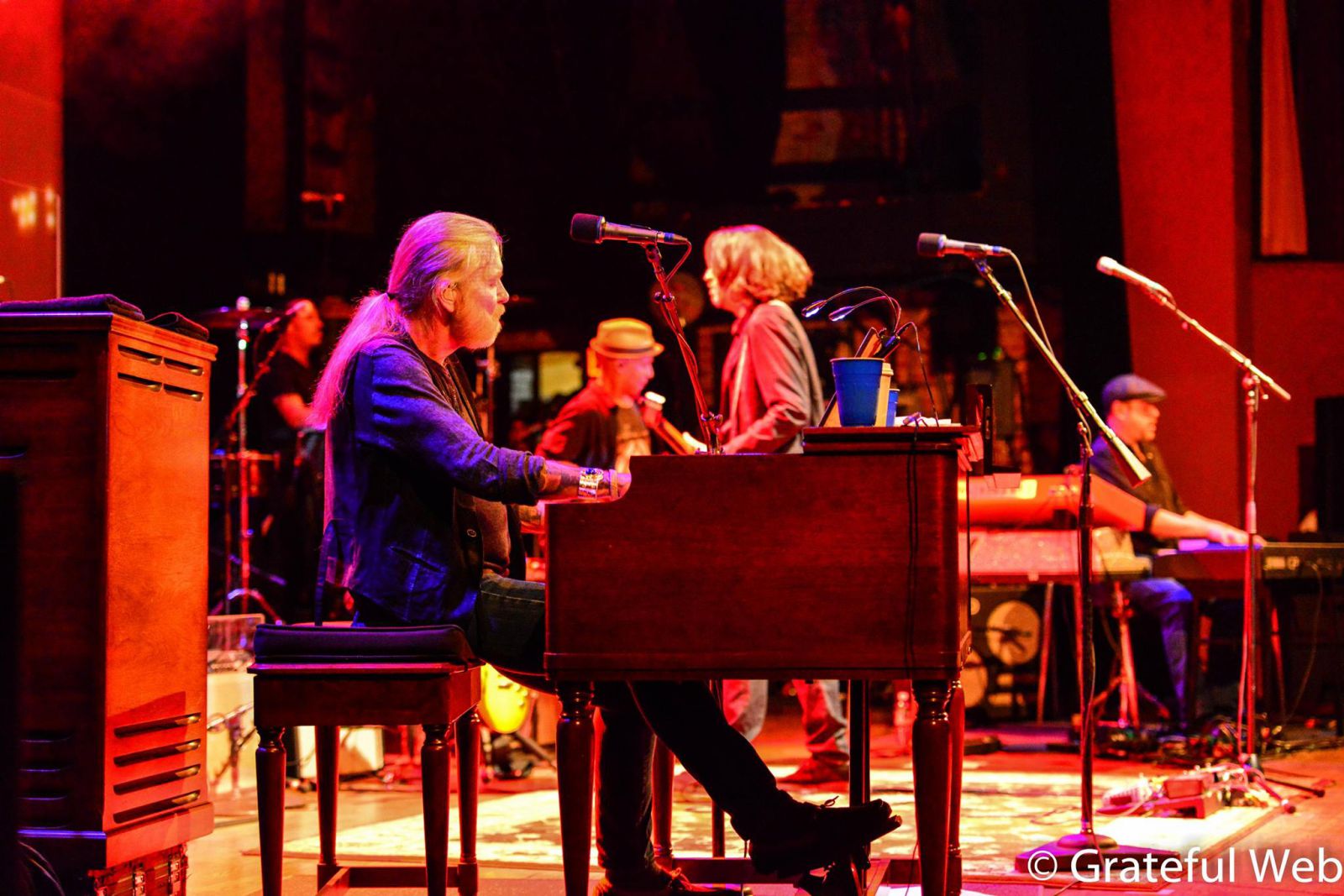 Each show started with a tune associated with The Allman Brothers (Statesboro Blues night one and Don't Keep Me Wondering night two), followed by "I'm No Angel," the semi-autobiographical track off of Gregg's 1986 solo album of the same name. With lyrics serving as a poignant reminder of his excessive indulgences in rock and roll's greatest vices, Gregg belted out the tune in his own proud, nostalgic manner. The elder statesman of southern rock has a revitalized howl in his lungs after bouts with a variety of maladies over the years, and it's clear that a healthier lifestyle is benefitting his performances.
While both setlists followed a similar framework, the plug and play selections defined each night. Night one saw "Come and Go Blues," "Queen of Hearts," "Trouble No More" and "Stand Back" flesh out the set. In a nod to Warren Haynes, Allman took the reins on "Soulshine" before taking a sabbatical from the stage and allowing his guys to get loose. Night two went in a slightly different direction, with Brothers' classics "Done Somebody Wrong" and "Ain't Wasting Time No More" giving way to a series of solo tunes that should have had fans out of their seats. But there was something reserved about the pace on numbers like "Before The Bullets Fly" and "Sweet Feeling," as well as "Floating Bridge" off of Gregg's newest studio release, "Low Country Blues." All were played exceptionally well, with the organ and keyboard interplay between Gregg and Peter Levin flying high on "Ain't Wasting Time No More," but the enthusiasm from night one wasn't nearly as present throughout.
I knew going into the second show that it would be difficult for the band to match the energy expended during night one. Having two days off prior to the first show probably helped push them over the top, and in turn might have left them feeling a little sluggish night two. Song selection impacts this as well, as some of the crowd seemed in the dark on Gregg's solo tunes. Sure, some of the songs were less well known, but the audience seemed to be sleepwalking. That'll happen on a Wednesday night, but the band is supposed to feed off the crowd, and vice versa. That being said, this band doesn't have a slouch in it. With drummer Steve Potts and veteran Allman Brothers' percussionist Marc Quinones driving alongside the bass lines of Ron Johnson, they never had problems finding a groove. With so much talent in one band, it's not unusual for them to critique themselves and iron out any wrinkles show to show. It does make me wonder, however, if being in attendance night one skewed my perception of the second show.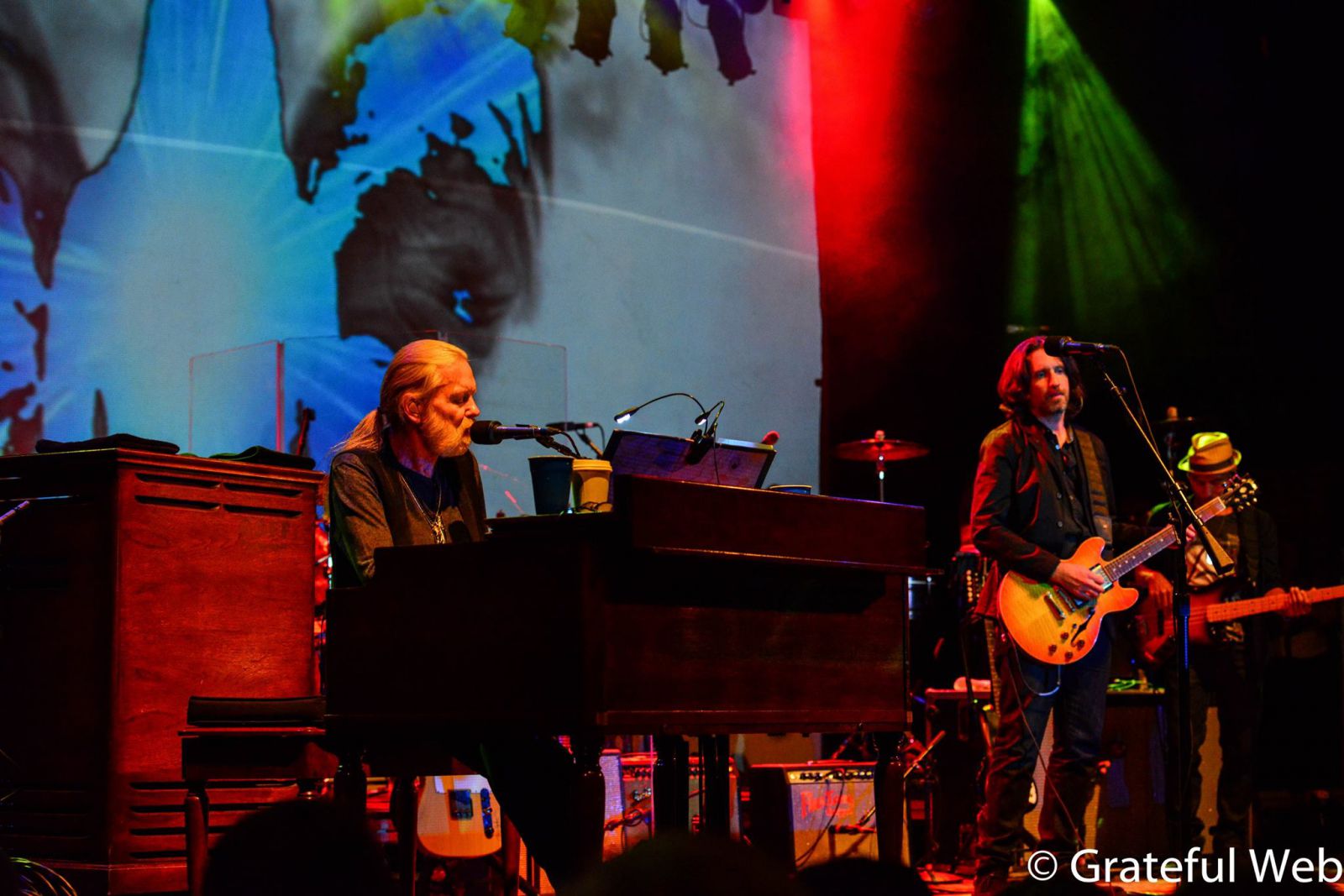 Following band introductions, they kicked into a rotation of Allman Brothers' tunes clearly intended to elevate the energy for the finale. Tuesday night included "Don't Want You No More" and "It's Not My Cross to Bear," whereas Wednesday saw "Black Hearted Woman" and "Hot Lanta." "Freight train, each one looks the same," Allman sang while strumming an acoustic guitar next to bandleader and guitarist Scott Sharrard. "Melissa" is one of the songs Allman picks up a guitar and gets out from behind his organ for, and preluded "Midnight Rider" both nights towards the tail end of the show.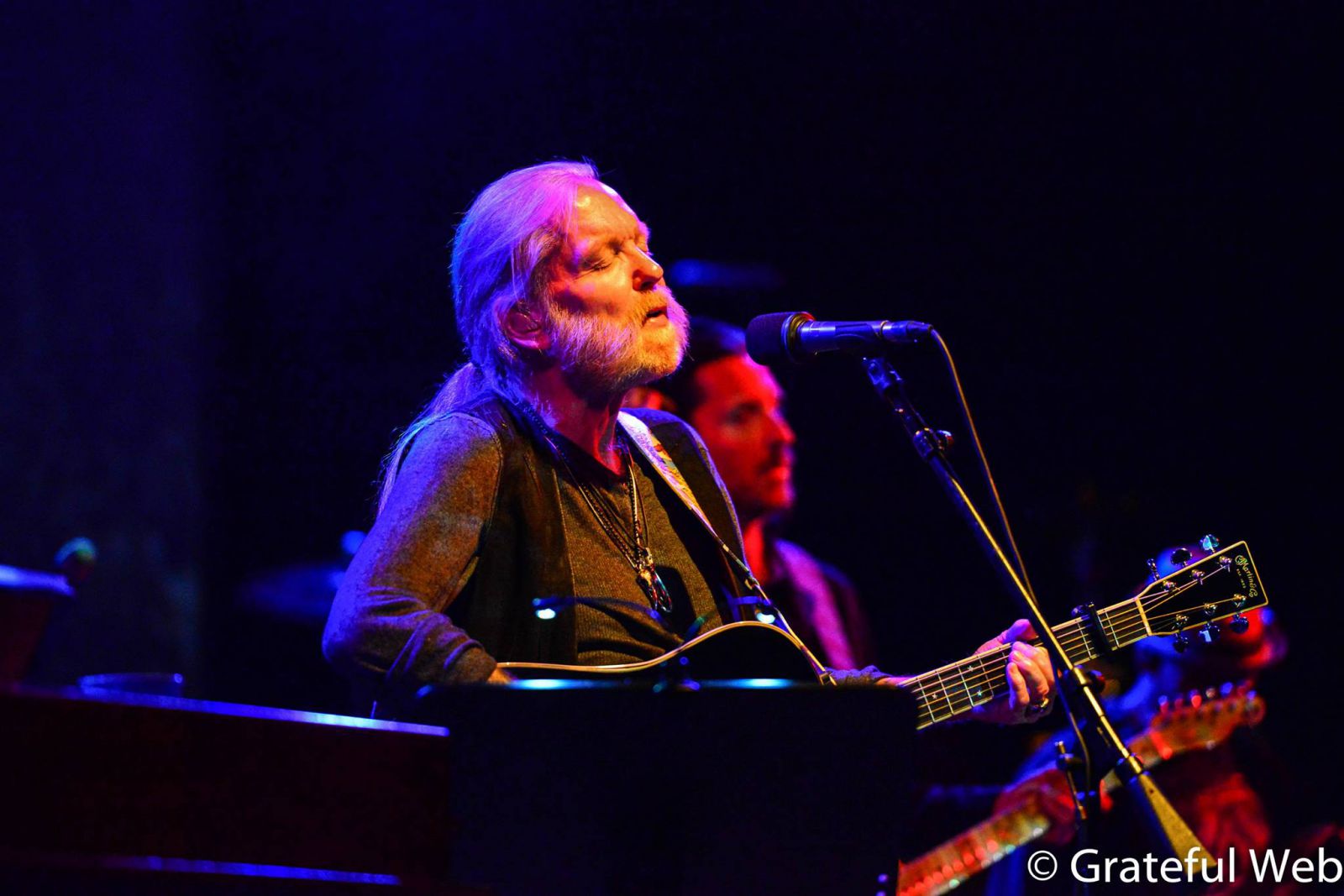 The ending read through the Allman Brothers catalogue was a nice touch to bring the crowd back into it before the encore. A night after encoring with "One Way Out," Gregg and the band hit a high with a solitary "Southbound" to end night two. Gregg dedicated it to "my friend, Mr. Dickey Betts," and words like those leave hope for the The Allman Brothers to reconvene for one last tour. Edmaiston made his way downstage for a ferocious sax solo that reminded everybody how much the horn section adds to this soul and blues-swinging juggernaut, leaving us on a high note and whistling our way out the exits.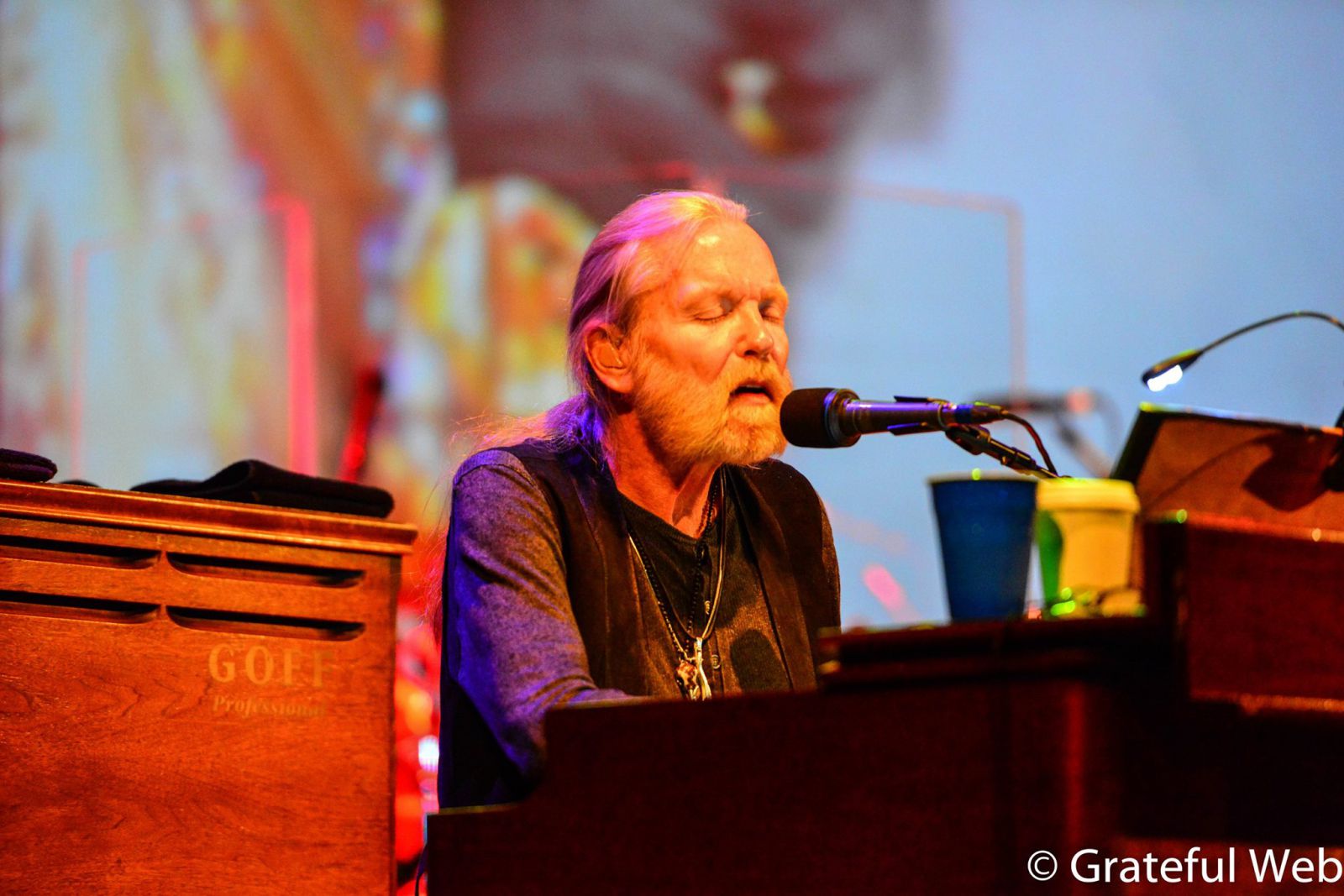 No, it's not The Allman Brothers, and no, it's not The Gregg Allman Band of old. This is a southern soul, rock and roll revue filled to the brim with B3, horns and weaving slide guitar. Seeing Mr. Allman behind the organ and standing onstage playing guitar in such an intimate venue is something I'd have never imagined through the years of seeing The Allman Brothers tour sheds and amphitheaters. And to see him do it twice, back to back, with two thirds of the setlist altered…well, somebody pinch me. The full frontal nostalgia was unavoidable in terms of songs played, but with this band, something old can always become something new again.