In a startling loss for American music, Gregg Allman passed away today at age 69. Gregg began collaborating with his brother Duane Allman in the early 1960s, eventually forming a band that would change the face of rock' n 'roll and American music. A key founder of Southern Rock, The Allman Brothers Band fused deep delta blues with jazz, lengthening pop tunes beyond the three-minute mark while emulating an improvisational live performance edge unseen before in rock music. Indeed, Gregg Allman's vocals were distinctly grizzled yet on pitch perfect, and it was his performance ethic combined with mainstream accessibility that launched the Allman Brothers into mega-stardom as the first true "jam band" to also have top radio hits. Gregg's Hammond B3 Organ became a signature sound in Southern Rock, distinctly marking a vital characteristic to the sub-genre.
The Allman Brothers Band original lineup was only intact for a glimmer of rock's golden age. Gregg's leadership on vocals and organ/piano duties met his brother Duane "Skydog'" Allman's already legendary slide guitar alongside Berry Oakley's unmistakable lead bass riffs, Dickey Betts sultry guitar and vocals, and unparalleled drummers Butch Trucks and Jai Johanny "Jaimoe" Johanson. Tragedy riddled the band from early on, whose first incarnation lasted only three years as brother Duane died at the tragic age of 24 in a motorcycle accident. The same wicked fate would take Oakley less than a year later in 1972. In the wake of catastrophic loss, the living band members persevered and dominated as hit makers and concert legends in a number of different lineup incarnations featuring most innovative players in rock music. Still, they remained faithful to their original rudiments up until their final shows at New York City's Beacon Theatre in October of 2014.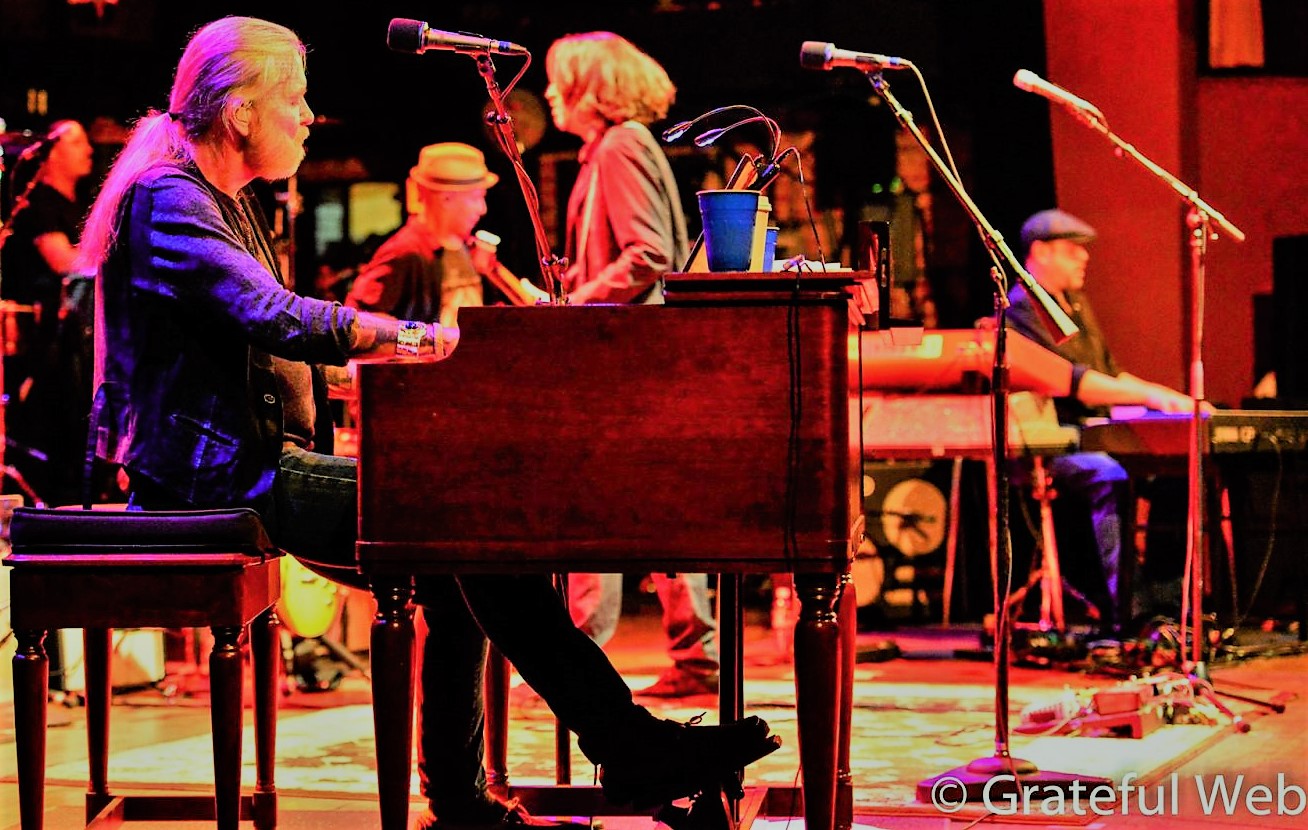 Gregg's songwriting and vocals brought the band into their proper placement in the classic rock canon. Originals such as "Midnight Rider," "Melissa," "Revival," "Whipping Post," and "Dreams" brought the group to unanimous revere in the rock community, while covers of Sonny Boy Williams' "One Way Out," and Blind Willie McTell's "Statesboro Blues," captivated the devotion of Delta blues aficionados. It's no hyperbole to call Gregg Allman the definitive vocalist of Southern Rock music. Notably impressive about the Allman Brothers was their longevity and their two outstanding later-day lineups. Warren Haynes brought the Brothers back from a listless hiatus in 1991 and continued until then end. Butch's nephew Derek Trucks took ownership of lead guitar from 1998 onward and continued until the end. Bassists Allen Woody and Otiel Burbridge brought their own distinct styles as Allman Brothers.
While the loss of Brother Gregg is deeply saddening, his health problems were long spanning and no secret. Undoubtedly the rock community will express their condolences and share stories of Gregg's legacy as an artist and rock royalty. This loss digs deep and Grateful Web encourages the community to share any stories and media to celebrate the life of Gregg Allman. He is sorely missed.