How often is it that you are lucky enough to witness a brand new group of already legendary powerhouse musicians premier before a live audience? Maybe some are more fortunate than I, but last Friday at the Boulder Theatre was a first for me. Boulder audiences were fortunate enough to catch the premier performance of a brand new folk rock/Americana "super-group" Hardworking Americans. The lineup is fronted by cult singer/songwriter/guitarist Todd Snider, Widespread Panic bass-god Dave Schools, key wizard Chad Staehly best known from Great American Taxi, Cardinals guitarist Neal Casal, and drummer Duane Trucks. A town like Boulder was the perfect mark for their primer. A plethora of devout fans of each individual musician and just in general a great get out for shows ethic, the band made a wise decision to play their soundcheck at the Boulder Theater. Though many had little idea of what to expect (a few tracks may have leaked through their website, but the brand new album was released the same day as the Boulder Theater show,) all had faith because of the caliber of musicians involved. It also might have helped that the show was billed as a fundraiser for the Foothills Flood Relief fund, aiding locals in need after the devastating damage of last September's historic Colorado flooding.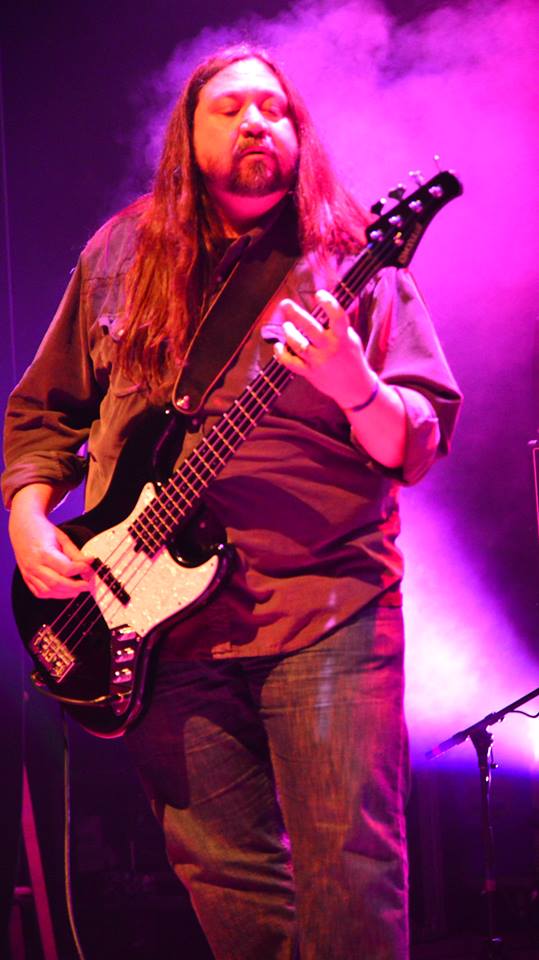 When the houselights dimmed and the band came out, I almost felt a Bob Dylan Rolling Thunder Review or Neil Young Crazy Horse vibe. They carried themselves like a true folk rock band. Surprisingly Snider played no guitar all evening, only carrying the front man persona. Fans of Snider know his unique brand of guitar and humor is a huge part of his appeal. The band wasn't at much of a loss with Casal's strong soulful guitar leads. And everyone who's a Panic fan knows of Schools as a thunderous lead bass. The one player who I would have liked to see more out of was Chad Staehly, who I was a huge fan of from Taxi. He seemed to take the backseat to Casal and Schools when it came to leading the music. This was certainly no jam-band. The style was focused on restoring the alt-folk rock genre to a contemporary status. Though I was obviously less familiar with the brand new material, songs that stuck out to me were "Welfare Music", "Mr. President Have Pity on the Working Man", and Sniders signature tune "Straight to Hell".
The crowd really dug the new band. Something we all really need right now is a band of honest guys that understand folk and rock, to bring back some of those roots to create real modern rock. As a first performance they came off confident and well polished. Considering that a few of these guys might not have known each other well before working together as the Hardworking Americans, they came off confidently as old musical friends. To add more credentials on their behalf, their new self-titled album was recorded in San Rafael, California at Bobby Weir's TRI Studio space. These guys seem to fit into the Dead family ethos as tour savvy and fan favorites. A tour that was just announced on their website sees the band playing all over the country at some esteemed venues. The tour kicks off on January 23rd at Manhattan's Bowery Ballroom, making their way through New England/Mid Atlantic then toward California for a Fillmore San Francisco appearance, ending the tour in the South highlighted by an exciting engagement at Atlanta's Variety Playhouse. Can't wait to see these guys get some shows clocked in and really start crushing on the road. Thanks for treating Boulder to your premier performance. See you soon.