One of the more humorous developing attitudes of newer bluegrass acts is that they don't like applying the label "bluegrass". Though their instrumentation, song selection, and style all point to an existing form. The trend seems to be that up-and-comings feel marginalized by being cornered into accepting the label. In certain ways I understand this fear. Donning the title of a "bluegrass" band makes its musicians pressured into accepting a certain catalogue of songs and a limiting context in which they can expand and improvise their instrumentals. This is why we see many bands in the scene veering away from that loaded word and trying to market their sound as "modern" or "progressive". After all so many of the bands that people categorize as bluegrass are really just rock 'n' roll or jam with acoustic instrumentation. Just because you have a banjo or a mandolin onstage doesn't make mean you make the cut. Bluegrass is considered strictly by some to be a southern-born form that has to stick to certain dynamics including harmonized vocals (which I feel many of the newer acts are lacking in the most.) It's quite apparent that there is a lot of pressure on these acoustic bands to carefully consider how they want to present themselves. One of the freshest acts and most sincerely careless of who categorizes them as what is The Infamous Stringdusters.
In retrospect the Dusters have made quite a mark of the scene since their breakthrough in 2007. In a short five years of rigorous touring they have climbed through the ranks quickly and cleanly as one of the hottest acoustic acts to see period. Their success lies in their truly amazing concert performances where audiences feel as if they are being brought in on a group hootenanny rather than the stage separating the performers. It's plain to see that folks love the Stringdusters. They're charismatic, handsome, relatable, and just plain fantastic musicians. Their onstage chemistry radiates through the crowd. While two of the guys might step up and take the lead vocally (always sharing microphones and appearing extremely at-ease with one and other) the other three will be in the background sharing little jam-lets and mutual bursts of musical excitement. This sort of ethic has quickly earned them spots in some of the nations most esteemed festivals and sit-ins, including a main stage appearance at the Telluride Bluegrass Festival (the dream gig for any acoustic musician). Though last year saw the departure of an original member with mandolin player Jesse Cobb and in 2008, the replacement of guitarist Chris Eldridge with Andy Falco, the band has not suffered in the slightest and is probably on the up-and-up now more than ever. Aside Falco is Dobro player Andy Hall, Travis Book on upright bass, banjoist Chris Pandolfi, and fiddle-man Jeremy Garrett.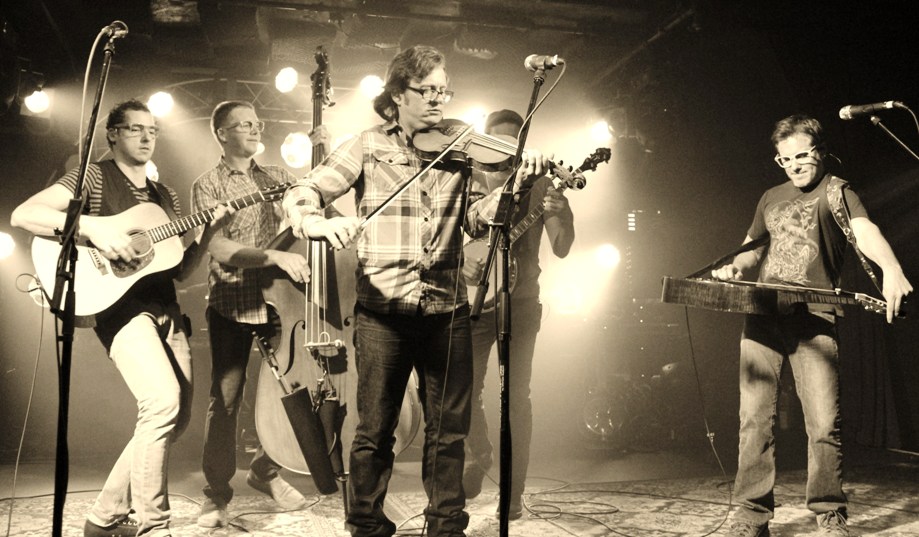 Here's the best part about seeing the Infamous Stringdusters now more than ever; they are touring in support of truly their best album to date, Silver Sky. The album is an apparent departure from trying to recreate their live sound in the studio. Instead of duplicating something than can only happen with an audience, the guys discovered than honing in on their songwriting and collaborative instrumentals was the key to success for their new material. And the results are fantastic. The album itself is folky and sentimental. It really does evoke that Stephane Grappelli fiddle/guitar dual-unison sound without trying to duplicate any existing sound. Its apparent that the guys are really creating some solid original material to tour on in addition to their creative takes on cover songs.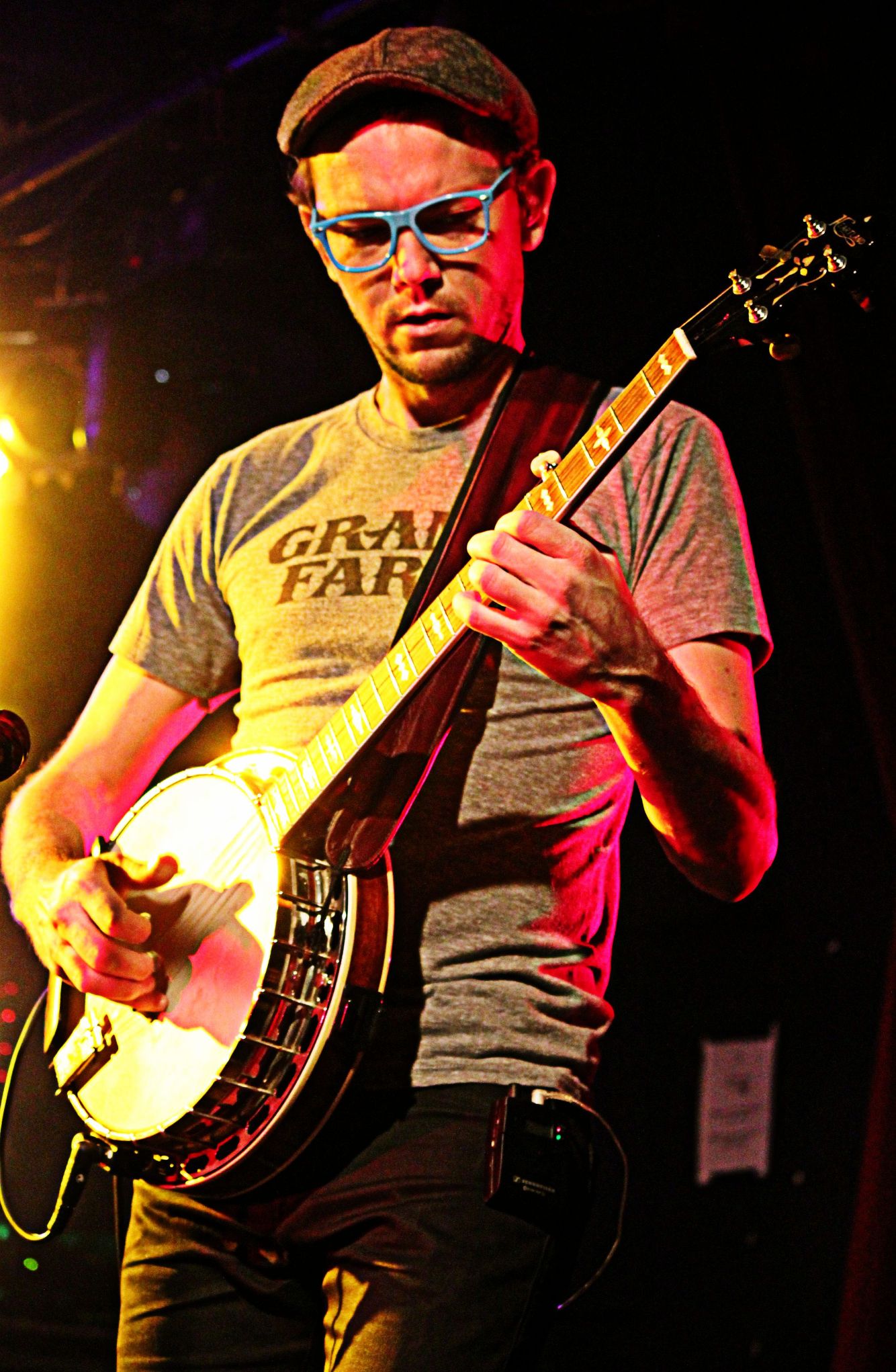 When the Dusters hit Colorado this time around they chose Fort Collins' Aggie Theatre and interestingly Cervantes Masterpiece Ballroom in Denver's Five Points neighborhood. This attests to their taste for the boogie-crowd mentality. Sure they could have sold a bigger venue with the Fillmore or even the Ogden but the guys knew that Cervantes would host a certain sort of contained rowdiness that might help inspire some wild jams and great times. Unsurprisingly they sold-out the venue the day before the show, and the crowd was amped. Since the Dusters last Cervantes go-around three years back, they have established their name beyond anybody's expectations. The turnout this time around certainly attested to that.
Opening act Lake Street Dive was a mentionable supporting act. The co-ed acoustic band set the energy level high for the Dusters upcoming two-sets with members of the band guesting with the guys late in their second set. When the Dusters hit the stage promptly at 10:30 the crowd was more than ready to rage. I might mention that a crowded night at Cervantes can get overwhelming. Too sold out of a show can create spatial discomforts as well as unpleasant odors and sightline issues for some. Even though Saturday's performance was sold-out, the crowd seemed politely distributed with everybody respecting each other's space while still having the capability to dance our collective asses off. Though all the Dusters are incredibly talented in their own right, dobro-man Andy Hall always sticks out to me. His presence is warming and comfortable, and his abilities shine most other Dobroists I have seen. Really all of the Dusters are masters of their instruments and carry a pleasant demeanor that fosters a truly loving crowd dynamic.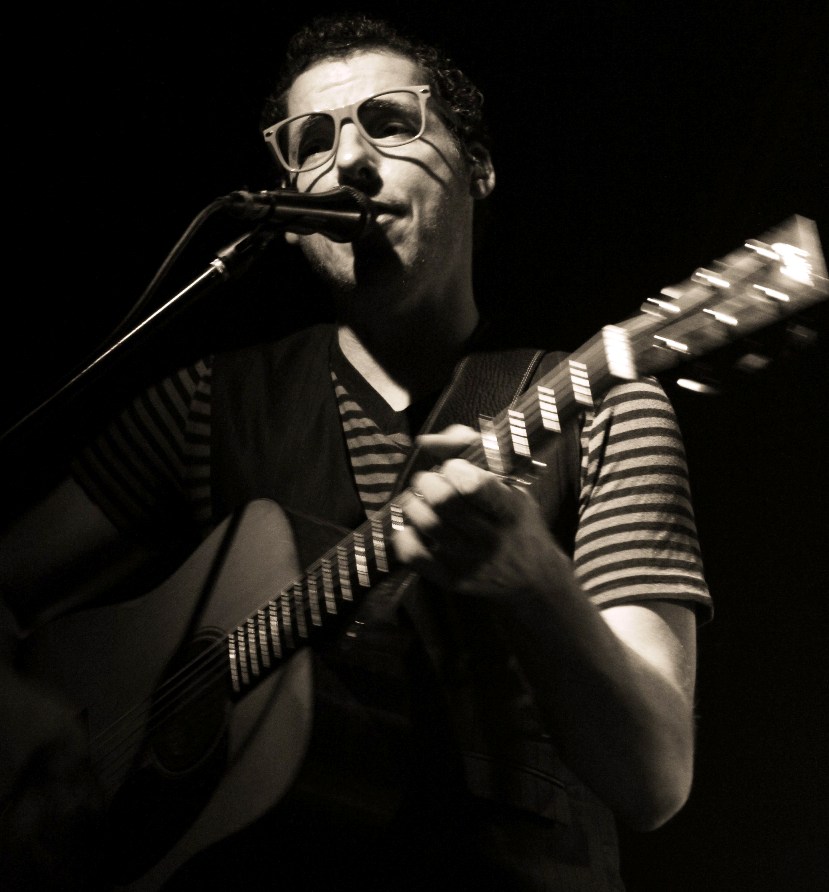 As the Dusters polished off two super high-energy sets, playing till nearly 2am, certain moments highlighted a fine performance evening. New songs off of Silver Sky were received affectionately. They fit in as if they had been part of the bands catalogue for years. If playing new songs is a taboo for some bands, the Cervantes crowd welcomed the new songs with enthusiasm and admiration. Out of the originals performed last Saturday, the sentimental sounding "Rockets", along with "The Hitchhiker" and "Don't Mean Nothin'" displayed the boys beautiful harmonies, sometimes in a two-part, many times in a four-part. One of the finest qualities of the Infamous Stringdusters is their ability to know their collective and individual musical characteristics and their success at emulating their different qualities onstage. If Falco and Book are sharing a harmony, they know each other's vocal range and accompany accordingly. So many different dynamics play into each section of a Dusters tune, and their crowd goes crazier for it the more far-out they take it.
Though their original material is foundational to their success, much of what built the Dusters live reputation is their recalibration of common-covers. Last Saturday the boys covered both Bob Dylan's "Don't Think Twice, It's Alright", along with Pink Floyd's "Fearless". Both were instantly recognizable but tweaked to fit their instrumentation with the possibility of taking the music much further. When the Dusters cover a song, they put thought into what their acoustic ensemble can do with songs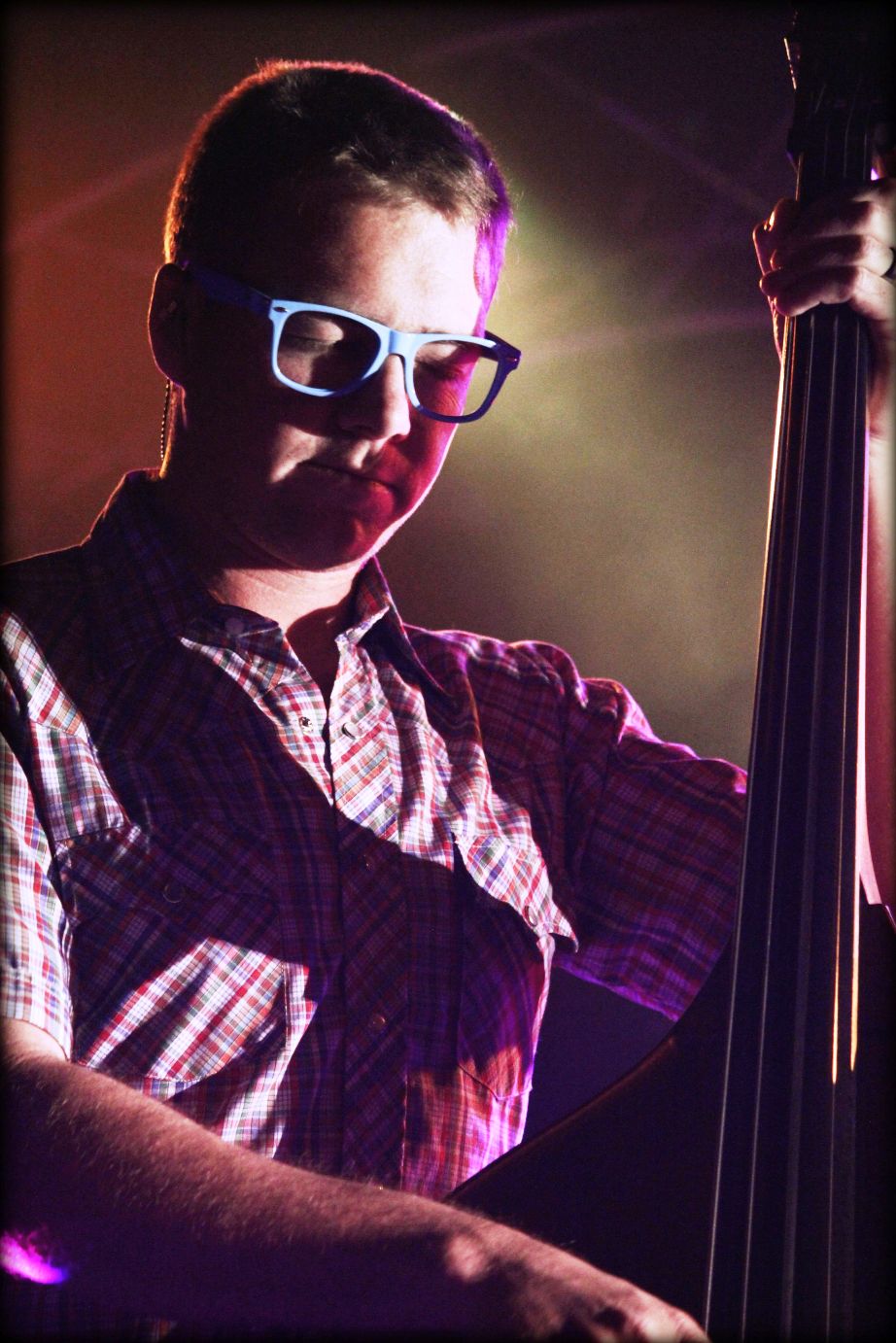 that were not originally performed for that arrangement. Their take on "Fearless" in particular brought a new light to one of my favorite Floyd classics, much due to Jeremy Garret's fiddle-interpretation of David Gilmour's original guitar part.
Every time I leave an Infamous Stringdusters show I leave wanting more. Though the music had to stop at some point, its apparent that they have a heavily supportive crowd here in Colorado and particularly Boulder/Denver/Fort Collins. The boys even made an impromptu stop at the Boulder REI Store earlier that Saturday for a completely unplugged five-song performance in the store's Community Center. Travis Book promised Boulderites an in-town performance this February (Boulder Theater please!) These guys are smart to know that Colorado crowds will support their sound and expansive improvisational abilities with unmatched enthusiasm. While certain bands crank out new material for the sake of touring behind new songs, the Dusters have really perfected their studio sound and should proudly stand behind the new material. I can't wait to see what comes next from them and for now I hope that crowd's nation-wide are embracing their new stuff as openly as Denver's Cervantes crowd did last Saturday. Hope to see you guys on the Telluride bill this summer and all the best with the rest of your tour.