With Lettuce and The Kyle Hollingsworth Band preparing to settle inside of my ears for the evening, things blasted off in an over-caffeinated wild turkey blitz en route to the Fillmore Auditorium. While the hall filled in, those on the rails waited patiently for the on-stage gospel to pour freely. The church of funk was open for a special Friday service, and there were many believers in attendance.
For twenty years now, Lettuce has brought their timeless, generation spanning funk to stages all across the country. Beloved by the jam band community, their instrumental compositions hold their own. You might not hear them sing or speak during the concert, and it's not important. The intricacies of their songbook will make you want to dance your ass off, but your eyes and mind might get bogged down trying to interpret what exactly is going on.
Erick "Jesus" Coomes' butter steel bass lines and drummer Adam Deitch hold the groove, and it's incredible that they find ways for all of the surrounding instruments to shine through the mix. They plow ahead like the bomb-rigged bus in "Speed" that triggered if Keanu Reeves and Sandra Bullock let it drop below fifty miles per hour. The only difference is that you hope you're riding with the rhythm section when things go bang.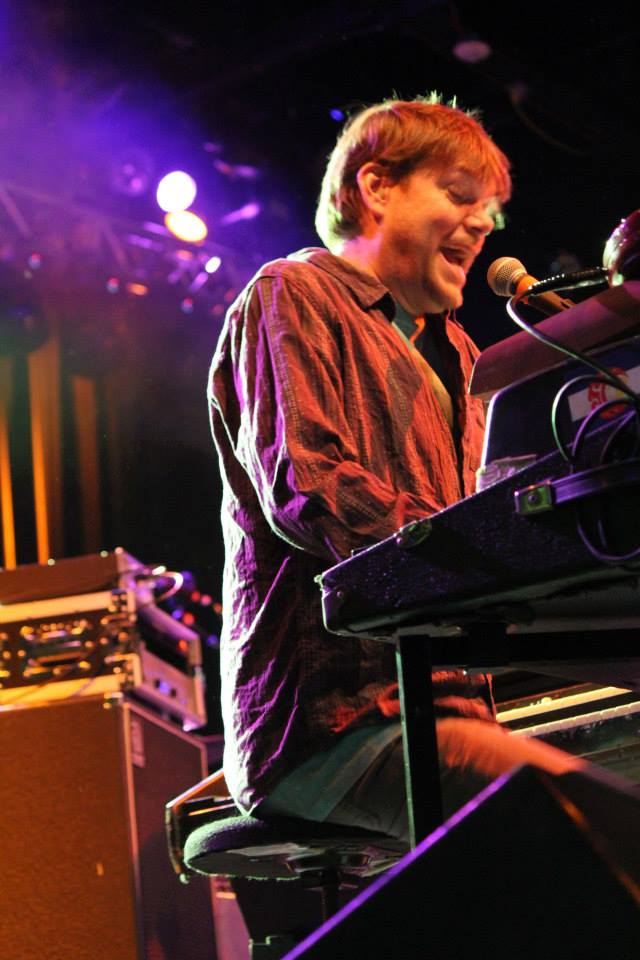 The East coast boys are individually successful in a variety of projects, but it's Lettuce that has the most reach. If you've ever been on Jam Cruise, or attended a music festival, chances are you've walked by one of their sets or collaborations. They're everywhere, grinding away on tour and sounding as strong as they ever have. The ability to age with your band, while maturing your own musical mind, has them communicating through their instruments, and filling in the gaps along the way. Twenty years is no joke, as opener Kyle Hollingsworth could tell you about his time in String Cheese Incident, also in their twentieth anniversary as a band.
After interviewing Kyle the day before the show, the transcript of which you can read here, I had one thing on my mind, and that was getting down to some of that dirty funk he was cooking up. The Kyle Hollingsworth Band is that and more, throwing a little sleazy disco dance party in for good measure. Bassist Garret Sayers and drummer Dave Watts of The Motet work the rhythm, with Kyle and guitarist Dan Schwindt blazing along. Kyle's lyrics seemed forcefully rhymed at times, and occasionally escape his vocal range, but fit his aloof demeanor. Dan's duck walking guitar never seemed to let up, and complimented the wafting synth. Fellow String Cheeser Jason Hann even showed up, gracing the mix with his signature percussion.
Kyle's set featured a slew of his solo material, including new song "Here We Go," from an unreleased album that Kyle told me to expect in the summer of 2014. Kyle revealed a t-shirt with a wide-eyed cat on it after opening the set with "Can't Wait Another Day," which kept the rail gang giggling, and his Colorado flavor subdued the appetite of the hungry funketeers. "Let's Go Outside," an outtake off of his most recent album, "Then There's Now," fired away and to me really shows his hand as a songwriter. And yes, Kyle did play some of his String Cheese material, with a monster "Rosie" to close his set.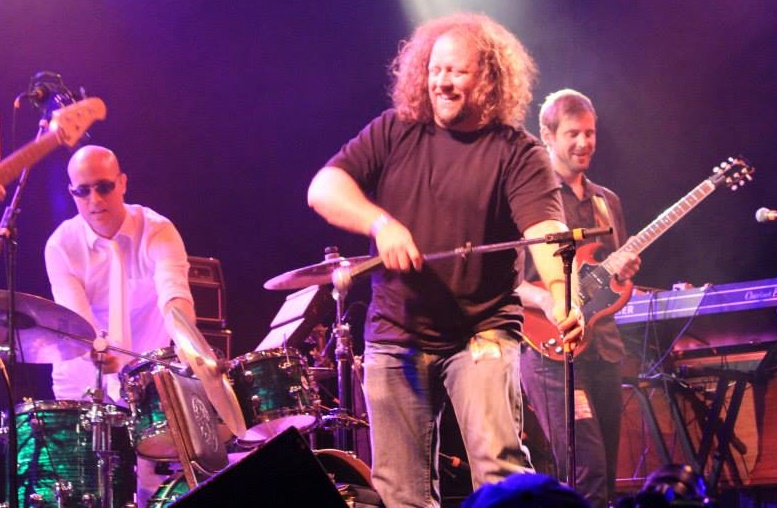 There are a few places in the country where the jammed out funk bands hit it big, and outside of New Orleans, Denver is a fully receptive hive where the bees never stop buzzing for more. With so many touring bands passing through the Front Range, we get the cream of the crop. While the Colorado scene does produce bands, we play even better hosts. Lettuce was feeling the hospitality Friday night, and while the show didn't appear to be a sellout, the band and enthused crowd helped take up the open space.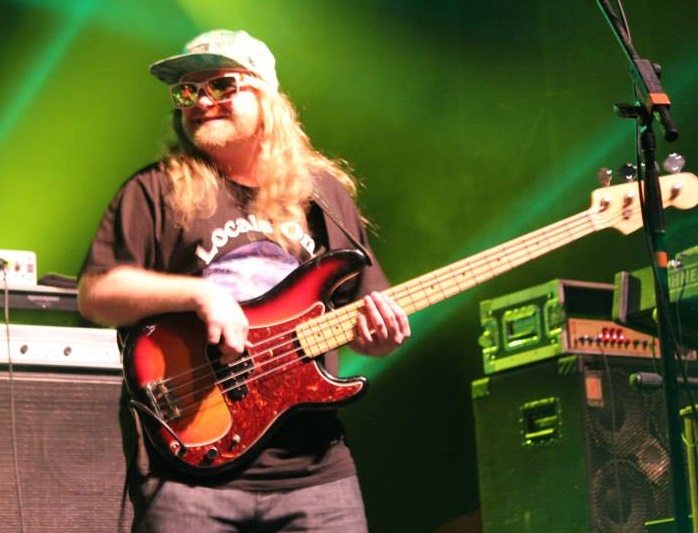 Dueling guitarists Eric Krasno and Adam Smirnoff got it going early. Krasno feels like one of the hardest-working players in the industry right now. He tours with Soulive, The Eric Krasno Band, and this past summer played bass with the Tedeschi Trucks Band following the departure of Oteil Burbridge. The lethal guitar combination took songs like "Fly" and "Madison Square" well past the confines of their album counterparts, stretching each song and jiving with Alan Evans' multi-keyboard onslaught.
I had heard that Alecia Chakour was running with the guys on this tour, and sure enough, she made her way up while the band flattered her with the moniker of the "new queen of soul." She led them through a few renditions of timeless soul hits like Marva Whitney's "What Must I Do to Prove my Love to You" and Lyn Collins' version of "Do Your Thing." The music went from ear-slaying funk to meticulous soul as soon as she grabbed the microphone, and when she left it was clear we could have done with more. Her commanding presence was a breath of fresh air, and like The Band to Bob Dylan, Lettuce scaled it back a notch to make Alecia the focal point. Talk about one of the best backing bands a singer could ask for.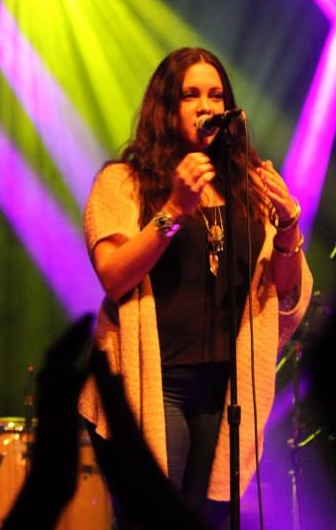 Next up on the collaboration front was Dominic Lalli. Boulder's favorite saxophone player was once a member of The Motet-making him no stranger to funk-and is half of Big Gigantic. Joining the already tight horn section of saxophone players Ryan Zoidis and James Casey, and trumpet player Eric Bloom, Dom made his mark not necessarily soloing but fitting in with the other guys. That's not to say he didn't let loose on the final song of the set, a track where the horns were much more predominant than usual, but he wasn't stepping on toes. While the horns definitely got their time in the spotlight throughout the night, they're an accompaniment to the full-frontal electric barrage of the quintet and don't feel free to lead the jam.
After a particularly space-aged sounding encore, Alecia came back to the stage for a take on Syl Johnson's "The Love You Left Behind." Neal Evans' ignited the organ, stretching so far around his keyboard world that I thought he'd strain a muscle. The funky reverb driven by Coomes' bass came to a close, with the band thanking Denver, and the Colorado funk faithful cheering well after the band left the stage. Denver is just the type of city that does appreciate what musicians leave behind, and Lettuce leaves a trail a mile high.