While many use music as a vessel for escaping the current and indulging in the nostalgia of blissful memories past, it can also serve as a powerful tool for inspiring social change. Rock'n'Roll concerts have always been a gathering place that additionally promoted social justice, educated about changes in our environment, and offered information on important political issues. While some bands kept the music separate from their personal views and ethics, the rock concert has always broadly been a place to promote social awareness. San Francisco based roots-rock band Moonalice has never kept quiet about the issues that matter to them or their family of fans, the Moonalice tribe. Founded by great producer T Bone Burnett with musician and businessman Roger McNamee back in 2007, the goal was to authentically assemble a rock band that mirrored the blissful free-form nature of the 1960s San Francisco Sound. It's been a long road since for the band that continually tours relentlessly nationwide and has kept a close relationship to their fans.
In the spirit of utilizing the rock concert as a gathering place to promote social awareness, Moonalice will host a very special event in the Bay Area this coming Thursday, November 3rd. Sweetwater Music Hall in Mill Valley, California has been a community stronghold for music and social awareness both for decades. Moonalice and The Sweetwater have teamed up to host an event prompting awareness for the state of California's Proposition 64, an act that would allow all adults over 21 years of age to legally grow, possess, and use marijuana for nonmedical purposes. The heavy state taxes affiliated would be immeasurably helpful in reviving California's in-shambles economy by supporting youth programs, protecting the environment amongst other causes. While Northern California's Emerald triangle underground marijuana cultivation economy would undoubtedly evolve, the changes are a long time coming. Moonalice will use their concert on Thursday to promote Prop 64. Special guest Lorin Rowan and others unannounced will be sitting in. Additionally the concert will serve as an album release party for their anticipated new album High 5.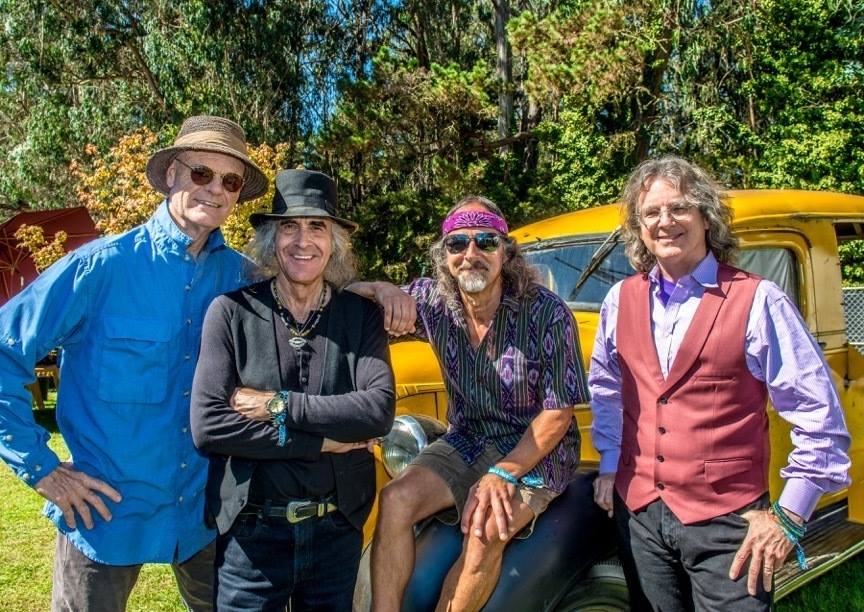 While a small number of talented musicians have rotated in and out of performance with Moonalice, the constant core for years has been Roger McNamee (guitar, vocals), Pete Sears (bass, piano, vocals), Barry Sless (lead guitar, pedal steel guitar), and John Molo (drums). High 5 represents the band as they are now, a seasoned ensemble of talented jam and rock scene vets blending evocate lyrical prowess with blistering instrumental mastery. McNamee's vocals on the opening track "Live A Little" are reminiscent of the finest classic Eagles and Byrds singles. The next track "Summer Rain' yearns for those beautiful memories past, evoking and provoking imagery in the vein of Bruce Cockburn's early material. The Pete Sears led tracks "Unsung Heroes" and "Lady of the Highlands" show off the modestly understated vocal range of the virtuosic multi-instrumentalist. The album's title track is a remarkable Barry Sless composition, inspired by Joe Morello/Dave Brubeck's canonical original "Take 5." Always consistent as the rhythmic heartbeat of Moonalice is John Molo who takes each unalike track with such precision that no other percussionist could realize.
The trio of Molo/Sears/Sless share a common connection as part of psychedelic Rock veteran David Nelson's band and their chemistry shines through prominently on High 5. McNamee's leadership role as a steadfast guitarist, singer and community guru gels together the ensemble. It's a sure thing to say their years together have brought the music to its highest high thus far. The cherry on top of the surprisingly not yet sold-out Sweetwater gig this Thursday is it's only $10 to get in! This level of talent, promoting such a significant cause (and the new album to boot) is a must attend for any rock fans in Northern California and beyond. The CD is already available at store.moonalice.com. Those who have abandoned the CD for digital downloads should consider that legendary poster artist Stanley Mouse conspicuously designed High 5's remarkable cover art. Moonalice is and has always been overtly fan accessible, promoters of important social causes, and bearers of unmatched talent in the improvisational rock realm.