Phil Lesh like his Grateful Dead bandmates are the force behind the jam festival culture today. Lesh is continuing to tour this summer, along with some topnotch young jam musicians. Trey Anastasio and Mike Gordon, formerly from Phish, are both jam legends in their own right, having learned that the grassroots is where music activism is alive and well. They are lending their creative chops to Lesh's summer tour along with the jazz-laced Benevento-Russo Duo. And, some venues, like the 10,000 Lakes Festival, which is the last stop on Lesh's five-week summer tour, will also see G.R.A.B., the combined creativity of Gordon, Russo, Anastasio, and Benevento.
But it is Lesh himself who is venturing out to major jam festivals this summer in search of the vibe and some answers. He's looking to explore why the jam scene keeps going and what it all means. As part of a long-term oral history project, Lesh has started formally dialoging with people of his generation and young people today about the 60s, what some have thought was a Golden Age of enlightenment and music or a time of unachievable idealism and unrest.     
"It's something that's been on my mind for awhile," Lesh said in a recent interview. "Time is passing and, we've lost a lot of important people from that period already.  I want to start talking to people, not only those who lived through it like I did, but young people who are coming to the  community now and I want to find out what it is that's drawing them. What is it about the values of the 60s that resonates with you?  How do exemplify those values in this new sphere of consciousness in your life?  What did we do wrong? How could we have done it better?  How can we change things now?  These are things I want to ask people about. I have all these questions."
He's also asking questions about war (Vietnam and the current Iraq War), about whether those of his generation failed or are blazing a trail that the young are following, and whether any of those 60s values have been inherited.  He's also wondering if the Boomers of his generation have laid aside those values or continued on with the good fight.
He is aware that something positive is happening. The jam festival has become a reflection of something larger. "In a way, it's combining the needs that we have today with some of the values of the 60s, some of the ideals that grew out of that," he says. "I can only view it as an extremely positive development. I want to see more."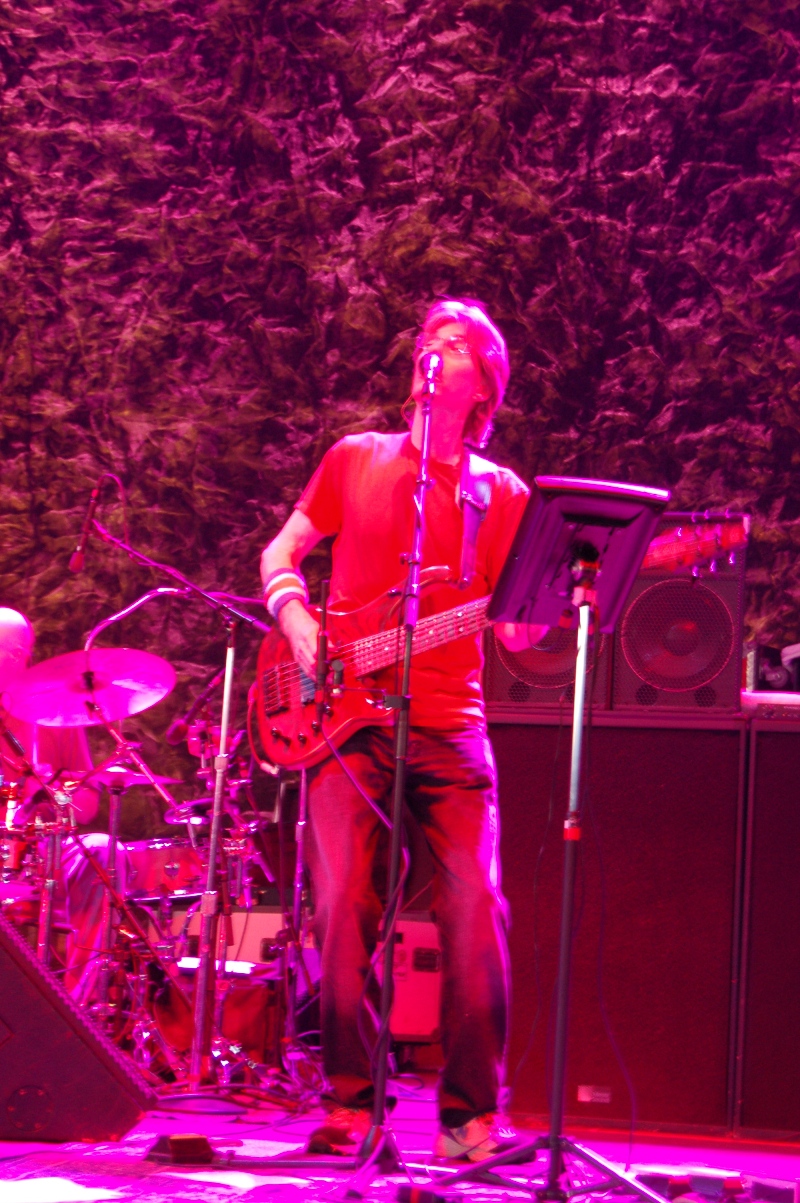 And, there are signs. Festivals like the 10,000 Lakes Festival, in probably one of the more conservative areas of the heartland of this country, has become a carbon emission neutral event,  powering their festival through the purchase of wind certificates. That means that everything powering the event from vendor and stage lights to the sound systems will be powered by renewable energy.  Places like Telluride have been powering their events by a wind generator on the site and they even have their vendors use utensils made from corn so that they can be composted. But, that kind of environmental awareness and rapid change is expected in places like Colorado or California. What happens in the heartland are slow changes.
"That's the one thing that we could never reconcile with back in the day," says Lesh, "was the pace of change. It's always glacial. Forty years on, we see that and acknowledge that. It's still very impressive."
Like many jam festivals throughout the country, the 10,000 Lakes Festival has a broader concern than just ticket sales. They are reaching out to the wider communities that are touched by the music. These festivals collect food, monetary donations, and raise environmental and social issues through charity partners like the Conscious Alliance, Rock the Earth, and the Rex Foundation. And, these aren't just for causes the local festival-goer will never see. At the 10,000 Lakes Festival, for example, the Conscious Alliance has been building a food bank in the White Earth Reservation and one at Pine Ridge in North Dakota and South Dakota. Food that they receive at the festival will go directly to these food banks. Even the Becker County Humane Society will be on-site to help find loving homes for abandoned pets.
"We've been working with the Conscious Alliance everywhere we can," Lesh says. "There are food drives at our shows in the big cities through Conscious Alliance. I've very happy about that."
This year, Lesh will be encouraging festival attendees to get out and vote as part of the HeadCount campaign, which registered 50,000 voters in 2004. Their current campaign is "Midterms Do Count."
And, at every show that Lesh does, he encourages folks to become organ donors. "I tell everybody about it every night," he says. "It's the simplest thing in the world. All you have to do is say to your family, 'If anything ever happens to me, I want to be an organ donor.' That's all you have to do. You don't have to go to DVM and be stamped, spindled, or folded. It will be your family's right to make that awesome decision."
Lesh sees hope in the music and in the jam culture. "This is our version of the camp meeting where people put their lives aside, and they come together as a community," he says "to pursue a higher journey where they're living on a more spiritual plane. They're there to participate in an artistic endeavor." They aren't voyeurs, watchers of art being made. "Audiences engaging with it is what drives the whole creative process. It's almost as if everyone agreed to put their lives aside and focus on art and more inward experiences, but in a collective way, so that they're not as detached from one another as they would be in their normal lives."
So, for those of us who follow jam, the festival is the ultimate community as people come together to share music and create their own experience through dance, drum circles, midnight acoustic jams, or tossing beach balls in the air in front of the main stage and seeing how long a group of strangers can keep the balls in the air. All of it is a collective participation in jam.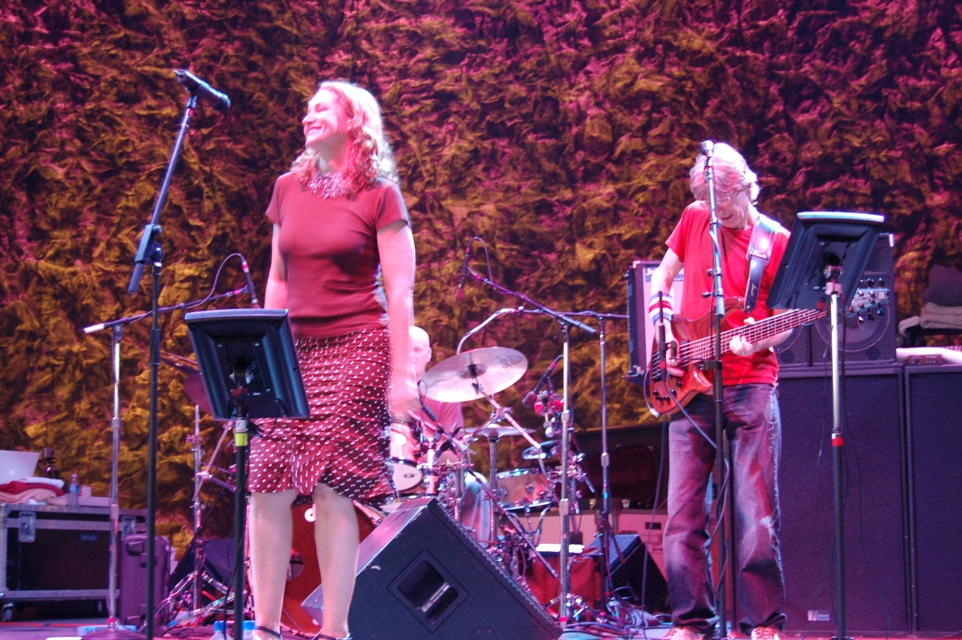 For Lesh, those early Dead years touring the country all summer and seeing a caravan of familiar faces at each event was the beginning of community. "There are still people who follow us on tour," Lesh admits. "It was like we running away from home and finding yourself as part of it. That was and still is a magical experience."
If you can get a chance, capture that real magical experience with Phil Lesh, one of the musicians who started this whole phenomenon. Catch his last hurrah this summer at the 10,000 Lakes Festival July 19-22. Or, check out the Dead years in Lesh's memoir, "Searching for the Sound: My Life in the Grateful Dead." Coming this Halloween is a Phil Lesh & Friends DVD called "Phil Lesh & Friends - Live at The Warfield Theater" that was filmed in May in San Francisco. Jazz legend John Scofield from the Miles Davis band offers his musical support to the DVD.