The whole Indie phenomenon is what really keeps me generally detached from mainstream popular music. Something never cliqued with me about bands like Radiohead or Arcade Fire. And not that those particular acts would self-apply their music as "indie", as it usually seems that its listeners that apply the label. Maybe it's the very concept of straying from what was previously donned as hip becoming the new hip. Many might also call this point of view narrow since indie doesn't really describe a particular sound, but more of an approach. Also, what about the idea of independently producing your album from a major record label? Is that indie, or is that not synch with the current status quo of what it means to be independent? Regardless some bands aren't going for a niche-crowd mentality or trying to be hip by not being hip. Certain particular bands are combining unlikely musical elements with true ownership of their talents and where they want to take that music. That's why it's refreshing to have a band like the New York based Punch Brothers challenging bluegrass and progressive music listeners alike into reconsidering the idea of what either style can or can't be.
Punch Brothers is a group of fellas who have a fascinating collective history. They were all born from the bluegrass world of acoustic sensibilities. Each one of them is undoubtedly a virtuoso, and had established that before founding their current project. But when they came to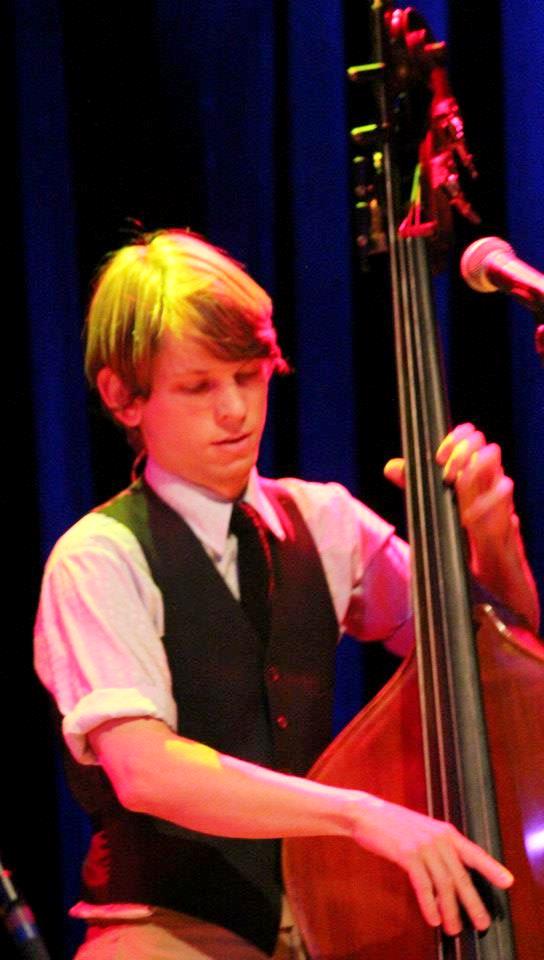 gether and began to play acoustic music less resembling bluegrass and closer to the likes of complicated classical chamber arrangements, audiences were dumbfounded by the effortlessness of the unique amalgamation. Being a Punch Brother also means having a sense of humor about the whole approach, which de facto bandleader Chris Thile (Mandolin, Vocals) has embraced with his style of singing and songwriting, especially as of late. Alongside Thile are fiddle-god Gabe Witcher, flat-picking master Chris Eldridge, five-string banjoist Noam Pikelny, and Paul Kowert on double bass. All of them share vocal duties and never stylistically succumb to the limitations of a former style. The band describes their musical process as reinforcing existing parts, rather than simply adding parts. It's no doubt that their multi-faceted approach has contributed to snowballing mainstream success on their own terms. Things just seem to keep going forward for the quintet.
My former experience with Punch Brothers was entirely at Telluride Bluegrass Festival. Naturally they were playing a little more traditional picking tunes for that crowd; but seeing them at a theatre show was always known to be an entirely different exchange. That's why I was thrilled to cover their Boulder Theater performance last Sunday night. The entirely sold-out affair seemed to consist of an audience compiled of mostly younger couples. Everyone respectably packed in tight, but not the usual boogie-your-ass-off bluegrass crowd. Punch has an entirely different crowd that has been growing substantially since their last album released earlier this year Who's Feeling Young Now? Though I was used to their Telluride performance vibe, I was pleasantly surprised to see their sincere affection toward the fans outside of that environment. Throughout the performance Thile shouted a call-and-response with the not-so inside joke "ahoy". To my understanding it's a nonsensical affectionate war cry from the band to the crowd and back and forth. I'm pretty sure it started at a whiskey soaked Telluride performance a few years back.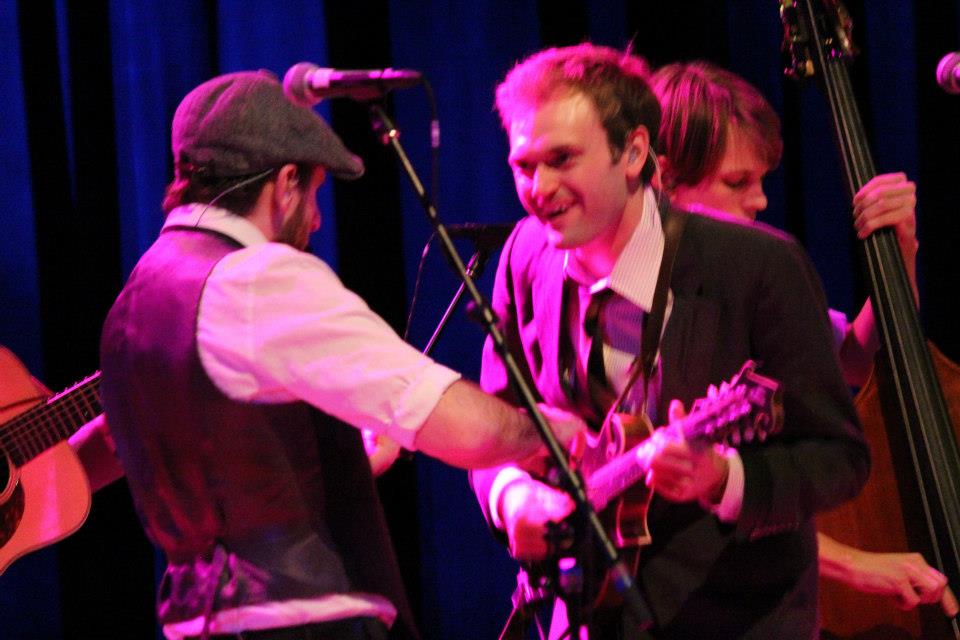 It's so interesting to see how the Punch Brothers have grown into a collective image, without taking themselves all to seriously. They are all no doubt handsome; in fact they look like they could strike a pose for a GQ cover story at any given moment. Their boyish demeanor never resorts to goofing-off. It seems like with the new material off their latest album that they have refined their musicality to exactly as mainstream as they are going to get. And the best part is that it's true to them as a band so really there's no sell-out point. And though Thile may come off as a bandleader to some, he's really just one of the guys, as Eldridge, Witcher, and Pikelny all shared lead vocal duties on their respective songs. Though I am admittedly not super familiar with their catalogue of originals a few moments definitely stuck out as crowd favorites to me. The big crowd pleaser of the night was their anathematic "Rye Whiskey" off of their Antifogmatic album. No doubt even casual fans knew what to holler during that one. In a moment of true-silliness, the boys launched out of a delicate instrumental into the classic Christmas novelty song "I Want A Hippopotamus for Christmas" which had the crowd going nuts in a goofy for-all sing along. They even broke out an acoustic shred cover of the Car's radio hit "Just What I Needed", guitar riff interpreted via banjo man Noam.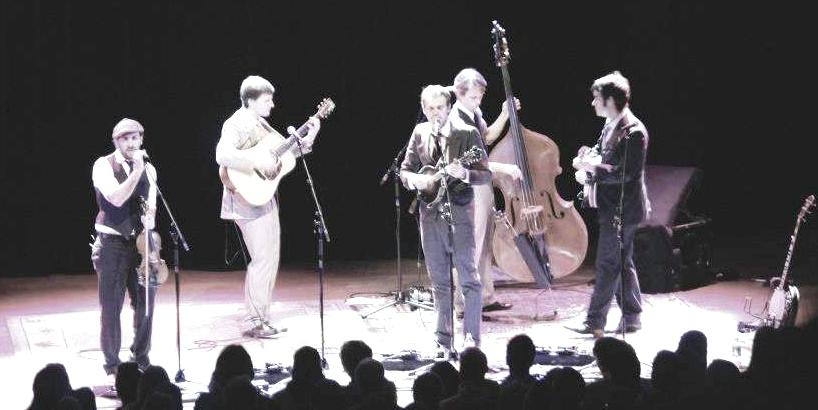 Things keep looking up for the Punch Brothers. Their music has recently been used in soundtracks for mainstream movies such as The Hunger Games and This is 40. They have a three night sold-out New Years Eve Run at Manhattan's Bowery Ballroom. No doubt they will be part of the 40th Telluride Bluegrass Festival this coming summer solstice 2013. Success just seems to come naturally to them. It seems like they took the less obvious approach and really strived to make their music something different, but true to who they were as musicians. These guys might have been bred in the bluegrass world, but that doesn't mean that country music is their sole influence. Defying expectations and taking risks has only played in their favor so far, so why stop doing what you want if that's bringing you full-bodied success on all fronts? The guys are eons ahead of acts that are trying to fit in by playing what they think crowds want to hear; instead they create what their fans want to hear.  We are lucky to have Colorado on their map of places to visit on tour and look forward to a summer solstice bash for the ages! Ahoy!