Last weekend, the historic Warfield in San Francisco hosted a special two nights in honor of the life and legacy of Jerry Garcia. It is fitting, as the storied 86-year old theater hosted Grateful Dead and Jerry Garcia Band dozens of times and continued to book acts that bring an adventurous music spirit. One of the beloved guitarist and bandleader's closest collaborators outside of Grateful Dead was organist Melvin Seals. From a starkly different musical background than Garcia, the two bonded and played together until his last years. It was Seals who was one of the first to play the music of Jerry in public after his heartbreaking passing in 1995. It was then that the JGB was born and ever since Seals has been the keeper of the flame, preserving the beautiful music of Jerry Garcia Band, which bridged so many different forms and genres. Also, key to the longstanding Jerry Garcia Band sound were vocalists Jaclyn LaBranch and Gloria Jones. Both brought a potent gospel element to the music which transformed the tunes of Bob Dylan, Van Morrison, Robert Hunter, and Peter Rowan into sacred steel. In recent years Seals and Co have hosted a variety of memorable lineups at The Warfield, to the delight of Deadheads. This January's announcement resembled an ensemble under the previous moniker: Jerry Garcia Birthday Band. On January 11th and 12, the ensemble of Melvin Seals, Oteil Burbridge, Tom Hamilton, Duane Trucks, Jackie LaBranch and Lady Chi presented "Like A Road Leading Home, A Tribute to Jerry Garcia."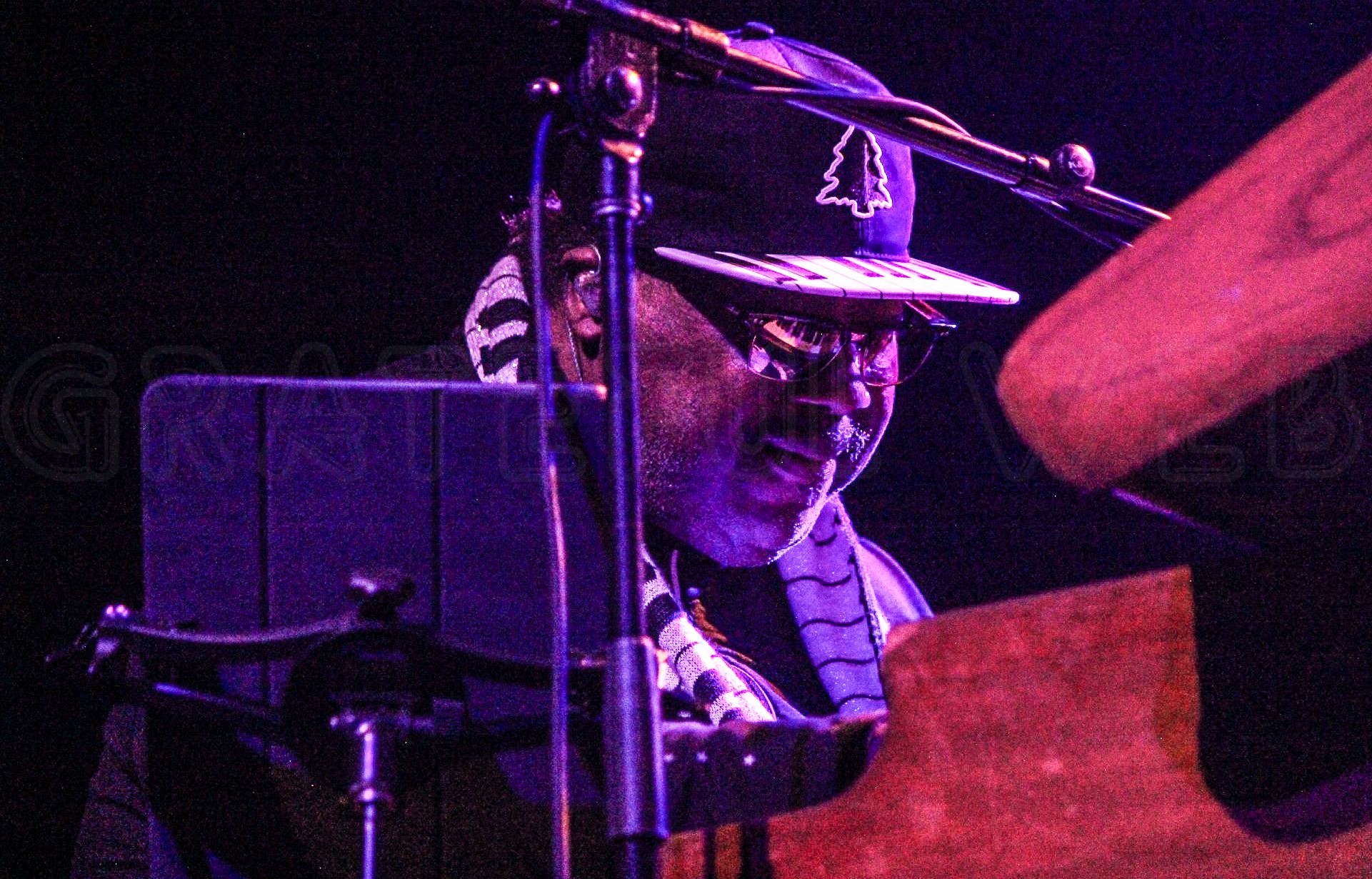 The first night was a recreation of a phenomenal setlist performed by Jerry Garcia Band in March of 1990, which became the self-titled 1991 live album Jerry Garcia Band. Melvin Seals and Co were kind enough to invite Grateful Web to the second night, a collection of celebrated songs of both Jerry Garcia Band and Grateful Dead. The band took the stage to the cheer of an at-capacity crowd ready to boogie and celebrate. Junior Walker's "I'm A Road Runner," opened the show in a laid-back rendering with Hamilton taking the lead on vocals. Not at all attempting to imitate or even emulate Garcia's vocals, Hamilton's following as a member of the heralded Joe Russo's Almost Dead has brought him to the hallowed space of lead guitar in tribute to Jerry Garcia beside Melvin Seals. Next came the gospel classic "Gomorrah," penned by Robert Hunter for Garcia's Cats Under the Stars album. Oteil took on vocals, who's membership in Dead & Company has also presented plenty of songs to show off his secret weapon, those pipes. At the climactic final moments of the tune, Chi and LaBranch belting, "before she, looked behind her," it was hard to not think of Gloria Jones, originally billed as part of the lineup (before Chi graciously stepped in) but had to withdraw due to health complications. The Grateful Web community sends positive healing vibes out to Gloria.
Next came an upbeat "Run For The Roses," with plenty of juicy guitar and organ solos to please. "Mystery Train," got the spinners spinning, and thanks to the laid-back staff at the Warfield, everybody in seats was standing, and the isles were zoned for dance. "Tore Up Over You," brought that bluesy rounding that had been absent previously. A highlight came with an Oteil led "Stella Blue," with some especially memorable bass and vocal synchronization. If Bobby Weir has handed over the reins to Oteil in Dead & Company to perform the sacred Hunter/Garcia ballad, he's evidently bringing it life. Finally, the bandleader, Mr. Melvin Seals got his turn at the vocals with his now-signature "That's What Love Will Make You Do," a groovy Little Milton cover that Garcia dug enough to frequently incorporate into his setlists over the decades. An unusual but effective arrangement (Hamilton might not have led this one too many times) of "Midnight Moonlight" brought the first set to close.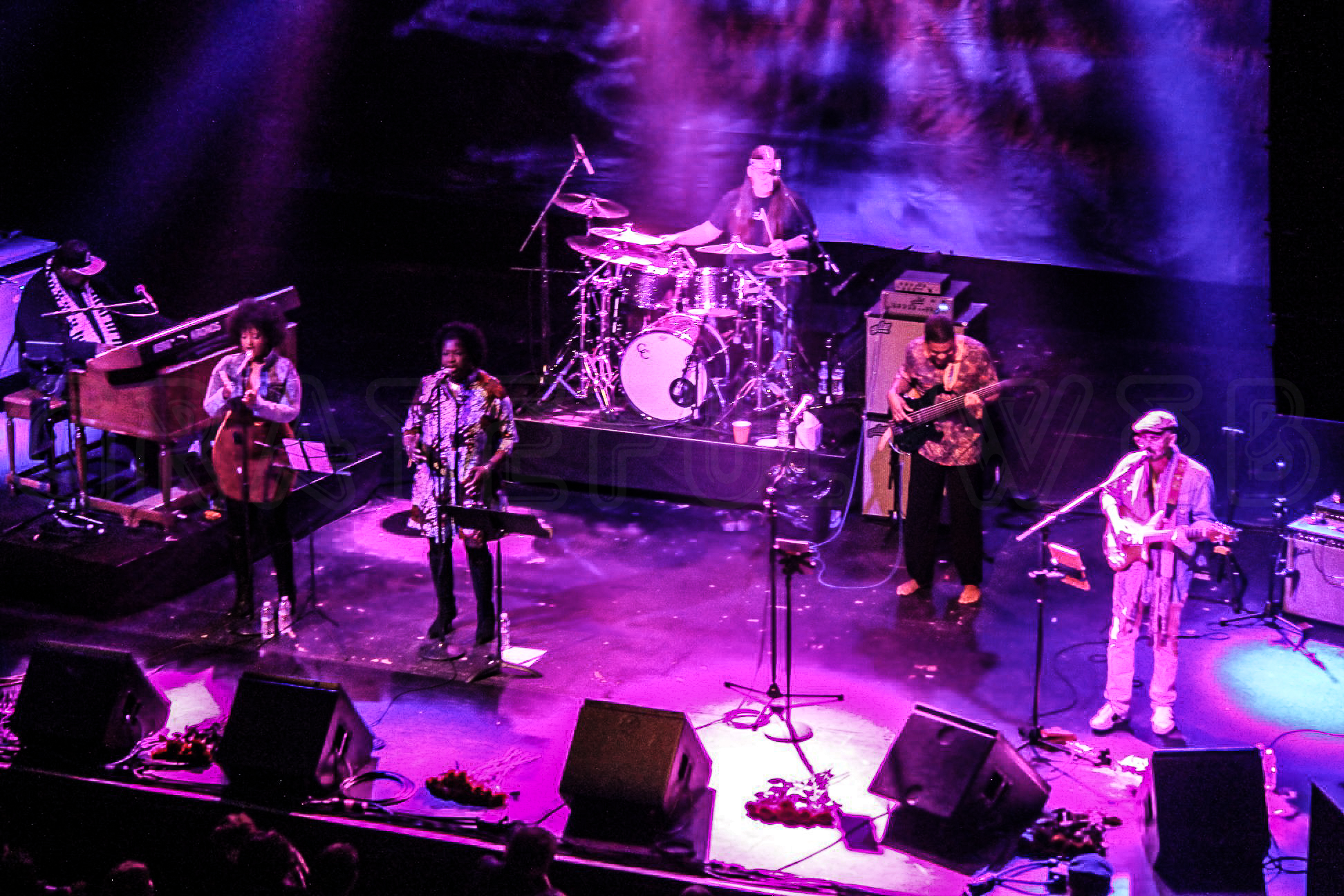 The second set came after a generous set break with a big booming performance of "Shakedown Street," with plenty of improvisation built in, with the coda conspicuously left unfinished. The beauty of "JGB" is the flexibility to incorporate such a vast swath of classic Garcia tunes. A funky "Expressway (To Your Heart)," came next, a noteworthy sync in the Burbridge/Trucks rhythm duo brought up multiple apexes. "That's Alright Mama," picked up the pace and saw Hamilton unleash his schooled Garcia guitar lines followed by uproarious cries from the crowd. A deep and psychedelic "Bird Song," soared to heights not previously explored. A crunchy "Lay Down Sally," did more than justice to Jerry's rendering of the classic Eric Clapton tune. The Clapton double-header continued with "Lonesome, and a Long Way From Home," building towards an extended psychedelic disassemble and remount, in classic JGB fashion. "Like a Road Leading Home," finally made its way into the setlist in a poignant performance highlighted by Chi and LaBranch's powerhouse pipes. "Everybody Needs Somebody to Love," was a fitting way to end an uplifting celebration before transitioning into a rowdy reprise of "Shakedown Street."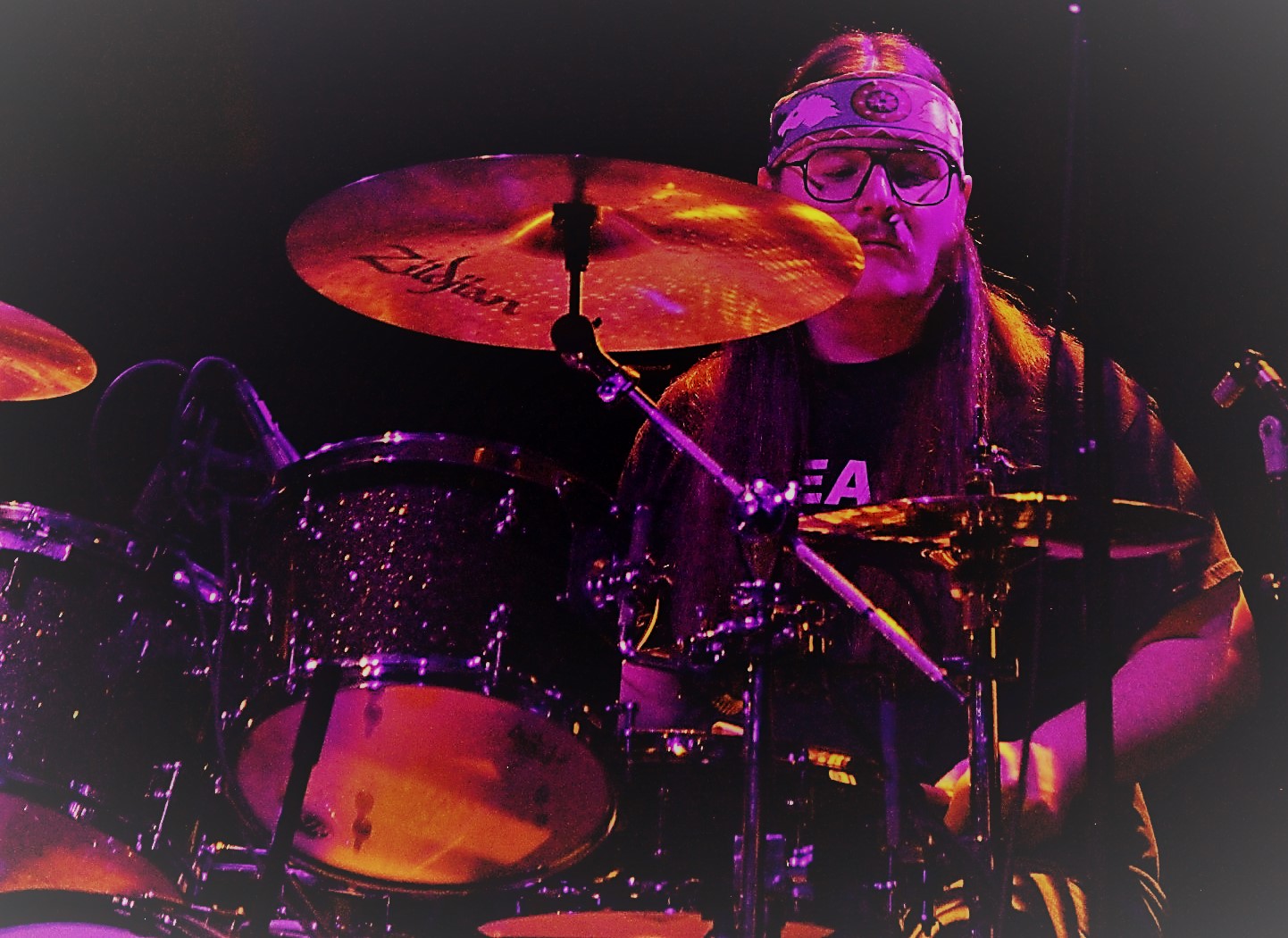 A mighty encore call beckoned the band back onstage for the iconic Hunter/Garcia ballad "Mission In The Rain." The feeling leaving The Warfield after the three-hour show was beyond description. One that Deadheads still feel after leaving remarkable Melvin Seals or Dead & Company shows. Jerr would be proud to know these tunes will continue to be handled by such a dynamo band. Like a road, leading home.