Two progressive bluegrass titans shared a co-billing last weekend at The UC Theatre in Berkeley, California. Infamous Stringdusters hosted a diverse two-night run beginning last Thursday with Keller Williams and Grateful Gospel. Fans that evening were treated to an array of Grateful Dead classics augmented by a joint group of Keller and the Dusters. The next night focused closely on original material with Poly-Ethnic Cajun Slamgrass pioneers Leftover Salmon kicking off the festivities. Both bands brought their jovial spirit and unmatched energy level to a sizeable crowd at Taube Family Music Hall (aka The UC Theatre.) The venue has brought some impressively diverse bands into the fold since its re-opening back in late 2015.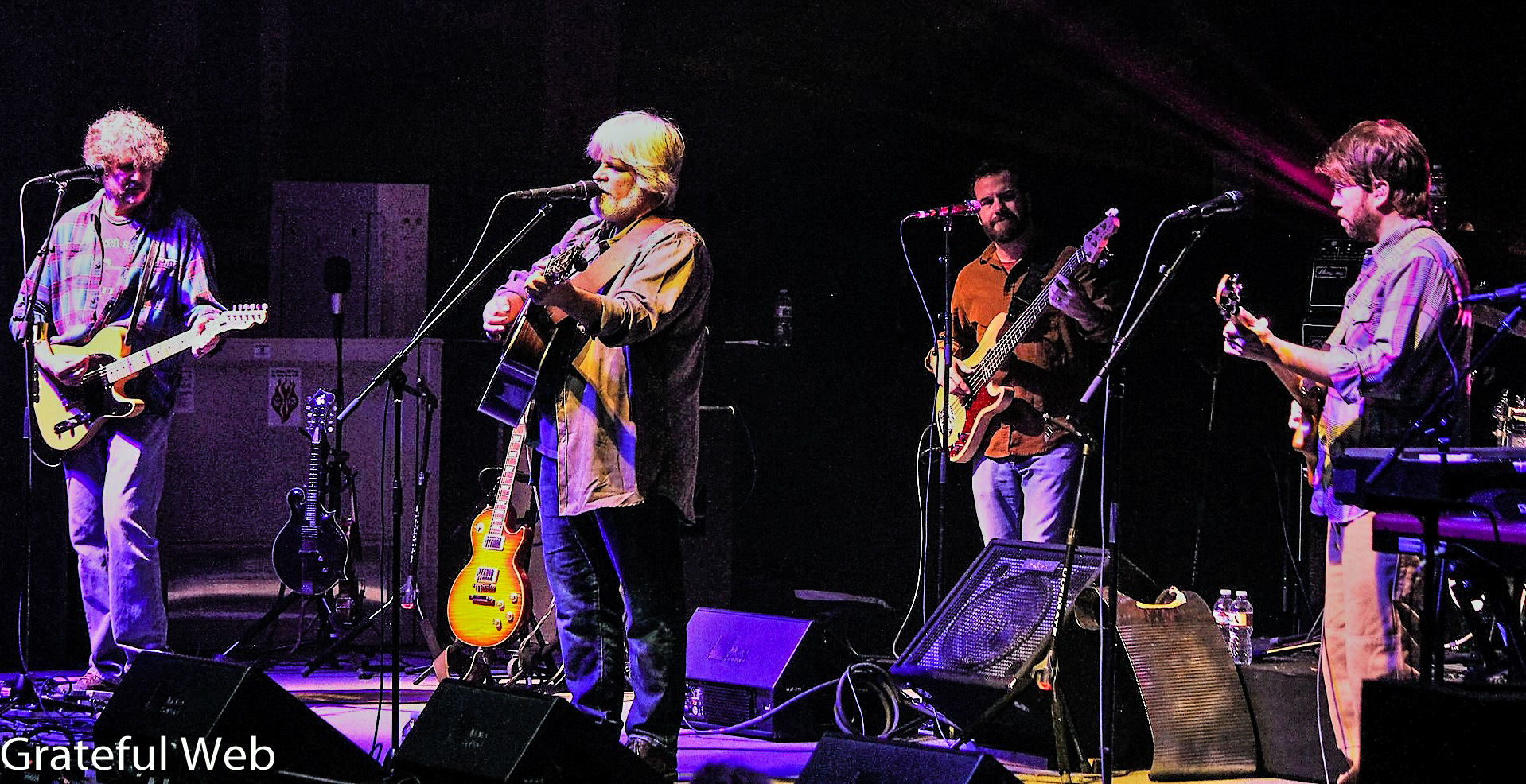 Starting the evening off right, Vince Herman (guitar, vocals), Drew Emmitt (mando, fiddle, vocals), Andy Thorn (banjo, vocals), Greg Garrison (bass), Alwyn Robinson (drums), and Erik Deutsch (keyboards), wasted no time swinging right into the Aquatic Hitchhiker favorite "Little Liza." The tune is a great showcase of their unique approach revealing the band in a relaxed yet poised to shred. Grassier tunes like "Gold Hill Line," and "Sing up to the Moon," got the Berkeley crowd plenty warmed up, dancing around each of the venue's many compartments and levels. "Western Skies," brought Emmitt in fine vocal form alongside some striking lead guitar from the multi string-slinging veteran. Andy Thorn fronted the band on an uproariously received cover of Prince's hit "7," taking the crowd by surprise and showcasing his ever-broadening range. Salmon has branched in many directions since the group's inception in the early 1990s. One of their strongest suites is the reimagining, and "grassifying" often hits outside of the canon.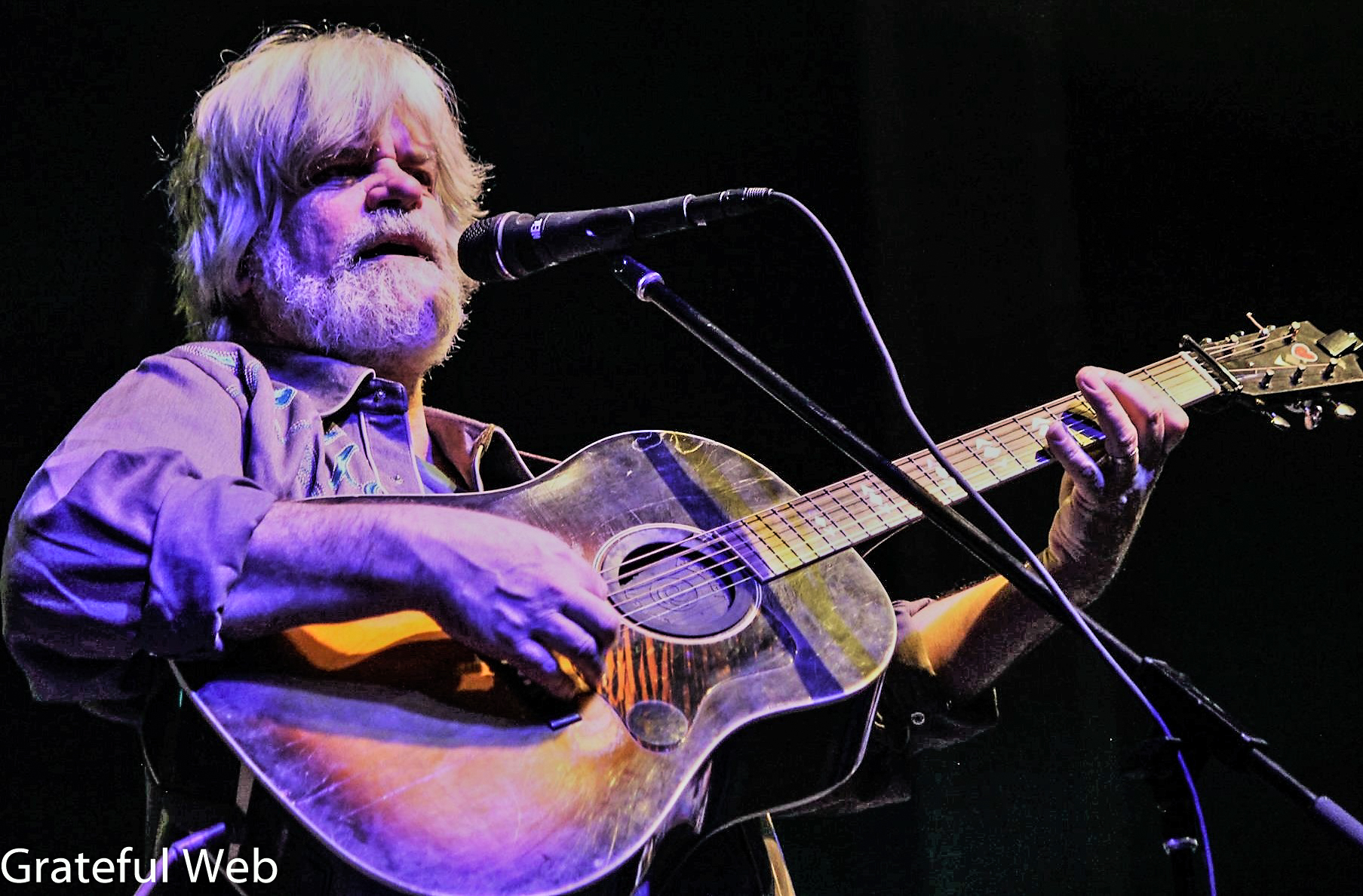 Vince and Co. continued the standout set with a cherished cover of the John Hartford gem, "Joseph's Dream." "Gulf of Mexico," boded well for the boogie- as did "Thornpipe," again showing off the true virtuosity of Andy Thorn. The showstopper "Two Highways," left the crowd in enthusiastic ovation for one of Salmon's newer favorite originals.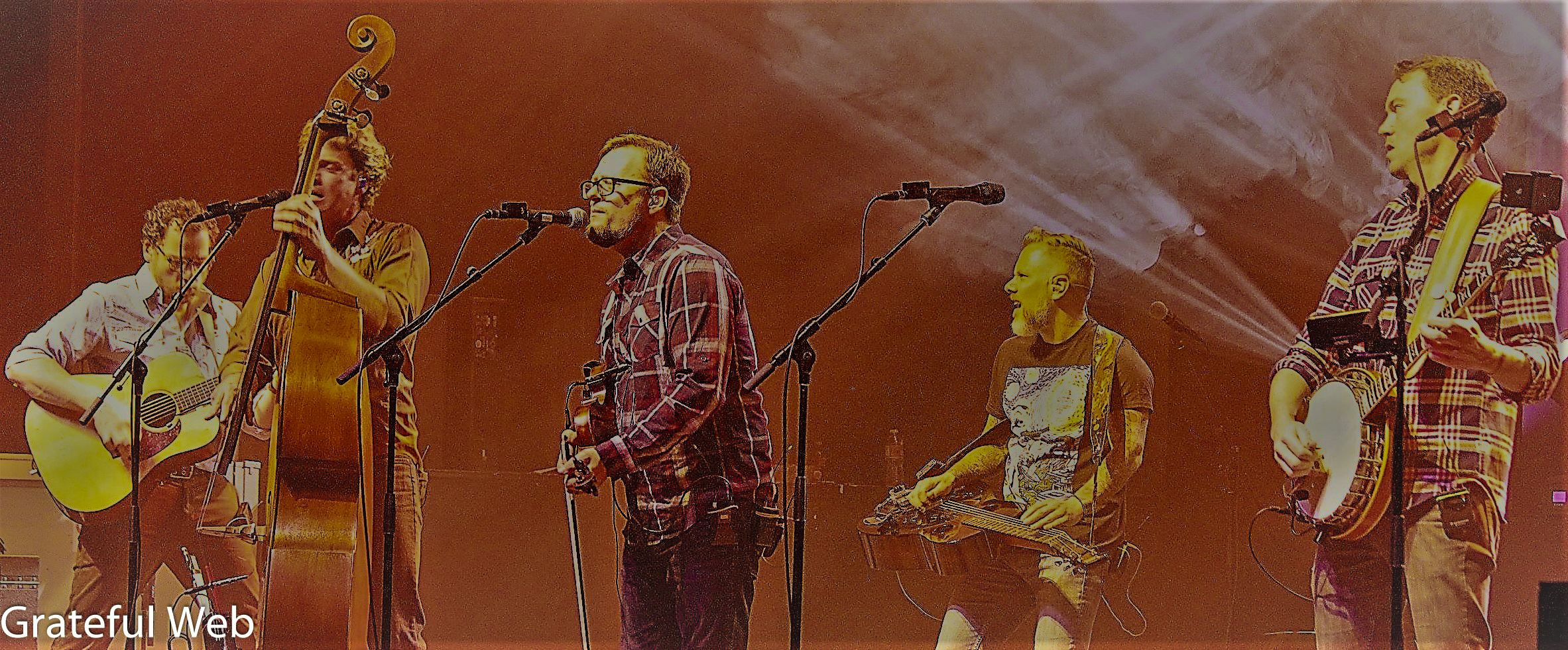 Set break was curious to witness as stagehands deconstructed all the equipment leaving the stage virtually bare besides some peddle equipment. The stage is left bare-bones for a reason. The sheer charisma and musicianship coming from the collective of progressive pickers is enough equipment and dazzle to fill stages five times the size of Taube Music Hall. The Infamous Stringdusters is Andy Falco (guitar), Andy Hall (dobro), Travis Book (upright bass), Jeremey Garrett (fiddle), and Chris Pandolfi (banjo.) All contribute complimentary vocals and more than enough personality to woo every crowd they put themselves in front of.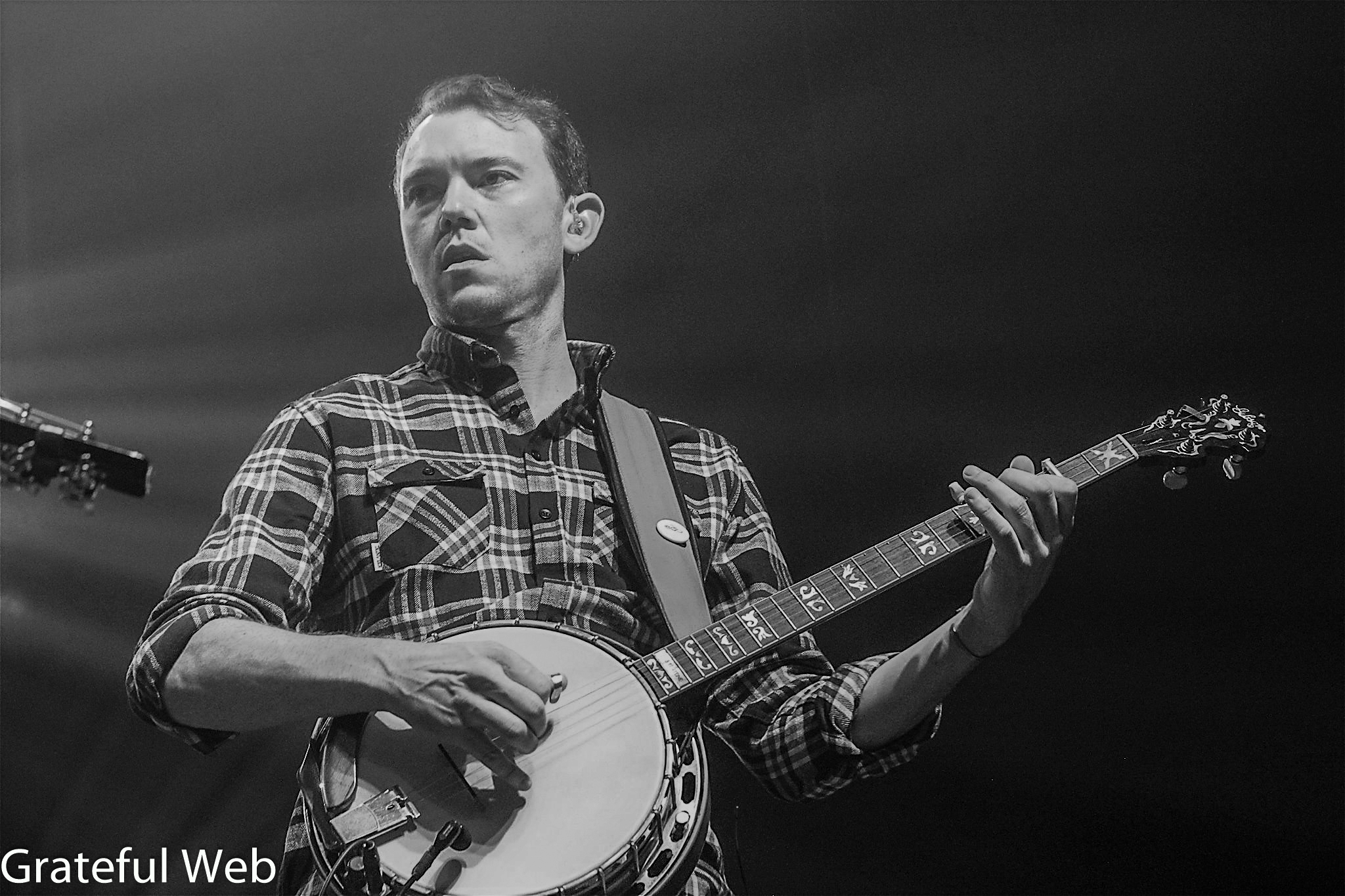 The Dusters have such dynamism and range that's drawn them toward some incredible collaborations with the likes of Grateful Dead bassist Phil Lesh and multifarious rocker Ryan Adams. Their energetic set featured cuts focused mainly on their most recent albums, 2016's Ladies and Gentlemen and 2017's Laws of Gravity. Many talented bands who rose from the progressive bluegrass/roots boom of the 2000s tend to incorporate electrified rock 'n' roll aspects into their sound. The Dusters took a different approach, matching that electric vibrancy and improvisational spirit with no smoke-and-mirrors, backed only by each other's musical relationship and unmatched chops.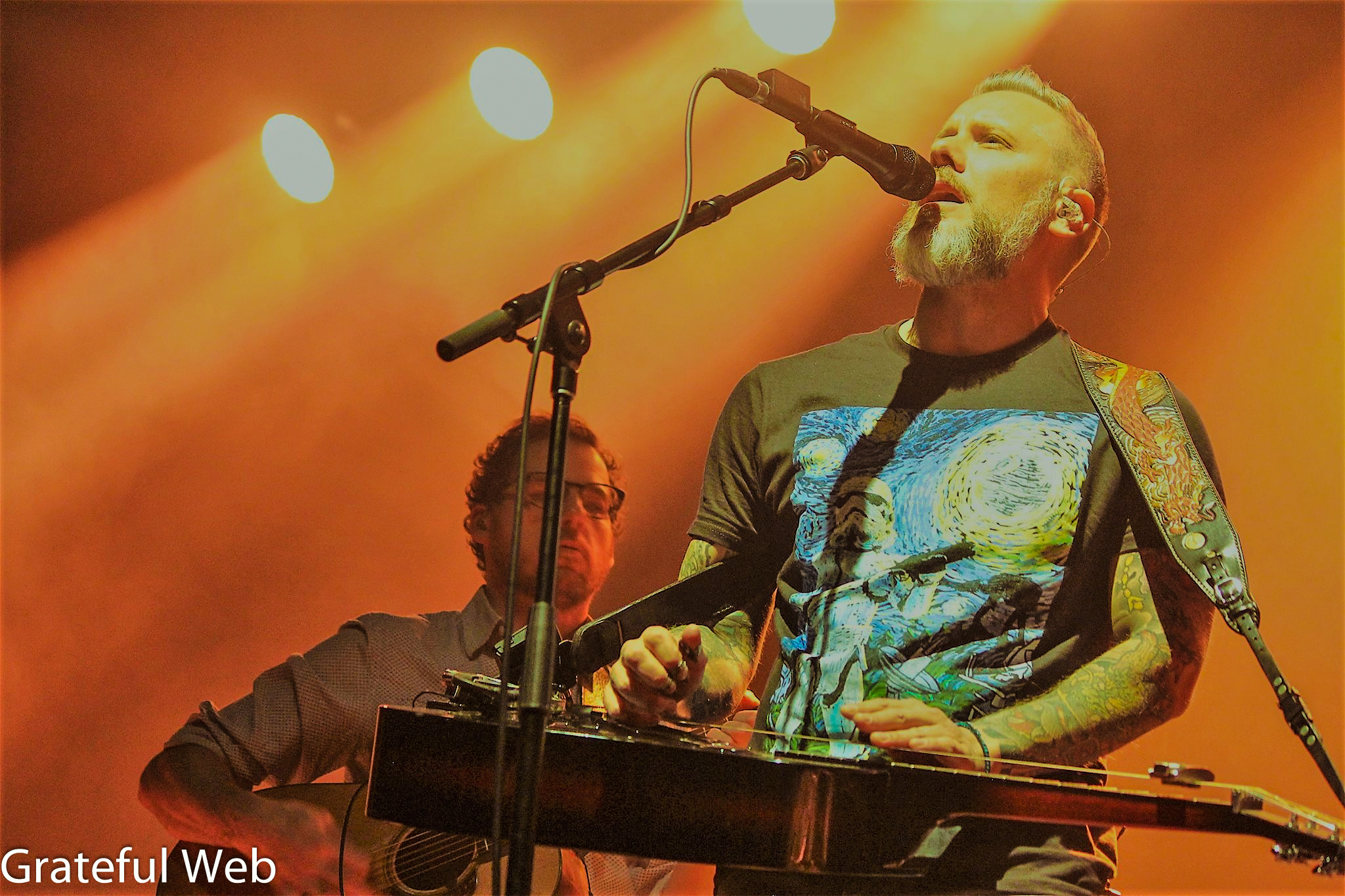 Standouts for the Dusters set included Andy Hall's unmatched dobro mastery on "Let Me Know," a wild cover of U2's "In God's Country," and Jeremy Garret's stirring fiddle solo segment on "Rockets." They broke out fan favorites like "Get It While You Can," handled charismatically by Travis Book and a sturdy rendering of "A Hard Life Makes a Good Song." By the end of their extended set, the venue was entirely blissed out. The Infamous Strindusters is a celebration of the life that surrounds each performance, truly an affected audience to band relationship. The band even shouted out to a devoted fan whose one-hundredth show it in Berkeley that evening, humbly joking that not many have been to one-hundred shows. The co-headlined evening was a spirited way to begin bidding 2017 farewell, that cheer was buzzing around the entire building. Thanks to both of these treasured progressive acoustic acts and the UC Theatre for welcoming us back.