Few drummers have had such an illustrious career as Steve Gadd. While the Grateful Web tends to naturally gravitate towards genre-bending, multifarious players, Gadd's range of original work and cache of collaborations are strikingly diverse. From Simon and Garfunkle's famed 1981 Concert in Central Park reunion, to Steely Dan's legendary recording "Aja," to more recent stints with Eric Clapton and James Taylor, his session portfolio alone is enough to drool over. But Gadd is much more than the man behind the kit. An illustrious educator and bandleader, with a dozen or so album credits to his own name, including his longtime Steve Gadd Band which just released a beautiful self-titled album in March. Steve Gadd Band, which features a dynamo ensemble of Walt Fowler (horns), Kevin Hays (Organ and Piano), Jimmy Johnson (Bass), and Michael Landau (Guitar), followed the momentum of two other stunning Steve Gadd Band releases in the 2010s.
Gadd is a New Yorker through and through. He's toured around the world for decades but is less often seen in the San Francisco Bay Area. This week, Steve Gadd Band graced the stage at one of the last remaining jazz club mainstays in the East Bay, Yoshi's Jazz Club in Oakland. Yoshi's, a well-regarded Japanese restaurant and renowned venue, kept the vibe great as usual for a bustling sold-out Tuesday night show. When Stevie and the boys took the stage, he welcomed the crowd to Yoshi's before launching into the opening track from the new album "I Know, But Tell Me Again." Readily apparent was the control, precision and acumen of the quintet. In a time where many jazz session greats have gone the wild-ride fusion route, Gadd's Band has a refined meaty sound, reminiscent of eras past. The aforementioned opener set the stage well for the diverse soundscapes to come. Interplays between Fowler and Hays were evocative of Weather Report's Black Market/Heavy Weather heyday.
Next came "The Long Road Home," which revealed the band's propensity for the ballad side of things. Gadd's precision was beautifully captured by the "just exactly perfect" sound wiz behind the soundboard. Before launching into the blissfully off-kilter "Green Foam," Gadd shared the story behind the genesis of his many foam-centered song titles. Notable is how the songs frequented towards saturated syncopation in favor of extended solos. This is where any unit becomes a cooperative. Another beautiful ballad penned by Michael Landau entitled "Auckland by Numbers," came next, which displayed Landau's extensive understanding of profound harmonics. "Rat Race," was instantly reminiscent of Chick Corea's Elektric Band, not surprising as Gadd's longtime relationship with Corea (check out My Spanish Heart,) clearly had an impact on him. The quintet did get the chance to explore their psychedelic side with a sturdy rendering of Jan Hammer's "Oh Yeah."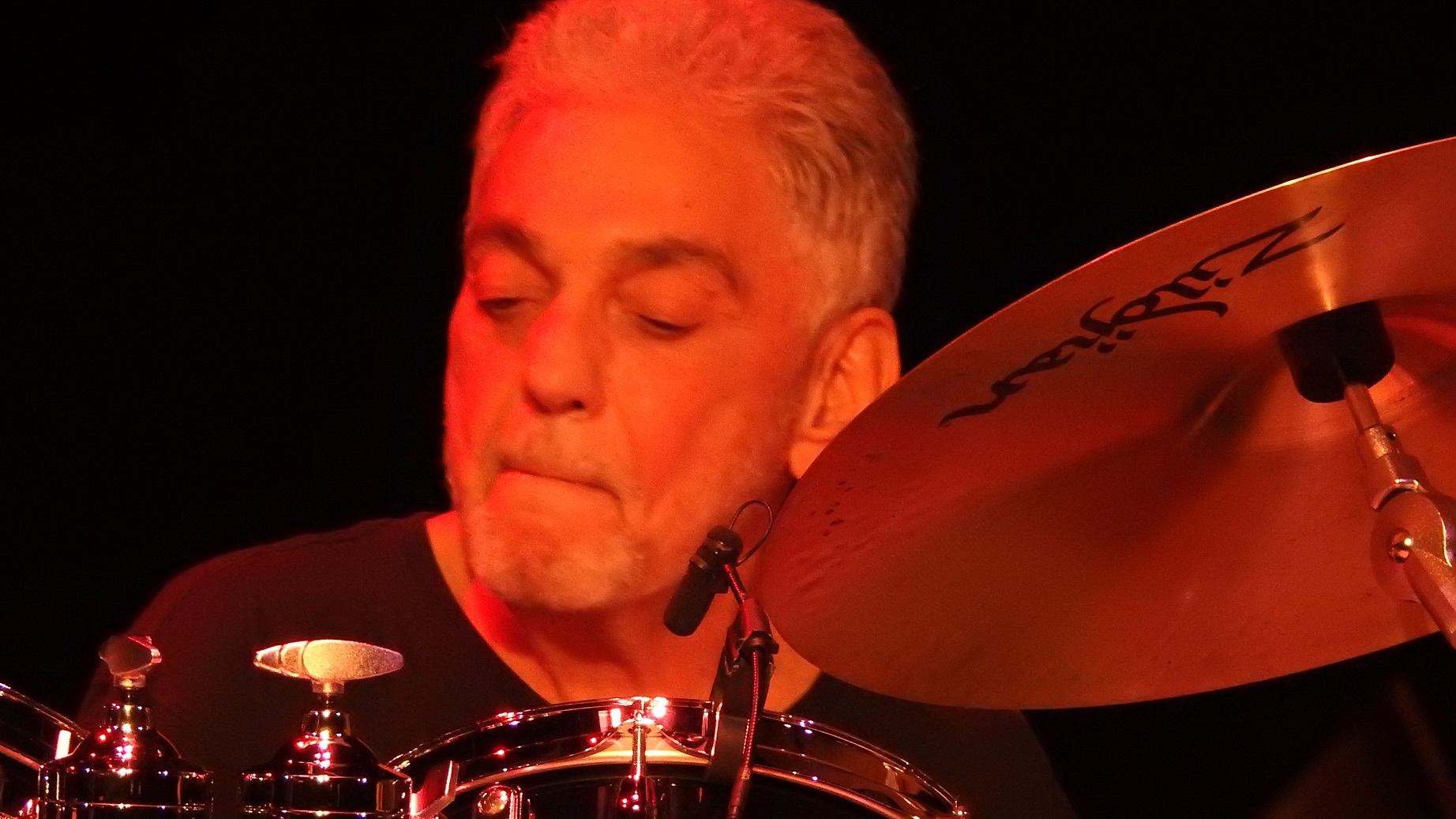 From there Gadd shared a story of Walt Fowler's relationship with George Duke, the late great pianist/bandleader who bridged jazz fusion and funk from the 1960s onward. Both Fowler and Duke began their relationship as part of Frank Zappa in the early 1970s and never stopped collaborating. Fowler led Steve Gadd Band through his deeply personal original, "Duke's Anthem." Hays' paid the beloved organist just ado with a remarkable B3 solo. Fowler's stamina stood as perhaps the one musician that could be considered "lead," though more interwoven that lead. The dazzled Steve Gadd (abundant reception from the crowd all night,) thanked the enthusiastic Oakland crowd for the first of a three-gig stint and concluded the set with a boisterous rendition of Keith Jarrett's "Wino." When the band took a bow, it was vibrantly apparent that Gadd's love for playing and bringing inspired new originals hasn't dwindled, but strengthened. Thanks a million, to Yoshi's Jazz for graciously including Grateful Web and to Steve Gadd for keeping it bop, in a time where jazz is progressing faster than its roots can clasp.