It's peculiar to think about, but the album, as we know, it is dying off. The single already takes precedent, for those bands that are looking to reach the widest number of listens on the pop charts. The major upside to the current state of the music business is that the live concert experience has taken precedent as the best way to make it as a musician. One of the most admirable acts out there right now, gaining the adoration of loyal fans while releasing quality albums, is progressive grass sextet the Infamous Stringdusters. Though they have put out four consistently captivating studio albums since the 2010s, Andy Falco (guitar), Travis Book (upright bass), Jeremy Garret (fiddle), Chris Pandolfi (banjo), and Andy Hall (dobro), faithfully won their audiences who've witnessed their barnburner live shows.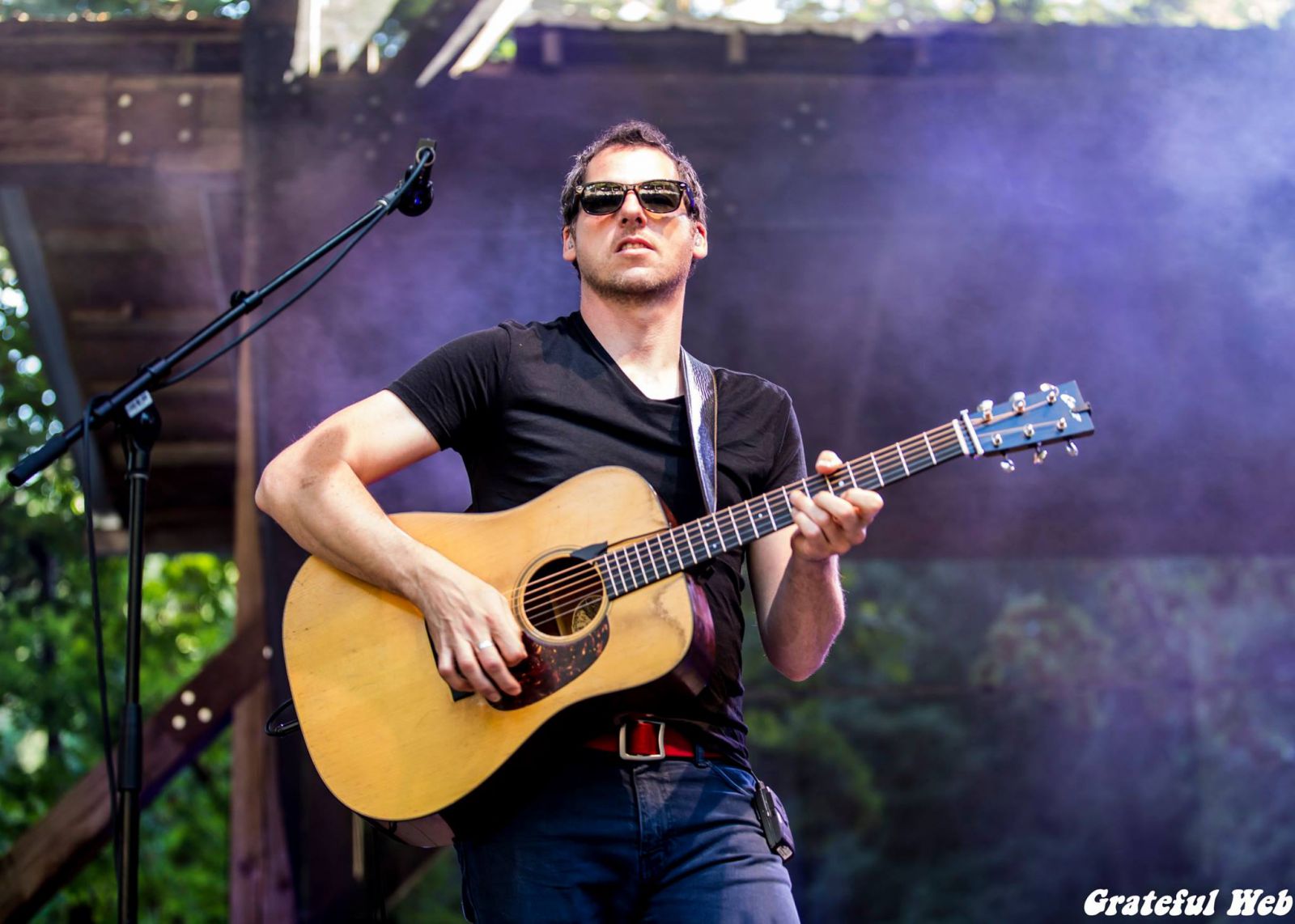 The Infamous Stringdusters roots are steeped in Appalachian traditional bluegrass, but as they began to tour rigorously, they one-by-one found their home in Colorado's Rocky Mountains, where they could play how they wanted to crowds that embraced their uninhibited jamming. They're not New Grass; nor a Bill Monroe, Jimmie Rodgers, or Flatt & Scruggs jukebox. While all of the bluegrass legends could be cited as influential, the best way to discover the Dusters is through their live originals. To high critical acclaim (charted at the top of Billboard's Bluegrass Album slot) their latest studio album Laws of Gravity was released January 13th on Compass Records. It proved that road-tested originals were key to compiling an artistically pleasing studio album. Now following in crucial succession is a companion live album, fittingly titled Laws of Gravity: Live. Released on June 16th, the 13-track live compilation album was selected, mixed and finished by Dusters' Falco and Pandolfi.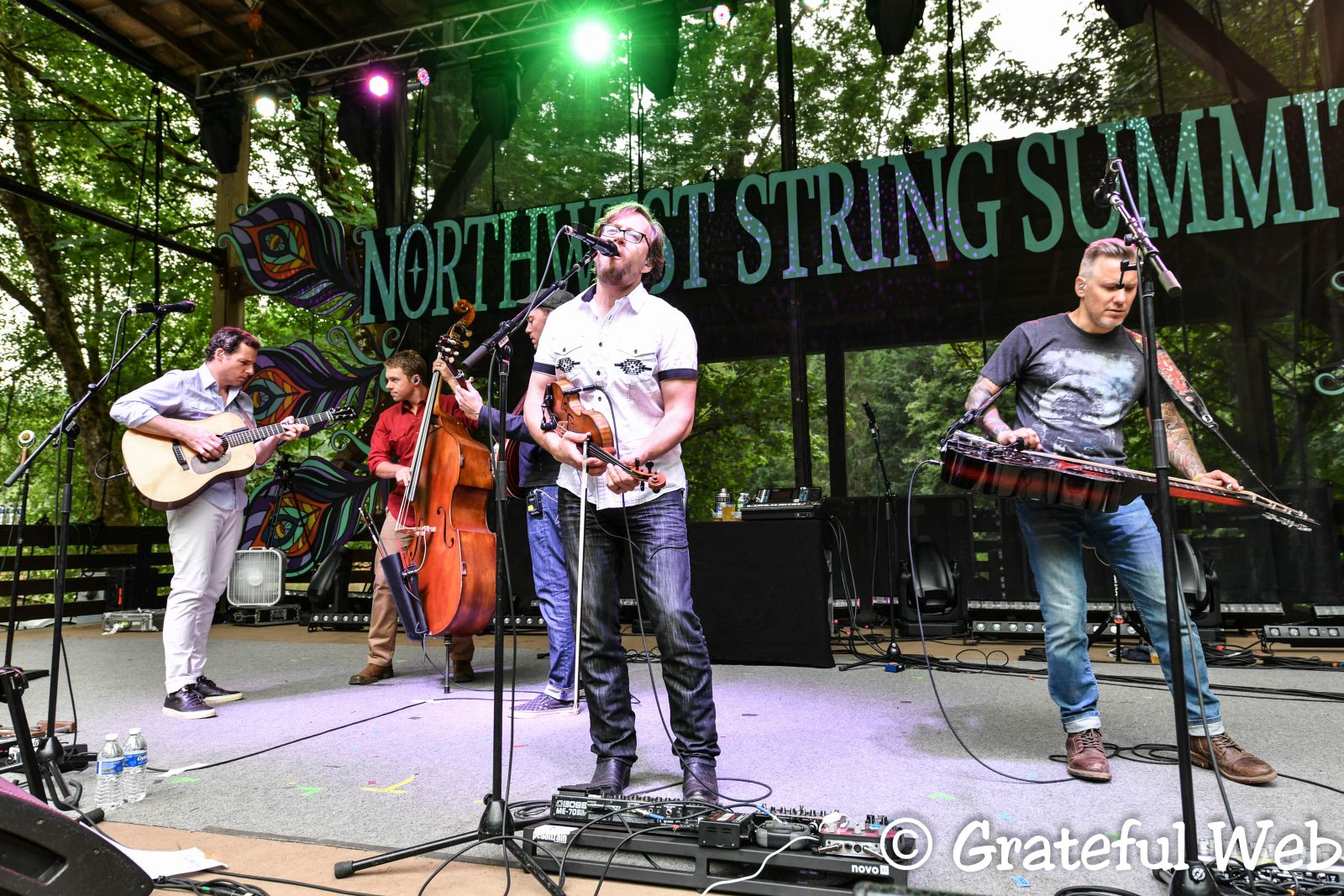 The live compilation is a song-for-song anthology of the wildest renditions from all different gigs, a year which has thus far seen fifty-eight shows! All of the Duster's finest attributes are represented here. Their authentic democratic style of playing never shined brighter than tracks like the rousing, "1901: A Canyon Odyssey," or the poignantly catchy, "Soul Searching." Pandolfi's banjo, more distinct than ever, contributed in the deepest of jams on romps like, "Black Elk" and "Vertigo." Old school fast-grass like "Sirens" showcases Garret's unmistakably spot-on fiddle, rooted in Nashville perfectionism but better suited for riskier material such as this. Per usual, Hall & Falco could claim stake as the fastest and most rousing of pickers currently working, but they choose to interweave rather than boisterously showcase. That's what separates the Dusters, their true knack for consistent collaboration and solidarity over individual showmanship.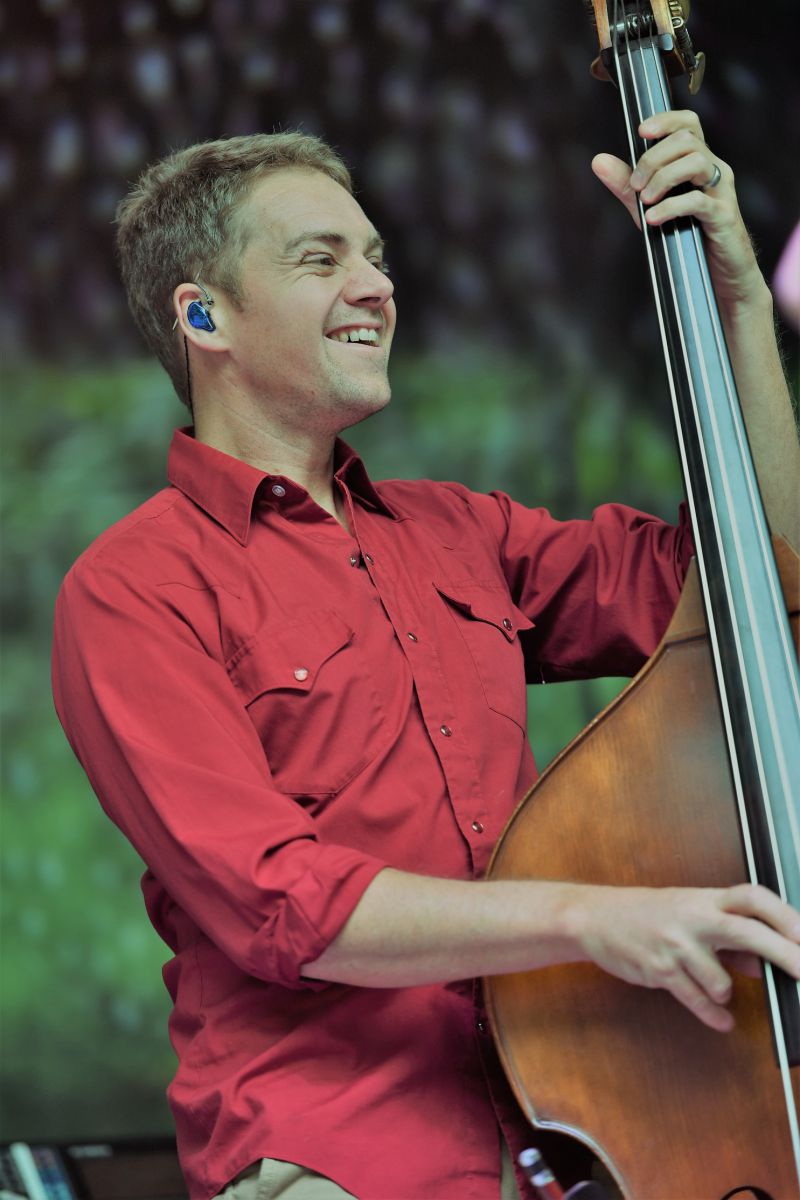 In the forefront is the backbone of Book's steady, upright bass, on tunes like "Gravity," which also demonstrate powerful four-part harmonies from Hall, Garret, Book, and Falco. These aren't supposed to be Nashville pitch-perfect harmonies; their pipes are progressive just like their picking, including gospel influences demonstrated on the tune, "This Old Building." It's true that "A Hard Life Makes a Good Song," as the Del McCoury-inspired number puts it best. If Laws of Gravity: Live peaks your enthusiasm, as it should, check out their heavily stacked tour schedule throughout the summer for a chance to catch them live, in the act and on a high note.