The Third Annual "Suwannee Spring Reunion" bluegrass music festival kicked off on Thursday, March, 21st in Live Oak, Florida. Located on the grounds of "The Spirit Of The Suwannee Music Park" located in Northern Florida, between Tallahassee and Jacksonville, just south of the Georgia border.  The four-day festival featured a stellar line up of artists including Marty Stuart & His Fabulous Superlatives, Donna The Buffalo, Steep Canyon Rangers, Jim Lauderdale, Pigeon Kings, and Billy Strings among others.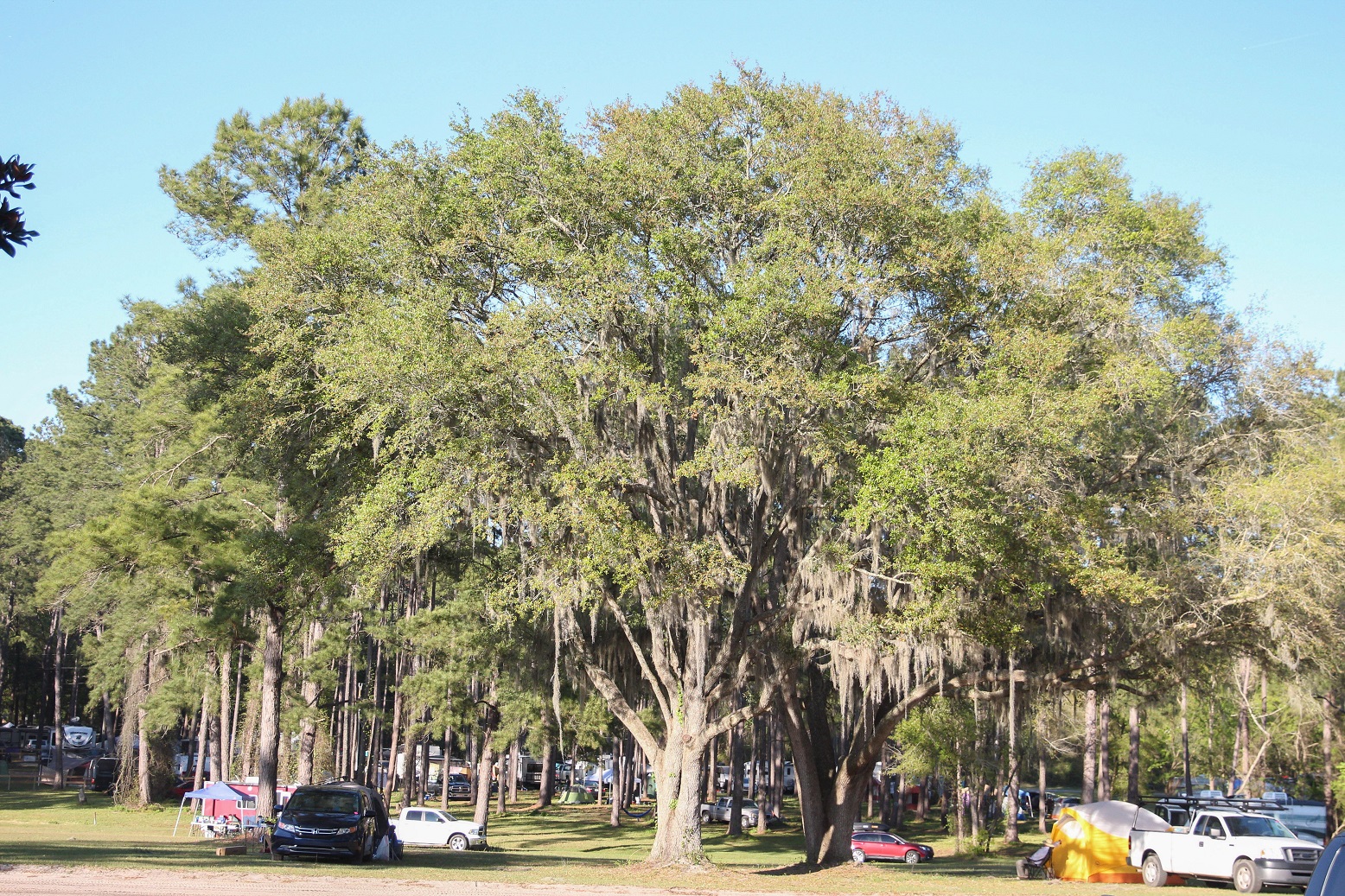 What better way to usher in Spring than to re-connect with nature by taking a canoe ride on the Suwannee River then kicking back in a hammock in the natural confines of the woods lined amphitheater while listening to some down-home bluegrass music?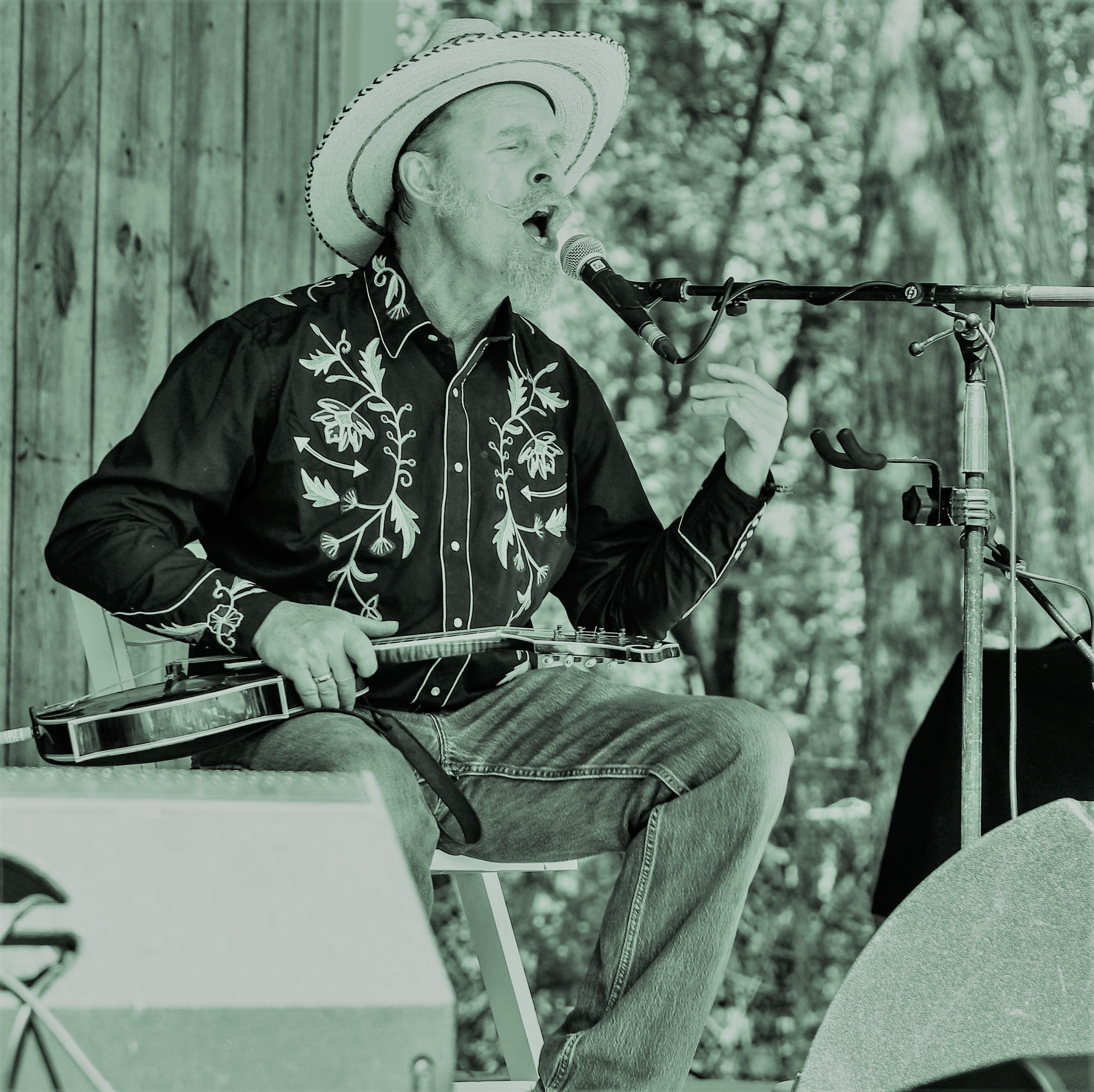 While there are no shortages of music festivals these days, one of the things that makes Suwannee so appealing is so many options. There are plenty of choices regarding lodging and entertainment of all kinds for all ages. From renting cabins to pitching a tent in one of the lakeside plots that cater to some late-night jams.  Maybe you would prefer camping out in a field under one of the old picturesque oak trees?  The away from the action location provides a bit of tranquility and a spectacular view of the celestial stars.  There are plenty of RV hookups, a country store, a brick and mortar restaurant/ bar, frisbee golf course, canoe and golf cart rentals, a beach to swim at.  There are also open jams and hands-on workshops for guitar, fiddle, banjo, mandolin as well as songwriting lessons by the likes of Roy Book Binder, Mickey Abraham, and Joe Craven. For music lovers, the festival is a jamboree as featured performers are apt to show up on one of the various four stages to jam with other artists. Performers are also turn up in the campgrounds at night for some late-night picking.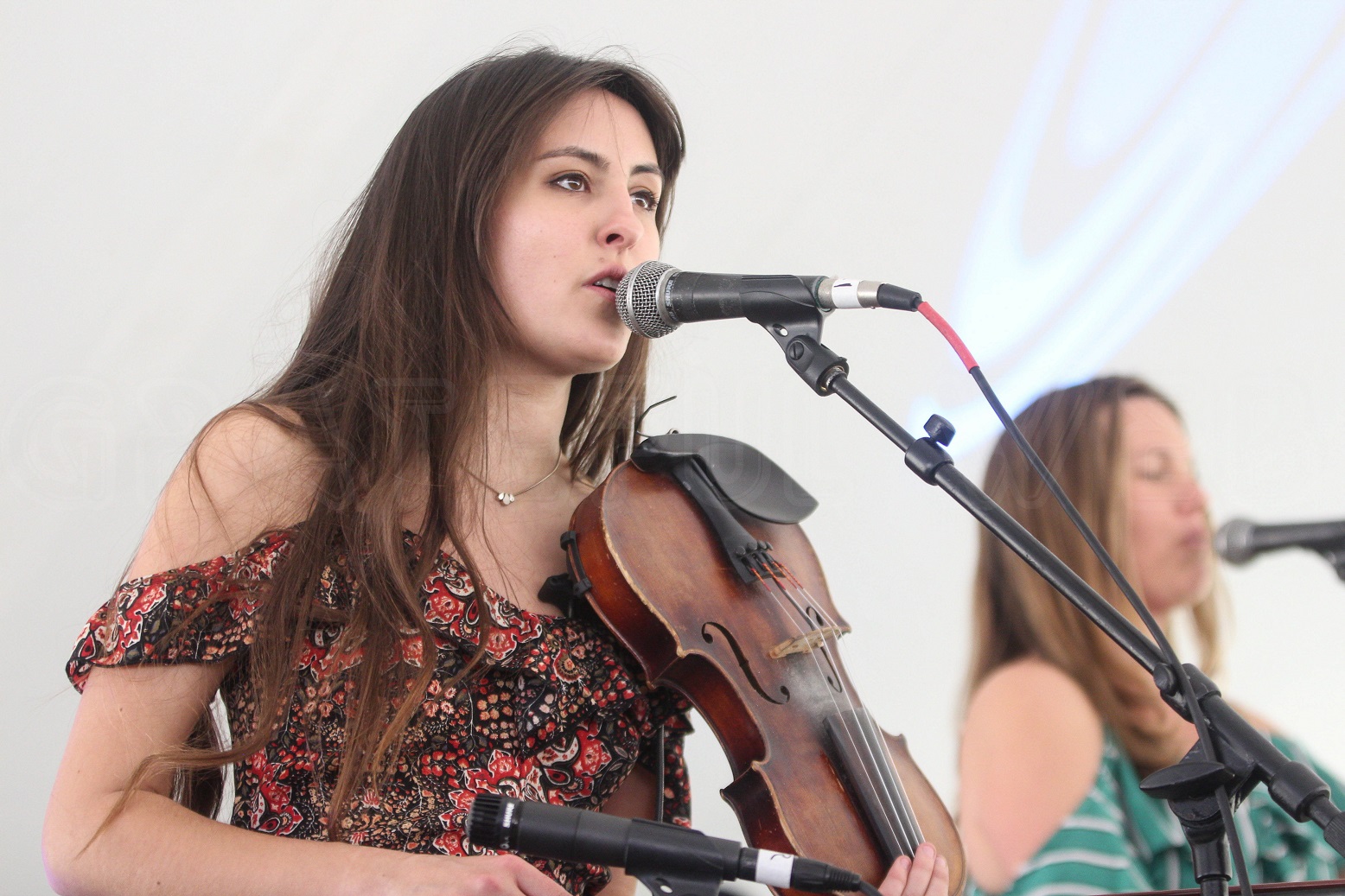 The success of this camping and family-friendly musical event is a testament to organizer Beth Judy and her staff who go above and beyond to ensure their guests both feel like family and at home.  That is a big part in why you meet so many people who return year after year.  Artists and audience alike. Upon arrival, I mentioned to one of the staff members that I was a first-time attendee.  I was then asked if I would like a personal escort via golf cart thru the park to help pick a campsite. I don't recall that last time I experienced such customer service.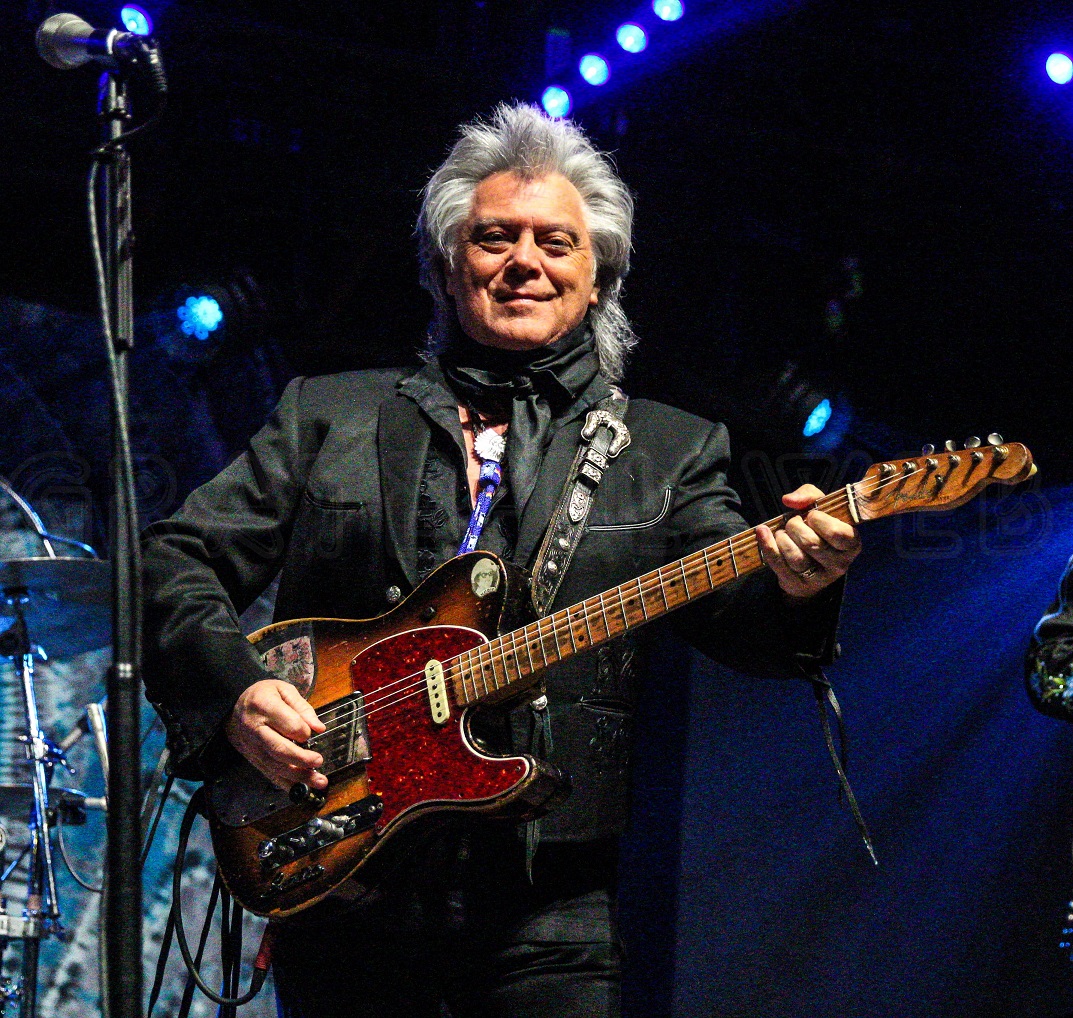 Marty Stuart was one of the highlights of the festival. He felt right at home as mentioned coming to the area in the '70s, '80s and '90s.  As Mr. Stuart strummed a solo version of "Orange Blossom Special" on his legendary mandolin (more on that later!), he regaled the audience with a story of one his longest bus rides ever. Driving from Nova Scotia after a gig to Miami while he was on tour with the legendary Lester Flatt, whose band he joined at the tender age of 13.  Upon reaching the gig in Miami, they came upon Ervin T. Rouse.  I was not familiar with the name, so I was pleased that Mr. Stuart went on to explain that Mr. Rouse was the composer of the "Orange Blossom Special." Steward mentioned how the song had been played 10 million times and that tonight would be 10 million and one times.  I can honestly say, I have heard "The Special" performed live countless times, but none stand out like the one Marty Stewart played on Saturday night. It was as if you were watching the torch of country music being passed right in from of your eyes. If there is such a thing as Country Music Royalty, then Marty Stewart can claim the crown.  For proof, you must look no further than the mandolin he plays with the Johnny Cash's initials visibly carved in. Below that, you can see "Jerry Lee Lewis."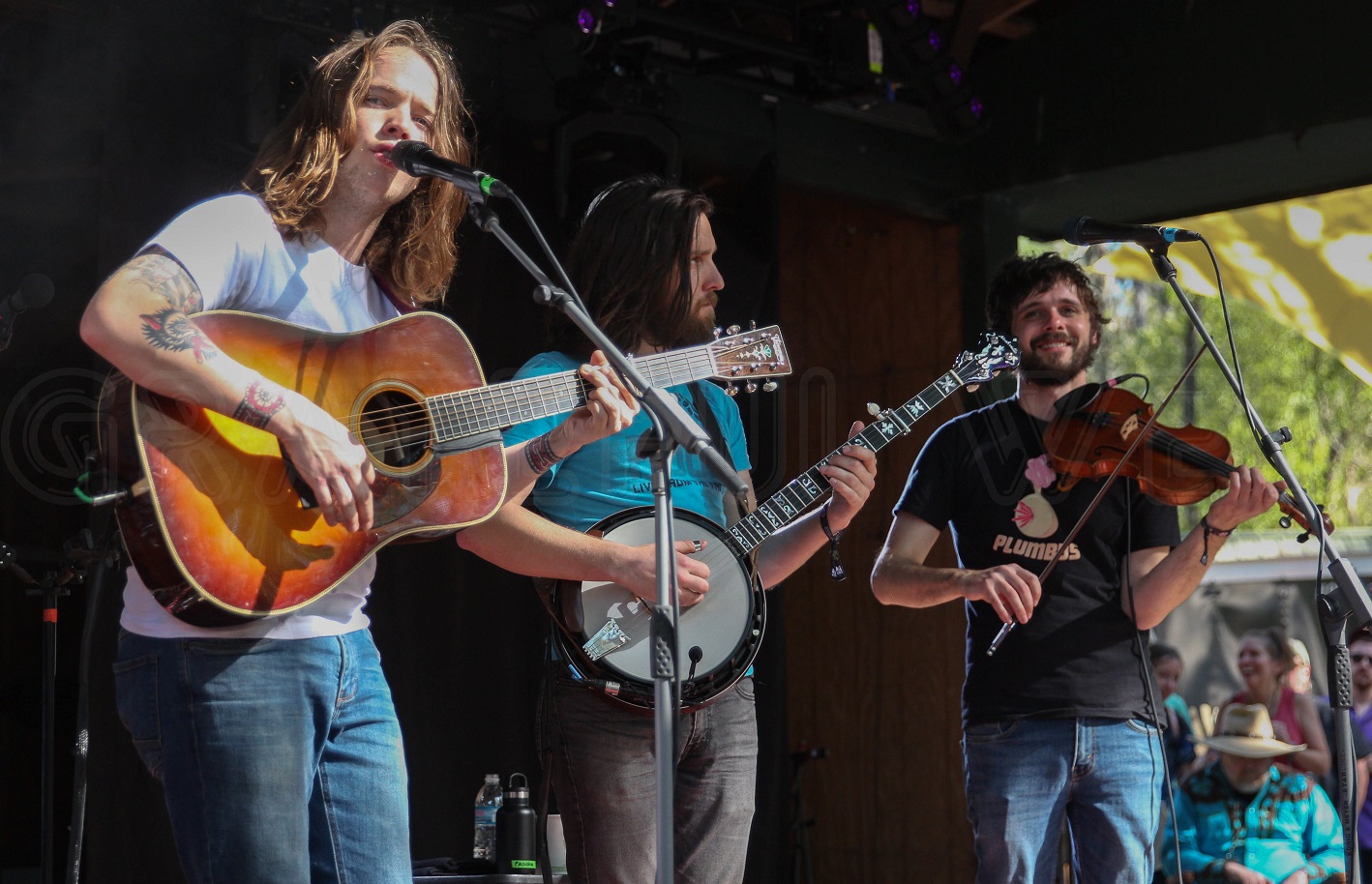 Another highlight was the performance of Billy Strings. While I was not familiar with his work before the festival, he is someone I had read up on him prior to attending and was looking forward to hearing his performance on Saturday. He did not disappoint. He put on a guitar clinic that exceeded my expectations by a country mile. The 26-year old guitar virtuoso and resident of Nashville by way of Michigan, is immensely talented, beyond his years. He is an incredibly skilled guitarist who sees to have mastered the fretboard, or at least he plays as he has mastered it. Strings' took his early love of metal and not only incorporated it into his bluegrass guitar playing but made it a part of his stage presence as well. Their set was very much enjoyed and appreciated by the loving music crowd. Billy and the band (with guest fiddler John Mailander) were just terrific as they were energetic at times and then were poignant when they needed to be (i.e., Grateful Dead's China Doll). The crowd fed off the bands energy which in turn seemed to fuel the band.  There is undoubtedly a large amount of traditional bluegrass in both Mr. Strings guitar playing and vocals, but he was also not afraid to experiment and stray from the traditional path. The result is that it can at times sound like a mix of fusion and bluegrass. At times it was straight up old item bluegrass that was a good as anything I have heard. In short, Billy Strings seems to be in immense talent that I look forward to hearing for years to come.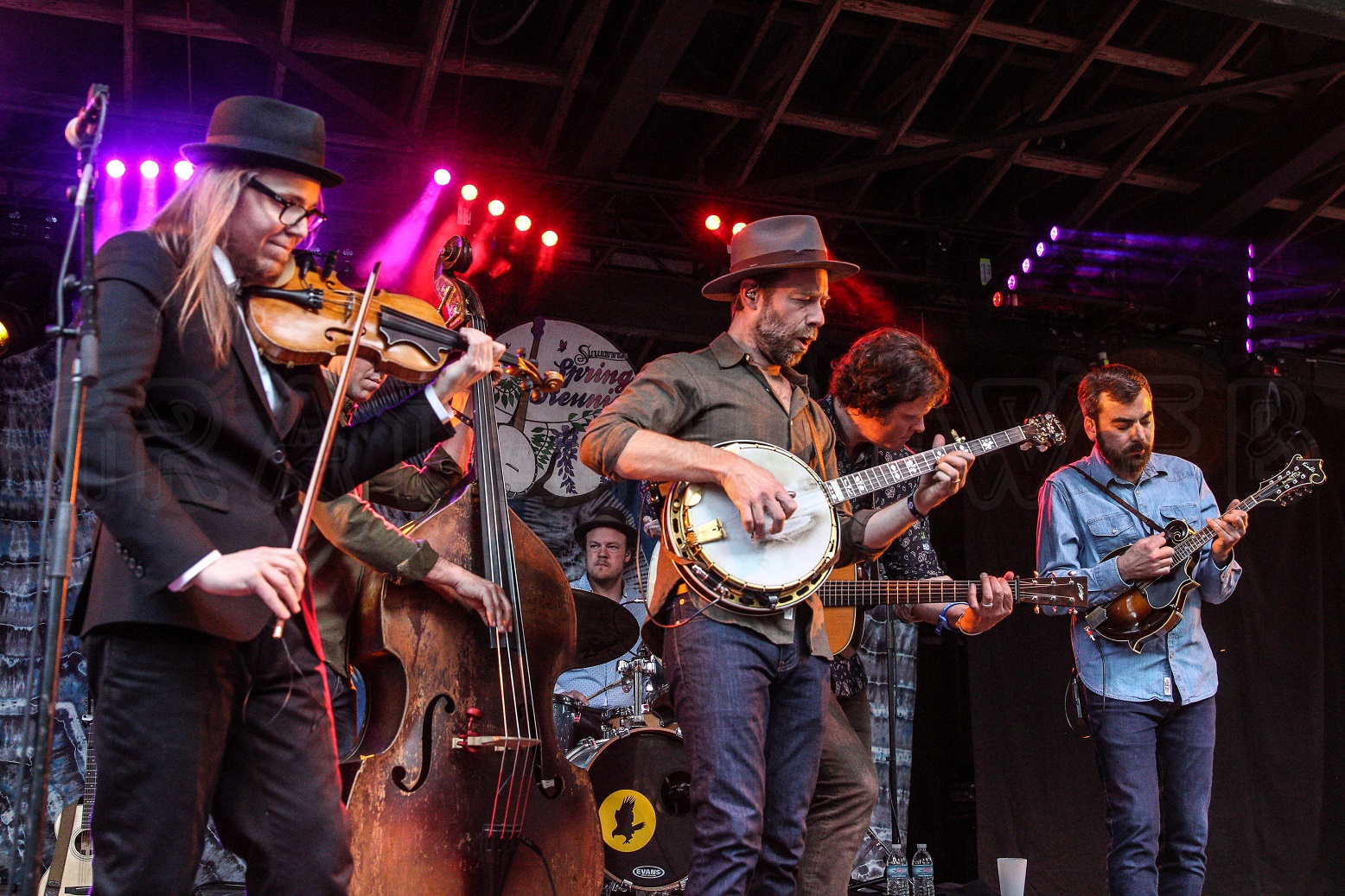 Suwannee veterans and Grammy Award-winning Steep Canyon Rangers (sans Steve Martin) played sets on Friday and Saturday nights. Guest guitarist Brett Bass sat in with the band on "The Speed We're Traveling" Saturday night. The North Carolina based sextet led by Graham Sharp and Woody Platt is a perennial festival and Suwannee favorite. Sharp and Platt handle the lion's share of vocals. Fiddle player Nick Sanders joined the band in 2004 and is a welcomed addition to the band's roots-based bluegrass sound. The groups 2013 release "Nobody Knows You" won a Grammy for Best Bluegrass Album.  They are the real deal with or without that Wild and Crazy Guy.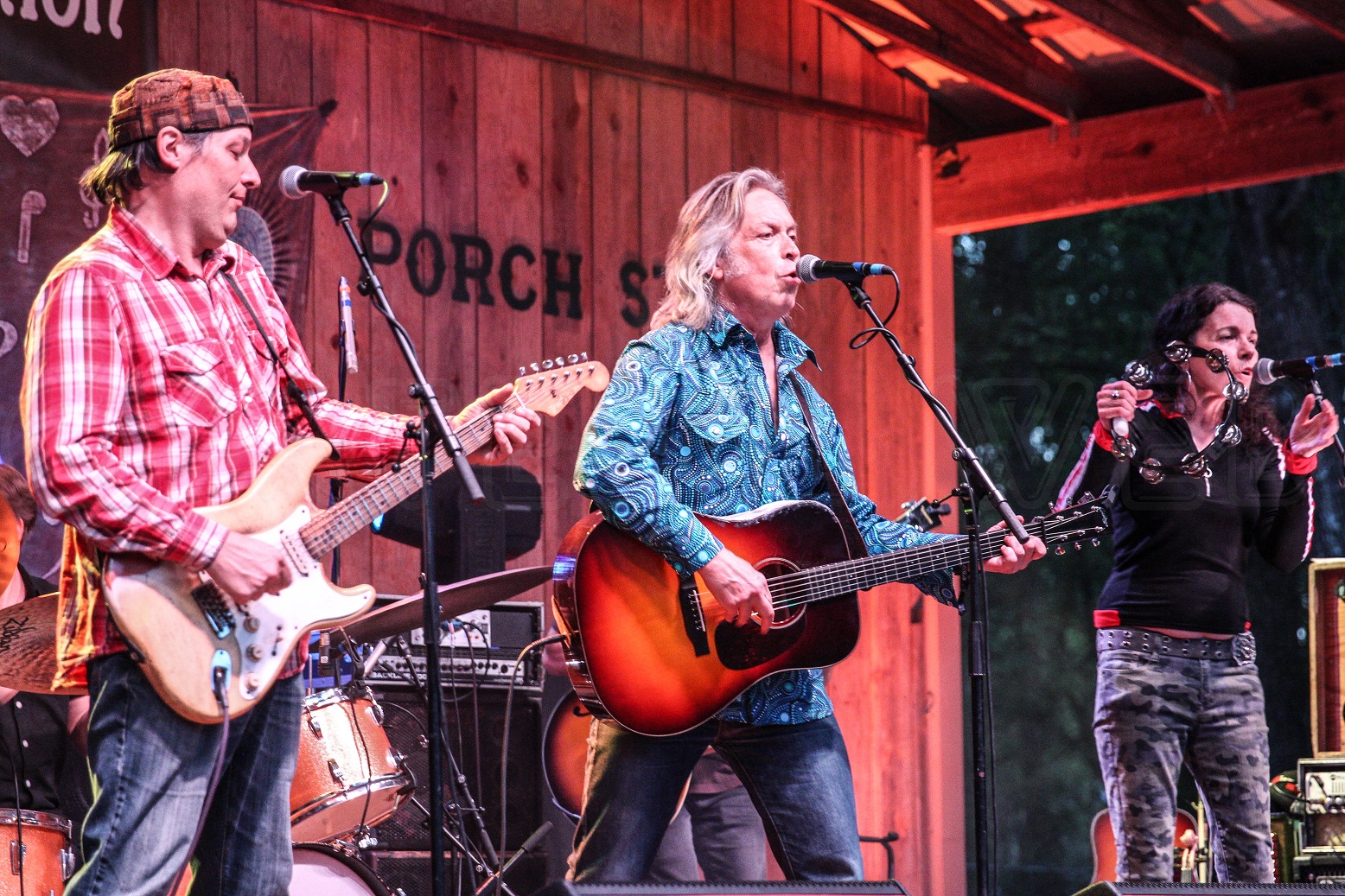 Donna the Buffalo is another Suwannee Favorite. They took the 11 PM slot on Saturday night and delighted their legion of fans. The band had the amphitheater rocking late into the night. They were led by Tara Nevins on everything from accordion and washboard to the fiddle and guitar, and by Jeb Puryear on guitar and vocals. The band seemed to be everywhere at times as I spotted them jamming with Jim Lauderdale on the "Porch Stage" earlier in the evening on Saturday. There was a marriage proposal in the audience on Friday for a couple that had met at a DTB show last year at Suwannee. You never know what you might happen at Suwannee, but it is truly a family affair.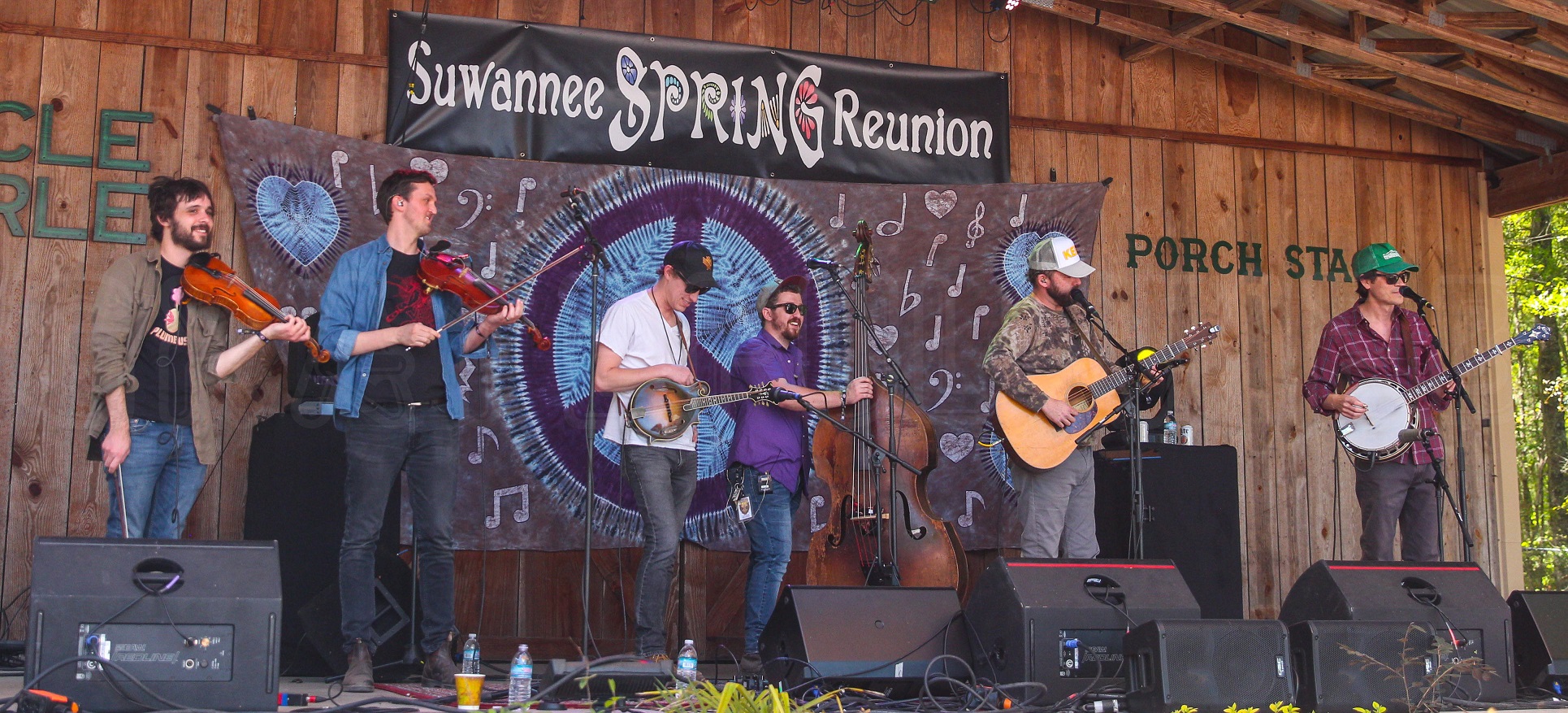 One pleasure of attending music festivals is that you often come away with a new favorite band. This happened to me again, this time with the band "Town Mountain" who hails from Asheville, NC. They played the amphitheater on Friday, but I stumbled across them as they played on the "Porch Stage" Saturday.  Whether they were playing one of their "homemade" songs or covering Bruce Springsteen's I'm on Fire," their honky-tonk style of bluegrass immediately appealed to my senses. John Mailander (Bruce Hornsby & the Range) on fiddle joined the band on stage.  I will not only keep them on my radar, but I will look forward to seeing and hearing them again in the near future. They seem destined for bigger things.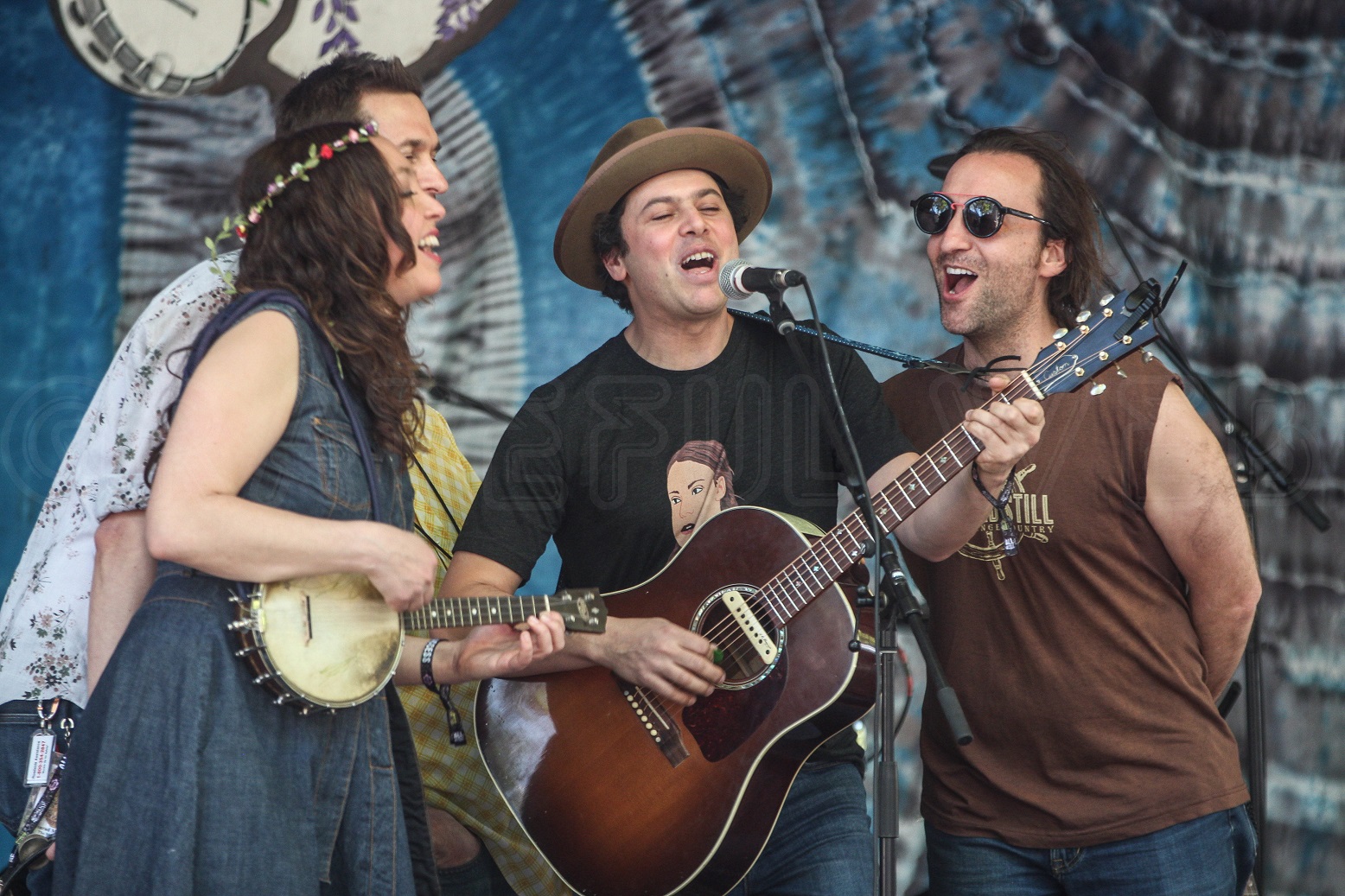 The Suwannee Spring Reunion is a terrific event for folks of any age. I saw groups kids having the type of outdoor fun I didn't think still existed. That is, they were not glued to some sort of screen. There are adult-oriented activities as well, but everyone clearly enjoyed this truly one of kind venue that fuses Bluegrass music with mother nature. I am only hesitant to tell everyone about this festival for selfish reasons; you want to keep it for getting overexposed.  I certainly have told my music loving friends that it is a must attend event and do not make the same mistake I made, which was waiting too long to see and hear it for myself!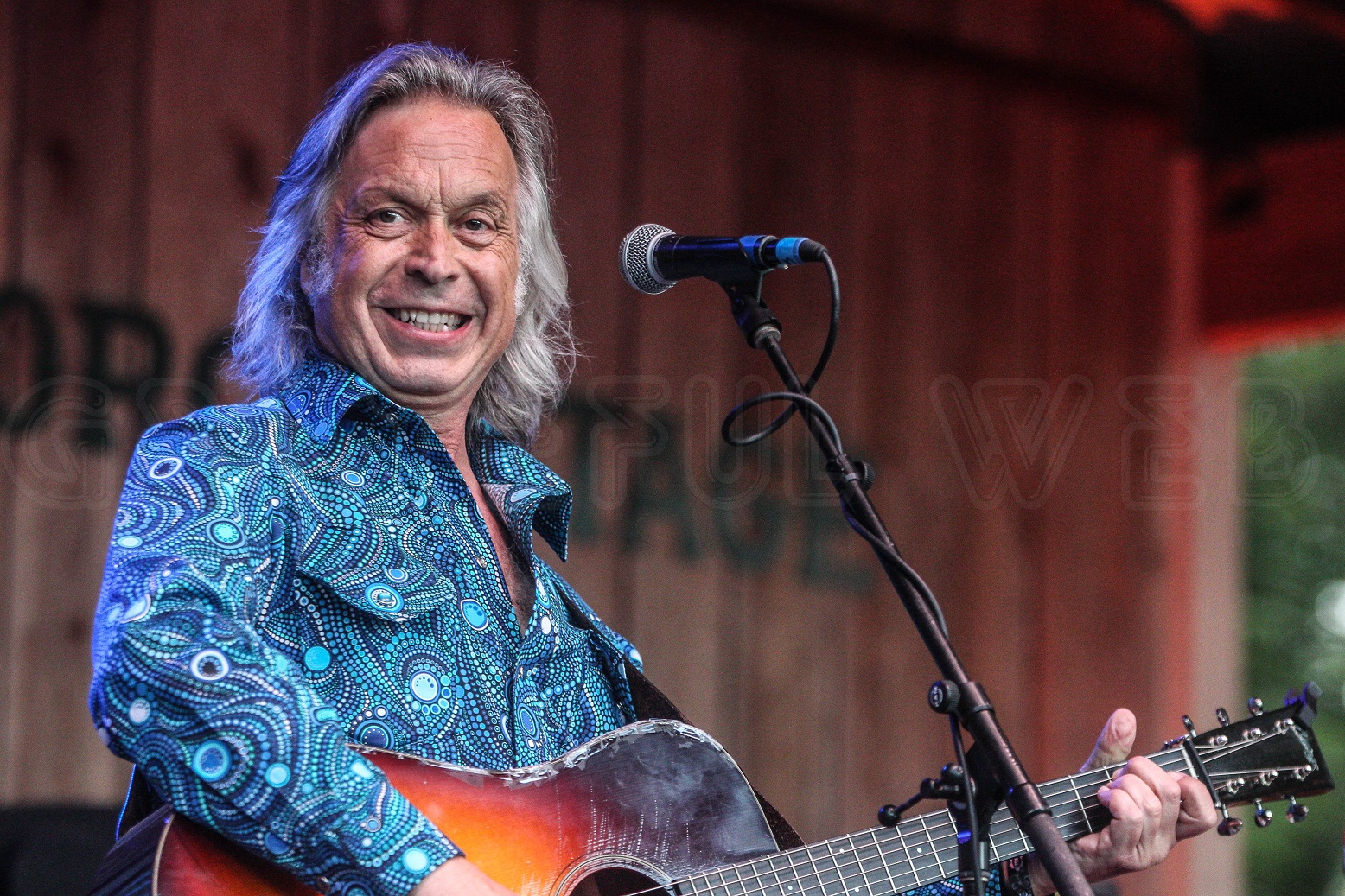 What would the Suwannee Festival be without Jim Lauderdale?! If you are not familiar with him, he is easy to spot in his custom shirts. The 61-year-old singer/ songwriter and longtime Nashville resident is a bluegrass treasure. He is the heart and soul of this festival and his 40-year career and heartfelt songs of bluegrass and country western make the not so elder statesmen.  Perhaps Marty Stuart summed it all up best from the stage as he told the crowd on Saturday evening, "I love this place ...any place that will let Jim Lauderdale walk around unsupervised is my kind of place!"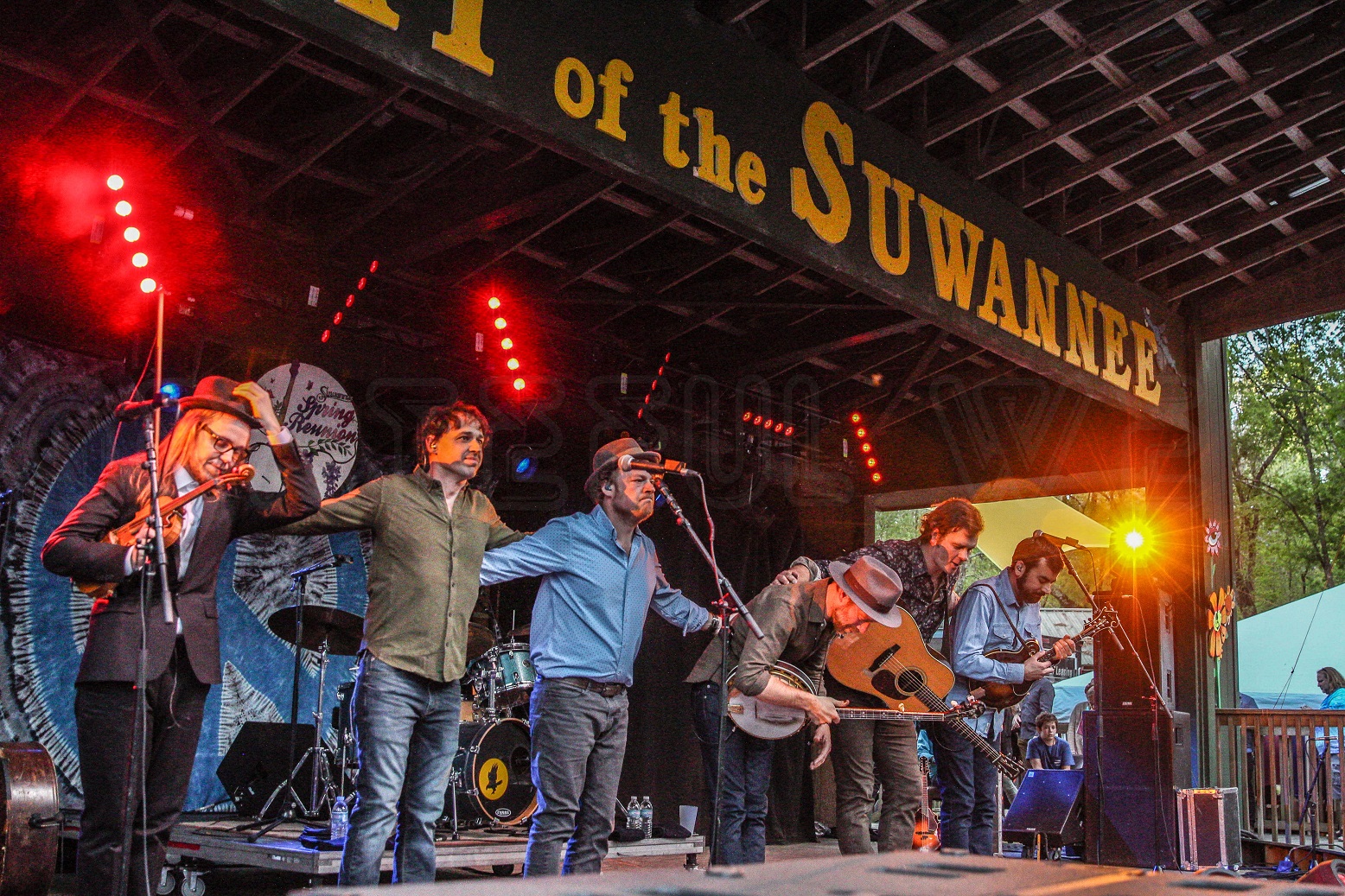 I could not agree more.