While San Francisco has a rich history in live music, few independent venues exist outside of music group monopolies such as Live Nation, Another Planet, Golden Voice (owned by AEG), or SF Jazz. All politics aside, it's becoming less common for a medium-capacity venue to operate independently, likely related to hugely inflated rent/operations costs and radius clauses. Just last week Great American Music Hall and Slims relinquished booking rights to Golden Voice and laid off its loyal longtime staff. In a city, once swimming with artists, musicians, and alternatives, big tech and finance have indeed changed that landscape. The Chapel located in the historic Mission District of San Francisco is one of the last remaining self-sustained venues in the city. Last week, the venue which had recently hosted eclectic residencies from celebrated musicians (such as John Zorn) brought a seven-show five-day residency hosted by renowned bassist and highly-diverse record producer Bill Laswell.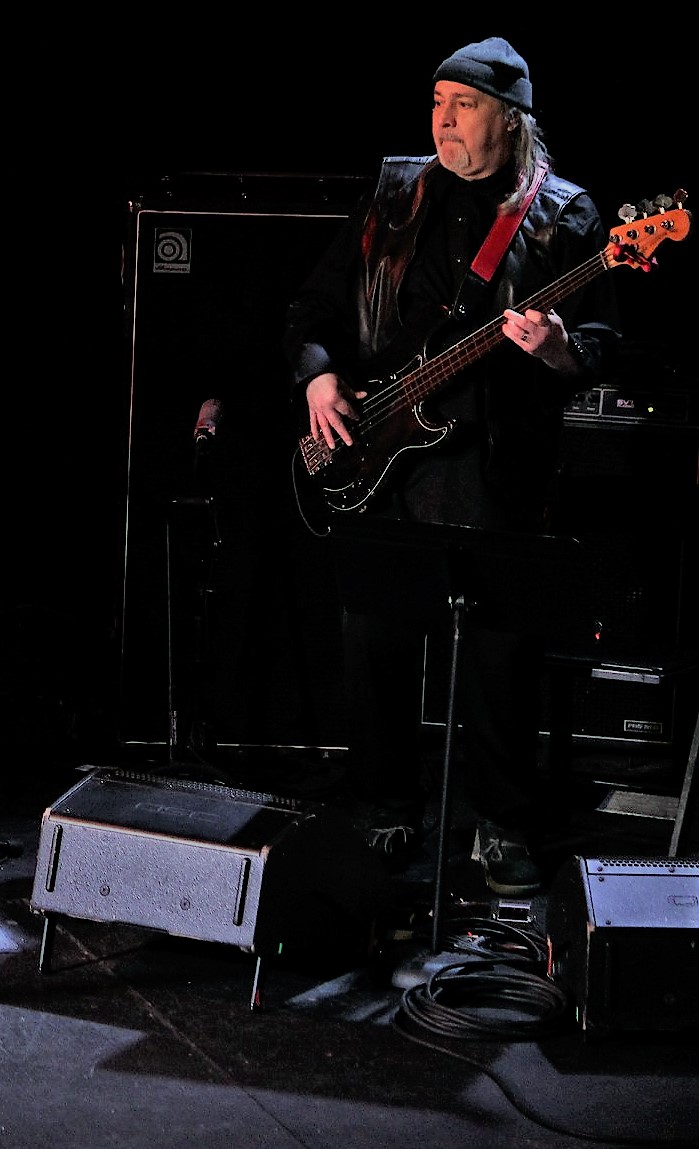 In wide-ranging array of ensembles both classic and new, one of the most anticipated of Laswell's lineups was Third Rail, a funky yet dirty-blues band born in the 1990s and revived on rare occasion. Joining Laswell was legendary free-funk/jazz guitarist James Blood Ulmer and Jerome "Bigfoot" Brailey of Parliament Funkadelic fame. The bustling sold-out show was mostly seated with isles, rail and balcony reasonably set for standing room. The crowd which spanned a large spectrum of age and appearance gave a mighty ovation for Third Rail who came out and began jamming in more of a session vibe than headliner spectacle. Laswell gave plenty of room to Ulmer and Brailey to get into the groove together, as the trio built to define the moment rather than the past. The grizzled guitarist built soulful phrases linking sharp tinges and funky chording which propelled the energy level song by song. Without introducing each tune, in a typical jazz fashion, the extended set felt more like you were witnessing a focused live studio jam.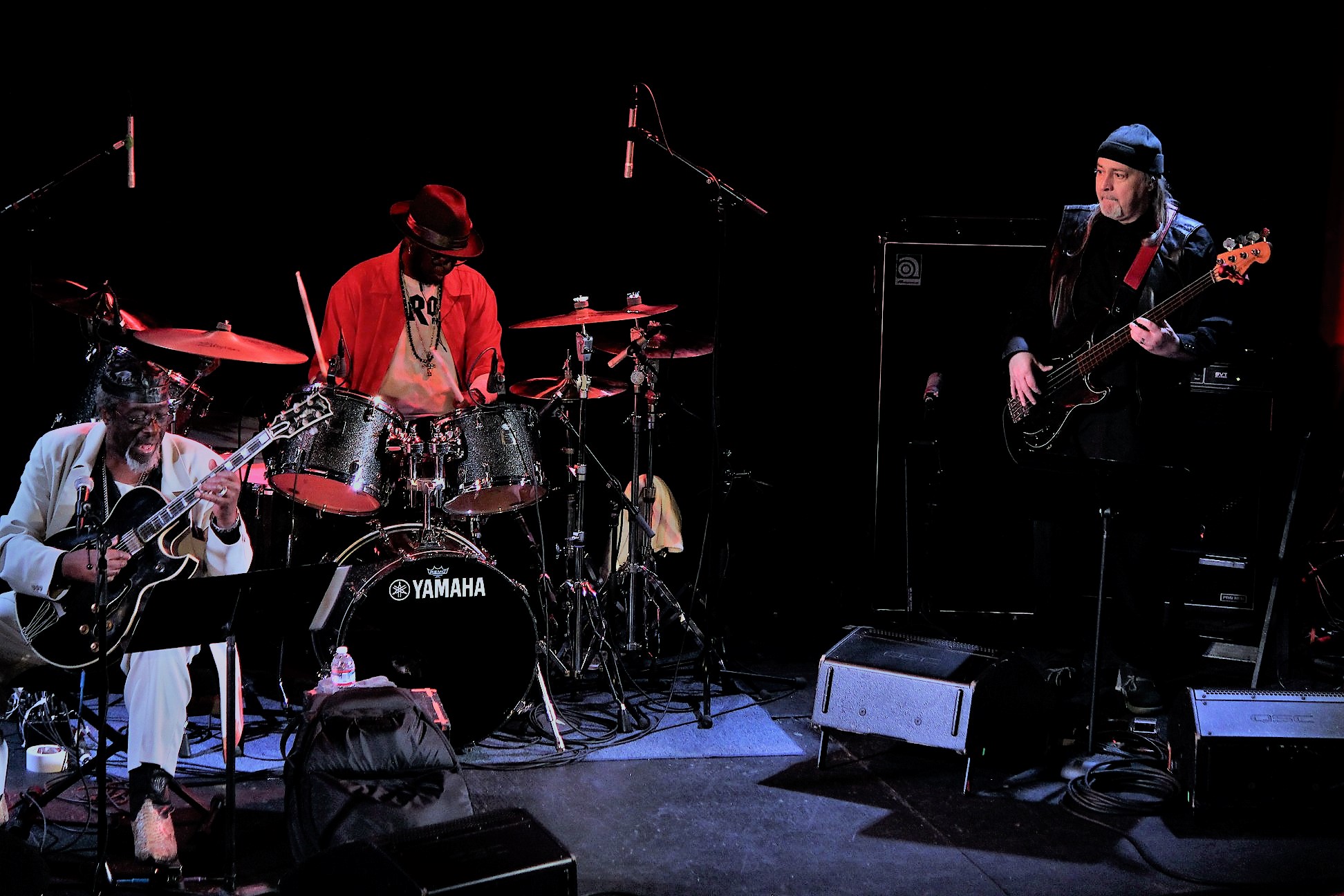 While the trio would play expressively dissimilar on their own, the trio engaged each other intently, especially allowing Ulmer's beautifully ragged vocals to drive a certain few tunes mid-set. While the show was likely appreciated deepest by hardcore fans in attendance, Ulmer's classic 1980 "Are You Glad To Be In America," stuck out with the chilling irony as he blurted mid-song, "What about Trump?" Laswell and Brailey gave Ulmer some room for a few solo tunes before joining him for a marvelous showstopper which beckoned an extended encore cry that brought the trio back to cap off their concise but inspired performance. Thanks to Bill Laswell's deeply-sewn distinctive musical ties and The Chapel for supporting performances that don't quite exactly fit into the jazz, rock, or blues idioms. Independent music is still part of San Francisco's lifeblood, and its few strongholds are continuing to foster that tradition.