Unlimited Devotion, the two-day musical throwdown held annually at the Ardmore Music Hall, in Ardmore, PA, returned this past weekend, and this year's lineup may have been the best it's ever pulled together. The weekend always acts in large part as a tribute to the music of The Grateful Dead, and this year offered a full performance of a Dead album each night—Workingman's Dead on night one, and American Beauty on night two. The performers tributing these albums were also many of the performers starring in the unique collaboration groups each night, like The String Cheese Incident's Bill Nershi, John Kadlecik, and indie soul singer Leslie Mendelson. While night one saw also saw special sets from the likes of Circles Around The Sun, John Kadlecik's Fellowship of The Wing, and others, night two mixed bluegrass and funk into one, swirly and starry evening of musical excellence. The collaborations, starting from the night's first notes to its end, were incredible in both a musical and an emotional, community kind of way. Singers you'd never thought would have even met on stage were dueting into the microphone, hugging and shaking hands afterwards, trading solos back and forth in between.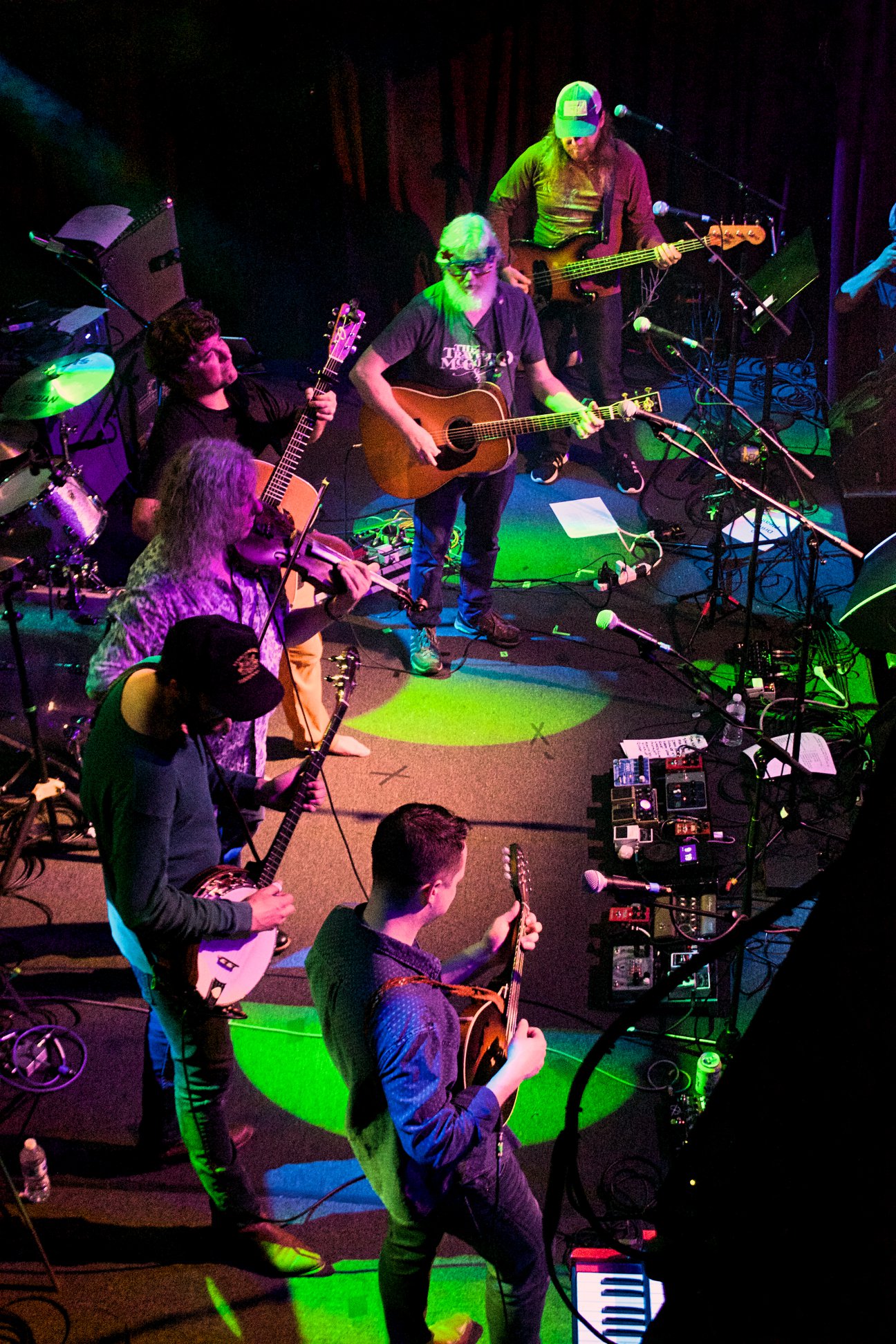 First up on night two were The Gravy Allstars, a supreme stringband lineup which was led by Keller Williams and joined by Railroad Earth's Tim Carbone, String Cheese Incident's Bill Nershi, JP Biondo and Pappy of the (currently defunct) string-jam band Cabinet, and Reed Mathis, the truly one-of-a-kind bassist of Golden Gate Wingmen, Tea Leaf Green, and many other bands.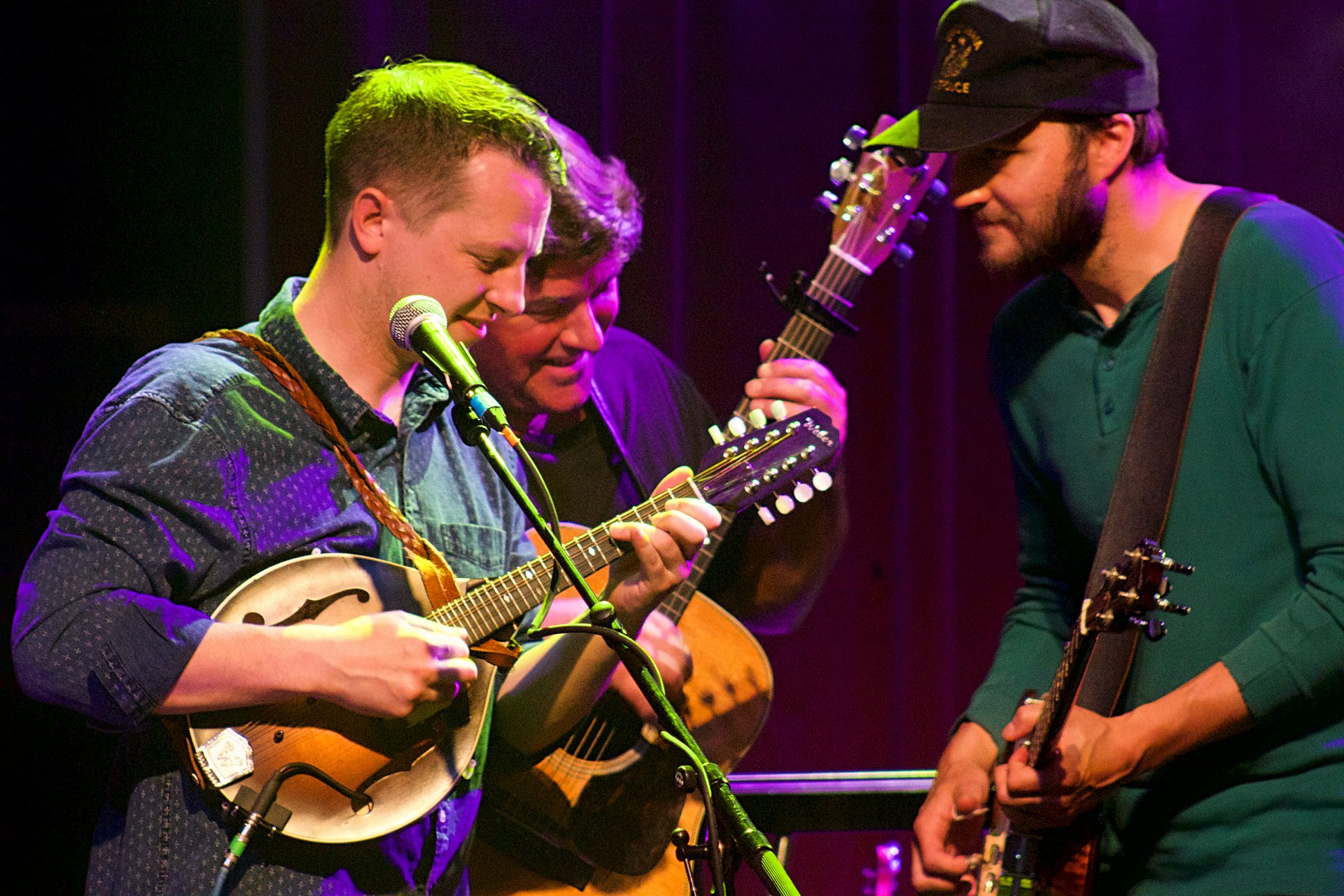 Pappy and JP Biondo were a highlight in this supergass set, and Bill Nershi acknowledge the fact himself. Into the microphone, the String Cheese Incident lead guitarist said of JP and Pappy: "I love meeting people on stage. I haven't had the chance to play with these guys yet, so this is great. And the way these guys play says a lot about who they are." The two of them truly did show their best, from JP's wonderful vocals on a very chill version of "Mississippi Moon," to Pappy's rocking banjo break on "The Race is On," on which Tim Carbone also delivered a strong solo. The two also lead on "Shady Grove," which is a funky-grass specialty for the Cabinet pair, and that tune grooved long and great from the whole band. Even just to hear Keller Williams and Nershi pick and then harmonize side by side into one microphone, in this intimate room, was extremely special, a treat in an night of treats. String Cheese has a Keller Williams Incident planned for Red Rocks later this summer and so this was almost like a secret preview to that.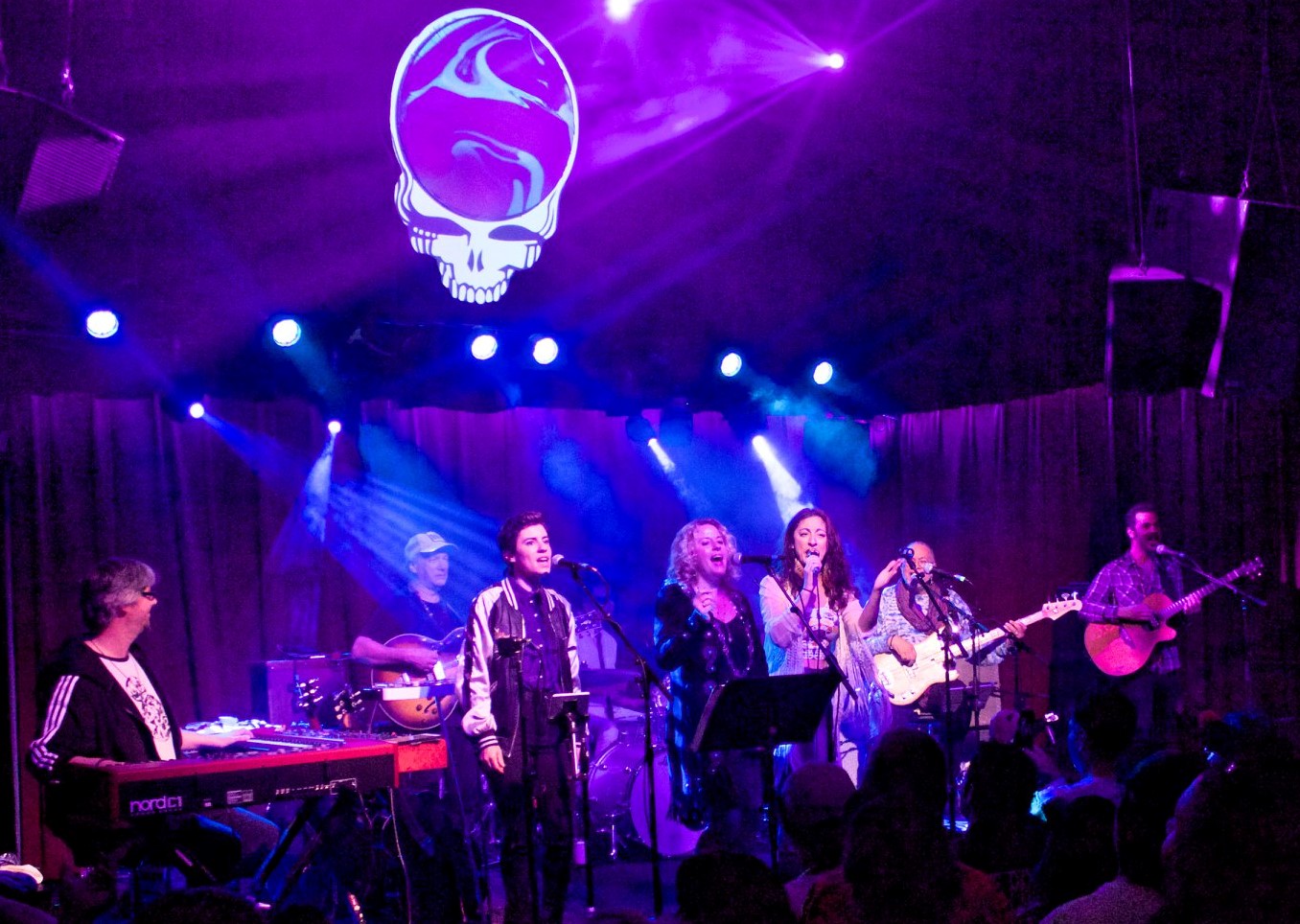 But, in all the fray of the evening, the trio of female singers of Amy Helm, Leslie Mendelson, and Chelsea ViaCava were, at many points in the night, the most energetic and enthusiastic performers on the stage. Some of the most goosebumps-inducing performances went down right when the Gravy All-Stars brought these ladies out, like the tremendous and seriously-handled version of "Morning Dew," or the over-the-top fun of "Yes We Can Can." ViaCava, who the Ardmore crowd knew well as the lead singer of Philadelphia's own soul-funk rockers Swift Technique, was an instant standout. She has a bold, explosive style, becoming the center of the action with a huge voice. Amy Helm is always in the moment, and she sounded awesome belting out "Quinn The Eskimo" and others next to Nershi and Keller. Mendelson, meanwhile, showed her confident flair for the stage immediately, throwing skat-like vocal play with Keller's intro on "They Love Each Other." She also stirred souls on the Meters-style version of Neil Young's "Birds" in the next set.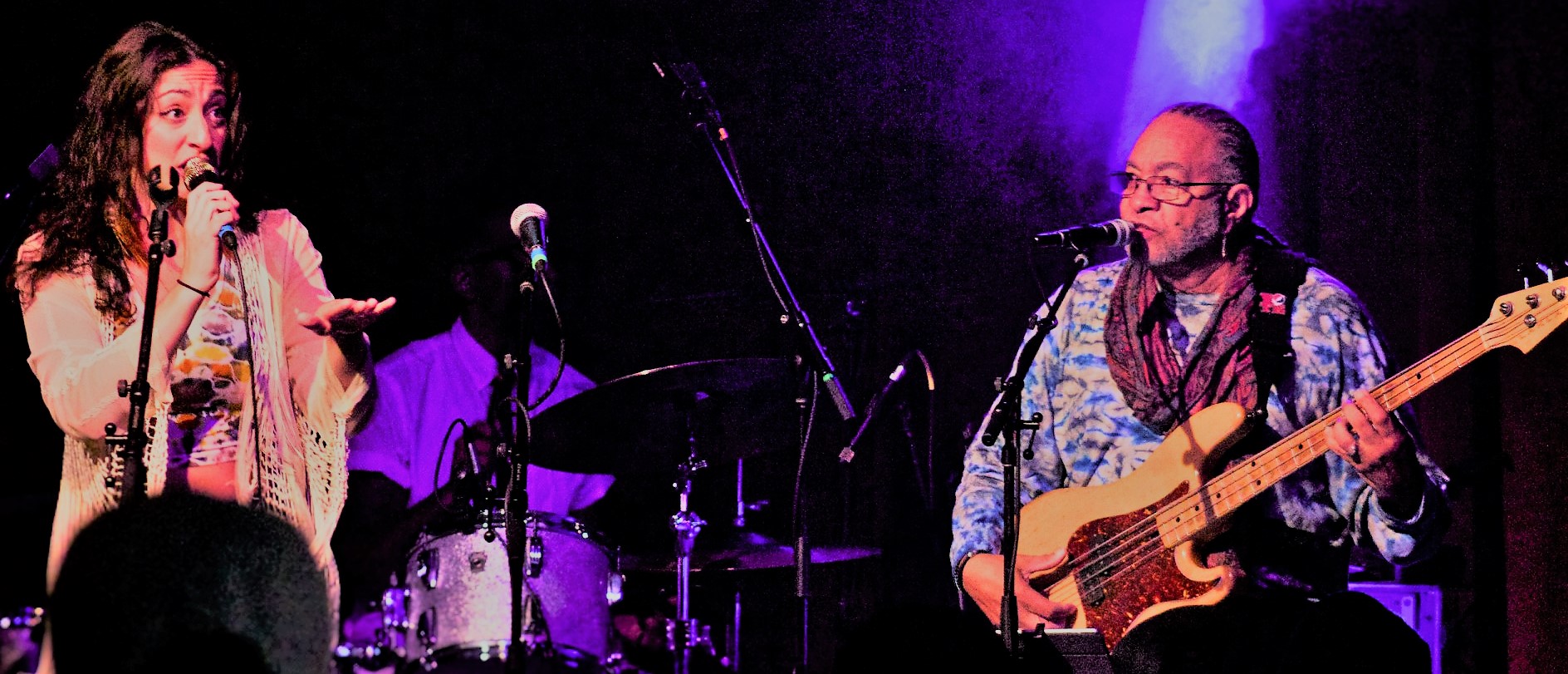 That next set was George Porter Jr.'s Funk Revue, and it was the musical beast of the night—the longest, biggest set, and just so on from start to finish. For this portion of the evening, the legendary Meters bassist took the stage with a of friends: Keyboardist Todd Stoops, Soulive drummer Alan Evans, ALO's Lebo, and the one and only Steve Kimock. Kimock, who knocked every solo out of the park in this set, switched between his guitar and lap steel. On the slide, he channeled the sound of New Orleans swamp funk, a perfect pairing with George Porter. In this heady box of players, George Porter Jr. was in his element, smiling for a straight two hours or so and charming the whole room. He brought out Nershi and the three singers to make the stage as full as could be, and the music hit quite a high point. "Just Kissed My Baby," for instance, was a bevy of musical surprises, including solos from Nershi, but also a Kimock and George Porter Jr. solo battle set over a fat drumbeat from Alan Evans.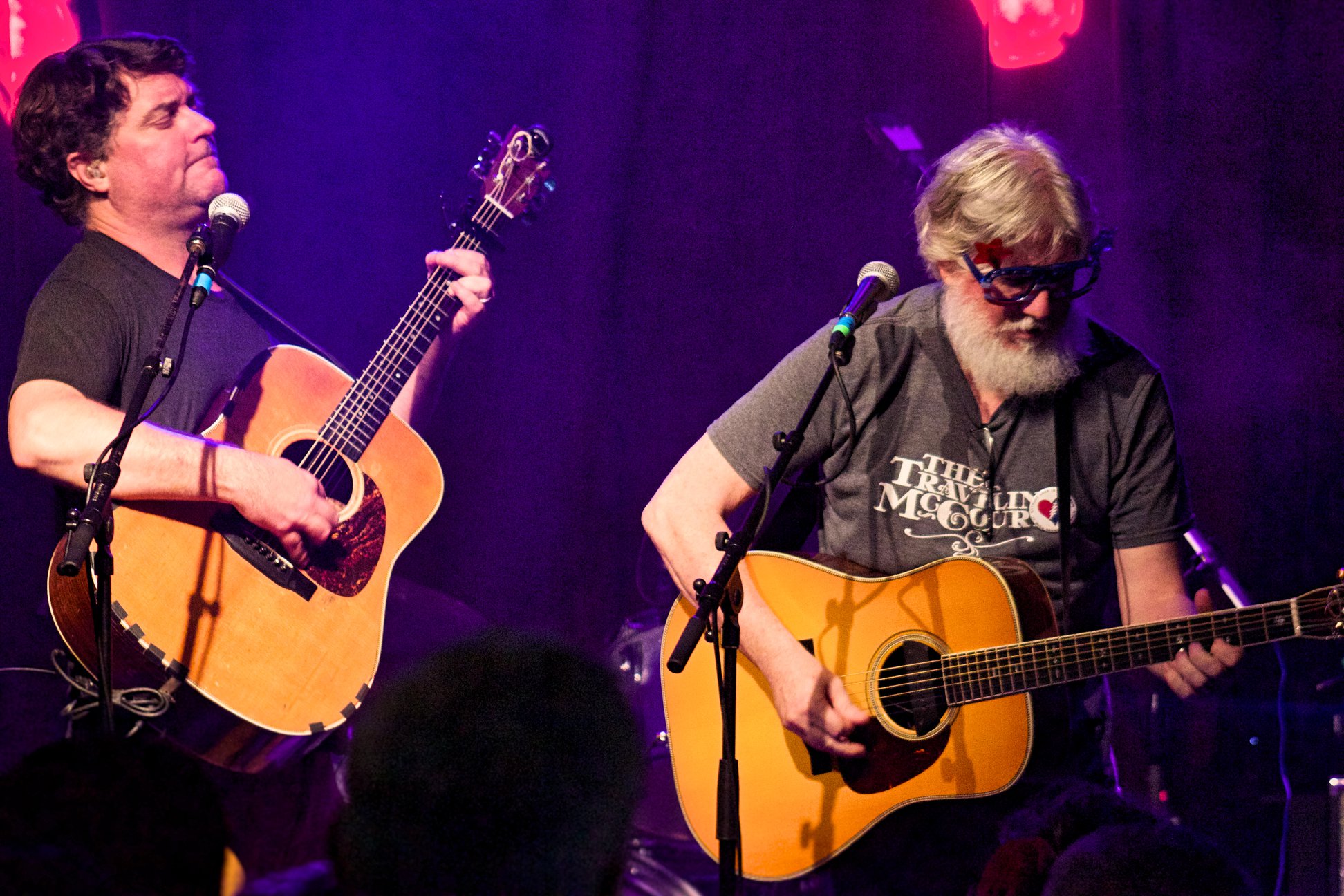 Ardmore carried the music well into the AM with the last set, a Grateful Dead set from local tribute act Splintered Sunlight, and GW caught a little bit of this. Pappy and guitarist John Kadlecik, who were special guests for this set, played a couple of glorious solos in Franklin's Tower that really made the song shine, and right after that all members of Splintered Sunlight contributed to a beautiful version of the rare Brent Mydland tune "Blow Away."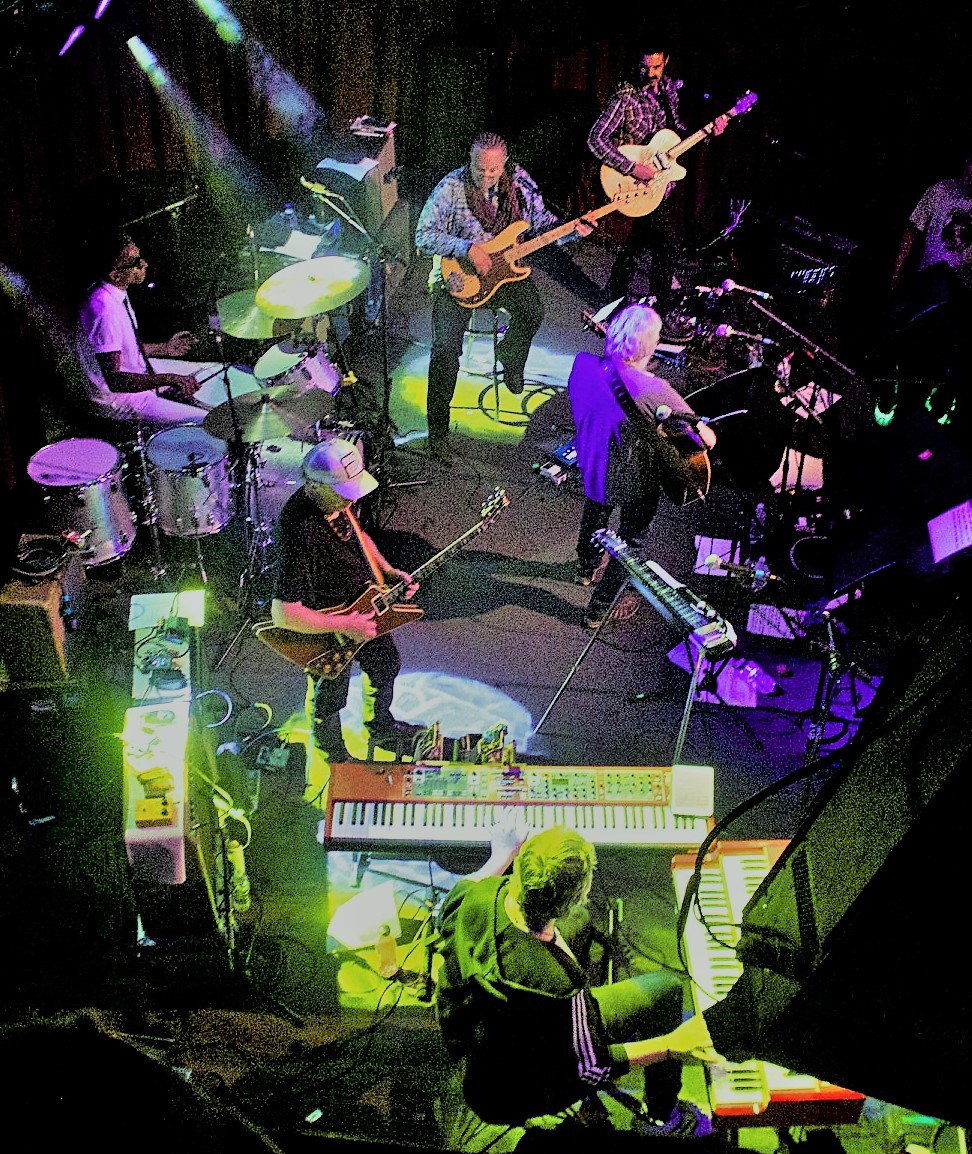 There are those special venues around the country that stand out for their colorful resumes of musical collaboration. On this side of the country, no venue does that quite like the Ardmore Music Hall.  Keller Williams said it best in the early part of this second set: "This is a fun gig. Thanks for inviting us to your party."