Bob Weir was quite literally born and bred in music. The adopted son of loving parents Frederic Utter and Eleanor Cramer Weir, his identity would deepen and develop in his youth. Though his parents did their best (Mama Tried) Weir's nature was rebellious and questioning. His dyslexia didn't help matters. In his teens, Weir was shipped off from his birthplace of San Francisco to Fountain Valley School in Colorado Springs, Colorado where hopes were that he would straighten out. About the opposite happened, as Weir would meet his future musical partner John Perry Barlow. It was in Colorado and Wyoming alongside his new friend John that Bob's identity would ripen. Barlow was the son of Wyoming cattle ranchers, which resulted in a massive cultural exchange for the urban-kept Weir. It was then that his affinity for the Wild West was born. And then of course there was the little mater of his thirty-year career as a founding member of American Psychedelic Roots Rock institution the Grateful Dead that followed.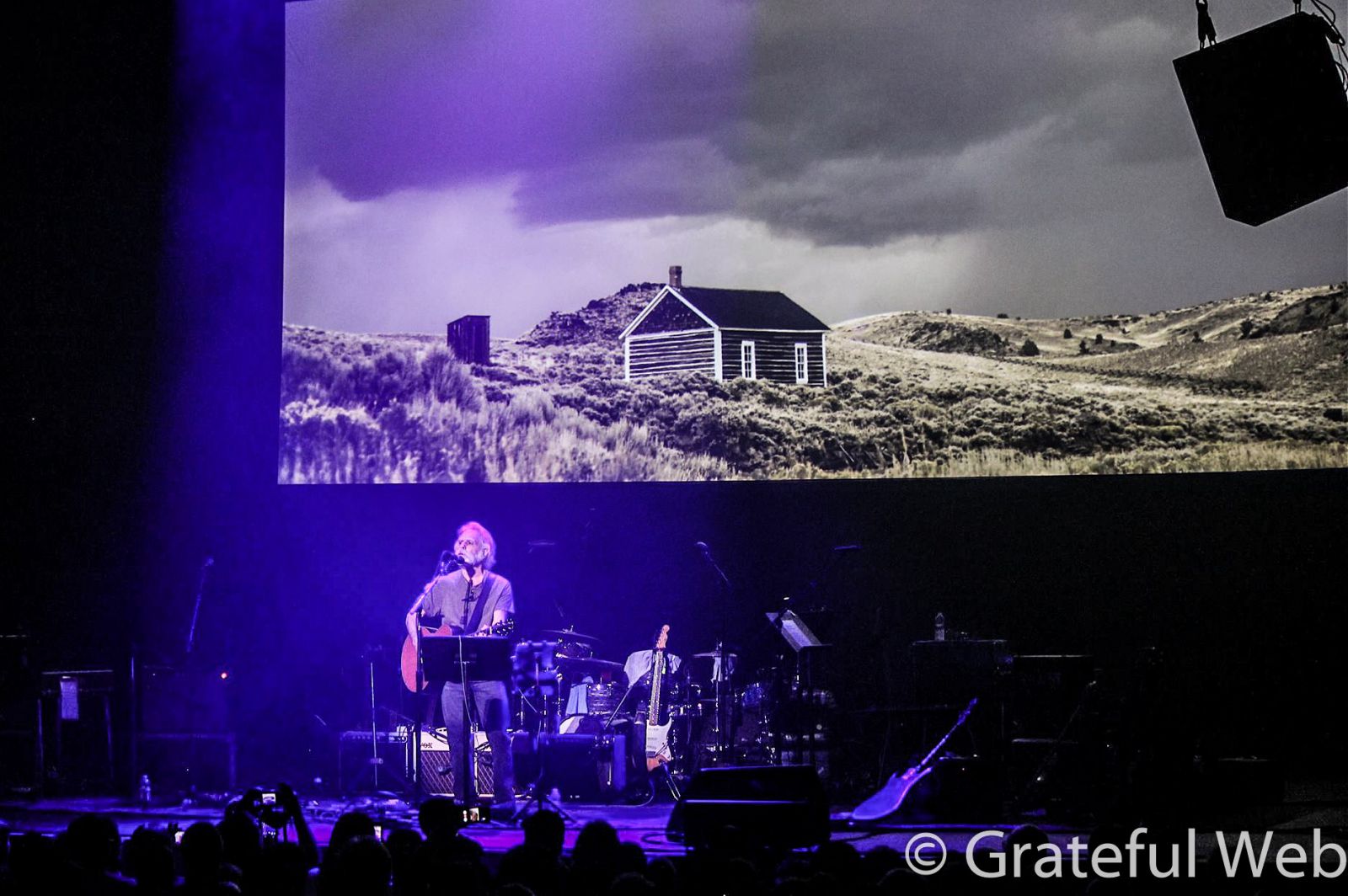 Over the vast three-decades of musical creation that the Dead developed with each other and their audience, Weir molded his identity as both a strong lead vocalist and rhythm guitarist. His original tunes were often thematic lessons regarding the never-ending life odyssey of self-discovery. Alongside Jerry Garcia, Phil Lesh, Bill Kreutzmann, Mickey Hart, Ron "Pigpen" McKernan, this core of musicians created their own fable of America, as they saw it. While the untimely passing of Jerry Garcia in 1995 was shattering for the band, its family and massive worldwide fan base, it begged a clan headship role of Weir, who had always remained intentionally understated next to defacto bandleader Garcia.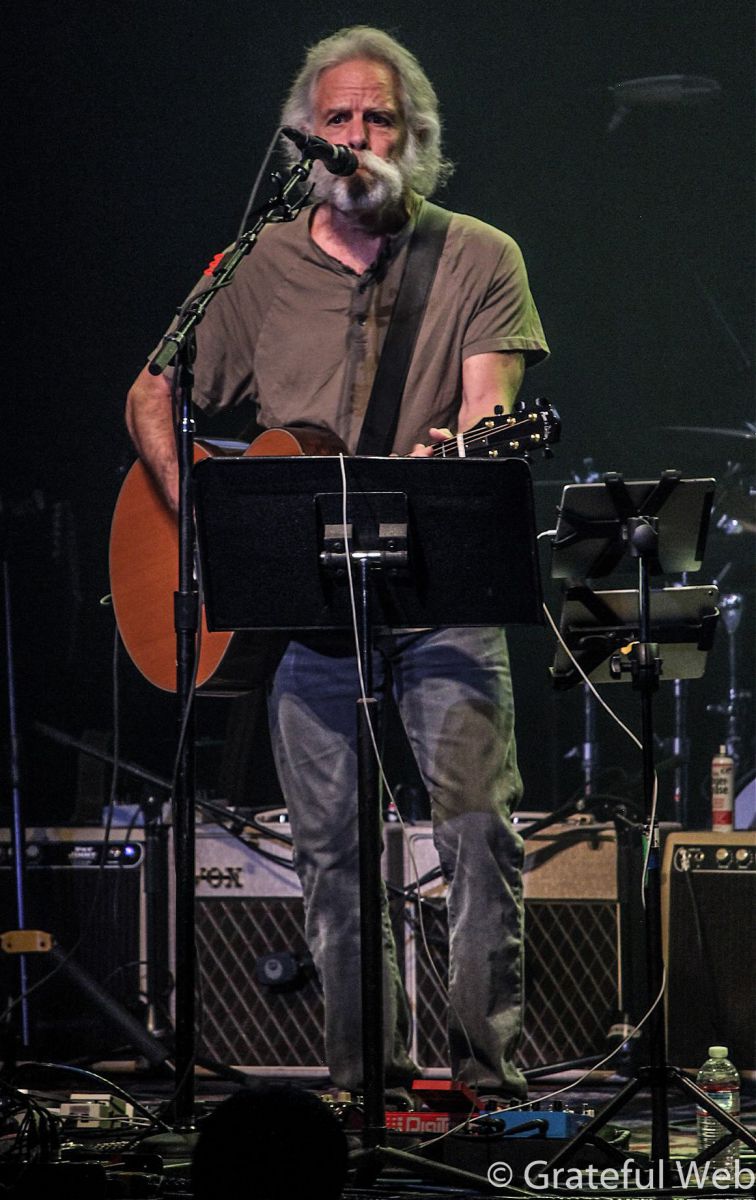 Not to say that Weir hadn't produced his own strong solo material. 1978's Heaven Help The Fool, was originally touted as a slick Los Angeles production far away from his perceived role in Grateful Dead. In reality the glossy construction was just that, and the material would stand the test of time. Beloved tunes like "Shade of Grey," "Bombs Away," and the album's title track have stayed with Weir until today. Also, lesser acknowledged is the grossly underrated Evening Moods (2000) album from Weir's RatDog. These tunes would beckon in a new generation of fans while keeping old school Deadheads faithful to Weir's continued artistry. But it wasn't until this year that Weir finally accomplished the solo masterpiece of his career thus far.  Blue Mountain, released on September 30th, is (taken from Weir's official site)
"A deeply personal collection of music inspired by the ranch stories and fireside songs of Bob's youth, told with amazing wisdom and heart."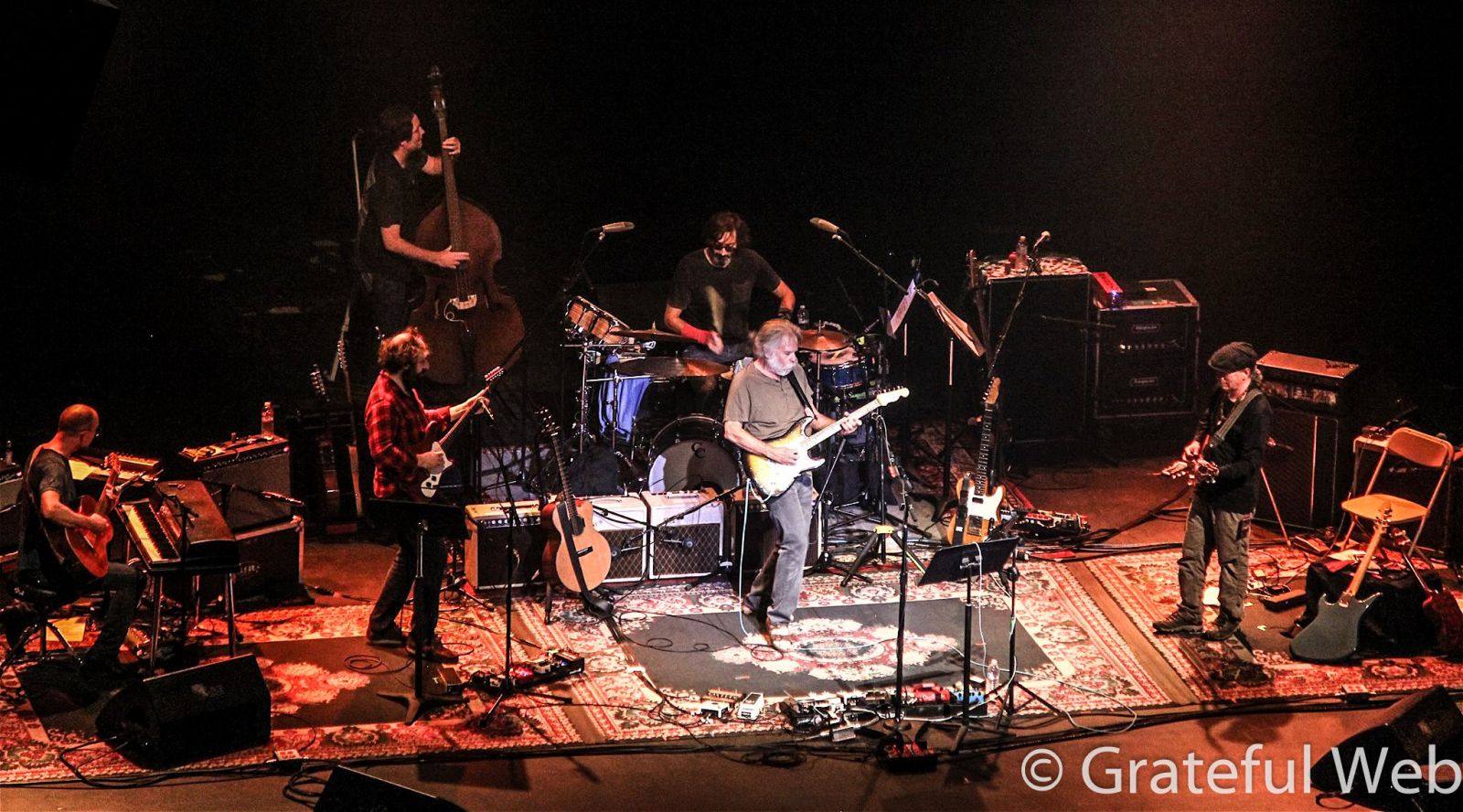 No need to paraphrase that one. There's no doubt that this return to roots was inspired by Weir's relationship with Aaron Dessner, Bryan Devendorf and Scott Devendorf of Cincinnati formed rock band The National. Bobby has been collaborating with them for quite a few years now dating back to studio jams with the group at his own Tamalpais Research Institute (TRI) in Marin County, California. For most of Weir's life he toured frequently with Grateful Dead, Kingfish, RatDog, or other various Dead-related continuation bands. Blue Mountain represents the unceasing lyrical collaboration between Weir, Barlow, and another treasured lyricist/friendship Gerrit Graham (with contributions from Josh Ritter.) It was entirely necessary for Bob to assemble the massively talented studio-backing band from the Blue Mountain sessions and go on a tour in support of it. The limited tour, which just ended its California tour kickoff with intimate stops in San Rafael, Oakland, and Los Angeles, has been met so far with universal acclaim and adoration.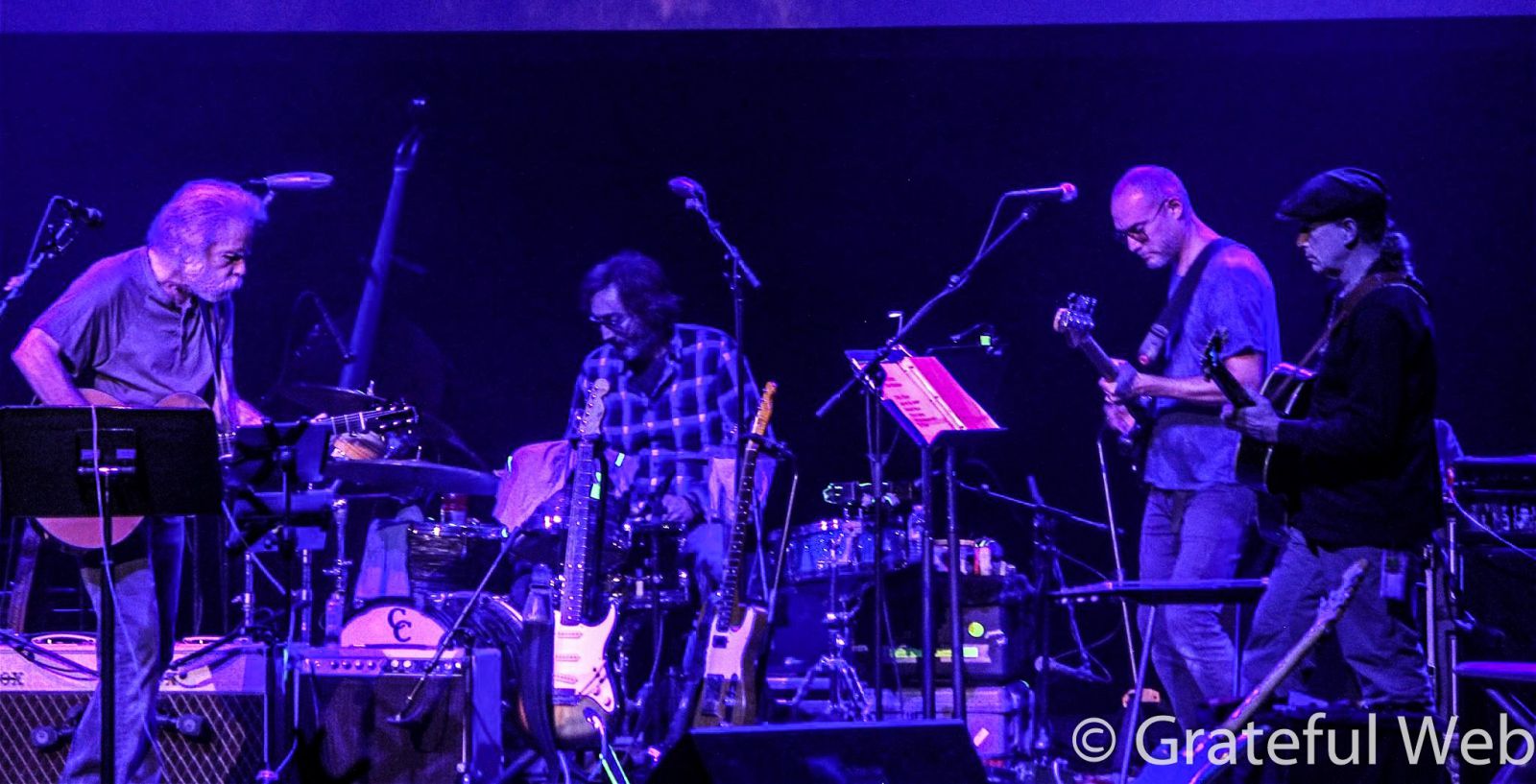 The Oakland Fox stop was fitting, as Weir with Furthur were the first band to gig at the reopened and gorgeously renovated Fox Theater back in the fall of 2009. Weir's accompanying touring band is comprised of guitarist Steve Kimock (graciously stepping in last minute for Aaron Dessner,) Josh Kaufman (album producer on guitar and vocals,) multi-instrumentalist Jon Shaw, bassist Scott Devendorf and drummer Bryan Devendorf.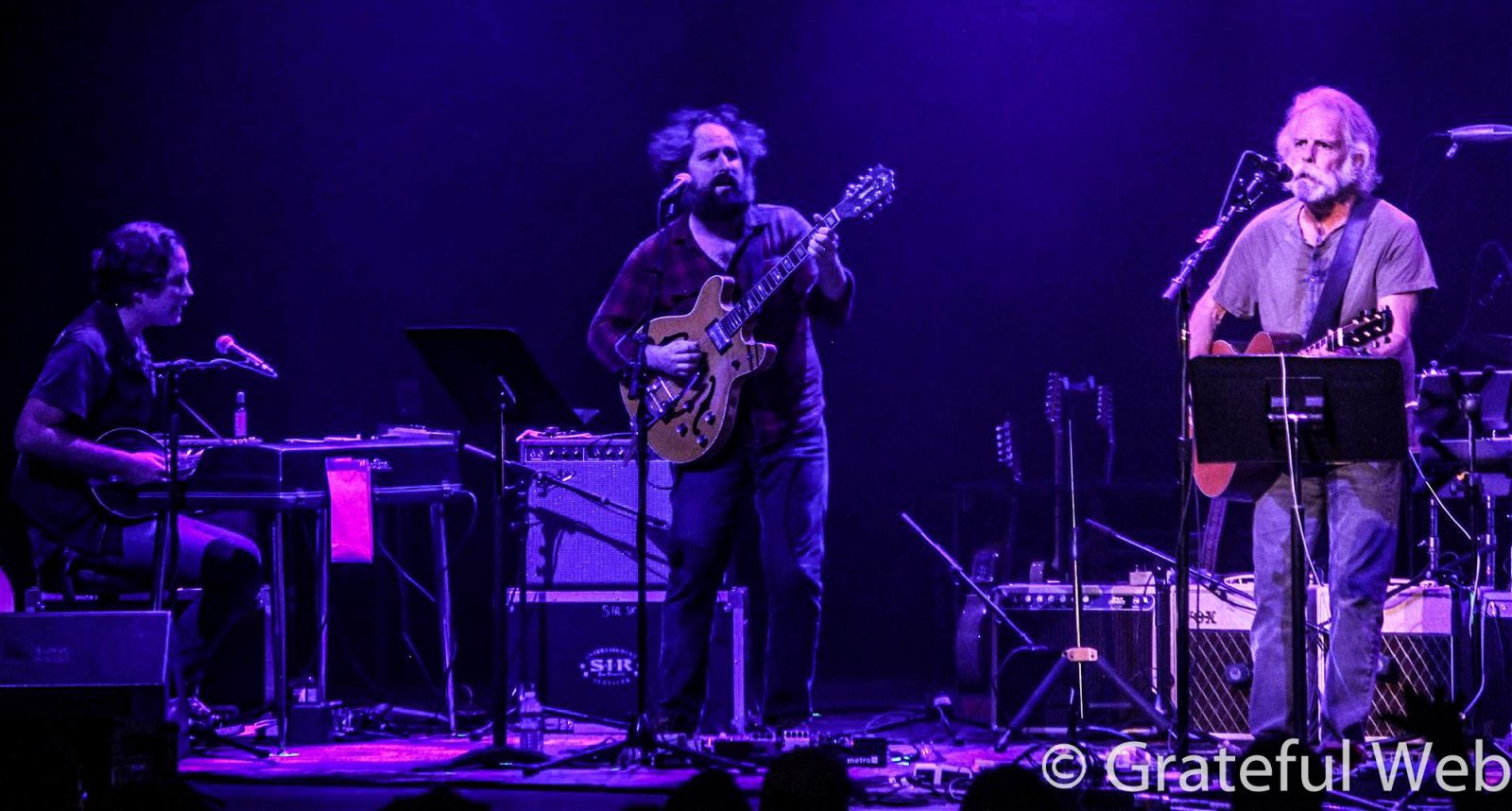 To open the anticipated evening at the Fox, Weir stepped onstage solo, to deliver a boisterously received rendition of Bob Dylan's "When I Paint My Masterpiece." The audience enthusiastically cheered Weir in his familiarly beloved acoustic cover of the tune. Next came "Blue Mountain," which sounded straight out of the country canon of the 1950s. Hank Williams and Jimmy Martin would truly be proud. Between tunes, Weir candidly spoke with the crowd about his inspiration behind the album and Campfire Tour. Weir's band emerged and something unique happened. Instead of a band anticipated for its extensive renderings of cozily adored Grateful Dead songs, the crowd sat and absorbed Weir's brand new material with respect and open ears. Deadheads can be musically judgmental, especially when the boys try out new material.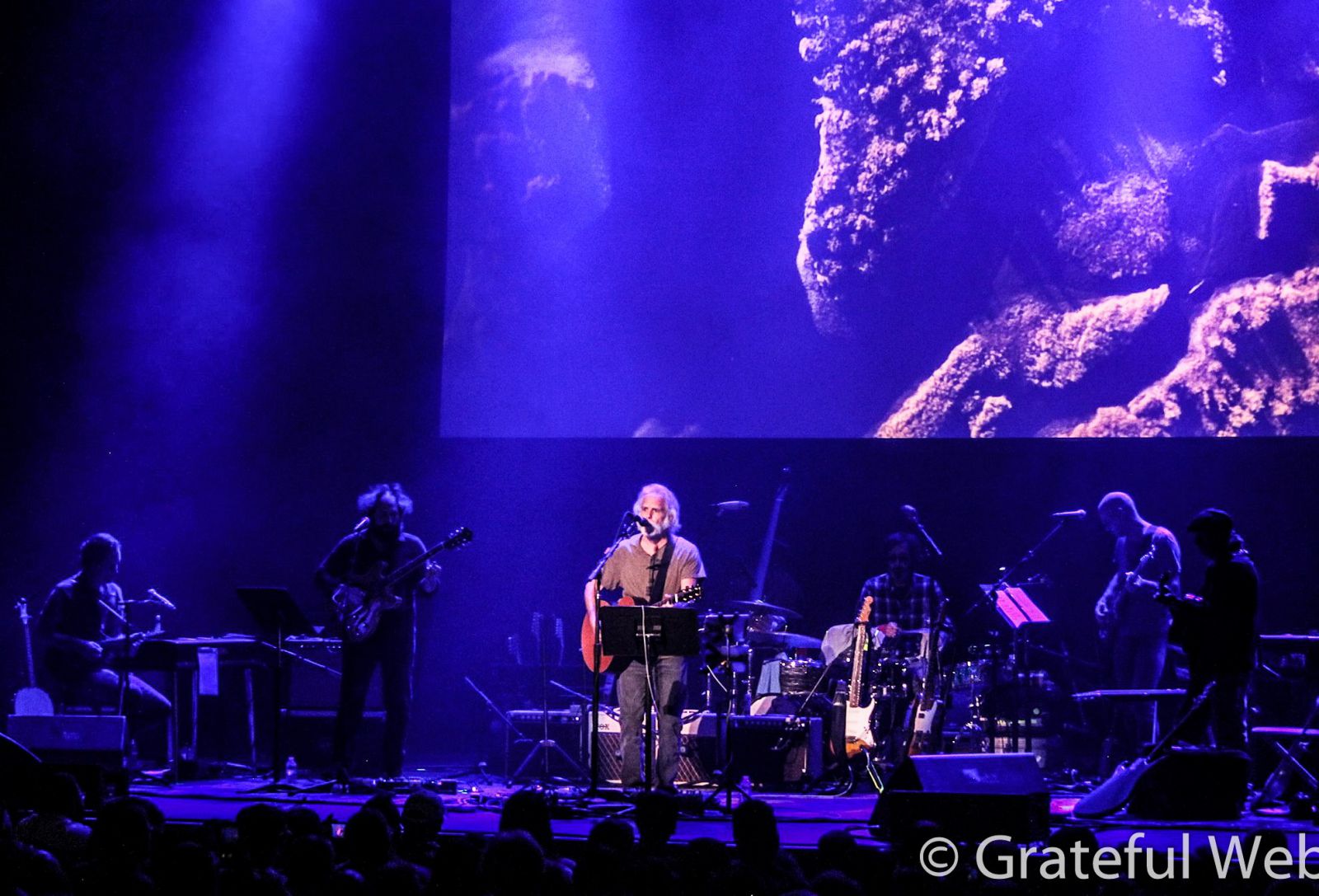 When Weir and the band unveiled "Only A River," you could truly have heard a pin drop. Bob's inspiration was true and his presence hasn't been felt this strongly in years. Sober and entirely in the moment, "Lay my Lily down," convincingly evoked the spiritual/gospel side of Blue Mountain. The concert format instantly enlivened the studio material. Kimock's transcendentally ponderous chording paired amicably with Kaufman's assertive accompaniment. Shaw's fluctuating keyboard, mandolin, and backing vocals, colored at just the right moments. The live debut of "Darkest Hour" followed by a haunting "Ghost Towns" kept the attentive house engaged. The tender "One More River to Cross" fared strong onstage, all of poignant lyrics pronounced. The familiar cover of Johnny Cash's "Big River" fit in "just exactly perfect," to close the first set.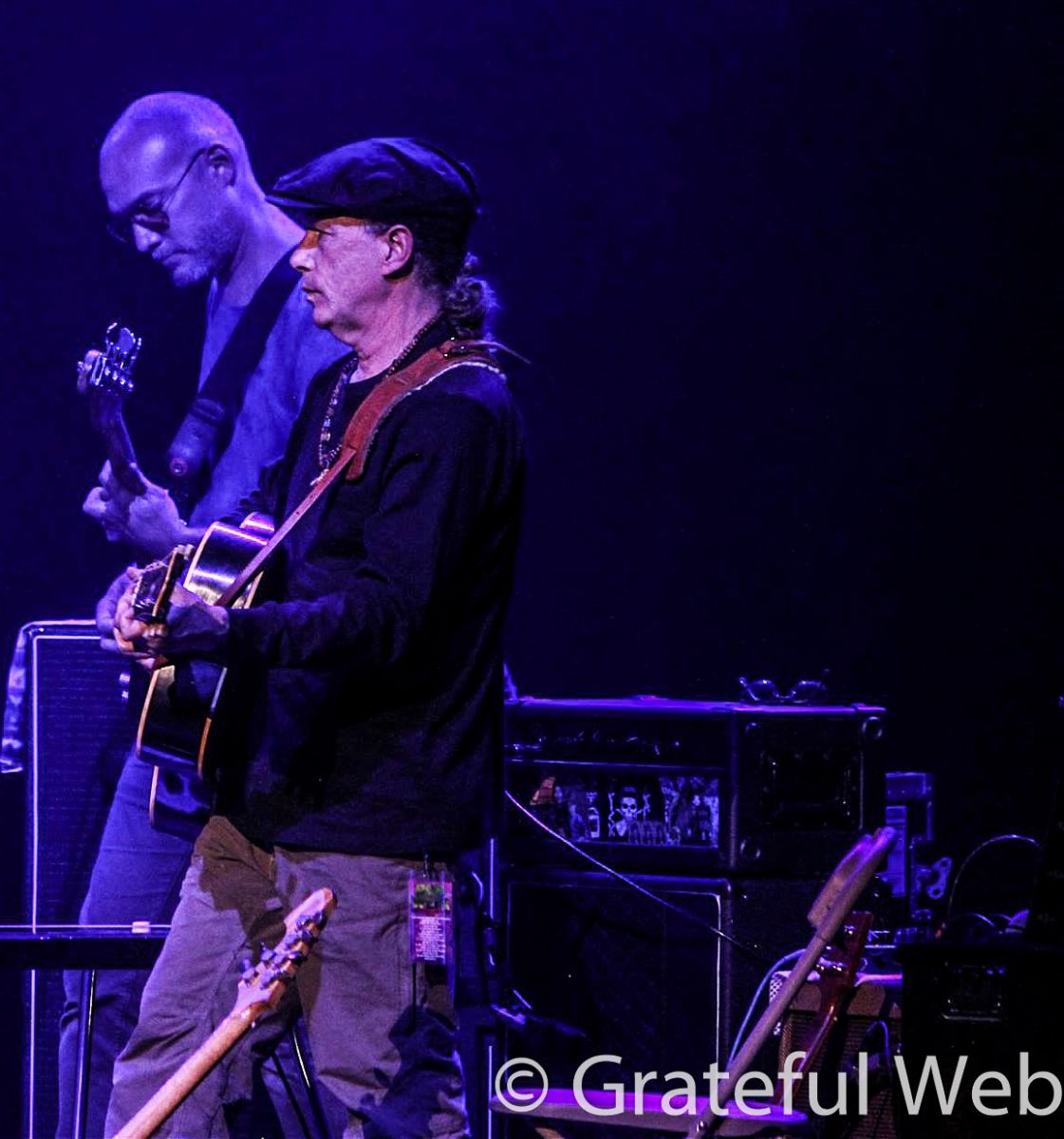 After a short set break the band returned to deliver a number of tunes penned and popularized by Grateful Dead.  These were not the renditions of Dead & Company or Futhur. Entirely reformatted by Weir and his counterparts, the tunes were much more than nostalgia or homage. Weir re-strapped his acoustic guitar on to deliver a punctuated "Friend of The Devil" including all of the original verses by Robert Hunter. The crowd sang along and felt the comradery. Weir's vocals on the bridge were commanding and crisp, and he was clearly feeling it. "Bird Song" came next, developing and unwinding in refreshing modality with the familiar and newly acquainted company alongside him.  A seamless transition into "Cassidy" was met by cheer and blissful clamor. Weir covertly halted the second verse while quickly switching from his acoustic to electric guitar before the climactic end jam. Uproarious applause and those "dead show" vibes carried through the crowd.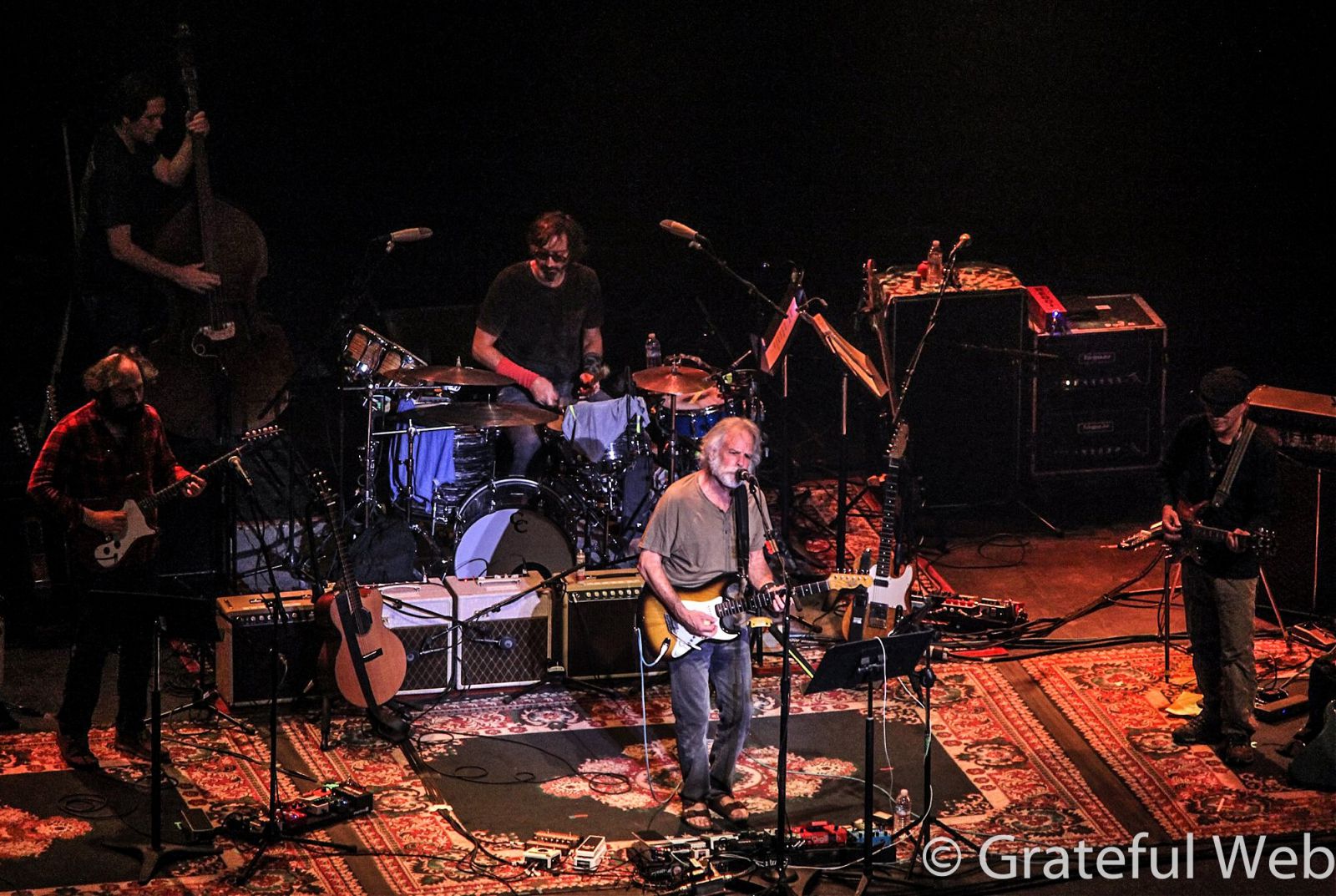 An usually striking cover of "Ship of Fools" displayed Bobby's lounge-jive side, subdued yet controlling simultaneously. The beautifully refurbished rendering was a highlight. "Standing on the Moon" has emerged as a favorite of Bob's in recent years, with frequent performances of the late beloved Garcia/Hunter ballad. "Somewhere in San Francisco on a back porch in July…" was met with uproarious applause. Thematically bringing it back home to close the second set, Weir led his band through a country-twanged cover of "Going Down The Road Feelin' Bad." The encore (which took little time considering the riotous beckoning from the crowd,) broke out one of the finest tunes from Blue Mountain, "Ki-Yi Bossie." The soft and ponderous "Peggy-O" that followed brought the show to a close. Weir bowed graciously, his hands pressed together above his head, beside his musical comrades.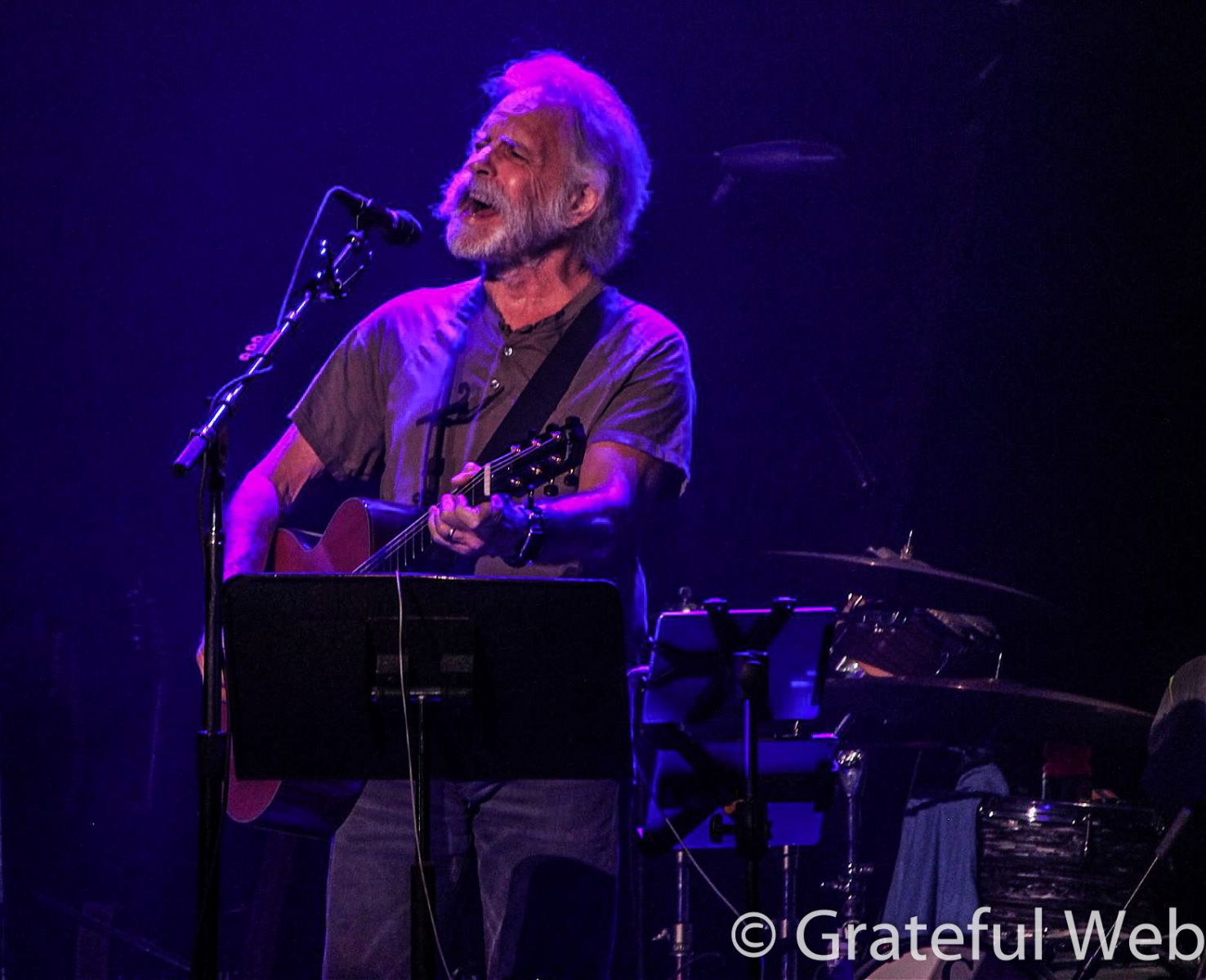 It was brave of Bob to break out this collection of originals, when he (and other Grateful Dead alumni) are expected to deliver familiar yet fresh renderings of classics. Weir has created a new set of instant classics with Blue Mountain, and his Campfire Tour that is currently headed to the East Coast, is the perfect platform of presentation. Kimock, Kaufman, Shaw, and the Brothers Devendorf understood Bobby's vision and need to create in this vein. Deadheads should be proud of Bob for this achievement and go in open-minded, as they are bound to be surprised and inspired.