Hello Festivarians! This is Dylan Muhlberg of Grateful Web coming at you from the 17th Annual Gathering of the Vibes Festival held for its fifth consecutive (and eight total) year at Seaside Park in Bridgeport, Connecticut. This is festival enjoyment down to a science. Ken Hays and the production people with Vibes work each year to make the extremely logistically complicated and expensive Seaside Park venue a safe, assessable, and kick-ass party for all. The festival ground has all of the usual amenities that a good festival will feature; wter refill stations, quality vendor food, varied merchants and shops. But having a festival on coastline requires U.S. Coast Guard and other extra safety and security precaution to make sure everybody is healthy and happy. Hats off to Ken Hays and the rest of the Vibes staff. Top to bottom.
Now to the Thursday scene! What a time it was. Warm-up day? I think not! Unfortunately for me, extreme flight delays (Denver to New York flight diverted to an eleven hour layover in Atlanta?! Groan) forced me to miss Mike Miz's opening Green Vibes' Stage Set. I'm sure he killed it. I did make it to the grounds in time for George Porter Jr. and the Running Pardners. A mix of New Orleans style soul and good old fashion jamming, their set was a pleasure for all. I learned quickly that the security folk stage-side were an agreeable ground of fellas and had no problem letting this small-time photographer get right up on stage to snap some quality shots. Thanks again for the relaxed attitude!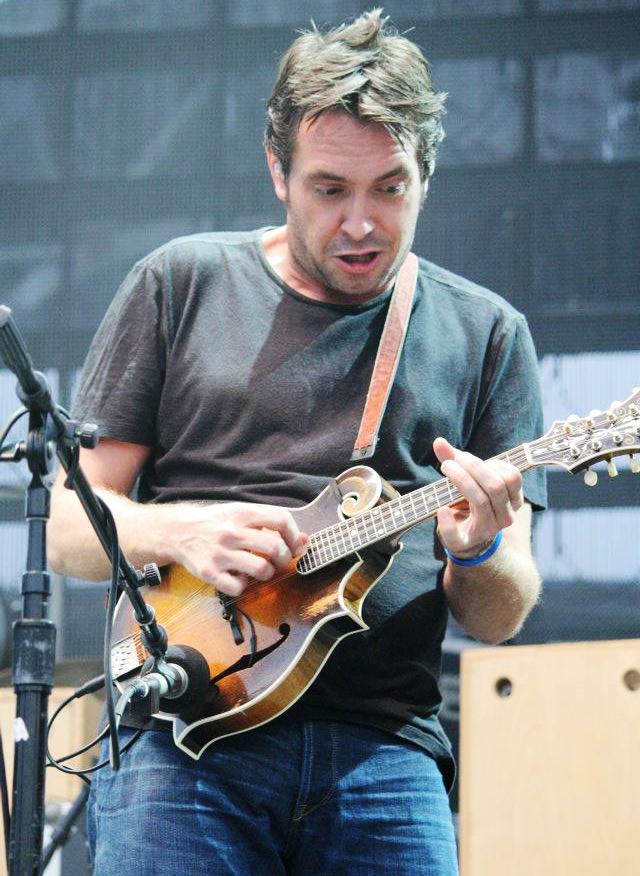 Porter is followed on the Main Stage by Colorado's own Yonder Mountain String Band. They came with their game-faces on, ready to give the crowd a dose of their rendition of shred-grass. Calling Yonder "strictly" bluegrass could be misleading (now a 'days in the scene, lesser are strictly bluegrass, and we like the genre bending stuff too.) Anyways the boys shred through their hour and a half main stage set like it was a only a glimpse. Left the crowd wanting more, as many and most were getting onto their feet, stomping up dirt and raging hard. At this time I would like to thank the forces that be above for keeping Thursday's weather temperate and tolerable. Last year's Vibes featuring record-breaking temperatures and made finding the sparsely scattered shady spots a necessity for comfort. This year people couldn't have been happier with the overcast but not rainy skies.
After Yonder had its way with the crowd it was time to get our game faces on for Thursday night's headlining act, Dark Star Orchestra. For the six of you readers out there who are not familiar with DSO, they are the premier Grateful Dead tribute act. Calling them a cover band would be insulting, since you really can't "cover" the Dead. There's too much contextually at play to simply cover one of their songs. DSO covers song-for-song actual Grateful Dead concerts from different years of the band's outstanding 30-year tenure together. Since the late 90s DSO have universally wowed audiences as the closest thing to the real deal. For many, it's more real than seeing Bobby or Phil performing currently.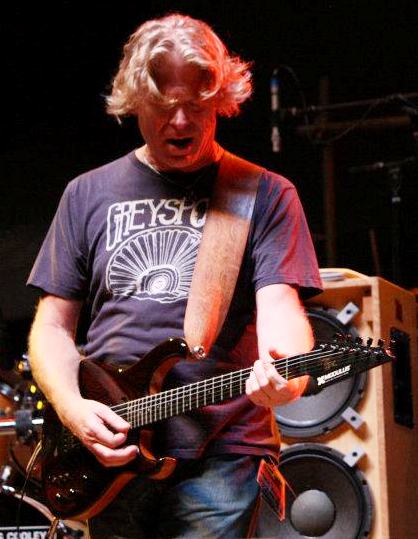 Usually for festival sets, DSO will perform an "original setlist" (not a Dead Set, but a fashioned fantasy setlist that usually goes over perfectly). This time they had a show in mind. From the legendary Alpine Valley 1989 run. This recreation of the July 18th show, the second night of a three day run that the boys performed was an excellent choice to pump-up the energy level for the Vibes crowd. A killer Touch of Grey opener got the crowd on the level with the boys. Other first set highlights included Rob Eaton's Bob Weir (by way of Bob Dylan. You Still with me?) interpretation of "Stuck Inside of Mobile with the Memphis Blues Again". Second Set featured a "Sugar Magnolia/Sunshine Daydream" set wrap-around highlighted by a killer "Man Smart, Women Smarter" and a Rob Barraco led "Dear Mr. Fantasy/Hey Jude Reprise", followed by an absolutely killer version of "Throwing Stones". For your nerdy convenience, here's the setlist they played:
I: Touch of Grey, Jack Straw, Jack-A-Roe, New Minglewood Blues, Friend of the Devil, Memphis Blues, Bird Song -> Promised Land
II: Sugar Magnolia-> Scarlet Begonias-> Women are Smarter->Eyes of the World-> Drums/Space-> China Doll -> Dear Mr. Fantasy -> Hey Jude Finale -> Throwing Stones-> Sunshine Daydream Encore: Quinn The Eskimo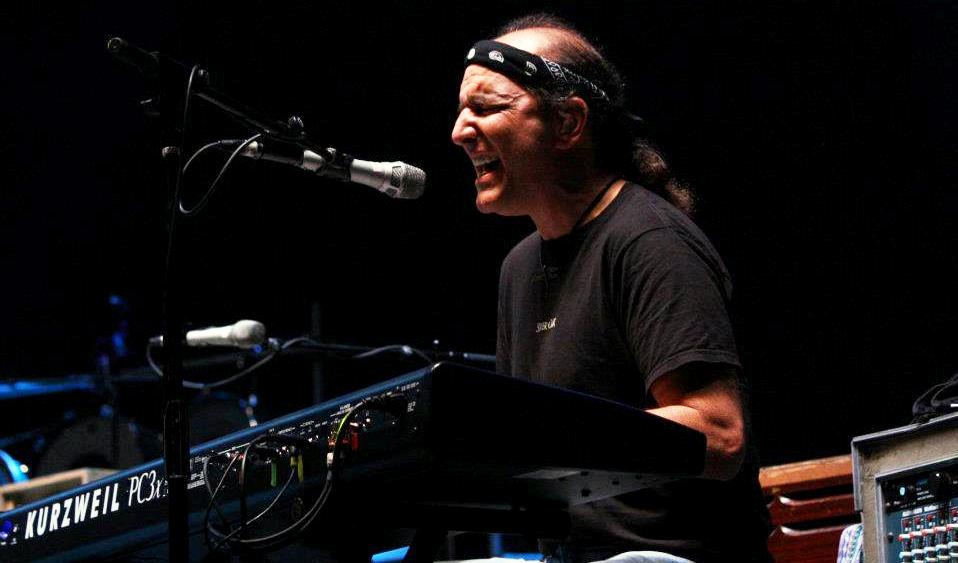 After the band finished up with some filler featuring absent vocalist Lisa Mackey (Saint Stephen-> Not Fade Away->Saint Stephen->Not Fade Away), we headed over to the Green Vibes stage for a Royal Family Ball engagement. Members of Soulive and Lettuce, the premier funk interpreters, killed the late night slot from 1:15 AM through well past 3AM. Energy was high for such a late night set not involving electronica music. I did have to dip early for this one, given my jet-lagged condition, and to save up energy for the killer Friday set. Stay tuned for coverage all weekend long from the Vibes. To all, see you tomorrow!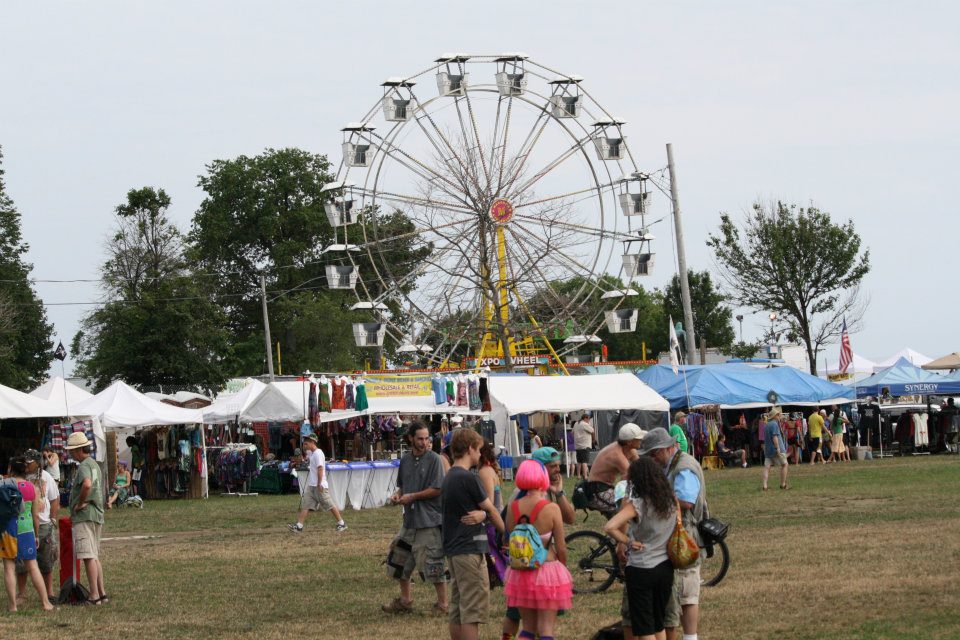 Check out more photos from Gathering of the Vibes.