As I arrived at the festival grounds Sunday, August 26th, I regrettably walked in right as Grant Farm was playing their closing chords. I heard their forward-flowing jamgrass sound from the walk down. This Nederland and Front-Range mainstay band led by National Flatpicking Champion Tyler Grant is one of the hottest local bluegrass acts to catch. He got his kick-start with Emmitt-Nershi Band but graduated to his own band in 2010. Since them he has gathered many loyal followers who appreciate his performance ethic and the danceability of his playing.
I gathered myself at the grounds and noticed many of the same heads that had been there the entire weekend. NedFest is really an inclusive festival, clientele wise, but it seemed like the crowd was a little thinner than I expected all weekend (one could wonder why Yonder Mountain String Band, an alumni of NedFest chose to hold their Kinfolk Festival the same weekend in Lyons at Planet Bluegrass. Not to say they were "competing" but one could at least argue that it was poor planning, especially with the USA Pro Cycling Race disrupting both engagements.) At any rate the crowd was well sold and attended. Not too crowded, but enough folks to make the festival worthwhile from a promotional and financial standpoint. Whether the festival was a complete financial success or bust is less relevant than it being a tribute to Michigan Mike Torpie, who's tragic passing last Thanksgiving affected so many folks, especially in Nederland where his presence as a local figure was undeniable.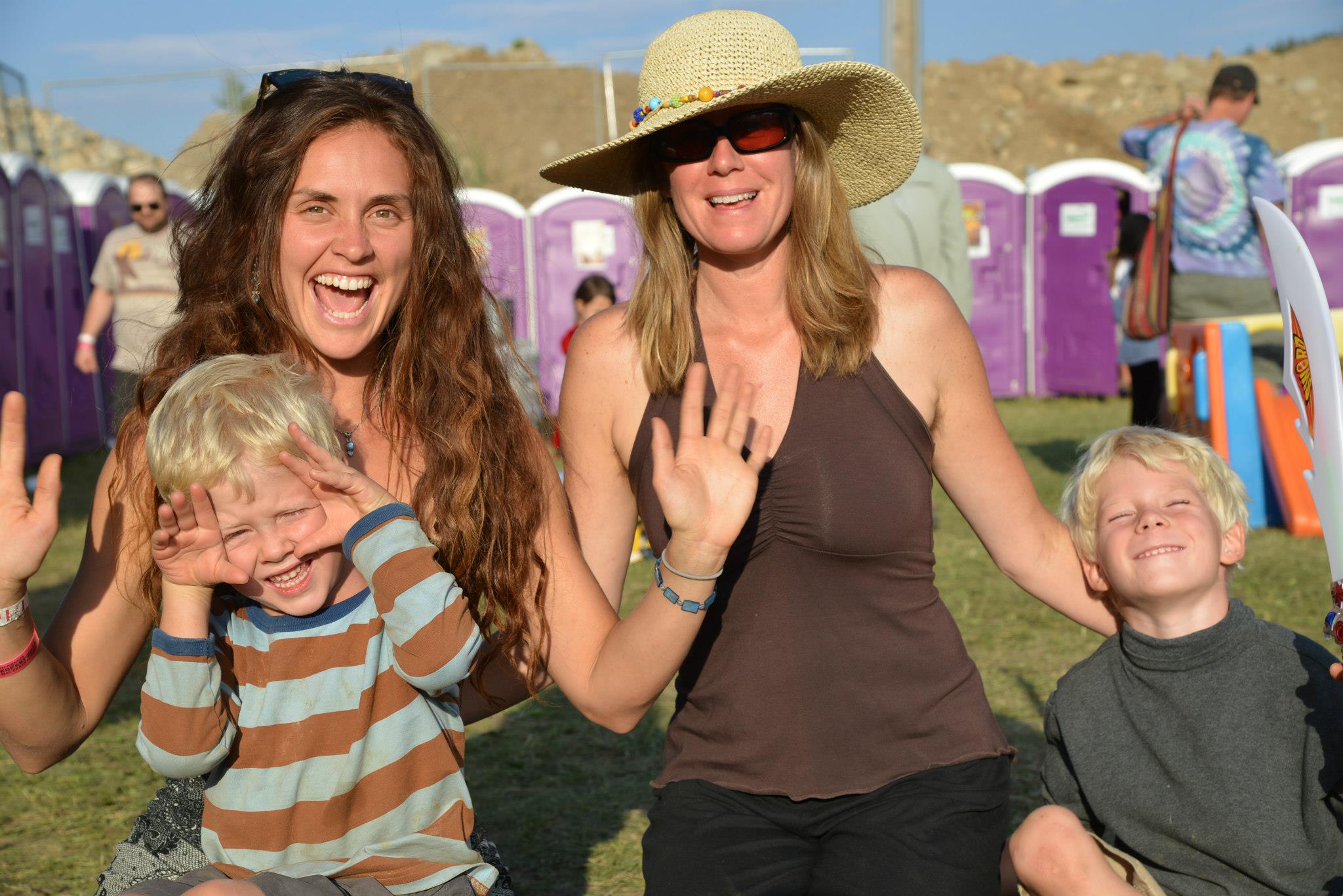 Michigan Mike was an entrepreneur, and NedFest was his. It takes so much to promote and run a festival, and then have it be successful and safe enough to hold year after year. Many hugely successful touring bands owe a huge thanks to Mike for his unconditional promotion back in the day. Suffice to say it was an extremely emotional closing afternoon/evening to the festival. Before Great American Taxi's set, festival promoters and family of Michigan Mike got onstage along with Taxi/Leftover Salmon front-man Vince Herman (an old friend of Mikes) for a teary few words for their fallen brother and son. At this moment you really felt the sense of community as the crowd respectfully ceased goofy festival antics to really pay homage to Mike. Instead of the clichéd "moment of silence", those onstage insisted on a moment of as much noise as possible to honor Mike. This was a much more fitting tribute if you ask me. Very beautiful way to honor Mike at his festival.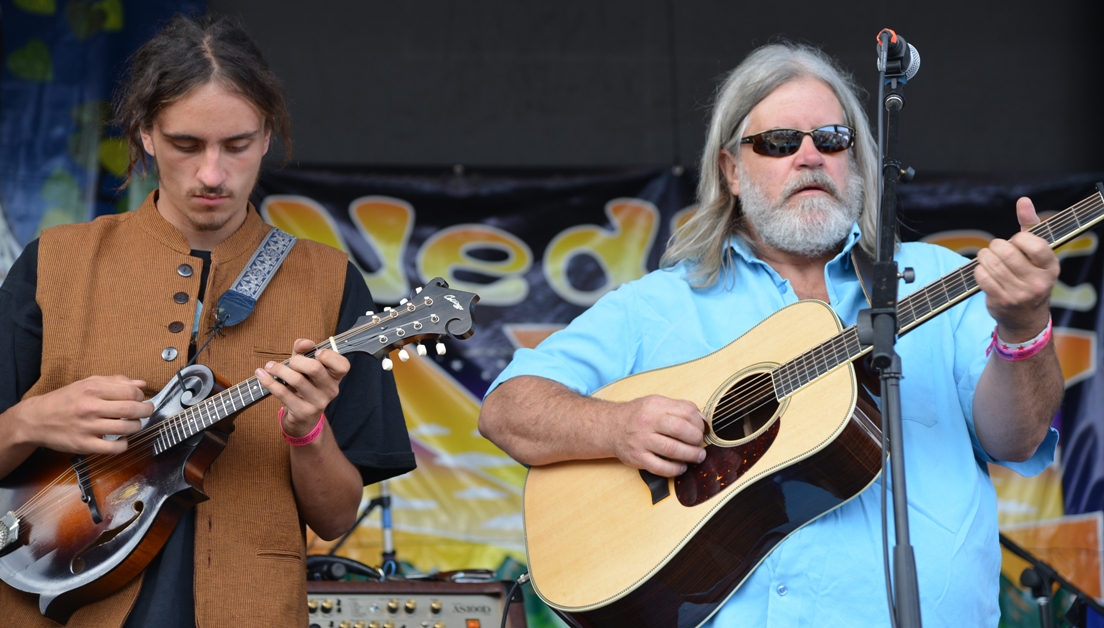 After the emotional tribute, Taxi began their set, obviously emotional but playing their hearts to Mike through the music. To see a man like Vince Herman who is jovial, lighthearted and always with a smile on his face, fighting back tears while playing into their set was emotional to say the least. Taxi worked through one of their best originals "American Beauty" early in the set, seeming fitting to the tribute vibe of their performance. Chad Staehly (Keyboards/Vocals) always handled this particular song with such delicacy that nothing seemed more fitting for the moment. For those havn't seen or (God forbid) heard of Great American Taxi, crawl out of your hermit hole and start dancing. What started as a "side-project" for Vince Herman back in the mid-2000s when his main project, Leftover Salmon, was on a hiatus, has truly developed into a full-scale Rock Americana Band that has experienced national renown for their bluegrass meets rockabilly meets the blues. Taxi loves American music. They love The Band, The Grateful Dead and The Byrds but also equally embrace their predecessors.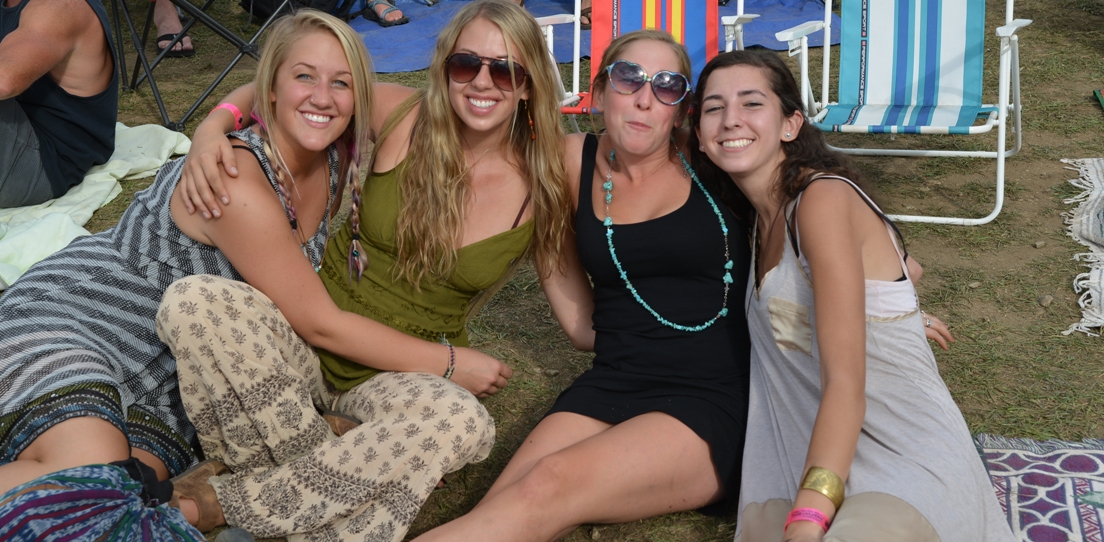 Along with Staehly and Herman is Jim Lewin on guitar and vocals, Chris Sheldon on drums, and Brian Adams on bass. Jim in particular has impressed me on so many occasions with his Clarence White-esque Fender Telecaster style of shredding. It's so funny how many famously idolized guitar gods there are out there, living and dead, and how somebody like Lewin has taken the modest road of kicking it with Taxi when he could have "sold out" to a much "larger" tour a long time ago. To hell with that! Playing with Taxi has to be much more satisfying and way more fun than playing as a B-man to some huge rock 'n' roll tour. Vince and Co. were joined by his son Silas Herman, a constant collaborator of Taxis. I remember seeing Silas much younger and still developing his style. Now he's at the point where he could jumpstart a killer band of his own. The gang was joined by other Nederland/Boulder Grass Community players including the beautiful and soulful Ms. Bonnie Paine, most famously of Elephant Revival. Taxi's set could have been the highlight of the weekend for that community feel anyways.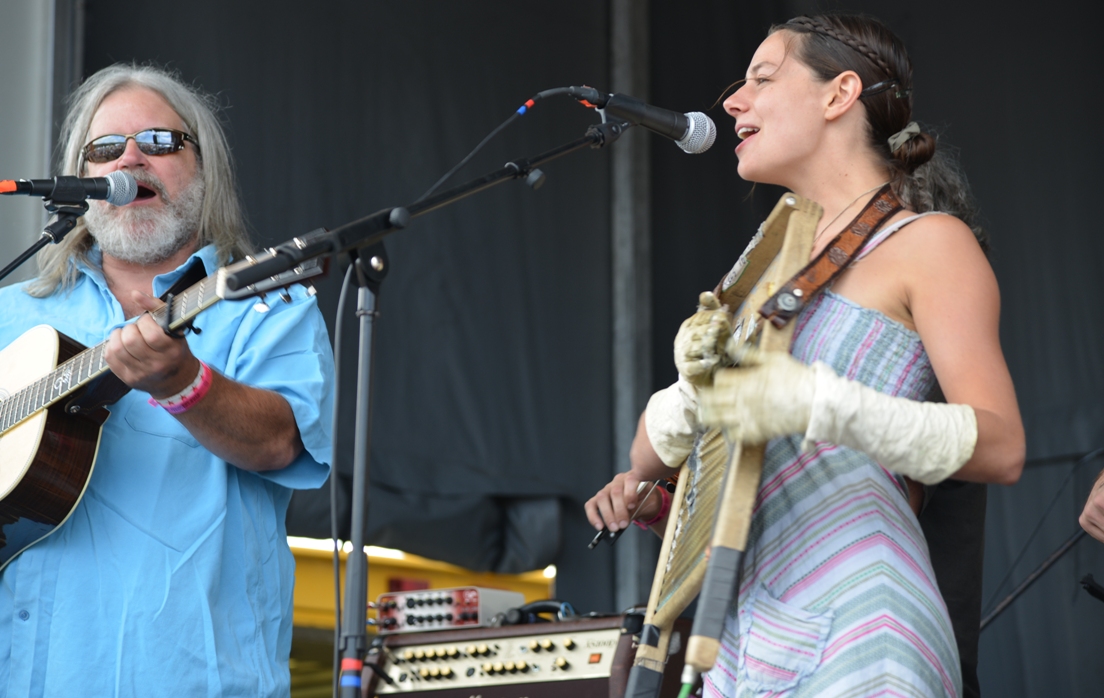 Next up on the bill was Kyle Hollingsworth Band. Keyboardist and vocalist of the Colorado-born String Cheese Incident, Hollingsworth's band has become a local and national mainstay featuring Garret Sayers, bass extraordinaire, Dave Watts on drums, and Dan Schwindt. Sayers, Watts, and Schwindt are all separately members of the highly renowned ongoing Motet project, which has covered too many musical stratospheres to attempt defining. Suffice to say Kyle is well matched with his talented band. Kyle Band played a super high energy evening set to get the crowd pumped and in the right gear for throw-down time. Kyle played quite a bit of material off of his recent ace solo release "Then There's Now." Much of this material was strong enough to make it into the String Cheese Incident's repertoire on their recent summer tour. The highlight of their set, for me and for many was their cover of the Grateful Dead's classic holy trinity "Help on the Way> Slipknot! > Franklin's Tower", which was really punched up a level by the rhythm section of Sayers and Watts, who obviously understood the subtle nuances of this classic jammer. When Kyle Band left the stage, the encore call was less necessary since the next project and headliner of Sunday NedFest featured both Hollingsworth and Watts.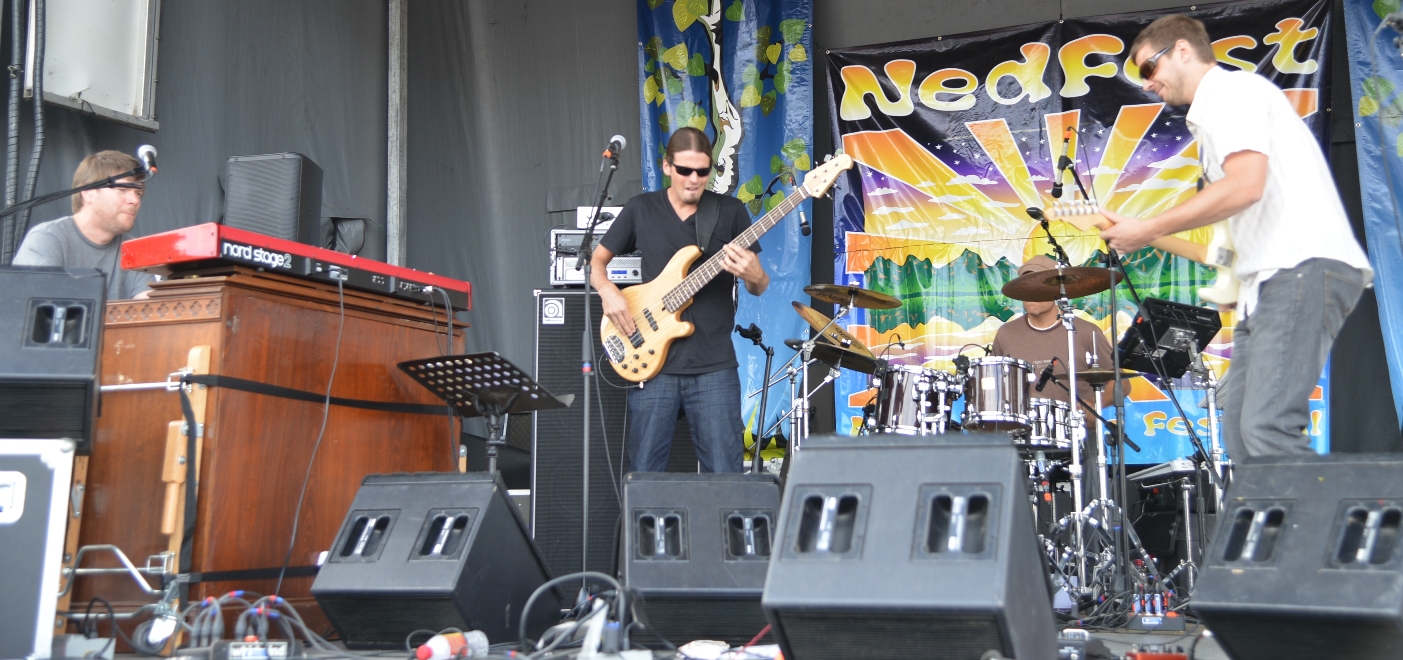 The Headliner of Sunday NedFest, dubbed the "acid jazz set" was legendary psychedelic guitarist Steve Kimock, Keller Williams (unusually on bass for this set), Dave Watts and Kyle Hollingsworth. Wow! Simply the highlight of the weekend next to Jimmy Herring and Los Lobos the night before. Keller on bass added a whole other crazy dimension to the project. Keller is usually a one-man-band with his crazy brand of guitar and bass looping. Many times with collaborative projects his sound can overwhelm other players. But with Keller on bass, he stepped up to accompany rather than lead. And boy he is just a fantastic bass player. This unusual collaboration was well put together. Hearing Kimock with Hollingsworth was simply astonishing. Two different musical universes collaborating and colliding. Kimock's sound is so distinct and moving, kind of a swingy and explorative take on the entire possibility of instrumentation. The highlight of this set for me was a take on Kimock's original "Ice Cream" off of his killer 2005 album "Eudemonic". You could tell that all three other players were huge Kimock fans, and were ecstatic at the opportunity to jam on his originals with him. Keller led the band into a mysterious "Bird Song" jam, taking the Grateful Dead classic to new heights. Dave Watts is such a supple performer and his presence in both Kyle's band and the Super Jam was such a delight. He understands the delicacy of playing and collaborating with different performers, and as their rhythm section has quite a bit of lead in how the jam goes and where it ends up. With both Kyle and Kimock, he was undeniably a great choice for inclusion.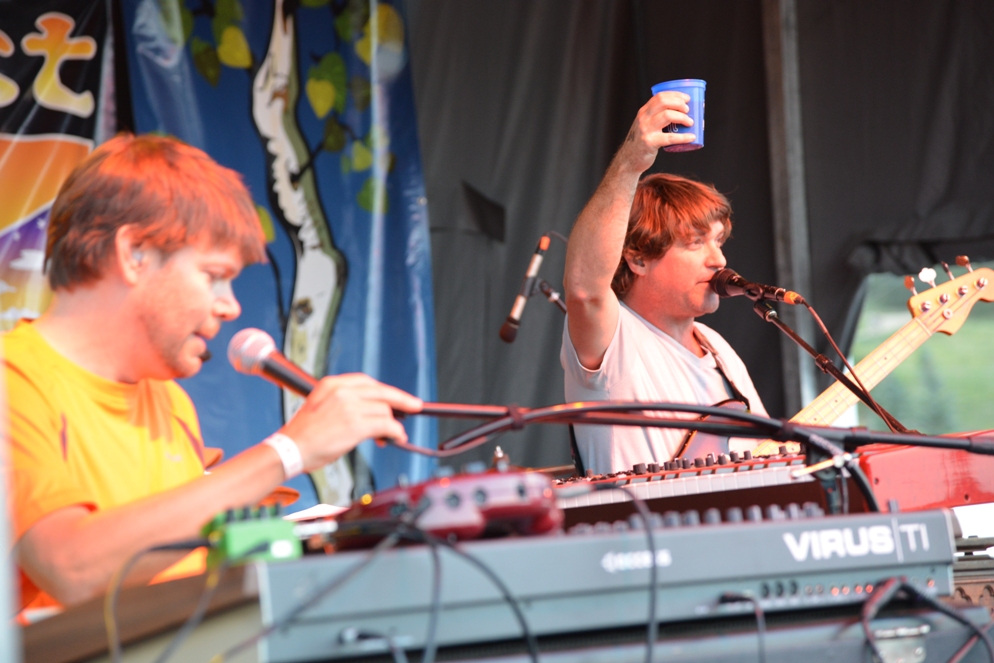 As the Kimock/Hollingsworth/Williams/Watts jam came to an end half an hour after the scheduled end-time, I realized that even after Michigan Mike's passing, that there was too much community and love surrounding this festival to stop it. Plain and simple, it has too much momentum to stop. I look forward to seeing the festival continue and as long as people put in the hard work to make it happen, I will continue to attend it. And why not? A beautifully pristine and laid back mountain community hosting the hottest classic and up-and-coming talent on the scene… I'm in! Here's to the memory of Michigan Mike and to all the hard work of the bands and promoters to make this festival happen in a year that many were uncertain it would become a reality. In this case, the reality was a pleasure and I have high hopes for NedFest's future. Thanks again for a real good time!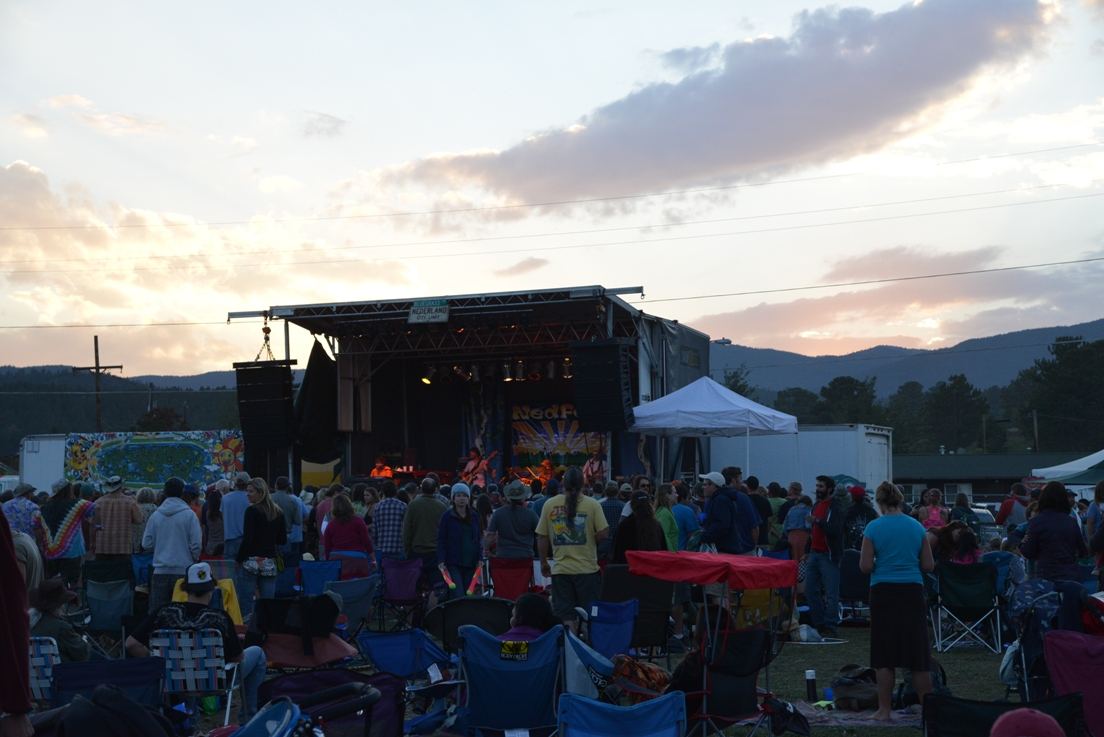 Check out lots more photos from Sunday, including yours, on our Facebook.