All good things must come to an end. Right? So they say. And Sunday, July 22nd was the last of the four-day 17th Annual Gathering of the Vibes Festival held in Bridgeport's lovely Seaside Park off of the Long Island Sound. The festival this year was peaceful, safe, and rowdy at the right times. All of the vendors, food and merchandise were a pleasure to meet and deal with. During set break on Sunday I visited the Dead.net merchandise both and chatted with those folks over there. Chatting with them about the newest releases and general Deadhead nerdiness was a pleasure.  The Everybody's Drumming tent is always a fun one to go over, sit down, and then start smacking and slapping away at their variety of Djembes, bongos, congas, etc. In addition there were so many other great clothing and accessories from great grassroots vendors, many of which are East Coast based and I would never see in a festival where I'm from. Really, the Vibes brings the best vendors out from everywhere under the sun. It's all about the music, but there's so much more to check out as well. Hats off to all of the hard work the vendors put into making it out.
Now for the music. Sunday morning opened with a Keller Williams solo set. I missed most of it (starting time being at 12PM) but could hear it approaching the festival site. You could actually hear all of the music from blocks away from the fenced festival perimeter. Once I arrived in the grounds I ran over to the main stage to make sure I didn't miss I minute of the legendary Max Creek's festival set. Max Creek is a New York based jam-band founded in 1971. It has three long time members with Scott Murawski (Guitar), John Rider (Bass), and Mark Mercier (Piano). Their sound has inspired the resurgence of jam bands that began in the late 80s with Phish, Dave Mathews Band, and Widespread Panic. Really I hear Murawski's guitar styling to be a warm medium between Garcia and Anastasio. But Max Creek's style is non-duplicable and hard rocking for a bunch of old guys. Actually, just kidding of course, since their backup rhythm section of Jamemurrell Stanley on percussion and Bill Carbone on drums appear to at least 20 years younger than the three founding members. The relatively new rhythm section only enhanced and energized the Max Creek sound, making it a crowd favorite of the Sunday festival lineup.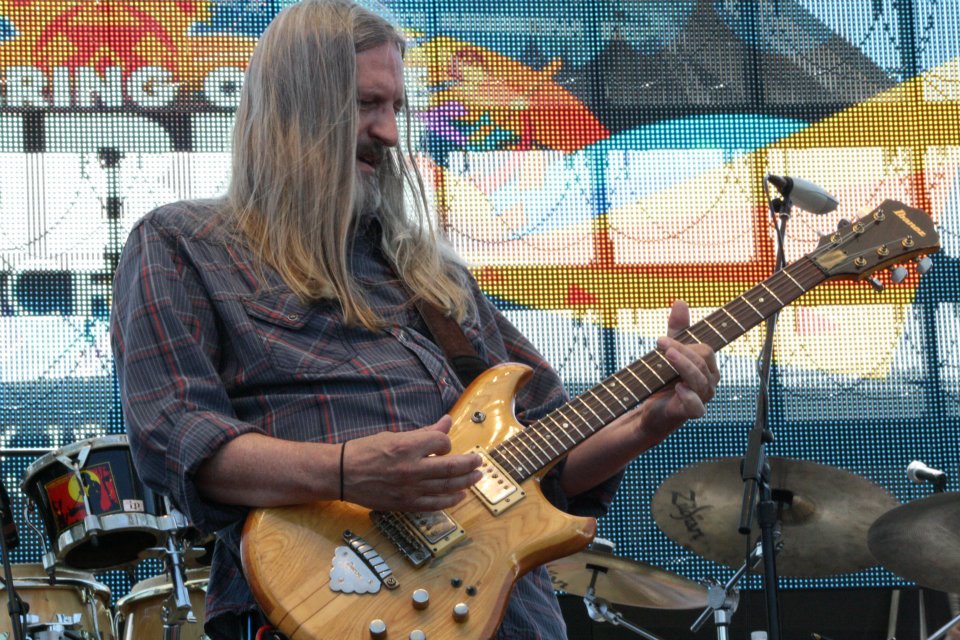 Though I really don't know any Max Creek songs by name, it seems as if their sound is kind, creative, and explorative while keeping in mind keep songwriting and soulful vocals. I really wish they toured outside of New England/New York, because I would support any show they played out in Colorado. Sometimes I guess there's no place like home.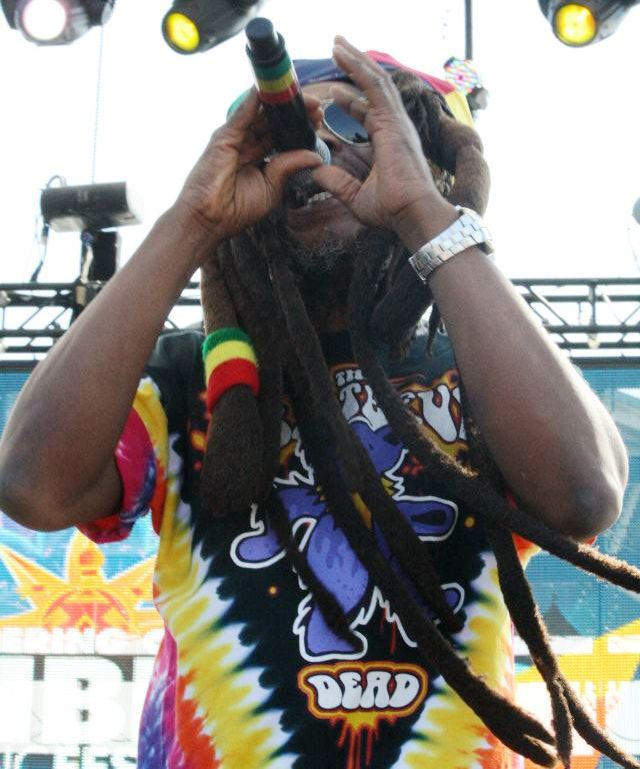 After Max Creek finished up the crowd geared up for an anticipated performance by old-school British Reggae Band Steel Pulse. Since 1975 Steel Pulse has been spreading their straight-forward powerhouse sound that has become fundamentally important in the Reggae community. This show was no exception. It was obvious when frontman/vocalist/guitarist David Hinds popped onstage wearing a Owsley Bear Tie-Dye that this band understood what festival they were playing at, and more importantly how the dead really did play Reggae inspired riffs in their legendary jamming. The highlight of the set to this Deadhead was a surprise performance of "Franklin's Tower"- Rasta Style. Steel Pulse actually has a Grateful Dead tribute album out from a few years ago that I am going to listen to soon in my free time. The band jammed out various classics from their catalogue and seemed to immensely please everyone in the Sunday Vibes crowd. This was a well-appreciated variation in the weekend's lineup and I would love to see them perform again soon. That's the coolest thing about the Vibes; their lineup is assembled to display the variety of music that the Grateful Dead inspired. So many different genres, styles, and sensibilities. And that's how they put together each year's list of artists. Very cool.
Headliner and set-closer for the 17th Vibes Festival was popular Indie Rock act the Avett Brothers. They seemed to have the largest draw of 20 years and under crowd for the entire weekend. When they emerged onstage it was clear how hot this act is right now. A bunch of wholesome good looking bearded indie dudes playing acoustic instruments sounding something between Flogging Molly and Mumford and Sons. Honestly, it didn't quite tickle my fancy compared to some of the other talents their that weekend, but that's just a matter of my taste in music. The crowd absolutely adored them. We have brothers Seth and Scott Avett, banjo and guitarists who really seem to have ahold of their fan base and know how to please them. Avett Brothers are on the up-and-up with mainstream and festival popularity continuing to grow. As far as my tastes go, I would rather see somebody who is holding a banjo play with a picking technique rather than shredding up and down, playing a two chord song. But that's just my tastes again. Avett Brothers might not be bluegrass, but they certainly pleased the Vibes crowd, and closed the weekend on a high note.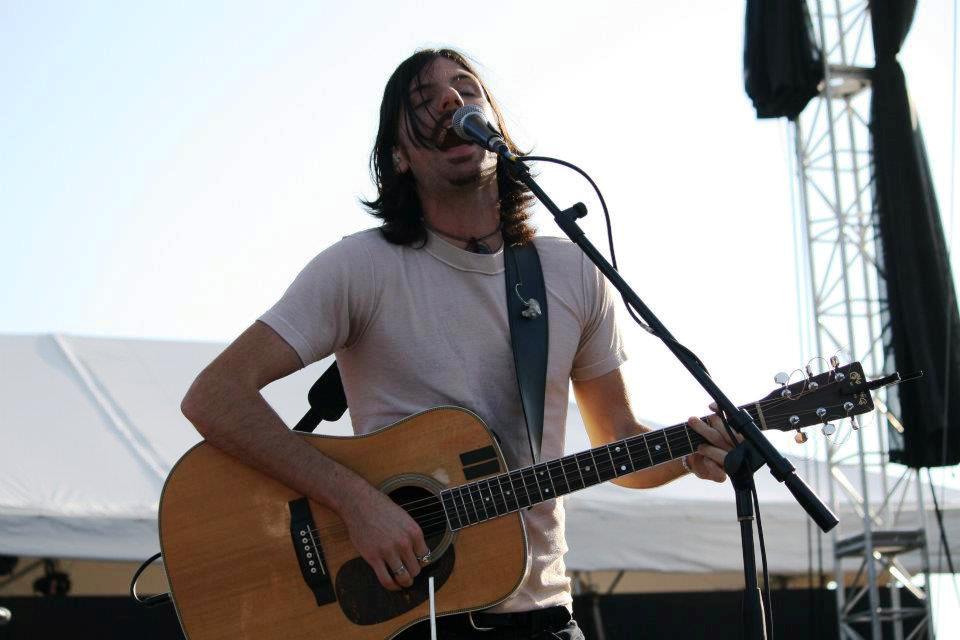 Thanks again to Ken Hays, the security staff, the artists, the coastguard police, the vendors, Wavy Gravy, who else? So many people go into making a multi-day camping music festival work well. Logistically things are never quite 100% perfect, but the Vibes came quite close this year. Seeing bands such as Phil Lesh & Friends, Bob Weir with Bruce Hornsby & Branford Marsalis, Zappa Plays Zappa, Primus, DSO, George Porter Jr., and Greyboy Allstars all at one location is a token occurrence that only Vibes brings together so perfectly. Everybody seemed in a great mood and laid back in all the right ways. And who wouldn't be? Kickin' it on the beach watching great live bands perform with your best friends. Anybody having a bad time should probably check himself or herself. Supposedly this is the last year of a five-year contract with Seaside Park to host the festival. Though Vibes will undoubtedly continue, it's hard to say where. When I interviewed Ken about the festival in April he admitted to me how expensive and logistically involved having the festival in Bridgeport, at Seaside Park, and on the water was. But it seemed like he loved having it there too. We wish the Vibes team all the luck in the world with continuing this great summer tradition. I will keep being a patron as long as it keeps going! Thank you so much for keeping tabs with Grateful Web through the entire engagement. It's been a pleasure covering the event for everybody to check out. Don't forget to support live music and the artists by attending their shows and buying their records.