Most folks going out to see live music generally seek a familiar favorite band, or at the very least a certain style or genre implied. Rarely can an act draw interest based on anything without these qualities. Matt Butler's Everyone Orchestra is the exception. Butler is a fantastic multi-instrumentalist (primarily a drummer) who decided to abolish all of the above qualifiers of what constitutes a traditional band. The concept is consistent: rotate a cast of different musicians brought together depending on availability, interest, and muse to play a mostly improvised evening of music. Many times the musicians have never even played with each other. Butler's concept is inherently fostered in the music festival environment. There's already a variety of different outside bands, concepts and backgrounds to draw players from, and at a festival most of them are game to do some unlikely collaborating. It wasn't until some years ago that Butler starting throwing Everyone Orchestra gigs at certain decided venues and theatres that would draw a crowd for this sort of wildness. Butler more recently has started doing mini-tours with certain given "casts" of the Everyone Orchestra for a several night stint.
Past Everyone Orchestras have been successful enough to bring the "band" back on a mini-tour of Colorado including a few mountain towns, Denver, Fort Collins, and Boulder stops. The cast this time brought the true spirit of variety by bringing a few Colorado based players alongside others from as diverse places as San Francisco and London. This Everyone Orchestra was Eddie Roberts of U.K.'s funk band New Mastersounds on guitar, John Kadlecik formerly of Dark Star Orchestra and Furthur on guitar, Bridget Law of Elephant Revival on fiddle, Jans Ingber on congas and vocals, Jennifer Hartswick on trumpet and vocals, Reed Mathis on bass and Trevor Garrod on keys, both of Tea Leaf Green and Big Gigantic drummer Jeremy Salken. While most of these fantastic musicians might have participated in Butler's previous Orchestras, none had come together in this configuration or with this level of diverse instrumentation. It was a little difficult to imagine Bridget's gypsy-fiddle alongside Hartswick's horn work or Kadlecik's psychedelic guitar. The success of the melting pot really needed to seen to be understood.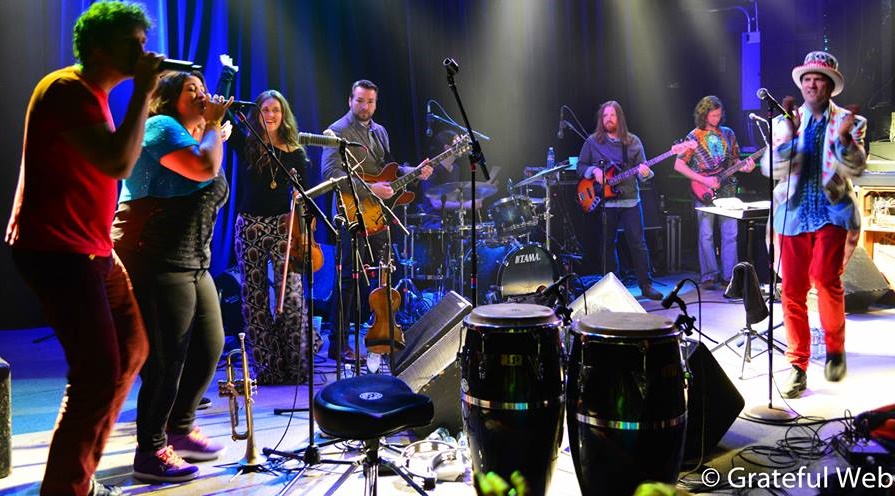 Butler stood in front of his Orchestra as conductor, in his funky decorated white sport-coat and top hat. His leading isn't with a conductor's baton, but rather a white board that he writes chord progressions, themes, call-and-response ideas with the audience, and instructions for individual or collective musicians. All of the above can be embraced or revamped depending on its current live sensibility. And indeed the gelling of these diverse musicians and on-the-spot ideas truly came together in an organic moment of truth. The players seemed so poised and sharing the stage with no one in particular leading more than anyone else. Though certain enthusiastic Boulder hippies wanted to cheer louder for John K's guitar because of his recent higher popularity from touring with Phil Lesh and Bob Weir of Grateful Dead, it was pretty quickly clear that no one musician was alpha. In fact, the balance was almost too respectable, and would not have been honored as sincerely by an intact lineup, where egos and personas might encourage certain player's strengths to carry a show or song.
In addition to improvised instrumental build-ups and climaxes, vocal improv made for some of the night's most memorable "songs." One memorable jam early in the show had Hartswick and Ingber sharing the duet "it's as easy as a Sunday afternoon," and from there the instrumental took on that laid back groove, letting the crowd chant along to the feeling that was guiding the music. Most impressive was each player's ability to abandon their identity from their own given "day-job" bands and really play with this project in the present. Take Jeremy Salken, drummer for livetronica duo Big Gigantic. He played with Everyone Orchestra as a more of a rock, jazz, jam drummer than anything he would do with saxophonist Dominic Lalli in his main project. And to the thrill of the Boulder crowd, Lalli showed up unannounced on saxophone to play with the band for the entire second set. The evening's level of band and crowd enthusiasm peaked when John K. led the band through "That's What Love Will Make You Do," no doubt in his repertoire through his love and channel of Jerry Garcia. Eddie Roberts took a particularly ripping extended guitar solo that sticks out in memory as the highest of rave-ups.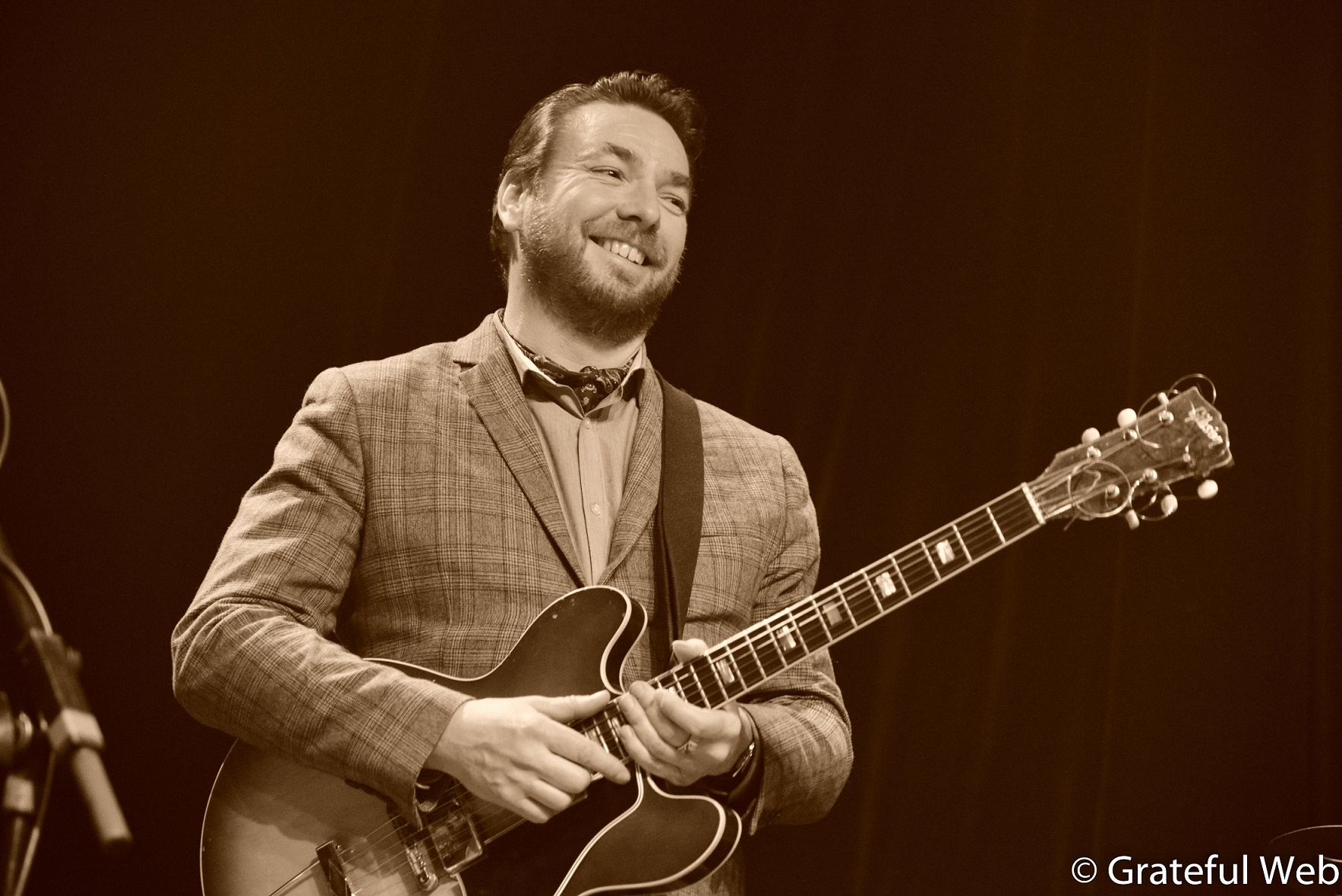 When these artists give Butler the chance to guide them through this one-of-a-kind idea, they are taking risks they wouldn't and as a result bolder braver music is born. It seemed even tighter than normal last Saturday. Perhaps taking these consistent lineups on mini-tours, and letting them grow musical bonds, playing around with each other differently night to night is breeding a natural synch and confidence level. No doubt the sold out Boulder show would draw the same interest and enthusiasm again and again. Thanks to all the artists involved for going out and stretching their musical bounds, for our enjoyment and expansion, and to Butler, for masterminding something that didn't exist before, benefiting all involved, crowd included.