In the fall of 1991, the Jerry Garcia Band embarked on their extensive first Fall Tour since 1984. The previous year, the iconic guitarist and bandleader hadn't taken his band off of the West Coast. The Warfield in San Francisco stood as their home turf. While 1990 and 1991 are both revered as phenomenal performance years for both the Grateful Dead and Garcia Band, they are shrouded in loss, with the untimely deaths of keyboardist/vocalist Brent Mydland and legendary promoter Bill Graham. If Garcia was deeply grieving, which most accounts point toward, he was healing by playing his heart out. 1991 was a massive touring year for Garcia, who played one hundred and twelve shows total, including Grateful Dead, Garcia Band, and with David Grisman. Thirty-seven of those shows were with The Jerry Garcia Band, whose tight formation was intact since 1984. Keyboard/Organ player Melvin Seals was an integral creative force in what he commonly refers to as Garcia's "Magic Band." Drummer David Kemper, stalwart bassist John Kahn, and vocalists Jackie LaBranch & Gloria Jones elevated Garcia's desire to deeply explore the roots of soul, gospel, jazz, folk, and rock.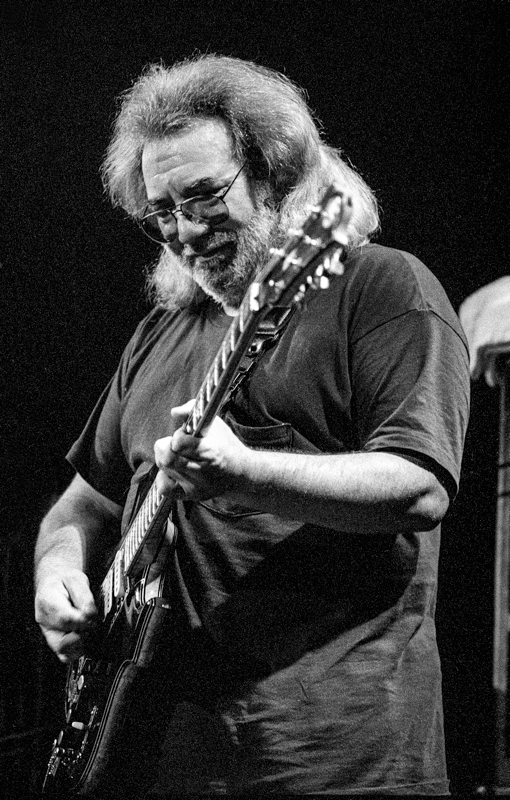 By the time November 23rd rolled around, the Garcia Band had been on a hot tour, highlighted by a powerhouse sit-in from pianist (and then Grateful Dead member) Bruce Hornsby at Hampton Coliseum. While much of Garcia Band's repertoire was covers, they were always heartfelt soulful arrangements. That night in Milwaukee, which was certainly Deadhead country, the band performed four originals penned by Robert Hunter. "Cats Under the Stars" opened the show, which any studied Deadhead knows is similar to a full-bodied wine, it grew better with age. Though the song was powerful in 1978 when premiered and recorded for Garcia's album of the same name, the Magic Band had tuned into a headier channel, displaying especially pleasing envelope effects courtesy of Jerry's Rosebud MIDI equipped guitar-axe. Out of the gates with the energy surging high, Kemper, Garcia, and Seals, laid down a familiar groove. Indeed in this era, "They Love Each Other" fared stronger with the Garcia Band than Grateful Dead. While many covers had been with Garcia since his days with Merl Saunders in the early 1970s, he had widened the catalogue in the later 80s/early 90s. "Lay Down Sally," a hit off of Eric Clapton's 1977 Slowhand album became a sincerely distinct cover of Garcia's. LaBranch & Jones' background as church singers often presented "common" covers in a totally different vein.
A song that had been with Garcia and his many bands was The Band's masterful "The Night They Drove Old Dixie Down." In his later years, Jerry's ponderous presentation of this tune paired with the desperation of his vocals, brought back an intent not highlighted this powerfully since Levon Helm's quintessential Last Waltz performance. 1991 was a kind year to "Reuben and Cherise," which had been performed by the Grateful Dead a handful of times, a historic first (and last.) While the quintessential Garcia/Hunter collaboration had been part of Jerry's bands over the years, it was testament to his commitment of continually tackling his challenging and most engaging originals. Another favorite classic cover of came next with "Money Honey," displaying Garcia's affinity toward R&B and the origins of rock. The gospel standard (and by then Garcia Band sing-along,) "My Sisters and Brothers" continually rung true to Deadheads, with its message of comradery through whatever perils and trials. As they often did in that era, Garcia Band closed the set with a show-stopping "Deal." It was the perfect bookend to a set that began and continued blazing hot.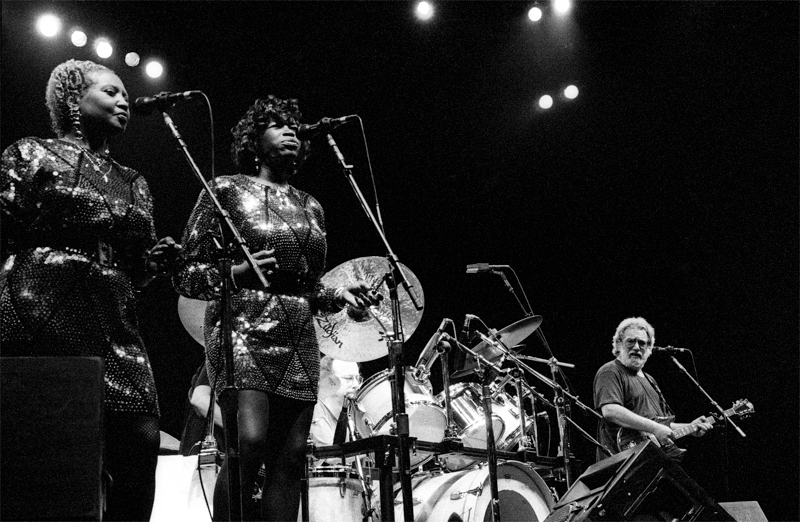 The second set sustained that diverse journey, beginning with the band's final performance of Van Morrison's spirited "Bright Side of the Road." Jerry clearly enjoyed Morrison's catalogue, with a number of his greatest songs sprinkled throughout over the years. It's curious that he would retire it, considering he only played the tune a handful of times, all in 1991. Bruce Cockburn's "Waiting for a Miracle" made its way into steady performance proper in the late 1980s. It was one of the tunes that The Magic Band did justice every time (with especially noteworthy zealous organ work from Seals.) A bluesy rendition of Jimmy McCracklin's "Think," further displayed the pipes of Jackie & Gloria, whose entire professional performance career had been with Jerry Garcia. One of the most celebrated covers of Garcia Band's later years was "Shining Star," originally by The Manhattans. The thirteen-minute dreamscape rendition at the Bradley Center is the epitomic spirit of Deadheads at their finest. Unconditional love is embraced through verse and music, moving blissfully through at their own pace.
Norton Buffalo's "Ain't No Bread in the Breadbox," proved to be another favorite of Jerry's later years. That evening's outstanding rendition was speedy and a jam-worthy display of a veteran band with a big range. The canonical spiritual "That Lucky Old Sun," sewed an unusual musical past between Seals and Garcia. They were from very different musical backgrounds but the spirituals were quintessential to both of their backbone. While initially it may prove cumbersome to some, that understated connection revealed the evening's most prevailing sentimental moments. The familiar chords of "Tangled Up In Blue" were the perfect follow-up to the former tune, a glimmer of hope looking toward the future. That ultimately optimistic outlook, shrouded within a world of troubles, bonded Jerry and his brother in music Bob Dylan. The climactic jam featured the wildest playing and heaviest crescendos of the entire performance. Indeed Jerry and his Magic Band had poured their hearts into the music that evening.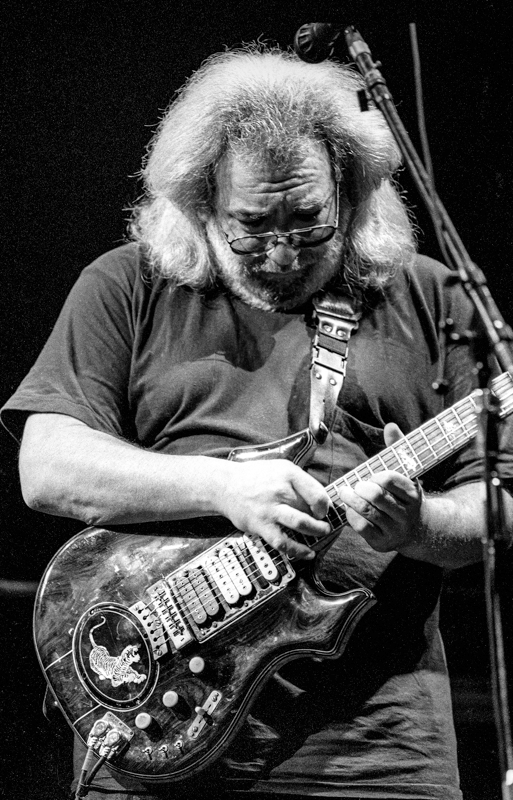 This recording, available to all on March 10th from Round Records, will likely reunite many Deadheads who witnessed this standout night from Fall 91' JGB tour with memories and feelings from long ago. It will be equally enjoyed by all fans of Garcia looking for an outstanding addition to their ever-growing collection.