Shout out to the Vibe Tribe out there for Dylan Muhlberg. This year I have the distinct pleasure of covering the 17th annual Gathering of the Vibes festival, which is celebrating its eighth year in Bridgeport, Connecticut. Bridgeport is a diverse city on the Connecticut shoreline off of the Long Island Sound. The venue, Seaside Park, has hosted the Gathering all these years and by all counts is an incredible site. Every year, attendees have the pleasure of camping off the ocean, enjoying the venue's two modestly sized stage (there is such thing as too big of a festival, The Gathering holds about 15K), an array of Dead-Family oriented vendors and activities. This year the Gathering is even hosting a separate "School of Rock" stage aimed toward the younger members of the Vibe Tribe. It's easy to see why people (such as myself) will travel halfway across the country to attend this festival.
If the Seaside Park venue wasn't enough to attract patrons, maybe the unmatched lineup of A-list performers from all across the map might have something to do with it. The festival has always been a top-draw for Dead-family and such bands, having brought in the past Phil Lesh, Bob Weir, Billy Kreutzmann, and Mickey Hart all with various projects along the way. This year and last year, in particular, spread the musical threshold of performers for the best possible results. Seeing Elvis Costello and Jane's Addiction at the Vibes last year was never something I expected out of a supposed "jam-band" festival. It seems important to promoter Ken Hays to diversify the lineup to his festival, keeping it fresh with different good vibes each season.
Of the two stages at the Vibes (aside from the kid's School of Rock stage) the GV stage is nestled by the shoreline while the larger main stage is just a short walk away. The festivities kick off Thursday afternoon with an impressive "warm-up" day. The GV stage opens it up with a set from Mike Miz, a guitar wiz who takes styles as diverse as slowhand electric blues to flat-picking acoustic guitar and weaves his own unique spin on Americana. Not to be missed if you are around. Other highlights from Thursday, also from the GV State is George Porter Jr's band the Runnin' Pardners. As a founding bass player of the Meters, Porter has been a treasured funk performer for decades. Following the main stage is Colorado's own Yonder Mountain String Band. Being the only grassy band on the bill will allow the boys to shape their set accordingly. Headlining the main stage is Dark Star Orchestra, the premier Grateful Dead tribute band that creates the sound of the band thoroughly and in an overtly geeky perfectionist manor. Anybody who has seen them perform knows exactly what I mean. After their four-hour slated headliner set, the first Vibes late-night performance will heat up with sets from Soulive and Lettuce as they treat the crowd to the "Royal Family Ball". A funky jazz-fusion time to be had by all.
Friday's bill could be the best of the weekend (at least for Deadheads). Grateful Dead Hour host David Gans will play GV Stage with his one-man show at 12:35 PM. 7 Walkers with Bill Kreutzmann, Porter Jr., and Papa Mali will heat up the main stage for a 2:45 PM performance. 7 Walkers in my opinion is Kreutzmann's best solo effort since his original band. To keep things exciting, Greyboy Allstars will follow on the main stage. Karl Denson, Robert Walter, enough said. The show I am undoubtedly most excited for this weekend is the special trio of Bob Weir, Bruce Hornsby, and Branford Marsalis. Marsalis and Hornsby were some of the best recurring "guest" musicians to ever play with the Grateful Dead. This is a two-off lineup only playing elsewise at All Good Music Festival, also this weekend. The headliner for Friday is Phil Lesh and Friends with unannounced Friends. I smell a Dead Family reunion. Stay tuned.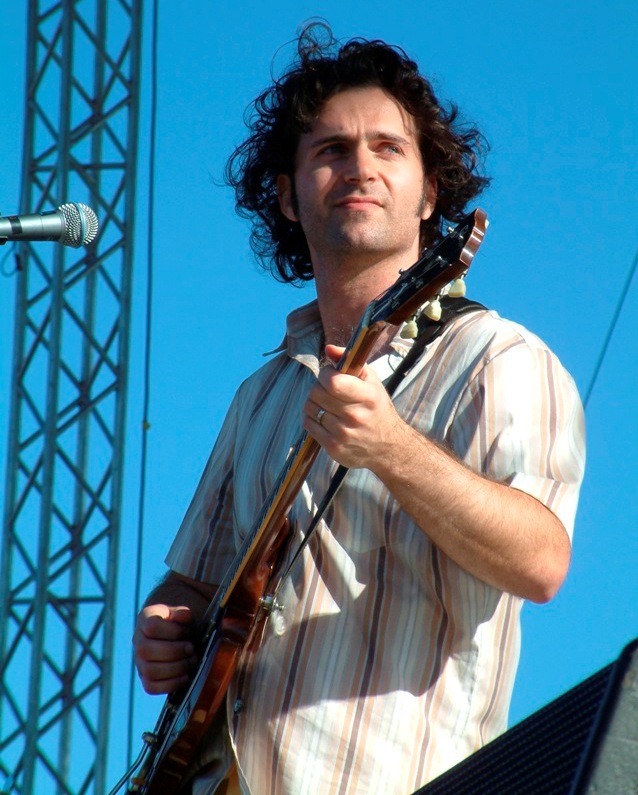 Saturday has an interesting bill since one of my favorites, Zappa Plays Zappa, seemingly a headlining act will be playing at 1PM on the main stage. I guess Dwezil was a good sport about it. Following is Bridgeport's own jam-band outfit Deep Banana Blackout. I've heard great things and can't wait to see what they're all about. Mickey Hart Band coming next will bring material from their acclaimed new album Mysterium Tremendum. There's no musical territory too outlandish for Hart, who has been more active than ever in musicology and performance schedule. Strangefolk will have their "reunion" this year at Vibes at the main stage, 7PM. Another one I have never seen but can't wait to check out. Headliners Primus and Sound Tribe Sector 9 will diversify the lineup even further. Being a huge Claypool fan, I cannot wait for them in particular.
Sunday's lineup features a Keller Williams solo-set (a festival staple) at 12:30 PM followed by beloved "old school" New York jam-band Max Creek, who have been regulars at the Vibes festival since the beginning. Long time Reggae outfit Steel Pulse will bring their unique sound to the main stage next. Another one on my list of bands to see. Closing the festival is The Avett Brothers, an acclaimed acoustic duo that have been growing in popularity steadily since their inception.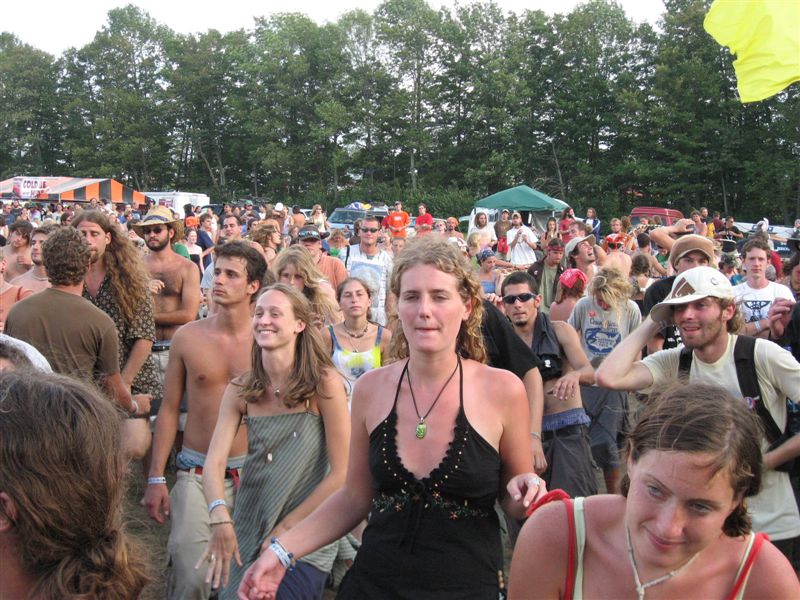 Basically what we have here is an extremely diverse lineup with Friday's focus being a Dead-Family reunion. Who knows what in store in terms of guest appearances and collaborations? Vibes has always fostered a playful and exploratory environment where collaborations that wouldn't normally happen do! Whether every band will play kosher to their own projects or branch outward with guest appearances will remain to be seen. Either way there's no way to go wrong with this festival. Stay tuned all weekend long for daily blog updates and tons of pictures of performers, vibe-tribe, and beyond. As always stay tuned to our Facebook page for the most up-to-date status. See you at the Vibes!