The Grateful Web's Sam Holloway had a chance to talk to Born in the Flood's bassist, Joseph Pope III, discussing the inaugural Mile Hi Music Festival, their new album, and what's next.
GW. How did you come to be involved with the Mile High Music fest?  What was your reaction when you realized that you were included in the lineup?
I REALLY HAVENT THE SLIGHTEST IDEA. I CAN ONLY IMAGINE IT HAD SOMETHING TO DO WITH OUR WONDERFUL MANAGER BARTON DAHL WITH MADISON HOUSE. WE WERE VERY EXCITED TO BE PLAYING WITH MUSICIANS WE GREW UP WITH, NOTABLY STEVE WINWOOD.
GW. Do you play at many (or any) of the big summer music festivals?  If so, how does playing a festival compare to playing a more typical indoor gig?
WE ARE WORKING ON A FEW OTHER FESTIVALS, GLASTONBURY, LOLLAPALOOZA, ROSKILDE, FUJIROCK, AND THE LOUISVILLE STREET FAIR IN LOUISVILLE, COLORADO.  PERSONALLY, I PREFER INDOOR SHOWS OVER OPEN-AIR SITUATIONS, BUT THE VIBE IS ALWAYS GREAT AT FESTIVALS.
GW. What's it feel like to be a part of the Mile High Music festival's inaugural year?  Do you anticipate this being a bigger deal simply because it's the first year?
I ANTICIPATE IT BEING A BIG DEAL.  WE LOVE TO REPRESENT DENVER ANYTIME WE CAN, AND I WOULD IMAGINE THIS FESTIVAL TO CONTINUE THROUGHOUT THE COMING YEARS.
GW.  Festival-goers love to see their favorite bands do something they've never done before.  Without giving anything away, have you got any surprises or twists in the works for your show?
CANNONS, MIMES.
GW. Denver residents know how vibrant their music scene is, but the rest of the world is a step or two behind. How do you think a large-scale event like Mile High will affect how Denver's music scene is viewed nationally?
I THINK DENVER'S MUSIC SCENE WILL CONTINUE ON THE SAME PATH IT'S BEEN ON FOR QUITE A FEW YEARS. WE HAVE BANDS LIKE THE FLOBOTS AND MEESE CLIMBING THE MAJOR CHARTS, BUT THE HEART OF THINGS IS THE SMALLER BANDS STILL IN THE TRENCHES LIKE: MONOFOG, WIDOWERS, AND BAD WEATHER CALIFORNIA.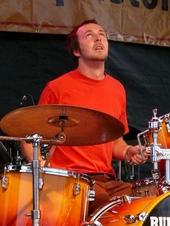 GW. I think it's cool that there are several Denver area bands on the lineup, and it seems like there is an enormous potential for these local bands to get noticed nationally. Do you think that's true and what could this mean for Denver's crowd of up-and-coming musicians?
I THINK ANY EXPOSURE TO THE INCREDIBLE MUSICIANS IN DENVER IS HELPFUL, BUT OVERALL THE CORE OF THIS SCENE IS THE COMMUNITY OF BANDS AND WRITERS WHO PUSH EACH OTHER THROUGH AND CONTINUE TO INFLUENCE EACH OTHER.
GW. Of all the Mile High performers, is there any particular act that you're going to be sure to see?
I'LL BE THERE TO CHEER ON THE FLOBOTS, BUT SPOON IS THE ACT I THINK EVERYONE SHOULD BE MOST EXCITED FOR. WE WERE ON THE BILL WITH THEM AT THE MONOLITH FESTIVAL AT RED ROCKS LAST YEAR, AND NATHANIEL STOOD NEXT TO WAYNE COYNE (FLAMING LIPS) AND WATCHED THEM FROM THE SIDE OF THE STAGE.
GW.  I hear that the band was originally formed in the tiny town of Hermann, Missouri.  How did the relocation to Denver occur, and what was the change like for the band?
WE MOVED WEST AS SOON AS I GOT OUT OF HIGH SCHOOL TO SPEND SOME TIME WORKING WITH A CHARITY ORGANIZATION OUT HERE. DENVER IS THE BIGGEST SMALL TOWN I CAN THINK OF- VERY CLEAN AND PROGRESSIVE, SO THE TRANSITION WAS PRETTY EASY TO MAKE.  WE FOUND A LOT MORE OPPOURTUNITY HERE TO MEET OTHER MUSICIANS AND PLAY-THERE ARE SOME INCREDIBLE CLUBS THAT HAVE REALLY FOSTERED THE SCENE LIKE THE HI-DIVE AND LARIMER LOUNGE.
GW.  Your latest album, "If This Thing Should Spill," is getting some pretty good reviews.  For you, what does a successful album look like, and do you consider "If This Thing…" to be a success?
I THINK JUST COMPLETING THE ALBUM MARKED ITS SUCCESS. IT WAS A LONG PROCESS AND IT HAS DONE A LOT OF GOOD FOR US, BUT ULTIMATLEY IT FREED US UP TO RECORD THE NEXT ONE WHICH WE ARE IN THE PROCESS OF DOING NOW. I HOPE IT GETS A CHANCE TO BE HEARD BY MORE FOLKS ACROSS THE COUNTRY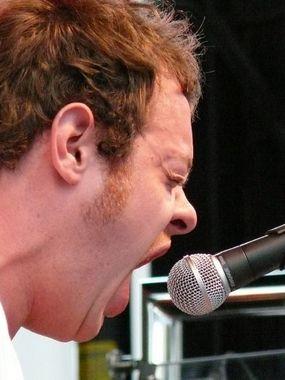 GW. You and Nathaniel will be hitting the road soon as an acoustic duo.  Have you ever done this before?  If this is a change from the ordinary, what sparked the decision, and what do you anticipate from the tour?
WE PLAYED A SHOW WITH YO LE TANGO AT SXSW THIS PAST MAY THAT WAS SET UP AS AN ACOUSTIC SHOW. BORN IN THE FLOOD HADN'T PREPARED AN ACOUSTIC SET, SO NATHANIEL AND I THREW TOGETHER A MIX OF FLOOD SONGS, THE WHEEL SONGS (NATHANIELS SOLO PROJET), JOSEPH POPE III SONGS, AND DUST ON THE BREAKERS SONGS (JOSEPH'S OTHER PROJECT) THE NICE THING ABOUT THIS COLABORATION IS WE GET A CHANCE TO INVOLVE ALL OF OUR WRITING AND MUSICAL PROJECTS INTO ONE AND DISPLAY THE BODY OF WORK THAT TRULY REFLECTS OUR LIVES AND RICH MUSICAL COMMUNITY WE ARE A PART OF.
GW. Are you working on anything new in the studio these days?  Anything big on the horizon?
THERE IS A BRAND NEW FLOOD ALBUM IN THE WORKS NOW, AND A WHEEL RECORD IS AWAITING RELEASE AS WE SPEAK. ALSO I AM WORKING ON A SOLO RELEASE AND DUST ON THE BREAKERS WILL BE IN THE STUDIO NEXT MONTH. SO…IF ALL GOES WELL, AS MANY AS FOUR RELEASES WILL BE DONE BEFORE SUMMERS END.