Grateful Web recently had a chat with Grammy Award-Winning Guitarist, Songwriter, and Producer Eric Krasno. Though his genre-bending guitar work with Lettuce and Soulive garnered widespread acclaim as a virtuosic talent, he is always anonymously working. In conversation with Dylan Muhlberg, Krasno opened up about his superlative debut solo album Blood From A Stone  (out July 8th) and talented new band, exciting upcoming records he produced, and his favorite artists classic and contemporary.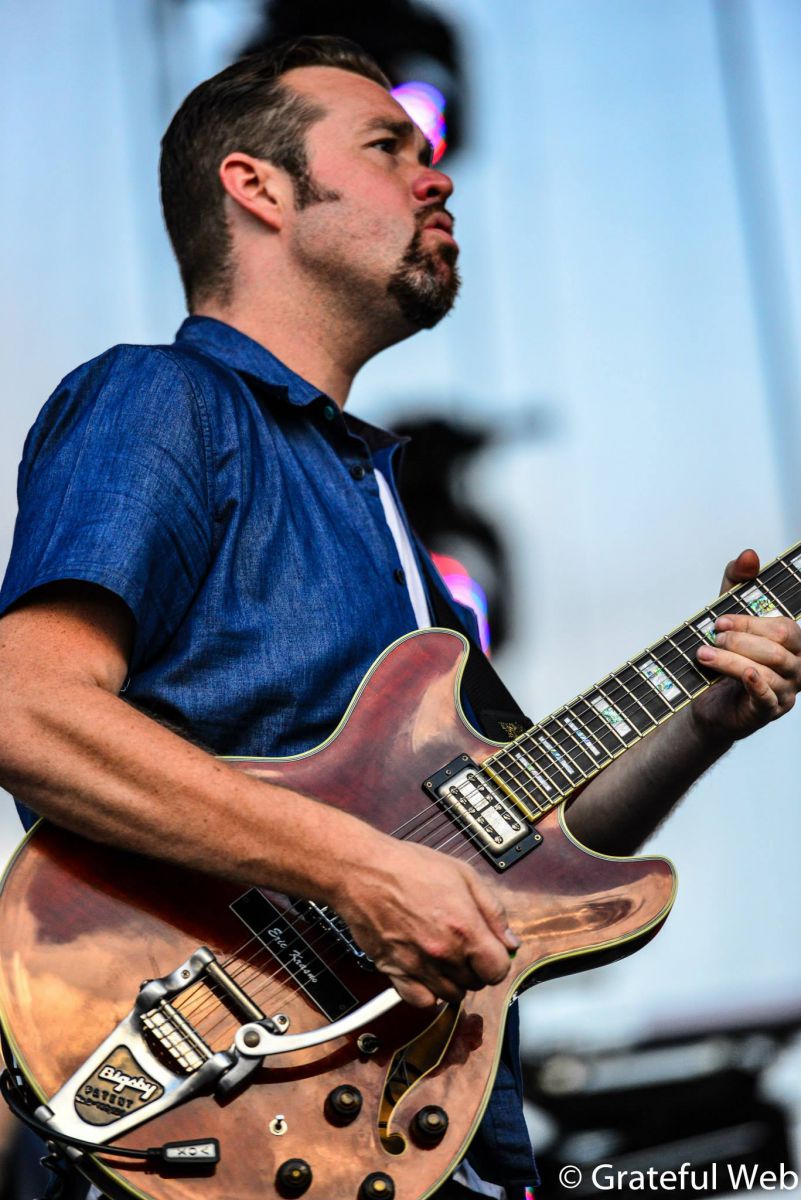 GW: Thanks for joining me Eric.
EK: Yeah. Thanks for having me.
GW: Of course. I'm a long time fan.
You've been long established as a solo player and producer in addition to the bands you cofounded. It seems like there's so much background that inspired Blood From A Stone. Why did you wait until 2016 to release a solo album?
EK: It seemed like the right time. I had been working on a lot of different projects. I actually started on the album in the end of 2012. That was when the concept came together but it took a long time for it all to come to fruition. I had to find the right time to break off and establish a new band. Once I decided I wanted to tour behind it I had to think about when I could actually do that between all of the other projects. I've been producing a lot of stuff over these past few years and also started my own label.
I'm kind of glad I took the time because I went back to remix and touch up a few tracks then added some new tracks. There were a lot of factors, even though I was antsy to get it out back in 2013, I'm glad it took a little bit longer.
GW: What you've got is a depth full album. It's not the looser jam stuff of your previous touring acts. This is heavily influenced by R&B and soul music.
And I loved hearing your voice on it. Anyone who's seen Lettuce and Soulive could attest to your vocal talents, but you've never recorded them until Blood From A Stone. Can you talk about your decision to sing on these songs?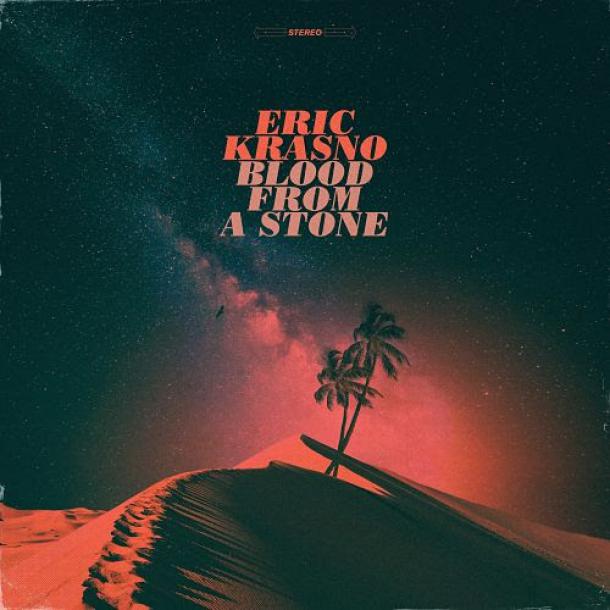 EK: Part of the reason I never recorded my vocals before is because I've always been in bands with great singers [laughs]. I've always been blessed to have Nigel Hall, back in the day Reggie Watts, Susan Tedeschi, or Aaron Neville most recently. I've always sung around those people and I've written a lot of songs over the years that have ended up on other people's records. I would always sing the demos. A lot of the time those artists would push me to sing on my own, they'd ask me why don't I sing it? And I would tell them one day, I'll put out my record. I needed to figure out what I could record, and then go out and perform.
I've had such an eclectic background. I've produced hip-hop, R&B, Rock, and pop records. I've been all over the place because I really like all of those styles. I knew that my record would have to find something cohesive and fit my vibe and vocal range. I'm still figuring out my vocal range in performing. That was a process and I wanted to do it right. I've always been in bands where I would share the lead and there would always be a consensus to it. It's a lot harder to go out on your own though I did have help on that. Dave Gutter, who co-wrote most of the album with me was a big part of it. He was lead singer of the group Rustic Overtones; he's a great songwriter who's worked with amazing artists over the years. When we first got together on this album I wasn't sure if I was going to sing these songs. The more we got into the project the more Dave encouraged me to sing the songs and further to take them on tour with a band. I owned it during that process which I again why taking a while longer was good.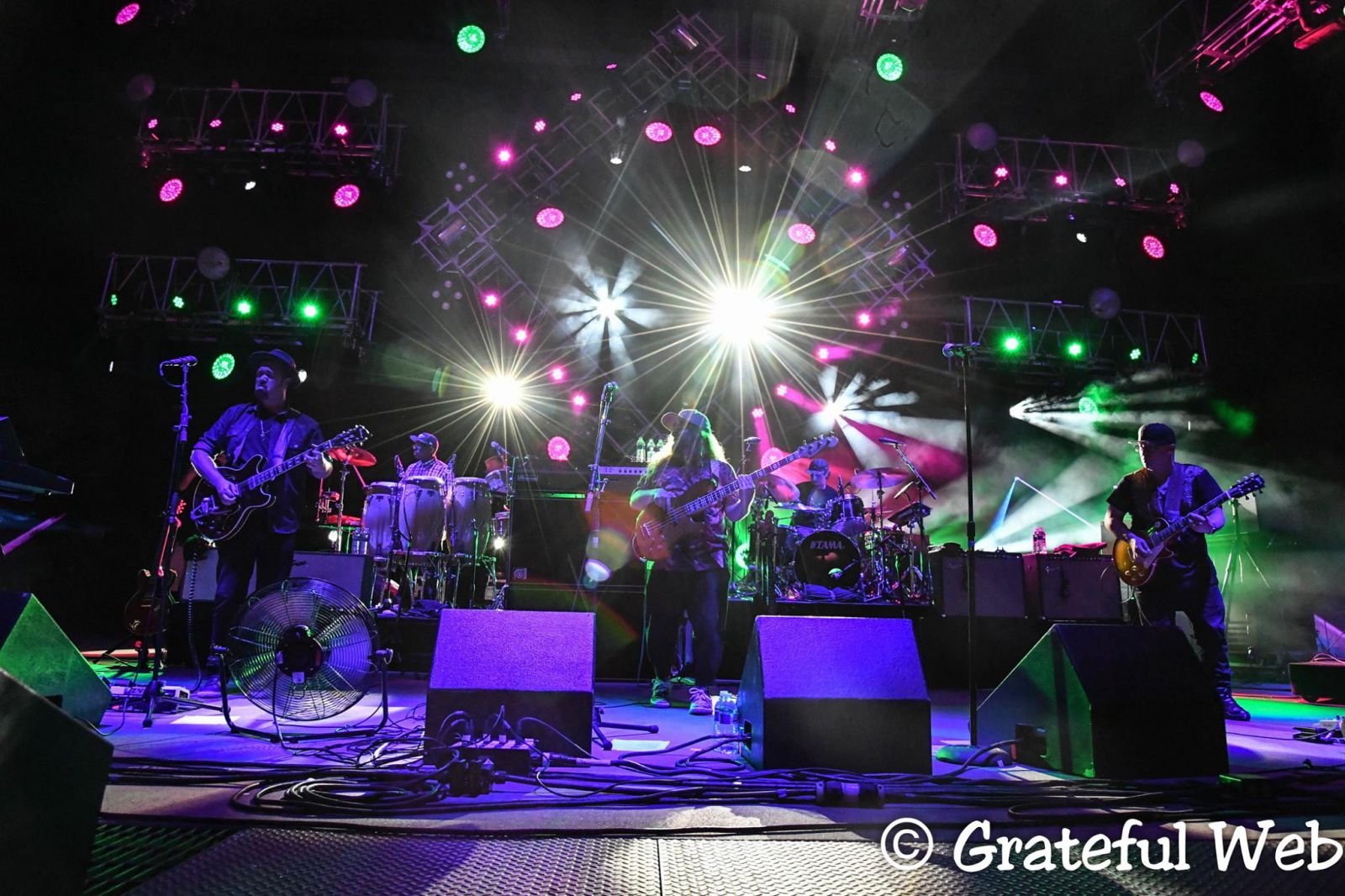 GW: Growing up what music surrounded you? What influenced your playing?
EK: I grew up in the suburbs of New York City in Fairfield County, Connecticut, which is not where you'd necessarily where you'd first think of diverse music [laughs]. It was really from my family. My grandfather was a musician. He played gypsy music, jazz, classical, he was a piano player and violinist. My father and brother both are musicians though neither are currently performing professionally. My uncle was in bands in the 1970s and is now a booking agent.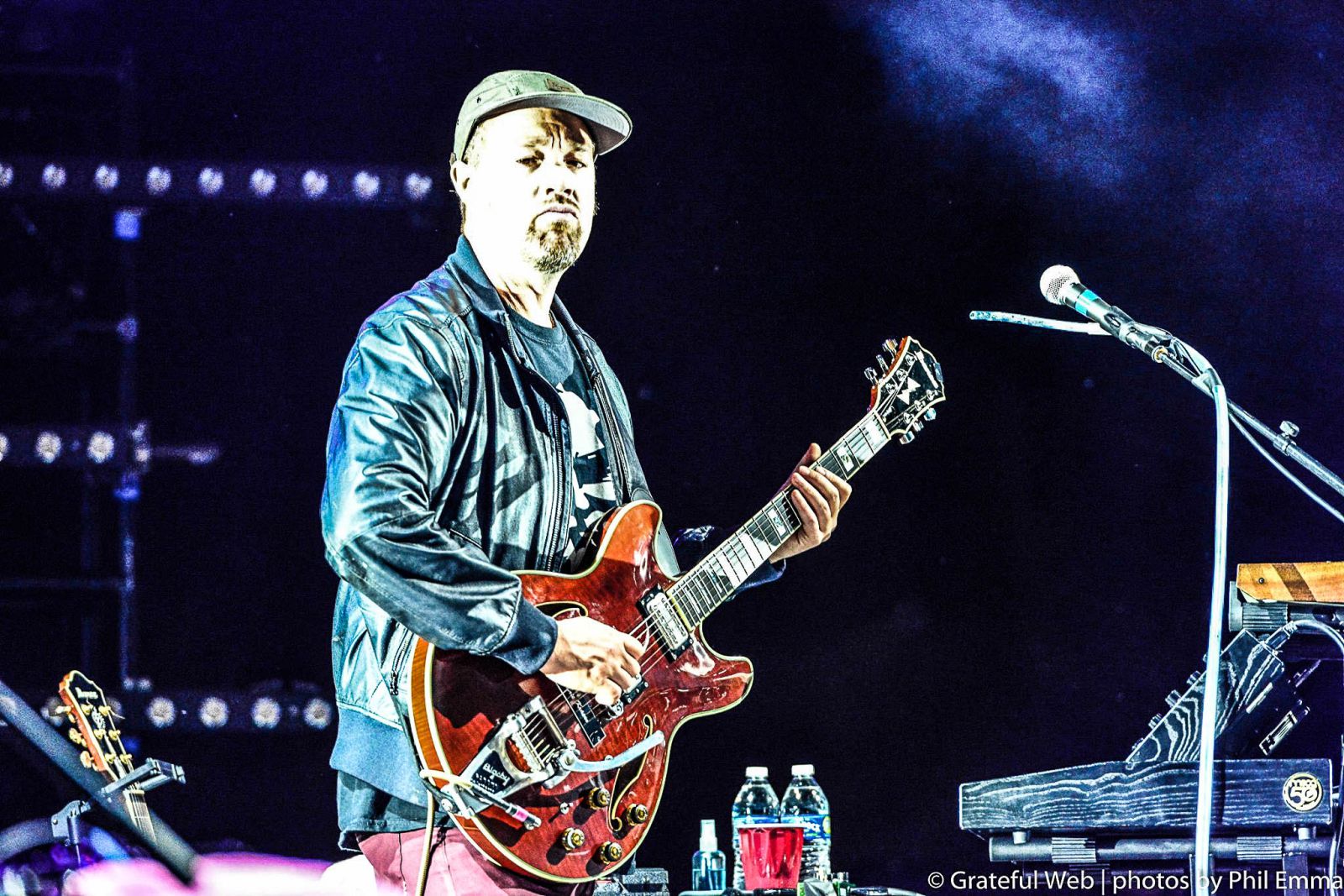 I had a lot of music around me and got to see a lot of music. My brother was a Deadhead and brought me to see the Dead when I was twelve years old. I had different influences, like when I found Led Zeppelin and [Jimi] Hendrix. That's when I started thinking I wanted to be a musician. My brother had a band that would practice in the basement and I wanted to go down to jam with them. They would tell me to go practice and when I got better that I could play with them. That was part of the inspiration. As far as records went, I had Steve Wonder in the house. My dad was a huge Beatles and Rolling Stones fans.
I found funk music on my own when I met the Lettuce guys but even previous to that. I listened to James Brown and Herbie Hancock and the funk era stuff. That flipped things on its head for me, combining that jazz and funk sound. I've also always been into songwriting and great songwriters, which is why I still love the Grateful Dead, in part for their improv and their vibes, but they also wrote some pretty incredible songs.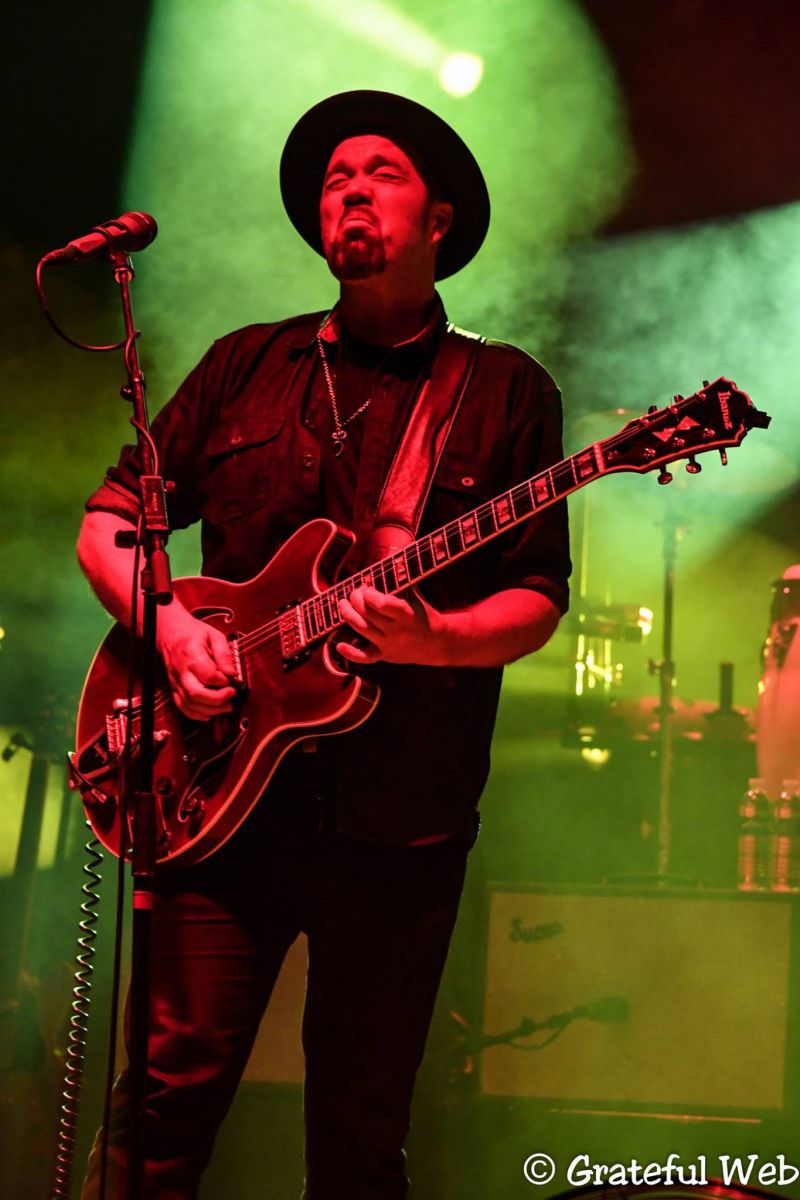 GW: You mentioned the Grateful Dead and I had to note that you've been part of some really standout performances with both Phil Lesh and Friends and Bill Kreutzmann's band Billy & The Kids. Has the Grateful Dead affected or changed your approach? Are there future foreseeable collaborations?
EK: Yes and yes. Absolutely. One of the great things is that I had taken some time off from Grateful Dead when I was heavily playing with both Soulive at Lettuce. But when I got the call to work with Phil it was so cool. I used to collect shows and have the tape case and collect the tapes. I was into finding the right shows and the right versions of each song. It was really exciting to me because a lot of that music was already engrained in my head. Going back to learn it on guitar was really fun. In more recent shows he's gotten me to sing on a bunch of tunes, which has been great training. All of their playing is so iconic. It's definitely helped my songwriting and approach to playing which will be more prevalent in Eric Krasno Band.
I am definitely going to continue collaborating. I know [Phil Lesh and Friends] and I have some shows in the fall at The Capitol Theatre in Port Chester, New York. There's talk of a bunch of other stuff that's not quite confirmed yet. I'll definitely be playing with those guys a lot more.
GW: I have listened repeatedly to Wanee Billy & The Kids show where you sat in which was some really inspired playing. Keep that up.
EK: Thanks man!
GW: Back to the current album, you've got this mighty backing band with everything from soaring B-3 organ to backing vocals, can you talk about the musicians and singers that helped out?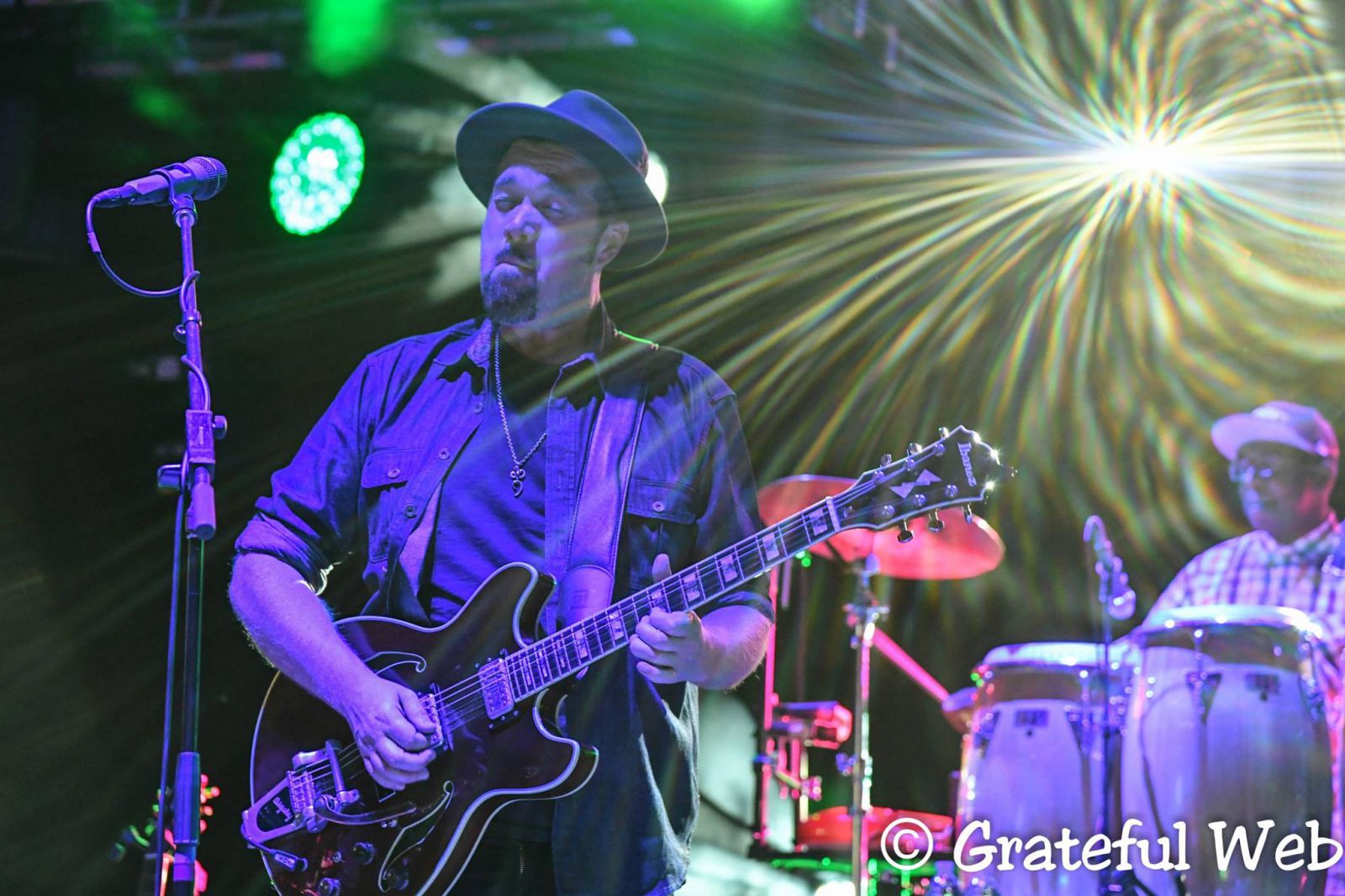 EK: Chris St. Hilaire from The London Souls plays drums on most of the tracks. Adam Dietch is on two of the tracks; Nigel Hall is on there. A lot of the additional tracking was done up in Maine with Dave Gutter and Ryan Zoidis from Rustic Overtones and Lettuce. They had this practice space that was this cool barn that we basically turned into a studio. Initially I went up there for some writing space and as things got going I called Chris the drummer and Stu Mahan who was also in The London Souls at the time and told them to come up.
As we were tracking the songs I was thinking of them kind of as demos and they ended being on the album because they were so great. We had minimal mikes; we borrowed a tape machine and some old gear, it was all just how we used the space. It was a really cool experience. We had background singers that lived up there in Portland. All these people that lived in that community and came out and they leant us their gear and amps and even a B3 organ. We put strings on the tracks with violin, viola and cellos. It was one of those things where it got around town that we were making this record and people started flowing through and helping us out which was really cool.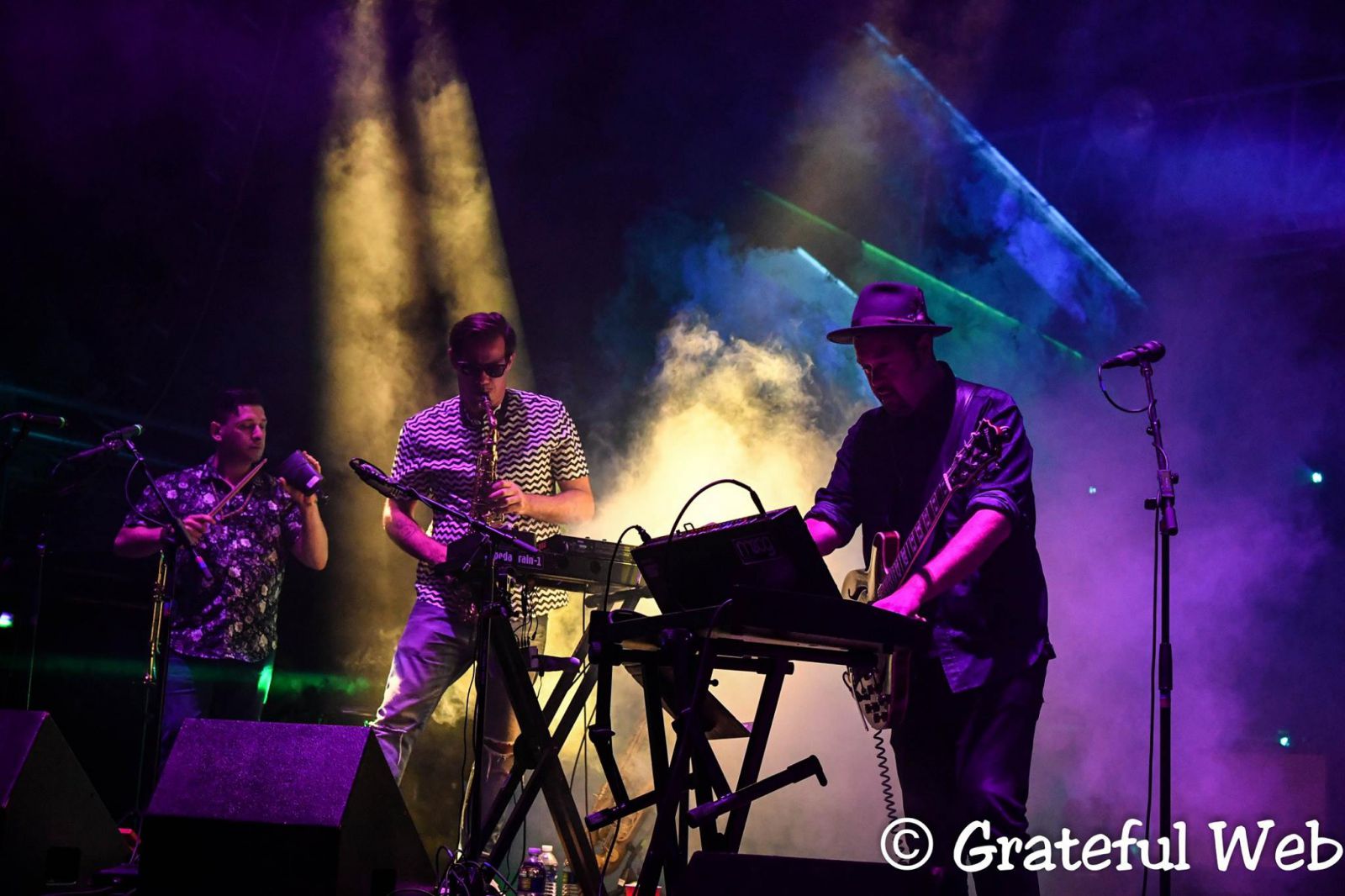 As for the live band, I've got some killer players. I've got Eric Kalb who was in [John] Scofield's band, The Dap Kings, and Deep Banana Blackout. We've got Alex Chakour who's played with Charles Bradley We've got Danny Mayer who's been around for a minute and also played with Allen Evans' band. Mary Corso is this amazing young soulful singer and Deshawn Alexander on organ and vocals. So we've a thick vocal thing happening with a lot of harmonies and trying to develop that.
GW: You have a strong guest co-lead guitar on the track "Curse Lifter." Derek Trucks has been a friend and occasional collaborator for a while but this was the first opportunity to feature him on your album. Can you talk about the experience of recording with Derek? Was it good to have a second guitarist?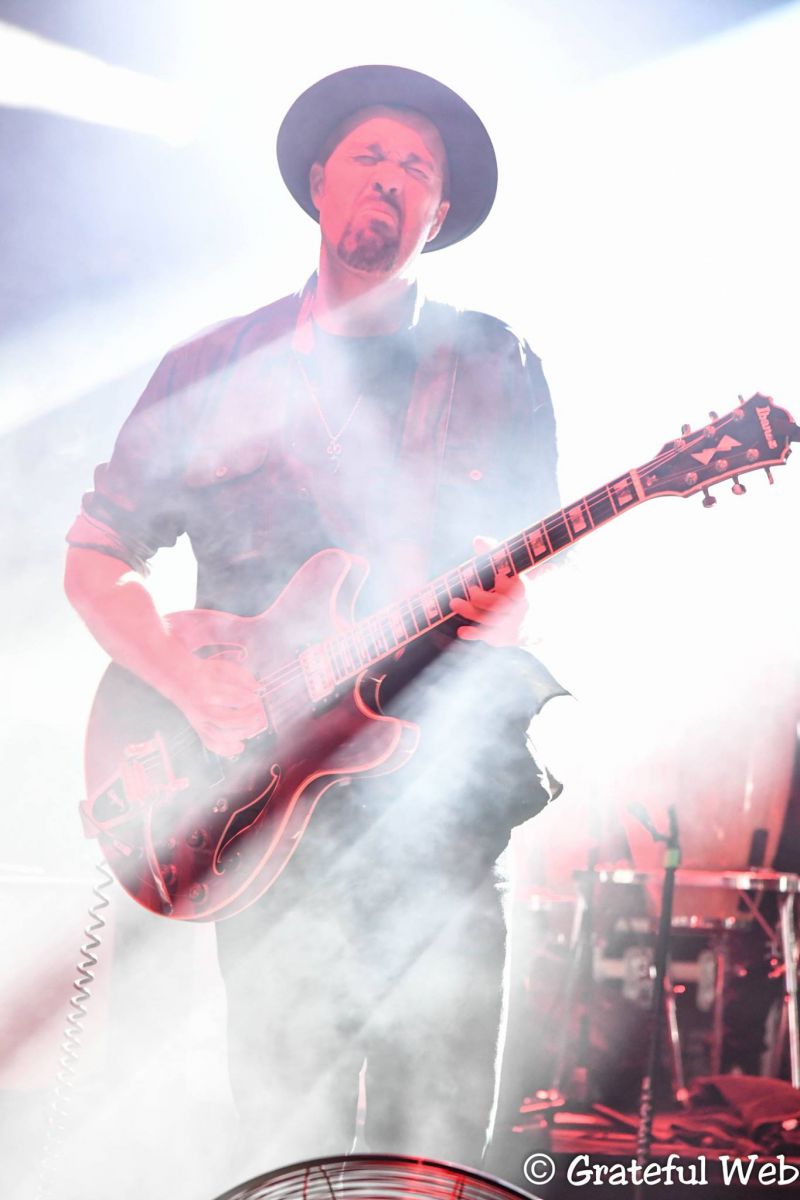 EK: Oh yeah. When I wrote that song and tracked it I filled in with the one guitar but from the beginning I wanted Derek on that track. From the first second we did it. It was kind of my ode to The Allman Brothers, Santana, and that era of guitar music in general. It was good timing considering The Allman Brothers were ending, so I kind of considered it the long lost Allman Brothers track [laughs]. It's got those beautiful harmony guitars and that's what I loved about that band. When I played that demo for him a long time ago he really wanted to do it. We weren't sure where it was going to end up, on either his or my recording, though I had a feeling it would end up on mine.
The last time Lettuce played in Florida I stayed down there a few extra days to work with him on his record. Then the last day I reminded him about the song and told him I really wanted to record it with him. My flight was in the morning so we got up early that morning and met at his little studio in his backyard. We just plugged in and took a few passes as it. We basically had the band track playing, with the two of us in a room and a couple of amps, just live with mics on them. I showed him the guitar parts and we took a few passes at it. Everything he plays is great, for him even the first take would have been fine. [laughs].
GW: The Allmans ended things when they collectively felt it was time. It's good to have musicians continuing in that spirit. The track also reminded me of Derek Trucks Band back in the day.
EK: Absolutely.
GW: So you're out on the road with Eric Krasno Band frequently throughout the summer and fall. How do you see yourself allocating your time for future tours regarding your participation in Soulive or Lettuce?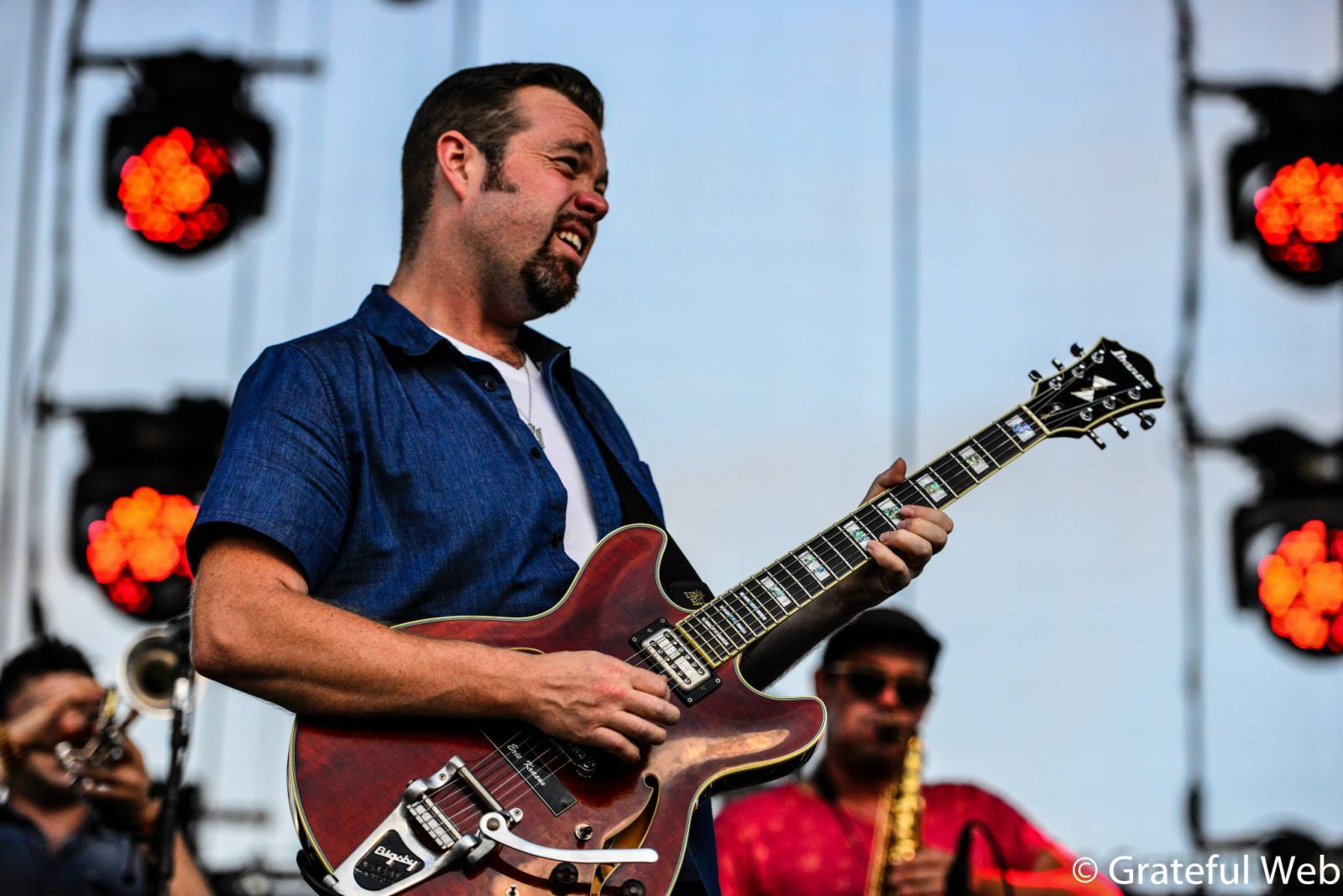 EK: I don't really tour with Lettuce as much anymore. I'll pop in for certain shows but they're off and running on their own. We're still planning on doing Soulive shows. I don't know if we'll do major six month tours or anything. I'm trying to balance between producing records. I want to pursue my band and touring behind this record. We're going to take Eric Krasno Band out in the fall and see what we can do with it, see how people respond. But we'll definitely be doing some Soulive stuff. We have a new record that's almost finished that we made with Pretty Lights that we'll likely be releasing next year and along with that will be a Soulive tour. It's a balancing act.
I'm probably going to do a little less of those super jams that I was doing heavily last year. It's not that I don't love doing it, it's just very time consuming. It's a lot of planning and rehearsing for just one show. I'll probably focus more on my own projects. I'm also producing. I'm working with the London Souls right now, and with an artist named Alan Stone, which is awesome. Aaron Neville's record comes out this summer that I'm really excited for people to hear that. I produced The Motet's record that's coming out soon. This is partly why it's great timing for [Eric Krasno Band] because all of these records that I worked on last year are coming out soon. It's given me a window to work with my own band and put effort into touring and rehearsing.

It's been such an inspiring couple of weeks as far as music goes for me. I saw Tame Impala and it was maybe one of the best shows I've ever seen. It makes me want to push my band to its biggest possible limits. I'm excited to see this band evolve and put some production behind it. I was so blown away by their production. I saw Kamasi Washington the next day, which was also amazing. So I'm feeling really inspired right now. I'd say a few years ago I was that guy saying there isn't any good music anymore [laughs], and I'm feeling a little more positive right now. There's a lot of great music coming out right now; like Anderson Paak, or the new Kaytranada album. It's stuff from a lot of different genres that is pushing the envelope without huge major label support. I think it's a good time for music right now.