When it comes to modern day interpretations of the American Songbook that is Grateful Dead, Joe Russo's Almost Dead is causally setting the bar. With an illustrious thirty years of Dead tunes to choose from, former Furthur drummer Joe Russo and his grateful gang of east coast friends are reinvigorating songs and arrangements that have been played to a pulp. At a time where Deadhead fervor is reaching peaks in anticipation of the fiftieth anniversary "Fare The Well" shows in Chicago, Joe Russo's Almost Dead is soaking up the added attention and reveling in it. Russo recently called the Grateful Web's John Schumm prior to a near-two year anniversary show at Pete Shapiro's Brooklyn Bowl. In a wide ranging conversation touching on the bands'  unexpected and organic growth, the number of new shows in a variety of markets and how much fun he's having playing these songs and improvising with his longtime friends, the always humble drummer sounds right at home and energized for a multi-project filled 2015.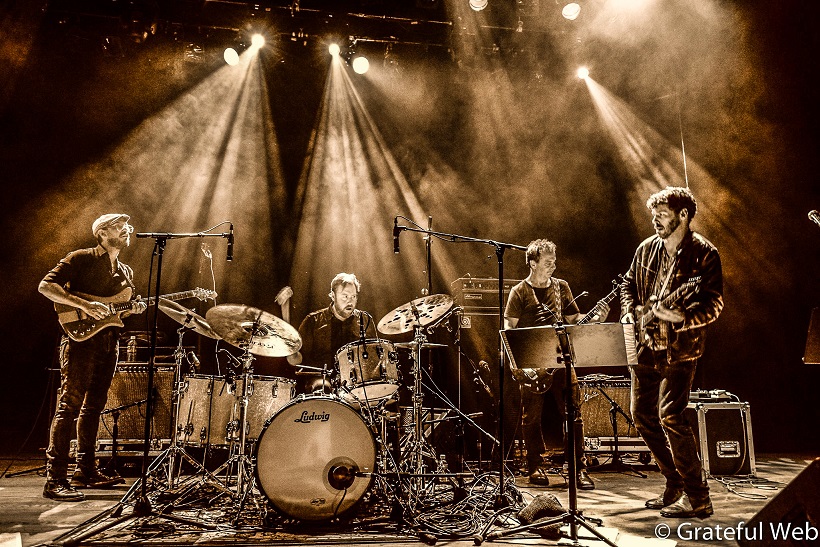 GW: Thanks for joining me, I'm John Schumm with the Grateful Web. I know you've got a show tonight, so I'll try not to wear you out before the gig.
JR: I'm good!
GW: So how's everything going?
JR: Everything's fantastic, couldn't be better. We've got two sold out shows tonight and tomorrow here on our old stomping grounds, kind of where this thing started.
GW: I was actually going to mention that: you guys actually started almost two years to the day at the Brooklyn Bowl, right?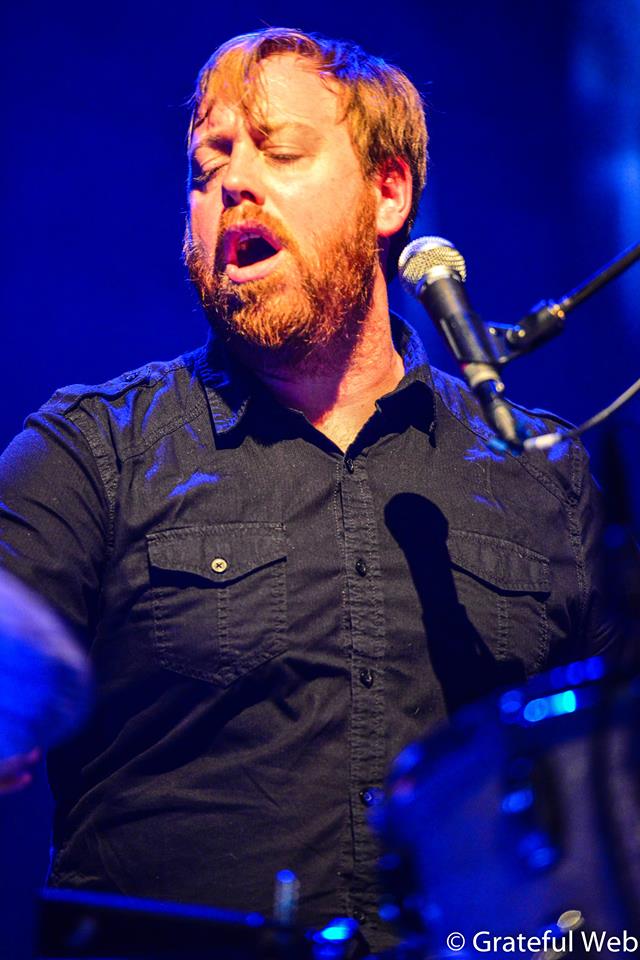 JR: Yes, for the party we're playing tonight, The Freaks Ball, which is something most of us have been doing for years and years now, in one form or another. Basically, two years ago the idea was floated to put together this thing where we do some Dead stuff. This was when Furthur was still playing. So it was a little weird, but I was like, 'ahh you know if you play nobody is going to know about it.'  So I enlisted my Bustle [in Your Hedgerow] bandmates and then Tommy Hamilton from American Babies to do what we kind of thought would be this one off gig. Since then, it's kind of taken on a life of its own. We really had no intentions of this becoming anything other than a one-time thing, so it's pretty amazing that we're here two years later doing this as a real thing now; something that was never planned on. But we're certainly having a blast.
GW: It's pretty cool that it worked out like that, seeing how it's going now. You were saying how you enlisted those guys to join you, as far as Scott, Tom, Dave and Marco. You had become pretty familiar with the Grateful Dead songbook through playing with Furthur, but how well did they know the songs when you first got together for that show?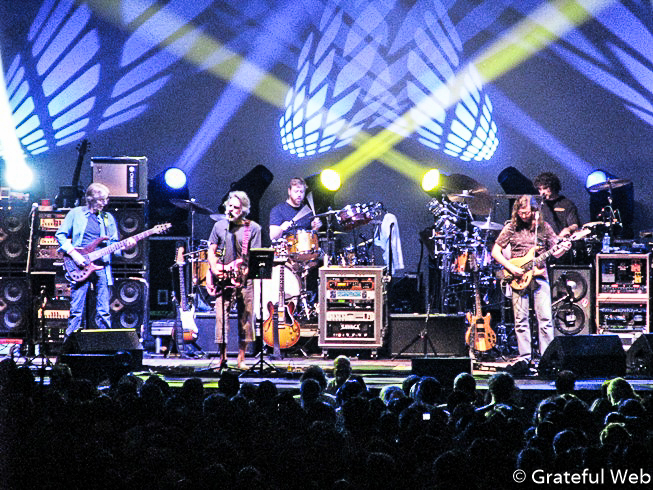 JR: [Laughter] As well as I did when I got the call for Furthur.  Not too much. It's been fun for me to see these guys going through the same thing that I went through. It's a massive collection of material, and most of it, undiscovered to the casual listener. Other than Tommy, I don't think any of us, including myself prior to my involvement in Furthur, had gone much deeper than the casual listen. So it's fun for me to see them having the same moments of discovery with the songbook and digging into the stuff that they didn't really know was available.  They're all doing such an incredible job with it.
GW: That goes with the improvising aspect being such a storied part of the Dead. Learning the songs, coming up with what to play and discovering them, like you said, it fits right into that mold.
JR: It's been great. You know, it's funny. The improv is the easy part for us. We've all been improvising together since we were literally kids, at least late teens or early twenties. It's been so fun getting these songs together and learning the material as a group; working on the the vocals and all that stuff.  Then, we have the luxury of the improv being a piece of cake, you know. It's been really fun to have this songbook as springboard for improvisation. Again, we've all done improvisational music together, but to have a whole new songbook, and a new bit of language to speak within our natural ways of improvising, has been really gratifying. As a group of friends that have been playing with each other for so long, to add more information to our vocabulary, and then to interject our vocabulary into the songbook has also been very gratifying for us.
GW: I know for the fans, as far as you guys putting your own twist on it, it's a breath of fresh air. A lot of the bands that play Grateful Dead are straight-ahead tribute acts, but you guys have really taken it with your own styles, and kind of made it your own thing.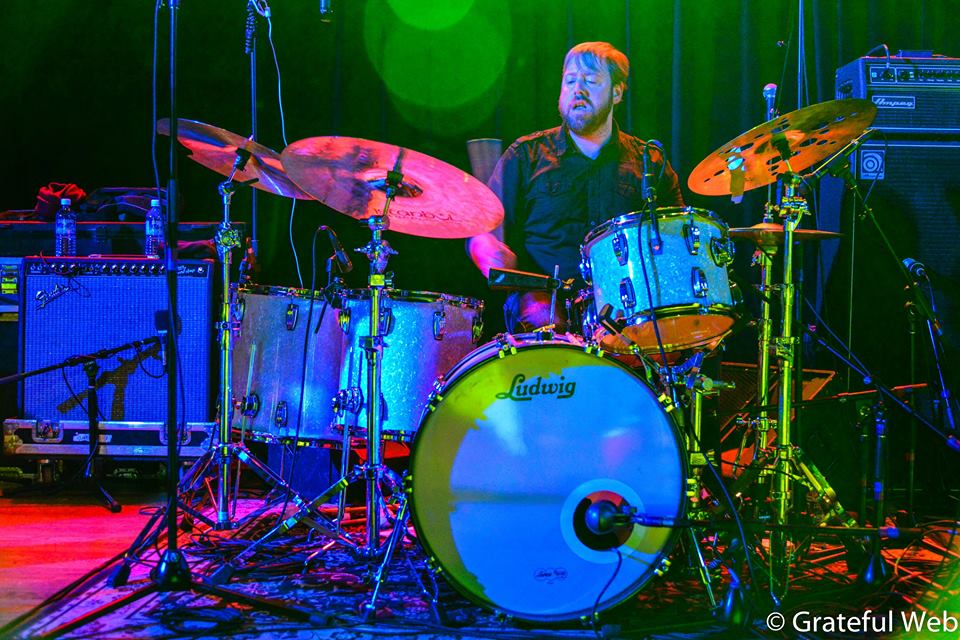 JR: I've said this before: the actual Grateful Dead cover bands, the ones that pay tribute to each note and all of that, they've got a hard gig. It's way harder than what we do. We can loosely interpret and then go nuts with it. It's an incredible songbook, and the thing that I keep coming back to is to be able to share this experience that I've been so fortunate to have through Furthur, with all of my friends. And to maybe shine a light on how talented these guys are.  I'm really excited that more people are starting to discover Tommy and Scott and Dave and Marco's projects.
GW: It's like a springboard, as you said.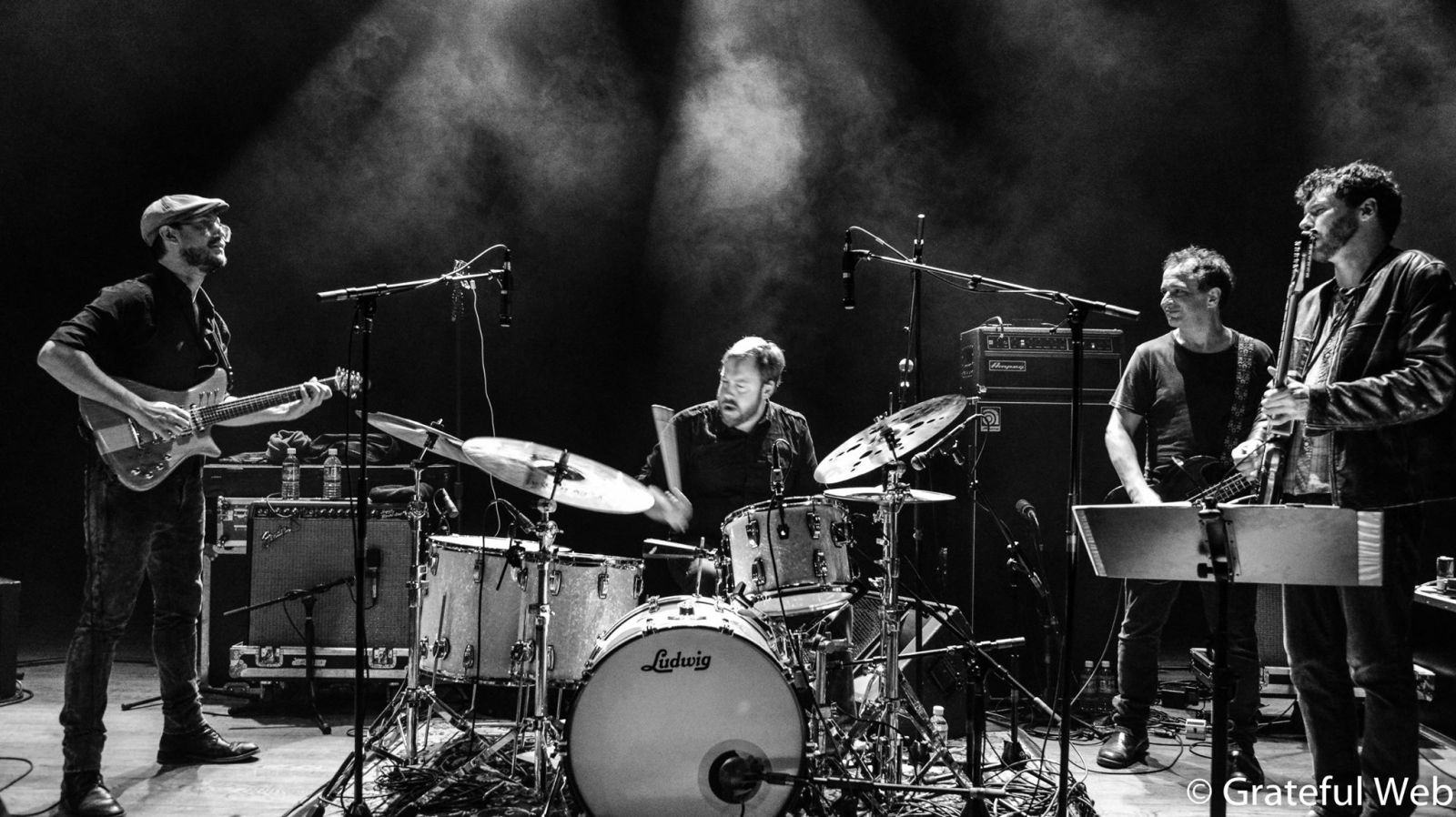 JR: Absolutely. You can't really ask for a better scenario. We get to play these amazing songs and have fun onstage together, and hopefully open people's ears up to some musicians they weren't aware of before. That's what happened with me. The Furthur gig certainly added my name to a bigger populace and I'm really happy to start seeing that happen for my band mates.
GW: Out of curiosity, I know you played with Phil [Lesh] over the New Year. How do they [Bobby and Phil] feel about you having a band that plays all Grateful Dead stuff?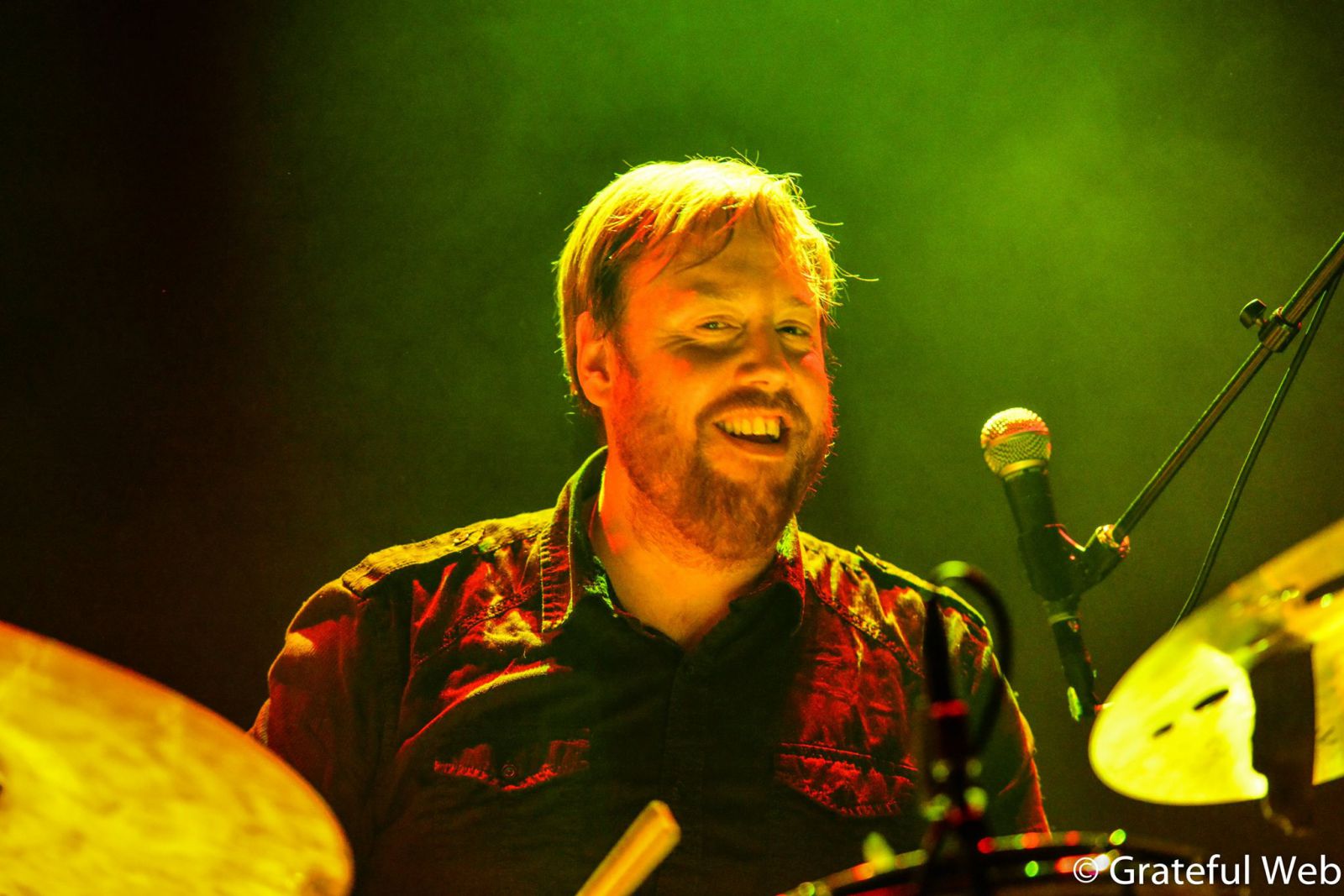 JR: [Laughter] I think it's cool. I think because it wasn't an intentional thing. Honestly, by the time it started becoming more of a thing, Furthur was done. I think that the fact that Phil joined us on NYE in our band, or his band, whatever you want to say, was the green light. It was such an honor; such a treat looking across the stage seeing Phil, and then seeing my best friends, all culminating in one thing. It was pretty amazing. So yeah, we're just very, very thankful for the things that have been happening.
GW: It seems like you guys have been adding quite a few more dates to the calendar here in 2015. You've got an east coast run coming up in Boston, Burlington, Portland, Maine and Providence, Rhode Island before heading out to Denver and Boulder, Colorado. You guys were just out here in October, I think, right?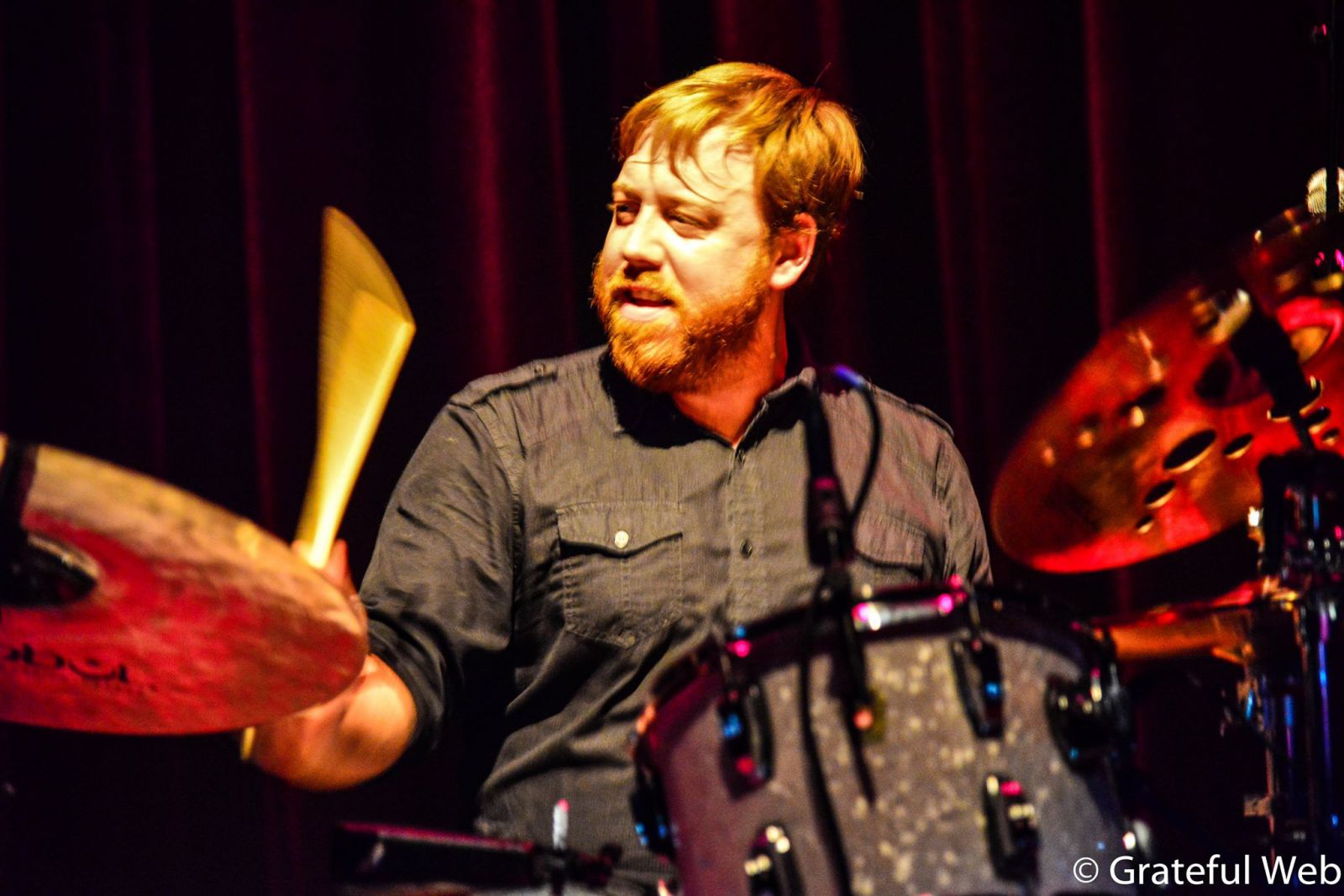 JR: Yeah, you know I kind of think that was the thing that made us decide to do this for a little while. We had such an amazing time in Colorado, and I still think that night at The Ogden [Theatre], was one of the more special nights I've had playing this music with anybody. The crowd was absolutely incredible.  I just had such joy playing with our band that night. It was an incredible culmination, you know, of one of the best crowds I've ever played for in general. It was such a special night for all of us.  I think we kind of walked away from that night going, 'shit, maybe we should do this some more.' We're really looking forward to coming back. Colorado is such a special place for all of us individually and in all of the groups we've played in. It always holds a special place in everybody's hearts.  I couldn't be more excited to come back.
GW: And I know everybody is excited to have you guys back. The crowds are always so receptive to any type of music here. Especially you guys. You've generated quite a buzz around town. People are pretty excited for you to come back
JR: That's great to hear, we're really psyched. Really pumped for that.
GW: You were mentioning something in the Midwest. I noticed you were added to the High Sierra bill, out west over July Fourth weekend.
JR: We're doing that, and just today, tickets went on sale for Minneapolis, Milwaukee, Chicago and St. Louis. We're finally hitting Philly, which I'm excited about, and going back to Chicago.  I think we have a nice little plan for the year. 
GW: It's good to hear that everybody's welcoming you guys with such open arms. I know I've heard some friends in California say they're anxious for you guys to get out there.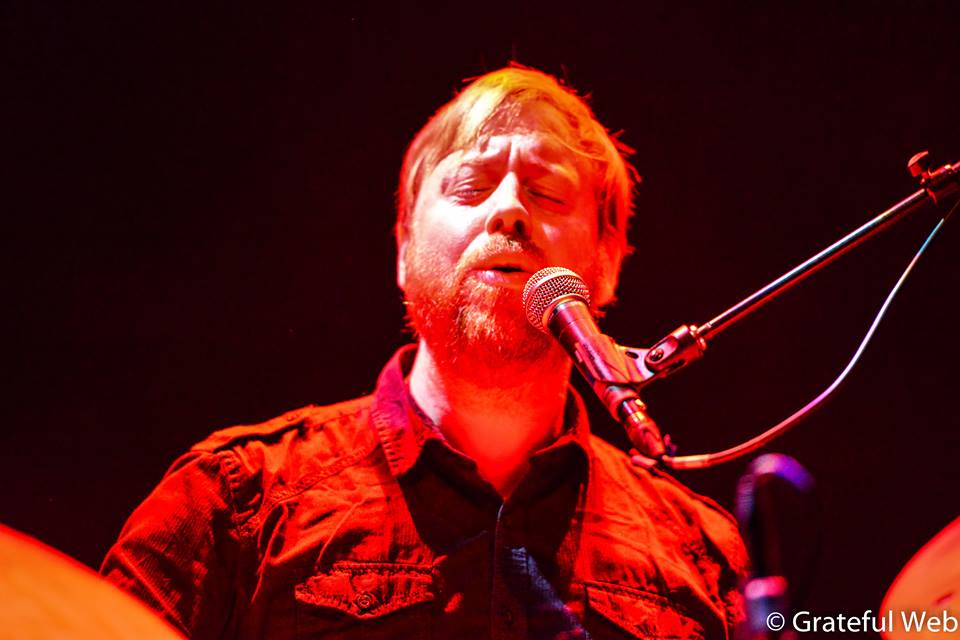 JR: We're working on it. High Sierra is going to be the next thing we do out there, for sure, but again, seeing how this is something that wasn't meant to be, we're trying to figure it all out. Trying to gauge how much of this thing to do, and when to do it and where to do it. We certainly want our main projects to be all of our focus, but if we can pepper in a chunk of Almost Dead dates for this year we will.  If we're having fun and people want to come see it, we're the luckiest guys in the world. We're trying to ride that line of keeping it special for us and everybody else but trying to go to the markets that people have been asking us to go to.  We're all really excited. It's just fun. And we as friends haven't been able to tour like this in so long. We've all been in so many bands together.  Scott, Dave and I were in the Gene Ween Band. Scott's band RANA would tour with The Duo, Marco and I. Scott and I were both in American Babies with Tommy. So we all have such a history together and everybody has kind of gone their own way. This thing gives us an excuse for the five of us to hit the road together again. That's huge part of the excitement for us, to be honest.
GW: It doesn't get much better than that.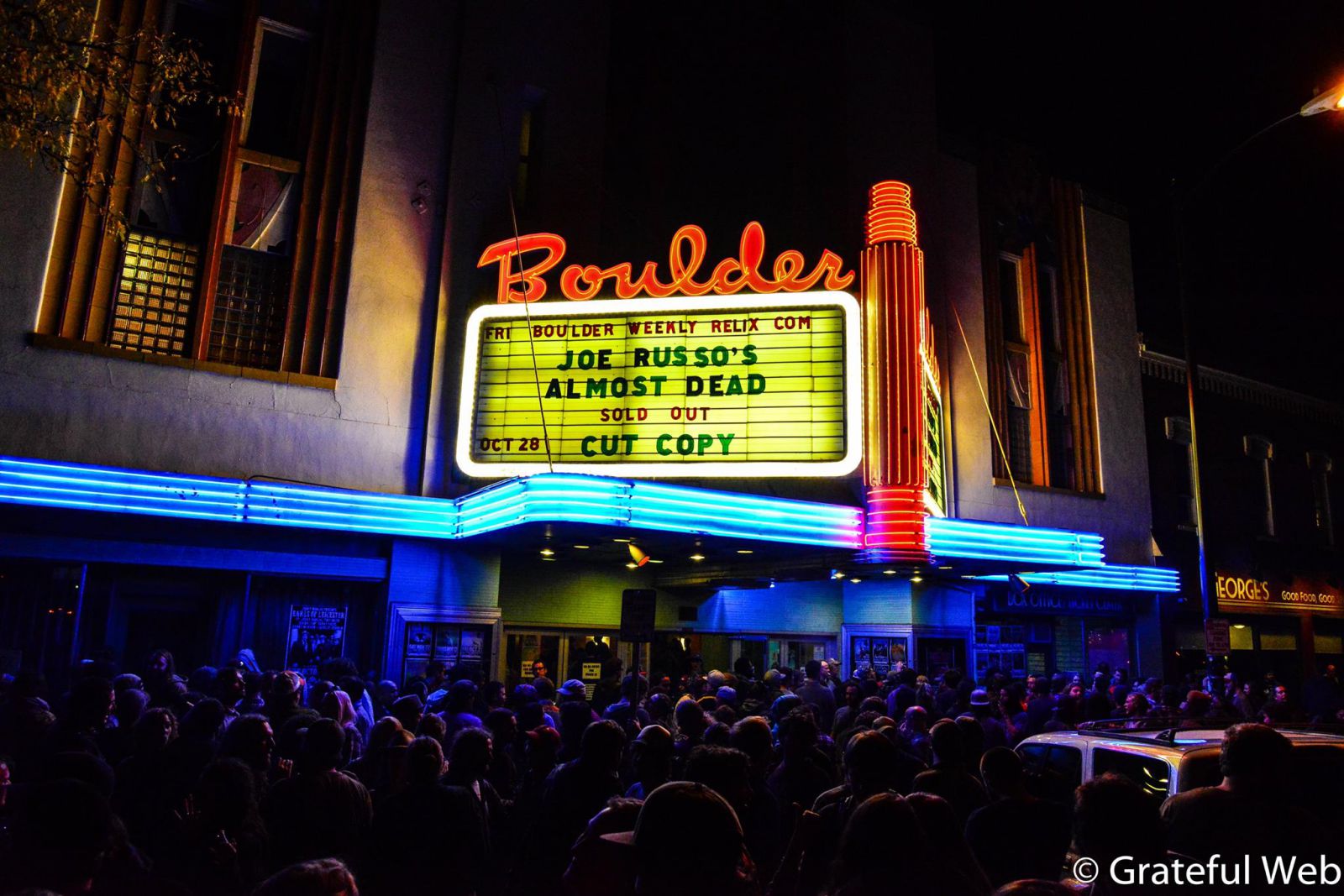 JR: It really doesn't. When we step back and think about it, it's a perfect storm of everything you could ever hope for: a great songbook and you get to play with your friends.  I can't think of a more perfect scenario. So we're very thankful that this is happening and we certainly don't take it for granted.  
GW: You were mentioning some of the other projects and bands you guys have been a part of. What do you have planned outside of Joe Russo's Almost Dead this coming year?
JR: A bunch. I'm finishing up recording my own record in March, which I'm really excited about. I built a studio last year and I've been working on a record there off and on between tours for the last year. So I'm going up to Woodstck to record it at the IsOkOn with an incredible engineer, Dan Goodwin. My friend Josh Kaufman (Yellowbirds, Josh Ritter) is going to produce it and our good friend Stuart Bogie (Superhuman Happiness, Antibalas, Arcade Fire) is going to handle all the horn arrangements etc. We're going to take these songs I've been working on and finish them up. Hopefully I'll put that out before the end of the year. I'm also starting a new group with my friends Eric Deutsch and Jon Shaw.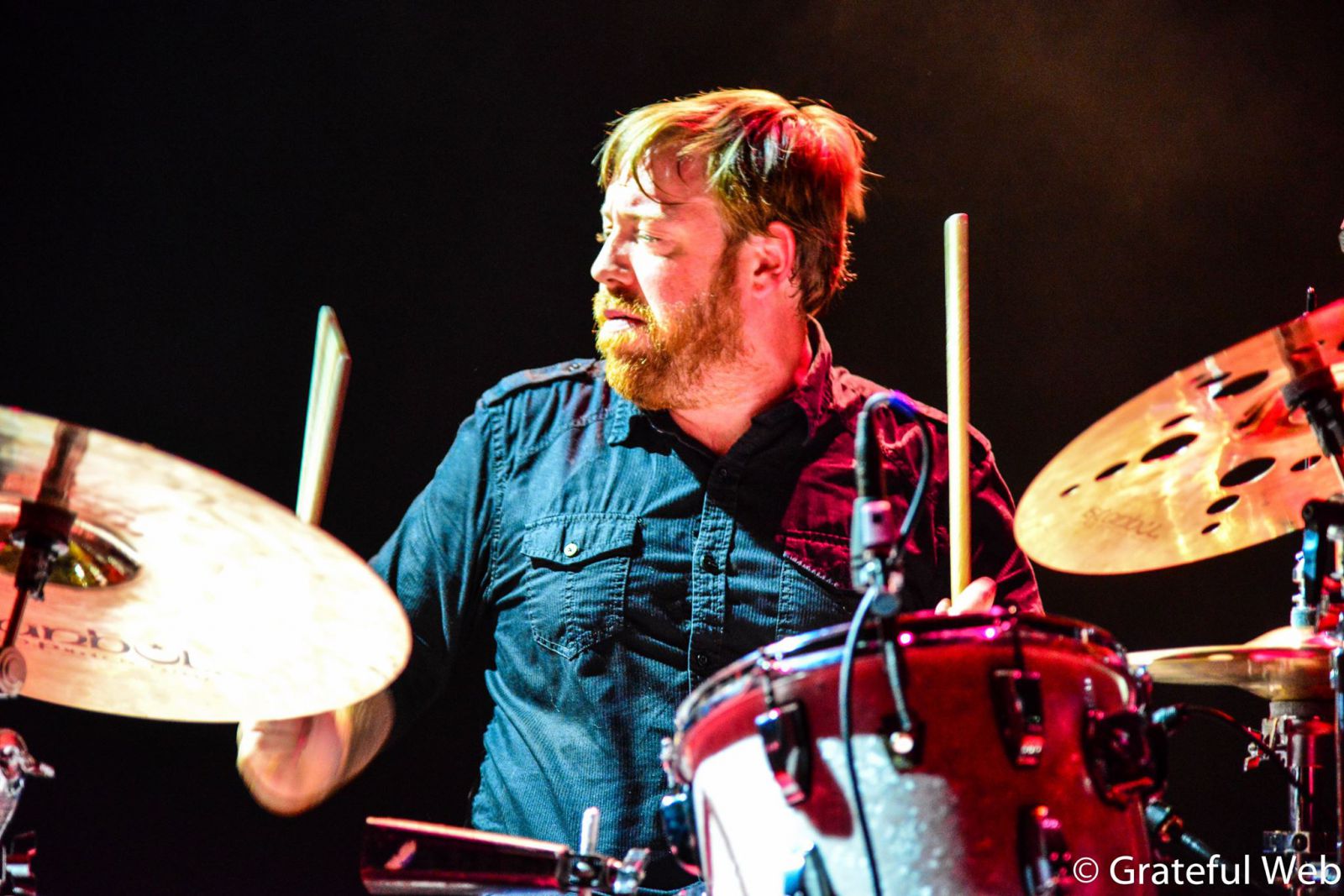 GW: Oh, cool.
JR: Yeah, Jon and I played in Cass McCombs Band. He's an incredible bass player/multi instrumentalist and one of my closest friends.  I'm looking forward to playing some more improv music with him and Erik Deutsh, who's a piano genius from a group I used to play with called Fat Mama back in Colorado in the nineties. We've been talking about doing a project forever, so that's going to be fun, and that's called "Hawaii. " Other than that, I'm hoping to do some more recording and touring with Cass McCombs. Trying to work on the new Sphongle record and hopefully get the Shpongle Live Band back out again. Also, Simon Posford and I have spoken for years about starting a new project together and I think 2015 will be the year.
My big thing for the year is to play more locally and to make as many records as possible. I've been so eager to just pump out all of these things that I've wanted to work on for so long, but my schedule has been so insane. Between the Furthur stuff and the Phil stuff, and then I was touring with Cass and Shpongle for awhile, I was able to eek out a couple records here and there, but I feel like this year I can finally concentrate on my personal projects that I've been trying to find that window to do. Balancing the touring and then a normal home life and then all of the stuff you want to do can be difficult, so I'm really looking forward to that. And then hopefully talk Benevento into doing a Duo show eventually.
GW: Nice.
JR: I'm really excited about this year. Lots of information I want to pump out there via a lot of new music and then have that balance with this thing [Almost Dead]. I think it's a lot easier to balance this sort of project than Furthur, which was such a big machine of sorts; it was hard to navigate any free time. You know, I'm not complaining (laughs), it was such an incredible gig, but schedule wise it was certainly more demanding. I get to set my schedule this year, so I'm really excited about that.
GW: Well it sounds like 2015 could not only be the Grateful Dead's fiftieth anniversary, but the year of Joe Russo as well.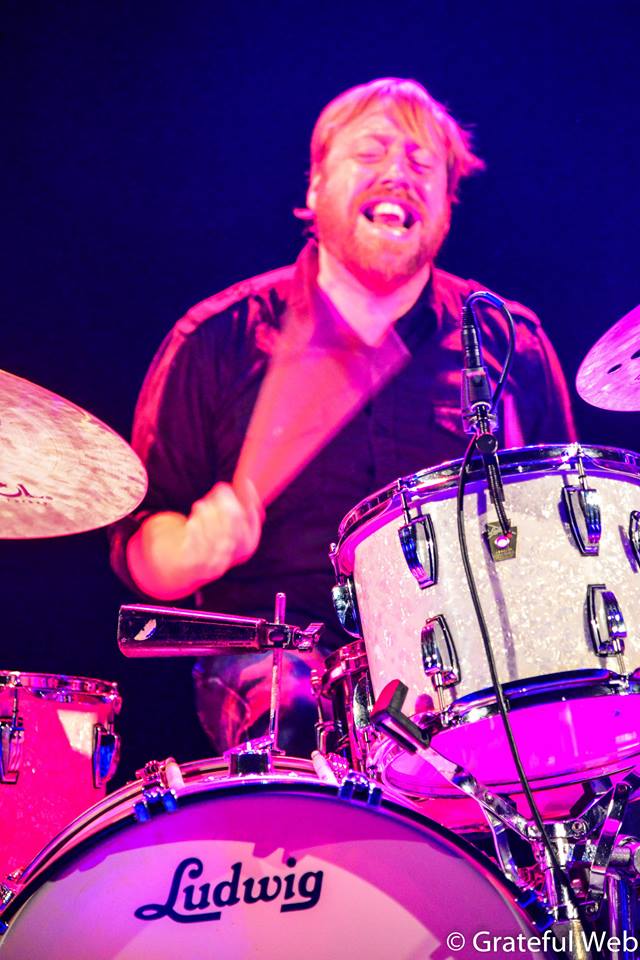 JR: [Laughs] I sure as hell hope so. Everything seems to be making sense to me right now in my world and my career and whatnot. Everything just feels very positive and I'm just really looking forward to exploring this year.
GW: Well that's about all I have for you…
JR: Woo [laughs]!
GW: I really appreciate it.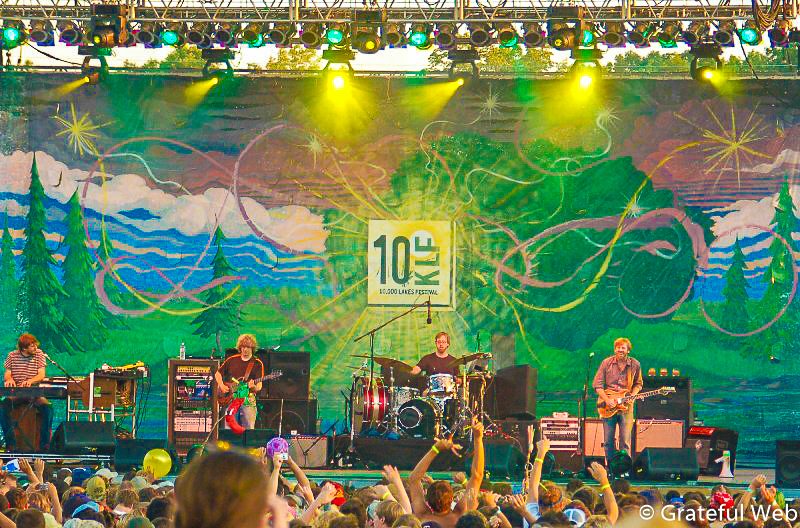 JR: Oh, thank you
GW: I really appreciate it.
JR: No problem, my pleasure and we'll see you in Colorado.