On Saturday, September 8th at 10am CT, Donley Auctions will host an auction of fascinating memorabilia from the Grateful Dead. Items include rare sketches by beloved guitarist Jerry Garcia, backstage passes, artwork from Stanley Mouse, and a whole lot more.
One of the biggest contributors to the auction is longtime Dead Family videographer Len Dell'Amico. The seasoned concert filmmaker had been a Deadhead since the early years and linked up with the band in 1980. His legendary video recordings of the band not only yielded remarkable films such as Dead Ahead, So Far, and their groundbreaking music videos for "Hell in a Bucket," and "Throwing Stones," but propelled the concert video medium years before the big screens of modern live events.
GW: When was your first Grateful Dead show? How did you become acquainted with the band?
LD: I first saw the Grateful Dead in Toronto in the summer of 1967, as a teenager. They were on a double bill with Jefferson Airplane, who at that very moment had a huge album (Surrealistic Pillow) and top-ten hits blaring from every radio (Somebody to Love, White Rabbit), while the Dead were still relatively unknown. But I'd been clued-in to the Dead's first album, and their show induced my first religious experience, even though there were no mind-altering substances in my blood stream—it was the jamming… ah yes, "Viola Lee Blues."
Also saw them at Woodstock in '69, and yes, it was terrible, and I'm very glad to have gotten the chance to talk directly with Jerry and Bobby, et al, about how miserable they were at Woodstock, and to see them all laugh themselves silly about it.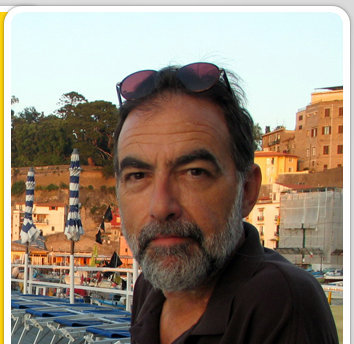 In the '70's I started in my career as a film/TV concert director, shot GD and the Jerry Garcia Band for live multi-camera video reinforcement screens and for archival purposes many times, but didn't actually meet them; I was shooting dozens and dozens of bands throughout the '70's, '80's and '90's, and I came to appreciate their music.
I actually met the band in 1980—by then I was quite established in my specialty, which was live multi-camera music, which today would be called 'live-live,' as opposed to live-to-tape. The Dead were planning a major event at Radio City Music Hall in New York, a three-set acoustic/electric show to be broadcast across the country into thirty or so theaters, each with their own PA systems, etc., so they needed a director. They had seen a live recording of a Meters and Neville Brothers show I had just done and I think that caught their eye—this guy might be able to deal with the fact that we don't have set-lists and nobody knows what's going to happen next, stuff that normally scares film and TV people.
I met with Jerry in September of 1980 backstage at the Warfield in SF, just before the first show of a two-week run. The 'audition' involved smoking a huge amount of weed more powerful than anything I'd ever had before, but I guess I passed, by not passing-out, and I got the Radio City gig. Out of those shows, we released Dead Ahead to videodisc and cassette, and also a separate show for Showtime. I worked closely with Garcia throughout 1981 on those productions, and learned that he was put in charge of film and TV by the band, and so I answered to him, and I learned that the Dead were incredibly dedicated to quality above all else—time didn't matter, money didn't matter, they seemed to have plenty of both. Dead Ahead was incredibly successful and has been re-released several times over the decades. I became their de facto "video guy" from then on, lasting to the end of 1991.
GW: When did the Dead begin a pro-shot production of gigs? Was this a daunting task or easy to implement?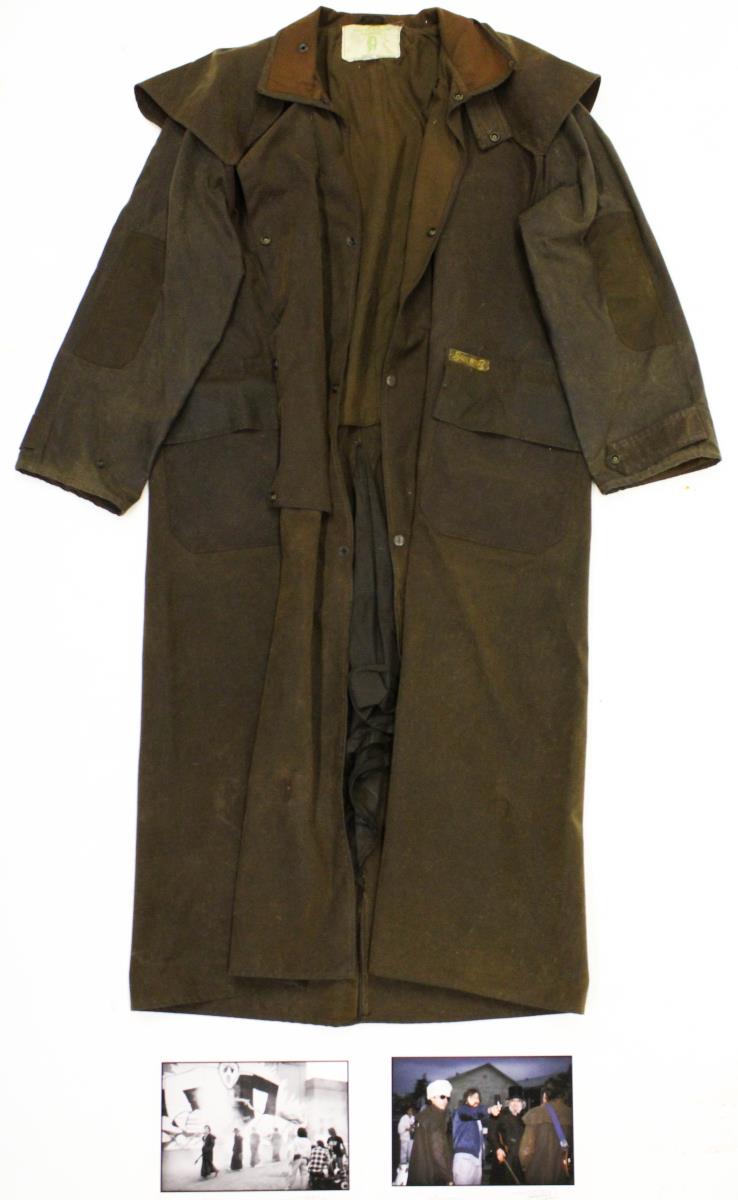 LD: In the winter/spring of 1987, Garcia made a roaring come-back from his near-death coma of 1986, the band was recording In The Dark, their soon-to-be first hit album with its top-5 single "Touch of Grey," and they were planning a huge stadium tour with Bob Dylan for the summer. It was obvious they would need serious large-screen video reinforcement for these shows and I was tasked with the job. From then on, we recorded all their big summer tours, but also shows done at Shoreline Amphitheater, Bill Graham's 'big tent' down in Mountain View, which had its own in-house video gear, and also big 'one-off' events, like the 1989 AIDS benefit at Oakland Coliseum, or the Rainforest Benefit at Madison Square Garden in 1988, several New Year's broadcasts, etc.
I never found doing anything with the Dead to be 'daunting'—this was not in their vocabulary, they were utterly fearless, accepted chaos and failure as a normal part of having more fun than a barrel of monkeys, and it behooved me as a partner-in-crime to uphold those standards, so nothing was daunting. Some things were impossible until we figured out how to do them. As I said above, money was no object, so we were able to get the very best people and technology available. Everyone in the business was eager to work with the Dead because of their known commitment to the highest standards—artistically, technically, commercially, and ethically, you name it. And also that dedication to "fun."
Nothing was 'easy to implement' with the Dead, because the band was a huge family, or tribe, in fact, not just metaphorically, including the six musicians, the road crew, lighting, sound, the office staff, the merchandising people, and EVERYONE had a say. Many of them had been working and living together since they were kids. From my East Coast New York professional nerdy background I was used to the accepted 'rules' of film production, hierarchies, etc. None of that applied to the Dead. Early on, they put me up in a nice hotel with a nice car and an ounce of great weed and taught me how to use a hot tub and just chill out until I was truly relaxed enough to go with their flow.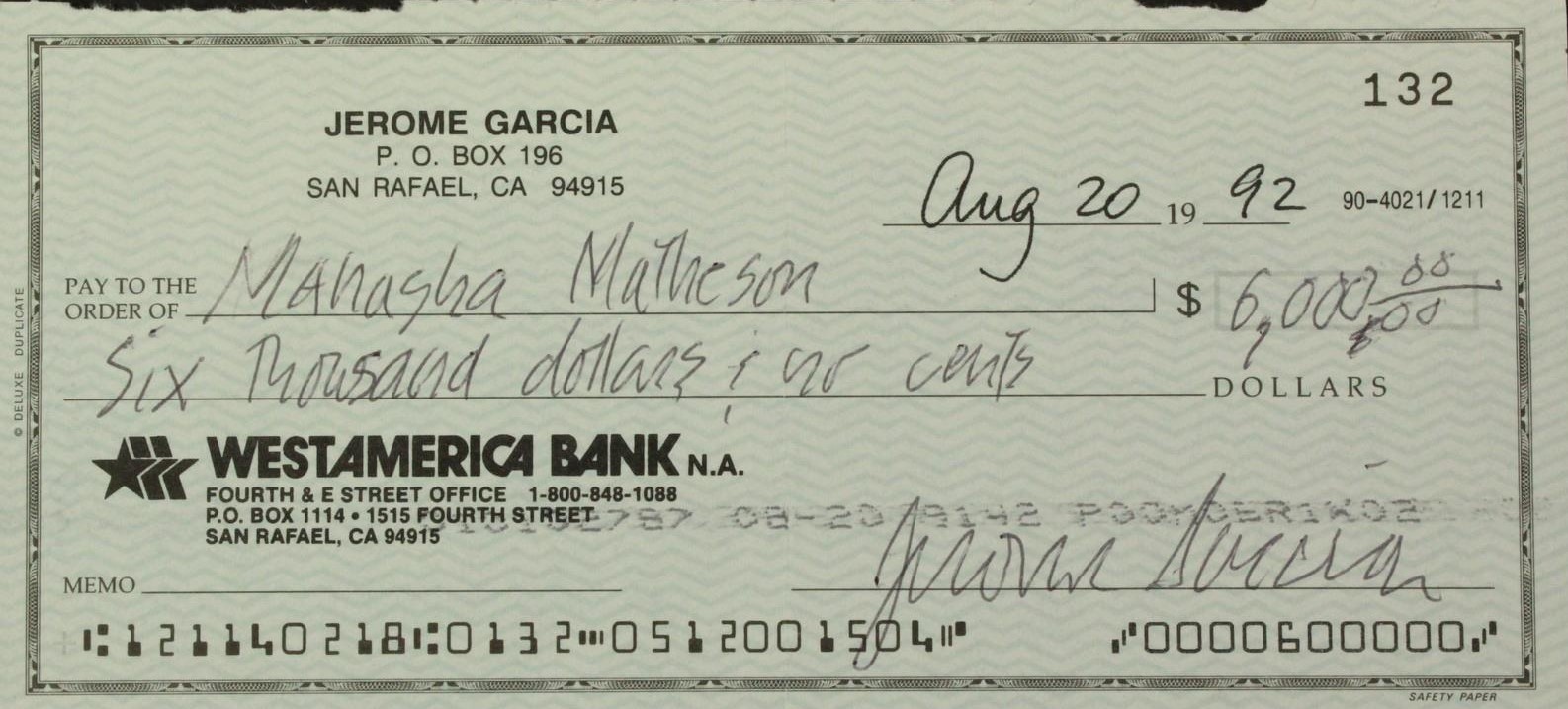 GW: If I recall, there was a videography produced mid-80s entitled So Far. What was your involvement here? Was this the band's idea or management?
LD: I re-located from NYC to Marin in early 1985 to work on the follow-up full-length video to Dead Ahead, working title: So Far. The idea was to record the band live, but without an audience and to select the material in advance, then use the resulting 'performance' as a sort of soundtrack to a set of visual 'stories,' or 'cutaway visuals', which would take us away from seeing them playing, and give us a chance to play with the amazing new visual effects that were just coming into play in the mid-'80's. We recorded a huge amount of stuff in'85 at the Marin Civic Auditorium in San Rafael (they loved the sound at that venue) and Garcia and I went to work on editing it down in '86.
An early idea we had for the 'cutaway visuals' was that we would start the film inside an infinitely huge spacecraft in interstellar space inhabited by six "energy beings" and their various navigation and entertainment robots (the six beings to be voiced by the six band members) as they came in contact with broadcasts from planet earth, which would lead them to phenomena from the 1960's, including a band called Grateful Dead, which they would take an interest in. So then the film would cut to a piece of GD in performance for a big chunk of time, and then back to the space energy beings for a little comic relief, and then another chunk of GD in performance, etc.
We wrote a script for this idea, and Garcia went to work on production design, creating a set of drawings, around 40 in all, that showed what the spaceship would look like, what its interior would look like, various places the alien beings might visit, the videogame/play stations the energy beings would use, the little entertainment robots they would conjure up and then cruelly dismiss, etc.
We eventually discarded this concept and went with the concept that exists today, So Far. When I asked Jerry what he wanted to do with all this artwork from the discarded idea, he told me to keep it. A few years later, after he had established a new art career for himself, I asked him again about this earlier work, and he again insisted that I keep it.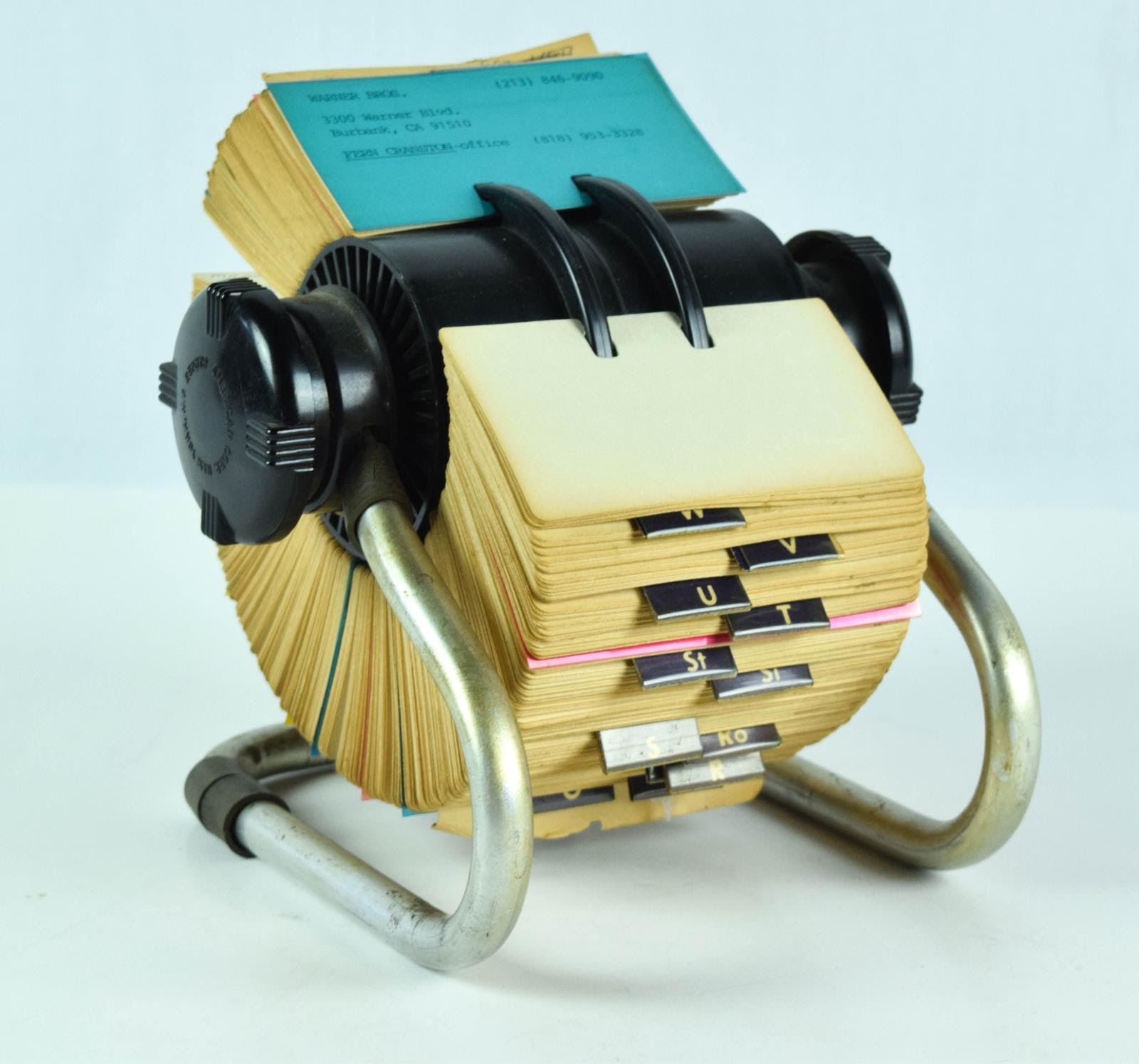 So now, I'm offering up for auction five original artworks by Garcia, unsigned but duly authenticated by Roberta Weir, Jerry's long-time art "teacher" and art dealer; all five of the pieces offered are featured in the definitive Jerry Garcia coffee-table book, Jerry Garcia, The Collected Artwork, published by the estate in 2005. They are small pen-and-ink or colored marker drawings or sketches torn from the spiral notebooks that he always kept on hand for bursts of creativity.
We did a huge amount of special FX visuals in early '87 for So Far, and released it for the Christmas market, after the release of In the Dark earlier that year. So Far became the best-selling long form music video of 1988 and won the American Film Institute's best music video of the year award. Little-known fact: Garcia is credited as co-director of So Far, with me. I also produced it, as I did most everything I directed.
The idea for So Far was straight from the band, and most particularly Garcia. I regarded myself as something of a conduit, or tool, for their ideas, though of course I contributed my ideas whenever I could. My experience of the Dead was that management had little influence over the band members; they organized concert tours and tried to keep the guys in the band out of jail, watched the money, that sort of thing. It was like herding cats, I'm afraid, and I often felt a little sorry for them, because though the six guys were all truly wonderful in their own ways, they could be impossible to deal with on a business level. I, on the other hand, had a creative job, and the band made it very clear to me that I was to answer to no one except them, so my life was wonderful.
GW: Looking back, the Dead put out some neat music videos during the In The Dark era. "Throwing Stones" and "Hell in a Bucket" capture the band in moments of camp and social commentary, both well executed. Do you have any fond memories from those times that you'd be able to share?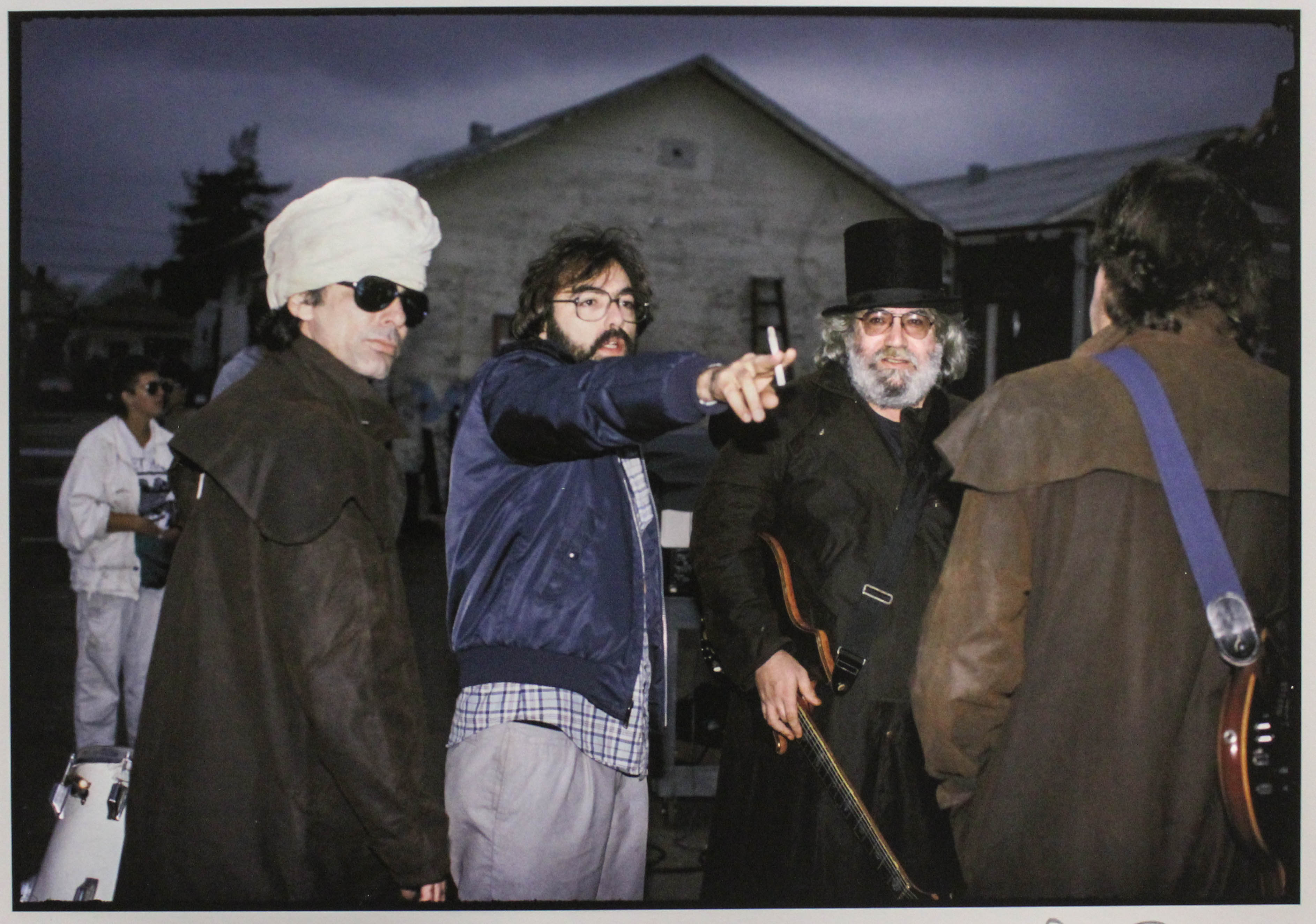 LD: I have to say that the two-day shoot for "Hell in a Bucket" is the most fun I have ever had in my life. As you say, the song is a wry, funny story, slightly risqué for that period, and Bobby decided early on that he wanted to look like Don Johnson in Miami Vice, the top-rated TV show at that time. At our very first production meeting at a hotel in Boulder where they were playing at Red Rocks, it was the six guys in a room in a thick cloud of pot smoke, and me with my yellow legal-pad and a pen. I said, "Okay, what ideas have you guys got?" Long pause as everyone scratches their beards. Bobby suddenly declaims, "A duck!" Garcia blurts out laughing, "a duck?" "Yeah." Everyone laughs and nods, I write it down: "duck." And it went from there.
And in the finished video, you see the role of that fucking duck, he's everywhere, standing on the bar talking to Bobby as he sings the lyrics, in the back of the car as Bobby and his dominatrix get a lift from the devils played by Billy and Mickey.
The thing is, everyone in the Dead's scene was in on the shoot. The office staff played the demons in the nightclub scene, managers and roadies were rioting and dancing in the bar scene, shoving each other, smashing fake chairs on each other. So their entire organization got to be a part of this thing, it was hilarious. Bobby is the best I've ever worked with on a short lip-synced music video: totally calm, centered, bemused, a natural at engaging the camera. He sings hard when he's lip-syncing, which is why it looks so natural; when you're really singing, the cords in your neck stick out and stuff like that
"Throwing Stones," on the other hand, is about as serious as the Dead get. It was hearing this song live onstage in the early '80's, long before they recorded it, that really got me committed to helping them in any way I could. I thought, 'my god, here's a big popular rock band saying some really important stuff that people need to hear,' --and God bless John Perry Barlow, who wrote the lyrics and just passed away this year—and then the musicianship, Garcia's guitar solo that is so ecstatic in contrast to the darkness of the verses. And years later, we included "Throwing Stones" in So Far, and put out a music video of it, and I got my wish, to see that millions of people would experience this amazing song.
I recall meeting with Garcia in the kitchen at the Dead office in San Rafael to talk about some of the production design aspects—we had found an abandoned school in Oakland that we could take over for a day for our dystopian burnt-out future set, we required a huge windowless wall for a thirty by fifty foot mural background, and I asked Garcia about his ideas for what we could put on it. He thought for a moment, said, "hand me a napkin," which I did, and in the next ten minutes he sketched out this frightening image of some kind of monster robot wielding barbed wire and menacing all who dared look up at him. I did my best to hide my awe, took the napkin, got on the phone with my production manager, and within two days we had a company willing to take on the task of transferring this image onto the huge wall.
By the time we cut the deal, they had, like 48 hours to get the job done, and this is what I mean when I say that wherever you turned in the business, people were eager to work with the Dead, and this crew went to work and did it, despite the deadline. All I remember is it was a young woman in charge, a mural artist working off a cherry-picker, waving around a huge paint-sprayer. I saw it half-done the day before the shoot. I arrive on the set at 8:00 am the next day with Jerry and my A.D, Veronica Sanders, we climb out of his huge BMW to …. behold! A perfectly executed exact copy of what was on that napkin at a mind-blowing scale, and not only that, the set-dressers had brought in tons of burning tires and other junk—it was perfect!
One of the items I'm putting up for auction is a full-length Australian duster worn by the band in the Throwing Stones shoot, in mint condition. My lifestyle just doesn't demand such a garment, and I'm sure there's someone out there who would really like to have it. There's a couple of photos to go with it, signed by the photographer Jay Blakesberg and myself, of the band on the set.
GW: In 2015, Donley Auctions presented the very first Grateful Dead-centered memorabilia auction. What was/is your role in this auction, now approaching its second year running?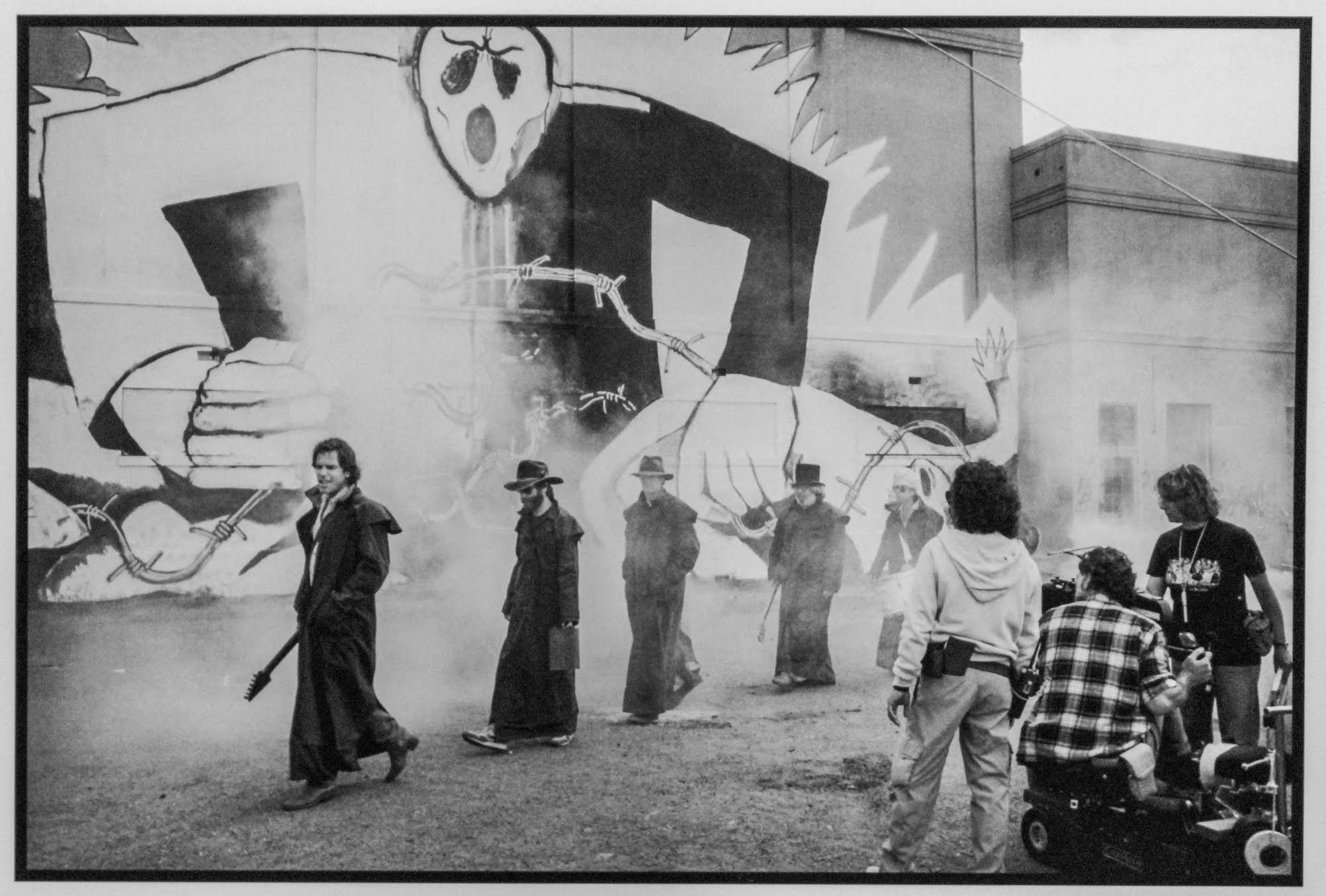 LD: Randy and Susan Donley did their first GD auction in 2015, but I didn't know anything about it at the time. I found out later that it was very successful. My friend Sue Stephens, who was Garcia's personal manager almost his entire career, told me about this new auction and put me in touch with Randy and Susan. Most of the stuff in the auction is Sue's, mine, Annette Flowers's (who was part of GD's publishing operation, Ice Nine, forever), and the artist Stanley Mouse. I have been recruited into being a bit of a spokesperson for the auction, I guess because everyone knows that I love talking about GD and my experience, to the point where I have to be told to shut up, which I'm very comfortable with.
GW: Where do the proceeds from the auction go?
LD: All the proceeds go to the individual contributors to the auction. I plan to assign a percentage of my income to a Dead-related charity and I'm figuring out who or what that should be now.
GW: In the midst of "The Days Between," are there any stories or anecdotes surrounding Garcia that would be fitting?
LD: Well, as I said above, I could go on forever, but I think there are a fitting few stories I've told so far.
I'll just point out one odd factoid: last week, on Jerry Day, August 1st, I was in New York, and I went to see a movie of a recording I made of the Dead in Philly on July 7, 1989. This is something that Rhino does almost every year, this was the eighth time they did it, it's called "Meet Up at the Movies," but I call it Jerry Day (his birthday is August 1st). Let's face it, this is the best way to see Jerry with the Dead these days, in a sold-out theater with a bunch of die-hard fans, who applaud and whoop it up and know all the songs. It's in like, 300 theaters coast-to-coast, it's not much publicized, but the fans know about it. And 23 years after Jerry's passing, there we all were, maybe 30,000 people in all, still loving the Dead. How many other recording artists could do this?