2015 was a pivotal year for the Grateful Dead. Various important concert events marked the band's 50-year landmark. Even more remarkable was the overwhelming fan and academic support by way of undeniably canonical releases. The finest tribute to the Dead's late guitarist and beloved bandleader Jerry Garcia arrived a few weeks ago from one of the band's most esteemed insiders. Dennis McNally's relationship with the Grateful Dead continues to grow all these years after Garcia's passing. He began working directly with Grateful Dead as their publicity and public relations in the mid 1980s, but his definitive purpose was inevitably as the band's historian and biographer. Indeed his book A Long Strange Trip (2001) is the most valuable biographical account of the Grateful Dead and their place in American culture. Long overdue and gratefully embraced is his newest release of unpublished Jerry Garcia interviews, Jerry On Jerry.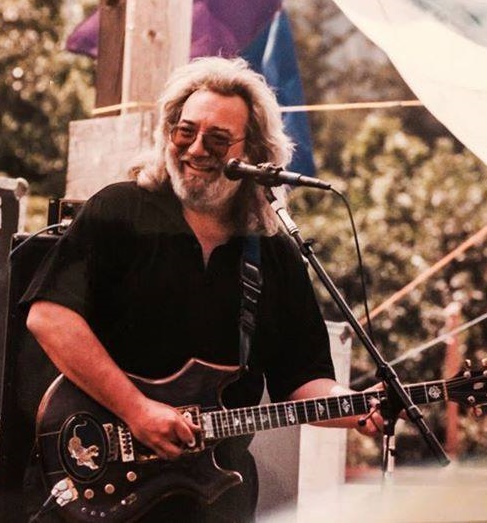 The compilation is a treasure trove of entertainment, information, and honest perspective. Garcia clearly regarded McNally as not only a trusted cohort but also a dear friend. Most of the interviews complied were either conducted by McNally personally or at least in his presence. Arranged by coherent topics rather than chronological order, the interviews and commentary in-between reveal Jerry Garcia's wit, charm, humorous intellectualism and philosophical prospective. Jerry On Jerry paints the 20th century musical icon as overly humble and ultimately unaccepting of his attributed leadership role. It importantly abolishes any misconceptions of Garcia and the Dead as a "drug band." The absorbing topics within cover such ground as his upbringing in a working-class San Francisco family, his transition into artistry as a young man, mentors who encouraged and fostered his varied creativity, and his surprising stint in the U.S. Army.
Jerry on Jerry is also study of the man as a brilliant conversationalist and thought provoker. His intuition was to regard his interviewer as an ally, without any pretentiousness by always affirming, "you know?" Or even punctuating a given commentary by remarking, "but what the fuck do I know?" As McNally points out "It was one of the conundrums of Jerry Garcia: his intelligence, charm, and caring for other people added up to something I can only call charisma. People just naturally gravitated toward him." Garcia had invaluable insights regarding the Beat Generation that preceded hippie-dom, how Bob Dylan's music deepened the lyrical possibilities of pop music, and the legendary West Coast Acid Tests that transformed The Warlocks, a bluesy roots-based jug band into the psychedelic crusaders Grateful Dead. Perhaps most mesmerizing of all is when Garcia articulates at length his approach at improvising guitar solos. All verbalized in Jerry on Jerry will undoubtedly surprise even the most hardcore of Deadheads.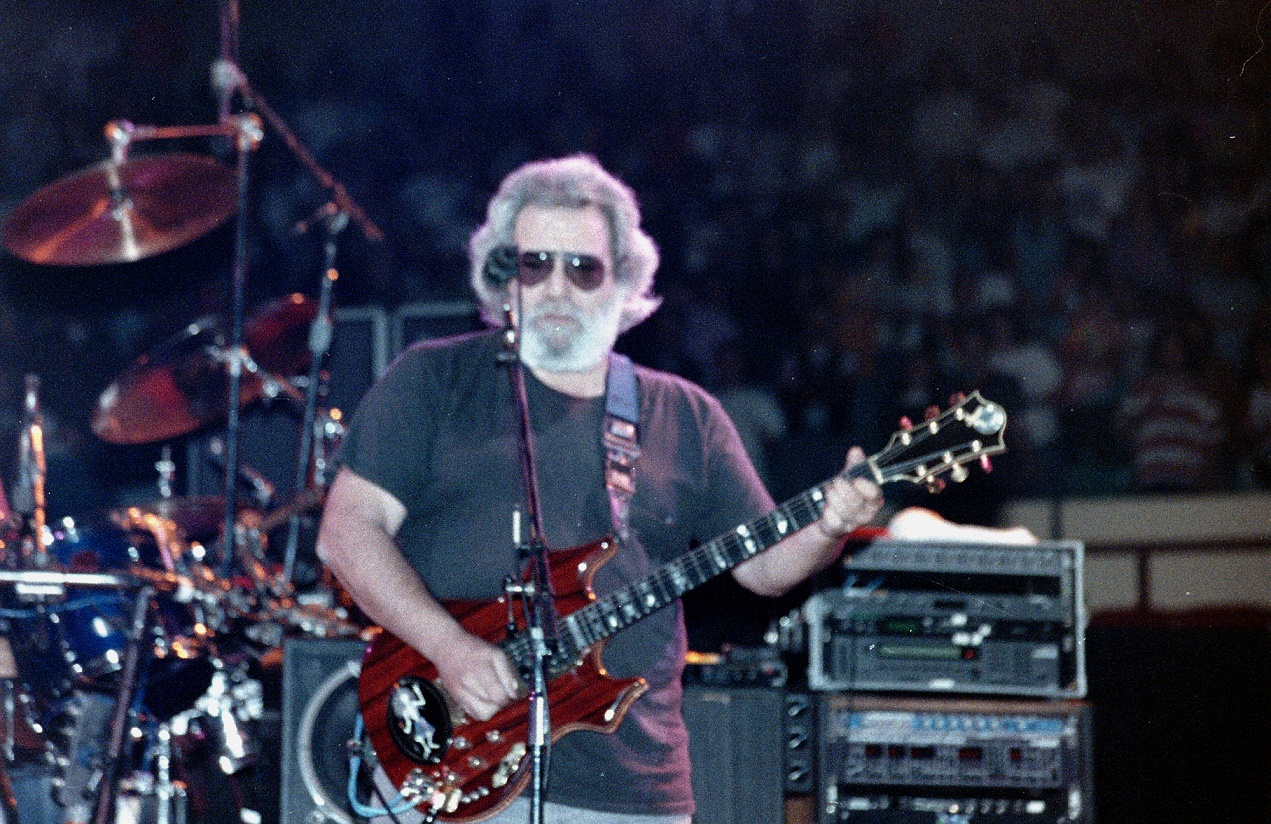 Continually compelling and studied is the artwork of Jerry Garcia, everything from his sketches to masterful paintings. Included in the book are rare images of Jerry's artwork that parallel the fascinating topics, further brightening the candidness of Garcia's conversational allure. Also included are never before seen photographs of the Garcia family and of course the Grateful Dead.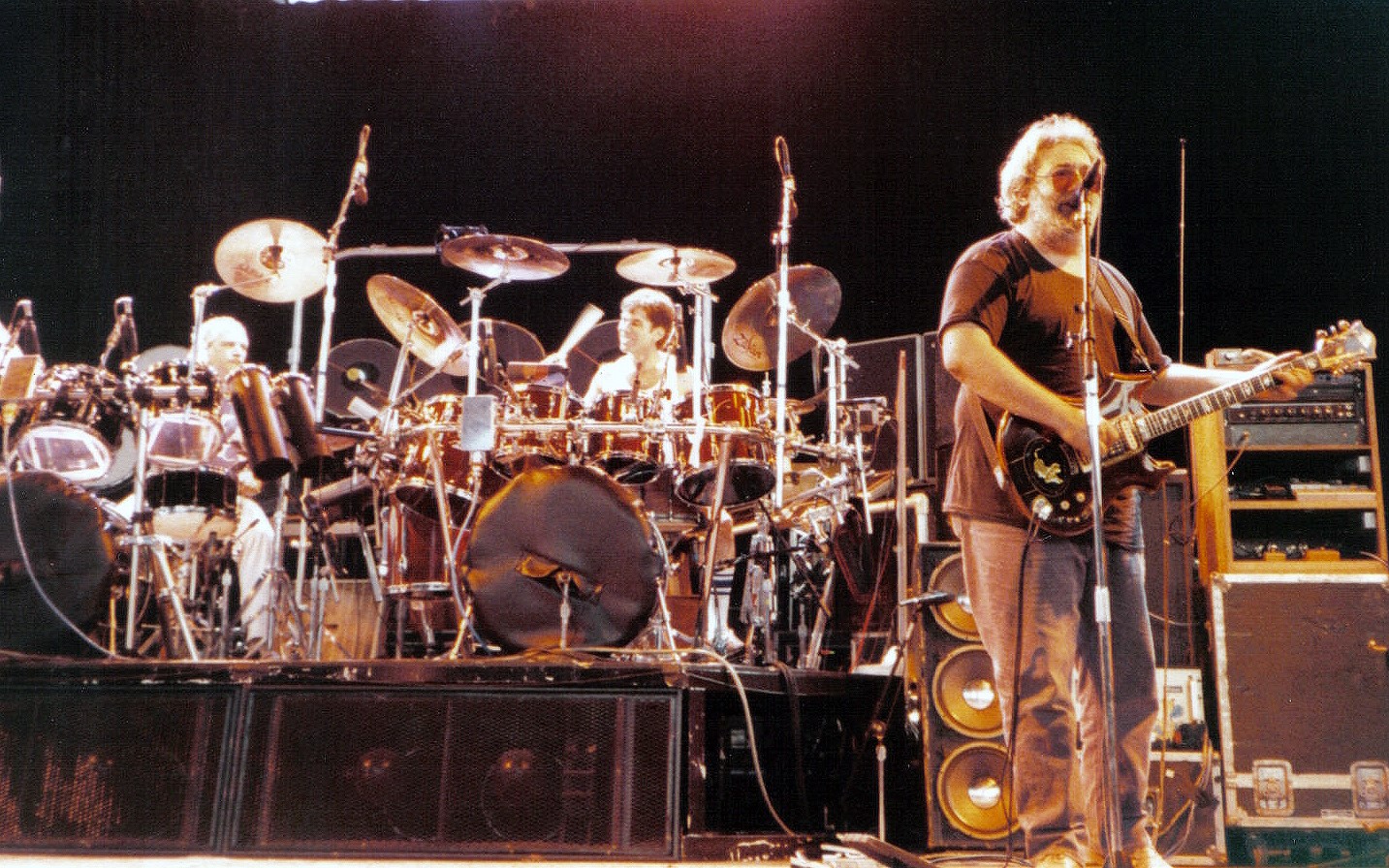 Jerry's daughter Trixie Garcia personally wrote the book's forward. Her snapshot of Jerry as both a father and artist is warming. Hachette Audio's has additionally released the complete five hours of audio interviews of Jerry on Jerry. Dennis McNally has done way more than merely compiling and publishing these quintessential interviews. His chapter-by-chapter introductions, footnotes, and A-Z lowdown of "who's-who" in the Dead World brings a fundamental coherence to the vastness of topics and people covered within the books 200+ pages. The book and audio release is the definitive posthumous honor to Garcia and his human legacy.