Sometimes it's cool to catch a concert in Boulder that isn't at Boulder or Fox Theatres. We love both of those venues, but there are so many lesser-appreciated venue spaces attached to bars and restaurants primarily in the downtown area. I include Mountain Sun Brewery Restaurant & Pub, Laughing Goat Coffeehouse, Connor O'Neil's Irish Pub, and Lazy Dog Saloon all in this category. Perhaps the most underappreciated venue space downtown in Shine Restaurant & Gathering Place. Owned by the Blissful sisters that pioneered the Trilogy bar and venue years ago, this tap house and restaurant is a unique concept that has a fantastic side room for concerts and deejays. Certainly more of a local draw that can get touring acts when they want to.
Sure the room fits only a hundred or so comfortably, but it's an acoustically sound with a great lighting rig and a ton of potential for more acts to have a guaranteed full house on a weeknight. It seems like prog-jazz vets Jacob Fred Jazz Odyssey wanted something lower key this time through town. Actually, come to think of it, It's been a while since this powerful jazz trio came through Boulder. Trips through Denver at Dazzle Jazz have given Colorado crowds a chance to groove out with JFJO, and this time the guys decided to try something a little old-school, and book a venue like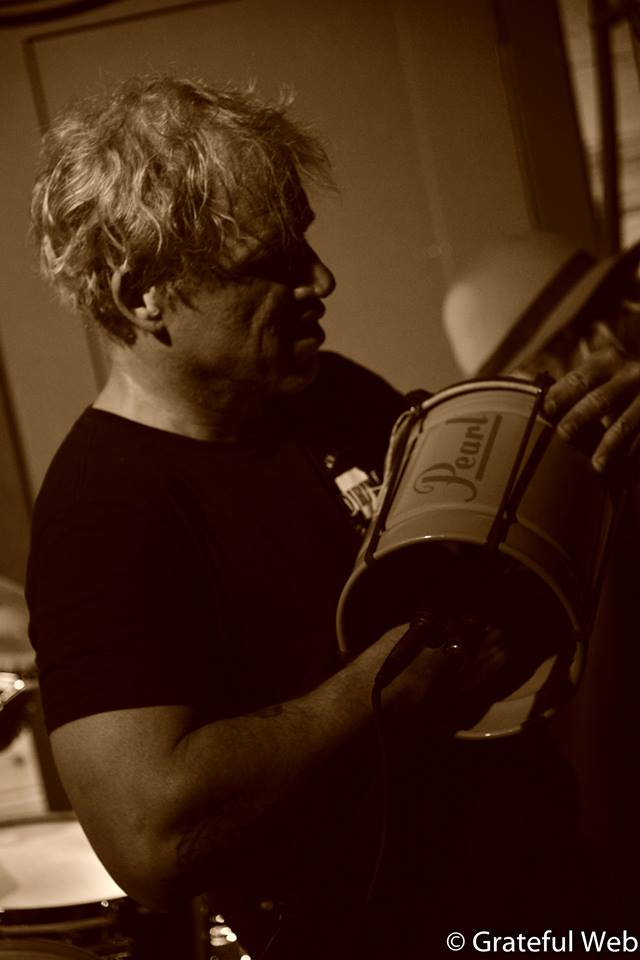 Shine over the bigger theater spaces. Alongside them as a quality double-bill was vibesman Mike Dillon and his Band. Together both band provided a quality evening of entertainment, humor, and great music.
The Shine venue room was pleasantly full last Wednesday and Mike Dillon came on with his band letting the crowd know the laid back concept for the night; both bands will play mini-sets, trading time onstage, and jamming together as well as alone. Very cool. Shine's relaxed atmosphere allowed this loose concept to thrive. Mike Dillon Band was a wacky, overly energized heavy garage jazz-rock escapade. Dillon's percussion and vibraphone setup allows him to Neanderthal back and forth between fast moving super-orchestrated originals. The percussion rig consisted of an array of gadgets including marimbas, chimes, and timbales and on and on. His trademark lead vocals are also quite humorous. No doubt the humor and vibes comes from some love of Frank Zappa, which would resonate from time to time throughout their performance. Dillon's current band consists of three extremely talented young players all young enough to be Dillon's kids. Drummer Adam Gerter and bassist Patrick McDevitt (whose birthday was that night) backed Dillon and his front-woman Carly Meyers, a punky trombone master whose stage antics made it clear why she's playing and performing with Dillon. At times she would get into the crowd, dancing and jamming out alongside her spectators.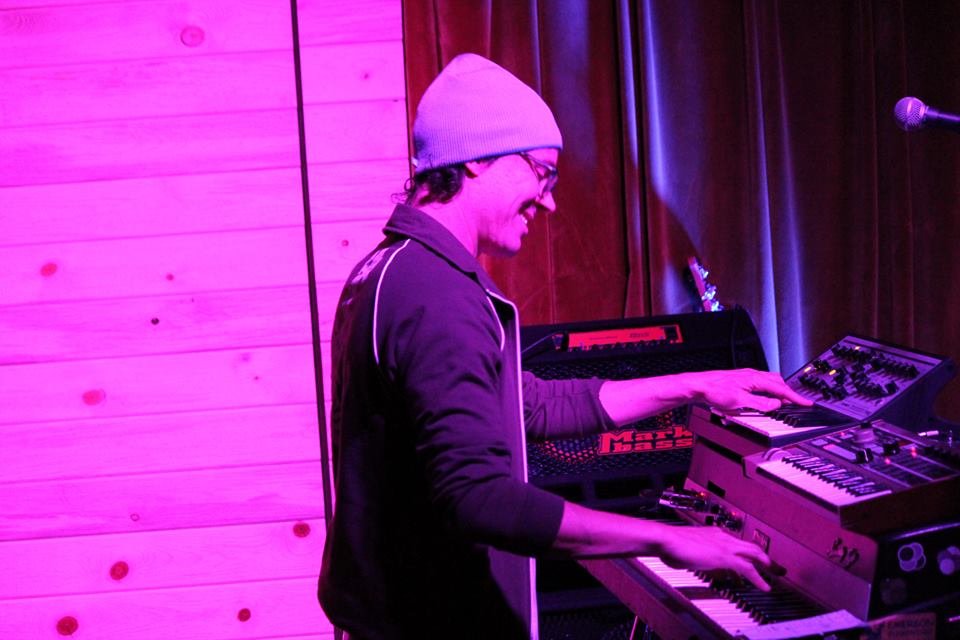 After a few wild groove-downs with Dillon, he seamlessly tagged Jacob Fred Jazz Oddysey onstage. Set breaks are dumb anyways. JFJO is celebrating their 20th year as a band in 2014 and founder, keyboard and piano monster Brian Haas brought us in on their party. Alongside Haas was lap-steal and electric guitarist Chris Combs and drummer Josh Raymer. JFJO's music is simultaneous supple but intense. Aside from being genre bending and adventurous, the band seems to prefer engaging their crowd by not playing for any commercial palate while staying true to how they want to play music. JFJO is a cult favorite of many live music fans and last Wednesday saw the guys confident and relaxed, playing a heavily electrified couple of jam sessions. At times Dillon was onstage alongside them and the antics got crazier. Such a stark contrast to JFJO's free jazz set at Dazzle Jazz last November. It goes to show their versatility.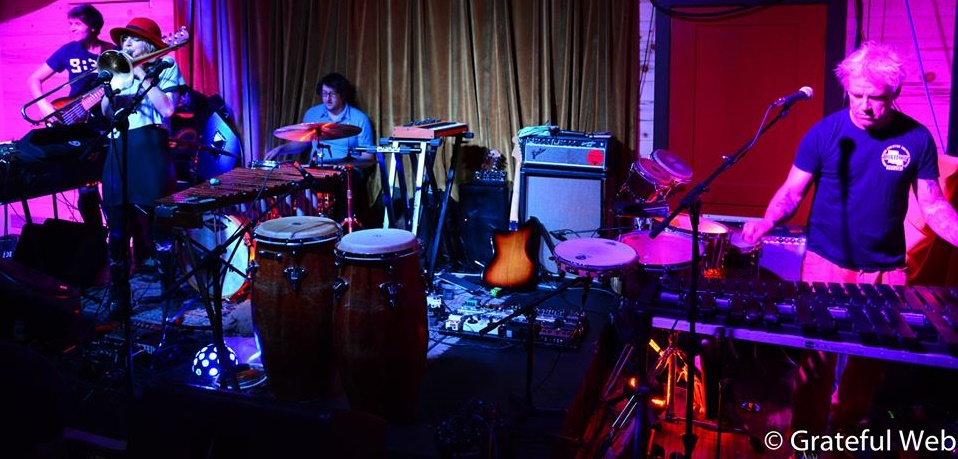 Then Dillon Band comes out again to deliver even more hilarity and hyper-music. One of the best moments of the night came with "Carly Hates The Dub-step," which ripped on the thinness of the UK Deejay-fad turned American trash-grit MC nonsense. She made it clear that she really hated the dub-step by playing her ass off on the trombone and engaging the crowd to sing along. Another original song "Motherfucker" had Dillon call-and-response commanding as well. Dillon's music seems to defy the notion that there's some sort of a correct way to play and perform. It's as much theatrics as it is engaging musically. The super jamming continued and both bands played until it was enough for everyone. Indeed it took a while to get to that point. Fans and band stuck around, met, mingled, and enjoyed each other's company. All thanks to the relaxed nature of the Shine venue space.