In the weeks following pop icon Prince's untimely passing, hordes of respected entertainers paid their respects through acknowledgement or performance. Once again, an artist's full depth and impact is celebrated strongest posthumously. That is not to say that Prince's impact as a musician and atypical sex symbol wasn't already deeply influential. Take funk saxophonist and bandleader Karl Denson. Known for his bold range of styles through his bands Karl Denson's Tiny Universe and The Greyboy Allstars, he regularly intermingles pop standards into his original set lists. His charisma and sheer talent as vocalist, saxophone and flautist finds him as a fixed member of bands like Slightly Stoopid and The Rolling Stones. In between his ever-growing commitments as featured sideman, Denson keeps plenty busy with The Tiny Universe, who recently welcomed back Soulive's Alan Evans on drums. Last fall's focus for Karl Denson's Tiny Universe was a collaborative live tribute of Prince's renowned third album Dirty Mind.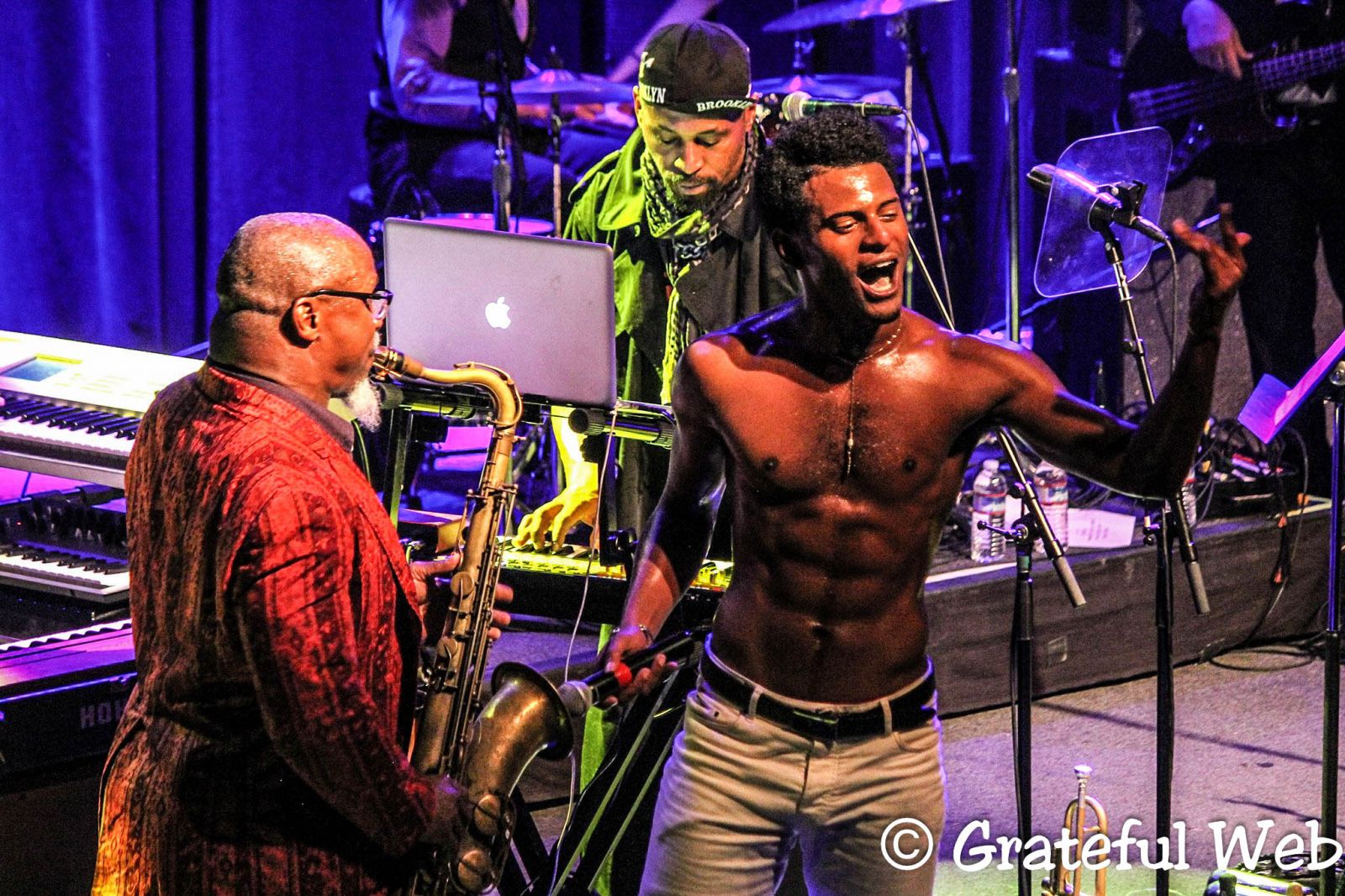 Denson crossed paths with multifarious vocalist and dancer Ziek McCarter, whose San Francisco based Con Brio broke out in 2013 with a vigorously fused blend of funk, rhythm & blues, and psychedelia. Denson caught wind of their talent and tapped McCarter to front a full-blown Prince tribute. With scattered covers here and there, it was apparent that Denson's affinity for the Purple One was always present. Last year, fans were treated to what developed into a start-to-finish tribute to Prince's true breakthrough into stardom and infamy, Dirty Minds. Crowds were infatuated with McCarter's natural groove and effortless sex appeal. Without parroting, since Prince can also make for good karaoke, McCarter instead channeled that presence backed by one of the finest funk bands working. Between the success of those fall shows and the budding relationship between McCarter and Denson, they announced an isolated gig at San Francisco's The Fillmore earlier this year. In between the announcement and the actual show, Prince tragically and unexpectedly passed away.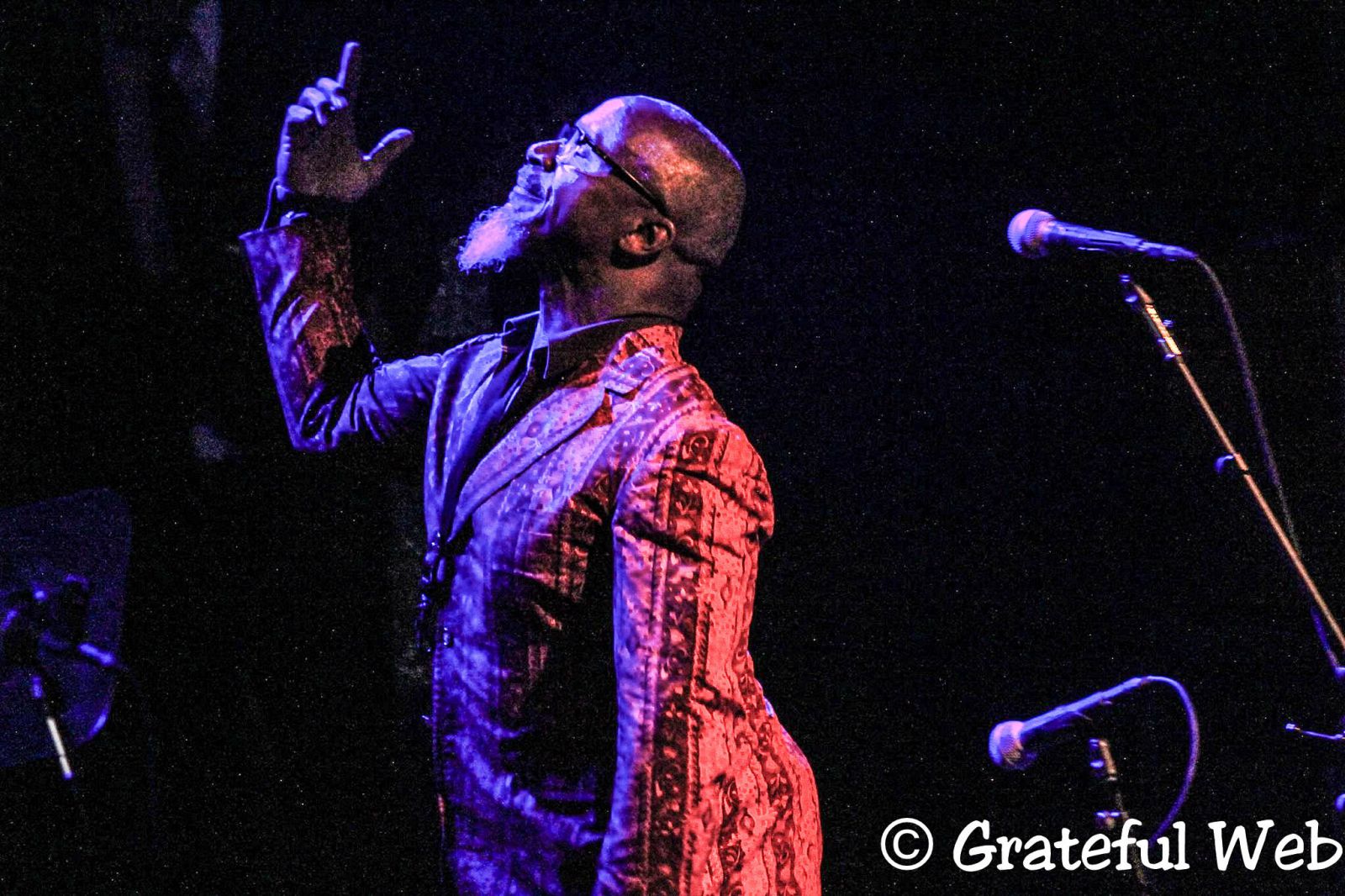 What would have been a magical evening and sold out event regardless suddenly shifted toward an even deeper meaning. It became a celebration of a pop star that defied everything that the record labels and the mainstream certified as hip or correct. Dirty Mind is noted for its raw, demo-like qualities; a mix tape of different funky grooves and sexually explicit confessionals. The minimalist get-down-and-dance party that is Dirty Mind, which was recorded in Prince's house in Minneapolis, became his bestselling record and staple of both new wave and funk. Last Saturday a comfortably packed Fillmore came to pay tribute to the Purple One. Denson came out with his usual charm and charisma, greeting the crowd as he would at any other show, leaving the breadth of the event's significance less spoken. When Ziek arrived stage-center in silvery threads and thick-rimmed shades, it was business time.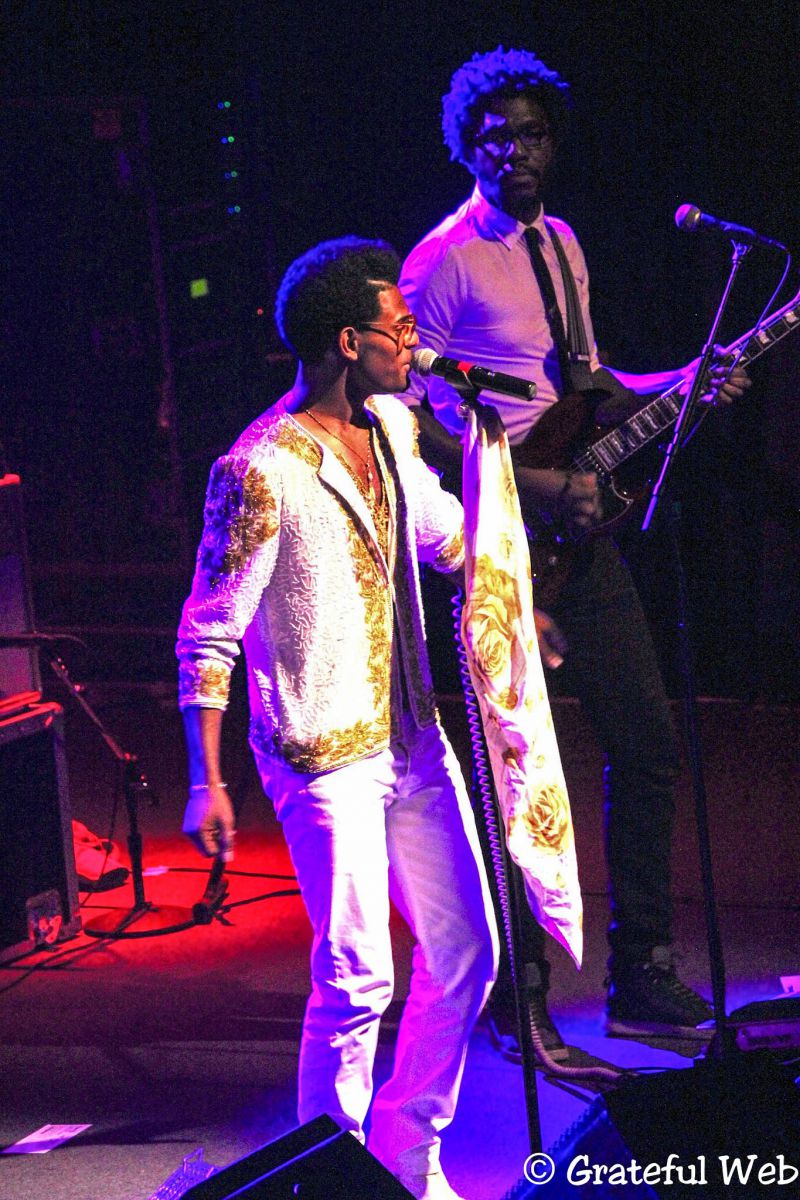 The band worked through the entire Dirty Minds album start to finish, faithful in nature but equally expansive. McCarter's vocals were spot on and his dance rivaled the moves of the deceased honoree. Classics like "Do It All Night" and "Uptown" were enlivened, making room for Denson's dynamic saxophone and flute work. Denson's virtuosic musicianship was intentionally highlighted and not underscored. Joining Denson and McCarter was Alan Evans (drums), Chris Stillwell (bass, also of Greyboy Allstars), David Veith (keys), DJ Williams (guitar) and Seth Freeman (slide guitar). The Tiny Universe succinctly worked through each track on Dirty Mind, not as a mixtape or nostalgia but as salutation of Prince's impact on all of us.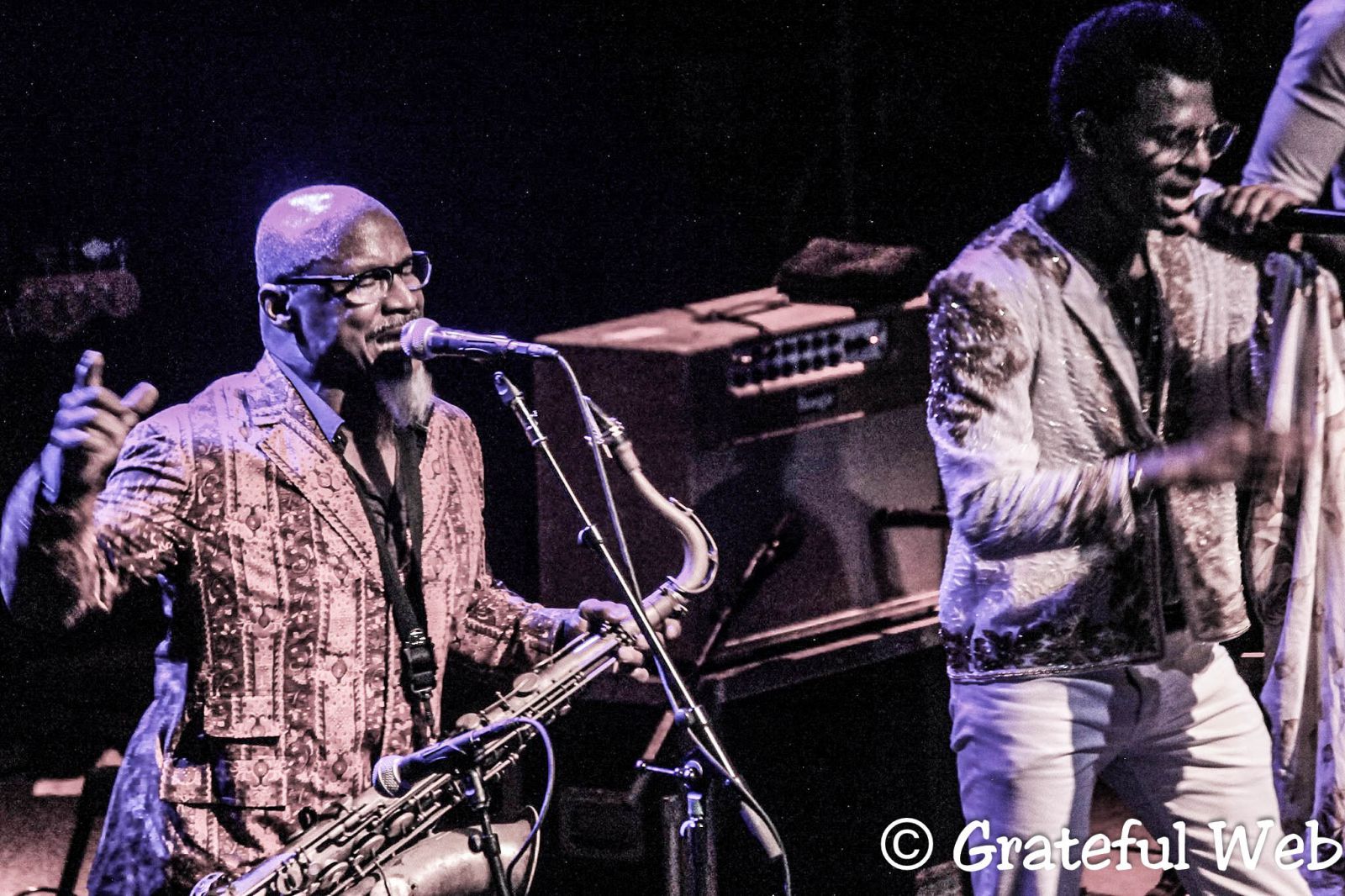 "Head" featured authoritative vocals from Denson, Williams, and McCarter followed by one of the heaviest jams of the night. At that point in the show, a rippling muscular and shirtless McCarter met Denson at the front corner of the stage and used his microphone to amplify Denson's mighty baritone saxophone. It was that kind of improvisational campiness and theatrical prowess that faithfully channeled Prince's stage shows. As the band played the final notes "Partyup," the albums closing track, Denson & CO did not have to implore a mighty encore call from the jazzed up San Francisco crowd who was begging for more.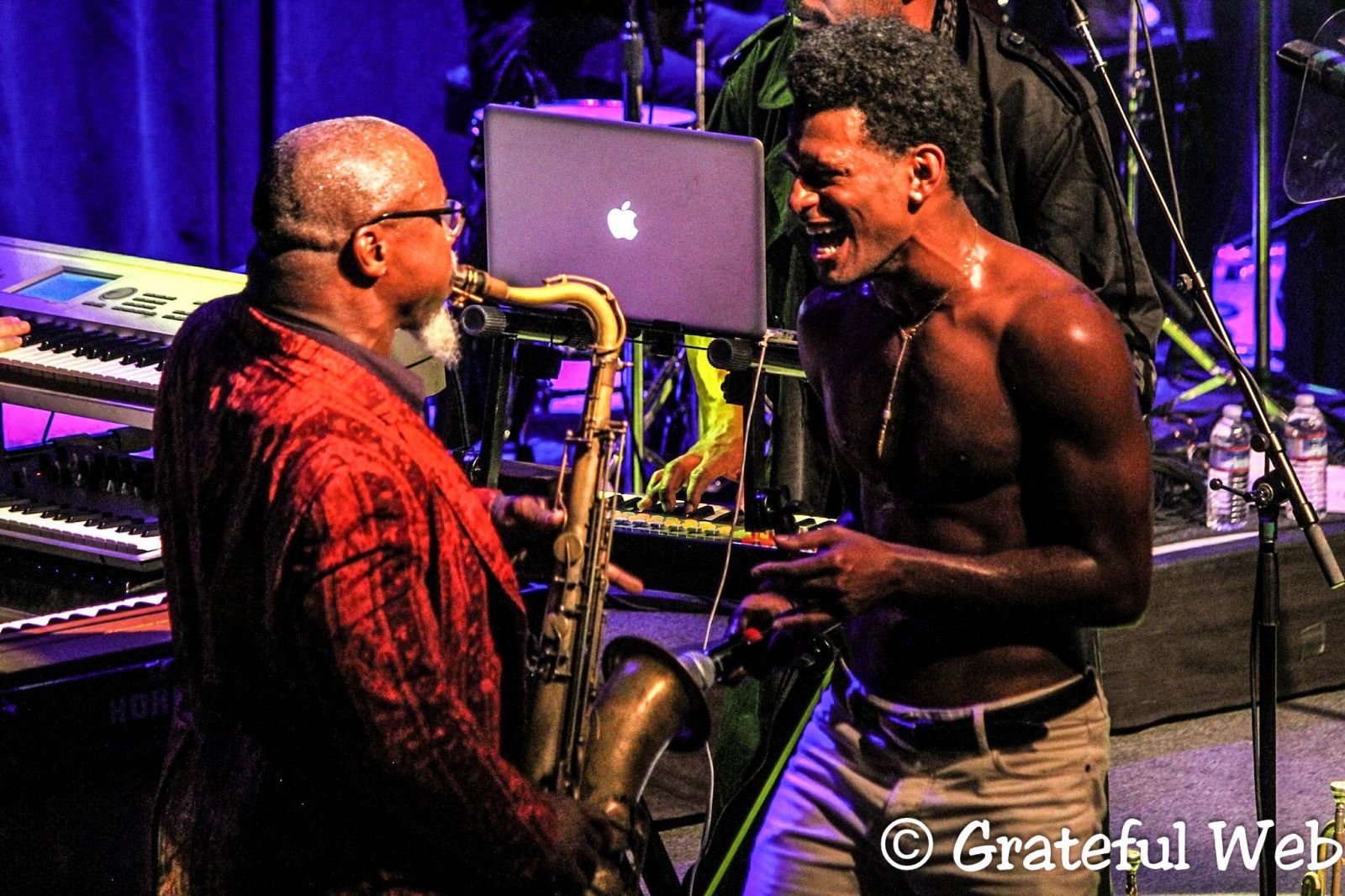 The multi-song encore featured songs not off of Dirty Mind including "Diamonds and Pearls" and "Purple Rain." The mixed-age crowd sang every last word along as Denson, McCarter and the rest of The Tiny Universe brought the evening to a close. Denson briefly addressed the crowd regarding the Prince's passing, and proclaimed the evening to be a celebration of his life. Leave it to one of the finest entertainers of today to pay homage to a life and body of work like that of Prince's. No doubt this project would bode well into the future, if the ever-busy Denson and equally active Con Brio find the time to collaborate again soon.