From the beginnings of the large scale festival, dating back to gargantuan events such as the 1969 Woodstock Music & Arts Festival or the Watkins Glen Summer Jam of 1973, it was apparent that hosting tens of thousands and creating a safe environment with proper amenities and resources was a challenge that needed some trial and error to perfect. Over the years music and the way we listen to it has come a long way. And so have the festival concepts that we enjoy contemporary. Now you don't even have to really go to the festival, you can just stream the live footage if all you care about is hearing the music performed. But evidently that's not what most are after. Most festivalgoers are looking for a sense of connectivity and human awareness that brings people from all places to a given location. At this year's Lockn' Festival held in the gorgeous foothills near Virginia's Blue Ridge Mountains, its clear that people came far and wide for the variety of music, incredible selection of craft food and drink vendors, and groundbreaking presentation of venue space, and amenities, and most importantly, how we are viewing the music.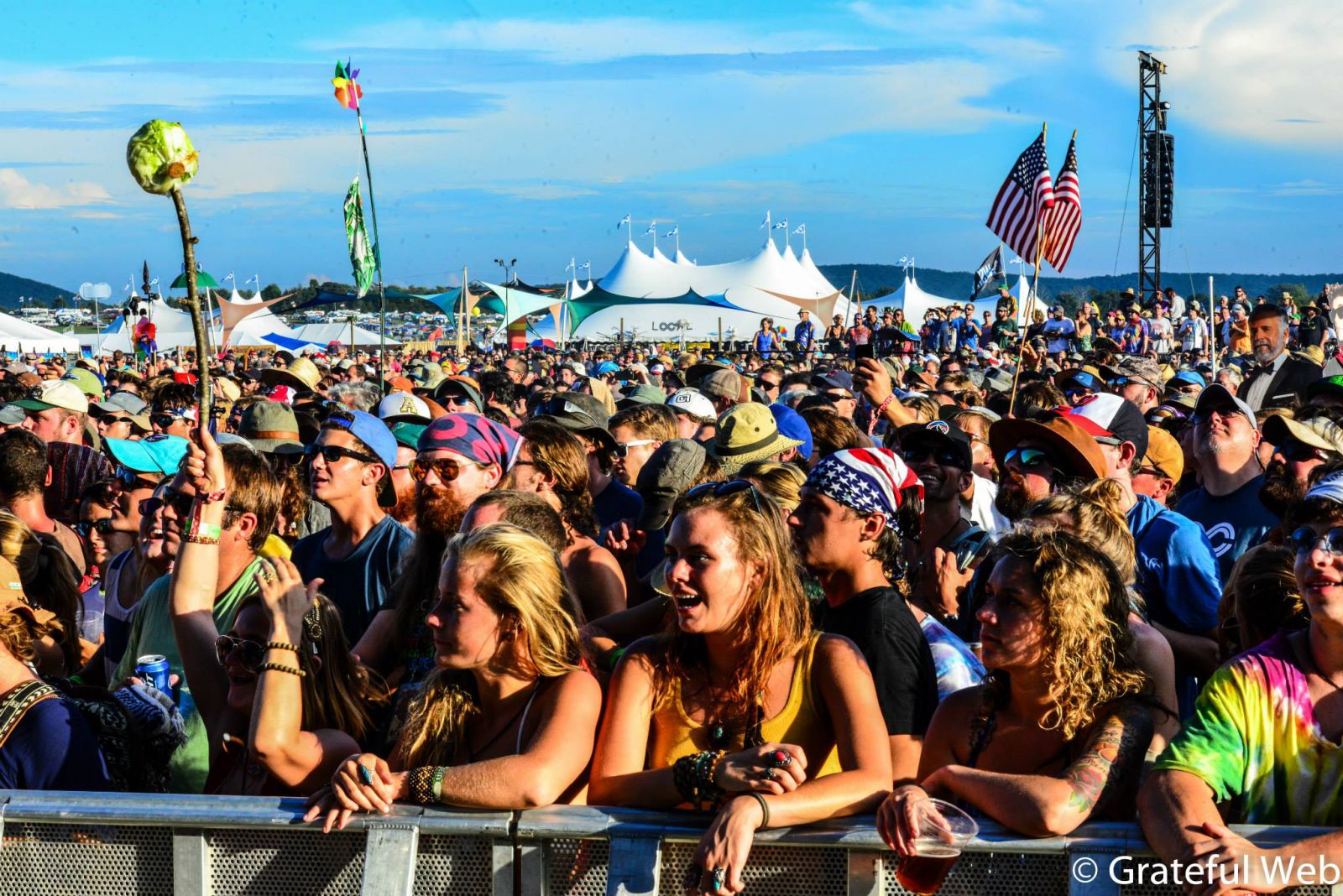 The main festival grounds at Lockn' feature two large stages side by side. The Oak Stage and the Ridge stage are identical setups until different bands fill them with their innovate take on the concept. No set-breaks. No rave-up introductions. Just great music and collaboration. And if the Thursday lineup at this year's Lockn' Fest was something to gawk at, then Friday was something of legend. Before I launch into the unbelievable day of music I witness yesterday I must add that the people running this festival really have the comfort of the patron in mind. I have never seen such sprawling options of vendors, had volunteers mid-festival come and hand trash bags out in the campgrounds, or had an offer to charge my cell phone for me. The people that put this together have obviously seen the ins and outs and really have perfected the music festival pleasure experience for the customer. And not just for the VIPs.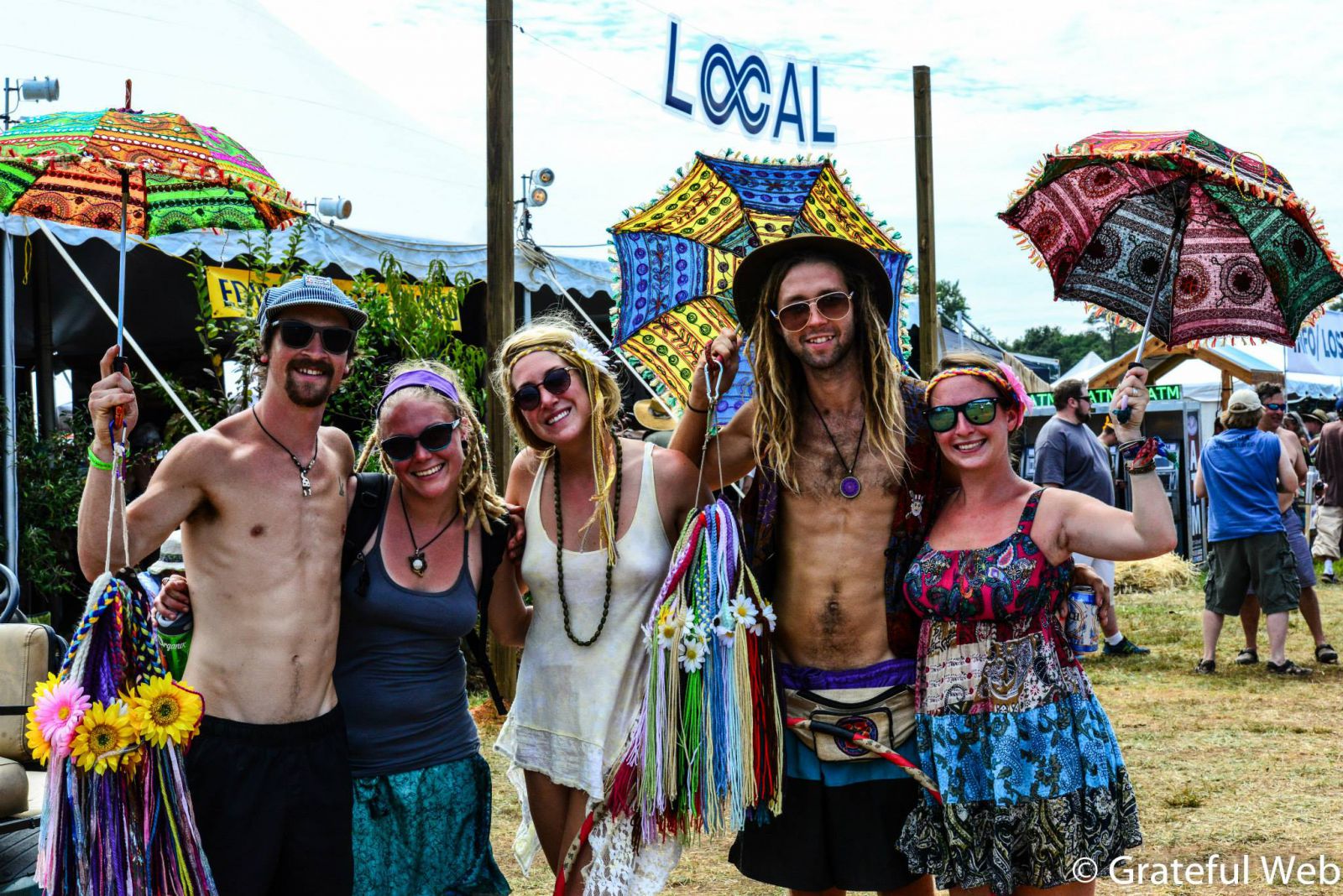 If certain festival goers were disappointed by Bob Weir's cancellation of all tour dates for (still unknown) personal reasons, then they should have been pleased at how quickly promoters bounced back with a reworking of the schedule, including losing a headliner with the original plan of Furthur's Friday performance, which would have been the only scheduled performance of 2014. Regardless, no disappointments, as you will read. The day started off with a Triangle Campground Stage set from an old dusted-off revival project. Keller Williams' Grateful Grass featured former Yonder Mountain mandolinist Jeff Austin, String Cheese Incident bassist Keith Moseley, and Jason Carter of Del McCoury Band on fiddle. The mellow morning set was jammed-packed with eager festivarians ready to get going at the early hour of 11AM. Classic Dead Tunes like "Sugaree," "Loose Lucy," and "On The Road Again," highlighted a pleasant opening set. The crowd seemed really thrilled to watch this old project back in the limelight again, thanks to Keller and Lockn!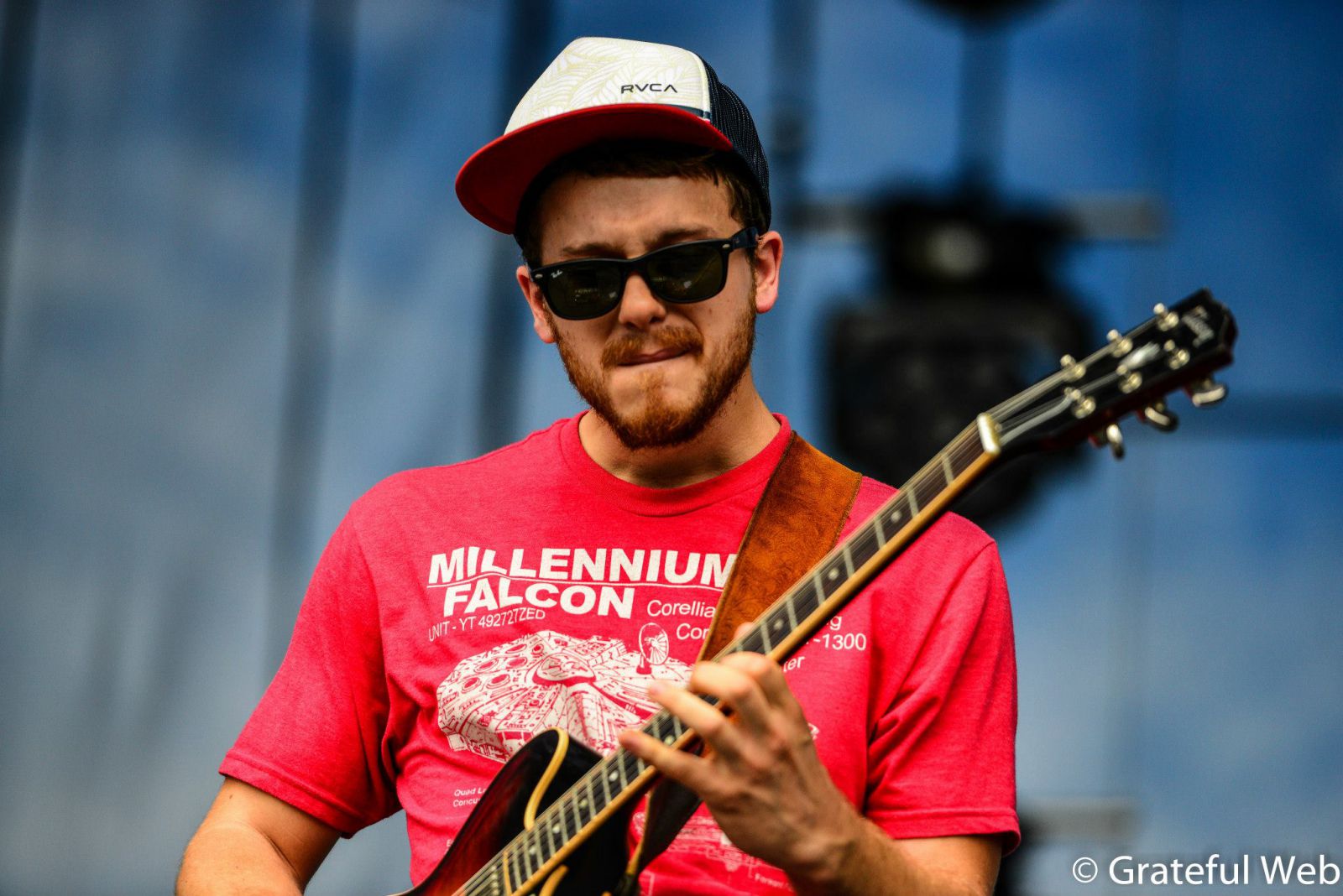 Wasting no time, book it over to the mainstage to hopefully catch most of People's Blues of Richmond, a blues-rock-psychedelia infusion that drew from influences like J.J. Cale, Led Zeppelin, and Canned Heat. The trio of Matthew Volkes (Bass), Nekoro Williams (Drums), and Timothy Beavers (Guitar/Vocals) really channeled that late sixties blues sound with a sensibility of restrained approach at the right moments. It was good to see the festival giving a regional band a chance to shine at the main-stage. Next came New York's prog-jam fusion quartet TAUK. What I really like about TAUK, having seen them my first time in Colorado last year at Cervantes Masterpiece Ballroom, is their sense of individual identity. They prefer to draw from classic hard rock and progressive rock rather than electronica samples and distortion. They pumped the energy level up and opened the Ridge stage right for Friday morning. Seamlessly after was Appalachian Americana band Cabinet. With beautiful harmony vocals and a southern take on folk rock, they added a needed variety when thinking about the lineup of heavy hitting rockers that came Thursday and earlier Friday.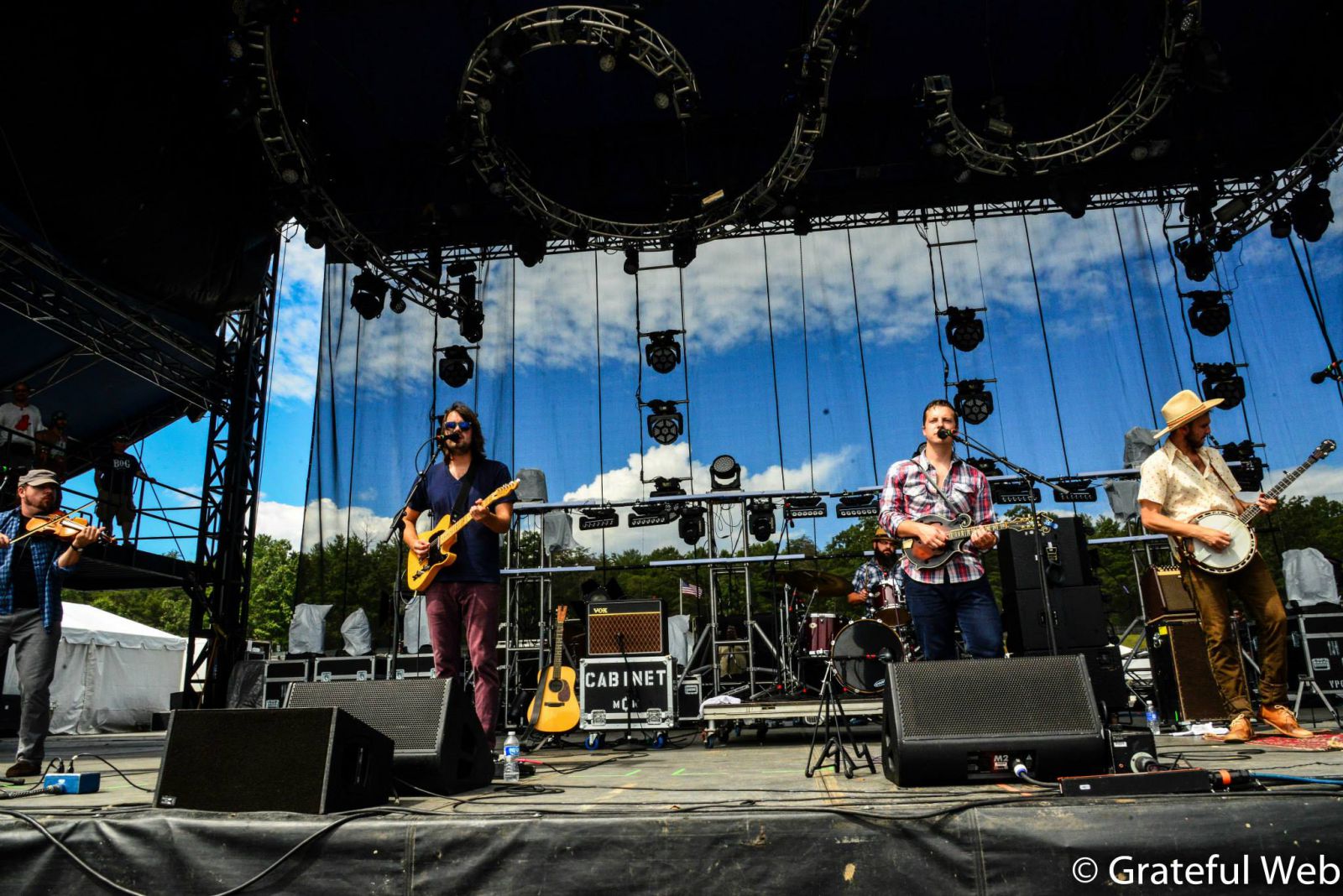 If Thursday's defacto theme was the New Orleans sound (Lettuce, No B.S., Revivalists) then Friday could have been dubbed roots day. Cabinet was followed by perhaps the most important classic bluegrass band still performing. Del McCoury was a member of Bill Monroe's Bluegrass Boys originally on banjo and lead vocals during the early 1960s before launching his lifelong solo career. His souring vocals became a cornerstone of the "high lonesome sound" style in bluegrass singing. His charm and sincere kindness radiates through his presence and music. Del has a lifelong following of devoted fans that keep coming back for those ripping instruments and that one-of-a-kind Del charm. Del's set included favorites like "Nashville Cats" and "1952 Vincent Black Lightning." He always engages the crowd and asks us for requests. They also featured some new tunes off of banjo man and son Ronnie McCoury's new album The Five String Flame Thrower, an outstanding set of essential standards and covers featuring brother Ronnie McCoury on mandolin and Jason Carter on fiddle.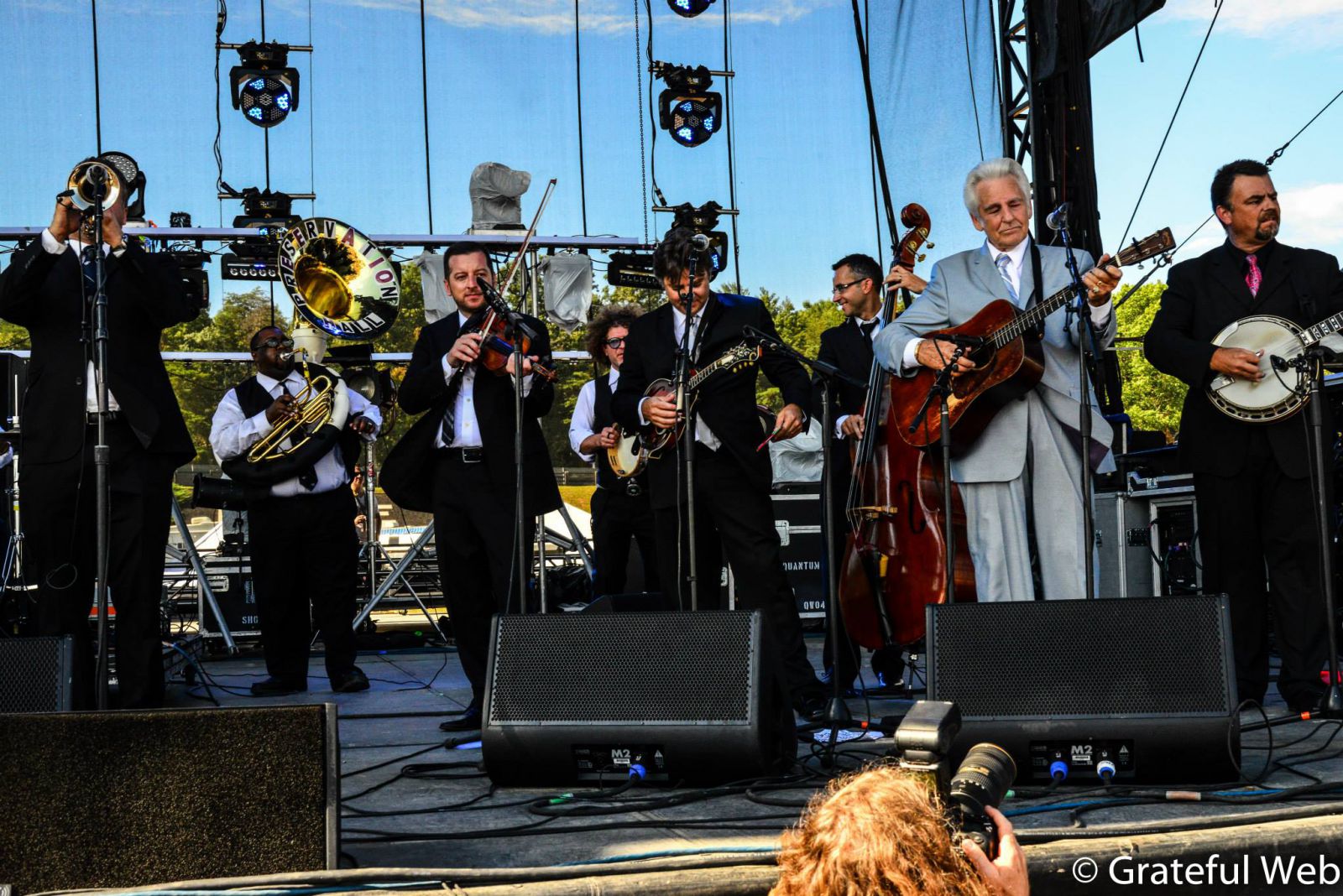 To sweeten the deal, the following Preservation Hall Jazz Band came out onstage with Del to play some tunes. The two bands collaborated for the underrated American Legacies album, a collection of music that features important nuances of the New Orleans sound that simultaneously displays the versatility of bluegrass into the mix. They played an outstanding cover of Hank William "Jambalaya" before marching parade-precession style over to the Oak Stage for Pres Halls "official set start." Del and the family band stay onstage for "The Bands in Town" and "I'll Fly Away." As always the impressive vocalist and trumpeter Mark Braud led outstanding lead vocals and horn-work throughout, bringing a very different flavor to a festival heavier on rock and jazz.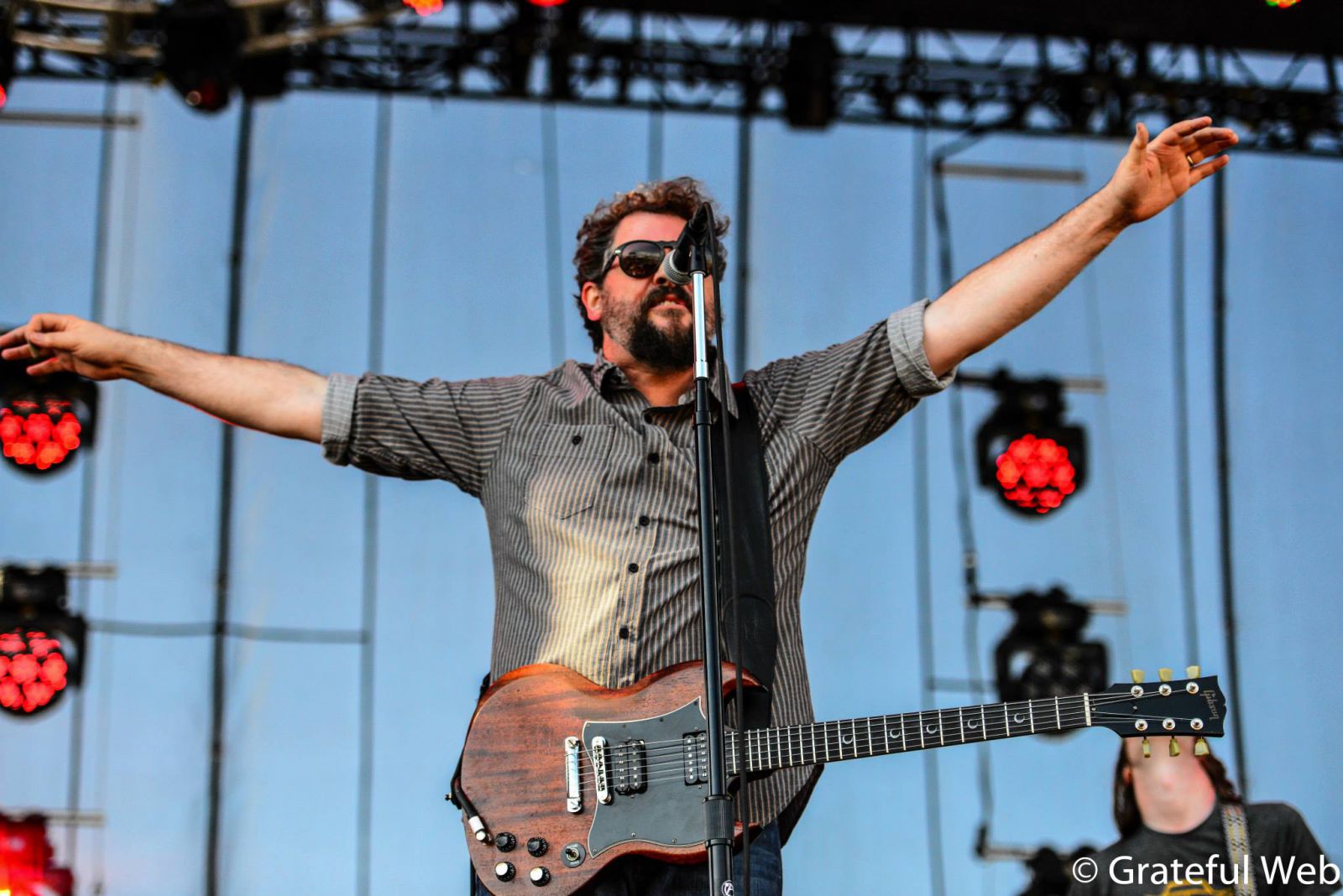 Next came Southern Rockers Drive-By Truckers whose roots sound truly inspired by the Muscle Shoals Alabama musical movement. It's not just guitar and organ work, it's the manor of storytelling and true soul vocals. It's this devotion to the music that has gained the Truckers a solid tour following. The Lockn' crowd seemed to feel right at home with the Southern Rock staple. No set-breaks, no stopping. Next came another set from String Cheese Incident playing a strong variety of songs new and old. Kyle Hollingsworth's "Can't Wait Another Day" opened the set. Cheese has gotten to the point where they're starting to develop their newer songs into the full live performance potential. This was apparent when an unannounced Sam Bush, the king of newgrass came out to accompany them on a classic sounding new song, "Colorado Bluebird Sky." Sam's remarkable fiddle playing really augmented and lengthened the jammy climax of the song. And boy the band really looked thrilled to have Sam join in. We can't wait to see Sam with Appalachian Alt-bluegrass guitarist Larry Keel at Saturday Lockn!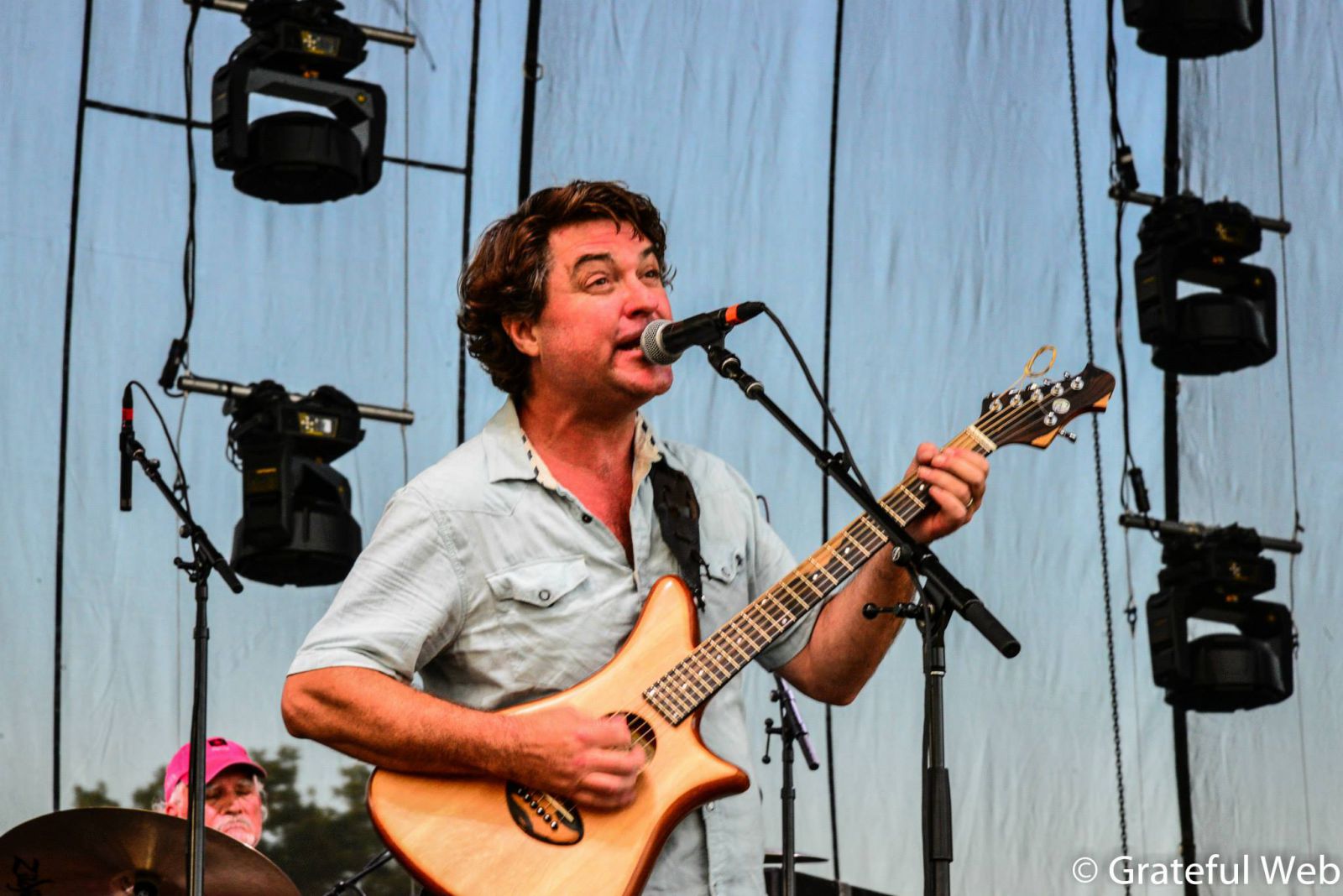 One of the festival highlights was the announcement of Billy Kreutzmann's Locknstep Allstars. After Weir cancelled his dates, promoters asked the founding Grateful Dead drummer to join in on the gathering. Not only was he thrilled to join, but he brought in some of his finest friends from over the years like jam guitar legend Steve Kimock, Allman Brothers bassist Oteil Burbage, and Aron Manger from the Disco Biscuits brought together a true all-star lineup. It's rare enough to see Bill Kreutzmann perform; who compared to Phil Lesh and Bob Weir has taken it easy since the 1995 disbandment of the Grateful Dead. But when he plays, he usually makes it an occasion for memory. This time he brought special guests Keller Williams for "They Love Each Other" and "Bird Song." Delta-Blues legend Taj Mahal sat in for a few tunes including the traditional (non Robert Hunter version) of "Stagger Lee." Even Papa Mali showed up to play on "Dark Star" and "Wharf Rat" with the band. Perhaps one of my highlights was the bands peppy opener, a cover of Sam Cook's "Let the Good Times Roll," a song that the Dead covered often in the later years. Another strange highlight of Kruetzmann's Locknstep All-stars was when Michael Travis and Jason Hann, drummers of SCI who when playing solo-electronic go by EOTO, sat in for a ripping version of drums with Billy. Both on their respective stages (with more Cheese to come) they played a killer triple drum solo. It's never truly a complete Dead fest without a good drum solo, especially one performed by these legends.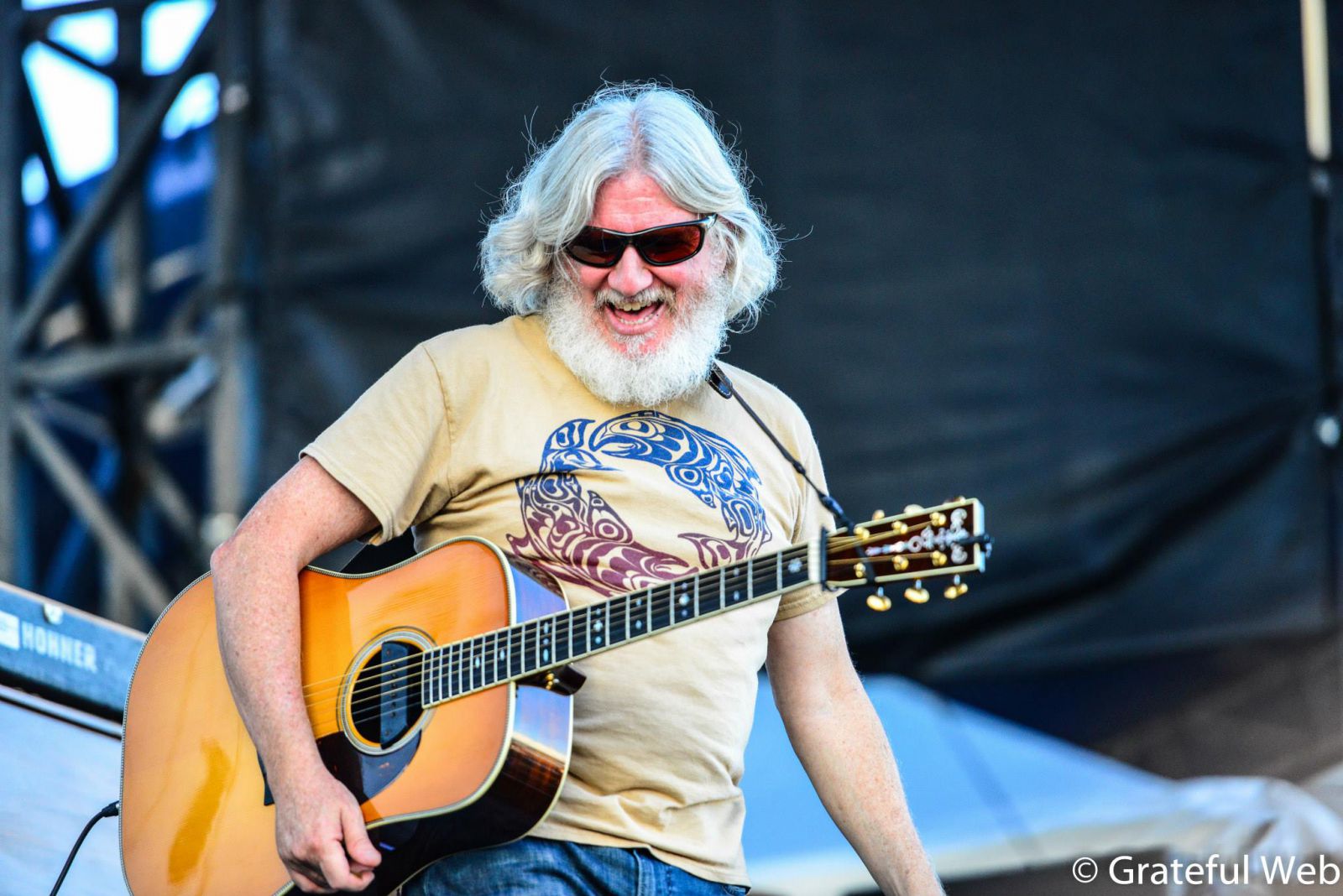 And without the proper chance to cheer and applaud (the quick set transitions eliminate traditional applause) were brought right back into nighttime String Cheese Incident set. And the band comes back with an energetic version of "Rosie," another newer song. The highlight of this Cheese set was a psychedelic combo of "Is What It Is" into the SCI favorite "Texas." Setting us up right for the highly anticipated Phil Lesh, John Scofield, Warren Haynes, John Medeski, Joe Russo upcoming set. Nothing needs to be said that hasn't already about these legends of jazz, jam, and rock. Uncle Phil bringing it all together, with the finest in the business. Phil's set was full of ponderous explorations and the highest of highs. Standout tunes were Warren's cover of the Traffic classic "Low Spark of High heeled Boys," an exceedingly beautiful "Crazy Fingers," a sped up version of another Winwood classic "Dear Mr. Fantasy." And then a strange combo to close out the evening, Lesh's classic "Box of Rain" with a "Franklin's Tower" sandwiched within. Never seen that. Don't think it's even happened before. All these years later, and Phil Lesh is still able to rearrange and configure the gigantic Grateful Dead song library into fresh orchestrations. It's really incredible to have seen such diverse guitarists as John Scofield and Warren Haynes, work together as humble as possible to create this musical conversation channeled through maestro Lesh. Even "Friend of the Devil" bred new light through unbelievable guitar work from jazz guitar legend Scofield.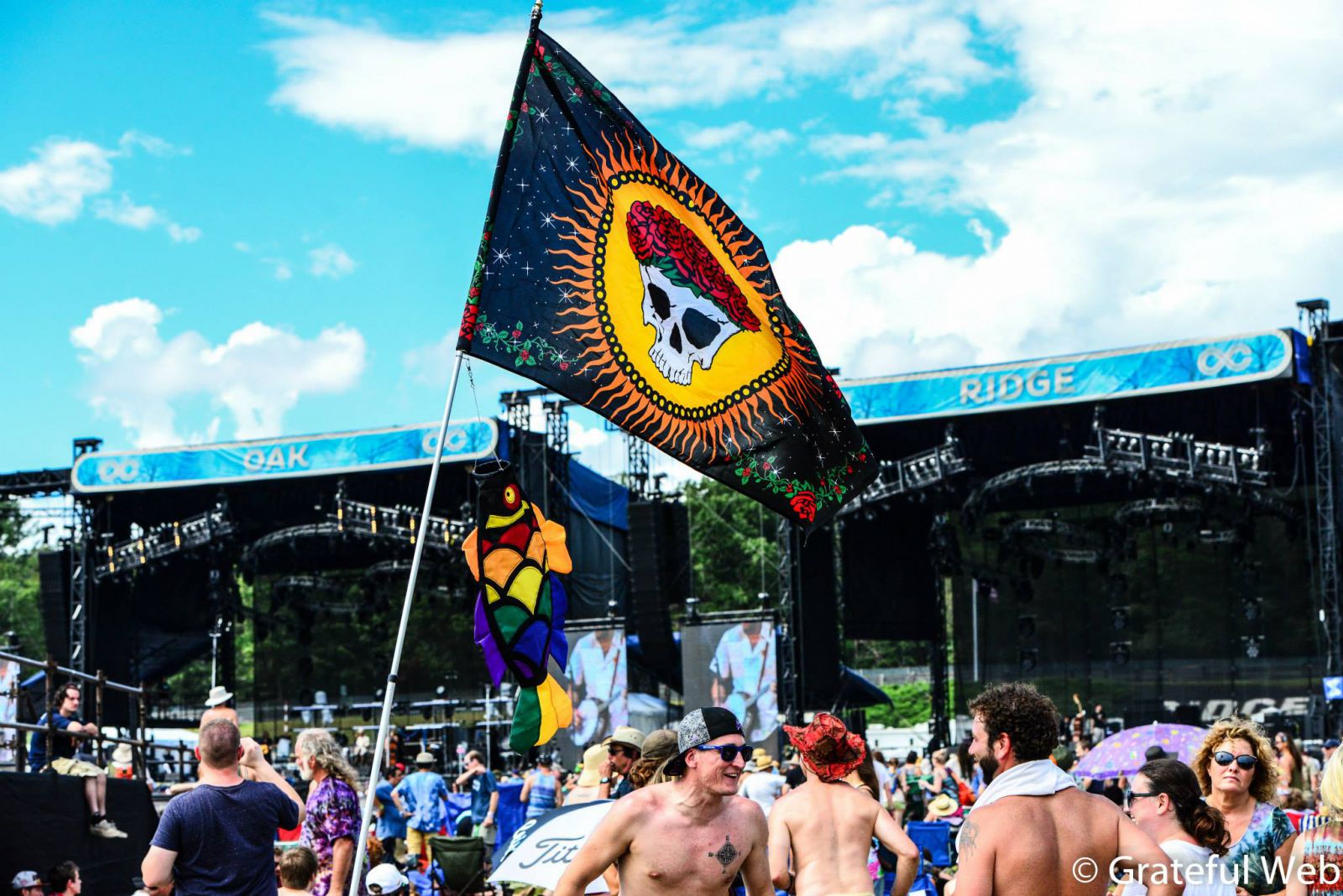 And if this wasn't enough music for you, the outstanding Susan Tedeschi and Derek Trucks performed a special late night acoustic set at the Triangle Stage. Jammed packed yet again, but a polite Friday night audience let the band heard at its peak in this intimate setting. Classics like "Shake Your Moneymaker" and Bob Dylan's "Don't Think Twice It's Alright" highlighted this late-night gem. And yes, if you were still up at one-thirty in the AM, ready to party more, join Chris Robinson Brotherhood at the Relix Stage until three in the AM for some really killer Southern style rock and soul. Gotta love Chris Robinson and with Neal Casal in the lineup I couldn't miss this set, even after an admittedly exhausting day.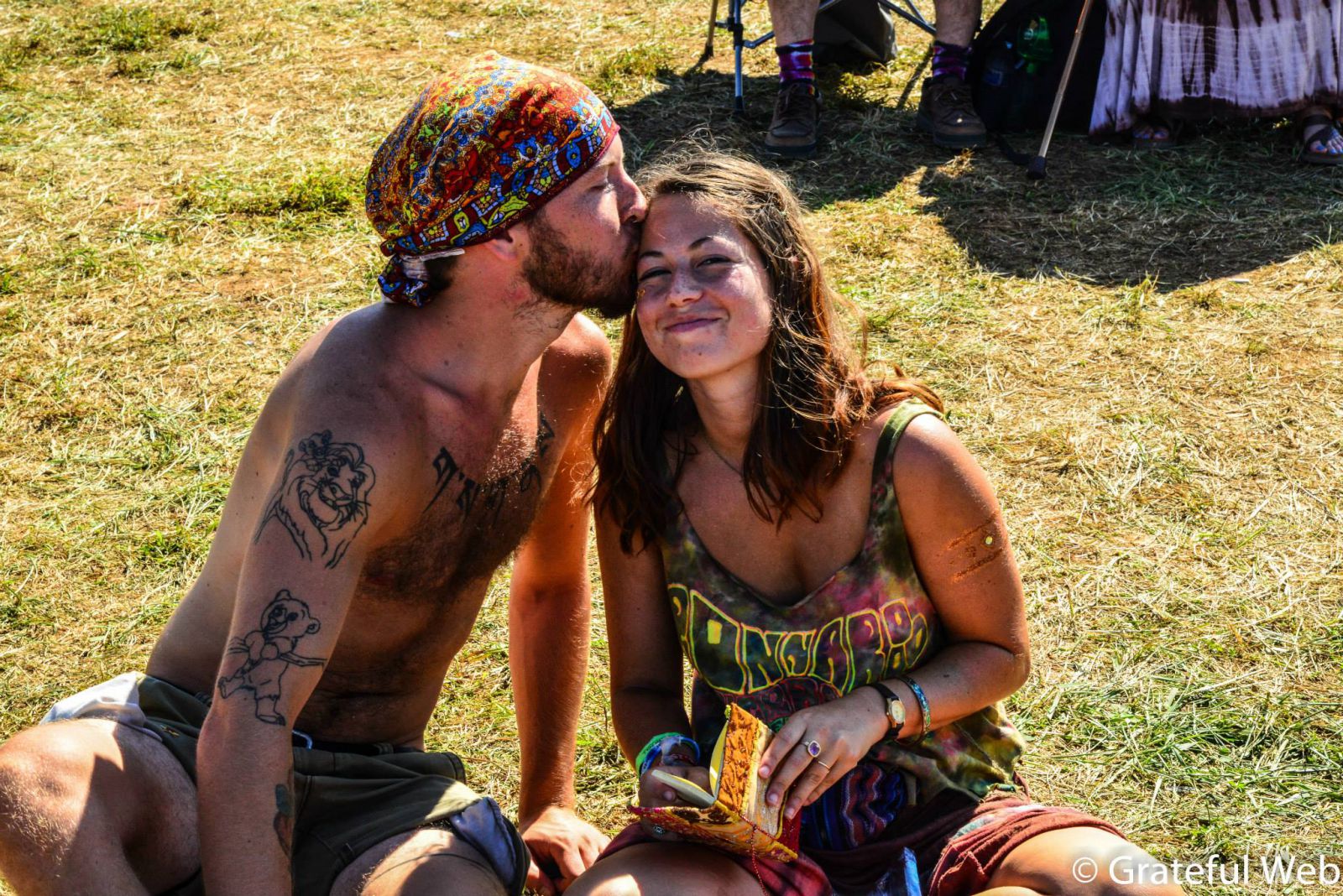 Okay. Tons of music. The only worry is keeping sun screened and beating the heat. Stay tuned for more coverage on TONS more music at this weekend's Lockn' Fest.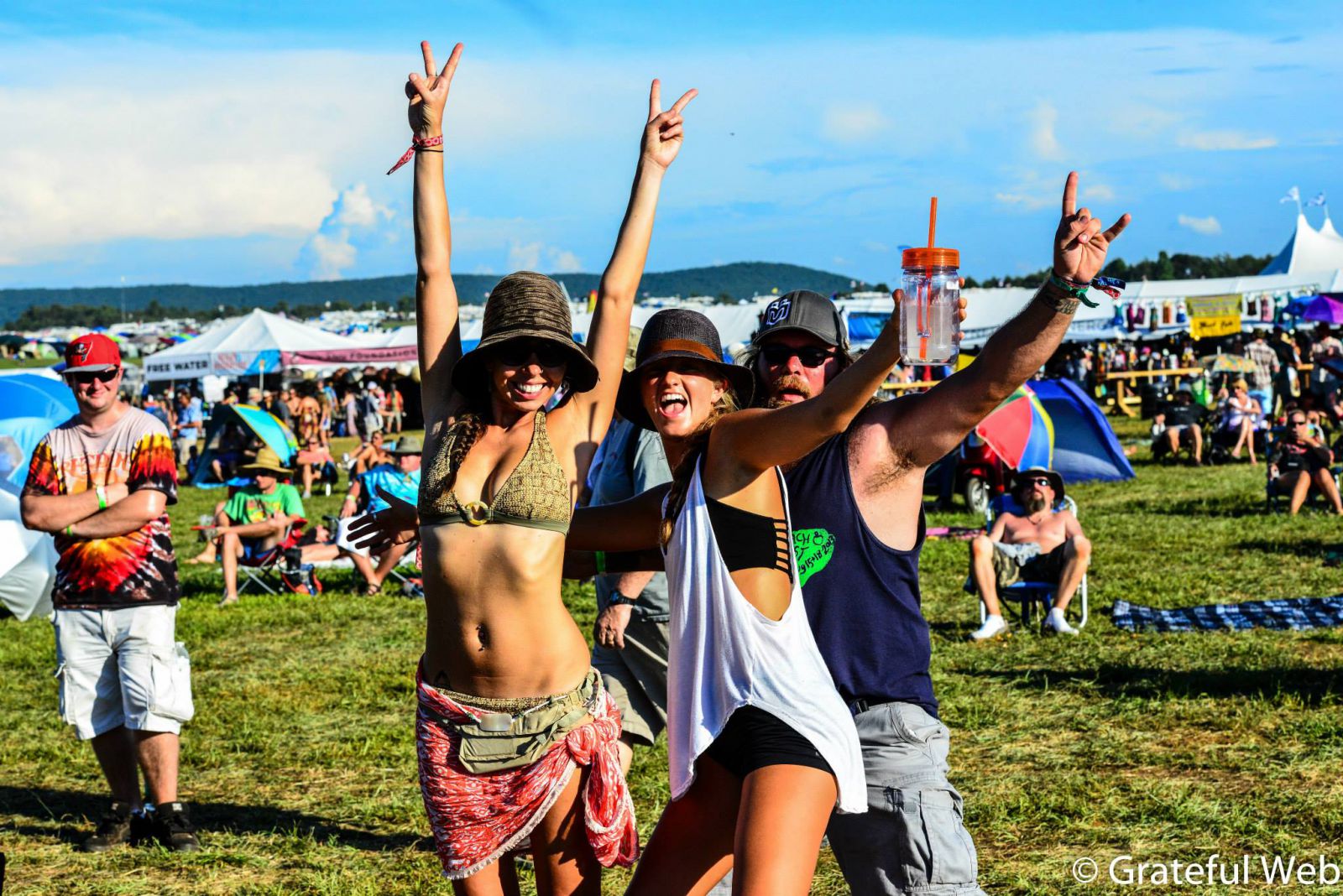 Check out more photos from Friday @ Lockn' 2014.